News articles on strange

---
Mongabay.com news articles on strange in blog format. Updated regularly.





Giant stone face unveiled in the Amazon rainforest (video)


(12/04/2014) A new short film documents the journey of an indigenous tribe hiking deep into their territory in the Peruvian Amazon to encounter a mysterious stone countenance that was allegedly carved by ancient peoples. According to Handcrafted Films, which produced the documentary entitled The Reunion, this was the first time the Rostro Harakbut has been filmed.


Meet the world's rarest chameleon: Chapman's pygmy


(11/25/2014) In just two forest patches may dwell a tiny, little-known chameleon that researchers have dubbed the world's most endangered. Chapman's pygmy chameleon from Malawi hasn't been seen in 16 years. In that time, its habitat has been whittled down to an area about the size of just 100 American football fields.


Gone for good: world's largest earwig declared extinct


(11/19/2014) The world has lost a giant: this week the IUCN Red List officially declared St. Helena giant earwig extinct. While its length of 80 millimeters (3.1 inches) may not seem like much, it's massive for an earwig and impressive for an insect. Only found on the island of St. Helena in the remote southern Atlantic, experts believe the St. Helena giant earwig was pushed to extinction by habitat destruction.


Rediscovered in 2010, rare Indian frog surprises by breeding in bamboo


(11/18/2014) For a long time, this rare white spotted bush frog lived a secretive life: the Critically Endangered Chalazodes bubble-nest frog (Raorchestes chalazodes) was last seen in 1874 and presumed to be extinct. That is until 2010 when a year-long expedition to try and locate 'lost' amphibians in India found the elusive frog in the wet evergreen forests of the Western Ghats, after more than 130 years.


It only took 2,500 people to kill off the world's biggest birds


(11/10/2014) The first settlers of New Zealand killed off nine species of giant birds, known as moas, with a population no bigger than a few thousand people, according to new research published in Nature Communications. The biggest moas stood up to 3.6 meters (12 feet) tall, making these mega-birds the largest animals in the country and contenders for the biggest birds ever.


Pet trade likely responsible for killer salamander fungus


(10/30/2014) As if amphibians weren't facing enough—a killer fungal disease, habitat destruction, pollution, and global warming—now scientists say that a second fungal disease could spell disaster for dozens, perhaps hundreds, of species. A new paper finds that this disease has the potential to wipe out salamanders and newts across Europe, the Middle East, North Africa, and the Americas.


The Search for Lost Frogs: one of conservation's most exciting expeditions comes to life in new book


(10/30/2014) One of the most exciting conservation initiatives in recent years was the Search for Lost Frogs in 2010. The brainchild of scientist, photographer, and frog-lover, Robin Moore, the initiative brought a sense of hope—and excitement—to a whole group of animals often ignored by the global public—and media outlets. Now, Moore has written a fascinating account of the expedition: In Search of Lost Frogs.


When cute turns deadly – the story of a wildlife biologist who was bit by a venomous slow loris, and lived to tell the tale


(10/24/2014) Slow lorises are YouTube stars. A quick search on the website will greet you with several videos of these endearing little primates--from a slow loris nibbling on rice cakes and bananas, to a loris holding a tiny umbrella. Lady Gaga, too, tried to feature a slow loris in one of her music videos. But the loris nipped her hard, and she dropped her plans. This was probably for the best, because the bite of a slow loris is no joke. Being the only known venomous primate in the world, its bite can quickly turn deadly.


Top scientists raise concerns over commercial logging on Woodlark Island


(10/21/2014) A number of the world's top conservation scientists have raised concerns about plans for commercial logging on Woodlark Island, a hugely biodiverse rainforest island off the coast of Papua New Guinea. The scientists, with the Alliance of Leading Environmental Scientists and Thinkers (ALERT), warn that commercial logging on the island could imperil the island's stunning local species and its indigenous people.


New species named after the struggle for same-sex marriage

(10/13/2014) Scientists have named new species after celebrities, fictional characters, and even the corporations that threaten a species' very existence, but a new snail may be the first to be named after a global human rights movement: the on-going struggle for same-sex marriage. Scientists have named the new Taiwanese land snail, Aegista diversifamilia, meaning diverse human families.


Did the world's only venomous primate evolve to mimic the cobra?


(09/29/2014) The bite of a slow loris can be painful, and sometimes even lethal. After all, this cute-looking YouTube sensation is the only known 'venomous' primate in the world—a trait that might have strangely evolved to mimic spectacled cobras, according to a recent paper. Mimicry in mammals is rare. But anecdotal evidence and studies in the past have noted the uncanny cobra-like defensive postures, sounds, and gait in slow lorises.


Scientists uncover six potentially new species in Peru, including bizarre aquatic mammal (photos)


(09/25/2014) A group of Peruvian and Mexican scientists say they have uncovered at least six new species near South America's most famous archaeological site: Machu Picchu. The discoveries include a new mammal, a new lizard, and four new frogs. While the scientists are working on formally describing the species, they have released photos and a few tantalizing details about the new discoveries.


In the shadows of Machu Picchu, scientists find 'extinct' cat-sized mammal


(09/25/2014) Below one of the most famous archaeological sites in the world, scientists have made a remarkable discovery: a living cat-sized mammal that, until now, was only known from bones. The Machu Picchu arboreal chinchilla rat (Cuscomys oblativa) was first described from two enigmatic skulls discovered in Inca pottery sculpted 400 years ago.


Drivers in Brazil will intentionally run-down small animals, but only if it is safe


(09/24/2014) Although not always very wide, roads can be huge barriers to wildlife. Not only do roads break up habitats, making animal movement more difficult, but they also allow people into long-inaccessible natural areas. A new study in mongabay.com's open-access journal Tropical Conservation Science looks at how drivers on Brazil's MG-010 road act when faced with small animals, such as snakes, on the path.


Extinction island? Plans to log half an island could endanger over 40 species


(09/22/2014) Woodlark Island is a rare place on the planet today. This small island off the coast Papua New Guinea is still covered in rich tropical forest, an ecosystem shared for thousands of years between tribal peoples and a plethora of species, including at least 42 found no-where else. Yet, like many such wildernesses, Woodlark Island is now facing major changes: not the least of them is a plan to log half of the island.


Camera traps capture 'fantastically bizarre' animal behavior in South African park


(09/17/2014) Cowbirds ride cattle to pick off their parasites; egrets pal around with wildebeest and eat the small creatures disturbed by their grazing. But mammals riding other mammals is something long-thought pretty much isolated to humans and their domestic creatures. Then, earlier this month, a camera trap in a park in South Africa captured something that contradicts this assumption: a genet riding around on giant herbivores.


Bizarre lizard newest victim of reptile pet trade


(09/15/2014) If you've never heard of the earless monitor lizard, you're not alone: this cryptic lizard has long-escaped the attention of the larger public. But over the past couple years its bizarre appearance has been splashed across social media sites for reptile collectors. While this decidedly-quirky attention may seem benign, it could actually threaten the species' existence.


Meet the newest enemy to India's wildlife


(09/11/2014) A boom in infrastructure and population has forced India's wildlife to eke out a creative existence in an increasingly human-modified environment. Big cats such as the leopard are often spotted within large cities, on railway tracks, and sadly, on India's burgeoning and sprawling road network.


Scientists uncover five new species of 'toupee' monkeys in the Amazon


(09/02/2014) While saki monkeys may be characterized by floppy mops of hair that resemble the worst of human toupees, these acrobatic, tree-dwelling primates are essential for dispersing seeds. After long being neglected by both scientists and conservationists, a massive research effort by one intrepid researcher has revealed the full-scale of saki monkey diversity, uncovering five new species.


Forgotten species: the exotic squirrel with a super tail


(08/13/2014) With among the world's largest tails compared to body-size, the tufted ground squirrel just might be the most exotic squirrel species on the planet. Found only on the island of Borneo, this threatened species is also surrounded by wild tales, including the tenacity to take down a deer for dinner. New research explores the squirrel's monster tail and whether other tales about it may be true.


The world's best mother: meet the octopus that guards its eggs for over four years


(07/30/2014) The ultimate goal of all species on the planet is procreation, the act of making anew. But few mothers could contend with a deep-sea octopus, known as Graneledone boreopacifica, which researchers have recently observed guarding its eggs for four-and-a-half years (53 months), before likely succumbing to starvation soon after.


Over a million pangolins slaughtered in the last decade


(07/28/2014) One of the world's most bizarre animal groups is now at risk of complete eradication, according to an update of the IUCN Red List. Pangolins, which look and behave similarly to (scaly) anteaters yet are unrelated, are being illegally consumed out of existence due to a thriving trade in East Asia.


No longer 'deaf as a stump': researchers find turtles chirp, click, meow, cluck


(07/25/2014) Turtles comprise one of the oldest living groups of reptiles, with hundreds of species found throughout the world. Many have been well-researched, and scientists know very specific things about their various evolutionary histories, metabolic rates, and the ways in which their sexes are determined. But there was one very obvious thing that has been largely left unknown by science until very recently. Turtles can make sounds.


Monkeys use field scientists as human shields against predators


(07/22/2014) If you're monkey—say a samango monkey in South Africa—probably the last thing you want is to be torn apart and eaten by a leopard or a caracal. In fact, you probably spend a lot of time and energy working to avoid such a grisly fate. Well, now there's a simpler way: just stick close to human researchers.


Attack of the killer vines: lianas taking over forests in Panama


(07/14/2014) A worrying trend has emerged in tropical forests: lianas, woody long-stemmed vines, are increasingly displacing trees, thereby reducing forests' overall ability to store carbon. The study, recently published in Ecology, found several detrimental effects of increased liana presence.


They think, therefore they spread: plants can make complex conditional decisions


(07/07/2014) Strong memory, being able to predict the future, and acting based on one's surroundings are traits typically associated only with the most advanced types of animals. However, a team of German and Dutch scientists from the Helmholtz Center for Environmental Research (UFZ) and the University of Göttingen found ecological evidence that plants also have these abilities.


On a whim: Equatorial Guinea building new capital city in the middle of the rainforest


(07/02/2014) More than 8,000 hectares of rainforest are under threat as the nation builds a new $600 million capital city from scratch. Called Oyala, and also known as Djibloho, the city is expected be completed by 2020 and house up to 200,000 people -- about an eighth of the entire population of Equatorial Guinea.


Horror movie bugs: new wasp species builds nest with the bodies of dead ants


(07/02/2014) If ants made horror movies this is probably what it would look like: mounds of murdered ants sealed up in a cell. The villain of the piece—at least from the perspective of the ants—is a new species of spider wasp, which scientists have aptly dubbed the bone-house wasp (Deuteragenia ossarium) in a paper released today in PLOS ONE.


Bigfoot found? Nope, 'sasquatch hairs' come from cows, raccoons, and humans


(07/01/2014) Subjecting 30 hairs purportedly from bigfoot, the yeti, and other mystery apes has revealed a menagerie of sources, but none of them giant primates (unless you count humans). Using DNA testing, the scientists undertook the most rigorous and wide-ranging examination yet of evidence of these cryptic—perhaps mythical—apes, according to a new study in the Proceedings of Royal Society B.


On babies and motherhood: how giant armadillos are surprising scientists (photos)


(07/01/2014) Until ten years ago scientist's knowledge of the reproductive habits of the giant armadillo— the world's biggest— were basically regulated to speculation. But a long-term research project in the Brazilian Pantanal is changing that: last year researchers announced the first ever photos of a baby giant armadillo and have since recorded a second birth from another female.


Super cute, but tiny, elephant-relative discovered in Namibia


(06/30/2014) Forget marsupials, the world's strangest group of mammals are actually those in the Afrotheria order. This superorder of mammals contains a motley crew that at first glance seems to have nothing in common: from elephants to rodent-sized sengi. Last week, scientists announced the newest, and arguably cutest, member of Atrotheria: the Etendeka round-eared sengi.


Shot Egyptian vulture leads conservationists to bizarre black-market for bird parts


(06/24/2014) Around 11 AM on Thursday, 27 February 2014, Angoulou Enika was lying hidden in the tall grass on the side of a large water hole in the Sahel region of Niger. He was staying as quiet as he could while aiming his custom-made rifle at an Egyptian vulture which had landed nearby to drink from the water. He took a breath, held it and fired. The large bird fell to its side.


Scientists discover carnivorous water rat in Indonesia, good example of convergent evolution


(06/19/2014) Researchers have discovered a new carnivorous water rat on the island of Sulawesi that's so unique it represents an entirely new genus. They believe many more new rodent species await discovery in this relatively undisturbed part of Indonesia, but mining and other types of development may threaten vital habitat before it's even surveyed.


Chinese fishermen get the ultimate phone video: a swimming tiger

(06/19/2014) Two Chinese fishermen got the catch of their lives...on mobile phone this week. While fishing in the Ussuri River, which acts as a border between Russia and China, the fishermen were approached by a swimming Siberian tiger. These tigers, also known as Amur tigers, are down to around 350-500 animals.


Fly and wasp biodiversity in Peru linked to strange defense strategy


(06/18/2014) Entomologists working in Peru have revealed new and unprecedented layers of diversity amongst wasps and flies. The paper, published in the journal Science, also describes a unique phenomenon in which flies actually fight back and kill predatory parasitic wasps.


PhD students 'thrilled' to rediscover mammal missing for 124 years


(06/11/2014) In 1890 Lamberto Loria collected 45 specimens—all female—of a small bat from the wilds of Papua New Guinea. Nearly 25 years later, in 1914, the species was finally described and named by British zoologist Oldfield Thomas, who dubbed it the New Guinea big-eared bat (Pharotis imogene) after its massive ears. But no one ever saw the bat again.


New species has its anus behind its head


(06/09/2014) In the dark caves of southern Indiana in the United States, scientists have discovered a new species of cavefish that are blind, pinkish, and have their anus behind their heads. This peculiar new cavefish is the first to be described in North America in 40 years, and researchers have named it Amblyopsis hoosieri or Hoosier cavefish.


Lab-grown meat: a taste of the future?


(06/03/2014) A new analysis describes one solution to the environmental and ethical problems of conventional meat production: growing meat without growing the animal. The authors write that cultured meat could someday replace conventional meat – if its price is brought down and its quality is improved.


Olinguito, tinkerbell, and a dragon: meet the top 10 new species of 2013


(05/22/2014) Out of around 18,000 new species described and named last year, scientists have highlighted ten in an effort to raise awareness about the imperiled biodiversity around us. Each species—from a teddy-bear-like carnivore in the Andes to a microbe that survives clean rooms where spaceships are built—stands out from the crowd for one reason or another.


Camera trap catches rare feline attempting to tackle armored prey (VIDEO)

(05/19/2014) One of the world's least known wild cats may have taken on more than it could handle in a recent video released by the Gashaka Biodiversity Project from Nigeria's biggest national park, Gashaka Gumti.


Scientists discover giant sperm fossilized in bat feces (PHOTOS)


(05/15/2014) In a cave in Australia, researchers from the University of New South Wales discovered giant fossilized sperm. The sperm were produced 17 million years ago by a group of tiny, shelled crustaceans called ostracods, making them the oldest fossilized sperm ever found. The results were published recently in the Proceedings of the Royal Society B.


Scientists uncover new marine mammal genus, represented by single endangered species


(05/14/2014) This is the story of three seals: the Caribbean, the Hawaiian, and the Mediterranean monk seals. Once numbering in the hundreds of thousands, the Caribbean monk seal was a hugely abundant marine mammal found across the Caribbean, and even recorded by Christopher Columbus during his second voyage, whose men killed several for food.


Not unique to humans: marmoset shows compassion for dying mate (VIDEO)


(05/07/2014) For the first time, researchers have observed an adult marmoset comforting a dying adult family member, behavior that was previously thought to be unique only to humans and chimpanzees. Researchers observed this behavior between a mated pair of common marmosets (Callithrix jacchus) in Brazil, and describe the event in a paper and video published in the journal Primates.


When the orangutan and the slow loris met - and no one was eaten


(05/05/2014) In 2004 and 2012, scientists recorded rare encounters between two very different primates: southern Bornean orangutans (Pongo pygmaeus wurmbii) and Philippine slow loris (Nycticebus menagensis). But in neither case did the Bornean orangutan appear to attempt to kill the slow loris for consumption, which Sumatran orangutans are known to do, albeit very rarely.


The Harry Potter wasp: public votes to name new species after soul-sucking ghouls


(05/05/2014) Whether a die-hard Harry Potter fan or not, you probably know what dementors are. They were the guards of Azkaban —dark hooded evil beings that sucked the soul out of their victims, leaving them alive but 'empty-shelled.' These fictional creatures now share their name with a new species of cockroach wasp, insects that turn cockroaches into zombies.


NASA photographs the amazing 'guitar forest'

(04/30/2014) After his wife died of an aneurysm at the age of 25, Pedro Martin Ureta set about to plant her a legacy: a forest in the shape of a guitar. His wife, Graciela Yraizoz—who gave him four children—suggested the idea shortly before her sudden death in 1977.


New relative of the 'penis snake' discovered in Myanmar


(04/17/2014) Scientists have discovered a new species of limbless amphibians, known as caecilians, in Myanmar. Dubbing the species, the colorful ichthyophis (Ichthyophis multicolor), the researchers describe the new amphibian in a recent paper published in Zootaxa. The world's most famous caecilian is the so-called penis snake (Atretochoana eiselti) which was rediscovered in Brazil in 2011.


Wonderful Creatures: life is a gamble (inside a caterpillar) for the trigonalid wasp


(03/27/2014) Among the huge diversity of insects there are some bewilderingly complex life cycles, but few can compete with the trigonalid wasps for the seemingly haphazard way they ensure their genes are passed to the next generation. In most cases, a female parasitoid wasp deposits her eggs on or in the host, but this is far too pedestrian and safe for the trigonalids. These mavericks of the wasp world, which are also parasitoids, like to make things more difficult for themselves.


Long lost mammal photographed on camera trap in Vietnam


(03/25/2014) In 1929, two sons of Theodore Roosevelt (Teddy Junior and Kermit) led an expedition that killed a barking deer, or muntjac, in present-day Laos, which has left scientists puzzled for over 80 years. At first scientists believed it to be a distinct species of muntjac and named it Roosevelts' muntjac (Muntiacus rooseveltorum), however that designation was soon cast into doubt with some scientists claiming it was a specimen of an already-known muntjac or a subspecies. The problem was compounded by the fact that the animal simply disappeared in the wild. No one ever documented a living Roosevelts' muntjac again—until now.


Scientist discovers a plethora of new praying mantises (pictures)


(03/19/2014) Despite their pacific name, praying mantises are ferocious top predators with powerful, grasping forelimbs; spiked legs; and mechanistic jaws. In fact, imagine a tiger that can rotate its head 180 degrees or a great white that blends into the waves and you'll have a sense of why praying mantises have developed a reputation. Yet, many praying mantis species remain little known to scientists, according to a new paper in ZooKeys that identifies an astounding 19 new species from the tropical forests of Central and South America.


Several Amazonian tree frog species discovered, where only two existed before


(03/18/2014) We have always been intrigued by the Amazon rainforest with its abundant species richness and untraversed expanses. Despite our extended study of its wildlife, new species such as the olinguito (Bassaricyon neblina), a bear-like carnivore hiding out in the Ecuadorian rainforest, are being identified as recently as last year. In fact, the advent of efficient DNA sequencing and genomic analysis has revolutionized how we think about species diversity. Today, scientists can examine known diversity in a different way, revealing multiple 'cryptic' species that have evaded discovery by being mistakenly classified as a single species based on external appearance alone.


Blame humans: new research proves people killed off New Zealand's giant birds


(03/17/2014) Moas were a diverse group of flightless birds that ruled over New Zealand up to the arrival of humans, the biggest of these mega-birds stood around 3.5 meters (12 feet) with outstretched neck. While the whole moa family—comprised of nine species—vanished shortly after the arrival of people on New Zealand in the 13th Century, scientists have long debated why the big birds went extinct. Some theories contend that the birds were already in decline due to environmental changes or volcanic activity before humans first stepped on New Zealand's beaches. But a study released today in the Proceedings of the National Academy of Sciences (PNAS) finds no evidence of said decline, instead pointing the finger squarely at us.


Frog creates chemical invisibility cloak to confuse aggressive ants


(03/14/2014) The African stink ant creates large underground colonies that are home to anywhere from hundreds to thousands of ants, and occasionally a frog or two. The West African rubber frog hides in the humid nests to survive the long dry season of southern and central Africa. However, the ant colonies are armed with highly aggressive ant militias that fight off intruders with powerful, venomous jaws. So how do these frogs escape attack?


Mountain thermostats: scientists discover surprising climate stabilizer that may be key to the longevity of life on Earth


(03/14/2014) What do mountains have to do with climate change? More than you'd expect: new research shows that the weathering rates of mountains caused by vegetation growth plays a major role in controlling global temperatures. Scientists from the University of Oxford and the University of Sheffield have shown how tree roots in certain mountains "acted like a thermostat" for the global climate.


A Turtle's Tale: researchers discover baby turtles' kindergarten (photos)


(03/14/2014) Kate Mansfield, at her lab in the University of Central Florida, is holding a baby loggerhead turtle, smaller than her palm, painting manicure acrylic on its shell. When the base coat dries out, she glues on top a neoprene patch from an old wetsuit with hair extensions adhesive. Finally, she attaches a satellite tracker on top, the size of a two "party cheese" cubes, with flexible aquarium silicone, powered by a tiny solar battery. Now the little turtle is ready to be released back into the ocean.


Scientists discover single gene that enables multiple morphs in a butterfly


(03/10/2014) Scientists have discovered the gene enabling multiple female morphs that give the Common Mormon butterfly its very tongue-in-cheek name. doublesex, the gene that controls gender in insects, is also a mimicry supergene that determines diverse wing patterns in this butterfly, according to a recent study published in Nature. The study also shows that the supergene is not a cluster of closely-linked genes as postulated for nearly half a century, but a single gene controlling all the variations exhibited by the butterfly's wings.


Wonderful Creatures: meet the beetle-riding arachnid


(03/06/2014) Without wings, smaller terrestrial animals are really restricted when it comes to moving long distances to find new areas of habitat. However, lots of species get around this problem simply by clinging on to other, more mobile animals. The common, yet overlooked pseudoscorpions are among the most accomplished stowaways, one of which (Cordylochernes scorpiodes) has forged a fascinating relationship with the harlequin beetle, a large, strikingly colored insect.


Amazon trees super-diverse in chemicals


(03/03/2014) In the Western Amazon—arguably the world's most biodiverse region—scientists have found that not only is the forest super-rich in species, but also in chemicals. Climbing into the canopy of thousands of trees across 19 different forests in the region—from the lowland Amazon to high Andean cloud forests—the researchers sampled chemical signatures from canopy leaves and were surprised by the levels of diversity uncovered.


Offshore wind farms could blunt hurricane damage


(02/28/2014) Massive offshore wind turbine arrays would reduce hurricane wind speeds and storm surge, reports a study published this week in Nature Climate Change. And while the size (tens of thousands of turbines) and cost (hundreds of billions of dollars) is difficult to imagine, the reduction in storm damage and value of electricity produced would effectively bring the price tag to zero according to the study authors.


Wonderful Creatures: the tiny, predatory penis-worm that lies in wait in the sand


(02/28/2014) The seabed is really where it's at in terms of animal diversity. Of the 35 known animal lineages, representatives of all but two are found here. In contrast, the huge numbers of species that inhabit tropical rainforests represent a mere 12 lineages. One group of animals that illustrates the diversity of the seabed is the Priapulida, which also go by the unfortunate common name of "penis worms." Only 20 species of priapulid are known today, a shadow of their diverse past, which extends back for well over 500 million years. Not commonly seen, the priapulids have attracted little attention from the zoology community as a whole.


Scientists discover new whale species


(02/14/2014) Beaked whales are incredibly elusive and rare, little-known to scientists and the public alike—although some species are three times the size of an elephant. Extreme divers, beaked whales have been recorded plunging as deep as 1,800 meters (5,900 feet) for over an hour. Few of the over 20 species are well-known by researchers, but now scientists have discovered a new beaked whale to add to the already large, and cryptic, group: the pointed beaked whale (Mesoplodon hotaula).


Wonderful Creatures: the bizarre-looking marine worm with an incredibly important ecological role


(02/13/2014) Almost everyone knows what an earthworm is, but these very familiar animals are just one variation on a very rich theme that is at its most fabulously varied in the oceans. The mind-boggling appearances and lifestyles of the marine segmented worms are perfectly exemplified by this week's animal.


Incredible encounter: whales devour European eels in the darkness of the ocean depths


(02/11/2014) The Critically Endangered European eel makes one of the most astounding migrations in the wild kingdom. After spending most of its life in Europe's freshwater rivers, the eel embarks on an undersea odyssey, traveling 6,000 kilometers (3,720 miles) to the Sargasso Sea where it will spawn and die. The long-journeying eels larva than make their way back to Europe over nearly a year. Yet by tracking adult European eels (Anguilla anguilla) with electronic data loggers, scientists have discovered that some eels never make it to their spawning ground, but instead are swallowed-up in the depths by leviathans.


Photos: mass turtle hatching produces over 200,000 babies


(02/11/2014) Biologists recently documented one of nature's least-known, big events. On the banks of the Purus River in the Brazilian Amazon, researchers witnessed the mass-hatching of an estimated 210,000 giant South American river turtles (Podocnemis expansa). The giant South American river turtle, or Arrau, is the world's largest side-necked turtle and can grow up to 80 centimeters long (nearly three feet).


On edge of extinction, could drones and technology save the Little Dodo?


(02/10/2014) Almost nothing is known about the little dodo, a large, archaic, pigeon-like bird found only on the islands of Samoa. Worse still, this truly bizarre bird is on the verge of extinction, following the fate of its much more famous relative, the dodo bird. Recently, conservationists estimated that fewer than 200 survived on the island and maybe far fewer; frustratingly, sightings of the bird have been almost non-existent in recent years. But conservation efforts were buoyed this December when researchers stumbled on a juvenile little dodo hanging out in a tree. Not only was this an important sighting of a nearly-extinct species, but even more so it proved the species is still successfully breeding. In other words: there is still time to save the species from extinction so long as conservationists are able to raise the funds needed.


Alpine bumblebees capable of flying over Mt. Everest


(02/05/2014) The genus Bombus consists of over 250 species of large, nectar-loving bumblebees. Their bright coloration serves as a warning to predators that they are unwelcome prey and their bodies are covered in a fine coat of hair - known as pile - which gives them their characteristically fuzzy look. Bumblebees display a remarkably capable flight performance despite being encumbered with oversized bodies supported by relatively diminutive wings.


Wonderful Creatures: meet the animal that has evolved a cushy, worry-free life inside an octopus


(01/30/2014) The range of habitats that animals have come to occupy is nothing short of staggering. Take the dicyemids for example. They are among the simplest animals on the planet, with a tiny, worm-like adult body that consists of between 10 and 40 cells. They have no organs, body cavities or even guts—a structural simplicity which is a consequence of where and how they live. The only place you will find adult dicyemids is inside the bodies of cephalopods, typically octopuses and cuttlefish where large numbers of them cling to the inner wall of the mollusc's kidney.


Amazing discovery in Antarctica: sea anemones found living upside down under ice (photos)


(01/27/2014) Sea anemones are supposed to sit on the bottom of the ocean, using their basal disc (or adhesive foot) to rest on a coral reef orsand. So, imagine the surprise of geologists in Antarctica when they discovered a mass of sea anemones hanging upside from the underside of the Ross Ice Shelf like a village of wispy ghosts. The researchers weren't even there to discover new life, but to learn about south pole currents through the Antarctic Geological Drilling (ANDRILL) Program via a remotely-operated undersea robot.


Wonderful Creatures: A nematode drama played out in a millipede's gut


(01/17/2014) Nematodes are typically small animals that to the naked eye look very much alike; however, these creatures are fantastically diverse —on a par with the arthropods in terms of species diversity. At face value, nematodes lack the charisma of larger animals, so there are very few biologists who have made it their life's work to understand them. Those who do have been rewarded with a glimpse of the incredible diversity of these animals, an example of which is the complex menagerie of nematodes that dwell in the guts of large, tropical millipedes.


PHOTOS: Glowing fish - study finds widespread biofluorescence among fish


(01/10/2014) Biofluorescence is widespread among marine fish species, indicating its importance in communication and avoiding detection, finds a new study published in the journal PLOS ONE. The research shows that biofluorescence — a phenomenon where organisms absorb light, transform it, and emit it as a different color — is more common in the animal kingdom than previously known.


Wonderful Creatures: the lightning-fast Stenus beetles


(01/10/2014) Rove beetles are among the most diverse animals on the planet, with around 56,000 species currently described. Amongst this multitude of species is a dazzling array of adaptations perhaps best illustrated by the genus Stenus. These beetles, with their bulbous eyes and slender bodies are often found near water running swiftly over the wet ground and clambering among the vegetation.


Scientists uncover new crocodile in Africa


(01/07/2014) Scientists working in Africa have uncovered a new crocodile species hiding in plain site, according to a paper published in the Proceedings of the Royal Society B. Looking at the molecular data of the slender-snouted crocodile, the researchers discovered two distinct species: one in West Africa and another in Central Africa. Although mostly lumped together as one species (Mecistops cataphractus) for over a hundred and fifty years, the scientists found that the two species have actually been split for at least seven million years, well before the evolution of hominins.


Python attack kills security guard in Bali

(12/27/2013) A security guard at a hotel in Bali was killed after he tried to catch a 13-foot-long (4m) python, reports Agence France-Presse.


Top 10 HAPPY environmental stories of 2013


(12/19/2013) China begins to tackle pollution, carbon emissions: As China's environmental crisis worsens, the government has begun to unveil a series of new initiatives to curb record pollution and cut greenhouse emissions. The world's largest consumer of coal, China's growth in emissions is finally slowing and some experts believe the nation's emissions could peak within the decade. If China's emissions begin to fall, so too could the world's.


Scientists make one of the biggest animal discoveries of the century: a new tapir


(12/16/2013) In what will likely be considered one of the biggest (literally) zoological discoveries of the Twenty-First Century, scientists today announced they have discovered a new species of tapir in Brazil and Colombia. The new mammal, hidden from science but known to local indigenous tribes, is actually one of the biggest animals on the continent, although it's still the smallest living tapir. Described in the Journal of Mammology, the scientists have named the new tapir Tapirus kabomani after the name for 'tapir' in the local Paumari language: Arabo kabomani.


Like ancient humans, some lemurs slumber in caves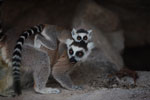 (12/05/2013) After playing, feeding, and socializing in trees all day, some ring-tailed lemurs (Lemur catta) take their nightly respite in caves, according to a new study in Madagascar Conservation and Development. The findings are important because this is the first time scientists have ever recorded primates regularly using caves (see video below).


Animal Earth: exploring the hidden biodiversity of our planet


(12/03/2013) Most of the species on Earth we never see. In fact, we have no idea what they look like, much less how spectacular they are. In general, people can identify relatively few of their backyard species, much less those of other continents. This disconnect likely leads to an inability in the general public to relate to biodiversity and, by extension, the loss of it. One of the most remarkable books I have read is a recent release that makes serious strides to repair that disconnect and affirm the human bond with biodiversity. Animal Earth: The Amazing Diversity of Living Creatures written by Ross Piper, a zoologist with the University of Leeds, opens up the door to discovery.


Scientists discover new cat species roaming Brazil


(11/27/2013) As a family, cats are some of the most well-studied animals on Earth, but that doesn't mean these adept carnivores don't continue to surprise us. Scientists have announced today the stunning discovery of a new species of cat, long-confused with another. Looking at the molecular data of small cats in Brazil, researchers found that the tigrina—also known as the oncilla in Central America—is actually two separate species. The new species has been dubbed Leopardus guttulus and is found in the Atlantic Forest of southern Brazil, while the other Leopardus tigrinus is found in the cerrado and Caatinga ecosystems in northeastern Brazil.


Asia's 'unicorn' photographed in Vietnam


(11/12/2013) In 1992, scientists made a spectacular discovery: a large, land mammal (200 pounds) that had somehow eluded science even as humans visited the moon and split the atom. Its discoverers, with WWF and Vietnam's Ministry of Forestry, dubbed the species the saola (Pseudoryx nghetinhensis). Found in the Annamite Mountains in Laos and Vietnam, the saola is a two-horned beautiful bovine that resembles an African antelope and, given its rarity, has been called the Asian unicorn. Since its discovery, scientists have managed to take photos via camera trap of a wild saola (in 1999) and even briefly studied live specimens brought into villages in Laos before they died (in 1996 and again in 2010), however the constant fear of extinction loomed over efforts to save the species. But WWF has announced good news today: a camera trap has taken photos of a saola in an unnamed protected area in Vietnam, the first documentation of the animal in the country in 15 years.


Giant turtle-devouring duck-billed platypus discovered


(11/04/2013) Based on a single tooth from Australia, scientists believe they have discovered a giant, meter-long (3.3 feet) duck-billed platypus that likely fed on fish, frogs, and even turtles, according to a new study in Journal of Vertebrate Paleontology. At least twice the size of a modern duckbilled platypus, the scientists say the extinct giant likely lived between 15 and 5 million years ago.


DNA tests reveal new dolphin species (photos)


(10/30/2013) With the help of DNA tests, scientists have declared a new dolphin species that dwells off the coast of northern Australia. The discovery was made after a team of researchers looked at the world's humpback dolphins (in the genus Sousa), which sport telltale humps just behind their dorsal fins. While long-known to science, the new, as-yet-unnamed species was previously lumped with other humpback dolphins in the Indo-Pacific region.


Scientists identify individual lizards by their irises


(10/29/2013) Institutions and governments have been scanning human irises for years to verify one's identity—Google has been using this method since 2011—but could iris-scanning be employed on other species as well? According to a new study in Amphibia-Reptila, the answer is 'yes.' Scientists have recently employed iris scanning to visually distinguish individuals of an imperiled gecko subspecies (Tarentola boettgeri bischoffi) found on Portugal's Savage Islands off the coast of Western Sahara. l.


First study of little-known mammal reveals climate change threat


(10/28/2013) One of the world's least-known flying foxes could face extinction by rising seas and changing precipitation patterns due to global warming, according to a new study in Zookeys. The research, headed by Donald Buden with the College of Micronesia, is the first in-depth study of the resident bats of the remote Mortlock Islands, a part of the Federated States of Micronesia.


Armored giant turns out to be vital ecosystem engineer


(10/24/2013) The giant armadillo (Priodontes maximus) is not called a giant for nothing: it weighs as much as a large dog and grows longer than the world's biggest tortoise. However, despite its gigantism, many people in its range—from the Amazon to the Pantanal—don't even know it exists or believe it to be more mythology than reality. This is a rare megafauna that has long eluded not only scientific study, but even basic human attention. However, undertaking the world's first long-term study of giant armadillos has allowed intrepid biologist, Arnaud Desbiez, to uncovered a wealth of new information about these cryptic creatures. Not only has Desbiez documented giant armadillo reproduction for the first time, but has also discovered that these gentle giants create vital habitats for a variety of other species.


Yeti may be undescribed bear species


(10/20/2013) The purported Yeti, an ape-like creature that walks upright and roams the remote Himalayas, may in fact be an ancient polar bear species, according to new DNA research by Bryan Sykes with Oxford University. Sykes subjected two hairs from what locals say belonged to the elusive Yeti only to discover that the genetics matched a polar bear jawbone found in Svalbard, Norway dating from around 120,000 (though as recent as 40,000 years ago).


California 'sea monster' is an oarfish

(10/16/2013) The dead "sea monster' spotted off the coast of Southern California on Sunday is actually an oarfish, a deepwater fish species that can reach a length of 55 feet (17 meters).


Meeting the mammal that survived the dinosaurs


(10/14/2013) So, here I am, running in a forest at night over 2,000 miles from home. This forest—dry, stout, and thorny enough to draw blood—lies just a few miles north of a rural town in the western edge of the Dominican Republic on the border with Haiti. I'm following—or trying to keep pace with—a local hunter and guide as we search for one of the world's most bizarre mammals. It's an animal few people have heard of, let alone actually seen; even most Dominicans don't readily recognize its name or picture. But I've been obsessed with it for six years: it's called a "solenodon," more accurately the Hispaniolan solenodon or its (quite appropriate) scientific name, Solenodon paradoxus.


Terror from above: eagle tackles deer in stunning camera trap photos


(09/26/2013) During a routine Amur tiger survey with remote camera traps in December 2011, a few photos gave biologists a shock when they revealed the stunning sight of a golden eagle (Aquila chrysaetos) launching itself on the back of a 7-month old sika deer (Cervus nippon) and bringing down prey that outweighed it by at least seven times. Photographed in remote Far East Russia, the photos show an incredibly-rare instance of an eagle preying on a deer.


New campaign celebrates the world's 'ugliest' animal

(09/16/2013) The blobfish (Psychrolutes marcidus), a species that lives at great depths and is rarely seen but resembles a marine Jabba the Hut, has been voted the world's ugliest animal.


Photo essay: India's Western Ghats is a haven for endemic amphibians


(09/16/2013) The Western Ghats are a globally recognized repository of biological diversity for our planet. We know very little about most species found here, particularly the ecologically sensitive and spectacularly beautiful 179 amphibians. Astonishingly, 87% of all Western Ghats frogs are endemic and found nowhere else on the planet. Our collaborative research project with Drs Paul Robbins and Ashwini Chhatre examining biodiversity in production landscapes of Ghats unearthed some spectacular amphibians in 2013.


Scientists discover that threatened bird migrates entirely within Amazon Basin


(09/11/2013) When one thinks of bird migrations, it's usually a north-south route that follows seasonal climates. But researchers in the Amazon have tracked, for the first time, a largely-unknown long-distance migration that sticks entirely to the Amazon Basin. Using satellite telemetry, scientists tracked a pair of Orinoco geese (Neochen jubata) from Peru and a male from Western Brazil, who both migrated to the Llanos de Moxos, a vast savanna and Amazonian watershed in Bolivia. The research has shown that the Orinoco geese—which breeds in both Peru and Brazil—depends on wetlands in the Llanos de Moxos for much of the year.


Video: scientists discover new walking shark species in Indonesia

(09/11/2013) A species of shark that uses its fins to 'walk' along the bottom of the ocean floor has been discovered off the coast of Indonesia. The shark, Hemiscyllium halmahera, uses its fins to wiggle along the seabed and forage for small fish and crustaceans, scientists from Conservation International said on Friday.


Featured video: 'this is day one for the olinguito'

(09/04/2013) Last month scientists unveiled a remarkable discovery: a new mammal in the order Carnivora (even though it mostly lives off fruits) in the Andean cloud forests. This was the first new mammal from that order in the Western Hemisphere since the 1970s. The olinguito had long been mistaken for its closest relatives, olingos—small tree-dwelling mammals that inhabit the lowland rainforests of South and Central America—however genetic research showed the olinguito had actually been separated by 3-4 million years from its cousins.


Scientists catch boa constrictor eating a howler monkey (photos)


(09/02/2013) In a world first, scientists have captured images and video of a boa constrictor attacking and devouring whole a femle howler monkey, one of the largest new world primates weighing in at around 4 kilograms (8.8 pounds). The rare predation event was recorded in a tiny forest fragment (2.5 hectares) in the Brazilian state of Rondonia by Erika Patricia Quintino, a PhD student at the Pontifical Catholic University of Rio Grande do Sul.


Scientists discover teddy bear-like mammal hiding out in Andean cloud forests (photos)


(08/15/2013) While the olinguito looks like a wild, tree-climbing teddy bear with a cat's tail, it's actually the world's newest mammalian carnivore. The remarkable discovery—the first mammal carnivore uncovered in the Western Hemisphere since the 1970s—was found in the lush cloud forests of the Andes, a biodiverse region home to a wide-range of species found no-where else. Dubbed the olinguito (Bassaricyon neblina), the new mammal is a member of a little-known, elusive group of mammals—olingos—that are related to raccoons, coatis, and kinkajous. However, according to its description in the journal Zookeys, the olinguito is the most distinct member of its group, separated from other olingos by 3-4 million years (or longer than Homo sapiens have walked the Earth).


Nutrient deficiency in Amazon rainforest linked to megafauna extinction


(08/12/2013) Around twelve thousand of years ago, the Amazon was home to a menagerie of giant creatures: the heavily armored glyptodons, the elephant-sized ground sloth, and the rhino-like toxodons among others. But by 10,000 B.C. these monsters were largely gone, possibly due to overhunting by humans or climatic changes. There's no question that the rapid extinction of these megafauna changed the environment, but a new study in Nature Geoscience posits a novel theory: did the mass extinction of big mammals lead to nutrient deficiency, especially of nitrogen, in parts of the Amazon rainforest?


Scientists discover new flying mammal in bushmeat market


(08/06/2013) The bushmeat markets of Lao PDR (Laos) are filled with racks of wild game harvested both legally and illegally from the surrounding landscapes. While these meat markets certainly provide local protein to patrons, for wildlife biologists they offer something more. These bizarre zoological exhibits are a rich source of information about wildlife populations and wildlife consumption in remote areas.


Foodies eat lab-grown burger that could change the world

(08/06/2013) Yesterday at a press event in London, two food writers took a bite into the world's most unusual hamburger. Grown meticulously from cow stem cells, the hamburger patty represents the dream (or pipedream) of many animal rights activists and environmentalists. The burger was developed by Physiologist Mark Post of Maastricht University and funded by Google co-founder Sergey Brin in an effort to create real meat without the corresponding environmental toll.


Meet Thor's shrew: scientists discover new mammal with a superior spine


(07/30/2013) In 1917, Joel Asaph Allen examined an innocuous species of shrew from the Congo Basin and made a remarkable discovery: the shrew's spine was unlike any seen before. Interlocking lumbar vertebrae made the species' spine four times strong than any other vertebrate on Earth adjusted for its size. The small mammal had been discovered only seven years before and was dubbed the hero shrew (Scutisorex somereni), after the name give to it by the local Mangbetu people, who had long known of the shrew's remarkable abilities.


Naturalist rediscovers the long-lost night parrot


(07/16/2013) An Australian bushman and naturalist claims to have captured video footage of the night parrot, a bird not seen alive for more than a century. John Young, who describes himself as a wildlife detective, showed the footage and a number of still photos of the bird to a packed room of enthusiasts and media at the Queensland Museum on Wednesday. The desert-dwelling night parrot, Pezoporus occidentalis, has never been photographed and the only evidence of its continued existence has been two dead birds found in 1990 and 2006.



Page 1 | Page 2 | Page 3 | Page 4 | Page 5 | Page 6