News articles on Sea Turtles

---
Mongabay.com news articles on Sea Turtles in blog format. Updated regularly.





Top 10 HAPPY environmental stories of 2013


(12/19/2013) China begins to tackle pollution, carbon emissions: As China's environmental crisis worsens, the government has begun to unveil a series of new initiatives to curb record pollution and cut greenhouse emissions. The world's largest consumer of coal, China's growth in emissions is finally slowing and some experts believe the nation's emissions could peak within the decade. If China's emissions begin to fall, so too could the world's.


Top 10 Environmental Stories of 2013


(12/10/2013) 1. Carbon concentrations hit 400ppm while the IPCC sets global carbon budget: For the first time since our appearance on Earth, carbon concentrations in the atmosphere hit 400 parts per million. The last time concentrations were this high for a sustained period was 4-5 million years ago when temperatures were 10 degrees Celsius higher. Meanwhile, in the slow-moving effort to curb carbon emissions, the Intergovernmental Panel on Climate Change (IPCC) crafted a global carbon budget showing that most of the world's fossil fuel reserves must be left untouched if we are to avoid catastrophic climate change.


Over 350 species added to the IUCN Red List's threatened categories in the last six months


(11/26/2013) The number of threatened species on the IUCN Red List has grown by 352 since this summer, according to an update released today. Currently, 21,286 species are now listed as threatened with extinction out of the 71,576 that have been evaluated. The new update comes with both good and bad news for a number of high-profile imperiled species, but only covers about 4 percent of the world's described species.


Leatherback sea turtle no longer Critically Endangered


(11/26/2013) The leatherback sea turtle—the world's largest turtle and the only member of the genus Dermochelys—received good news today. In an update of the IUCN Red List, the leatherback sea turtle (Dermochelys coriacea) has been moved from Critically Endangered to Vulnerable. However, conservationists warn that the species still remains hugely endangered—and in rapid decline—in many parts of its range.


Longline fisheries in Costa Rica hook tens of thousands of sea turtles every year


(11/14/2013) Hundreds of kilometers of commercial fishing lines slither along coastal waters in Costa Rica, hooking thousands of mahi-mahi and many other marketable fish. But when scientists scrutinized fishermen's catch, they were shocked by the staggering number of sea turtles accidentally snagged on the lines.


Ultraviolet nets significantly reduce sea turtle bycatch


(11/11/2013) Bycatch, a side-effect of commercial fishing in which non-target species are accidentally caught, is linked to severe population declines in several species. Sea turtles are particularly impacted by small-scale coastal gillnetting practices, in which large nets are deployed and indiscriminately snag anything of a certain size that attempts to swim through them. However, that may soon change.


California celebrates its inaugural Pacific Leatherback Conservation Day with sobering reality


(10/15/2013) On an isolated beach in Bird's Head Peninsula, Indonesia, a female leatherback turtle shuffles out of the ocean and onto the shore, ready to lay her eggs. Under the cover of night she excavates a hole in the sand, depositing anywhere from 80 to 100 eggs inside. Using her flippers she flicks sand over the eggs, hiding them from potential predators. Then, shuffling away, she returns to the turquoise waters ready to make an 8,500-mile journey across the Pacific Ocean to the California coast.


Are sea turtles responsible for lower fish catches in India?


(08/29/2013) Fishing communities on Agatti Island in Lakshwadeep, India, blame their reduced fish catch on green turtles; according to them, green turtles chomp their way through the seagrass beds lining the shallow reef waters that are essential for fish to breed. This leads some in the community to clandestinely kill sea turtles and destroy their nests.


Eighty sea turtles wash up dead on the coast of Guatemala


(08/27/2013) An assortment of marine animals and birds reside along the black volcanic sand beaches of Guatemala's Pacific coast, but lately both residents and visitors on the southeast beaches of the country have observed a tragic event – the stranding of dead sea turtles. Eighty dead sea turtles have been recorded since the first week of July.


Suspects arrested in Costa Rican sea turtle conservationist's murder

(08/03/2013) Eight suspects were arrested during early-morning raids Wednesday in the murder of Costa Rican sea turtle conservationist Jairo Mora.


Sea Shepherd to name new ship after slain sea turtle activist

(06/28/2013) Marine conservation group Sea Shepherd will name its newest vessel after Jairo Mora Sandoval, a sea turtle conservationist who was slain on a Costa Rican beach last month.


Reward for information on sea turtle conservationist's murder reaches $56,000

(06/13/2013) Conservation organizations and individuals have raised $56,000 for information leading to the arrest and conviction of turtle egg poachers who murdered Jairo Mora Sandoval, a 26-year-old sea turtle conservationist earlier this month.


Costa Rican environmentalist pays ultimate price for his dedication to sea turtles


(06/10/2013) On the evening of May 30th, 26-year-old Jairo Mora Sandoval was murdered on Moin beach near Limón, Costa Rica, the very stretch of sand where he courageously monitored sea turtle nests for years even as risks from poachers rose, including threats at gunpoint. A dedicated conservationist, Sandoval was kidnapped along with four women volunteers (three Americans and one from Spain) while driving along the beach looking for nesting sea turtles. Sandoval was separated from the women—who eventually escaped their captors—but the young Costa Rican was stripped naked, bound, and viciously beaten. Police found him the next day, face-down and handcuffed in the sand; Sandoval died of asphyxiation.


Featured video: saving sea turtles in Mexico's Magdalena Bay

(05/09/2013) A new short film, Viva la tortuga documents the struggle to save loggerhead and green sea turtles in Magdalena Bay, Mexico. Once a region for a massive sea turtle meat market, the turtles now face a new threat: bycatch. Loggerhead sea turtles are drowning in bottom-set gillnets, unable to escape from the nets once entangled. The issue has even raises threats of trade embargoes from the U.S.


Leatherback sea turtles suffer 78 percent decline at critical nesting sites in Pacific


(02/27/2013) The world's largest sea turtle, the leatherback (Dermochelys coriacea), is vanishing from its most important nesting sites in the western Pacific, according to a new study in Ecosphere. Scientists found that leatherback turtle nests have dropped by 78 percent in less than 30 years in the Bird's Head Peninsula on the island of New Guinea. Worryingly, these beaches account for three-fourths of the western Pacific's distinct leatherback population; globally the leatherback is listed as Critically Endangered by the IUCN Red List, the highest rating before extinction.


Telling the story of the father of sea turtle conservation


(01/21/2013) In 1959, visionary Archer Carr founded the world's first conservation group devoted solely to sea turtles. Working with these marine denizens in Costa Rica, Carr was not only instrumental in changing local views of the turtles—which at the time were being hunted and eaten at unsustainable rates—but also in establishing basic practices for sea turtle conservation today. Now a new film by Two-Head Video, Inc. tells the story of Carr's work and the perils still facing marine turtles today.


Climate change threatens population of Earth's largest sea turtle


(11/19/2012) A drier, hotter climate in Central America could wipe out the population of leatherback sea turtles from the eastern Pacific Ocean by the year 2100, according to a grim projection published on July 1 in Nature Climate Change. Already critically endangered from fisheries by-catch and historic egg poaching, leatherbacks can hardly accommodate another human-related threat. Yet scientists still hold out hope for interventions that could save the turtles.


Pictures of the day: sea turtle and whale shark release in China

(07/18/2012) Earlier this month, Sea Turtles 911, a conservation organization in China, released two green sea turtles (Chelonia mydas) and a juvenile whale shark (Rhincodon typus) back into the wild.


Jaguar v. sea turtle: when land and marine conservation icons collide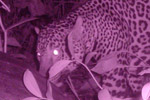 (05/16/2012) At first, an encounter between a jaguar (Panthera onca) and a green sea turtle (Chelonia mydas) seems improbable, even ridiculous, but the two species do come into fatal contact when a female turtle, every two to four years, crawls up a jungle beach to lay her eggs. A hungry jaguar will attack the nesting turtle, killing it with a bite to the neck, and dragging the massive animal—sometime all the way into the jungle—to eat the muscles around the neck and flippers. Despite the surprising nature of such encounters, this behavior, and its impact on populations, has been little studied. Now, a new study in Costa Rica's Tortuguero National Park has documented five years of jaguar attacks on marine turtles—and finds these encounters are not only more common than expected, but on the rise.


Educating the next generation of conservation leaders in Colombia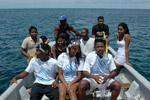 (05/14/2012) Colombia's northern departments of Cordoba and Bolivar are home to an abundance of coral reefs, estuaries, mangroves forests, and forests. Rich in both marine and terrestrial wildlife, local communities depend on the sea and land for survival, yet these ecosystems are imperiled by booming populations, overexploitation, and unsustainable management. Since 2007, an innovative education program in the region, the Guardians of Nature, has worked to teach local children about the ecology of the region, hoping to instill a conservation ethic that will aid both the present and the future.


Animal photos of the day: green sea turtle saved in China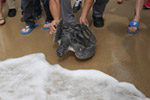 (03/06/2012) Last month, an organization devoted to marine turtles in the China, Sea Turtle 911, released a green sea turtle (Chelonia mydas) back into the wild in an event that included adoring crowds and a lecture on sea turtle conservation. The sea turtle, dubbed "Crush," had been rescued from a local fishing village. Green sea turtles are listed as Endangered by the IUCN Red List. "Despite the endangered status of sea turtles, there remains a thriving illegal market for sea turtle meat and products in China," a press release from Sea Turtle 911 notes.


Leatherback sea turtles granted massive protected area along U.S. west coast


(01/23/2012) The U.S. federal government has designated 108,556 square kilometers (41,914 square miles) as critical habitat for the leatherback sea turtle (Dermochelys coriacea), the largest of the world's marine turtles and one of the most endangered. The protected area, around the size of Guatemala, spans coastal sea waters from California to Washington state, but does not protect the migration routes environmentalists hoped for.


Featured video: tuna industry bycatch includes sea turtles, dolphins, whales

(01/16/2012) A Greenpeace video, using footage from a whistleblower, shows disturbing images of the tuna industry operating in the unregulated waters of the Pacific Ocean. Using fish aggregation devices (FADs) and purse seine nets, the industry is not only able to catch entire schools of tuna, including juvenile, but also whatever else is in the area of the net.


Leatherback sea turtles tracked for first time in South Atlantic

(01/07/2011) Leatherback sea turtles undertake one of the longest journeys of any animal as they traverse the oceans in search of food, navigating hazards such as plastic pollution and fishing operations. A new study published in the Royal Society Journal Proceedings B has for the first time mapped their odyssey through the South Atlantic.


'Environmental and social aggression': oil exploration threatens award-winning marine protected area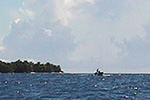 (12/01/2010) The Seaflower Marine Protected Area (MPA), which recently won top honors at the Convention on Biological Diversity (CBD) in Japan, is now under threat by planned oil exploration in the region, according to the Providence Foundation which is devoted to protecting the area. Proposed blocs for exploration by the Colombian government lie in the North Cays adjacent to the park, and perhaps even inside MPA boundaries. Spreading over 65,000 square kilometers (6.5 million hectares), Seaflower MPA lies within the Colombian Caribbean department known as the Archipelago of San Andres, Old Providence and Santa Catalina. This richly diverse Archipelago is home to a known 57 coral species, over 400 fish, and some 150 birds, as well as the ethnic and cultural minority: the Raizal people. The prospect of massive infrastructure or, even worse, oil spills in the area could devastate the park and locals' livelihoods.


Massive shark sanctuary declared in the Coral Triangle

(11/17/2010) A shark sanctuary has been declared around the Raja Ampat islands in Indonesia. Larger than Denmark, the new sanctuary covers 17,760 square miles (46,000 square kilometers) of one of the world's richest marine biodiverse region, the Coral Triangle. Protections not only cover sharks, but dugongs, marine turtles, mobulas, and manta rays as well. In addition, reef bombing and fishing for the aquarium trade are banned.


Thousands of marine turtles slaughtered in Madagascar for food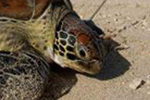 (11/14/2010) Over 10,000 marine turtles are being killed in one region of Madagascar for food every year, according to a new study in Animal Conservation. Although fishing for marine turtles is illegal, it has not stopped local artisanal fishermen from pursuing four different endangered marine turtle species. "We conducted this study because we know this small-scale, artisanal fishing is going on despite it being illegal to catch turtles under Malagasy law," Annette Broderick, from the Center for Ecology and Conservation (Cornwall) at the University of Exeter, said in a press release. "Because turtles are an endangered species, it's important for us to know what's going on in the region so we can work with the local community to find a sustainable way forward."


Photos: ants take top prize at Veolia Wildlife Environment Photography contest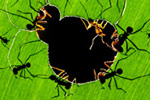 (10/21/2010) An image of nocturnal ant silhouettes systematically devouring a leaf in Costa Rica has given Hungarian photographer, Bence Máté, the much-coveted Veolia Wildlife Environment Photographer of the Year award. In addition to being named Photographer of the year, Máté also won the Erik Hosking award, given to a young photographer (ages 18-26) for a portfolio of images, for images taken in Costa Rica, Brazil, and Hungary.


Will we ever know the full wildlife toll of the BP oil spill?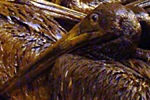 (06/08/2010) Will we ever know the full wildlife toll of the BP oil spill? The short answer: no. The gruesome photos that are making the media rounds over the last week of oiled birds, fish, and crustaceans are according to experts only a small symbol of the ecological catastrophe that is likely occurring both in shallow and deep waters. Due to the photos, birds, especially the brown pelican, have become the symbol of the spill to date. But while dozens of birds have been brought to rescue stations covered in oil, the vast majority will die out at sea far from human eyes and snapping cameras, according to Sharon Taylor a vet with the US Fish and Wildlife Service.


Mexico has big role in the illegal parrot trade


(05/30/2010) Juan Carlos Cantu, Director of Defenders of Wildlife's Mexico office, spoke with Laurel Neme on her The WildLife radio show and podcast about the illegal parrot trade in Mexico and how his innovative research into the trade was used by the Mexican Congress to reform that country's Wildlife Law to ban all trade in parrots. The illegal pet trade is probably the second-biggest threat facing parrots in the wild, with only habitat loss rating higher, and the impact is disturbing. Defenders of Wildlife documented this threat in a 2007 landmark study which found between 65,000 and 78,500 parrots are illegally trapped in the wild in Mexico every year.


Wildlife death toll from BP oil spill likely includes dolphins



(05/13/2010) The oil spill in the Gulf of Mexico is taking its toll on the region's wildlife: brown pelicans, sea turtles, several species of fish, and now dolphins have been found dead. The National Marine Fisheries Service reported today finding six dead dolphins in Louisiana, Mississippi, and Alabama since May 2nd. Officials are saying the deaths could be related to the oil spill or may be due to natural deaths from calving. They are currently testing tissue samples to determine if oil pollution was a cause of death. Dolphins have been observed swimming in oil-stained waters off of Louisiana.


New report finds millions of marine turtles killed by fisheries, not thousands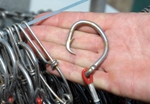 (04/06/2010) Humankind's appetite for seafood has had a bigger impact on the world's marine turtles than long thought. A new report by Conservation International (CI) in partnership with Duke University's Project GloBAL (Global By-catch Assessment of Long-lived Species) finds that in the past eighteen years it is likely millions of marine turtles have been killed as bycatch by the world's fisheries.


Giant guano outcroppings win protection as bird habitat in Peru

(01/25/2010) The Peruvian government has moved to protect 33 guano sites—both islands and peninsulas—as well as surrounding waters in a bid to save declining bird populations.


Photos: ten beloved species threatened by global warming



(12/14/2009) The International Union for the Conservation of Nature (IUCN) has released a list of ten species that are likely to be among the hardest hit by climate change, including beloved species such as the leatherback sea turtle, the koala, the emperor penguin, the clownfish, and the beluga whale. The timing of the list coincides with the negotiations by world leaders at the UN Climate Change Conference to come up with an international agreement to combat climate change.


Costa Rica proposes to downgrade Las Baulas National Park, threatening leatherback sea turtles


(11/11/2009) Costa Rica is considered by many to be a shining example of environmental stewardship, preserving both its terrestrial and marine biodiversity while benefiting from being a popular tourist location. However, a new move by the Costa Rican government has placed their reputation in question. In May of this year the President of Costa Rica, Oscar Arias, presented a law to the legislature that would downgrade Las Baulas from a National Park to a 'mixed property wildlife refuge'. The downgrading would authorize a number of development projects that conservationists say would threaten the park's starring resident: the leatherback turtle.


Oil spill off Australia potential 'disaster' for marine wildlife

(08/30/2009) Oil is leaking from an offshore drilling rig in the Timor Sea near Australia's Northwest coast. Authorities say it will be weeks before the leak is plugged: they are awaiting the arrival of a drilling rig from Singapore to plug the leak.


Scientists find world's largest leatherback sea turtle population in Gabon


(05/17/2009) Scientists have found the world's largest population of nesting leatherback sea turtles. On the beaches of Gabon in West Africa land and air surveys estimated the small country's leatherback population to be between 15,730 and 41,373 individual females. The findings are published in Biological Conservation. Leatherback sea turtles are currently considered critically endangered by the IUCN, however these new numbers may cause marine biologists to reconsider that ranking.


Plastic garbage accounts for one-third of leatherback sea turtle mortalities

(03/17/2009) A new study in Marine Pollution Bulletin has confirmed that the world's largest sea turtle is succumbing in startling numbers to an environmental issue that receives little attention: plastic trash in the oceans.


Little-known flatback sea turtle receives extra attention at symposium in Australia


(02/17/2009) Beginning today in Brisbane, Australia, the 29th annual Symposium on Sea Turtle Biology and Conservation will feature the flatback sea turtle, native to Australia and probably the least-studied of the marine turtle species. For a hundred years biologists debated as to how closely the flatback marine turtle was related to the green sea turtle. Several unique attributes of the flatback came to the forefront. The name 'flatback' describes the turtle's distinct flattened carapace. The species also lays the largest eggs of any sea turtles, proportional to their size. However, perhaps most distinctly the flatback is the only marine turtle to call one nation home. The flatback forages, mates, and lays eggs along Australia's coats; its penchant for swimming, rather than riding oceanic currents, keeps it from migrating across oceans as other turtle do.


Saving leatherback turtles in South America's smallest country, Suriname: An interview with Liz McHuron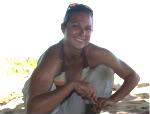 (01/27/2009) After a year studying marine biology at Moss Landing Marine Labs, Liz McHuron headed off to the little-known nation of Suriname to monitor leatherback sea turtles. Her responsibilities included implementing a conservation strategy for a particular beach, moving leatherback nests in danger of flooding, and educating volunteer workers on the biology, behavior, and conservation efforts of the world's largest, and most unique, marine turtle. I visited McHuron during her time at the beach of Galibi in Suriname; she proved to be the sort of scientist who refused to be deterred: breathtaking humidity or downpours, fer-de-lances on the beach or jaguars, Liz was always on the move, always working to aid the critically-endangered leatherbacks while studying them with the thoroughness inherit in a born scientist.


Mosques Support Sea Turtle Conservation in Malaysia

(11/17/2008) This week almost 500 mosques around the Malaysian state of Terengganu will present sermons on turtle conservation, reported the New Strait Times.


Thousands of endangered sea turtles killed as fishing bycatch in Mexico

(10/15/2008) Thousands of endangered loggerhead sea turtles are being killed as bycatch in the Mexican fishing industry, reports a new study published in the journal Endangered Species Research.


The long-ignored ocean emergency and what can be done to address it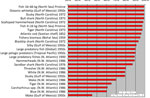 (08/18/2008) This year has been full of bad news regarding marine ecosystems: one-third of coral species threatened with extinction, dead-zones spread to 415 sites, half of U.S. reefs in fair or bad condition, increase in ocean acidification, tuna and shark populations collapsing, and only four percent of ocean considered pristine. Jeremy Jackson, director of the Scripps Center for Marine Biodiversity and Conservation at the University of California, San Diego, synthesizes such reports and others into a new paper, published in the journal Proceedings of the National Academy of Sciences, that boldly lays out the scope of the oceanic emergency and what urgently needs to be done.


How sustainable is your canned tuna? It depends on the retailer

(08/13/2008) To aid concerned tuna-lovers, Greenpeace has ranked eight of the top canned tuna retailers in order from most sustainable to least. Canned tuna from John West, the biggest retailer of tuna in the UK, proves to be the worst of the lot, whereas Sainsbury's is the most environmentally-friendly. In a press release Greenpeace said that Sainsbury's is "the only tinned tuna brand that is fished using sustainable methods".


"Turtle carbon" could help protect rainforests and save endangered sea turtles

(08/12/2008) Using carbon credits to promote rainforest conservation could help protect endangered sea turtles in some parts of the world, argues a carbon finance expert.


Discovery of new leatherback migration route may help save species

(07/15/2008) Scientists have discovered a new migration route for the world's largest turtle, the leatherback. The route takes the 2,000-pound marine turtle from the Playa Grande beaches in Costa Rica to an area deep in the South Pacific.


Madagascar villagers vote to protect sea turtles, see first hatchlings

(07/15/2008) The first hatching of Green Turtles recorded as a direct result of efforts to protect the species in southwest Madagascar has been witnessed by marine conservationists working for British charity, Blue Ventures conservation.


Volunteering with Leatherback Sea Turtles in Galibi, Suriname

(07/08/2008) The northern coast of Suriname is one of the best places in the world to view the largest turtle, the marine Leatherback. Watching the turtle rise out of the tides onto the beach gives one the sense of meeting something ancient, rare, and more sea-monster than marine turtle. Yet, if I call it a sea-monster, I do not mean that it is frightening or ugly: far from it. But it is mysterious, terrible, and wondrous.


New 'red list' seeks to stave off global seafood collapse

(03/03/2008) Over-fishing and destructive fishing practices have had a considerable effect on oceanic ecosystems. In 2006 a highly-reported study found that without drastic measures all wild seafood will disappear from the oceans in 50 years. Greenpeace, working against such a crash, has started a campaign that highlights 'red fish'. The twenty-two 'red' species are seafood that consumers and suppliers (including supermarkets) should avoid due to their plummeting populations and/or the damage caused by harvesting them.


Rainforest logging threatens endangered sea turtles

(02/25/2008) Logging is having an unexpected impact on endangered sea turtles in Central Africa, reports a new study published in Oryx. Aerial surveys in Gabon reveal that logs lost during transport are clogging beaches, preventing critically endangered leatherback turtles (Dermochelys coriacea) from nesting.



Page 1 | Page 2