News articles on savannas

---
Mongabay.com news articles on savannas in blog format. Updated regularly.





Good intentions, collateral damage: forest conservation may be hurting grasslands


(07/10/2014) Trees absorb CO2 and trap carbon molecules, and countless are lost as forests are felled around the world. So why not plant as many as we can? A recent paper suggests otherwise; the planting of more trees through international reforestation schemes may actually be harming tropical grasslands, which harbor endemic species and offer unique ecosystem services.


Regional court kills controversial Serengeti Highway


(06/23/2014) The Serengeti ecosystem got a major reprieve last week when the East African Court of Justice (EACJ) ruled against a hugely-controversial plan to build a paved road through Tanzania's Serengeti National Park. The court dubbed the proposed road 'unlawful' due to expected environmental impacts.


Good news: Refuge for last blue-throated macaws doubles in size in Bolivia

(01/02/2014) A reserve that is home to the world's largest population of the critically endangered blue-throated macaw (Ara glaucogularis) has been more than doubled in size, reports the American Bird Conservancy (ABC), a group that helped fund the expansion.


Scientists make one of the biggest animal discoveries of the century: a new tapir


(12/16/2013) In what will likely be considered one of the biggest (literally) zoological discoveries of the Twenty-First Century, scientists today announced they have discovered a new species of tapir in Brazil and Colombia. The new mammal, hidden from science but known to local indigenous tribes, is actually one of the biggest animals on the continent, although it's still the smallest living tapir. Described in the Journal of Mammology, the scientists have named the new tapir Tapirus kabomani after the name for 'tapir' in the local Paumari language: Arabo kabomani.


Scientists discover that threatened bird migrates entirely within Amazon Basin


(09/11/2013) When one thinks of bird migrations, it's usually a north-south route that follows seasonal climates. But researchers in the Amazon have tracked, for the first time, a largely-unknown long-distance migration that sticks entirely to the Amazon Basin. Using satellite telemetry, scientists tracked a pair of Orinoco geese (Neochen jubata) from Peru and a male from Western Brazil, who both migrated to the Llanos de Moxos, a vast savanna and Amazonian watershed in Bolivia. The research has shown that the Orinoco geese—which breeds in both Peru and Brazil—depends on wetlands in the Llanos de Moxos for much of the year.


Zoo races to save extreme butterfly from extinction


(08/15/2013) In a large room that used to house aquatic mammals at the Minnesota Zoo, Erik Runquist holds up a vial and says, 'Here are its eggs.' I peer inside and see small specks, pale with a dot of brown at the top; they look like a single grain of cous cous or quinoa. Runquist explains that the brown on the top is the head cap of the larva, a fact that becomes more clear under a microscope when you can see the encased larva squirm. I'm looking at the eggs of a Poweshiek skipperling, a species that is more imperiled than pandas, tigers, or bluewhales. Once superabundant, only several hundred Poweshiek skipperlings may survive on Earth today and the eggs I'm looking at are the only ones in captivity.


Little NGO takes on goliath task: conserving the vanishing ecosystems of Paraguay


(08/12/2013) Landlocked in the navel of South America, the forests, wetlands and savannahs of Paraguay boast rich biodiversity and endemic species, yet the unique landscapes of Paraguay also face increasing threats, primarily from agricultural expansion. Controlled burns and clear cutting have become common practice as wildlands are converted for soy and cattle production. In some areas this land conversion is rapid: the Paraguayan Chaco, for instance, is being lost at a rate of 10% per year. One organization is working to reverse this trend. Para La Tierra (PLT) is a small NGO dedicated to the conservation of threatened habitats in Paraguay. Located on the Reserva Natural Laguna Blanca, in-between two of South America's most threatened habitats: the Atlantic Forest and the vast topical savannah known as the cerrado, PLT is in a unique position to champion conservation.


Saving the Raja of India's grasslands: new efforts to conserve the Critically Endangered Great Indian Bustard


(06/30/2013) The Great Indian Bustard, one of India's iconic birds, once ranged across most of the Indian subcontinent. Due to a variety of factors, however, the Great Indian Bustard is also now India's rarest bird and faces imminent extinction. The following is an interview with Ramki Sreenivasan, co-founder of Conservation India, a group that recently petitioned the Rajasthan Chief Minister to kick start "Project Bustard."


Cambodia loses half its seasonal wetlands in 10 years

(03/18/2013) Cambodia lost more than half of its seasonally flooded grasslands in ten years due to industrial agricultural conversion, abandonment of traditional farming, and illegal drainage, putting several endangered bird species at risk and undermining traditional livelihoods in the region, reports a new study published in the journal Conservation Biology.


Africa's great savannahs may be more endangered than the world's rainforests


(12/04/2012) Few of the world's ecosystems are more iconic than Africa's sprawling savannahs home to elephants, giraffes, rhinos, and the undisputed king of the animal kingdom: lions. This wild realm, where megafauna still roam in abundance, has inspired everyone from Ernest Hemingway to Karen Blixen, and David Livingstone to Theodore Roosevelt. Today it is the heart of Africa's wildlife tourism and includes staunch defenders such as Richard Leakey, Michael Fay, and the Jouberts. Despite this, the ecosystem has received less media attention than imperiled ecosystems like rainforests. But a ground-breaking study in Biodiversity Conservation finds that 75 percent of these large-scale intact grasslands have been lost, at least from the lion's point of view.


Illegal hunting threatens iconic animals across Africa's great savannas, especially predators


(10/25/2012) Bushmeat hunting has become a grave concern for species in West and Central Africa, but a new report notes that lesser-known illegal hunting in Africa's iconic savannas is also decimating some animals. Surprisingly, illegal hunting across eastern and southern Africa is hitting big predators particularly hard, such as cheetah, lion, leopard, and wild dog. Although rarely targets of hunters, these predators are running out of food due to overhunting and, in addition, often becoming victims of snares set out for other species.


Buffer zones key to survival of maned wolf


(09/17/2012) Known for its abnormally long lanky legs, its reddish-orange coat, and its omnivorous diet, the maned wolf (Chrysocyon brachyurus) is one of the more beautiful and bizarre predators of South America. However its stronghold, the Brazilian Cerrado, is vanishing rapidly to industrialized agriculture and urban development. Now, a new study in mongabay.com's open access journal Tropical Conservation Science reveals the key role of buffer zones and unprotected areas in keeping the maned wolf from extinction in the Cerrado savannah, where only 2 percent of the ecosystem is under protection.


Chart: Forest loss in Latin America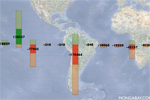 (08/20/2012) Latin America lost nearly 260,000 square kilometers (100,000 square miles) of forest — an area larger than the state of Oregon — between 2001 and 2010, finds a new study that is the first to assess both net forest loss and regrowth across the Caribbean, Central and South America. The study, published in the journal Biotropica by researchers from the University of Puerto Rico and other institutions, analyzes change in vegetation cover across several biomes, including forests, grasslands, and wetlands. It finds that the bulk of vegetation change occurred in forest areas, mostly tropical rainforests and lesser-known dry forests. The largest gains in biome area occurred in desert vegetation and shrublands.


Climate change to favor trees over grasses in Africa

(06/29/2012) As the world warms, scientists are working rapidly to understand how ecosystems will change, including which species will benefit and which will falter. A new study in Nature finds that elevated CO2 concentrations should favor trees and woody plants over savannah and grasslands in Africa.


Humans drove rainforest into savannah in ancient Africa


(02/09/2012) Three thousand years ago (around 1000 BCE) several large sections of the Congo rainforest in central Africa suddenly vanished and became savannah. Scientists have long believed the loss of the forest was due to changes in the climate, however a new study in Science implicates an additional culprit: humans. The study argues that a migration of farmers into the region led to rapid land-use changes from agriculture and iron smelting, eventually causing the collapse of rainforest in places and a rise of grasslands. The study has implications for today as scientists warn that the potent combination of deforestation and climate change could flip parts of the Amazon rainforest as well into savannah.


Richard Leakey: 'selfish' critics choose wrong fight in Serengeti road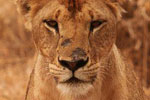 (07/02/2011) The controversial Serengeti road is going ahead, but with conditions. According to the Tanzanian Minister for Natural Resources and Tourism, Ezekiel Maige, the road will not be paved and it will be run by the Tanzanian park authority who will have the power to monitor traffic to 'ensure no harm comes to the wildlife population'. Critics argue that even an unpaved road would eventually cripple the largest land migration in the world. However, famed Kenyan conservationist, ex-politician, and anthropologist, Richard Leakey, told mongabay.com that critics of the road are focusing on the wrong fight while failing to respect Tanzania's right to develop. Leakey says that instead of attempting to stop the road from being built, which he believes is inevitable, critics should instead focus on funding a truly wildlife-friendly road.


Unpaved road through Serengeti to progress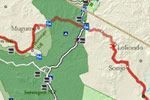 (07/02/2011) After a week of confusion, the Tanzanian government has finally clarified its position on the hugely-controversial Serengeti road. The Minister for Natural Resources and Tourism, Ezekiel Maige, confirmed that a paved highway will not be built through the northern Serengeti National Park, however the government is still planning to construct a gravel road through the park. Yet critics have long warned that even an unpaved road would open Pandora's box: eventually commercial and population pressure would push the road to be paved, widened, and fenced leading to a collapse of the world's largest remaining-and most famous-land migration. Two million wildebeest, zebra, and Thomson's gazelle pass along this route in annual migration from Tanzania to Kenya.


Last search for the Eskimo curlew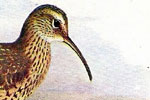 (06/29/2011) The Eskimo curlew is (or perhaps, 'was') a small migratory shorebird with a long curved beak, perfect for searching shorelines and prairie grass for worms, grasshoppers and other insects, as well as goodies including berries. Described as cinnamon-colored, the bird nested in the Arctic tundra of Alaska and Canada during the summer and in the winter migrated en masse as far south as the Argentine plains, known as the pampas. Despite once numbering in the hundreds of thousands (and perhaps even in the millions), the Eskimo curlew (Numenius borealis) today may well be extinct. The US Fish and Wildlife Service (USFWS) has decided to conduct a final evaluation of the species to determine whether its status should be moved from Critically Endangered to Extinct, reports Reuters.


How do tourists view the Serengeti?

(06/27/2011) Serengeti National Park in Tanzania, an immense expanse of East African savanna, is a world famous tourist destination because of its plentiful megafauna, particularly the great migrating herds of wildebeest. Yet despite huge visitor numbers and the annual revenue of millions of US dollars, local poverty and increasing population continue to imperil the reserve. A new study in mongabay.com's open-access journal Tropical Conservation Science found that while tourists to the Serengeti overall report a high degree of satisfaction with their trip, they are concerned about the future of the ecosystem.


Conversion of Brazil's cerrado slows

(04/08/2011) Destruction of Brazil's cerrado, a woody savanna that covers 20 percent of the country, slowed during the 2008-2009, reports Brazil's Ministry of Environment.


Complaint lodged at FSC for plantations killing baboons

(02/20/2011) The African environmental group, GeaSphere, has lodged a complaint with the Forest Stewardship Council's (FSC) for certifying tree plantations as sustainable that are culling baboons in South Africa, as first reported by FSC-Watch. The primates are trapped with bait and then shot. According to the complaint, "unofficial numbers from reliable sources state that more than 1000 baboons have been shot over the past 2 years" in Mpumalanga Province. Documents record permits given to cull 1,914 baboons in 13 separate plantations, however Philip Owen of GeaSphere says that plantations have refused to release official data on how many baboons have been killed.


Brazil's cerrado wins protection, but will it be enough to save the wildlife-rich grassland?

(09/15/2010) Brazil announced a plan to protect the cerrado, the vast woody savanna that covers 20 percent of the country but has become the nation's biggest single source of carbon emissions due to conversion for agriculture and cattle pasture, reports Brazil's Ministry of the Environment.


U.S. signs debt-for-nature swap with Brazil to protect forests

(08/13/2010) The United States will cut Brazil's debt payments by $21 million under a debt-for-nature that will protect the Latin American country's endangered Atlantic Rainforest (Mata Atlantica), Caatinga and Cerrado ecosystems.


Road through the Serengeti will eventually 'kill the migration'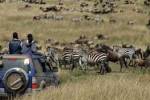 (07/08/2010) Tourists, conservationists, individuals, and tour companies have launched an international outcry against the Tanzanian authorities in response to the announcement of the planned construction of the trans-Serengeti Highway highway. There is even a Facebook group and an online petition with 5,038 signatures. But the government has responded by saying that the plans are still on course.


Emissions from cerrado destruction in Brazil equal to emissions from Amazon deforestation

(09/15/2009) Damage to Brazil's vast cerrado grassland results in greenhouse gas emissions equivalent to those produced by destruction of the Amazon rainforest, said Carlos Minc, the country's Environment Minister.


Community engagement is key to saving the rarest zebra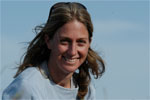 (09/14/2009) Efforts to protect the world's largest and rarest species of zebra — Grévy's Zebra (Equus grevyi) — hinge on engaging communities to lead conservation in their region, says a Kenyan conservationist. Belinda Low, Executive Director of the Nairobi-based Grevy's Zebra Trust, says her group's programs, which employ members of local communities as scouts and conservation workers, are helping maintain dialog between communities while providing new opportunities for education and employment. Grevy's Zebra Trust is working with communities to plan livestock grazing so that it can be used as a tool to replenish the land, rather than degrade it


Painted Dog population falls 99%, but community efforts could save species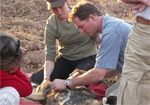 (09/28/2008) The painted dog, or African wild dog, was once found widely across Africa but relentless persecution by humans, coupled with habitat loss and spread of disease from domestic dogs, has driven the population down from 500,000 to less than 5,000 over the past century. The species is now listed as endangered by the IUCN. While the outlook is not good in many countries, there are emerging signs of hope, particularly in Zimbabwe where the efforts of a community-based conservation project has nearly doubled the population of the dog to 700 individuals.


40% of Australia is undisturbed wilderness

(08/27/2008) More than 40 percent of Australia—three million square kilometers—is undisturbed wilderness, reports a new study by Pew Environment Group and Nature Conservancy. The extent of Australia's wildlands ranks with the Amazon rainforest, Antarctica, Canada's boreal forest, and the Sahara as the largest on the planet.


Biofuels can reduce emissions, but not when grown in place of rainforests

(07/22/2008) Biofuels meant to help alleviate greenhouse gas emissions may be in fact contributing to climate change when grown on converted tropical forest lands, warns a comprehensive study published earlier this month in the journal Environmental Research Letters. Analyzing the carbon debt for biofuel crops grown in ecosystems around the world, Holly Gibbs and colleagues report that "while expansion of biofuels into productive tropical ecosystems will always lead to net carbon emissions for decades to centuries... [expansion] into degraded or already cultivated land will provide almost immediate carbon savings." The results suggest that under the right conditions, biofuels could be part of the effort to reduce humanity's carbon footprint.


Some grasslands resilient against climate change, according to 13 year study

(07/07/2008) In Buxton, England--a spa town lying in the county of Derbyshire--scientists have spent 13 years subjecting grasslands to temperature increases and precipitation shifts consistent with climate change predictions. Considered one of the longest studies of climate change on natural ecosystems, the grasslands of Buxton proved surprisingly resilient to most of the effects of climate change.


REDD could trigger bias in conservation funding towards carbon-rich ecosystems

(06/12/2008) The Reducing Emissions from Deforestation and Degradation (REDD) mechanism proposed as a means to fight global warming and protect forests may leave some ecosystems at risk to development argue researchers in an editorial published in the journal Science.


Marauding kangaroos may drive extinction of earless dragons in Australia

(05/21/2008) A plague of kangaroos overgrazing sensitive grasslands near Australia's capital city Canberra is jeopardizing habitat critical for the survival of endangered species including the golden sun moth (Synemon plana) and the grassland earless dragon (Tympanocryptis pinguicolla), one of the world's rarest lizards, according to German and Australian. Culling the kangaroos may be the only option for saving some of these grassland species from extinction.


Deforestation a greater threat to the Amazon than global warming

(02/25/2008) If past conditions are any indication of future conditions, the Amazon rainforest may survive considerable drying and warming caused by global warming, argue researchers in a paper published in Philosophical Transactions of the Royal Society B.


Land-clearing fires send smoke across Argentina, Paraguay

(09/11/2007) Thousands of fires likely set for land-clearing are sending thick smoke over southern South America, reports NASA.


U.S. grazing lands at risk due to rising CO2 levels

(08/27/2007) Rising carbon dioxide levels could cause significant changes to open grazing lands and rangelands around the world, reports a study published in the journal Proceedings of the National Academy of Sciences (PNAS).


Biofuels driving destruction of Brazilian cerrado

(08/21/2007) The cerrado, wooded grassland in Brazil that once covered an area half the size of Europe, is fast being transformed into croplands to meet rising demand for soybeans, sugarcane, and cattle. The cerrado is now disappearing more than twice as the rate as the neighboring Amazon rainforest, according to a Brazilian expert on the savanna ecosystem.