News articles on poverty alleviation

---
Mongabay.com news articles on poverty alleviation in blog format. Updated regularly.





Richest countries spent $74 billion on fossil fuel subsidies in 2011, eclipsing climate finance by seven times

(11/13/2013) In 2011, the top 11 richest carbon emitters spent an estimated $74 billion on fossil fuel subsidies, or seven times the amount spent on fast-track climate financing to developing nations, according to a recent report by the Overseas Development Institute. Worldwide, nations spent over half a trillion dollars on fossil fuel subsidies in 2011 according to the International Energy Agency (IEA).


Solving 'wicked problems': ten principles for improved environmental management


(06/23/2013) As agriculture continues to expand at the expense of forests in the tropics, humanity struggles to meet environmental protection goals. Despite global efforts towards sustainable agriculture and some progress towards the gazetting of protected areas, there are as yet no general and effective solutions for meeting both conservation goals and food needs, and thus the loss and degradation of natural habitats continues. The Food and Agricultural Organization (FAO) has estimated a 70% increase in food production will be needed by 2050 to feed a population that will exceed 9 billion. How can such food production be met in ways that conserve the environment while also alleviating poverty?


Building a new generation of local conservationists: how improving education in Uganda may save one of the world's great forests


(06/20/2013) Conservation work is often focused on the short-term: protecting a forest from an immediate threat, saving a species from pending extinction, or a restoring an ecosystem following degradation. While short-term responses are often borne of necessity, one could argue that long-term thinking in conservation and environmental work (as in all human endeavors) is woefully neglected, especially in the tropics. This is why programs like the Kasiisi Project are so important: by vastly improving education for primary kids near a threatened park in Uganda, the project hopes to create a "generation of committed rural conservationists," according to founder and director, Elizabeth Ross.


Saving Gorongosa: E.O. Wilson on protecting a biodiversity hotspot in Mozambique


(05/30/2013) If you fly over the Great African Rift Valley from its northernmost point in Ethiopia, over the great national parks of Kenya and Tanzania, and follow it south to the very end, you will arrive at Gorongosa National Park in central Mozambique. Plateaus on the eastern and western sides of the park flank the lush valley in the center. Dramatic limestone cliffs, unexplored caves, wetlands, vast grasslands, rivers, lakes, and a patchwork of savanna and forest contribute to the incredible diversity of this park. What makes this place truly unique, however, is Mount Gorongosa—a towering massif that overlooks the valley below.


NGO: conflict of interests behind Peruvian highway proposal in the Amazon


(05/16/2013) As Peru's legislature debates the merits of building the Purús highway through the Amazon rainforest, a new report by Global Witness alleges that the project has been aggressively pushed by those with a financial stake in opening up the remote area to logging and mining. Roads built in the Amazon lead to spikes in deforestation, mining, poaching and other extractive activities as remote areas become suddenly accessible. The road in question would cut through parts of the Peruvian Amazon rich in biodiversity and home to indigenous tribes who have chosen to live in "voluntary isolation."


Innovative idea: wildlife income may help people withstand drought in Africa

(03/18/2013) Getting local people to become invested in wildlife conservation is not always easy, especially in parts of the world where protected areas are seen as taking away natural resources from local communities. This tension lies around Gonarezhou National Park in Zimbabwe, where a growing population of livestock herders competes with wildlife.


Investors beware: global land grabbing ends in 'financial damage' and human rights violations


(02/07/2013) Investing in companies that flout local community rights in developing countries often leads to severe economic losses, according to a new report from the Rights and Resources Initiative (RRI). A rising trend in "land grabbing" from Africa to South America by corporations and even foreign governments results in social instability, which can lead to large-scale protests, violence, and even murder, delaying and sometimes derailing projects. Such instability poses massive risk to any investor, not to mention supporting corporate entities that are accused of ignoring human rights.


Forests, farming, and sprawl: the struggle over land in an Amazonian metropolis


(12/04/2012) The city of Parauapebas, Brazil is booming: built over the remains of the Amazon rainforest, the metropolis has grown 75-fold in less than 25 years, from 2,000 people upwards of 150,000. But little time for urban planning and both a spatial and mental distance from the federal government has created a frontier town where small-scale farmers struggle to survive against racing sprawl, legal and illegal mining, and a lack of investment in environmental protection. Forests, biodiversity, and subsistence farmers have all suffered under the battle for land. In this, Parauapebas may represent a microcosm both of Brazil's ongoing problems (social inequality, environmental degradation, and deforestation) and opportunity (poverty alleviation, reforestation, and environmental enforcement).


A new way to rescue Africa's struggling soils: Planting perennials with crops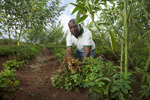 (11/20/2012) It sounds counter-intuitive: Grow more food by planting less. But it's a plan that scientists think will produce enough crops to feed Africa's quickly expanding population. African farmers who sow food crops mixed with plants called perennials—which live two years or more—can enrich nutrient-poor soils and increase their bounty, argue scientists in the Sept. 20 issue of Nature.


Wolves, mole rats, and nyala: the struggle to conserve Ethiopia's highlands


(11/20/2012) There is a place in the world where wolves live almost entirely off mountain rodents, lions dwell in forests, and freshwater rolls downstream to 12 million people, but the place—Ethiopia's Bale Mountains National Park—remains imperiled by a lack of legal boundaries and encroachment by a growing human population. "Much of the land in Africa above 3,000 meters has been altered or degraded to the point where it isn't able to perform most of the ecosystem functions that it is designed to do. Bale, although under threat and already impacted to a degree by anthropogenic activities, is still able to perform its most important ecosystem functions, and as such ranks among only a handful of representative alpine ecosystems in Africa."


One in eight people suffer from malnutrition worldwide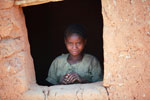 (10/16/2012) In a world where technology has advanced to a point where I can instantly have a face-to-face conversation via online video with a friend in Tokyo, nearly 870 million people, or one in eight, still suffer from malnutrition, according to a new UN report. While worldwide hunger declined from 1990 to 2007, progress was slowed by the global economic crisis. Over the last few years, numerous and record-breaking extreme weather events have also taken tolls on food production. Currently, food prices hover just below crisis levels.


Conflict and perseverance: rehabilitating a forgotten park in the Congo


(09/19/2012) Zebra racing across the yellow-green savannah is an iconic image for Africa, but imagine you're seeing this not in Kenya or South Africa, but in the Democratic Republic of Congo (DRC). Welcome to Upemba National Park: once a jewel in the African wildlife crown, this protected area has been decimated by civil war. Now, a new bold initiative by the Frankfurt Zoological Society (FZS), dubbed Forgotten Parks, is working to rehabilitate Upemba after not only decades of conflict but also poaching, neglect, and severe poverty.


Soccer lights up kids' lives: new technology produces cheap, portable power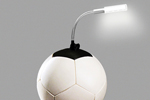 (07/16/2012) Recently, Jessica O. Matthews and Julia Silverman, both Harvard graduates, were awarded Harvard Foundation's Scientists of the Year award for their invention of a soccer ball that converts kinetic energy to electricity. The two women, who were both social science majors, came up with the idea when they were taking an engineering class for non-majors and were required to create a project that would address a social problem.


Wealthy consumption threatens species in developing countries


(07/11/2012) Consumption in wealthy nations is imperiling biodiversity abroad, according to a new study in Nature that investigates the link between international trade and biodiversity decline. The study shows how threats to biodiversity and ecosystems, located primarily in developing countries, can be connected to consumer demand for goods in wealthier nations. Some of the major commodities include coffee, cocoa, soy, beef and palm oil.


Poaching in the Serengeti linked to poverty, high legal hunting prices

(07/09/2012) In the effort to protect the Serengeti—arguably Africa's most famous ecosystem—one of the major problems is the bushmeat trade. Population growth, little available protein, poverty, and a long-standing history of hunting has led many communities to poach wildlife within Serengeti National Park. Interviewing over a thousand community members in the western Serengeti, scientists found that community members are largely aware that wildlife hunting is illegal and that conservation of wild species is important, but hunt animals anyway partly out of necessity.


Cowards at Rio?: organizations decry 'pathetic' agreement


(06/20/2012) As world leaders head to Rio de Janeiro for the UN Summit on Sustainable Development, environmental and poverty groups are denouncing the last-minute text agreed on by dignitaries as "pathetic," (Greenpeace), a "damp squib" (Friends of the Earth), "a dead end" (Oxfam), and, if nothing changes, "a colossal waste of time" (WWF). "We were promised the 'future we want' but are now being presented with a 'common vision' of a polluter's charter that will cook the planet, empty the oceans and wreck the rain forests," the head of Greenpeace, Kumi Naidoo, said. "This is not a foundation on which to grow economies or pull people out of poverty, it's the last will and testament of a destructive twentieth century development model."


Experts: ignoring climate change at Rio+20 makes other goals "meaningless"


(06/18/2012) The Climate Change Task Force (CCTF)—made up of 30 climate scientists, other experts and world leaders—warned today that sidelining climate change at the Rio+20 Summit on Sustainable Development threatened progress on the conference's other goals, which includes combating poverty and building economies that value nature. "I am very concerned and worried because the draft final document of the Rio+20 conference does not give proper attention to climate change," says former Russian President Mikhail Gorbachev in a press statement.


Scientists: if we don't act now we're screwed


(06/07/2012) Scientists warn that the Earth may be reaching a planetary tipping point due to a unsustainable human pressures, while the UN releases a new report that finds global society has made significant progress on only four environmental issues out of ninety in the last twenty years. Climate change, overpopulation, overconsumption, and ecosystem destruction could lead to a tipping point that causes planetary collapse, according to a new paper in Nature by 22 scientists. The collapse may lead to a new planetary state that scientists say will be far harsher for human well-being, let alone survival.


Charting a new environmental course in China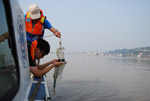 (05/21/2012) Founded in 1951, The Nature Conservancy (TNC) works in more than 30 countries and has projects in all 50 of the United States. The Conservancy has over one million members, and has protected more than 119 million acres of wild-lands and 5,000 miles of rivers worldwide. TNC has taken an active interest in China, the world's most populated nation, and in many important ways, a critical center of global development. The following is an interview with multiple directors of The Nature Conservancy's China Program.


High-tech hell: new documentary brings Africa's e-waste slum to life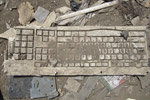 (04/30/2012) Shirtless boys rapidly pull the computer apart, discarding bits and pieces, until they expose the wires, yank them out, and toss them into a fire. Acrid, toxic smoke blooms as the boys prod the wires and the fire strips the plastic around the wires, leaving the sought-after copper. Welcome, to Agbogbloshie, where your technology goes to die. A new film e-wasteland captures the horrors of the world's largest e-waste slum through surreal and staggering images. Shot over three weeks by one-man guerrilla filmmaker, David Fedele, e-wasteland is an entirely visual experience without dialogue or voiceover.


For Earth Day, 17 celebrated scientists on how to make a better world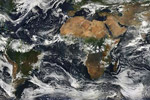 (04/22/2012) Seventeen top scientists and four acclaimed conservation organizations have called for radical action to create a better world for this and future generations. Compiled by 21 past winners of the prestigious Blue Planet Prize, a new paper recommends solutions for some of the world's most pressing problems including climate change, poverty, and mass extinction. The paper, entitled Environment and Development Challenges: The Imperative to Act, was recently presented at the UN Environment Program governing council meeting in Nairobi, Kenya.


Scientists say massive palm oil plantation will "cut the heart out" of Cameroon's rainforest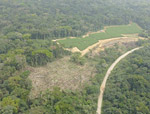 (03/15/2012) Eleven top scientists have slammed a proposed palm oil plantation in a Cameroonian rainforest surrounded by five protected areas. In an open letter, the researchers allege that Herakles Farm, which proposes the 70,000 hectare plantation in southwest Cameroon, has misled the government about the state of the forest to be cleared and has violated rules set by the Roundtable on Sustainable Palm Oil (RSPO), of which it's a member. The scientists, many of whom are considered leaders in their field, argue that the plantation will destroy rich forests, imperil endangered species, and sow conflict with local people.


Without data, fate of great apes unknown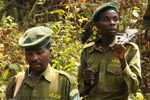 (03/12/2012) Our closest nonhuman relatives, the great apes, are in mortal danger. Every one of the six great ape species is endangered, and without more effective conservation measures, they may be extinct in the wild within a human generation. The four African great ape species (bonobos, chimpanzees and two species of gorilla) inhabit a broad swath of land across the middle of Africa, and two species of orangutans live in rainforests on the islands of Borneo and Sumatra in Southeast Asia.


Recognizing value of nature could boost income for the world's poor

(01/20/2012) The rural poor would substantially boost their income if the ecological services of the ecosystems they steward were valued and compensated by the rest of the world, claims a new study published in the journal Bioscience.


New book series hopes to inspire research in world's 'hottest biodiversity hotspot'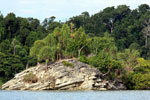 (01/17/2012) Entomologist Dmitry Telnov hopes his new pet project will inspire and disseminate research about one of the world's last unexplored biogeographical regions: Wallacea and New Guinea. Incredibly rich in biodiversity and still full of unknown species, the region, also known as the Indo-Australian transition, spans many of the tropical islands of the Pacific, including Indonesia's Sulawesi, Komodo and Flores, as well as East Timor—the historically famous "spice islands" of the Moluccan Archipelago—the Solomon Islands, and, of course, New Guinea. Telnov has begun a new book series, entitled Biodiversity, Biogeography and Nature Conservation in Wallacea and New Guinea, that aims to compile and highlight new research in the region, focusing both on biology and conservation. The first volume, currently available, also includes the description of 150 new species.


How lemurs fight climate change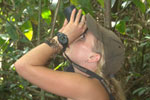 (01/09/2012) Kara Moses may have never become a biologist if not for a coin toss. The coin, which came up heads and decided Moses' direction in college, has led her on a sinuous path from studying lemurs in captivity to environmental writing, and back to lemurs, only this time tracking them in their natural habitat. Her recent research on ruffed lemurs is attracting attention for documenting the seed dispersal capabilities of Critically Endangered ruffed lemurs as well as theorizing connections between Madagascar's lemurs and the carbon storage capacity of its forests. Focusing on the black-and-white ruffed lemur's (Varecia variegata) ecological role as a seed disperser—animals that play a major role in spreading a plant's seeds far-and-wide—Moses suggests that not only do the lemurs disperse key tree species, but they could be instrumental in dispersing big species that store large amounts of carbon.


Eco-toilets help save hippos and birds in Kenya


(01/04/2012) It may appear unintuitive that special toilets could benefit hippos and other wetland species, but the Center for Rural Empowerment and the Environment (CREE) has proven the unique benefits of new toilets in the Dunga Wetlands on Lake Victoria's Kenyan side. By building ecologically-sanitary (eco-san) toilets, CREE has managed to alleviate some of the conflict that has cropped up between hippos and humans for space.


Cultural shifts in Madagascar drive lemur-killing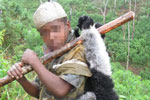 (12/15/2011) Conservationists have often found that some cultural norms, religious beliefs, and taboos play a role in holding back traditional peoples from overusing their environment. Examples of such beliefs include days wherein one cannot hunt or fish, or certain species or regions that are off limits to exploitation. But the influence of the modern world can rapidly extinguish such beliefs, sometimes for the better, in other cases not. In many parts of Madagascar, lemurs are off the menu. These primates, found only in Madagascar, play a big role in Malagasy 'fady' or taboo-related folk stories: lemurs are protectors and, in some cases, even relatives. However, according to a new paper in PLoS ONE an influx of migrants, widespread poverty, lack domestic meat, and poor law enforcement has caused a sudden rise in eating lemurs, many of which are already near-extinction due to habitat loss.


11 challenges facing 7 billion super-consumers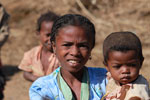 (10/31/2011) Perhaps the most disconcerting thing about Halloween this year is not the ghouls and goblins taking to the streets, but a baby born somewhere in the world. It's not the baby's or the parent's fault, of course, but this child will become a part of an artificial, but still important, milestone: according to the UN, the Earth's seventh billionth person will be born today. That's seven billion people who require, in the very least, freshwater, food, shelter, medicine, and education. In some parts of the world, they will also have a car, an iPod, a suburban house and yard, pets, computers, a lawn-mower, a microwave, and perhaps a swimming pool. Though rarely addressed directly in policy (and more often than not avoided in polite conversations), the issue of overpopulation is central to environmentally sustainability and human welfare.


Fertilizer trees boost yields in Africa

(10/16/2011) Fertilizer trees—which fix nitrogen in the soil—have improved crops yields in five African countries, according to a new study in the International Journal of Agricultural Sustainability. In some cases yields have doubled with the simple addition of nitrogen-soaking trees. The research found that fertilizer trees could play a role in alleviating hunger on the continent while improving environmental conditions.


Palm oil, poverty, and conservation collide in Cameroon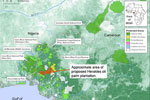 (09/13/2011) Industrial palm oil production is coming to Africa, its ancestral home. And like other places where expansion has occurred rapidly, the crop is spurring hope for economic development while generating controversy over its potential impacts. The world's most productive oil seed has been a boon to southeast Asian economies, but the looming arrival of industrial plantations in Africa is raising fears that some of the same detriments that have plagued leading producers Malaysia and Indonesia—deforestation, greenhouse gas emissions, biodiversity loss, conflicts with local people, social displacement, and poor working conditions—could befall one of the world's most destitute regions. While there is no question that oil palm is a highly lucrative crop that can contribute to economic development, there is also little doubt that conversion of native forests for plantations exacts a heavy toll on the environment. The apparent conflict seems to pit agroindustrial goliaths against greens, with communities falling somewhere in between. But Herakles, a New York-based investment firm planning to construct a 60,000-hectare plantation in the Central African country of Cameroon, says its approach will bridge this gap between economic development and the environment. Social and environmental campaigners are skeptical.


Green Jobs? New program to compensate poor for environmental protection

(09/12/2011) Brazilian President Dilma Rousseff has introduced a new program, Bolsa Verde (Green Allowance), to compensate the poor for environmental protection, reports Globo News. Eighteen thousand families living in extreme poverty in the Brazilian Amazon are expected to benefit in the first stage of the program.


Innovative program saves wildlife, protects forests, and fights poverty in Africa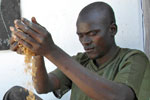 (08/23/2011) Luangwa Valley in Zambia is home to stunning scenes of Africa wildlife: elephants, antelopes, zebra, buffalo, leopards, hyena, and lions all thrive in Luangwa's protected areas, while the Luangwa River is known for multitude of snapping crocodiles and its superabundant herds of hippos. In fact, the area's hippos were filmed for the BBC's program Life, including a dramatic battle between two males (see below). Yet as in many such places in Africa, abundant plains and forest wildlife bump up against the needs of impoverished local people. The resulting conflict usually ends in large-scale wildlife declines; the same trend was documented in the Luangwa Valley until a unique initiative began to make a difference not only in the life of animals, but of people as well.


Saving (and studying) one of Nigeria's last montane forests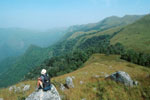 (07/26/2011) Between 2000 and 2010, Nigeria lost nearly a third (31 percent) of its forest cover, while its primary forests suffered even worse: in just five years (2000 to 2005) over half of the nation's primary forests were destroyed, the highest rate in the world during that time. Yet, Nigeria's dwindling forests have never received the same attention as many other country's, such as Indonesia, Brazil, Malaysia, or Peru, even though in many ways Nigeria struggles with even deeper problems than other developing nations. Despite vast oil business, the nation is plagued by poverty and destitution, a prime example of what economists call the 'resource curse'. Environmentally, it has been named one of the worst in the world. Yet, not all forest news out of Nigeria is bleak: the success of the Nigerian Montane Forest Project in one of the country's remaining forests is one such beacon of hope, and one example of how the country could move forward.


Viable population of snow leopards still roam Afghanistan (pictures)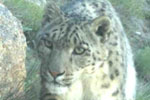 (07/13/2011) Decades of war and poverty has not exterminated snow leopards (Panthera uncia) in Afghanistan according to a new paper in the International Journal of Environmental Studies, written by researchers with the Wildlife Conservation Society (WCS). Instead the researchers report a healthy population of the world's most elusive big cat in Afghanistan's remote and peaceful Wakhan Corridor region. Monitored by camera trap in the region, WCS researchers were able to identify 30 snow leopards in 16 different locations.


South Sudan's choice: resource curse or wild wonder?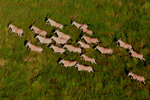 (07/11/2011) After the people of South Sudan have voted overwhelmingly for independence, the work of building a nation begins. Set to become the world's newest country on July 9th of this year, one of many tasks facing the nation's nascent leaders is the conservation of its stunning wildlife. In 2007, following two decades of brutal civil war, the Wildlife Conservation Society (WCS) surveyed South Sudan. What they found surprised everyone: 1.3 million white-eared kob, tiang (or topi) antelope and Mongalla gazelle still roamed the plains, making up the world's second largest migration after the Serengeti. The civil war had not, as expected, largely diminished the Sudan's great wildernesses, which are also inhabited by buffalo, giraffe, lion, bongo, chimpanzee, and some 8,000 elephants. However, with new nationhood comes tough decisions and new pressures. Multi-national companies seeking to exploit the nation's vast natural resources are expected to arrive in South Sudan, tempting them with promises of development and economic growth, promises that have proven uneven at best across Africa.


Richard Leakey: 'selfish' critics choose wrong fight in Serengeti road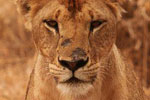 (07/02/2011) The controversial Serengeti road is going ahead, but with conditions. According to the Tanzanian Minister for Natural Resources and Tourism, Ezekiel Maige, the road will not be paved and it will be run by the Tanzanian park authority who will have the power to monitor traffic to 'ensure no harm comes to the wildlife population'. Critics argue that even an unpaved road would eventually cripple the largest land migration in the world. However, famed Kenyan conservationist, ex-politician, and anthropologist, Richard Leakey, told mongabay.com that critics of the road are focusing on the wrong fight while failing to respect Tanzania's right to develop. Leakey says that instead of attempting to stop the road from being built, which he believes is inevitable, critics should instead focus on funding a truly wildlife-friendly road.


How do we save Africa's forests?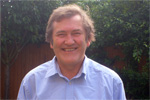 (06/19/2011) Africa's forests are fast diminishing to the detriment of climate, biodiversity, and millions of people of dependent on forest resources for their well-being. But is the full conservation of Africa's forests necessary to mitigate global climate change and ensure environmental stability in Africa? A new report by The Forest Philanthropy Action Network (FPAN), a non-profit that provides research-based advice on funding forest conservation, argues that only the full conservation of African forests will successfully protect carbon stocks in Africa.


Poverty doesn't drive deforestation, argues new survey

(06/16/2011) Income from forests and other ecosystem generates a significant proportion of household income in developing countries, finds a six-year survey of 8,000 families from 60 sites in 24 countries.


Could palm oil help save the Amazon?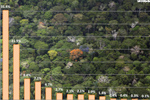 (06/14/2011) For years now, environmentalists have become accustomed to associating palm oil with large-scale destruction of rainforests across Malaysia and Indonesia. Campaigners have linked palm oil-containing products like Girl Scout cookies and soap products to smoldering peatlands and dead orangutans. Now with Brazil announcing plans to dramatically scale-up palm oil production in the Amazon, could the same fate befall Earth's largest rainforest? With this potential there is a frenzy of activity in the Brazilian palm oil sector. Yet there is a conspicuous lack of hand wringing by environmentalists in the Amazon. The reason: done right, oil palm could emerge as a key component in the effort to save the Amazon rainforest. Responsible production there could even force changes in other parts of the world.


Environment versus economy: local communities find economic benefits from living next to conservation areas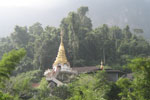 (06/12/2011) While few would question that conserving a certain percentage of land or water is good for society overall, it has long been believed that protected areas economically impoverish, rather than enrich, communities living adjacent to them. Many communities worldwide have protested against the establishment of conservation areas near them, fearing that less access and increased regulations would imperil their livelihoods. However, a surprising study overturns the common wisdom: showing that, at least in Thailand and Costa Rica, protected areas actually boost local economies and decrease poverty.


Nobel laureates: 'we are transgressing planetary boundaries that have kept civilization safe for the past 10,000 years'

(05/23/2011) Last week the 3rd Nobel Laureates Symposium on Global Sustainability concluded with participants—including 17 past Nobel Prize winners and 40 other experts—crafting and signing the Stockholm Memorandum. The document calls for emergency actions to tackle human pressures on the Earth's environment while ensuring a more equitable and just world.


Is Indonesia losing its most valuable assets?


(05/16/2011) Deep in the rainforests of Malaysian Borneo in the late 1980s, researchers made an incredible discovery: the bark of a species of peat swamp tree yielded an extract with potent anti-HIV activity. An anti-HIV drug made from the compound is now nearing clinical trials. It could be worth hundreds of millions of dollars a year and help improve the lives of millions of people. This story is significant for Indonesia because its forests house a similar species. In fact, Indonesia's forests probably contain many other potentially valuable species, although our understanding of these is poor. Given Indonesia's biological richness — Indonesia has the highest number of plant and animal species of any country on the planet — shouldn't policymakers and businesses be giving priority to protecting and understanding rainforests, peatlands, mountains, coral reefs, and mangrove ecosystems, rather than destroying them for commodities?


Program that cuts illegal logging by providing high quality health care in Borneo wins major conservation award

(05/14/2011) The co-founder of an initiative that discourages illegal logging by bringing affordable, high quality health care to impoverished communities in Indonesian Borneo has been recognized with a prestigious conservation award.


Cambodia's wildlife pioneer: saving species and places in Southeast Asia's last forest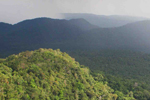 (05/11/2011) Suwanna Gauntlett has dedicated her life to protecting rainforests and wildlife in some of the world's most hostile and rugged environments and has set the trend of a new generation of direct action conservationists. She has designed, implemented, and supported bold, front-line conservation programs to save endangered wildlife populations from the brink of extinction, including saving the Amur Tiger (also known as the Siberian Tiger) from extinction in the 1990s in the Russian Far East, when only about 80 individuals remained and reversing the drastic decline of Olive Ridley sea turtles along the coast of Orissa, India in the 1990s, when annual nestings had declined from 600,000 to a mere 8,130. When she first arrived in Cambodia in the late 1990s, its forests were silent. 'You couldn't hear any birds, you couldn't hear any wildlife and you could hardly see any signs of wildlife because of the destruction,' Gauntlett said. Wildlife was being sold everywhere, in restaurants, on the street, and even her local beauty parlor had a bear.


Distressed Place and Faded Grace in North Sulawesi


(05/10/2011) The Nantu Wildlife Reserve is located in northern Sulawesi's Minehasa Peninsula, in Gorontalo Province. Sulawesi is among the largest of Indonesia's some seventeen thousand islands. Its shape is bizarre: a sinuous sprawling monkey, with lavish tail, poised to leap the straits of Makassar. Sulawesi lies to the north of Bali and Lombok and to the east of Borneo. Alfred Russell Wallace, the nineteenth century English explorer and natural scientist of broad expertise, spent a lot of time in Sulawesi's northern peninsula, casting his curiosity and observation with such singular acuity that his mind apprehended "Darwin's theory of evolution" independently from and possibly before Darwin. His work described the zone of transition between the Asian and Australian zoographic regions and was so accurate and thorough in its logic that today, some one-hundred and fifty years later, the zone is named Wallacea.


Conservation organizations ask Tanzania to reconsider UNESCO status for Eastern Arc Mountains

(05/02/2011) Tanzanian President Jakaya Kikwete has recently stated he would withdraw the application to list two Eastern Arc Mountains as UNESCO World Heritage sites: Udzungwa and Uluguru Mountains. However, ten NGOS, both local and international, have asked the president to reconsider, according to The Citizen.


Archbishop Desmond Tutu: 'quest for profit subverts our present and our future'

(05/01/2011) As the honorary speaker at an event celebrating fifty years of the conservation organization World Wide Fund for Nature (WWF), Archbishop Desmond Tutu stated that overconsumption and obsession with economic growth were imperiling the global environment and leaving the poor behind.


New eco-tour to help save bizarre antelope in 'forgotten' region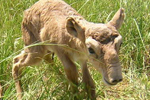 (05/01/2011) Imagine visiting a region that is largely void of tourists, yet has world-class bird watching, a unique Buddhist population, and one of the world's most bizarre-looking and imperilled mammals: the saiga. A new tour to Southern Russia hopes to aid a Critically Endangered species while giving tourists an inside look at a region "largely forgotten by the rest of the world," says Anthony Dancer. Few species have fallen so far and so fast in the past 15 years as Central Asia's antelope, the saiga. Its precipitous decline is reminiscent of the bison or the passenger pigeon in 19th Century America, but conservationists hopes it avoids the fate of the latter.


Rise in wildlife tourism in India comes with challenges

(04/27/2011) A line of tourist jeeps clogs the road in a dry forest, as all eyes—and cameras—are on a big cat ambling along the road ahead; when the striped predator turns for a moment to face the tourists, voices hush and cameras flash: this is a scene that over the past decade has becoming increasingly common in India. A new study in Conservation Letters surveyed ten national parks in India and found that attendance had increased on average 14.9% from 2002-2006, but while rising nature tourism in India comes with education and awareness opportunities, it also brings problems.



Page 1 | Page 2 | Page 3 | Page 4 | Page 5