News articles on pollution

---
Mongabay.com news articles on pollution in blog format. Updated regularly.





Top 10 Environmental Stories of 2013


(12/10/2013) 1. Carbon concentrations hit 400ppm while the IPCC sets global carbon budget: For the first time since our appearance on Earth, carbon concentrations in the atmosphere hit 400 parts per million. The last time concentrations were this high for a sustained period was 4-5 million years ago when temperatures were 10 degrees Celsius higher. Meanwhile, in the slow-moving effort to curb carbon emissions, the Intergovernmental Panel on Climate Change (IPCC) crafted a global carbon budget showing that most of the world's fossil fuel reserves must be left untouched if we are to avoid catastrophic climate change.


Humans are not apex predators, but meat-eating on the rise worldwide


(12/05/2013) A new paper in Proceedings of the National Academy of Sciences has measured the "trophic level" of human beings for the first time. Falling between 1 and 5.5, trophic levels refer to where species fit on the food chain. Apex predators like tigers and sharks are given a 5.5 on trophic scale since they survive almost entirely on consuming meat, while plants and phytoplankton, which make their own food, are at the bottom of the scale. Humans, according to the new paper, currently fall in the middle: 2.21. However, rising meat-eating in countries like China, India, and Brazil is pushing our trophic level higher with massive environmental impacts.


Gulf of Mexico deep sea may need decades to recover from oil spill


(11/20/2013) The catastrophic explosion that spewed some five million barrels of oil deep into the Gulf of Mexico in April 2010 will take a heavy toll in the ocean's lowest layers for years to come. That's the stark conclusion of seafloor research conducted six months after the Deepwater Horizon oil spill. The study, published on August 7 in PLoS ONE, examined life in the Gulf's deepest waters near the blowout, about 1.6 kilometers below the surface. Here, the researchers found that the damages will take decades to reverse.


The quicksilver demon: rogue gold-mining is the world's largest source of mercury pollution


(11/20/2013) In 1956, in the quiet seaside town of Minamata on the southwestern coast of Japan's Kyushu Island, cats began to behave very strangely. They convulsed, displayed excessive salivation, and gradually lost the ability to walk. Then, dead birds began to fall out of the sky. Shellfish opened and decomposed. Fish also displayed abnormal behaviors, eventually floating up to the surface of the Shiranui Sea. Many of the ailing cats wandered into the sea and drowned. Soon, there were no more cats alive in the area.


Fracking: the good, the bad and the ugly


(11/18/2013) The last few years have ushered in a new national and global awareness of fracking, the 150-year-old technology for extracting natural gas and oil from rock. Fracking, short for hydraulic fracturing, uses ultra-high-pressure slurries to create hairline fractures throughout solid rock. Oil, and more frequently gas, comes rushing out while sand from the mixture holds the fractures open in this nearly alchemical process. As many readers are aware, there are two very divisive schools of thought on fracking. One side touts it as the future of energy. The other derides fracking as inherently toxic and demands its immediate and permanent cessation. Like so many aspects of life, the truth lies somewhere in between.


Bangladesh plans massive coal plant in world's biggest mangrove forest


(11/11/2013) On October 22nd Bangladeshi and Indian officials were supposed to hold a ceremony laying the foundation stone for the Rampal power plant, a massive new coal-fired plant that will sit on the edge of the Sundarbans, the world's largest mangrove forest. However, the governments suddenly cancelled the ceremony, instead announcing that the project had already been inaugurated in early October by the countries' heads of state via a less-ornate Skype call. While the governments say the change was made because of busy schedules, activists contend the sudden scuttling of the ceremony was more likely due to rising pressure against the coal plant, including a five-day march in September that attracted thousands.


Gold mining in the Amazon rainforest surges 400%


(10/28/2013) The extent of gold mining in the Peruvian Amazon has surged 400 percent since 1999 due to rocketing gold prices, wreaking havoc on forests and devastating local rivers, finds a new study published in the Proceedings of the National Academy of Sciences (PNAS). The assessment, led by Greg Asner of the Carnegie Institution for Science, is based on a combination of satellite imagery, on-the-ground field surveys, and an advanced airplane-based sensor that can accurately measure the rainforest canopy and sub-canopy vegetation at a resolution of 1.1 meters (42 inches).


Shanghai to ban coal by 2017

(10/28/2013) China's largest city and one of the world's biggest, Shanghai, is set to ban coal burning in just four years, according to a new Clean Air Action Plan. The city-wide ban on coal burning is one effort among many to get Shanghai's infamous smog under control as well as another sign that China has begun to take its pollution problems more seriously.


The 'dead' ocean: eyewitness says overfishing has emptied the Pacific


(10/22/2013) An Australian sailor has described parts of the Pacific Ocean as "dead" because of severe overfishing, with his vessel having to repeatedly swerve debris for thousands of kilometers on a journey from Australia to Japan. Ivan MacFadyen told of his horror at the severe lack of marine life and copious amounts of rubbish witnessed on a yacht race between Melbourne and Osaka. He recently returned from the trip, which he previously completed 10 years ago.


WHO: air pollution causes cancer

(10/17/2013) Outdoor air pollution has been officially classified as carcinogenic by the cancer arm of the World Health Organization. The International Agency for Research on Cancer (IARC) said air pollution from traffic and industrial fumes was a definite cause of lung cancer and also linked to bladder cancer. The strong verdict from IARC, a cautious body that pronounces only when the evidence is strong, will put pressure on governments to take action.


Scientists uncover high radioactivity near fracking site in Pennsylvania

(10/07/2013) Scientists have for the first time found dangerous levels of radioactivity and salinity at a shale gas waste disposal site that could contaminate drinking water. If the UK follows in the steps of the US "shale gas revolution", it should impose regulations to stop such radioactive buildup, they said.


Coal railway could cause 'ecological disaster' in Indonesian Borneo, warn environmentalists

(09/30/2013) Activists have urged the Indonesian government to cancel or reassess plans to build a 148-kilometer coal railway in Indonesian Borneo, claiming the project will be an 'ecological disaster' that will destroy watersheds and lead to increased coal exploitation in the region, threatening ecosystems and undermining local government commitments to reduce greenhouse gas emissions.


Forgotten species: the nearly extinct primate that can be shot on sight


(09/27/2013) The attention paid to charismatic popular primates—such as gorillas, chimps, orangutans, lion tamarins, and even some lemurs—could make one suppose that conservationists have the protection of our closest relatives well in hand; the astounding fact that no primate species is known to have gone extinct in the last hundred years (despite large-scale destruction of their habitats) seems to confirm this statement. However, looking more closely at the data, one finds that not only are many of the world's primates slipping toward extinction, but a number of them have received little conservation attention. According to the IUCN Red List, a staggering 48 percent of the world's primates are threatened with extinction: that's a worse percentage than amphibians which have been ravaged by a global epidemic. And although a handful of the world's 600-plus primates have garnered conservation adoration, many remain obscure.


Video of Amazon gold mining devastation goes viral in Peru


(09/26/2013) Video of illegal gold mining operations that have turned a portion of the Amazon rainforest into a moonscape went viral on Youtube after a popular radio and TV journalist in Peru highlighted the story. Last week Peruvian journalist and politician Guido Lombardi directed his followers to video shot from a wingcam aboard the Carnegie Airborne Observatory (CAO), an airplane used by researchers to conduct advanced monitoring and analysis of Peru's forests. The video quickly received more than 60,000 views on Youtube.


Global society must leave fossil fuels in the ground, unburnt, says top official

(09/26/2013) World governments must get used to the idea of leaving fossil fuel reserves in the ground unexploited and unburned, one of the world's most senior diplomats has said, ahead of a landmark report on climate science to be unveiled this Friday by the Intergovernmental Panel on Climate Change (IPCC). The former Irish president and UN high commissioner for human rights, Mary Robinson, is to spearhead a new international push aimed at breaking the climate talks deadlock and silencing skeptics, with a group of senior diplomats and politicians from around the world.


Climate change policy is just good economics

(09/25/2013) For the majority of the new century, Americans have largely stopped caring about the environment. In that time, America has suffered 9/11, two of the nation's four longest wars, the deepest depression in 80 years, increased inequality, and incompetent or fractured leadership. There's been a lot on the public mind.


Zombie coal: Borneo resurrects controversial coal plant

(09/18/2013) The Malaysian government is taking another look at building a hugely controversial coal-fired plant in the Bornean state of Sabah, a proposal that was thrown out in 2011 due to a large-scale grassroots movement. The 300 megawatt coal plant would have been built in Lahad Datu on the edge of a wildlife reserve and the state's renowned coral reefs. Reportedly, the government is now considering building the same plant only further south in Tawau, which also lies on the coast.


Mesoamerican Reef needs more local support, says report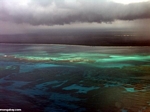 (09/13/2013) From massive hotel development through the agriculture industry, humans are destroying the second largest barrier reef in the world: the Mesoamerican Reef. Although global climate change and its effects on reefs via warming and acidification of coastal waters have made recent headlines, local human activities may destroy certain ecosystems before climate change has a chance to do it. The harmful effects of mining, agriculture, commercial development, and fishing in coastal regions have already damaged more than two-thirds of reefs across the Caribbean, in addition to worsening the negative effects of climate change.


Organization proposes climate change warning labels at the gas pump


(09/05/2013) Rob Shirkey is the founder of the Toronto-based, not-for-profit organization Our Horizon. Inspired by his grandfather's last words to him, "Do what you love," Shirkey quit his job and founded the organization. Our Horizon is founded on the basis that we are all responsible for global climate change through our daily collective choices. It endeavors to influence those choices, specifically with the goal of convincing municipalities to require climate change warning labels on gasoline pumps.


China punishes top oil companies for failing to clean up their acts

(09/03/2013) China's top two oil companies have been penalized for missing pollution targets, reports China Central Television (CCTV). The Ministry of Environmental Protection has suspended all refinery projects for China National Petroleum Corporation (CPNC) and the China Petrochemical Corporation (Sinopec) until they meet their pollution targets. The move is a part of a wider crackdown on pollution across China, which has suffered from record air pollution.


Bad feedback: ocean acidification to worsen global warming

(08/28/2013) As if ocean acidification and climate change weren't troubling enough (both of which are caused by still-rising carbon emissions), new research published in Nature finds that ocean acidification will eventually exacerbate global warming, further raising the Earth's temperature.


Pesticide problems in the Amazon


(08/21/2013) As the world's population increases and agricultural frontiers expand into native tropical habitats, researchers are working furiously to understand the impacts on tropical forests and global biodiversity. But one obvious impact has been little studied in these agricultural frontiers: pesticides. However a new study in the journal Philosophical Transactions of The Royal Society B seeks to shine a light on the problem.


China pledges $275 billion over 5 years to cut record air pollution

(08/19/2013) Last week China announced it was going to spend over a quarter of a trillion dollars ($275 billion) to fight rampant and life-threatening pollution in its urban centers over the next five years. Recent decades of unparalleled economic growth has taken a drastic environmental toll in China, including record air pollution levels in Beijing. The announcement follows other news, including that the Chinese government has recently scrapped a massive 2,000 megawatt coal plant project near the cities of Hong Kong and Shenzhen.


Foodies eat lab-grown burger that could change the world

(08/06/2013) Yesterday at a press event in London, two food writers took a bite into the world's most unusual hamburger. Grown meticulously from cow stem cells, the hamburger patty represents the dream (or pipedream) of many animal rights activists and environmentalists. The burger was developed by Physiologist Mark Post of Maastricht University and funded by Google co-founder Sergey Brin in an effort to create real meat without the corresponding environmental toll.


Apple investigating if tin for smart phones involved child labor

(07/17/2013) Apple is investigating whether tin mined from Bangka Island in Indonesia, where child labor and environmental damage from the mining has been reported, is used in its iPhones and other products.


Activists, indigenous people plan healing walk in 'sick' tar sands landscape

(07/01/2013) Hundreds of activists including Bill McKibben and Naomi Klein are going into the heart of Canada's tar sands this week – not to protest the destruction of the local environment, but to pray for the 'healing' of land and the people. Native elders from all over North America will lead people past lakes of tailings wastewater and massive infrastructure of the tar sands industry along the Athabasca River in Fort McMurray, Alberta.


Colombian mining dispute highlights legislative disarray

(06/27/2013) Colombian authorities have ruled that local environmental officials acted correctly in ordering South African mining giant AngloGold Ashanti to halt their work, following demands from the multinational corporation for their disciplining. Cortolima, the environmental authority of the department of Tolima in central Colombia, stopped AngloGold from conducting unsanctioned exploration activities in the Tolima municipality of Piedras in March.


After long wait, Obama lays out fight against climate change


(06/25/2013) Five years after being elected president and six months after winning a second term, President Obama today gave his first speech devoted solely to climate change and announced several executive actions to begin weaning the United States (historically the largest emitter of greenhouse gases) off fossil fuels. At Georgetown University today, Obama stated that his administration would expand renewable energy projects on federal lands, raise energy efficiency standards on appliances, and, most importantly, limit carbon pollution from both existing and new power plants, which represent about 40 percent of the U.S.'s emissions. Obama also noted that the U.S. would spearhead global efforts to combat climate change which is pushing sea levels higher, melting glaciers and sea ice, exacerbating fires, imperiling species, and worsening extreme weather worldwide.


Pesticides decimating dragonflies and other aquatic insects


(06/18/2013) While recent research (and media attention) has focused on the alleged negative impacts of pesticides on bees, the problem may be far broader according to a new study in the Proceedings of the US Academy of Sciences (PNAS). Looking at over 50 streams in Germany, France, and Australia, scientists in Europe and Australia found that pesticide contamination was capable of undercutting invertebrate biodiversity by nearly half.


EU labels another pesticide as bad for bees

(06/18/2013) A widely used insect nerve agent has been labelled a "high acute risk" to honeybees by the European Food Safety Authority (EFSA). A similar assessment by the EFSA on three other insecticides preceded the suspension of their use in the European Union.


Burning coal responsible for over 20,000 deaths a year in Europe


(06/13/2013) Air pollution from Europe's 300 largest coal power stations causes 22,300 premature deaths a year and costs companies and governments billions of pounds in disease treatment and lost working days, says a major study of the health impacts of burning coal to generate electricity. The research, from Stuttgart University's Institute for energy economics and commissioned by Greenpeace International, suggests that a further 2,700 people can be expected to die prematurely each year if a new generation of 50 planned coal plants are built in Europe. "The coal-fired power plants in Europe cause a considerable amount of health impacts," the researchers concluded.


11,000 barrels of oil spill into the Coca River in the Amazon

(06/12/2013) On May 31st, a landslide ruptured an oil pipeline in Ecuadorean Amazon, sending around 11,000 barrels of oil ( 420,000 gallons) into the Coca River. The oil pollution has since moved into the larger Napo River, which borders Yasuni National Park, and is currently heading downstream into Peru and Brazil. The spill has occurred in a region that is notorious for heavy oil production and decades of contamination, in addition to resistance and lawsuits by indigenous groups.


Conserving the long-neglected freshwater fish of Borneo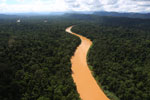 (06/11/2013) Borneo is a vast tropical island known for orangutans, rhinos, elephants, sun bears, proboscis monkeys, hornbills, and ubiquitous leeches. Conservationists have championed all of these species (aside from the leeches) in one way or another, but like many tropical regions Borneo's freshwater species have long been neglected, despite their rich biodiversity and importance to local people. But a new organization, the Kinabatangan River Spirit Initiative, is working to change that.


Canadian province cancels tar sands pipeline due to environmental impact

(06/04/2013) Efforts to expand production from the Alberta tar sands suffered a significant setback on Friday when the provincial government of British Columbia rejected a pipeline project because of environmental shortcomings. In a strongly worded statement, the government of the province said it was not satisfied with the pipeline company's oil spill response plans.


Mining in Indonesia taking a heavy social, environmental toll


(06/03/2013) In a patch of rainforest in northern Sumatra, a 28-year-old in jeans and tall rubber boots snubs out his cigarette and pulls a headlamp over his short black hair. Standing under a tarp, he flicks the light on and leans over the entrance of a narrow shaft lined with wooden planks that he and other miners cut from trees that once stood here. He gives a sharp tug on a rope that dangles 100 meters, plateauing in sections, and slides down. For hours, the man, Sarial, will use a pick to scrape away and bag rocks that are hauled to the surface by another miner, using a wooden wheel.


Local economy ruined by pesticide pollution in the Caribbean


(05/29/2013) On 15 April more than 100 fishermen demonstrated in the streets of Fort de France, the main town on Martinique, in the French West Indies. In January they barricaded the port until the government in Paris allocated €2m ($2.6m) in aid, which they are still waiting for. The contamination caused by chlordecone, a persistent organochlorine pesticide, means their spiny lobsters are no longer fit for human consumption. The people of neighboring Guadeloupe are increasingly angry for the same reason. After polluting the soil, the chemical is wreaking havoc out at sea, an environmental disaster that now threatens the whole economy.


Scientists discover high mercury levels in Amazon residents, gold-mining to blame


(05/28/2013) The Madre de Dios region in Peru is recognized for its lush Amazon rainforests, meandering rivers and rich wildlife. But the region is also known for its artisanal gold mining, which employs the use of a harmful neurotoxin. Mercury is burned to extract the pure gold from metal and ore producing dangerous air-borne vapors that ultimately settle in nearby rivers. 'Mercury in all forms is a potent neurotoxin affecting the brain, central nervous system and major organs,'Luis Fernandez, an ecologist and research associate at the Carnegie Institution's Department of Global Ecology, told mongabay.com. 'At extremely high exposure levels, mercury has been documented to cause paralysis, insanity, coma and death.'


U.S. company's open pit gold mine in UNESCO reserve in Mexico raises concerns


(05/28/2013) Sierra la Laguna is a unique ecosystem reserve spanning more than 100,000 hectares in the southern tip of the California peninsula. It is one of the best-preserved natural areas in Mexico and home to about 100 traditional farmer families as well as multiple endemic animal and plant species. But there is one more thing that makes the region unique: approximately 2 million ounces of gold reserves underground worth $2.8 billion at current gold prices.


Water crisis widening: 4.5 billion people live near 'impaired water sources'

(05/28/2013) The majority of the 9 billion people on Earth will live with severe pressure on fresh water within the space of two generations as climate change, pollution and over-use of resources take their toll, 500 scientists have warned.


Over 500 scientists warn we 'are causing alarming levels of harm to our planet'

(05/27/2013) A new consensus statement by 520 scientists from around the world warns that global environmental harm is putting at risk the happiness and well-being of this and future generations.


China to begin cutting carbon emissions one city at a time

(05/23/2013) China has unveiled details of its first pilot carbon-trading program, which will begin next month in the southern city of Shenzhen. The trading scheme will cover 638 companies responsible for 38% of the city's total emissions, the Shenzhen branch of the powerful National Development and Reform Commission (NDRC) announced on Wednesday. The scheme will eventually expand to include transportation, manufacturing and construction companies.


Uranium mine at edge of Grand Canyon National Park approved


(05/08/2013) Uranium mining on the doorstep of the Grand Canyon national park is set to go ahead in 2015 despite a ban imposed last year by Barack Obama. Energy Fuels Resources has been given federal approval to reopen its old Canyon Mine, located six miles south of the canyon's popular South Rim entrance, that attracts nearly 5 million visitors a year.


Debate heats up over California's plan to reduce emissions via rainforest protection


(05/07/2013) As the public comment period for California's cap-and-trade program draws to a close, an alliance of environmental activists have stepped up a heated campaign to keep carbon credits generated by forest conservation initiatives in tropical countries out of the scheme. These groups say that offsets generated under the so-called Reducing Emissions from Deforestation and Degradation (REDD+) mechanism, will undermine efforts to cut emissions as home, while potentially leading to abuses abroad. However supporters of forest conservation-based credits say the program may offer the best hope for saving the world's beleaguered rainforests, which continue to fall at a rate of more than 8 million hectares per year.


Health effects of toxic waste sites in developing countries could rival malaria, air pollution, new study shows


(05/07/2013) Exposure to dangerous chemicals from toxic waste sites may be creating a public health crisis in developing countries comparable to that caused by malaria or even air pollution, a new study suggests, highlighting the urgent need to clean up toxic waste. In a study published on Saturday in Environmental Health Perspectives, researchers calculated the number of 'healthy years of life lost' due to ill-health, disability or early death in individuals at risk of exposure to chemicals at 373 toxic waste sites in India, the Philippines and Indonesia.


Munching on marine plastic kills sperm whale


(05/07/2013) What do children's toys, balloons, mattresses and plastic bags have in common? They can, along with more non-biodegradable pollutants, be found in the belly of a sperm whale, the topic of a new study in the Marine Pollution Bulletin. The same whale that swallowed Jonah from the Bible, Geppetto from Collodi's Pinocchio, and the crew of the Pequod from Melville's Moby-Dick is now swallowing trash from the Spanish-Mediterranean coast, and in the Strait of Gibraltar.


The world's largest 'waste dump' is found in the Pacific Ocean

(05/06/2013) If you were to travel from the United States of America to Japan, you would most likely encounter what could be described as the world's largest waste dump: a 100,000 tonne expanse of debris floating around a large region of the Pacific Ocean. The total area of this phenomenon has been said to equal the size of continental U.S., but the truth about its true size remains unknown.


Widely used insecticide contaminating water supplies, triggering wildlife die-off in Europe

(05/03/2013) The world's most widely used insecticide is devastating dragonflies, snails and other water-based species, a groundbreaking Dutch study has revealed.


Is it possible to reduce the impact of oil drilling in the Amazon rainforest?


(05/02/2013) Oil extraction in the Amazon rainforest has been linked to severe environmental degradation — including deforestation and pollution — which in some areas has spurred violent social conflict. Yet a vast extent of the Colombian, Peruvian, Ecuadorian, Bolivian, and Brazilian Amazon is currently under concession for oil and gas exploration and production. It seems clear that much of this hydrocarbon development is going to proceed whether environmentalists and human rights groups like it or not.


Citizen group finds 30 toxic chemicals in air following tar sands oil spill in Arkansas


(04/30/2013) Independent air samples by locals have yielded "a soup of toxic chemicals" in Mayflower, Arkansas where an Exxon Mobil pipeline burst on March 29th spilling some 5,000 barrels of tar sands oil, known as bitumen. Chemicals detected included several linked to cancer, reproductive problems, and neurological impacts such as benzene and ethylbenzene. Air samples were taken by community leader and University of Central Arkansas student April Lane a day after the spill. However, the Environment Protection Agency (EPA)'s and Exxon Mobil's air samples have yielded chemical levels below harm except in the direct clean-up area, according to the Arkansas Department of Health (ADH).


Mining companies must turn to recycling as demand for metals grows

(04/30/2013) Demand for metals is likely to increase tenfold as developing economies surge ahead, putting severe stress on the natural environment, a new report from the United Nations Environment Program (Unep) has warned. The organization has suggested a novel response: bring in the mining companies—often seen as the environmental villains—to sort out the recycling.



Page 1 | Page 2 | Page 3 | Page 4 | Page 5 | Page 6 | Page 7 | Page 8 | Page 9 | Page 10 | Page 11 | Page 12 | Page 13