News articles on palm oil

---
Mongabay.com news articles on palm oil in blog format. Updated regularly.





Indonesia's national airline to start using palm oil biofuel

(08/28/2014) Indonesia's national airline, Garuda Indonesia, says it will start mixing palm oil-based biofuel with its jet fuel as part of an initiative to "reduce" carbon emissions, reports The Jakarta Post.


Meeting an Illegal Logger


(08/27/2014) 'I make six times the amount of money logging as I would working my small plot of land or even working legally in a pulp and paper or palm oil plantation.' An illegal logger explains the economic conditions in South Sumatra. Mongabay Special Reporting Fellow Robert S. Eshelman interviews an illegal logger in Indonesia on the topic of cleaning up commodity supply chains.


What lies within, we may never know: deforestation threatening Sulawesi's unique wildlife


(08/26/2014) For 10 million years the Indonesian island of Sulawesi has been disconnected from other landforms, almost inviting evolution to color outside the lines. Despite a growing population and limited space, Sulawesi has managed to provide a safe haven to hundreds of unique species as they evolved over millennia. But that haven may soon be lost to uncontrolled extraction of forest products from Sulawesi's many pristine ecosystems.


Indonesia's forests so damaged they burn whether or not there's drought


(08/21/2014) Air pollution caused by fires set for land-clearing on Sumatra has become a regularly occurrence in Southeast Asia. While these fires are often termed forest fires, the reality is much of the area that burns each year has already been deforested and today mostly consists of grass, scrub, and remnants of what was once forest. But the impacts are nonetheless very substantial, finds a new study published in the journal Scientific Reports.


ConAgra adopts greener palm oil policy

(08/14/2014) U.S. food giant ConAgra has adopted a new sourcing policy that will exclude palm oil produced at the expense of rainforests and peatlands.


Elephant poaching soars as Sumatran forests turn into plantations


(08/14/2014) There has been a spike in elephant deaths in Sumatra this year, and conversion of rainforest to plantations is one of the main causes. The number of Sumatran elephants poached in the province of Riau so far this year is staggering, with 22 reported kills in the first six months of 2014 compared to 14 for the entirety of 2013.


Indonesia cracks down on illegal burning, investigates more suspect companies


(08/14/2014) Every year, thousands of hectares of Indonesian forest are illegally burned by development companies. However, Indonesia's Minister of Environment, Balthasar Kambuaya, is optimistic that legal charges over such fires can be completed – even though he has just three months left in office.


Big palm oil companies move forward on carbon study


(08/14/2014) Seven palm oil giants have agreed to fund a study that will define what constitutes "High Carbon Stock" (HCS) forest, a move that will potentially determine the fate of ecosystems around the world as more companies commit to "zero-deforestation" policies based on the amount of carbon stored in vegetation.


Forgotten species: the exotic squirrel with a super tail


(08/13/2014) With among the world's largest tails compared to body-size, the tufted ground squirrel just might be the most exotic squirrel species on the planet. Found only on the island of Borneo, this threatened species is also surrounded by wild tales, including the tenacity to take down a deer for dinner. New research explores the squirrel's monster tail and whether other tales about it may be true.


Indonesia's children see ravaged environment in their future


(08/11/2014) A generation ago, Borneo was one of the wildest places on the planet. But decades of logging and oil palm plantations has changed the landscape of Borneo forever: in fact a recent study found that the island has lost 30 percent of its total forest cover since 1973. In the face of this large-scale environmental destruction, a new study finds that Indonesian Borneo's children have a pessimistic view of their future.


Aceh's largest peat swamp at risk from palm oil

(08/11/2014) Oil palm plantations and other developments are threatening Rawa Singkil Wildlife Preserve—Aceh's largest peat swamp, and home to the densest population of Sumatran orangutan in the Leuser Ecosystem. The lack of clear boundaries, and construction of roads bisecting the area has fostered encroachment by local and outside entrepreneurs, including some former local officials, reports Abu Hanifah Lubis, Program Manager of Yayasan Leuser Internasional (YLI).


Oil palm, mining prompts local govt in Borneo to declare water unsafe for drinking

(08/06/2014) The Environment Ministry of Sintang Regency, West Kalimantan, Indonesia declared that the water in many rivers and lakes is unsuitable for consumption due to high levels of pollution.


Tin mining, palm oil plantations wreaking havoc on small Indonesian island


(08/04/2014) Belitung, a picturesque island off the east coast of Sumatra, has experienced an uptick in tourism recently due to its unspoiled white sand beaches and turquoise waters. But next to all of the beauty, an environmental tragedy is quietly unfolding: the island's primary forests are being cut down at an alarming rate in favor of mining and palm oil plantations.


Cargill to cut off suppliers who don't provide deforestation-free palm oil


(07/30/2014) Agricultural giant Cargill, America's largest palm oil importer, will no longer buy palm oil from sources associated with deforestation, conversion of peatlands, and social conflict. The policy follows similar commitments made by other major palm oil buyers, including Unilever and Nestle, and comes after years of campaigning led by the Rainforest Action Network.


Palm oil company clears rainforest in New Guinea


(07/29/2014) An Indonesian Stock Exchange-listed company whose commissioner is a member of The Nature Conservancy-Indonesia's board has been clearing dense rainforest in New Guinea, finds a new report from Greenomics-Indonesia. The report is based on analysis of data from Global Forest Watch, NASA satellites, Indonesia's Ministry of Forestry, and company documents.


Invasion of the oil palm: western Africa's native son returns, threatening great apes


(07/28/2014) As palm oil producers increasingly look to Africa's tropical forests as suitable candidates for their next plantations, primate scientists are sounding the alarm about the destruction of ape habitat that can go hand in hand with oil palm expansion. A recent study sought to take those warnings a step further by quantifying the overlap in suitable oil palm land with current ape habitat.


True stewards: new report says local communities key to saving forests, curbing global warming


(07/24/2014) Deforestation is compromising forests around the world, destroying vital habitat and causing greenhouse gases emissions that are contributing to global warming. A new report released today finds a possible solution: protecting forests by empowering the local communities that live within them.


Desperate measures: researchers say radical approaches needed to beat extinctions


(07/24/2014) Today, in the midst of what has been termed the "Sixth Great Extinction" by many in the scientific community, humans are contributing to dizzying rates of species loss and ecosystem changes. A new analysis suggests the time may have come to start widely applying intensive, controversial methods currently used only as "last resort" strategies to save the word's most imperiled species.


Surprising habitat: camera traps reveal high mammal diversity in forest patches within oil palm plantations


(07/21/2014) After more than four and a half years of camera trap footage, the results are encouraging: 36 mammal species, of which more than half are legally protected, are prospering in this most surprising of spots: an oil palm plantation in the province of East Kalimantan in Indonesian Borneo.


30% of Borneo's rainforests destroyed since 1973


(07/16/2014) More than 30 percent of Borneo's rainforests have been destroyed over the past forty years due to fires, industrial logging, and the spread of plantations, finds a new study that provides the most comprehensive analysis of the island's forest cover to date. The research, published in the open-access journal PLOS ONE, shows that just over a quarter of Borneo's lowland forests remain intact.


The history of the contentious number behind zero deforestation commitments for palm oil


(07/15/2014) It was just after lunch, Monday, November 8th 2010 when it all began. At the time, it was innocent enough; there were certainly no ill intentions. Yet, looking back, I now see it as the moment that kicked off the polarizing debate that today splits the palm oil industry and that drowns out much needed sensible discussion around how forest protection and palm oil expansion might go hand in hand. The debate, with all its spin and tension, has become the focus rather than that more important, bigger question.


New palm oil sustainability manifesto met with criticism from environmentalists


(07/11/2014) This week several palm oil giants announced new environmental criteria for palm oil production. The companies say the initiative goes beyond the industry-leading standard set by the Roundtable on Sustainable Palm Oil (RSPO), but two prominent environmental groups quickly disagreed, arguing the measure has substantial loopholes that will allow growers to continue destroying forests.


Despite el Nino threat, palm oil prices dive

(07/08/2014) Despite concerns that the el Niño weather phenomenon could reduce output, palm oil prices have fallen by more than a fifth since their most recent peak in March. Analysts are blaming competition from other edible oils amid record oilseed production.


Do Indonesians really want more big plantations?

(07/04/2014) How to best use Indonesia's land resources? This is one of the more crucial questions facing the Presidential candidates in Indonesia's upcoming elections.


Oil palm plantations degrade local water quality relative to community forests

(06/30/2014) Oil palm plantations are not only encroaching on forests, they are also degrading water quality, finds a new study published in the Journal of Geophysical Research: Biogeosciences.


Is Cameroon becoming the new Indonesia? Palm oil plantations accelerating deforestation


(06/25/2014) The potential for new laws governing the use of forest resources this year in Cameroon promises an opportunity to stem the rapid loss of forest in the biologically diverse country. But the changes may ultimately not be what's needed to save Cameroon's forests.


Wilmar to investigate palm oil company allegedly destroying orangutan forest


(06/23/2014) A Wilmar supplier is allegedly destroying orangutan habitat in Indonesian Borneo, potentially putting it in breach of the plantation giant's zero deforestation policy, reports Greenomics. According to analysis of satellite data by Greenomics, PT Sumatera Jaya Agro Lestari (SJAL) has cleared an area of forest that is classified as orangutan habitat.


Broken promises no more? Signs Sabah may finally uphold commitment on wildlife corridors


(06/23/2014) Five years ago an unlikely meeting was held in the Malaysian state of Sabah to discuss how to save wildlife amid worsening forest fragmentation. Although the meeting brought together longtime adversaries—conservationists and the palm oil industry—it appeared at the time to build new relationships and even point toward a way forward for Sabah's embattled forests.


The palm oil diet: study finds displaced orangutans have little else to eat


(06/20/2014) In a recent study, researchers assessed how orangutans have adapted to living among oil palm plantations on Borneo. They found that while orangutans have adapted to the island's human-transformed landscapes better than expected, oil palm plantations are unable to sustain orangutan populations in the long-term.


Stolen fruit may spur better palm oil traceability

(06/16/2014) Rising theft may improve traceability in Malaysia's palm oil industry.


Despite green pledge, Wilmar partner continues to destroy forest for palm oil


(06/12/2014) Two palm oil companies partially owned by Wilmar are continuing to destroy rainforests in Indonesia despite a high profile zero deforestation pledge, alleges a new report published by Greenomics.


National doughnut chains contributing to rainforest destruction, says report

(06/06/2014) Activists have leveraged National Doughnut Day to call to major chains on their palm oil sourcing policies. Forest Heroes and SumOfUs say some of America's largest doughnut companies are contributing to the destruction of tropical rainforests by purchasing palm oil with little regard for its origin.


Greenpeace rates companies' zero deforestation commitments

(06/06/2014) Greenpeace has released a basic rating system to gauge the strength of companies' zero deforestation commitments related to palm oil sourcing.


RSPO plantations publicly mapped for the first time

(06/04/2014) A global map of the world's Roundtable on Sustainable Palm Oil (RSPO) certified oil palm plantations is available for the first time.


Philippines targets 8M ha for palm oil production

(06/04/2014) The Philippines is proposing to convert 8 million hectares (20 million acres) of 'idle, denuded and unproductive lands' for oil palm plantations, reports the Philippine Daily Inquirer.


Greenpeace accuses controversial palm oil company and Cameroon government of illegal logging


(05/28/2014) Greenpeace has just accused one of the world's most controversial oil palm companies, Herakles Farms, of colluding with top government officials to sell off illegally logged timber to China. According to a new report, an agreement between Cameroon's Minister of Forestry and Herkales Farms—through a shell company—could torpedo the country's agreement with the EU for better timber management.


Indonesia's haze from forest fires kills 110,000 people per year


(05/28/2014) Haze caused by burning peat forests in Indonesia kills an average of 110,000 people per year and up to 300,000 during el Niño events, while releasing hundreds of millions of tons of greenhouse gases into the atmosphere, warns a new report from Greenpeace. Sumatra: Going up in smoke argues that peatland and forest protection are the best way to protect the region from the effects of haze.


Deutsche Bank dumps controversial palm oil company

(05/27/2014) Deutsche Bank has sold its stake in Bumitama, an Indonesian palm company that has been embroiled in controversy over alleged destruction of rainforests and peatlands in Borneo, reports Friends of the Earth Europe.


RSPO calls for greater collaboration on zero deforestation commitments

(05/27/2014) The Roundtable on Sustainable Palm Oil (RSPO) today called for greater collaboration between it and the leading implementer of zero deforestation policies, The Forest Trust (TFT).


Malaysian palm oil giant loses PNG case, plantations declared illegal

(05/24/2014) Papua New Guinea's National Court has declared two leases held by Malaysia-based Kuala Lumpur Kepong Berhad (KLK) null and void, and ordered the government to cancel the licenses to convert nearly 40,000 hectares of rainforest and community forest for oil palm plantations, reports the Rainforest Action Network (RAN).


Indonesian activist: strong company commitments, media push government on forest issues


(05/23/2014) Indonesia has become notorious for its high rate of forest loss, but there are nascent signs of progress. The central government has implemented a moratorium across some 14.5 million hectares of forest and peatlands, while a handful of Indonesian companies have adopted policies that establish social and environmental safeguards.


Zero-deforestation commitments pose acute challenges for commercial giants in the palm oil industry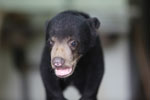 (05/22/2014) The path to zero-deforestation appears to be paved with good intentions, but how successful are these companies in staying on that path? A controversial proposal to construct a refinery in the wildlife-rich Balikpapan Bay in Indonesian Borneo highlights the challenges faced by both palm oil companies and conservationists in the face of zero-deforestation commitments.


PepsiCo announces zero deforestation commitment for palm oil


(05/21/2014) The 450,000 tons of palm oil sourced annually by PepsiCo will be largely free of deforestation and peatlands conversion by 2016 under a policy announced last week by the food and drink giant. But some environmental activists are expressing reservations about the commitment, asserting that the safeguards are weaker than those set by other consumer products giants like Unilever and Nestle.


Ag giant ADM boosts greener palm oil

(05/13/2014) Archer Daniels Midland (ADM) will join a growing list of companies committing to stricter standards for palm oil production as part of an effort to reduce environmental damage and social conflict associated with the crop.


Environmentalists lament light sentence in Tripa peatland destruction case

(05/10/2014) Environmental groups blasted a 'lenient' sentence imposed on the director of a palm oil company that illegally destroyed an area of endangered peat forest in Indonesia's Aceh Province.


Obama: palm oil destroying Malaysia's rainforests

(05/09/2014) President Obama elevated the issue of destruction of rainforests for palm oil production during his brief visit to Malaysia last week.


Almost 90 percent of Republic of the Congo's lowland forests open to logging


(05/06/2014) Although the Republic of the Congo has opened up nearly 90 percent of its lowland forests to logging, the majority of the logging occurring in the country is still illegal, according to a new report from the Chatham House. In fact the UK policy institute finds that illegal logging in the Republic of the Congo may make up as much as 70-75 percent of the industry.


Malaysian palm oil company stock drops after environmental complaint

(05/06/2014) Genting Plantations Bhd's stock price fell by more than two percent after the palm oil company's membership in the Roundtable of Sustainable Palm Oil (RSPO) was suspended due to a complaint by the Borneo Rhino Alliance for failing to abide by the body's principles on establishing new plantations, reports The Edge Financial Daily.


Palm oil plan unlikely to help communities in Indonesian New Guinea

(05/05/2014) Plans to rapidly expand palm oil production in Indonesian New Guinea are unlikely to boost livelihoods for local communities since most investors are outsiders and the bulk of workers will be migrants, argues a paper published in Environment, Development and Sustainability.


Johnson & Johnson commits to zero deforestation for palm oil


(05/01/2014) Personal care products giant Johnson & Johnson (J&J - NYSE:JNJ) today unveiled a comprehensive palm oil sourcing policy that eliminates deforestation and social conflict from its global palm oil supply chain. The policy applies to all palm oil and palm oil derivatives J&J uses.


Commodity eco-certification skyrockets, but standards slip

(05/01/2014) The volume of commodities produced under various social and environmental certification standards jumped 41 percent in 2012, far outpacing the 2 percent growth across conventional commodity markets, finds a comprehensive new assessment of the global certification market.


Indonesian activist wins Goldman Prize for fighting palm oil, deforestation


(04/28/2014) An Indonesian has won the world's most prestigious award for environmental activism for his efforts to fight illegal logging, forest encroachment for palm oil production, and a policy that would open up vast swathes of an endangered ecosystem for mining and industrial plantations.


SPECIAL REPORT: Palm oil, politics, and land use in Sumatra (Part II)


(04/26/2014) Although the province of Jambi is considered a "late bloomer" in terms of palm oil industry development, its rate of expansion is far from slow. Located along the eastern coast of central Sumatra, the province started to manage oil palm plantations in 1993-94. Now, palm oil is one of Jambi's primary commodities, and plantation development is displacing growing numbers of local people and wildlife.


Despite campaign, Girl Scout cookies still aren't deforestation free, say scout activists


(04/25/2014) Despite a high-profile campaign that caused one of the world's largest food companies to adopt a comprehensive zero deforestation policy, Girl Scout cookies still aren't necessarily free of rainforest destruction and social conflict, say the two girl scouts who launched the protest seven years ago.


Special Report: Palm oil, politics, and land use in Indonesian Borneo (Part I)


(04/24/2014) As one of the world's largest palm oil producers, Indonesia is often at the receiving end of criticism and protests by activists, and even by its own people. Its poor forest and land management practices, which have been going on for decades, have degraded both its landscapes and its reputation.


Malaysia at risk of falling behind in push for more sustainable palm oil


(04/17/2014) The Malaysian state should play a more active role in supporting the transition toward less environmentally destructive palm oil production, says a coalition of Malaysian NGO's. In a statement issued Sunday, the Malaysian Palm Oil NGO Coalition (MPONGOC) urged Malaysian banks, palm oil associations, and other government-backed institutions to commit to 'improving social and environmental standards in the palm oil industry'.


Forests in Indonesia's concession areas being rapidly destroyed


(04/10/2014) Forest clearing within areas zoned for timber, logging, oil palm, and mining accounted for nearly 45 percent of deforestation in Indonesia between 2000 and 2010, finds a new study that examined forest loss within industrial concessions.


A new face for palm oil? How a small co-op is changing the industry in Honduras


(04/10/2014) Expanding oil palm plantations are among the top reasons for deforestation globally, along with cattle ranching, timber, and soy. However, a small palm oil production outfit recently became the first cooperative in the world to achieve Rainforest Alliance certification for sustainable growth of African palms, employing a number of innovations to ensure the prosperity of both forests and local communities.


Cargill commits to zero deforestation, but environmentalists have questions


(04/09/2014) After years of criticism from environmental groups, Cargill says it will establish policies to eliminate deforestation, peatlands conversion, and social conflict from its palm oil supply chain. But activists aren't yet sure what to make of the agribusiness giant's pledge. On Tuesday Cargill released a letter it sent to the Roundtable on Sustainable Palm Oil (RSPO), a body that sets eco-certification standards, in response to a Greenpeace Report linking it to deforestation.


Procter & Gamble, Cargill pledge to cut deforestation linked to palm oil


(04/08/2014) Procter & Gamble (P&G) and Cargill today announced new measures to cut deforestation from their palm oil supply chains. P&G (NYSE:PG), a consumer products giant that owns brands like Head & Shoulders and Oil of Olay, pledged to establish traceability of palm oil to supplier mills by the end of 2015. The policy commits it to eliminate deforestation from its supply chain by 2020.


Featured video: Showtime releases first episode of major new climate change series online


(04/08/2014) Although Showtime's landmark new climate change series doesn't premiere until Sunday, the network has released an edited version of the first episode of Years of Living Dangerously to the public (see below). The nine-part documentary series is being billed as a "groundbreaking" exploration into the many ways that climate change is already wreaking havoc on the lives of people around the world.


Malaysian palm oil giant tied to social conflict, deforestation, says report


(04/03/2014) Unlike other palm oil giants that have recently made strong commitments to eliminating deforestation and social conflict from their supply chains, Malaysia-based Kuala Lumpur Kepong (KLK) continues to source palm oil associated with forest destruction and community conflict, argues a new report published by the Rainforest Action Network (RAN).


Grocery giant commits to zero-deforestation policy for palm oil sourcing

(03/25/2014) Safeway has become the latest company to establish a policy that excludes deforestation-linked palm oil from its products.


General Mills, Colgate-Palmolive announce deforestation-free policies for palm oil sourcing


(03/24/2014) Two consumer products giants have joined the wave of companies committing to deforestation-free palm oil. On Monday General Mills and Colgate-Palmolive both announced palm oil policies that go beyond standards set by the Roundtable on Sustainable Palm Oil (RSPO), the industry's main certification body. The policies include provisions to protect wildlife-rich rainforests and carbon-dense peatlands, while respecting the rights of local communities.


Community's push to clear forest for plantation challenges efforts to conserve in Indonesia


(03/20/2014) In the swampy peatlands of Basilam Baru in Sumatra's Riau Province a conflict between a community and a woodpulp company is illustrating some of the intractable challenges of conserving forests and addressing deforestation in Indonesia. On first glance the story seems depressingly familiar. One actor wants to preserve the forest, which serves as critical habitat for endangered Sumatran tigers and clouded leopards. The other wants to clear it for a plantation.


Photos: Forests, peatlands, plantations, and deforestation in Riau


(03/19/2014) Indonesia's Riau Province on the island of Sumatra has experienced rapid deforestation since the early 1990's, with primary forest cover plummeting by 85 percent in twenty years. Most of this forest loss has been driven by plantation development for timber, woodpulp, and palm oil production.


Indian food giant to source deforestation-free palm oil

(03/19/2014) Orkla, a Nordic conglomerate that owns MTR Foods, one of India's major food companies, has established a zero deforestation policy for the palm oil it sources, reports Greenpeace.


Will zero deforestation commitments save Indonesia's forests?


(03/17/2014) Skirting the Malacca Strait near the Indonesian city of Dumai the air is thick with haze from peat fires burning below. As the sky clears, a landscape of sharply-cut geometric shapes becomes apparent. What was once carbon-dense peat forests and rainforests are today massive oil palm and wood pulp plantations.


Sumatra on fire: burning spikes in Indonesia

(03/13/2014) Fires in Sumatra's Riau province have spiked to levels unseen since last June, finds new analysis from the World Resources Institute (WRI) that reveals widespread burning within concessions managed by pulpwood, palm oil, and logging companies.


Indonesia politician gets 14 years in jail for illegal permits, forest corruption


(03/13/2014) The former governor of Indonesia's Riau province has been sentenced to 14 years in prison and ordered to pay almost $90,000 in fines for illegally issuing logging permits in Riau and bribes linked to construction projects for sports facilities. On Wednesday, the anti-corruption court in Pekanbaru found former Riau Governor Rusli Zainal guilty of embezzlement relating to the illegal issuance of logging permits in the central Sumatran province, which has seen huge areas of forest lost to palm oil and pulp and paper companies in recent years.


Progressive palm oil group opens door to companies, NGO's adopting zero deforestation policies

(03/12/2014) The Palm Oil Innovation Group (POIG), an alliance formed last year, has opened its doors to new members who commit to social and environmental safeguards that go beyond the Roundtable on Sustainable Palm Oil (RSPO) eco-certification standard.


Photos: Greenpeace stages protest in rainforest destroyed for palm oil


(03/10/2014) On Monday, Greenpeace activists in Indonesia staged a dramatic protest in an area of rainforest freshly cleared for a new oil palm plantation in Central Kalimantan. The demonstration came under the group's campaign to push consumer products giant Proctor & Gamble (P&G) to strengthen its palm oil sourcing policy to include a zero deforestation commitment like those signed recently by Nestle, Neste Oil, and Kellogg's, among others.


Snickers, Twix to be deforestation-free


(03/10/2014) Mars, Inc., the maker of M&M's, Snickers, Twix, and a variety of other food products, has committed to a zero deforestation policy for the palm oil it sources, reports Greenpeace. The policy pledges Mars to only using palm oil produced legally and without conversion of high conservation value areas, peatlands, or high carbon stock areas like tropical rainforests.


Next big idea in forest conservation? Privatizing conservation management


(03/07/2014) Is it possible to equitably divide the planet's resources between human and non-human societies? Can we ensure prosperity and rights both to people and to the ecosystems on which they rely? In the island archipelago of Indonesia, these questions become more pressing as the unique ecosystems of this global biodiversity hotspot continue to rapidly vanish in the wake of land conversion (mostly due to palm oil, poor forest management and corruption. For 22 years, Dr. Erik Meijaard has worked in Indonesia. Now, from his home office in the capitol city, Jakarta, he runs the terrestrial branch of an independent conservation consultancy, People and Nature Consulting International (PNCI).


Peatlands biosphere reserve facing severe encroachment in Sumatra

(03/06/2014) An important reserve that contains a block of fast-dwindling lowland swamp forest in Riau Province is facing an onslaught of encroachment for illegal oil palm plantations, worsening choking haze in the region, reports Mongabay-Indonesia.


Clash with palm oil company leaves one indigenous community member dead in Sumatra


(03/06/2014) A member of the Suku Anak Dalam indigenous community was killed and five others were injured during a clash with security forces on an oil palm concession owned by PT Asiatic Persada in Sumatra, reports Mongabay-Indonesia. The incident occurred Wednesday evening in Bungku, Jambi.


Dietary diversity: key to defending tropical ecosystems

(03/06/2014) A new study published in the Proceedings of the National Academy of Sciences (PNAS) points to the homogenization of global diets over the past fifty years. It shows that worldwide production of traditional staples such as millet, rye, sorghum, yams and cassava have been in decline. Instead, the world's population increasingly relies on a relatively small number of 'megacrops' like wheat, corn and soy, raising serious concerns for global food security, human nutrition, and the genetic diversity of crops.


Fast food companies are laggards on palm oil sourcing safeguards


(03/05/2014) Fast food companies are lagging behind other consumer products companies in efforts to establish policies that favor deforestation-free and conflict-free palm oil, finds a new assessment published by the Union of Concerned Scientists, an advocacy group. The report, titled 'Donuts, Deodorant, Deforestation: Scoring America's Top Brands on Their Palm Oil Commitments', looked at palm oil sourcing policies of 30 of the largest fast food, personal care, and packaged food corporations in the United States. It found leadership by a handful of firms.


Pakistan to launch palm oil industry with Malaysia's help

(03/05/2014) The government of Pakistan is in negotiations with the Federal Land Development Authority of Malaysia to establish industrial oil palm plantations in Sindh and Balochistan.


Greenpeace stunt targets Procter & Gamble's Cincinnati headquarters over palm oil

(03/04/2014) Several Greenpeace activists were arrested after they scaled Procter & Gamble's headquarters in a demonstration against the company's use of palm oil linked to deforestation in Indonesia.


After GAR expands policy, over 50% of world's palm oil bound by zero deforestation commitments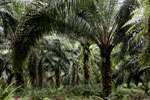 (03/03/2014) Over half the world's palm oil traded internationally is now bound by zero deforestation commitments after Singapore-based Golden-Agri Resources (GAR) extended its forest conservation policy across all palm oil it produces, sources and trades. In a filing posted Friday Singapore Stock Exchange, GAR announced its breakthrough forest conservation policy now applies to all the palm oil it trades.


Can palm oil move past its bad reputation?


(03/02/2014) Indonesia's palm oil industry has gained a notorious reputation in recent years. Palm oil companies are routinely accused of clearing primary forests, destroying the habitats of endangered species, releasing massive amounts of carbon by draining peat swamps and fueling land conflicts with local communities. In the face of this widespread criticism, some palm oil companies are exploring ways to clean up their operations by implementing innovative programs to minimize harm to the environment and ensure local communities benefit from palm oil investments, according to a new study.


NASA photo reveals ongoing haze problem in Sumatra

(03/01/2014) A new satellite image released by NASA highlights Indonesia's ongoing problem with haze caused by land-clearing fires set across carbon-dense peatlands on the island of Sumatra.


Palm oil plantations allegedly poison seven Critically Endangered elephants in Sumatra

(02/28/2014) Wildlife officials suspect foul play in the deaths of seven Sumatran elephants on the outskirts of Tesso Nilo National Park. Officials stumbled on the corpses of one female elephant, five young males, and one male calf in mid-February. Although the males had their tusks hacked off, the officials suspect the elephant were poisoned in revenge for disturbing illegal palm oil plantations inside the park.


Palm oil's climate impact worse than thought due to methane emissions

(02/27/2014) Methane leaks from palm oil wastewater significantly increases the climate impact of palm oil production beyond emissions from land clearance, fire, and peatlands drainage, reports a new study published in Nature Climate Change. The research, led by Philip. G. Taylor of the University of Colorado, finds that annual methane emissions from palm oil wastewater effluent amount to the equivalent of 115 million tons carbon dioxide in Malaysia and Indonesia alone, or roughly 15 percent of total emissions from peat oxidation and land use change in the two countries.


Procter & Gamble's palm oil suppliers linked to deforestation (photos)


(02/26/2014) A year-long investigation by Greenpeace has found companies that supply Procter & Gamble (P&G) (NYSE:PG) with palm oil are engaged in clearing of rainforests and peatlands in Indonesia, suggesting that Head & Shoulders shampoo and other consumer products made by the company may be linked to forest destruction.


Borneo monkeys lose a tenth of their habitat in a decade

(02/25/2014) Four species of langurs monkeys that are endemic to Borneo lost more than a tenth of their habitat in just ten years, finds a study published in the journal Biodiversity and Conservation.


New forest map for Sarawak reveals large-scale deforestation, encroachment on indigenous territories


(02/24/2014) A new online platform released by the Bruno Manser Fund reveals large-scale destruction of Sarawak's rainforests, peatlands, and traditional lands. Drawing from a variety of sources, the Sarawak Geoportal includes data on logging concessions, oil palm plantations, existing and proposed dams, historical forest cover, the extent of indigenous cultivated areas, election results, and area where there are current native customary rights (NCR) disputes.


If Indonesia can't protect its orangutans, why doesn't it just 'sell' them?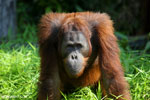 (02/23/2014) It is obvious that at the moment Indonesia neither has the political commitment nor ability to safeguard its dwindling populations of orangutans. Despite its Presidentially supported Action Plan to stabilize all remaining wild populations by 2017, orangutan habitats in Sumatra and Borneo are disappearing as rapidly as ever.


Traditional palm knowledge at risk of becoming lost forever


(02/21/2014) The humid tropical forests of northwestern South America boast over 140 different palm species (Arecaceae), yet the people who dwell underneath these green canopies and the knowledge they posses remain relatively unknown to modern science. But Rodrigo Cámara-Leret of the Autonomous University of Madrid and his team of researchers are working to change that by documenting and preserving the traditional knowledge of palms before it is forgotten and lost forever.


Revolutionary Google-backed system unlocks power of 'big data' to save forests


(02/20/2014) World Resources Institute (WRI) today announced the release of a tool that promises to revolutionize forest monitoring. The platform, called Global Forest Watch and developed over several years with more than 40 partners, draws from a rich array of big data related to the word's forests and translates it into interactive maps and charts that reveal trends in deforestation, forest recovery, and industrial forestry expansion. Global Forest Watch is the first tool to monitors global forests on a monthly basis, allowing authorities and conservationists to potentially take action against deforestation as it is occurring.


Wilmar refutes Sarawak govt's claims on palm oil ban

(02/17/2014) Palm oil giant Wilmar has refuted a claim that it will stop buying crude palm oil from the Malaysian state of Sarawak due to its new 'no deforestation' policy.


Despite falling palm oil price, premium for 'sustainable' product rises


(02/12/2014) Despite a sharp drop in the price of palm oil since 2011, premiums for certificates representing palm oil produced under the Roundtable on Sustainable Palm Oil (RSPO) standard have risen due to increased demand for greener palm kernel oil (CPKO), reveals data released by GreenPalm.


Peatland plantations drive steep GHG emissions in Indonesia's Riau Province


(02/05/2014) Versatile is the best way to describe the reddish brown fruit born from oil palm trees. Both the flesh and seed of the fruit is used in many applications including cooking, cosmetics, and biofuel. In addition, the fruit is composed of 50 percent oil, making it a highly efficient product that requires less land than other oil producing crops.


L'Oreal pledges to wipe out forest destruction from its products by 2020

(01/31/2014) French cosmetics giant, L'Oreal, has pledged to stop using palm oil linked to deforestation for its products by 2020. Palm oil, which is found in both cosmetics and many food items, has been linked to widespread deforestation in places like Indonesia and Malaysia, decimating biodiversity and contributing to global warming. The crop, which is both high-yield and lucrative, is now becoming increasingly popular in Africa and Latin America as well.


Norwegian insurance giant blacklists palm oil companies

(01/27/2014) Storebrand, one of Norway's largest life insurance and pension savings companies, has sold off holdings in eleven palm oil companies due to environmental concerns. In a statement issued last week, Storebrand said it divested after it found the companies had breached its sustainability standards.


Land conflicts complicate effort to spare forests from palm oil in Borneo


(01/17/2014) A widely-heralded effort to spare carbon-dense rainforests and peatlands from palm oil development in Indonesian Borneo is facing new criticism after an investigation by rights groups found evidence of unresolved conflicts over community land. The report, published Friday by the Forest Peoples Program and TUK-Indonesia, looked at a carbon conservation pilot project run by Golden Agri Resources (GAR), a Singapore-based agribusiness giant that is one of Indonesia's largest palm oil producers.


In precedent-setting case, palm oil company fined $30M for destroying orangutan forest


(01/09/2014) In a precedent-setting case, an Indonesian court has found a palm oil company guilty of violating environmental laws and ordered it to pay $30 million in fines and reparations for clearing an area of protected peat forest that is a stronghold for endangered orangutans in Indonesia's Aceh Province. In a ruling handed down Wednesday, the Meulaboh district court concluded that PT Kallista Alam illegally cleared and burned forest within the the protected Tripa peat swamp in northwestern Sumatra.


U.S. palm oil company fined $4.6m in discrimination suit

(01/08/2014) Herakles Farms, an American agribusiness company, has been ordered to pay $4.6 million by a court in Cameroon over alleged discrimination in its hiring practices.


Rainforest news review for 2013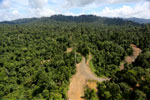 (12/26/2013) 2013 was full of major developments in efforts to understand and protect the world's tropical rainforests. The following is a review of some of the major tropical forest-related news stories for the year. As a review, this post will not cover everything that transpired during 2013 in the world of tropical forests. Please feel free to highlight anything this post missed via the comments section at the bottom. Also please note that this review focuses only on tropical forests.



Page 1 | Page 2 | Page 3 | Page 4 | Page 5 | Page 6 | Page 7 | Page 8