News articles on oil

---
Mongabay.com news articles on oil in blog format. Updated regularly.





Canadian government drops over $16 million on advertising its tar sands


(05/16/2013) The Canadian government has nearly doubled its advertising spending to promote the Alberta tar sands in an aggressive new lobbying push ahead of Thursday's visit to New York by the prime minister, Stephen Harper. The Harper government has increased its advertising spending on the Alberta tar sands to $16.5m from $9m a year ago.


Is it possible to reduce the impact of oil drilling in the Amazon rainforest?


(05/02/2013) Oil extraction in the Amazon rainforest has been linked to severe environmental degradation — including deforestation and pollution — which in some areas has spurred violent social conflict. Yet a vast extent of the Colombian, Peruvian, Ecuadorian, Bolivian, and Brazilian Amazon is currently under concession for oil and gas exploration and production. It seems clear that much of this hydrocarbon development is going to proceed whether environmentalists and human rights groups like it or not.


Ten U.S. cities pledge to kick fossil fuel investments to the curb

(05/01/2013) The cities of San Francisco and Seattle have pulled their money out of fossil fuel companies, taking a climate divestment campaign from college campuses to local government. The campaign group 350.org said on Thursday it had won commitments from a total of 10 cities and towns to divest from 200 of leading fossil fuel companies.


Citizen group finds 30 toxic chemicals in air following tar sands oil spill in Arkansas


(04/30/2013) Independent air samples by locals have yielded "a soup of toxic chemicals" in Mayflower, Arkansas where an Exxon Mobil pipeline burst on March 29th spilling some 5,000 barrels of tar sands oil, known as bitumen. Chemicals detected included several linked to cancer, reproductive problems, and neurological impacts such as benzene and ethylbenzene. Air samples were taken by community leader and University of Central Arkansas student April Lane a day after the spill. However, the Environment Protection Agency (EPA)'s and Exxon Mobil's air samples have yielded chemical levels below harm except in the direct clean-up area, according to the Arkansas Department of Health (ADH).


Top security official in Nigeria blames climate change for worsening insecurity

(04/25/2013) Climate change is in part to blame for rising conflict and crime in Nigeria, according to the president's National Security Advisor, Colonel Sambo Dasuki. Speaking to the House Committee on Climate Change, Dasuki said that the rise of Boko Haram insurgents, a jihadist group in northern Nigeria, and worsening crime was linked to climate change reports All Africa.


Featured video: Earth Day message from indigenous tribes in the Peruvian Amazon

(04/23/2013) A new video by Alianza Arkana includes an Earth Day message from the indigenous peoples in the Peruvian Amazon who are facing the existential threats of logging and fossil fuel development on their traditional lands.


'Carbon bubble' could cause next global financial crisis

(04/22/2013) The world could be heading for a major economic crisis as stock markets inflate an investment bubble in fossil fuels to the tune of trillions of dollars, according to leading economists. "The financial crisis has shown what happens when risks accumulate unnoticed," said Lord (Nicholas) Stern, a professor at the London School of Economics. He said the risk was "very big indeed" and that almost all investors and regulators were failing to address it.


At top of the world, activists say exploiting Arctic is 'utter madness'

(04/17/2013) Four young explorers including American actor Ezra Miller have planted a flag on the seabed at the north pole and demanded the region is declared a global sanctuary. The expedition, organized by Greenpeace, saw the flag lowered in a time capsule that contained the signatures of nearly 3 million people who are calling for a ban on exploitation in the region.


U.S. CO2 emissions fall to lowest level since 1994

(04/05/2013) Carbon dioxide emissions from energy consumption in the United States during 2012 fell to the lowest level since 1994, finds a new report from the U.S. Energy Information Administration, a branch of the Department of Energy.


Tar sands oil spill: ruptured pipe pours 200,000 gallons of oil into suburban neighborhood (photos)


(04/04/2013) Last Saturday, an oil pipeline carrying tar sands oil from Canada ruptured in Mayflower, Arkansas spilling between 3,500-5,000 barrels of crude (at most 210,000 gallons) into neighborhood streets and lawns. Families from 22 homes have been evacuated while clean-up crews have scrambled to contain the spill. ExxonMobil, which runs the 65-year-old Pegasus pipeline, has stated it will pay for any damage, however critics say the oil spill is more evidence that the Obama Administration should turn down the Keystone XL tar sands pipeline.


After decades of turning a blind eye, Peru declares state of emergency due to oil contamination in Amazon


(03/26/2013) The Peruvian government has declared an environmental state of emergency after finding elevated levels of lead, barium, and chromium in the Pastaza River in the Amazon jungle, reports the Associated Press. Indigenous peoples in the area have been complaining for decades of widespread contamination from oil drilling, but this is the first time the Peruvian government has acknowledged their concerns. Currently 84 percent of the Peruvian Amazon is covered by potential oil blocs, leading to conflict with indigenous people and environmental degradation.


Aceh claims deal to open 1.2M ha of protected forest to logging, mining is near

(03/14/2013) Indonesia's Ministry of Forestry is close to accepting a proposal to open 1.2 million hectares of forest in Aceh for mining, logging, and palm oil production, reports the Aceh Post.


Shell suspends Arctic oil drilling for the year

(02/27/2013) Royal Dutch Shell announced today that it was setting "pause" on its exploratory drilling activities in the Arctic for 2013. Shell's operations are currently under review by the federal government after the oil company suffered numerous setbacks during last year's opening attempt to drill exploratory wells in the Beaufort and Chukchi Seas, including running its drilling rig aground on Sitkalidak Island in southern Alaska in late December.


Over 35,000 march on Washington demanding climate action and rejection of Canada's 'carbon bomb'


(02/18/2013) Yesterday over 35,000 people rallied in Washington D.C. for urgent action on climate change, which, according to organizers, was the largest climate march in U.S. history. Activists called on the Obama Administration to do much more to tackle climate change, including rejecting the Keystone XL Pipeline, which would bring carbon-heavy tar sands oil from Canada through the U.S. to a world market.


Fossil fuel company looking to exploit deposits in Manu National Park

(02/11/2013) Pluspetrol, an Argentine oil and gas company, is eyeing a UNESCO World Heritage site in the Amazon rainforest for gas production, according to documents seen by the Guardian. Manu National Park in eastern Peru is considered one of the most biodiverse places on Earth and is home to indigenous tribes living in voluntary isolation.


New website tracks protected areas under attack


(01/16/2013) The struggle to safeguard wild lands and species doesn't end when a park or protected area is created. In fact, social scientists and conservationists are increasingly uncovering a global trend whereby even long-established protected areas come under pressure by industrial, governmental, or community interests. This phenomenon, recently dubbed PADDD (which stands for Protected Area Downgrading, Downsizing, and Degazettement), includes protected areas that see their legal status lowered (downgraded), lose a section of their land (downsized), or are abolished entirely (degazetted). Now, a new website from WWF seeks to track PADDD events worldwide.


NGOs call on Obama Administration to suspend Arctic oil drilling after series of blunders

(01/10/2013) A coalition of 17 conservation groups are calling on the Obama Administration to suspend offshore oil and gas drilling in the Arctic after Shell's attempt to drill there has been undermined by a series of mishaps. Shell's long stream of problems was capped this month when the company lost control of its drilling rig which ran aground on Sitkalidak Island in southern Alaska. Officials have now warned that up to 272 gallons of diesel fuel may have spilled from the rig's lifeboats.


Arctic oil rig runs aground

(01/02/2013) On Monday night, an oil drilling rig owned by Dutch Royal Shell ran aground on Sitkalidak Island in southern Alaska, prompting fears of an oil spill. As of yesterday no oil was seen leaking from the rig according to the Coast Guard, but efforts to secure the rig have floundered due to extreme weather. The rig, dubbed Kulluk, contains over 140,000 gallons of diesel fuel.


Tribes to sue Peru over planned oil expansion

(12/12/2012) Indigenous groups plan to sue the government of Peru over the expansion of a oil concession they say intrudes on their native lands.


108 million ha of Amazon rainforest up for oil and gas exploration, development

(12/08/2012) Concessions for oil and gas exploration and extraction are proliferating across Amazon countries, reports a comprehensive new atlas of the region.


Deforestation rate falls across Amazon rainforest countries


(12/06/2012) The average annual rate of deforestation across Amazon rainforest countries dropped sharply in the second half of the 2000s, reports a comprehensive new assessment of the region's forest cover and drivers of deforestation. While the drop in deforestation in the Brazilian Amazon has been widely reported, several other Amazon countries saw their rates of forest loss drop as well, according to the report, which was published by a coalition of 11 Latin American civil society groups and research institutions that form the Amazonian Network of Georeferenced Socio-Environmental Information (RAISG).


Wealthy nations' fossil fuel subsidies dwarf climate financing

(12/05/2012) A new analysis finds that 21 wealthy countries spent five-times more on subsidizing fossil fuels in 2011 than they have on providing funds for poor nations to cut greenhouse gas emissions and adapt to the impacts of climate change. The analysis, by Oil Change International, comes in the midst of the current UN Climate Summit held in Doha, Qatar; progress at the talks has been stymied due to the gulf between poor and rich nations, including on the issue of climate financing.


Unique program to leave oil beneath Amazonian paradise raises $300 million


(11/26/2012) The Yasuni-ITT Initiative has been called many things: controversial, ecological blackmail, revolutionary, pioneering, and the best chance to keep oil companies out of Ecuador's Yasuni National Park. But now, after a number of ups and downs, the program is beginning to make good: the Yasuni-ITT Initiative has raised $300 million, according to the Guardian, or 8 percent of the total amount needed to fully fund the idea.


Oil drilling approved for national park in Belize


(11/20/2012) The Belizean government has approved an application by US Capital Energy to drill exploratory wells for oil in the Sarstoon Temash National Park in southern Belize. The decision is believed to have been taken on November 1st by the National Environmental Assessment Committee (NEAC) of the Department of Environment, but the exact terms of the settlement have not yet been made public. The oil company, backed by US energy investment group Aspect Holdings, has applied to drill at five points in the Sarstoon Temash National Park and adjacent areas.


Climate activists march on White House again to oppose Keystone XL pipeline

(11/19/2012) Yesterday, climate activists marched around the White House in opposition against the Keystone XL pipeline, which if built will carry tar sands from Canada to the Gulf of Mexico and an international market. The protest, which included over 3,000 people according to organizing groups, is an opening salvo in activists' battle to convince the Obama Administration to turn down the pipeline for good.


Mountain gorilla population up by over 20 percent in five years

(11/13/2012) A mountain gorilla census in Uganda's Bwindi Impenetrable National Park has a population that continues to rise, hitting 400 animals. The new census in Bwindi means the total population of mountain gorillas (Gorilla beringei beringei) has reached 880—up from 720 in 2007—and marking a growth of about 4 percent per year.


Day after Obama re-elected, group plans massive march over Keystone Pipeline and climate change

(11/07/2012) Hours after President Obama's historic re-election, climate group 350.org announced a massive rally to apply pressure on the administration to reject the Keystone Pipeline, which would bring tar sands from Alberta to an international market. In 2011 the group and its partners carried out massive civil disobedience action, resulting in over 1,000 arrests, and a rally 12,000-strong that literally encircled the White House. The pressure, which was also brought to Obama campaign offices around the country, helped spur the Obama Administration to suspend the pipeline.


Above the ocean: saving the world's most threatened birds


(11/01/2012) A life on the ocean is a perilous one for any bird. They must expend energy staying aloft for thousands of miles and learn to be marathon swimmers; they must seek food beneath treacherous waves and brave the world's most extreme climates; they must navigate the perils both of an unforgiving sea and far-flung islands. Yet seabirds, which includes 346 global species that depend on marine ecosystems, have evolved numerous strategies and complex life histories to deal with the challenges of the sea successfully, and they have been doing so since the dinosaur's last stand. Today, despite such a track record, no other bird family is more threatened; yet it's not the wild, unpredictable sea that endangers them, but pervasive human impacts.


Picture of the day: Shell drilling rig within view of the Arctic National Wildlife Refuge

(10/29/2012) Twelve miles off shore from the Arctic National Wildlife Refuge floats a seemingly tiny man-made device—at least from an airplane—but it's actually a 160-foot high Shell Dutch Royal oil drilling rig. While the hugely controversial plan to drill for oil in the Arctic ocean was postponed this year due to a variety of mishaps and delays, the Shell rig is expected to be in the area until the end of month drilling top holes in the ocean floor to prep oil drilling next year.


Will we need to pull carbon out of the atmosphere to save ourselves?


(10/17/2012) This year saw the Arctic sea ice extent fall to a new and shocking low, while the U.S. experienced it warmest month ever on record (July), beating even Dust Bowl temperatures. Meanwhile, a flood of new research has convincingly connected a rise in extreme weather events, especially droughts and heatwaves, to global climate change, and a recent report by the DARA Group and Climate Vulnerability Forum finds that climate change contributes to around 400,000 deaths a year and costs the world 1.6 percent of its GDP, or $1.2 trillion. All this and global temperatures have only risen about 0.8 degrees Celsius (1.44 degrees Fahrenheit) since the early Twentieth Century. Scientists predict that temperatures could rise between 1.1 degrees Celsius (2 degrees Fahrenheit) to a staggering 6.4 degrees Celsius (11.5 degrees Fahrenheit) by the end of the century.


Norway to double carbon tax on oil industry for climate change programs

(10/15/2012) Beginning next year, Norway will nearly double the carbon tax on its domestic oil industry to help set up a $1 billion climate change fund for programs in developing nations among other green projects. The Scandinavian nation is the world's 13 largest oil producer and third biggest oil exporter, yet has been one of the most active champions of funding climate change projects.


British government comes out against drilling in Virunga National Park by UK company

(10/01/2012) The British government has come out in opposition against oil drilling plans by UK-based, SOCO International, in Virunga National Park, reports Reuters. The first national park established on the continent, Virunga is home to one of only two populations of mountain gorillas (Gorilla beringei beringei) in the world. In March of this year, two oil exploratory permits came to light granting SOCO seismic testing inside the park by the government of the Democratic Republic of Congo (DRC).


Penguins face a slippery future


(09/26/2012) Penguins have spent years fooling us. With their image seemingly every where we turn—entertaining us in animated films, awing us in documentaries, and winking at us in commercials—they have made most of us believe they are doing just fine; the penguin's charming demeanor has lulled us into complacency about their fate. But penguin populations are facing historic declines even as their popularity in human society rises. Overfishing is decimating some of their prey species, climate change is shifting their resources and imperiling their habitat, meanwhile pollution, such as oil spills, are putting even healthy colonies at risk. Now, a young organization, the Global Penguin Society (GPS), is working to save all of the world's 18 penguin species by working with scientists, governments, and local communities.


Another mishap kills Shell's Arctic oil drilling for the year

(09/18/2012) Following global protests, a series of embarrassing mishaps, and a lengthy regulatory process, Dutch Royal Shell has announced it is abandoning its hugely controversial off-shore oil drilling in the Arctic—this year. The announcement came after the company damaged a containment dome meant to cap an oil spill. The incident was the latest in a series of delays and problems that oil the giant faced in its $4 billion plan to drill in the Chukchi and Beaufort Seas.


Talisman abandons Amazon oil development in Peru's rainforest

(09/13/2012) Talisman Energy (TLM) is abandoning oil exploration in a block of forest in the Peruvian Amazon, reports Amazon Watch, an activist group that has campaigned against the driller since 2004.


Shell begins offshore drilling in the Alaskan Arctic

(09/10/2012) With the approval of the Obama Administration, Royal Dutch Shell began drilling into the ocean floor of the Chukchi Sea off the coast of Alaska yesterday morning. The controversial operation, which has been vehemently opposed by environmental and Native groups, will likely only last a few weeks this year until the Arctic winter sets in. The U.S. government has said that Shell must complete operations by September 24th, however the oil giant has asked for an extension.


Obama approves preparation for oil drilling in Arctic, Shell en route

(08/30/2012) In the same week that sea ice in the Arctic Ocean hit another record low due to climate change, the Obama Administration has given final approval to Royal Dutch Shell to prepare for exploratory drilling in the region. Vehemently opposed by environmentalists and indigenous groups, the drilling plans are a part of the Obama Administrations 'all of the above' energy policy. Whether or not Shell will actually drill a well this season, however, is still up in the air as its oil spill containment barge remains docked in Washington state for an upgrade that could last several days.


U.S. boosts fuel economy standard to 54.5 mpg

(08/29/2012) The Obama administration finalized rules that will boost the national fuel economy standard for cars and light trucks to 54.5 miles per gallon for the 2025 model year.


Greenpeace abandons occupation of Arctic oil drilling rig after workers throw metal at them

(08/26/2012) On Friday the head of Greenpeace, Kumi Naidoo, and five other activists occupied an Arctic oil platform owned by Russian oil and gas giant Gazprom to protest exploiting fossil fuel beds in the Arctic ocean. The action by Greenpeace was short-lived after workers began spraying them with cold water from high-powered hoses and then threw pieces of metal at them, according to Naidoo, who communicated via Twitter during the civil disobedience.


Shell running out of time to drill in U.S. Arctic - this year

(08/20/2012) The clock is running out for oil giant, Royal Dutch Shell, to drill controversial oil wells in the U.S. Arctic before the harsh winter sets in, reports the Wall Street Journal and Bloomberg. While the company is still optimistic it can reach the Arctic by summer's end, it awaits a number of final permits after suffering numerous setbacks, including one of its drilling ships going adrift and nearly running aground in Alaska.


United States ranks near bottom on first ever energy efficiency scorecard

(08/15/2012) Last month, the American Council for an Energy Efficient Economy released its first ever international energy efficiency scorecard, which gave the United Kingdom the top score. Using data points honed over years of rating U.S. states, the organization hoped to inspire nations to learn from each others' effective policies, as well as encourage "friendly competition" in the spirit of lowering global carbon emissions. At number one, the United Kingdom achieved a score of 67 out of 100 points, followed by Germany, Italy and Japan. As a whole, the European Union tied with China and Australia, and nine points below them, the United States came in with a score of 47 out of 100.


Human rights court favors indigenous tribe over Ecuadorian government in oil battle

(07/31/2012) The Inter-American Court of Human Rights has found in favor of a Kichwa community's right to consultation prior to industrial projects on their land in a ruling that could have implications for many indigenous peoples across the Americas. The court found that the government of Ecuador violated the indigenous people's rights by allowing the Argentine oil company, Compania General de Combustibles (CGC), on their land without proper consultation.


Prominent climate skeptic reverses course, says global warming worse than IPCC forecast

(07/30/2012) After starting his own project to study global warming, a once-prominent climate change skeptic and physicist says he now accepts the reality of anthropogenic climate change. "Last year, following an intensive research effort involving a dozen scientists, I concluded that global warming was real and that the prior estimates of the rate of warming were correct. I'm now going a step further: Humans are almost entirely the cause," Richard Muller writes in the New York Times as his team, the Berkeley Earth Project, releases a new paper that finds an even stronger link between greenhouse gas emissions and rising temperatures worldwide than the Intergovernmental Panel on Climate Change (IPCC).


Deepwater Horizon oil spill may have played role in dolphin deaths

(07/22/2012) In the first four months of 2011, 186 bottlenose dolphins (Tursiops truncatus) were found dead in the Gulf of Mexico, nearly half of them dolphin calves many of whom were perinatal, or near birth. Researchers now believe a number of factors may have killed the animals. Writing in the open-access journal PLoS ONE, scientists theorize that the dolphins died a sudden influx of freshwater from snowmelt after being stressed and weakened by an abnormally cold winter and the impacts of the BP oil spill.


Over 500 dead penguins wash up in Brazil, cause under investigation

(07/17/2012) In recent weeks, 512 Magellanic penguins (Spheniscus magellanicus) have washed up dead in Brazilian state of Rio Grande do Sul. Although badly composed, researchers do not see any obvious signs why the penguins died, especially in such numbers. Marine biologists are currently performing autopsies on carcasses and hope to determine cause of death within a few weeks.


Thousands of scientists hold mock funeral in Canada to highlight nation's "death of evidence"

(07/11/2012) Carrying signs that said 'Stop Harper's War on Knowledge' and 'Scientists Shouldn't Wear a Muzzle,' Canada's scientists were unusually theatrical yesterday at a rally against the Canadian government's cuts for basic science funding and environmental protections. Scientists, dressed in white coats, carried a coffin to represent "the death of evidence" in Canada, while a costumed grim-reaper led the way. According to police, around 2,000 joined in the protest.


Vietnam buys stakes in controversial oil blocks threatening Peru's most vulnerable indigenous people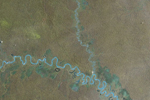 (07/11/2012) Vietnam's state oil and gas company, PetroVietnam Exploration and Production (PVEP), has announced its intention to acquire a major stake in controversial oil operations in the remote Peruvian Amazon. This area, known as Lot 67, is one of the most biodiverse in the world and home to indigenous people living without regular contact with outsiders, sometimes dubbed 'isolated' or 'uncontacted', who could be decimated by contact with oil company workers because they are highly vulnerable to disease.


Want to stop climate change: buy fossil fuel deposits


(06/07/2012) Governments, NGOs, and others fighting climate change should consider buying coal and oil deposits—not to exploit them, but to keep them from being exploited, according to a bold new policy paper in the Journal of Political Economy. Economist Bard Harstad with the Kellogg School of Management argues that climate coalitions could quickly slash carbon emissions by purchasing and conserving marginal fossil fuel deposits, a strategy that would solve the current problem of carbon leakage, i.e. when cutting emissions in one place pushes others to burn more elsewhere. Given that carbon emissions rose to a new record last year—31.6 gigatons—and carbon has hit 400 parts per million (ppm) in the atmosphere for the first time in at least 800,000 years, Harstad's analysis comes at a time when scientists are warning that urgent and bold action is needed to mitigate global climate change before it becomes irreversible.


Oil company blamed for fire in Belize national park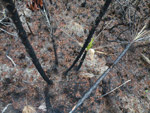 (05/01/2012) At the end of March in southern Belize the sun beats down through blackened trees onto what was the only known low-lying sphagnum moss bog in Central America. Now it is an expanse of ash and pale crusts of burned moss onto which dragonflies settle briefly before passing on. Fire spread through the area at the end of February 2012, and since then reeds have begun to sprout, but otherwise it remains a scene of devastation with no sign that the moss is regenerating.


Greenpeace activists occupy icebreaker set for Arctic drilling

(05/01/2012) Greenpeace has announced that 20 of its activists, stemming from 13 countries, have locked themselves in an icebreaker ship in Helsinki, Finland. The ship is scheduled to move out to the Alaskan Arctic to aid in exploratory offshore drilling by oil giant Shell. Another icebreaker has already left for the U.S. Arctic; both have been leased to Shell by their owner, the Finnish government.



Page 1 | Page 2 | Page 3 | Page 4 | Page 5 | Page 6 | Page 7