News articles on kenya

---
Mongabay.com news articles on kenya in blog format. Updated regularly.






Using DNA evidence to pinpoint poaching zones
(06/30/2015) A study published last week in Science showed that most of the ivory being trafficked today comes from two areas in Africa: savanna elephant ivory from southeast Tanzania in East Africa and forest elephant ivory from the meeting point of Gabon, the Republic of Congo, Cameroon, and Central African Republic.
What do China, Kenya and India have in common? Wildlife trafficking

(06/16/2015) When it comes to trafficking rhino, elephant, and tiger parts the biggest players are China, Kenya, India, Vietnam, South Africa and Thailand, according to a new paper in PNAS. Examining news media reports aggregated by HealthMap: Wildlife Trade, researchers were able to pinpoint the most important countries for exporting, moving and importing illegal wildlife parts worldwide.
Photo essay: Polluted, overfished, and choked by weeds, world's second-largest lake is 'on its knees'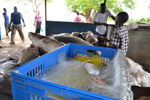 (06/02/2015) Lake Victoria is choking with pollution from industrial, agricultural, and human waste. Its problems are compounded by illegal fishing, catching of juvenile fish, and infestations of water hyacinth and the carnivorous Nile perch, which has wiped out many native fish species. Activists say lax law enforcement and a lack of political will are failing the lake, whose fisheries help feed nearly 22 million people.
New hope for the world's most endangered zebra
(05/22/2015) Writer and conservation biologist Nika Levikov embarked on the team's latest field mission led by Davidson, to the arid savannah landscape of northern Kenya to help find Grevy's zebras and attach GPS collars. This sub-population has never before been formally documented. With GPS, their movements can be tracked and scientists can learn more about this most endangered zebra species.
Kenya's Karura Forest, symbol of GreenBelt Movement, suffering death by 1,000 cuts
(04/29/2015) The founder of Kenya's GreenBelt Movement, Wangari Maathai, won the Nobel Peace Prize in 2004 because she talked environmental truth to power. She also walked the walk. Especially on a January morning in 1999 when she strode into the Karura Forest, Nairobi's flagship preserve, to plant trees to protest government approved plans to build a private golf course on protected land there.
Empowering women in order to save the harvest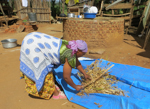 (04/16/2015) There are plenty of technological challenges to reducing food waste in sub-Saharan Africa, but a challenge that might prove more important to overcome is gender inequality. Women are responsible for nearly half of agricultural labor in sub-Saharan Africa, with some estimates reaching up to 90 percent. But they often don't have the authority to make financial decisions for their families, even when it comes to managing or selling the crops they've grown themselves.
Kenya crackdown on terrorism threatens NGOs, wildlife, media
(04/03/2015) The terrorist attack that killed at least 147 people at Garissa University on April 2nd was another tragic milestone in Kenya's ongoing battle with the al-Shabab terrorist group based in Somalia. In response to several other brutal attacks on civilians, Kenya's government recently passed and proposed harsh new laws that are alarming environmental activists, non-governmental organizations (NGOs), the media, opposition politicians and the public.
Campaign asks consumers to directly support forest conservation

(02/18/2015) A new campaign is calling on consumers to directly support forest conservation with their wallets. Stand For Trees is an initiative launched by Code REDD, a marketing platform for a group of organizations running REDD+ forest conservation projects.
When predators attack, plants grow fewer thorns
(12/17/2014) Crisp lines of light begin to play out across the landscape. As the morning light grows, blades of grass take shape and, amongst rocky outcrops, green acacia breaks the yellow and gold of the savannah. Stirring in this early morning atmosphere is the African impala, an ungulate that typically grazes at dusk and dawn.
Then there were five: rhino death moves species closer to extinction

(12/15/2014) As if news for rhinos couldn't get any worse: this weekend, Angalifu, died a the San Diego Zoo. Forty four-year-old Angalifu was a male northern white rhino and his death means only five of this subspecies remains on the planet. Angalifu's death, which keepers suspect was simply from old age, follows soon after the death of another northern white rhino, Suni, in October.
Relief for Kenya's rare coastal forest
(12/09/2014) In October this year, CAMAC Energy, an oil and gas exploration and production company, announced that they would conduct seismic surveys for oil and gas within Arabuko-Sokoke Forest, one of the last remaining fragments of coastal forests in East Africa. But following immense pressure from the environmental front, CAMAC Energy cancelled their plans to conduct surveys inside the forest.
One-two punch: farming, global warming destroying unique East African forests
(12/03/2014) Lush mountains speckle East Africa's grasslands and desert, from Mozambique to Ethiopia. These isolated habitats are home to a plethora of species, and are considered by scientists to be some of the most biodiverse regions in the world. However, their forests are being cut down for farmland and are threatened by global warming, putting at risk multitudes of species that have nowhere else to go.
91% of Kenya's protected areas shrank in 100 years
(11/04/2014) Over the last century, 91.7 percent of all changes to protected areas in Kenya have involved reductions in their area, known as downsizing, which is an unusual and remarkable statistic from a global perspective. Analyses show, however, that a variety of factors—including some that which occurred half a century ago—could be responsible for the status of forests in Kenya today.
With death of rhino, only six northern white rhinos left on the planet
(10/20/2014) Rhino conservation suffered another tragic setback this weekend with the sudden death of Suni, a male northern white rhinoceros at the Ol Pejeta Conservancy in Kenya. Suni's passing means there are only six northern white rhinos left in the world, and only one breeding male. 'Consequently the species now stands at the brink of complete extinction, a sorry testament to the greed of the human race,' wrote the Conservancy.
Elephants worth much, much more alive than dead, says new report
(10/06/2014) Elephants are worth 76 times more when they're alive than dead, according to a new analysis released this past weekend. The report follows on the heels of findings by WWF that the world has lost 50 percent of its wildlife over the past 40 years, with more than half of African elephants killed for ivory in just one decade.
WCS-led raids lead to six arrests near Mozambique's largest reserve
(09/12/2014) A joint force of the Wildlife Conservation Society (WCS) and government authorities are in the midst of carrying out a series of raids against poachers in Mozambique aimed at halting the illegal killing of elephants in Niassa National Reserve, the country's largest protected area. Six men, thought to be responsible for killing 39 elephants in 2014, were arrested in an early morning bust in the town of Marrupa, just south of the park.
Next big idea in forest conservation: Reconnecting faith and forests
(07/24/2014) 'In Africa, you can come across Kaya forests of coastal Kenya, customary forests in Uganda, sacred forest groves in Benin, dragon forests in The Gambia or church forests in Ethiopia...You can also come across similar forest patches in South and Southeast Asia including numerous sacred groves in India well-known for their role in conservation of biological diversity,' Dr. Shonil Bhagwat told mongabay.com.
Too tempting, too easy: poachers kill Kenya's biggest elephant
(06/16/2014) While illegal, the ivory trade is having a huge impact on elephant populations throughout the world. A new report issued by the Convention on International Trade in Endangered Species of Wild Fauna and Flora (CITES) finds that while there was a small reduction in the number of African elephants killed by poachers in 2013, the rate is still unsustainable.
Singapore intercepts massive illegal shipment of Madagascar rosewood
(06/03/2014) Authorities in Singapore have made the largest-ever international seizure of rosewood logs, providing further evidence that industrial-scale smuggling of Madagascar's rainforest timber continues despite an official ban on the trade. Details of the seizure remain sparse since the investigation is still active, but leaked correspondence between officials in Madagascar indicates that the shipment amounts to 3,000 tons, or more than 29,000 illicit rosewood logs.
Culling elephants leaves an impact on their social structure decades later
(05/30/2014) Researchers from the University of Sussex studied and compared the social behavior of two elephant herds: one that was severely affected by 1970 and 1980 culling operations and a herd that was relatively unaffected. In their results, the researchers found that the elephant herds that had experienced culling operations exhibited signs of post traumatic stress disorder.
Loss of wildlife and deforestation can increase human disease
(05/08/2014) Deforestation is wiping out habitat for plants and animals around the world. It is linked to reductions in air and water quality, hastening climate change, and is contributing to increased rates of drought and fire. Now, for the first time, researchers have found that deforestation may also lead to a heightened risk of human disease
Birds of the Serengeti – book review

(02/27/2014) Birds of the Serengeti: And Ngorongoro Conservation Area by Adam Scott Kennedy may be the best birding book available covering the general safari region for northwestern Tanzania and southern Kenya. Filled with firsthand accounts, excellent photographs, and broken down into chapters by habitats, Birds of the Serengeti: And Ngorongoro Conservation Area is the guidebook for the broader non-scientific community.
Animals of the Serengeti – book review

(02/19/2014) Animals of the Serengeti: And Ngorongoro Conservation Area by Adam Scott Kennedy and Vicki Kennedy is an easy-to-use guidebook that is also very readable. The region covered by the book is the Greater Serengeti area bounded in the west by Lake Victoria and the east by Lake Manyara in Tanzania, and in the north by southern Kenya.
Samburu's lions: how the big cats could make a comeback in Kenya
(09/30/2013) In 2009 conservationists estimated that less than 2,000 lions survive in Kenya, a drop of 26 percent in just seven years. In addition, the East Africa country continues to hemorrhage lions: around a hundred a year. Poaching, poisoning, and large-scale habitat loss has put lions on the defensive across Africa, but even countries once thought lion strongholds--like Kenya--have seen populations harried to devastation and in some cases local extinction. Shivani Bhalla, a fourth-generation Kenyan, is working to turnaround this trend in Samburu National Reserve.
Rhino slaughtered for its horn in city park

(08/13/2013) In another sign that the rhino poaching crisis has gone out-of-control, Kenyan officials announced late last night that a pregnant rhino was poached in Nairobi National Park, which sits on the edge of Kenya's capital. Home to lions, leopard, giraffes and hippos in addition to rhinos, the park is known for its views of iconic wildlife flanked by Nairobi's skyline.
No sweat: elephants living with people aren't stressed
(07/23/2013) Nature preserves, wildlife sanctuaries, national forests, parks, grasslands and protected areas are the cornerstones of conservation. These are the wild places where animals can still dwell, grow, and reproduce in their natural environment without any human-caused stressors. While many of these special places have facilitated leaps and bounds for wildlife conservation, the reality is that these areas are extremely limited and most plants and animals live beyond, or must migrate out of, their bounds.
Obama to take on elephant and rhino poaching in Africa

(07/03/2013) Barack Obama launched a new initiative against wildlife trafficking on Monday, using his executive authority to take action against an illegal trade that is fueling rebel wars and now threatens the survival of elephants and rhinoceroses. The initiative, announced as the president visited Tanzania on the final stop of his African tour, was the second time in a week Obama has used an executive order to advance environmental policy, after announcing a sweeping new climate change plan.
Kenya getting tough on poachers, set to increase fines and jail time

(05/29/2013) The Kenyan parliament has approved emergency measures to tackle the on-going poaching crisis: last week Kenyan MPs approved legislation that should lead to higher penalties for paochers. The emergency measure passed just as Kenya Wildlife Service's (KWS) is pursuing a gang of poachers that slaughtered four rhinos over the weekend. Both rhinos and elephants have suffered heavily as poaching has escalated in Kenya and beyond.
Compromise on Serengeti road?: build an elevated highway

(05/22/2013) Famed anthropologist and conservationist Richard Leakey has proposed a possible solution to the hugely controversial Serengeti road: build an elevated highway. Leakey made the remarks during a conference at Rutgers University on May 14th, as reported by Live Science. The Tanzanian government's plans to build a road through the remote, northern Serengeti has come under both environmental and international criticism, as scientific studies and leaked government reports have found the proposed road would hugely hamper the world famous migration across the plans.
A Tale of Two Elephants: celebrating the lives and mourning the deaths of Cirrocumulus and Ngampit
(05/07/2013) On March 21st, the organization Save the Elephants posted on their Facebook page that two African elephants had been poached inside a nearby reserve: "Sad news from the north of Kenya. Usually the national reserves are safe havens for elephants, and they know it. But in the last two weeks two of our study animals have been shot inside the Buffalo Springs reserve. First an 18 year-old bull called Ngampit and then, yesterday, 23 year-old female called Cirrocumulus (from the Clouds family)."
Elephant woes: conservationists mixed on elephant actions at CITES
(03/14/2013) Conservationists couldn't agree if the glass was half-full or half-empty on action to protect elephants at the Convention on International Trade in Endangered Species (CITES) in Bangkok, Thailand. Elephants, especially in Africa, have faced a massive rise in poaching over the last decade with tens-of-thousands shot dead every year. Forests elephants in central Africa have been especially targeted: new research estimates that an astounding 60 percent of the world's forest elephants have been slaughtered for their tusks in the last ten years alone. While conservationists had hopes that CITES would move aggressively against elephant poaching, the results were a decidedly mixed-bag.
Violence in Kenya's Tana River Delta stems from natural resource conflict

(03/02/2013) Since August 2012, Kenya's Tana River Delta has been besieged by civil conflict continuing into the New Year. The New York Times reported in January at least 200 people are dead and 36,000 displaced in increasingly violent skirmishes between the herders and farmers who share the delta of Kenya's largest river. Although the conflict began as an isolated dispute over water, both groups engaged in retaliatory attacks that have earned comparisons by major global media to the violence preceding Kenya's notoriously violent presidential election.
Forests in Kenya worth much more intact says government report
(01/24/2013) Kenya's forests provide greater services and wealth to the nation when they are left standing. A landmark report by The Kenyan Government and the United Nations Environment Programme (UNEP) addresses the importance of forests to the well-being of the nation, putting Kenya among a pioneering group of countries that aim to center development plans around nature-based assets.
Birds of the Masai Mara - book review

(01/23/2013) Birds of the Masai Mara by Adam Scott Kennedy, is the first dedicated bird book to the Masai Mara region. This handy guidebook, covering over 200 species of birds, on purpose avoids any unnecessary ornithological techno-jargon while presenting the region's birds using high-quality photographs followed by short text. Building upon the recently published Animals of the Masai Mara, the format of this guidebook is user-friendly and filled with entertaining stories.
How a text message could save an elephant or a rhino from a poacher

(01/15/2013) Soon a text message may save an elephant's or rhino's life. The Kenya Wildlife Service (KWS) is implementing a new alarm system in some protected areas that will alert rangers of intruders via a text message, reports the Guardian. Elephants and rhinos have been killed in record numbers across Africa as demand for illegal rhino horns and ivory in Asia has skyrocketed.
Kenya suffers it worst elephant poaching incident yet

(01/08/2013) Over the weekend Kenya suffered its single worst elephant poaching incident when poachers killed an entire family of elephants. In all, eleven elephants were gunned down and had their tusks removed. Among the dead was a two-month-old calf. The elephants were killed in Tsavo East National Park.
Animals of the Masai Mara - book review

(01/06/2013) Animals of the Masai Mara is the first illustrated guidebook to the Masai Mara region along the Kenya and Tanzania border. This is the world famous region of wildebeest migrations, large felines, towering African elephants, fascinating cultures, and great flora and fauna diversity. This is the guidebook for every child, and child inside of us, between the ages of 5 and 105 that has ever dreamt of learning about the fascinating animals seen on a safari in Africa.
Why it's time to ban the ivory trade for good [Graphic images: viewer discretion advised]
(12/12/2012) This week the Kenya Wildlife Service (KWS) announced a 14% decline in elephants in the Samburu/Laikipia ecosystem over the last 4 years. The decline has occurred in a population whose natural growth rate was measured at 5.3% between 2002 and 2008 according to the previous survey, suggesting that over 300 elephants are dying annually in the Samburu and Laikipia's landscape, denting the poster child image of one of Kenya's most important wildlife landscapes. Poaching and drought are the main causes of mortality in this population. The impact of poaching on tourism cannot be ignored, heavily armed bandits threaten more than elephants, if we can't protect elephants how can we protect international tourists? But it's the long term consequence that are of greater concern.
Cell phones help decipher malaria transmission in Kenya
(11/19/2012) Malaria parasites can stow away silently in a person's bloodstream. Without any symptoms to betray them, their human host can unwittingly transport the parasites hundreds or thousands of miles. Tracking them has been nearly impossible, especially in poor countries. Now, researchers have harnessed a new tool: the burgeoning number of cell phone users in Africa, which help trace how malaria spreads.
Cute animal picture of the day: baby giraffe

(11/12/2012) Reticulated giraffes (Giraffa camelopardalis reticulata), one of nine subspecies, are found in Somalia, Kenya, and Ethiopia. The world's tallest land animal, giraffes can stand as high as 5–6 meters (16–20 feet).
Authorities confiscate 600 dead elephants' worth of ivory in Hong Kong

(10/22/2012) Hong Kong authorities have confiscated two massive shipments of elephant tusks, totaling 1,209 tusks, stemming from Kenya and Tanzania. Representing over 600 poached elephants, the shipments are estimated to be worth $3.4 million on the black market. African elephants are being decimated for their tusks in recent years with heavily-armed and well-connected poachers—backed by criminal syndicates—killing off whole herds in some cases.
In midst of rhino poaching epidemic, Lewa Wildlife Conservancy has happy problem: too many black rhinos
(10/02/2012) So far this year, South Africa has lost 430 rhinos to poachers, more than one animal a day. The epidemic of rhino poaching, fueled by demand for black-market powdered rhino horn in Vietnam and China, is decimating rhino species worldwide. In fact, last year saw the official extinction of two rhino subspecies: the Vietnamese rhino (Rhinoceros sondaicus annamiticus), a subspecies of the Javan, and the western black rhino (Diceros bicornis longipes), a subspecies of the black. However there is one place where rhinos still thrive. The Lewa Wildlife Conservancy in Kenya has found itself with a unique, but happy, problem: they have so many black rhinos, which are considered Critically Endangered by the IUNC Red List, that they need to move some to stop rhino-fights. In other words, their rhino population has hit its limit for the 25,000 hectare (62,000 acre) nonprofit protected area.
World Bank agrees to fund project related to controversial Gibe III dam

(09/27/2012) Originally refusing to provide funding to Ethiopia's controversial Gibe III hydroelectric dam, the World Bank has now announced plans to fund the power lines that will carry generated electricity away from it. In their official statement they report that the lines will "connect Ethiopia's electrical grid with Kenya's, create power-sharing between the two countries, reduce energy costs, promote sustainable and renewable power generation [and] better protect the region's environment...eventually benefiting 212 million people in five countries."
Picture of the day: baby Grevy's zebra

(09/10/2012) Not only is the Grevy's zebra (Equus grevyi) the biggest of the three zebra species, it is also the world's largest wild horse species. Once roaming throughout the horn of Africa, today the species is confined to a few populations in Kenya and Ethiopia.
Picture of the day: Yao Ming with baby elephant orphaned by ivory trade

(08/27/2012) Former NBA Basketball player and Olympian, Yao Ming is taking his first trip through Africa in order to see the on-the-ground impacts of the black-market ivory and rhino trades in East Asia. Ming, who stands 7-and-a-half feet (2.3 meters), has become not only well-known for his athletic prowess, but also his devotion to endangered wildlife.
Elephant ancestors and Africa's Bigfoot: new initiative works to preserve a continent's wildest tales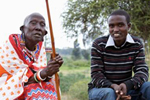 (08/20/2012) Paula Kahumbu, the Executive Director of WildlifeDirect and a 2011 National Geographic Emerging Explorer, is on a mission to reconnect young Africans with the natural world through storytelling. In a new initiative dubbed Africa's Wildest Stories, Kahumbu and others are recording the wit and wisdom of African elders in Kenya as they share their love of nature and the way in which Africans, for millennia, have co-existed with their environment and its astounding wildlife.
Forest cover falls 9% in East Africa in 9 years
(07/31/2012) Forest cover in East Africa has dropped by 9.3 percent from 2001-2009, according to a new paper published in the open-access journal PLoS ONE. Looking at 12 countries in the region, the scientists found that, worryingly, forests were particularly hard hit near protected areas. Usually thought of as a region of vast savannas, such as the Serengeti, East Africa is also home to incredibly biodiverse tropical forests, including coastal forests, rich montane forests, and the eastern portion of the Congo Rainforest.
Ten African nations pledge to transform their economies to take nature into account

(06/11/2012) Last month ten African nations, led by Botswana, pledged to incorporate "natural capital" into their economies. Natural capital, which seeks to measure the economic worth of the services provided by ecosystems and biodiversity—for example pollination, clean water, and carbon—is a nascent, but growing, method to curtail environmental damage and ensure more sustainable development. Dubbed the Gaborone Declaration, the pledge was signed by Botswana, Liberia, Namibia, Mozambique, Rwanda, Gabon, Ghana, Kenya, South Africa, and Tanzania following a two day summit.
Charting a new environmental course in China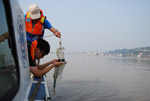 (05/21/2012) Founded in 1951, The Nature Conservancy (TNC) works in more than 30 countries and has projects in all 50 of the United States. The Conservancy has over one million members, and has protected more than 119 million acres of wild-lands and 5,000 miles of rivers worldwide. TNC has taken an active interest in China, the world's most populated nation, and in many important ways, a critical center of global development. The following is an interview with multiple directors of The Nature Conservancy's China Program.
David vs. Goliath: Goldman Environmental Prize winners highlight development projects gone awry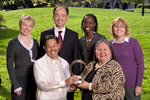 (04/16/2012) A controversial dam, a massive mine, poisonous pesticides, a devastating road, and criminal polluters: many of this year's Goldman Environmental Prize winners point to the dangers of poorly-planned, and ultimately destructive, development initiatives. The annual prize, which has been dubbed the Green Nobel Prize is awarded to six grassroots environmental heroes from around the world and includes a financial award of $150,000 for each winner.
Cute animal picture of the day: endangered baby giraffe

(03/29/2012) A baby Rothschild's giraffe (Giraffa camelopardalis rothschildi) was recently born at the Wildlife Conservation Society's (WCS) Bronx Zoo. The subspecies was classified as Endangered in 2010 with a wild population of less than 700 individuals in Kenya and Uganda.
Animal picture of the day: a baby bongo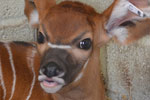 (03/22/2012) A female bongo (Tragelaphus eurycerus) was born at the Zoological Society of London's Whipsnade Zoo last month. "The calf and her mum are happy to sit with other members of the group and the calf is not always found with mum—babysitting is common with the bongo," Mark Holden, Africa section leader at ZSL Whipsnade Zoo, said in a press release.
Legal case against Serengeti road moves forward

(03/21/2012) A regional case against the construction of a proposed road through Serengeti National Park has moved to trial after a judge with the East African Court of Justice (EACJ) threw out concerns by Tanzania reports the Daily Nation. The government of Tanzania has proposed a controversial highway that would bifurcate the northern part of the Serengeti National, only to see their plans stalled by a lawsuit filed by the Kenyan-based NGO, Africa Network for Animal Welfare (ANAW), which argues that the road could have massive consequences for the entire Serengeti ecosystem, a view shared by many scientists.
Africa Wildlife Foundation faces lawsuit from indigenous community in Kenya

(03/12/2012) Africa Wildlife Foundation (AWF), the conservation nonprofit based in Washington, DC, is facing a lawsuit by Kenya's Samburu tribe over alleged unlawful evictions. The hearing, originally scheduled for January 23, has now been postponed to later this month. The dispute is over an area of land in Laikipia District in Kenya, one of Africa's most wildlife rich areas. Until recently, it was also the homeland of some 2,000 semi nomadic members of the Samburu tribe. At least according to the Samburu.
International Bird Area in Kenya saved from conversion into biofuel crop

(02/29/2012) A campaign by NGO Nature Kenya has saved the Dakatcha Woodland Important Bird Area (IBA) from destruction for planting biofuel crops, reports BirdLife International. Located near Kenya's eastern coastline, the forest is home to two IUCN Red List Endangered species, Clarke's weaver (Ploceus golandi) and sokoke pipit (Anthus sokokensis), both of which are imperiled by habitat loss. The plan to covert 10,000 hectares of the forest in jatropha, used for biofuels, was recently rejected by Kenya's National Environment Management Authority (NEMA).
Elephant poachers kill unarmed wildlife ranger in Kenya

(01/16/2012) Abdullahi Mohammed, an wildlife ranger, was killed in the line of duty in Kenya this weekend by elephant poachers. A ranger with the conservation organization Wildlife Works, Mohammed was shot by poachers in Wildlife Works Kasigau Corridor project, a REDD program (Reduced Emissions From Deforestation and Degradation).
Bycatch-reducing fish trap wins $20,000

(01/11/2012) An innovative fish trap that allows small non-target fish to escape won a new content by RARE Conservation and National Geographic to fund solutions to overfishing. Developed through studies in Curaçao and Kenya with the Wildlife Conservation Society, the trap has gaps for juvenile fish to swim out of reportedly reducing bycatch by 80 percent. The entry won a $20,000 grant.
Eco-toilets help save hippos and birds in Kenya
(01/04/2012) It may appear unintuitive that special toilets could benefit hippos and other wetland species, but the Center for Rural Empowerment and the Environment (CREE) has proven the unique benefits of new toilets in the Dunga Wetlands on Lake Victoria's Kenyan side. By building ecologically-sanitary (eco-san) toilets, CREE has managed to alleviate some of the conflict that has cropped up between hippos and humans for space.
Featured video: conservation challenges in Kenya

(10/12/2011) Paula Kahumbu, National Geographic Emerging Explorer and Executive Director of WildlifeDirect, speaks on the problems facing conservation in Kenya including poverty, human-wildlife conflict, and development.
Kenya should embrace living with nature as the model for a healthier, wealthier nation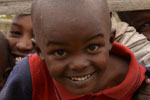 (09/27/2011) Hundreds of thousands of Kenyans are supporting government efforts to enact progressive new policies through its Vision 2030 initiative as it promises to lift us out of a depressed economy and to take us onto a path to becoming a prosperous developed nation. For this to occur, development must be sustainable —but for now what the people want and need most is for the basic necessities for life to be assured like adequate water, sanitation, energy, health, education, homes, and jobs. It is unfortunate that some of our leaders are mistaken in believing that this means Kenya should look like USA or Europe with concrete cities and mega highways, speed trains, and artificial gardens—it will all be at the cost of our spectacular natural environment and wildlife heritage. Kenya hardly has any natural resources, what we have is wilderness and wildlife. For Kenya to stand apart, she must aspire to safeguard the environment and protect forests and wildlife as a central means of to attaining this sustainable development goal.
Famine in Africa: Can Reforestation Improve Food Security?

(09/14/2011) Millions of people across the Horn of Africa are suffering under a crippling regional drought and tens of thousands have died during the accompanying famine. Refuge camps in Somalia, Kenya, and Ethiopia are swelling with the hungry.
Photos: World Food Program works to save lives in East Africa famine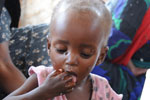 (08/28/2011) Over 12 million people across East Africa are imperiled by a hunger crisis brought on by extreme drought. The worst of the crisis is in Somalia, where famine has been declared in 5 areas of Somalia to date—the first famine to be declared by the UN in three decades. Somalia is unique, because here the drought has been exacerbated by a long-failed government and militants. Refugee camps have been set up in Kenya and Ethiopia, but are strained. A number of aid groups are working on the ground to provide emergency food and medical attention to hunger victims, but funding is still below what is needed. The largest group is probably the UN's World Food Program (WFP). Mongabay.com spoke to Dena Gubaitis, Communications Officer for the WFP, for background on the famine and how relief efforts are going on the ground.
Famine spreads: 29,000 young children perish

(08/04/2011) As the UN announces that famine has spread in Somalia to three additional regions (making five in total now), the US has put the first number to the amount of children under 5 who have so far perished from starvation in the last 90 days: 29,000. Nearly half of the total population of Somalia is currently in need of emergency food assistance. Yet, the al Qaeda-linked group al-Shabaab, which controls parts of Somalia, has made bringing assistance to many of the malnourished incredibly difficult, if not impossible. The famine in Somalia has been brought-on by lack of governance combined with crippling droughts throughout East Africa, which some experts have linked to climate change. High food prices worldwide and a lagging response by the international community and donors have made matters only worse.
A message to poachers: Kenya burns elephant ivory stockpile

(07/21/2011) Yesterday the president of Kenya, Mwai Kibaki, sent a fiery signal to illegal wildlife traffickers worldwide. Kibaki lit up five tons of elephant ivory, worth $16 million on the black market, to show the continent's resolve to undercut illegal poaching. This was the second time Kenya has set fire to millions of dollars worth of ivory.
Tens of thousands starving to death in East Africa

(07/20/2011) As the US media is focused like a laser on theatric debt talks and the UK media is agog at the heinous Rupert Murdoch scandal, millions of people are undergoing a starvation crisis in East Africa. The UN has upgraded the disaster—driven by high food prices, conflict, and prolonged drought linked by some to climate change—to famine in parts of Somalia today. Mark Bowden, UN humanitarian coordinator for Somalia, has said that tens of thousands Somalis have died from malnutrition recently, "the majority of whom were children."
Richard Leakey: 'selfish' critics choose wrong fight in Serengeti road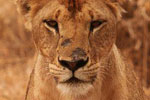 (07/02/2011) The controversial Serengeti road is going ahead, but with conditions. According to the Tanzanian Minister for Natural Resources and Tourism, Ezekiel Maige, the road will not be paved and it will be run by the Tanzanian park authority who will have the power to monitor traffic to 'ensure no harm comes to the wildlife population'. Critics argue that even an unpaved road would eventually cripple the largest land migration in the world. However, famed Kenyan conservationist, ex-politician, and anthropologist, Richard Leakey, told mongabay.com that critics of the road are focusing on the wrong fight while failing to respect Tanzania's right to develop. Leakey says that instead of attempting to stop the road from being built, which he believes is inevitable, critics should instead focus on funding a truly wildlife-friendly road.
Worst drought in 60 years brings starvation fears to East Africa

(06/30/2011) A prolonged drought in East Africa is bringing many of the region's impoverished to their knees: the World Food Program (WFP) is warning that 10 million people in the region are facing severe shortages. While not dubbed a famine yet, experts say it could become one. Meanwhile, a recent study by FEWS NET/USGS has revealed that the current drought is the worst in 11 of 15 East African regions since 1950-51. Worsening droughts are one of the predictions for the region as the world grows warmer.
How do we save Africa's forests?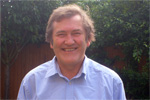 (06/19/2011) Africa's forests are fast diminishing to the detriment of climate, biodiversity, and millions of people of dependent on forest resources for their well-being. But is the full conservation of Africa's forests necessary to mitigate global climate change and ensure environmental stability in Africa? A new report by The Forest Philanthropy Action Network (FPAN), a non-profit that provides research-based advice on funding forest conservation, argues that only the full conservation of African forests will successfully protect carbon stocks in Africa.
Fight for flamingos: Tanzania to mine in world's most important flamingo breeding ground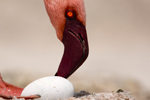 (05/09/2011) It's not easy to find a single word to describe witnessing hundreds of thousands of flamingos filling up a shallow lake in the Great Rift Valley of East Africa. 'Spectacle' comes to mind, but even this is not wholly accurate for the surreal pink crowd. However one describes it, this biological wonder may be under threat as Tanzania plans to mine in a flamingo breeding ground that is not only regionally important, but globally. Astoundingly, over half of the world's lesser flamingos (between 65-75%) are born in a single lake in northern Tanzania: Lake Natron.
A new rhino species?

(04/11/2011) Using genetic data and re-assessing physical evidence, scientists write that they have uncovered a new species of rhino, long considered by biologists as merely a subspecies. Researchers write in an open access PLoS ONE paper published last year that evidence has shown the northern white rhino is in fact a distinct species from the more commonly known—and far more common—southern white rhino. If the scientific community accepts the paper's argument it could impact northern white rhino conservation, as the species would overnight become the world's most endangered rhino species with likely less than ten surviving.
New organization seeks to make biofuels sustainable, but is it possible?

(03/24/2011) Not too long ago policy-makers, scientists, and environmentalists saw biofuels as a significant tool to provide sustainable energy to the world. However, as it became clear that biofuels were not only connected to deforestation, pollution, and greenhouse gas emissions (sometimes exceeding fossil fuels), but also competed with the global food supply and water sources, biofuels no longer seemed like a silver bullet, but a new problem facing the environment and the poor. Still, biofuels have persisted not so much due to perceived environmental benefits, but to entrenched interests by the big agricultural industry, lobbyists, and governments. However, the Roundtable on Sustainable Biofuels (RSB) hopes to begin certifying environmentally friendly biofuels that don't compete with food production or water sources.
First International Serengeti Day hopes to halt road project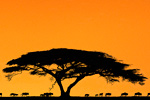 (02/23/2011) On March 19th the conservation organization, Serengeti Watch, is planning the world's first International Serengeti Day to celebrate one of the world's most treasured wildlife ecosystems. But the day also has another goal: bring attention to a Tanzanian government plan to build a road that would essentially cut the ecosystem, threatening the world's largest mammal migration. "The proposed road will be a major commercial route that cuts across a narrow stretch of the Park near the border with Kenya. It goes through a wilderness zone critical to the annual migration of 1.3 million wildebeest and 0.7 million zebras, antelope, and other wildlife. This will involve extracting a strip of land from the Park itself, resulting in both the fragmentation of the ecosystem and the removal of the Serengeti National Park from the list of UN World Heritage Sites," said David Blanton, co-founder of Serengeti Watch, in an interview with mongabay.com.
Leaked government study: road will damage Serengeti wildlife, despite president's assurances

(02/10/2011) Tanzania's President, Jakaya Kikwete, today gave promises that his proposed road project, which will bisect the Serengeti plains, would not hurt one of the world's most famed parks and one of its last great land migrations. "The Serengeti is a jewel of our nation as well as for the international community. […] We will do nothing to hurt the Serengeti and we would like the international community to know this," Kikwete said in a statement reported by the AFP. However, a government environment impact study, leaked to the conservation organization Serengeti Watch, paints a very different picture of how the road will damage the Serengeti. The report includes warnings that the road will 'limit' the migration of the plains' 1.5 million wildebeest and 500,000 other herbivores including zebra.
From Cambodia to California: the world's top 10 most threatened forests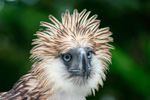 (02/02/2011) Growing populations, expanding agriculture, commodities such as palm oil and paper, logging, urban sprawl, mining, and other human impacts have pushed many of the world's great forests to the brink. Yet scientists, environmentalists, and even some policymakers increasingly warn that forests are worth more standing than felled. They argue that by safeguarding vulnerable biodiversity, sequestering carbon, controlling erosion, and providing fresh water, forests provide services to humanity, not to mention the unquantifiable importance of having wild places in an increasingly human-modified world. Still, the decline of the world's forests continues: the FAO estimating that around 10 million hectares of tropical forest are lost every year. Of course, some of these forests are more imperiled than others, and a new analysis by Conservation International (CI) has catalogued the world's 10 most threatened forests.
Can entrepreneurial insights save the Masai Mara?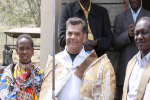 (01/23/2011) At the epicenter of East Africa's Great Migration, the Masai Mara of Southern Kenya hosts one of the world's great wildlife spectacles, as herds of over two million wildebeest, zebra, and gazelle congregate in search of fresh grazing brought by the annual rains. Yet, even here in one of the world's great wild places, modern man casts a long shadow, and the Mara Ecosystem is degenerating under the pressures of uncontrolled tourism, divisive local politics, and the burgeoning population growth of the local Maasai people. Working to reverse what seems to many conservationists a hopeless trend for the area, a champion of the Masai Mara has emerged in AJ Patel, founder of the Hasla Mara Wildlife Conservation Foundation. Building a career as a successful entrepreneur and civic leader in San Francisco Bay Area's Silicon Valley, AJ now focuses his considerable business experience and skills for the cause of global wildlife conservation
Lion poisonings decimating vultures in Kenya

(01/19/2011) It's a common image of the African savanna: vultures flocking to a carcass on the great plains. However, a new study has found that vulture populations are plummeting in Kenya's Masai Mara National Reserve, a part of the Serengeti plains, due to habitat loss as well as the illegal killing of lions. Increasingly farmers and livestock owners have targeted lions and other big predators by poisoning livestock carcasses with toxic pesticides, such as Furadan. Not only illegal, such poisonings take their toll on other Serengeti wildlife, including vultures that perish after feeding on the laced carcasses.
Hairy enigma of the Serengeti photographed again

(11/29/2010) A mysterious—and extremely hairy—animal has been photographed again in the Serengeti. Robert Berntsen, a frequent traveler to East Africa, photographed the creature, almost certainly a gazelle, in Kenya's Masai Mara Reserve. It was earlier photographed by Paolo Torchio in the same reserve.
Unknown elephant relative photographed in Kenya

(09/16/2010) Scientists conducting research in the Boni-Dodori forest on the coast of northeastern Kenya may have discovered a new species of giant elephant-shrew, reports the Zoological Society of London (ZSL).
Beyond bizarre: strange hairy antelope photographed in Kenya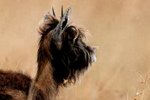 (08/19/2010) Is it a hairy goat roaming the plains? An antelope with some genetic mix-up? At this point no one knows. This strange creature was photographed in Kenya's Masai Mara National Reserve. Apart of the Serengeti plains, the Masai Mara covers 1,500 square kilometers and is home to a wide-range of iconic African savannah species, from elephants to lions and giraffes to hippos.The photos were first published on conservation organization WildlifeDirect's website.
Exploring Kenya's sky island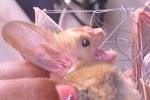 (08/18/2010) Rising over 2,500 meters from Kenya's northern desert, the Mathews Range is a sky island: isolated mountain forests surrounded by valleys. Long cut off from other forests, 'sky islands' such as this often contain unique species and ecosystems. Supported by the Nature Conservancy, an expedition including local community programs Northern Rangelands Trust and Namunyak Conservancy recently spent a week surveying the mountain range, expanding the range of a number of species and discovering what is likely a new insect.
Researchers classify Rothschild's giraffe as endangered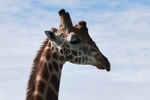 (08/15/2010) With less than 670 Rothschild's giraffes surviving in the wild, the International Union for the Conservation of Nature's (IUCN) Red List has listed the subspecies as 'Endangered'. Surviving in Kenya and Uganda, Rothschild's giraffe (Giraffa camelopardalis rothschildi) is hanging on in small isolated populations usually in protected areas where populations are already at a maximum. "[We] hope this will highlight to the world the critical state its tallest creature is in," giraffe-expert and conservationist, Julian Fennessey said in a statement.
Road through the Serengeti will eventually 'kill the migration'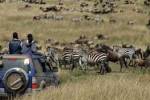 (07/08/2010) Tourists, conservationists, individuals, and tour companies have launched an international outcry against the Tanzanian authorities in response to the announcement of the planned construction of the trans-Serengeti Highway highway. There is even a Facebook group and an online petition with 5,038 signatures. But the government has responded by saying that the plans are still on course.
Updated: East Africa's lions falling to poison

(05/11/2010) Eight lions have been poisoned to death in a month in Kenya, according to conservation organization WildlifeDirect. Locals, frustrated by lions killing their livestock, have taken to poisoning the great cats using a common pesticide in Kenya called carbofuran, known commercially as Furadan.
Flower farms may be killing Kenya's Lake Naivasha

(03/10/2010) Heavily polluted and shrinking, Lake Naivasha is in dire trouble. Environmentalists say the cause is clear: flower farms. Some 60 flower farms line the entire lakeside, growing cut flowers for export largely to the EU. While the flowers industry is Kenya's largest horticultural export (405.5 million last year) it may have also produced an environmental nightmare.
Flash flood sweeps away elephant research camp in Kenya

(03/08/2010) A research camp with environmental organization Save the Elephants (STE) in Samburu National Reserve in Kenya fell victim to a flash flood last week, after the Ewaso Ng'iro River broke its banks. Fortunately, none of the researchers or employees were hurt, but the camp lost most of the equipment—including tents, food, computers, and collars—and data in the flood.
Forgotten species: discovering the shimmer of Maathai's Longleg

(01/13/2010) Few species receive less respect and less conservation attention than insects. This despite the fact that they are some of the most diverse species on the planet andthey provide a number of essential services to humankind, including pollination, pest control, production (for example honey and silk), waster recycling, and indications of habitat health. Scientists are not only unsure just how many species of insects are threatened in world; they are equally uncertain how many insects exist. Currently there are nearly a million insect species described by science, but millions more likely exist. It's probable that innumerable insect species have vanished before even being catalogued by entomologists.
Starving hyenas kill and eat 12-foot-long python during drought

(01/05/2010) Members with the conservation group Lion Guardians stumbled on a rare site in the Amboseli area of Kenya recently: six hyenas and a number of jackals were attacking and eating a 12-foot-long python. On their blog at WildlifeDirect, Lion Guardians describe the attack: "[the hyenas and jackals] tore into its body from the back, and were taking their share while the upper part of the python was still alive! The Lion Guardian team was shocked and surprised at the same time, having never seen anything like it before."
Kenya REDD project becomes first in Africa to win gold-level validation

(12/18/2009) A Reduced Emissions from Deforestation and Forest Degradation (REDD) project in Kenya has become the first in Africa to win GOLD level validation under the Climate Community and Biodiversity (CCB) Alliance's REDD Standard, a certification program to ensure that communities and biodiversity benefit from such projects.
Last breeding northern white rhinos will return to Africa

(12/17/2009) Only eight individual northern white rhinos survive in the world, making it the world's most endangered large mammal. Unfortunately, half of the rhinos are unable to breed. The remaining four—the last hope for the subspecies—will be moved this weekend from Dvur Kralove Zoo in the Czech Republic to conservancy in Kenya.
Profile of the carbon footprint of the global poor: the challenge of alleviating poverty and fighting global warming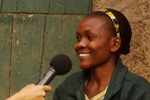 (12/07/2009) Two of the world's most serious issues—poverty and climate change—are interconnected. With a rise in one's income there usually comes a rise in one's carbon footprint, thereby threatening the environment. Wealthy nations have the highest per capita carbon footprints, while developing nations like India and China—which are experiencing unprecedented economic growth—are becoming massive contributors of greenhouse gases. However, it is those who have the smallest carbon footprint—the world's poor—who currently suffer most from climate change. Food crises, water shortages, extreme weather, and rising sea levels have all hit the poor the hardest.






Page 1 | Page 2