News articles on hurricanes

---
Mongabay.com news articles on hurricanes in blog format. Updated regularly.






Invasive species worsen damage from Hawaii's storms
(08/22/2014) Damage from Hurricane Iselle, which recently battered Hawaii's Big Island, was exacerbated by invasion of non-native tree species, say experts who have studied the transformation of Hawaii's native forests. selle, which made landfall on the Big Island on August 7, was the third-strongest tropical cyclone to hit Hawaii since 1950. It caused upwards of $50 million in damage.
Offshore wind farms could blunt hurricane damage
(02/28/2014) Massive offshore wind turbine arrays would reduce hurricane wind speeds and storm surge, reports a study published this week in Nature Climate Change. And while the size (tens of thousands of turbines) and cost (hundreds of billions of dollars) is difficult to imagine, the reduction in storm damage and value of electricity produced would effectively bring the price tag to zero according to the study authors.
Top 10 Environmental Stories of 2013
(12/10/2013) 1. Carbon concentrations hit 400ppm while the IPCC sets global carbon budget: For the first time since our appearance on Earth, carbon concentrations in the atmosphere hit 400 parts per million. The last time concentrations were this high for a sustained period was 4-5 million years ago when temperatures were 10 degrees Celsius higher. Meanwhile, in the slow-moving effort to curb carbon emissions, the Intergovernmental Panel on Climate Change (IPCC) crafted a global carbon budget showing that most of the world's fossil fuel reserves must be left untouched if we are to avoid catastrophic climate change.
Philippines' delegate calls out climate change deniers after Haiyan

(11/12/2013) Yesterday, the Filipino delegate to the ongoing climate summit, Naderev 'Yeb' Saño, dared climate change deniers to take a hard look at what's happening not just in the Philippines, but the whole world. Over the weekend, the Philippines was hit by what may have been the largest typhoon to ever make landfall—Typhoon Haiyan. Reports are still coming in days later, but the death toll may rise to over 10,000 with whole cities simply swept away.
Delegate for the Philippines vows to stop eating at climate summit
(11/11/2013) Following the devastation wrought by Typhoon Haiyan—which is arguably the strongest typhoon to ever make landfall—Filipino delegate, Naderev 'Yeb' Saño, has vowed to go on a fast at the UN Climate Summit that opened today in Warsaw, Poland. Saño made the vow during a powerful speech in which he said he would fast, 'until we stop this madness.'
Sea and storm: coastal habitats offer strongest defense
(10/11/2013) Surging storms and rising seas threaten millions of U.S. residents and billions of dollars in property along coastlines. The nation's strongest defense, according to a new study by scientists with the Natural Capital Project at the Stanford Woods Institute for the Environment, comes from natural coastal habitats.
Mesoamerican Reef needs more local support, says report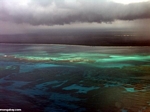 (09/13/2013) From massive hotel development through the agriculture industry, humans are destroying the second largest barrier reef in the world: the Mesoamerican Reef. Although global climate change and its effects on reefs via warming and acidification of coastal waters have made recent headlines, local human activities may destroy certain ecosystems before climate change has a chance to do it. The harmful effects of mining, agriculture, commercial development, and fishing in coastal regions have already damaged more than two-thirds of reefs across the Caribbean, in addition to worsening the negative effects of climate change.
Proposed coal plant threatens Critically Endangered Philippine cockatoo
(04/02/2013) One kilometer off the Philippine island of Palawan lies the Rasa Island Wildlife Sanctuary; here forest grows unimpeded from a coral island surrounded by mangroves and coral reefs. Although tiny, over a hundred bird species have been recorded on the island along with a major population of large flying foxes, while in the waters below swim at least 130 species of coral fish, three types of marine turtles, and that curious-looking marine mammal, dugongs. Most importantly, perhaps, the island is home to the world's largest population of Philippine cockatoos (Cacatua haematuropygia), currently listed as Critically Endangered. But, although uninhabited by people, Rasa Island may soon be altered irrevocably by human impacts.
Typhoon Bopha decimated coral reefs
(01/24/2013) When Typhoon Bopha, also known as Pablo, ran ashore on Mindanao, it was the largest tropical storm it ever hit the Philippine island. In its wake the massive superstorm left over 1,000 people were dead and 6.2 million affected with officials saying illegal logging and mining worsened the scale of the disaster. However, the Category 5 typhoon also left a trail of destruction that has been less reported: coral reefs.
Getting intimate with a giant, yet poorly known flightless bird: the cassowary
(01/23/2013) For large, conspicuous, and somewhat notorious animals, relatively little is known about cassowaries, a group of flightless birds that roams the rainforests of Northern Australia and New Guinea. This fact is highlighted in Cassowaries, a recent documentary by Australian journalist and film producer Bianca Keeley. Cassowaries tells the story of cassowaries struggling to survive after a major cyclone destroyed their rainforest home.
Climate Summit in Doha characterized by lack of ambition
(12/09/2012) Ahead of the 18th United Nations Framework Convention on Climate Change (UNFCCC) in Doha, Qatar a variety of reports warned that the world was running out of time to avoid dangerous climate change, and that there was a widening gap between what nations have pledged to do and what the science demanded. A landmark report by the World Bank painted an almost apocalyptic picture of a world in which global temperatures have risen 4 degrees Celsius above pre-industrial levels, including unprecedented heatwaves and droughts, rising sea levels, global agriculture crises, and a stunning loss of species. In addition, scientific studies released near the two week conference found that sea levels were rising 60 percent faster than predicted, forests around the world were imperiled by increasing drought, marine snails were dissolving in the Southern Ocean due to ocean acidification, and ice melt in Greenland and Antarctica was on the rise.
Illegal logging, mining worsened impact of Philippines' killer typhoon

(12/06/2012) According to Filipino officials, rampant illegal logging and mining were likely a part of the cause for the high casualty count from Category 5 Typhoon Bopha (Pablo), especially in the Compostela Valley where government officials had warned people to stop the illegal activities. So far, 370 people have been found dead on the island of Mindanao with another 400 missing. Waters rose so high even emergency shelters were inundated.
Obama criticized for lack of urgency on climate change

(11/15/2012) Following the devastation wrought by Hurricane Sandy—which many scientists say was likely worsened by climate change—and a long silence on the issue of global warming during the Presidential campaign, environmentalists yesterday were disappointed when re-elected President Barack Obama seemingly put action on climate change on the back burner.
Obama breaks climate silence at press conference

(11/14/2012) At a news conference today, a question by New York Times reporter Mark Landler pushed President Obama to speak at some length about climate change. In his answer, Obama re-iterated his acceptance of climate science and discussed how progress on tackling climate change might proceed in his second term, though he also noted that he wouldn't put action on the climate ahead of the economy. President Obama made a small reference to climate change in his victory speech following his historic re-election last Tuesday, but his answer today was the most the president has talked about the issue at any length since at least Hurricane Sandy.
Hurricane Sandy pushes Haiti toward full-blown food crisis

(11/12/2012) Although Haiti avoided a direct hit by Hurricane Sandy, the tropical storm caused severe flooding across the southern part of the country decimating agricultural fields. The UN Office for the Coordination of Humanitarian Affairs now warns that 1.5 million Haitians are at risk of severe food insecurity, while 450,000 people face severe acute malnutrition, which can kill.
It's not just Sandy: U.S. hit by record droughts, fires, and heatwaves in 2012
(11/05/2012) As the devastation wrought by Hurricane Sandy—killing over 100 people and producing upwards of $50 billion in damage along the U.S. East Coast—has reignited a long-dormant conversation on climate change in the media, it's important to note that this is not the only weird and wild weather the U.S. has seen this year. In fact, 2012 has been a year of record-breaking weather across the U.S.: the worst drought in decades, unprecedented heatwaves, and monster forest fires. While climatologists have long stated that it is not yet possible to blame a single extreme weather event on climate change, research is showing that rising temperatures are very likely increasing the chances of extreme weather events and worsening them when they occur.
Photos of flooded New York Aquarium released
(11/02/2012) The Wildlife Conservation Society (WCS) today released pictures showing damage caused earlier this week at the New York Aquarium by Hurricane Sandy. The photos show extensive flooding in parts of the aquarium, which is located on the Coney Island boardwalk and is run by WCS.
New York Aquarium entirely 'underwater'

(10/30/2012) Hurricane Sandy, which brought storm surges that reached 14 feet to New York City, has put the Wildlife Conservation Society's New York Aquarium "under water," according to a statement from the organization. The aquarium is located on the Coney Island boardwalk, in the heart of an area where rescue operations are currently under way to save people stranded in their homes. There are reports that flooding has reached some people's roofs.
Hours before Hurricane Sandy hit, activists protested climate inaction in Times Square
(10/30/2012) On Sunday, as Hurricane Sandy roared towards the coast of the Eastern U.S., activists took to the streets in New York City to highlight the issue of climate change. Activists organized by 350.org unfurled a huge parachute in Times Square with the words, "End Climate Silence," a message meant to call attention to the fact that there has been almost zero mention of climate change during the presidential campaign, including not a single reference to the issue in the four presidential debates.
How climate change may be worsening Hurricane Sandy
(10/29/2012) While scientists are still debating some fundamental questions regarding hurricanes and climate change (such as: will climate change cause more or less hurricanes?), there's no debating that a monster hurricane is now imperiling the U.S. East Coast. A few connections between a warmer world and Hurricane Sandy can certainly be made, however: rising sea levels are likely to worsen storm surges; warmer waters bring more rain to increase flooding; and hotter temperatures may allow the hurricane to push both seasonal and geographic boundaries.
Philippines disaster may have been worsened by climate change, deforestation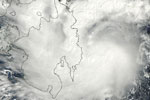 (12/20/2011) As the Philippines begins to bury more than a 1,000 disaster victims in mass graves, Philippine President Benigno Aquino has ordered an investigation into last weekend's flash flood and landslide, including looking at the role of illegal logging. Officials have pointed to both climate change and vast deforestation as likely exacerbating the disaster.
Pictures: Belize Zoo devastated by hurricane

(11/15/2010) The world famous Belize Zoo is closed until further notice after suffering a direct hit from Hurricane Richard, which leveled trees and inflicted heavy damage on wire fences. The zoo has send out an urgent plea for building materials and funds to help with recovery. None of the facility's animals or staff were injured.
Coastal habitats may sequester 50 times more carbon than tropical forests by area
(11/16/2009) Highly endangered coastal habitats are incredibly effective in sequestering carbon and locking it away in soil, according to a new paper in a report by the IUCN. The paper attests that coastal habitats—such as mangroves, sea grasses, and salt marshes—sequester as much as 50 times the amount of carbon in their soil per hectare as tropical forest. "The key difference between these coastal habitats and forests is that mangroves, seagrasses and the plants in salt marshes are extremely efficient at burying carbon in the sediment below them where it can stay for centuries or even millennia."
New report predicts dire consequences for every U.S. region from global warming
(06/17/2009) Government officials and scientists released a 196 page report detailing the impact of global warming on the U.S. yesterday. The study, commissioned in 2007 during the Bush Administration, found that every region of the U.S. faces large-scale consequences due to climate change, including higher temperatures, increased droughts, heavier rainfall, more severe weather, water shortages, rising sea levels, ecosystem stresses, loss of biodiversity, and economic impacts.
Tropical storms affect carbon sinks by knocking down forests

(04/27/2009) Studying nearly a hundred and fifty years of tropical storm landfalls in the United States, researchers have discovered that the storm systems have a sizable impact on forest carbon sinks due to the large-scale destruction of trees.
Revolutionary new theory overturns modern meteorology with claim that forests move rain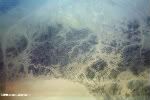 (04/01/2009) Two Russian scientists, Victor Gorshkov and Anastassia Makarieva of the St. Petersburg Nuclear Physics, have published a revolutionary theory that turns modern meteorology on its head, positing that forests—and their capacity for condensation—are actually the main driver of winds rather than temperature. While this model has widespread implications for numerous sciences, none of them are larger than the importance of conserving forests, which are shown to be crucial to 'pumping' precipitation from one place to another. The theory explains, among other mysteries, why deforestation around coastal regions tends to lead to drying in the interior.
2008 Atlantic hurricane season second costliest on record

(12/01/2008) Yesterday marked the end of the 2008 Atlantic hurricane season, which goes down as the second costliest (in nominal terms) on record at $54 billion, according to the National Climatic Data Center. The damages trail only 2005 — the year that Hurricane Katrina and other storms caused $128 billion in damages.
Scientist forecast 4 Atlantic hurricanes in September

(09/02/2008) Prominent hurricane researchers are forecasting five tropical storms in the Atlantic for September, including four hurricanes. Two of these are expected to be "major" — category 3 or greater. Retired Colorado State University climatologist William Gray and Philip J. Klotzbach, who has taken over Gray's role as lead hurricane forecaster, estimate that Atlantic storms in September will be twice as active as normal.
Could hurricane Gustav be stopped or diverted?

(08/31/2008) With Gustav threatening to become the second major hurricane to hit New Orleans in three years, the question emerges, is there something that could be done to redirect or at least diminish storms from major population areas? In short, the answer is no, although someday there may be ways to reduce the intensity of these tropical storms. In the meantime, the best option is to avoid new construction in hurricane-prone regions.
Massive deforestation of mangroves may have worsened scale of disaster in Burma

(05/13/2008) Weeks after the devastating cyclone Nagris struck Myanmar's Irrawaddy Delta on May 2nd, scientists and the media are debating the role in the scale of the disaster played by the region's deforestation of mangroves. According to recent studies, mangrove forests act as a buffer against the effect's of tropical storms like Nagris, though scientists don't yet fully understand the relationship between storm mitigation and mangroves.
Cyclone batters Madagascar

(02/22/2008) 29 people were reported dead after Cyclone Ivan, a category 3 storm, struck Madagascar. The storm flooded key rice-producing regions in the country and comes a month after Cyclone Fame killed 13 on the island.
Hurricane forecast calls for 7 hurricanes, 3 major, in 2008

(12/07/2007) Hurricane forecasters William Gray and Philip Klotzbach are predicting a "somewhat above-average" hurricane season for 2008. The Colorado State University researchers anticipate seven Atlantic hurricanes, three of them "major" (category 3 or higher), during the 2008 season. In total 13 named storms in the Atlantic are expected.
Historical records of Atlantic hurricanes are accurate says study

(11/28/2007) Counting tropical storms that occurred before the advent of aircraft and satellites relies on ships logs and hurricane landfalls, making many believe that the numbers of historic tropical storms in the Atlantic are seriously undercounted. However, a statistical model based on the climate factors that influence Atlantic tropical storm activity shows that the estimates currently used are only slightly below modeled numbers and indicate that the numbers of tropical storms in the recent past are increasing, according to researchers.
Hurricane Katrina released large amounts of carbon by destroying 320m trees

(11/15/2007) The destruction of 320 million large trees by Hurricane Katrina reduced the capacity of forests in the Southern United States to soak up carbon, reports a new study published in the journal Science. The research shows that hurricanes and other natural disturbances "can affect a landscape's potential as a 'carbon sink' because the dead vegetation then decays, returning carbon to the atmosphere, and because the old vegetation is replaced by smaller, younger plants."
Felix Death Toll Washes Up on Coastline

(09/07/2007) Nicaraguan and Honduran officials have announced that upwards of 100 people are confirmed dead, and another 120 still unaccounted for after Hurricane Felix made landfall earlier this week.
Could a hurricane hit California?

(08/20/2007) San Diego has been hit by hurricanes in the past and could be affected by such storms in the future according to data from the National Oceanic and Atmospheric Administration (NOAA). While a hurricane in San Diego would likely produce significantly less damage than Hurricane Katrina in New Orleans, it could still exact a high cost to Southern California especially if the region was caught off guard.
U.S. government weather agency cuts hurricane outlook

(08/10/2007) The U.S. National Oceanic and Atmospheric Administration on Thursday reduced its forecast for the number of tropical storms and hurricanes expected during the 2007 Atlantic season. NOAA said it now expected between 13 and 16 named storms, with seven to nine becoming hurricanes and three to five of them classified as "major" hurricanes (categories 3, 4, or 5).
Hurricanes can help coral reefs

(07/17/2007) A close call with a hurricane can be beneficial to a stressed coral reef, reports a study published in Proceedings of the National Academy of Sciences (PNAS).
Hurricanes may help cool climate

(05/31/2007) Tropical cyclones and hurricanes play an important role in the ocean circulation patterns that transport heat and maintain the climate of North America and Europe, report researchers from Purdue University.
9 Atlantic hurricanes expected in 2007

(05/31/2007) Hurricane forecaster William M. Gray of the Colorado State University updated his hurricane predictions for the 2007 storm season, expecting 17 named storms and nine hurricanes in the Atlantic basin. The forecasts were unchanged from his last bulletin.
Hurricanes occur during cool periods as well

(05/28/2007) A team of scientists have found evidence of intense hurricane activity during both cool and warm periods reports The New York Times. The findings suggest that factors other than sea temperature play a role in the formation and intensity of tropical storms.
Wind shear could reduce future hurricane activity

(04/17/2007) The debate over the impact of global warming on hurricane intensity rages on with a new study published April 18 in Geophysical Research Letters. The research, conducted by Gabriel A. Vecchi of the National Oceanic and Atmospheric Administration (NOAA) and Brian J. Soden of the University of Miami, suggests that an increase in vertical wind shear in the tropical Atlantic and East Pacific Oceans could inhibit the formation and intensification of hurricanes. The authors note that increased vertical wind shear has historically been associated with reduced hurricane activity and intensity.
Sixth cyclone hits Madagascar; impact 'like tsunami'

(04/03/2007) As the sixth mayor cyclone to hit Madagascar this season tears across the northeast of the impoverished Indian ocean island, a relentless succession of natural disasters has left nearly half a million people in desperate need of humanitarian assistance.
2007 hurricane season will be 'very active' but not due to global warming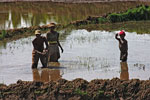 (04/03/2007) Developing La Nina conditions, not global warming, should make the 2007 Atlantic hurricane season 'very active' according to a top U.S. hurricane forecaster. William Gray of the Department of Atmospheric Science at Colorado State University said he expects 17 named storms this year, including 9 hurricanes. He says there is a 74 percent chance that a category 3, 4, or 5 hurricane will hit the U.S. coastline (the historic average for the past century is 52 percent) and a 49 percent chance that such a storm would hit the Gulf Coast of the United States (versus an average of 30 percent for the past century).
Deadly cyclones hurt conservation efforts in Madagascar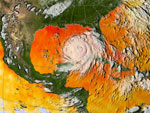 (04/02/2007) As Madagascar braces for the arrival of the sixth major cyclone (Gaya) to hit the Indian Ocean island this season, researchers from a prominent conservation have asked for help in the relief and recovery effort. Local officials with the Bronx Zoo-based Wildlife conservation Society say that the series of storms have left tens of thousands of people homeless, devastated croplands, and diverted already short funds from conservation activities.
Madagascar needs relief help after deadly cyclones

(03/30/2007) A deadly cyclone has struck one of the most biologically diverse parts of the planet, forcing people from their homes and damaging their only source of livelihood. Cyclone Indlala has displaced more than 100,000 people and caused widespread crop losses in northeastern Madagascar according to reports from relief organizations. 100-mph (165 km/h) winds and heavy rains caused considerable damage in coastal areas in the northeastern part of the Indian Ocean island. 95 people were reported dead but there are fears of spreading water-borne disease.
Madagascar cyclones may be boon to vanilla market

(03/27/2007) A string of destructive cyclones that have struck the Indian island nation of Madagascar, off the southeastern coast of Africa, may serve as a boon to the depressed vanilla market. Madagascar, the largest producer of vanilla, will likely see production fall due to the havoc wreaked by the storms, which displaced more than 100,000 people. At the same time, the reduction in supply is sure to boost prices for other growers able to bring product to market.
Global warming is causing stronger Atlantic hurricanes finds new study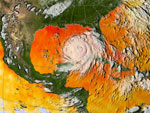 (03/01/2007) Global warming is fueling stronger hurricanes according to a new Geophysical Research Letters study that revises that database of historic hurricanes. Previously the hurricane database was considered inconsistent for measuring the record of tropical storms since there have been significant improvements in the technology to measure storms since recording-keeping began. Before the development of weather satellites, scientists relied on ship reports and sailor logs to record storms. The advent of weather satellites in the 1960s improved monitoring, but records from newer technology have never been squared with older data. The new study normalizes the hurricane record since 1983.
Caves may reveal if global warming is causing stronger hurricanes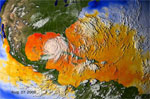 (01/29/2007) Scientists have shown that cave formations could help settle the contentious debate on whether hurricanes are strengthening in intensity due to global warming. Measuring oxygen isotope variation in stalagmites in Actun Tunichil Muknal cave in central Belize, a team of researchers have identified evidence of rainfall from 11 tropical cyclones over a 23 year period (1978-2001). The research -- the study of ancient storms is called paleotempestology -- could help create a record of hurricanes that would help researchers understand hurricane frequency and intensity. "Tropical cyclones (including hurricanes, tropical storms, typhoons, and cyclones) produce rainwater that is different from other summertime precipitation," explained Amy Benoit Frappier, an assistant professor in the Department of Geology and Geophysics at Boston College and lead author of the study published in Geology. "Tropical cyclones produce isotopically light rainwater primarily because 1) their cloud tops are very high and cold, and 2) their humid air tends to prevent lighter water molecules from evaporating back out of the raindrop as they fall."





Is global warming causing stronger hurricanes? Caves may hold the answer

(01/26/2007) Scientists have shown that cave formations could help settle the contentious debate on whether hurricanes are strengthening in intensity due to global warming. Measuring oxygen isotope variation in stalagmites in Actun Tunichil Muknal cave in central Belize, a team of researchers lead by Amy Benoit Frappier of Boston College have identified evidence of rainfall from 11 tropical cyclones over a 23 year period. The research -- the study of ancient storms is called paleotempestology -- could help create a record of hurricanes that would help researchers understand hurricane frequency and intensity. Currently, reliable history for hurricanes only dates back a generation or so. Prior to that, the official hurricane records kept by the National Oceanic and Atmospheric Administration's Atlantic basin hurricane database (HURDAT) are controversial at best since storm data from more than 20 years ago is not nearly as accurate as current hurricane data due to improvements in tracking technology. The lack of a credible baseline makes it nearly impossible to accurately compare storm frequency and strength over the period.





2006 is sixth warmest year, but hurricanes below average

(12/15/2006) 2006 will be the sixth-warmest year on record according to the World Meteorological Organization (WHO). The United Nations weather agency said the ten hottest years have all occurred in the past 12 years. 2005 was the warmest year since record keeping began 150 years ago, according to the agency.





Saved by el Nino! Warm Pacific means fewer hurricanes

(11/30/2006) El Nino's to blame for the quiet 2006 hurricane season according to researchers at the U.S. National Oceanic and Atmospheric Administration (NOAA). While some climate scientists forecast a big hurricane year in 2006, the official six-month season produced only nine tropical storms and hurricanes, below the average of 11. For the first time since 1997, there were no Category 4 or 5 hurricanes, the strongest type of storm. 2005 saw the worst hurricane season on record with 28 storms including 3 category 5 storms: Hurricanes Katrina, Rita, and Wilma. Hurricane Katrina caused some $80 billion in damage as it destroyed the city of New Orleans.





New map shows paths of historic hurricanes

(11/08/2006) NASA posted a new historic hurricane map showing all storm tracks available from the National Hurricane Center and the Joint Typhoon Warning Center through September 2006. The map was created by Robert A. Rohde of Global Warming Art.





Dust may weaken Atlantic hurricanes

(10/09/2006) Sahara Desert dust may weaken Atlantic hurricanes according to a new study published in the latest issue of the journal Geophysical Research Letters.







Bush administration blocks report linking hurricanes to global warming

(09/27/2006) The Bush administration blocked release of a report suggesting that global warming is contributing to the frequency and strength of hurricanes, the journal Nature reported Tuesday. According to Nature, a panel of National Oceanic and Atmospheric Administration scientists drafted a February report that linked recent hurricane activity to human-induced climate change. When the study was scheduled to be released in May, officials at the Commerce Department rejected the report on technical grounds and prohibited its publication.





Tree rings could settle global warming hurricane debate

(09/20/2006) Scientists have shown that ancient tree rings could help settle the debate as to whether hurricanes are strengthening in intensity due to global warming. By measuring different isotopes of oxygen present in the rings, Professors Claudia Mora and Henri Grissino-Mayer of the University of Tennessee have identified periods when hurricanes hit areas of the Southeastern United States up to 500 years ago. The research could help create a record of hurricanes that would help researchers understand hurricane frequency and intensity. Currently reliable history for hurricanes only dates back a generation or so. Prior to that, the official hurricane records kept by the National Oceanic and Atmospheric Administration's Atlantic basin hurricane database (HURDAT) are controversial at best since storm data from more than 20 years ago is not nearly as accurate as current hurricane data due to improvements in tracking technology. The lack of a credible baseline makes it nearly impossible to accurately compare storm frequency and strength over the period.





One year later: Hurricane Katrina in review

(08/28/2006) While hurricane Katrina was the most devastating, causing 1833 fatalities and over $81 billion in damage, it was not the strongest storm of the year -- both Hurricane Rita and Hurricane Wilma were more powerful. Katrina, which at one point in the Gulf of Mexico was a Category 5 hurricane, was only a Category 3 hurricane when it made landfall near New Orleans on August 29, 2005. Nevertheless, the damage was extensive.





Americans believe hot weather, hurricanes linked to global warming

(08/23/2006) As first anniversary of Hurricane Katrina nears, a just-released Zogby poll shows that not only are Americans more convinced global warming is happening, they are also linking recent intense weather events like Hurricane Katrina and this summer's heat wave and droughts to global warming.





Hurricane intensity linked to global warming

(08/15/2006) A new study says climate change is affecting the intensity of Atlantic hurricanes and that hurricane damage will likely worsen in coming years due to increasing ocean temperatures. Unlike recent studies that have linked higher sea temperatures to an increase in the number of hurricanes, the new research shows a direct relationship between climate change and hurricane intensity.





Fewer hurricanes predicted for 2006 season

(08/04/2006) William Gray and Philip Klotzbach of the Colorado State University hurricane forecast team issued a report today reducing the number of storms expected to form in the Atlantic basin this season.







Global warming link to hurricanes challenged

(07/31/2006) Last week a leading meteorologist challenged a proposed link between global warming and hurricane intensity, based on inaccuracies in the historical data used in the studies.





Global Warming Fueled Record 2005 Hurricane Season Conclude Scientists

(06/22/2006) Global warming accounted for around half of the extra hurricane-fueling warmth in the waters of the tropical North Atlantic in 2005, while natural cycles were only a minor factor, according to a new analysis by Kevin Trenberth and Dennis Shea of the National Center for Atmospheric Research (NCAR). The study will appear in the June 27 issue of Geophysical Research Letters, published by the American Geophysical Union





2006: Expect another big hurricane year says NOAA

(05/22/2006) The 2006 hurricane season in the north Atlantic region is likely to again be very active, although less so than 2005 when a record-setting 15 hurricanes occured, according to the National Oceanic and Atmospheric Administration. On average, NOAA says the north Atlantic hurricane season produces 11 named storms, of which six become hurricanes, including two major hurricanes. In 2005, the Atlantic hurricane season contained a record 28 storms, including 15 hurricanes. Seven of these hurricanes were considered major, of which a record four hit the United States. The warning from NOAA comes after a slew of studies have indicated that climate change could increase the frequency and intensity of powerful storms. Last year, two earlier studies published in the journals Nature and Science found a strong correlation between rising tropical sea surface temperatures and an increase in the strength of hurricanes.





Study questions link between hurricanes and global warming

(05/10/2006) New research calls into question the linkage between major Atlantic hurricanes and global warming. That is one of the conclusions from a University of Virginia study to appear in the May 10, 2006 issue of the journal Geophysical Research Letters. In recent years, a large number of severe Atlantic hurricanes have fueled a debate as to whether global warming is responsible. Because high sea-surface temperatures fuel tropical cyclones, this linkage seems logical. In fact, within the past year, several hurricane researchers have correlated basin-wide warming trends with increasing hurricane severity and have implicated a greenhouse-warming cause.





La Nina will not affect 2006 Atlantic hurricanes

(05/04/2006) NASA oceanographers agree that the recent La Nina in the eastern Pacific Ocean is not expected to have an effect on the Atlantic hurricane season this year. That's good news, because normally a La Nina tends to increase Atlantic hurricane activity and decrease Pacific Ocean hurricanes.





Birthplace of hurricanes heating up say NOAA scientists

(05/03/2006) The region of the tropical Atlantic where many hurricanes originate has warmed by several tenths of a degree Celsius over the 20th century, and new climate model simulations suggest that human activity, such as increasing greenhouse gas emissions into the atmosphere, may contribute significantly to this warming. This new finding is one of several conclusions reported in a study by scientists at the NOAA Geophysical Fluid Dynamics Laboratory in Princeton, N.J., published today in the Journal of Climate.





Global warming causing stronger hurricanes

(03/16/2006) The link between warmer ocean temperatures and increasing intensity of hurricanes has been confirmed by scientists at the Georgia Institute of Technology. Last year, two studies published in the journals Nature and Science found a strong correlation between rising tropical sea surface temperatures and an increase in the strength of hurricanes.





Natural disasters of 2005 partly man-made says WHO

(01/09/2006) The high death toll in 2005 from tsunamis, hurricanes, typhoons, mudslides, earthquakes, volcanoes, locusts and pandemics can not necessarily be blamed on "natural" disaster, according to the United Nations health agency which today pointed to a complex mix of human and natural factors that led to tragedy in those events.





Caribbean reefs suffer severe coral bleaching event

(12/20/2005) The Caribbean experienced one of the most devastating coral bleaching events on record during September and October while hurricanes battered the Gulf of Mexico. In response, NASA and National Oceanic and Atmospheric Administration have sent a team to assess the situation.





Snails may have worsened Hurricane Katrina's impact

(12/19/2005) Periwinkle snails may have indirectly worsened the impact of Hurricane Katrina by decimating an estimated 250,000 acres of Gulf salt marsh between 1999 and 2003, according to research presented in the journal Science last week.





2006 Hurricane season likely to be active

(12/06/2005) The United States faces another very active Atlantic basin hurricane season in 2006, but with likely fewer landfalling intense hurricanes than in 2005 - the costliest, most destructive hurricane season ever - according to a report issued today by Philip Klotzbach, William Gray and the Colorado State University forecast team.





US denies hurricane link with climate change

(12/01/2005) Harlan Watson, chief climate control negotiator for the U.S. State Department, told the Associated Press that the Bush administration does not blame global warming or climate change for extreme weather -- including the hurricanes that thrashed the Gulf earlier this year.





2005 Atlantic hurricane season worst on record

(11/29/2005) The 2005 Atlantic hurricane season is the busiest on record and extends the active hurricane cycle that began in 1995 -- a trend likely to continue for years to come. The season included 26 named storms, including 13 hurricanes in which seven were major.









Amazon at record low -- communities isolated, commerce stalled

(10/11/2005) The Amazon River in Peru and parts of Brazil is at its lowest level in 30 years of record keeping. While variable water levels are characteristic of the Amazon river ecosystem, the increasingly extreme fluctuations are of great concern. Low water levels are wreaking havoc on the shipping industry in the region. In Iquitos, a city in the heart of the Peruvian Amazon which is only accessible by plane or boat, ships and barges are having difficulty navigating the river, resulting in serious shipping delays. Local officials in Peru are blaming deforestation of the upper reaches of the Amazon in the Andes for the fall in river levels, although it is likely that larger forces are at least equally important. Warmer ocean surface temperatures in the Pacific and low sunspot activity is also affecting weather in the region, while warming in the north Atlantic -- which has helped trigger an unusually strong and destructive hurricane season -- may be preventing the formation of rain clouds over the Amazon Basin.





Extreme drought drops Amazon river to record low levels

(10/07/2005) The Amazon River in Peru and parts of Brazil is at its lowest level in 30 years of record keeping. While variable water levels are characteristic of the Amazon river ecosystem, the increasingly extreme fluctuations are of great concern. Low water levels are wreaking havoc on the shipping industry in the region. In Iquitos, a city in the heart of the Peruvian Amazon which is only accessible by plane or boat, ships and barges are having difficulty navigating the river, resulting in serious shipping delays. Local officials in Peru are blaming deforestation of the upper reaches of the Amazon in the Andes for the fall in river levels, although it is likely that larger forces are at least equally important. Warmer ocean surface temperatures in the Pacific and low sunspot activity is also affecting weather in the region. Brazilian meteorologists have discounted the theory that the severe hurricane season off the US Gulf coast has impacted the availability of moisture in the Amazon.





Poor aid response to storm damage in Central America

(10/05/2005) Tropical storm Stan has killed more than 120 people across Central America, including more than 60 in El Salvador and 50 in Guatemala, but international aid has been slow to arrive in the aftermath of hurricane Katrina.





Sea turtles temporarily lose protection in wake of Hurricane Katrina

(10/02/2005) The National Marine Fisheries Service (NMFS) has granted shrimp trawlers a temporary 30-day exemption from federal Turtle Excluder Device requirements in certain state and federal waters off Alabama, Mississippi and Louisiana. Turtle Excluder Devices protect sea turtles and other large marine animals from being captured in trawl nets. The exemption from federal TED requirements will expire at 11:59 pm on October 22, 2005, unless otherwise extended by NMFS.




Page 1 | Page 2