News articles on happy-upbeat environmental

---
Mongabay.com news articles on happy-upbeat environmental in blog format. Updated regularly.





Ecuador will have referendum on fate of Yasuni after activists collect over 700,000 signatures

(04/16/2014) In what is a major victory for environmentalists, campaigners with United for Yasuni have collected 727,947 signatures triggering a national referendum on whether or not oil drilling should proceed in three blocs of Yasuni National Park in Ecuador.


Procter & Gamble, Cargill pledge to cut deforestation linked to palm oil


(04/08/2014) Procter & Gamble (P&G) and Cargill today announced new measures to cut deforestation from their palm oil supply chains. P&G (NYSE:PG), a consumer products giant that owns brands like Head & Shoulders and Oil of Olay, pledged to establish traceability of palm oil to supplier mills by the end of 2015. The policy commits it to eliminate deforestation from its supply chain by 2020.


How locals and conservationists saved the elephants of Mali amidst conflict and poverty


(04/02/2014) At a time when Africa's elephants are facing a relentless poaching crisis, one community has managed to safeguard their elephants in the most unlikely of places: Mali. In a country that has suffered from widespread poverty, environmental degradation, and, most recently, warfare, a collaboration between conservationists and the local community has kept Mali's elephants from extinction.


The best of the worst: fossil-fuel extractors pave the way for the low-carbon revolution

(03/26/2014) At the end of last year, the world got some good news on the green business front concerning a very unlikely set of participants. A recent market review revealed that Exxon Mobil, Chevron, BP, ConocoPhillips, Royal Dutch Shell, Duke Energy, PG&E Corporation, American Electric Power Company, ConAgra Foods and Walmart, among others, are including shadow carbon prices in their forecasts.


Grocery giant commits to zero-deforestation policy for palm oil sourcing

(03/25/2014) Safeway has become the latest company to establish a policy that excludes deforestation-linked palm oil from its products.


Long lost mammal photographed on camera trap in Vietnam


(03/25/2014) In 1929, two sons of Theodore Roosevelt (Teddy Junior and Kermit) led an expedition that killed a barking deer, or muntjac, in present-day Laos, which has left scientists puzzled for over 80 years. At first scientists believed it to be a distinct species of muntjac and named it Roosevelts' muntjac (Muntiacus rooseveltorum), however that designation was soon cast into doubt with some scientists claiming it was a specimen of an already-known muntjac or a subspecies. The problem was compounded by the fact that the animal simply disappeared in the wild. No one ever documented a living Roosevelts' muntjac again—until now.


General Mills, Colgate-Palmolive announce deforestation-free policies for palm oil sourcing


(03/24/2014) Two consumer products giants have joined the wave of companies committing to deforestation-free palm oil. On Monday General Mills and Colgate-Palmolive both announced palm oil policies that go beyond standards set by the Roundtable on Sustainable Palm Oil (RSPO), the industry's main certification body. The policies include provisions to protect wildlife-rich rainforests and carbon-dense peatlands, while respecting the rights of local communities.


Meet Iman: the Sumatran rhino's newest hope for survival


(03/24/2014) Hopes for one of the world's most imperiled megafauna rose this month when wildlife conservationists succeeded in catching a female Sumatran rhino named Iman in the Malaysian state of Sabah. The female, which experts believe to be fertile, has since been successfully transferred via helicopter to the Borneo Rhino Sanctuary where experts plan to mate her with the local male, Tam. Located in Tabin Wildlife Reserve, the Borneo Rhino Sanctuary is an uncompleted semi-wild enclosure and home to one of several last-ditch efforts to save the vanishing species from extinction.


Next big idea in forest conservation? Offer health care for forest protection


(03/21/2014) Dr. Kinari Webb has a superpower: the ability to provide high-quality health care in a remote and rural landscape. And she uses her power not only to save lives, but also to protect the remaining Bornean rainforests. Twenty-one years ago, Kinari Webb traveled to Borneo to work with orangutans. She witnessed the faltering health of both the people and the environment and saw that the two issues were inseparable. When families must choose between the health of their children and the health of the forest that supports them, everyone loses. But in the region of Gunung Palung National Park — where an estimated 10 percent of the world's orangutans live — illegal logging and slash and burn farming methods paid the bills and locals saw few alternatives. Kinari vowed to study medicine and return with more to offer.


Panda lemur making a comeback


(03/20/2014) One of the world's biggest populations of greater bamboo lemurs (Prolemur simus)—sometimes known as the panda lemur—has doubled in just three years, giving conservationists new hope that the species can be kept from extinction. With the recent arrival of twenty babies, a community conservation project run by the Aspinall Foundation has boosted the local population to over 100 individuals in Andriantantely, one of Madagascar's only surviving lowland rainforests. Greater bamboo lemurs are currently categorized as Critically Endangered, though they were once believed extinct until hidden populations were uncovered in the 1980s.


Indian food giant to source deforestation-free palm oil

(03/19/2014) Orkla, a Nordic conglomerate that owns MTR Foods, one of India's major food companies, has established a zero deforestation policy for the palm oil it sources, reports Greenpeace.


Mother of God: meet the 26 year old Indiana Jones of the Amazon, Paul Rosolie


(03/17/2014) Not yet 30, Paul Rosolie has already lived a life that most would only dare dream of—or have nightmares over, depending on one's constitution. With the Western Amazon as his panorama, Rosolie has faced off jaguars, wrestled anacondas, explored a floating forest, mentored with indigenous people, been stricken by tropical disease, traveled with poachers, and hand-reared a baby anteater. It's no wonder that at the ripe age of 26, Rosolie was already written a memoir: Mother of God.


Photos: Weird aquatic lizard discovered in mountain streams of Peru

(03/13/2014) A 'new' species of lizard has been described from the cloud forests of Peru's Manu National Park, reports SERNANP, the Peruvian National Park Service.


Conservationists catch wild Sumatran rhino, raising hope for world's most endangered rhinoceros


(03/12/2014) Conservationists have succeeded in catching a wild Sumatran rhino in the Malaysia state of Sabah in Borneo, according to local media reports. Officials are currently transferring the rhino, an unnamed female, to a rhino sanctuary in Tabin National Park where experts will attempt to mate it with the resident male, Tam. The Sumatran rhino (Dicerorhinus sumatrensis) is one of the world's most imperiled species with less than 100 individuals left.


Snickers, Twix to be deforestation-free


(03/10/2014) Mars, Inc., the maker of M&M's, Snickers, Twix, and a variety of other food products, has committed to a zero deforestation policy for the palm oil it sources, reports Greenpeace. The policy pledges Mars to only using palm oil produced legally and without conversion of high conservation value areas, peatlands, or high carbon stock areas like tropical rainforests.


Javan rhino population jumps by over 10 percent

(03/04/2014) The Javan rhino population has increased by over ten percent from 2012 to last year, according to new figures released by Ujung Kulon National Park. Using camera traps, rangers have counted a total of 58 Javan rhinos, up from 51 in 2012. Although the species once roamed much of Southeast Asia, today it is only found in Ujung Kulon National Park in western Javan and is known as one of the most imperiled mammals on the planet.


Ecotourism pays: study finds lower poverty where nature-based tourism is prevalent


(02/25/2014) A new study has quantified a point long advocated by advocates of setting aside protected areas: ecotourism pays. The research, published in Proceedings of the National Academy of Sciences (PNAS), finds that communities neighboring conservation areas in Costa Rica had lower rates of poverty relative to other areas.


Indonesia pledges to protect manta rays


(02/21/2014) In a move signaling their commitment to CITES agreements on international trade of plants and animals, the Indonesian government declared two species of manta ray 'protected' under Indonesian law. Decree Number 4/KEPMEN-KP/2014 issued by Ministry of Maritime Affairs and Fisheries states that two manta ray species, Manta birostris and Manta alfredi, now enjoy full protection throughout their entire life cycle. The decree explicitly extends that protection to all parts of their body.


Revolutionary Google-backed system unlocks power of 'big data' to save forests


(02/20/2014) World Resources Institute (WRI) today announced the release of a tool that promises to revolutionize forest monitoring. The platform, called Global Forest Watch and developed over several years with more than 40 partners, draws from a rich array of big data related to the word's forests and translates it into interactive maps and charts that reveal trends in deforestation, forest recovery, and industrial forestry expansion. Global Forest Watch is the first tool to monitors global forests on a monthly basis, allowing authorities and conservationists to potentially take action against deforestation as it is occurring.


In Girl Scouts vs. Kellogg's over palm oil, rainforests and orangutans win

(02/14/2014) After a campaign waged by two charismatic Girl Scouts over questionably-sourced palm oil used in Girl Scout Cookies, Kellogg Company today announced a policy that will move it toward deforestation-free palm oil.


Obama announces new strategy to tackle wildlife trafficking, including toughening ivory ban

(02/12/2014) Yesterday, the Obama administration announced an ambitious new strategy to help tackle the global illegal wildlife trade, including a near-complete ban on commercial ivory. The new strategy will not only push over a dozen federal agencies to make fighting wildlife trafficking a new priority, but will also focus on reducing demand for wildlife parts and actively engaging the international community. The U.S. is the world's second largest destination for illegal wildlife trafficking after China.


Cambodia protects forest for giant ibis

(02/10/2014) Cambodia has set aside an area of forest just slightly smaller than Singapore to protect the country's national bird: the giant ibis (Thaumatibis gigantea). Listed as Critically Endangered by the IUCN Red List, the giant ibis is down to just a few hundred birds.


On edge of extinction, could drones and technology save the Little Dodo?


(02/10/2014) Almost nothing is known about the little dodo, a large, archaic, pigeon-like bird found only on the islands of Samoa. Worse still, this truly bizarre bird is on the verge of extinction, following the fate of its much more famous relative, the dodo bird. Recently, conservationists estimated that fewer than 200 survived on the island and maybe far fewer; frustratingly, sightings of the bird have been almost non-existent in recent years. But conservation efforts were buoyed this December when researchers stumbled on a juvenile little dodo hanging out in a tree. Not only was this an important sighting of a nearly-extinct species, but even more so it proved the species is still successfully breeding. In other words: there is still time to save the species from extinction so long as conservationists are able to raise the funds needed.


Madagascar's new president pledges to fight illegal logging

(02/07/2014) Madagascar's newly elected president Hery Rajaonarimampianina pledged to 'lead the fight' against illegal rosewood logging in the impoverished island nation.


Shell drops plans to drill in the Arctic for now

(01/30/2014) Facing plunging profits, Royal Dutch Shell has announced it will cut exploration and development funding by nearly $10 billion this year, including halting their long-suffering plans to drill in the Arctic ocean. Shell's new CEO, Ben van Beurden, made the announcement yesterday that controversial plans to drill off the Alaskan coast will be put on hold for another year.


287 amphibian and reptile species in Peruvian park sets world record (photos)


(01/28/2014) It's official: Manu National Park in Peru has the highest diversity of reptiles and amphibians in the world. Surveys of the park, which extends from high Andean cloud forests down into the tropical rainforest of the Western Amazon, and its buffer zone turned up 155 amphibian and 132 reptile species, 16 more than the 271 species documented in Ecuador's Yasuní National Park in 2010.


Key highland habitat for rare condor protected in Ecuador

(01/24/2014) Conservationists have acquired a 2,800-ha (7,000-acre) property that completes the acquisition of some 108,000 ha of key Andean Condor habitat in Ecuador.


Cambodian communities best placed to prevent illegal logging


(01/22/2014) A study on deforestation in Cambodia has found that forests are better protected when local communities are given the responsibility to manage them locally. Cambodia has one of the highest rates of deforestation in the world, losing 1.2 per cent each year from 2005-2010. The loss of forests due to illegal logging, commercial agriculture, and other factors can have a devastating impact on local communities, as well as contributing to global climate change. In a country beset by corruption and ineffectual state forest management, alternative models of forest protection are clearly needed.


German government gives tigers $27 million

(01/14/2014) At a summit in 2010, the world's 13 tiger range states pledged to double the number of tigers (Panthera tigris) in the wild by 2020. Today, non-tiger state Germany announced its assistance toward that end. Through its KfW Development Bank, the German government has pledged around $27 million (20 million Euro) to a new program run by the International Union for Conservation of Nature.


Colombia to protect remote region bordering Venezeula


(01/13/2014) The Colombian government plans to declare a remote area bordering Venezuela a new protected area. Colombian Minister of Environment, Luz Helena Sarmiento, told the El Espectador that President Juan Manuel Santos will declare the Estrella Fluvial de Inirida river area a Ramsar Wetland of International Importance. The designation would give Colombia six Ramsar sites.


Indonesia police nab illegal wildlife traffickers in sting operation


(01/12/2014) Police in Indonesia's Aceh province have arrested two wildlife trafficking suspects allegedly behind five tiger poaching rings operating in the forests of northern Sumatra. The arrests followed a months-long investigation and an undercover sting operation in which police seized thousands of dollars worth of illegal animal parts.


Primary school children build fuel-efficient stoves in Uganda


(01/10/2014) A group of young children have become a catalyst in the effort to save Kibale National Park from deforestation. Children from Iruhuura Primary School in Uganda have collaborated with the Kasiisi Project and Camp Uganda to build fuel-efficient stoves, developing a more sustainable method of wood consumption around the hugely-biodiverse Kibale National Park.


Not seen in over 130 years, 'extinct' frog rediscovered in Sri Lanka


(01/10/2014) In 1876—the same year that the first telephone call was made—the British scientist Albert Günther described a new species of frog from Sri Lanka, but the species, known as the webless shrub frog (Pseudophilautus hypomelas), was never seen again. Having disappeared into history, scientists considered the species extinct—that is until a 2010 expedition stumbled on 40 mystery frogs.


In precedent-setting case, palm oil company fined $30M for destroying orangutan forest


(01/09/2014) In a precedent-setting case, an Indonesian court has found a palm oil company guilty of violating environmental laws and ordered it to pay $30 million in fines and reparations for clearing an area of protected peat forest that is a stronghold for endangered orangutans in Indonesia's Aceh Province. In a ruling handed down Wednesday, the Meulaboh district court concluded that PT Kallista Alam illegally cleared and burned forest within the the protected Tripa peat swamp in northwestern Sumatra.


Brazil begins evicting illegal settlers from hugely-imperiled indigenous reserve

(01/06/2014) Months after closing sawmills on the fringes of an indigenous reserve for the hugely-imperiled Awá people, the Brazil government has now moved into the reserve itself to evict illegal settlers in the eastern Amazon. According to the NGO Survival International, Brazil has sent in the military and other government agents to deal with massive illegal settlements on Awá land for logging or cattle.


China to destroy ivory stockpile

(01/03/2014) The Chinese government plans to destroy a stockpile of contraband elephant ivory and other seized wildlife products next week during a public ceremony in Guangzhou, reports the Wildlife Conservation Society (WCS).


Good news: Refuge for last blue-throated macaws doubles in size in Bolivia

(01/02/2014) A reserve that is home to the world's largest population of the critically endangered blue-throated macaw (Ara glaucogularis) has been more than doubled in size, reports the American Bird Conservancy (ABC), a group that helped fund the expansion.


Anti-elephant poaching story goes viral in China


(12/20/2013) A newspaper story about the impact of the ivory trade has gone viral in China, raising awareness among millions of Chinese, reports the Wildlife Conservation Society (WCS). The story, published November 15 in Southern Weekly, has been shared widely across Chinese web sites and social media.


Indonesia appoints head of REDD+ agency to implement forest conservation plan


(12/20/2013) Indonesia has selected the first chief of its new REDD+ agency: Heru Prasetyo, an administrator and former private sector management consultant, reports Indonesian President Susilo Bambang Yudhoyono's office. Prasetyo will take up the challenging task of implementing Indonesia's REDD+ program, which aims to steer the Southeast Asian nation away from business-as-usual management of its fast dwindling forests. The REDD+ program is part of the broader government plan to cut Indonesia's greenhouse has emissions by at least 26 percent from a projected 2020 baseline.


Conservation Hail Mary works: Mate for near-extinct fish found!

(12/20/2013) Researchers are celebrating after an urgent global search turned up a female mate for a fish that is on the brink of extinction.


Top 10 HAPPY environmental stories of 2013


(12/19/2013) China begins to tackle pollution, carbon emissions: As China's environmental crisis worsens, the government has begun to unveil a series of new initiatives to curb record pollution and cut greenhouse emissions. The world's largest consumer of coal, China's growth in emissions is finally slowing and some experts believe the nation's emissions could peak within the decade. If China's emissions begin to fall, so too could the world's.


Scientists make one of the biggest animal discoveries of the century - a new tapir


(12/16/2013) In what will likely be considered one of the biggest (literally) zoological discoveries of the Twenty-First Century, scientists today announced they have discovered a new species of tapir in Brazil and Colombia. The new mammal, hidden from science but known to local indigenous tribes, is actually one of the biggest animals on the continent, although it's still the smallest living tapir. Described in the Journal of Mammology, the scientists have named the new tapir Tapirus kabomani after the name for 'tapir' in the local Paumari language: Arabo kabomani.


Scientists: well-managed forest restoration benefits both biodiversity and people

(12/16/2013) In November this year, the world was greeted by the dismaying news that deforestation of the Brazilian Amazon jumped 28% in the past year. The year 2013 also holds the dubious distinction of being the first time since humans appeared on the planet, that carbon concentrations in the atmosphere rose to 400 parts per million. A map by Google revealed that Russia, Brazil, the United States, Canada and Indonesia all displayed over 10 million hectares of gross forest loss from 2000-2012, with the highest deforestation rate occurring in Malaysia.


China bans shark fin, bird's nest soup from state banquets

(12/10/2013) China has banned shark fin and bird's nest soup from being served at official state banquets, reports Chinese state media.


Top scientists propose ambitious plans to safeguard world from devastating climate change


(12/05/2013) Two degrees is too much: that's the conclusion of a landmark new paper by top economists and climatologists, including James Hansen formerly of NASA. The paper, appearing in the open-access journal PLoS ONE, argues that global society must aim for only one degree Celsius of warming above pre-industrial levels to avoid the worst impact of climate change, and not the two degrees Celsius agreed on by the world's governments. But given that the world's governments are not yet on track to even achieve the two degree target, how could we lock in just one? A combination of renewable energy, nuclear power, and, most importantly, a rising price on carbon emissions, according to the eighteen scientists.


Microsoft founder funds Africa-wide elephant survey to measure ivory poachers' toll

(12/04/2013) Beginning next year, light planes and helicopters will undertake the first ever continent-wide aerial survey of Africa's vanishing elephant populations. The hugely ambitious initiative, which will count elephant herds in 13 countries, is being funded by Microsoft founder, Paul Allen, through his Paul G. Allen Family Foundation.


Reversing local extinction: scientists bring the northern bald ibis back to Europe after 300 years


(12/02/2013) The northern bald ibis (Geronticus eremita), also called the hermit ibis or waldrapp, is a migratory bird. Once, the bald ibis lived in the Middle East, northern Africa and southern and central Europe, but due to hunting, loss of habitat and pesticide-use, the birds disappeared from most of these areas and is currently considered Critically Endangered. It became extinct in Europe 300 years ago; the bird is almost gone in Syria, with only a single individual recorded at the country's lone breeding site in 2013; and the only stronghold left is a small population of around 500 birds in Morocco. But now, a team of scientists from Austria is working to reestablish a self-sustaining, migratory population of bald ibis in Europe.


New project works to raise the profile of the world's littlest bear


(12/02/2013) The world's least-known bear also happens to be the smallest: sun bears (Helarctos malayanus), so called for the yellowish horseshoe mark on its chest, are found across Southeast Asia. But despite their telltale markings, super-long tongues, and endearing cuteness, sun bears remain little-studied and little-known compared to many of the region's other large mammals. Now, a new project is working to raise the profile of the sun bears of Borneo—Survival of the Sun Bears—which are a smaller subspecies of the mainland animals.


Camera traps reveal Amur leopards are breeding in China (photos)


(11/26/2013) Good news today about one of the world's rarest mammals: camera traps in China's Wangqing Nature Reserve have captured the first proof of breeding Amur leopards in the country, according to the Wildlife Conservation Society (WCS). The photos show a mother Amur leopard with two cubs. A recent survey by WWF-Russia estimated the total wild population of Amur leopards at just 50 individuals, but that's a population on the rise (from a possible nadir of 25) and expanding into long-unused territory.


Over 350 species added to the IUCN Red List's threatened categories in the last six months


(11/26/2013) The number of threatened species on the IUCN Red List has grown by 352 since this summer, according to an update released today. Currently, 21,286 species are now listed as threatened with extinction out of the 71,576 that have been evaluated. The new update comes with both good and bad news for a number of high-profile imperiled species, but only covers about 4 percent of the world's described species.


Leatherback sea turtle no longer Critically Endangered


(11/26/2013) The leatherback sea turtle—the world's largest turtle and the only member of the genus Dermochelys—received good news today. In an update of the IUCN Red List, the leatherback sea turtle (Dermochelys coriacea) has been moved from Critically Endangered to Vulnerable. However, conservationists warn that the species still remains hugely endangered—and in rapid decline—in many parts of its range.


Indonesia's national airline carrier bans shark fins


(11/23/2013) Indonesia's national carrier Garuda Indonesia has joined a growing number of airlines looking to curb the international shark fin trade by banning the transport of shark fins and other shark products on their aircraft. The airline had previously transported 36 tons of shark fin products a year, the conservation group said in a media release on Nov. 15.


REDD+ program to cut deforestation gets final approval in Warsaw


(11/22/2013) Negotiators in Warsaw have reached formal agreement on Reducing Emissions from Deforestation and Degradation (REDD+), a program that aims to compensate tropical countries for protecting their forests. After seven years of discussions, countries approved the final REDD+ text on Friday at the COP17.


Govts pledge $280M to slow deforestation for agriculture


(11/21/2013) The governments of Norway, Britain and the United States pledged $280 million toward a new initiative that aims to reduce emissions associated with forest conversion for agriculture, reports Reuters. The money will come out of previously committed funds for climate change. The initiative, called the BioCarbon Fund Initiative for Sustainable Forest Landscapes and administered by the World Bank, focuses on the 80 percent of deforestation that is driven by agriculture.


Locally extinct birds in the Amazon slowly flock back to forests when trees regrow


(11/13/2013) Some good news out of the Amazon rainforest: given enough time, deforested land can rebound enough to host bird species that had previously deserted the area, according to a recent study in The Auk. When people abandon deforested land, the rainforest slowly reclaims it. Eventually, birds begin to use the clumps of secondary forest as corridors between thickets of old growth.


Asia's 'unicorn' photographed in Vietnam


(11/12/2013) In 1992, scientists made a spectacular discovery: a large, land mammal (200 pounds) that had somehow eluded science even as humans visited the moon and split the atom. Its discoverers, with WWF and Vietnam's Ministry of Forestry, dubbed the species the saola (Pseudoryx nghetinhensis). Found in the Annamite Mountains in Laos and Vietnam, the saola is a two-horned beautiful bovine that resembles an African antelope and, given its rarity, has been called the Asian unicorn. Since its discovery, scientists have managed to take photos via camera trap of a wild saola (in 1999) and even briefly studied live specimens brought into villages in Laos before they died (in 1996 and again in 2010), however the constant fear of extinction loomed over efforts to save the species. But WWF has announced good news today: a camera trap has taken photos of a saola in an unnamed protected area in Vietnam, the first documentation of the animal in the country in 15 years.


Kids' stories and new stoves protect the golden snub-nosed monkey in China


(11/12/2013) Puppet shows, posters and children's activities that draw from local traditions are helping to save an endangered monkey in China. The activities, which encourage villagers—children and adults alike—to protect their forests and adopt fuel-efficient cooking stoves, have worked, according to a report published in Conservation Evidence. Local Chinese researchers, supported by the U.S.-based conservation organization Rare, designed the campaign to protect the monkeys.


Zoos join fossil fuel divestment movement

(11/05/2013) Last month, over a hundred representatives from zoos and aquariums around the world joined climate activism group, 350.org, pledging that their institutions would take action against global warming, including the possibility of divesting from fossil fuel companies. The effort, dubbed Zoos and Aquariums for 350, was launched during the annual meeting of the Conservation Breeding Specialist Group (CBSG).


Thought-to-be-extinct 'halloween' frog rediscovered in Costa Rica


(11/04/2013) A breeding population of a critically endangered harlequin toad thought to be extinct in Costa Rica has been discovered in a tract of highland forest in the Central American country, reports a paper published in Amphibia-Reptilia. Atelopus varius, an orange-and-black harlequin toad, was once relatively common from central Costa Rica to western Panama. But beginning in the 1980's the species experienced a rapid population collapse across most of its range.


Adorable baby olinguito photographed in Colombia (picture)

(11/01/2013) Researchers returning from an expedition to a cloud forest in Colombia have released photos of the world's most recently-discovered carnivore, the olinguito.


'Remarkable year': could 2012 mark the beginning of a carbon emissions slowdown?

(10/31/2013) Global carbon dioxide emissions hit another new record of 34.5 billion tons last year, according to a new report by the Netherlands Environment Assessment Agency and the European Commission's Joint Research Centre, but there may be a silver lining. Dubbing 2012 a "remarkable year," the report found that the rate of carbon emission's rise slowed considerably even as economic growth continued upward.


Greenpeace: APP making 'encouraging' progress on zero deforestation commitment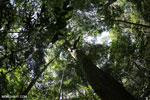 (10/29/2013) Asia Pulp & Paper (APP), an Indonesian forestry giant once notorious for destroying rainforests and peatlands, is making 'encouraging' progress in phasing forest destruction out of its supply chain, reports a new assessment from Greenpeace, which until recently was one of APP's fiercest critics. The review, released today, evaluates APP's progress on its Forest Conservation Policy, which commits the company to exclude fiber sourced from logging of natural forests and conversion of peatlands, and requires it to obtain Free, Prior Informed Consent from local communities in developing new plantations.


Shanghai to ban coal by 2017

(10/28/2013) China's largest city and one of the world's biggest, Shanghai, is set to ban coal burning in just four years, according to a new Clean Air Action Plan. The city-wide ban on coal burning is one effort among many to get Shanghai's infamous smog under control as well as another sign that China has begun to take its pollution problems more seriously.


Orphaned gorillas successfully reintroduced where apes had been hunted to extinction

(10/21/2013) The reintroduction of captive gorillas to areas where they have been hunted to extinction appears to working, suggesting a possible new front in efforts to save great apes, finds a new study published in the journal Oryx.


Key European species make 'refreshing' comebacks

(10/15/2013) Beaver, bison and eagles are among the species that have made a successful comeback in Europe in the past 50 years, according to a major survey published by a coalition of conservation groups on Thursday. The report selected 37 species that have showed signs of recovery, studied changes in their numbers and range since 1960, and examined the reasons driving their comeback.


Unlikely success: how Zimbabwe has become a global leader in rhino conservation


(10/02/2013) With its collapsed economy, entrenched poverty, and political tremors, one would not expect that a country like Zimbabwe would have the capacity to safeguard its rhinos against determined and well-funded poachers, especially as just across the border South Africa is currently losing over two rhinos a day on average. And indeed, without the Lowveld Rhino Trust (LRT), rhinos in Zimbabwe would probably be near local extinction. But the LRT, which is centrally involved in the protection of around 90 percent of the country's rhinos in private reserves along with conservancy members, has proven tenacious and innovative in its battle to safeguard the nation's rhinos from the poaching epidemic.


Celebrities aim to raise $1.6 million to keep orangutan forests from the the chopping block in Borneo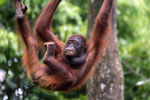 (10/02/2013) Sir David Attenborough, Bill Oddie and Chris Packham are supporting an effort to save the orangutan from extinction by raising £1m in just two weeks. Orangutans in their natural environment live in undisturbed ancient forests and for many years it was believed they shunned any other habitats. But researchers have discovered they can survive just as well and perhaps even better in forests that have been intensively thinned out by loggers, giving renewed hope for the species.


Clinton Global Initiative pledges $80 million to combat elephant poaching

(09/27/2013) Hillary and Chelsea Clinton on Thursday deployed their mother-daughter star power to help the effort to save African elephants, brokering an $80m effort to stop the ivory poaching which threatens the animals with extinction.


Featured video: music video honoring wildlife of Karnataka, India


(09/23/2013) Located in the southwestern corner of India, the state of Karnataka is celebrated for its stunning biodiversity. In order to honor the natural beauty of the region, wildlife photographer and filmmaker Amoghavarsha and Bangalore based musician Ricky Kej have teamed up to create a music video highlighting Karnataka's unique species and wild places.


Indigenous people of Honduras granted one million hectares of rainforest

(09/12/2013) One-hundred and fifty years after a treaty with England granted the Miskito people rights over their land--a treaty which was never fully respected--the government of Honduras has officially handed over nearly a million hectares (970,000 hectares) of tropical forest along the Caribbean Coast to the indigenous people. The Miskito are found along the eastern coast of both Honduras and Nicaragua and number around 200,000.


Brazil establishes 2 Amazon parks covering 2.4m acres

(09/10/2013) The Brazilian government has designated 952,000 hectares of remote public land in the Amazon as two new protected areas.


Amazon rainforest tribe sells REDD+ credits to Brazilian cosmetics giant

(09/10/2013) The Paiter-Suruí, a rainforest tribe that in June became the first indigenous group to generate REDD+ credits under the Verified Carbon Standard (VCS), has now closed their first deal. As reported by Ecosystem Marketplace, Brazilian cosmetics giant Natura Cosméticos has purchased 120,000 tons of carbon offsets from the the Surui Forest Carbon Project in Rondônia, Brazil.


U.S. to crush its six ton ivory stockpile

(09/10/2013) On October 8th, the Obama administration will publicly destroy its ivory stockpile, totaling some six tons, according to a White House forum yesterday on the illegal wildlife trade. The destruction of the stockpile—via crushing—is meant to send a message that the U.S. is taking a tougher stand on illegal the wildlife trade, which is decimating elephants across Africa and imperiling other animals worldwide. The U.S. remains one of the biggest destinations for ivory and other illegal animal part aside from East Asia.


Featured video: 'this is day one for the olinguito'

(09/04/2013) Last month scientists unveiled a remarkable discovery: a new mammal in the order Carnivora (even though it mostly lives off fruits) in the Andean cloud forests. This was the first new mammal from that order in the Western Hemisphere since the 1970s. The olinguito had long been mistaken for its closest relatives, olingos—small tree-dwelling mammals that inhabit the lowland rainforests of South and Central America—however genetic research showed the olinguito had actually been separated by 3-4 million years from its cousins.


China punishes top oil companies for failing to clean up their acts

(09/03/2013) China's top two oil companies have been penalized for missing pollution targets, reports China Central Television (CCTV). The Ministry of Environmental Protection has suspended all refinery projects for China National Petroleum Corporation (CPNC) and the China Petrochemical Corporation (Sinopec) until they meet their pollution targets. The move is a part of a wider crackdown on pollution across China, which has suffered from record air pollution.


Featured video: how tigers could save human civilization

(08/29/2013) In the video below, John Vaillant, author of the The Tiger: A True Story of Vengeance and Survival, tells an audience at TEDxYYC about the similarities between tigers and human beings. Given these similarities—big mammals, apex predator, highly adaptable, intelligent, and stunningly 'superior'—John Vaillant asks an illuminating question: what can we learn from the tiger? It turns out learning from tigers could help conserve the human race.


Smuggler who illegally traded 500 chimps gets one year in prison

(08/27/2013) Wildlife smuggler, Ousame Diallo, who has admitted to illegally trafficking 500 endangered chimpanzees out of the Republic of Guinea, was sentenced to a year in prison in the West African country reports WWF. The arrest and charge was supported by INTERPOL and to anti-wildlife trafficking local group, GALF.


Illegally captured parrots finally free to fly


(08/19/2013) In 2010, Bulgarian airport authorities confiscated 108 African grey parrots (Psittacus erithacus) from a smuggler. Last month, the 28 parrots who survived the stress of being stuffed into dog kennels, constantly handled by humans, and the absence of their native habitat, completed their three-year journey to freedom.


Iraq gets its first national park: just call it Eden

(08/19/2013) Late last month, the Iraqi Council of Ministers approved the nation's first national park: the Mesopotamian marshes, which some scholars believe were the site of the historical Garden of Eden. The establishment of the park is a major milestone for a nation still plagued by violence with the park itself linked to the ravages of the Saddam Hussein regime.


China pledges $275 billion over 5 years to cut record air pollution

(08/19/2013) Last week China announced it was going to spend over a quarter of a trillion dollars ($275 billion) to fight rampant and life-threatening pollution in its urban centers over the next five years. Recent decades of unparalleled economic growth has taken a drastic environmental toll in China, including record air pollution levels in Beijing. The announcement follows other news, including that the Chinese government has recently scrapped a massive 2,000 megawatt coal plant project near the cities of Hong Kong and Shenzhen.


Meet the BABY olinguito


(08/18/2013) Since its announcement on Thursday, the olinguito—the world's newest mammal—has taken the world by storm. Hundreds of articles have been written about the new species, while its cuddly appearance has already been made the subject of cartoons. Now, conservationists have released the first photos of a baby olinguito. The new photos come from La Mesenia Conservation Project in Colombia, an Andean cloud forest reserve that is a project area for the NGO SavingSpecies.


Colombia establishes giant rainforest park to protect 'uncontacted' tribes

(08/16/2013) Next week the Colombian government will officially double the size of its largest national park, reports El Espectador.


Scientists discover teddy bear-like mammal hiding out in Andean cloud forests (photos)


(08/15/2013) While the olinguito looks like a wild, tree-climbing teddy bear with a cat's tail, it's actually the world's newest mammalian carnivore. The remarkable discovery—the first mammal carnivore uncovered in the Western Hemisphere since the 1970s—was found in the lush cloud forests of the Andes, a biodiverse region home to a wide-range of species found no-where else. Dubbed the olinguito (Bassaricyon neblina), the new mammal is a member of a little-known, elusive group of mammals—olingos—that are related to raccoons, coatis, and kinkajous. However, according to its description in the journal Zookeys, the olinguito is the most distinct member of its group, separated from other olingos by 3-4 million years (or longer than Homo sapiens have walked the Earth).


Endangered Chinese monkey population recovering

(08/14/2013) The number of black snub-nosed monkeys in southwestern China has increased by more than 50 percent since the 1990's due to conservation efforts, reports Chinese state media.


First of its kind rescue and release for sloth bear in India


(08/08/2013) For a young wild sloth bear who found himself amidst a panic-stricken village in India, rescue was fortunately, and surprisingly, close at hand. In a one-of-a-kind heartwarming story, a team from Wildlife SOS (WSOS) India – a conservation and welfare NGO – successfully rescued, treated and subsequently released the sloth bear back into the wild, but this time with a radio collar fitted around its neck.


Elephant killer gets five years in prison in the Republic of Congo

(08/01/2013) The Congolese Supreme Court has ordered Ghislain Ngondjo (known as Pepito) to five years in prison for slaughtering dozens of elephants for their ivory tusks. The five year sentence is the maximum in the Republic of Congo for poaching. Ngondjo was considered the "kingpin" of an elephant poaching group; in addition to killing pachyderms, Ngondjo recruited new poachers and made death threats to park rangers and staff in Odzala National Park.


Engaging the public on green issues via environmental cartoons


(07/29/2013) Engaging the general public on issues like extinction, climate change, habitat destruction, and pollution can be a challenge due to the generally downbeat nature of environmental problems. But an illustrator in Nagpur, India is taking a different approach: cartoons. Rohan Chakravarty, a designer, artist, and ardent wildlife enthusiast, has been posting environmental-themed cartoons on his blog, Green Humour, since 2009. His work has garnered wide attention, including publication in several wildlife and environment magazines and web sites as well as accolades in the form of the Sanctuary Asia Young Naturalist Award 2012 and winning a climate change cartoon contest sponsored by the U.N. Development Program (UNDP).


U.S. signs $32M debt-for-nature swap to protect rainforests in the Philippines

(07/26/2013) The U.S. government will redirect $31.8 million in debt payments owed to the US Agency for International Development (USAID) by the Philippines to establish a conservation fund for endangered rainforests across the Asian archipelago, reports the AFP.


The hidden Caribbean: sustainable tourism arrives in the Dominican Republic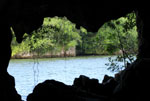 (07/18/2013) Finding true ecotourism companies isn't easy. While the tourism industry worldwide has latched onto the term 'ecotourism,' in many cases it's more propaganda than reality. Especially in heavily-touristed areas—like the Caribbean Islands—it's difficult to find efforts that are actually low impact, sustainable as possible, and educational. However, some companies are beginning to make headway in a region known for all-inclusive resorts and big cruises. One such company is the relatively young Explora! Ecotour in the Dominican Republic, run by passionate naturalists, Manny Jimenes and Olyenka Sang.


Conservationists work to give South Georgia back to the birds


(07/18/2013) A team on South Georgia has successfully completed the world's largest rodent eradication in an effort to rid the British territory of millions of rats and mice. Against the backdrop of an approaching Antarctic winter between February and May, three helicopters encountered perilous flying conditions while peppering the southern Atlantic island with 183 tonnes of the poison Brodifacoum. The team of 25 baited an area of 224 sq miles (580 sq km). The area targeted dwarfed the previous largest rodent eradication, on New Zealand's Campbell Island, by five times.


Naturalist rediscovers the long-lost night parrot


(07/16/2013) An Australian bushman and naturalist claims to have captured video footage of the night parrot, a bird not seen alive for more than a century. John Young, who describes himself as a wildlife detective, showed the footage and a number of still photos of the bird to a packed room of enthusiasts and media at the Queensland Museum on Wednesday. The desert-dwelling night parrot, Pezoporus occidentalis, has never been photographed and the only evidence of its continued existence has been two dead birds found in 1990 and 2006.


Forgotten species: the arapaima or 'dinosaur fish'


(07/15/2013) Let's go back some 14,000 years (or up to 50,000 depending on who you talk to), since this is the first time humans encountered the meandering, seemingly endless river system of the Amazon. Certainly, the world's first Amazonians would have been astounded by the giant beasts of the region, including ground sloths and mastodons (both now extinct), as well as giant anteaters, armadillos, and tapirs, currently the biggest land animal on the continent. But these first explorers might have been even more surprised by what dwelled in the rivers: anaconda, caiman, and the arapaima. Wait, the what?


Obama to take on elephant and rhino poaching in Africa

(07/03/2013) Barack Obama launched a new initiative against wildlife trafficking on Monday, using his executive authority to take action against an illegal trade that is fueling rebel wars and now threatens the survival of elephants and rhinoceroses. The initiative, announced as the president visited Tanzania on the final stop of his African tour, was the second time in a week Obama has used an executive order to advance environmental policy, after announcing a sweeping new climate change plan.


San Francisco seafood restaurants go sustainable


(07/02/2013) The Seafood Watch Program, first created by Monterey Bay Aquarium in the late 1990s, is arguably the best-known guide to sustainably-caught seafood in the U.S. Listing seafood choices in three categories—green (best choices), yellow (good alternatives), and red (avoid)—the guide informs consumers of the best options. However, it's one thing to create a well-respected guide, and another issues altogether to get producers and consumers to use it. But a newer partnership, the San Francisco Seafood Watch Alliance, is working to bridge this gap. Maggie Ostdahl of Aquarium of the Bay works with the Seafood Watch Restaurant program and restaurants across San Francisco—one of the best places in the country for seafood—to source sustainable seafood. Restaurant partners avoid seafood on the guide's red list.


New forensic method tells the difference between poached and legal ivory

(07/01/2013) Forensic-dating could end a major loophole in the current global ban on ivory, according to a new paper in the Proceedings of the National Academy of Sciences (PNAS). Scientists have developed a method to determine the age of ivory, allowing traders to tell the difference between ivory taken before the ban in 1989, which is still legal, and recently-poached ivory.


Authorities nab ringleader of poachers who killed 89 elephants in Chad

(06/27/2013) During one night in March, horse-riding poachers slaughtered 89 elephants in Chad, including over 30 pregnant mothers. Now officials say they have caught the ringleader behind the mass-killing: Hassan Idriss, also known as Gargaf.


New bird species discovered in Cambodia's largest city

(06/26/2013) A previously unknown species of bird has been found hiding in plain sight after scientists photographed what was thought to be more abundant species at a construction site on the outskirts of Phnom Penh, Cambodia's capitol and largest city. Subsequent analysis revealed the species to be distinct.


Decades-long fight leads to old-growth forest protection in Tasmania


(06/25/2013) Almost 200,000 hectares of Tasmania's old growth forest have been world heritage listed, bringing hope that a three-decade fight between environmentalists, politicians and loggers is over. The World Heritage Committee has extended the heritage listed boundary of the Tasmanian Wilderness World Heritage Area by more than 170,000 hectares after accepting a proposal from the Australian government which will give the areas the highest level of environmental protection in the world.


63,700 ha of Borneo rainforest gains protection in Sabah

(06/22/2013) The Sabah Forestry Department has reclassified 63,700 hectares of rainforest zoned for logging as protected areas.


Building a new generation of local conservationists: how improving education in Uganda may save one of the world's great forests


(06/20/2013) Conservation work is often focused on the short-term: protecting a forest from an immediate threat, saving a species from pending extinction, or a restoring an ecosystem following degradation. While short-term responses are often borne of necessity, one could argue that long-term thinking in conservation and environmental work (as in all human endeavors) is woefully neglected, especially in the tropics. This is why programs like the Kasiisi Project are so important: by vastly improving education for primary kids near a threatened park in Uganda, the project hopes to create a "generation of committed rural conservationists," according to founder and director, Elizabeth Ross.



Page 1 | Page 2 | Page 3 | Page 4 | Page 5 | Page 6 | Page 7 | Page 8 | Page 9 | Page 10 | Page 11 | Page 12 | Page 13