News articles on Green Design

---
Mongabay.com news articles on Green Design in blog format. Updated regularly.






A bold design for conservation

(09/07/2012) Carlos and his wife Nancy come from a line of artisans, and like their parents, they began working in handicrafts at a young age in their native Ecuador. This husband-wife duo spent most of their lives traveling long distances to and from Otavalo, an Andean crossroads about an hour outside of the capital Quito, to sell their jewelry at the daily market.
Can 'boutique capitalism' help protect the Amazon?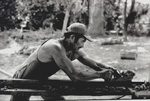 (10/11/2010) Most companies talk green, but few—almost none in fact—actually walk the walk. Sustainable design company, Ecostasy, not only walks the walk, but actually seeks out among the most challenging places to work: the imperiled Brazilian Amazon. Specializing in hand-crafted products by indigenous groups—such as jewelry, pots, and furniture—Ecostasy seeks to balance smart economics, environmental protection, and community development. Make no mistake, however, Ecostasy is not a non-profit, but a rare and refreshing example of a company truly dedicated to changing the world for the better. "In my mind, a virtuous company does not compromise ethical principles for economic interests. For me, being ethical is comprised of conducting oneself with honesty and responsibility to one's constituencies (customers, employees, suppliers), society and the environment," Katherine Ponte, founder of Ecostasy, told mongabay.com in an interview.
Is El Niño back?

(07/28/2009) Ocean temperatures in the central and eastern Pacific have shifted into El Niño conditions, increasing the likelihood of anomalously dry conditions in Southeast Asia and other unusual weather patterns, according to the National Oceanic and Atmospheric Administration (NOAA) Climate Prediction Center.
New glass could reduce one billion annual bird deaths from U.S. window collisions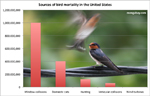 (07/13/2009) The deaths of billions of birds annually due to collision with window glass can be reduced through simple measures including dimming lights in buildings at night, landscaping changes, and using window coverings that make glass more visible to birds, reports a bird expert writing in The Wilson Journal of Ornithology. Conducting experiment with different types of firm on plastics and glass, Daniel Klem Jr., an ornithologist at Muhlenberg College in Allentown, Pennsylvania, found coverings that create visual "noise" can dramatically reduce bird-window collisions without drastically increasing costs or impeding visibility for humans relative to conventional glass. The most effective covering was a new exterior film with evenly spaced ultraviolet (UV)-reflecting and UV-absorbing patterns, which can be seen by birds but not humans.
Green New Deal will spark global economy, create jobs

(10/22/2008) A "Global Green New Deal" that focuses the world economy "towards investments in clean technologies and 'natural' infrastructure such as forests and soils is the best bet for real growth, combating climate change and triggering an employment boom," according to a new initiative led by the United Nations Environment Programme (UNEP).
Challenges of starting a green business

(10/20/2008) While green design offers the potential to greatly improve the sustainability of new goods and services without sacrificing performance, developing and bringing such products to market is a challenge, said a panel of innovators from companies using nature as inspiration for new technologies. Speaking at the 2008 Bioneers conference in San Rafael, California, Stephen Dewar of WhalePower, Charles Hamilton of Novomer, and Jay Harman of PAX Scientific told biomimicry expert Jane Benyus that radically new approaches to solving design and engineering problems is often met with skepticism from the existing market.
Company that turns CO2 into eco-friendly plastic gets new CEO

(10/20/2008) Novomer, a firm developing biodegradable plastics using carbon dioxide instead of petroleum as a feedstock, today announced the appointment of Jim Mahoney as its new chief executive officer and the relocation of company headquarters from Ithaca, N.Y. to Boston, Mass.
Financial crisis could pave way for greener economy inspired by nature

(10/20/2008) Biomimicry — the use of nature to inspire design — could serve as a model for a greener economy that rises out of the ashes of the financial crisis, said experts meeting at a sustainability conference in the San Francisco Bay Area. Speaking at the three-day Bioneers conference in San Rafael, Janine Benyus, a leading voice in the emerging field of biomimicry, said that nature offers lessons that can be applied to build better and more sustainable products and services as well as economic models.
Whale biomimicry inspires better wind turbines

(07/07/2008) By studying and mimicking the characteristics of the flippers, fins and tails of whales and dolphins, engineers have devised more a efficient way to generate wind power, reports a researcher presenting at the Society for Experimental Biology's Annual Meeting in Marseille, France.
Future cities will be more like ecosystems that enrich society and the environment

(05/28/2008) As The World Science Festival continues in New York this week, specialists in vastly diverse fields across scientific disciplines are coming together to talk about ideas, problems and solutions. From Astronomy to Bioacoustics, the dialogues about challenges and opportunities are rich and inspiring. At the front of this year's festival rests the issue of sustainability and how scientists, specialists and society will address the imminent environmental and economic trials we are sure to face in a rapidly changing and uncertain world.
Amazon farming technique may fight global warming

(04/11/2008) Fifteen hundred years ago, tribes people from the central Amazon basin mixed their soil with charcoal derived from animal bone and tree bark. Today, at the site of this charcoal deposit, scientists have found some of the richest, most fertile soil in the world. Now this ancient, remarkably simple farming technique seems far ahead of the curve, holding promise as a carbon-negative strategy to rein in world hunger as well as greenhouse gases.
New plastics dervied from CO2 emissions could fight global warming

(04/10/2008) Efforts to slow global warming by "scrubbing" carbon dioxide smokestack emissions could generate a material for the production of DVDs, beverage bottles and other products made from polycarbonate plastics, say chemists speaking at the 235th annual meeting of the American Chemical Society.
Nike to launch "green" eco-shoe

(02/15/2008) When Nike unveils the $185 Air Jordan XX3 this weekend at the NBA All-Star Game festivities this weekend, it will be the culmination of a company-wide effort to reduce the environmental impact of its footwear manufacturing, according to The Wall Street Journal.
Carbon tax would make China greener and reduce warming risks

(02/07/2008) Driven by booming economic growth and rapid urbanization, China's carbon dioxide emissions are surging. At the same time, forecasts suggest climate change will have an immense impact on the country, with rising sea levels projected to swamp key industrial areas and diminished rainfall reducing agricultural output. Given this outlook, a new policy paper published in Science argues that China will need to embark on a cleaner path to growth, one that is less dependent on coal. The authors say that international assistance in the form of carbon funds could help persuade Chinese leadership to move towards more environmentally-friendly energy technologies.
New program pays Canadians for energy efficiency gains

(01/20/2008) As I write this article, CBS News is having a Sunday evening prime-time, hour long special on global warming. What is alarming is both the extent of how bad the situation is for the planet, the impact on wildlife (e.g . Polar Bear populations dwindling dangerously low due to reduced glaciers) and the alleged refusal of certain governments to acknowledge both that there is a fact based problem and that we are running out of time to reduce its effects on the air we breathe, our environments, our forests and its wildlife population.
Termites may produce cleaner biofuels

(11/23/2007) Termites may be the key to greener, more effective biofuels, report scientists writing in the November 22 edition of the journal Nature.
Big companies push energy efficiency

(09/05/2007) Some of the world's largest companies are pushing green initiatives to improve energy efficiency in office buildings reports the Wall Street Journal.
Guidelines to ensure biofuels production won't hurt the environment

(08/30/2007) Environmentalists have long seen biofuels as a means to improve the sustainability of transportation and energy use since they are a renewable source of energy that can be replenished on an ongoing basis. Further, because biofuels are generally derived from plants, which absorb carbon from the atmosphere as they grow, biofuel production offers the potential to help offset carbon dioxide emissions and mitigate climate change. Nonetheless, in recent years, there has been considerable backlash against biofuels, which are increasingly viewed as a threat to the environment. Green groups now point to large-scale land conversion for energy crops, higher food prices, and a spate to studies that suggest net emissions from corn ethanol are little better than those from fossil fuels, to caution that biofuels can cause more problems than they address.
Apple comes up a bit short on eco-credentials of new iMac

(08/10/2007) While Apple has touted the environmental attributes of its newest iMac, critics say the new computer failed to live up to the company's goals for the use of mercury, reports the San Jose Mercury. In May, Apple said it would eventually replace mercury-containing fluorescent backlights in its LCD monitors with LEDs backlights, but the new computers don't use the new technology. The company said it still face technological hurdles in rolling out the new LCDs.
Google to be carbon neutral by year end

(06/20/2007) Google Inc. aims to be carbon neutral by the end of 2007, according to a statement posted on the Official Google Blog. The search giant plans to fight global warming by investing in and using renewable energy sources; reducing energy consumption by maximizing efficiency, and purchasing carbon offsets for the greenhouse gas emissions that it cannot reduce directly.
Google will put $10M towards plug-in hybrid cars

(06/19/2007) Google.org, Google Inc.'s philanthropic arm, today unveiled an initiative to convert hybrid cars to plug-in hybrid vehicles (PHEVs), a move that will cut carbon dioxide emissions, reduce oil use, and help stabilize the electrical grid.
Google, Intel seek greener computers

(06/13/2007) Google, Intel, and other tech giants announced an energy efficiency drive develop "greener" computers that use 50 percent less power by 2010. The plan, dubbed the Climate Savers Computing Initiative, seeks to reduce emissions of greenhouse gases that contribute to global warming..
Google, Microsoft launch energy efficiency initiative

(06/12/2007) Google, Microsoft, and other tech giants announced an energy efficiency drive to reduce computer power consumption by 50 percent by 2010. The scheme, dubbed the Climate Savers Computing Initiative, seeks to reduce the emission of greenhouse gases that contribute to climate change global warming.
Improving energy efficiency will require overcoming market distortions

(05/20/2007) In a new study, McKinsey&Company, one the world's most respected management consulting firms, reports that the world should be able to cut energy demand growth by half over the next 15 years without compromising economic growth. However it says that market forces along will not drive the transition--targeted policies will be needed to overcome present market failures and policy distortions.
Ancient Amazonian technology could save the world
(05/17/2007) Terra preta, the ancient charcoal-based soil used by ancient Amazonians to create permanently fertile agricultural lands in the rainforest, is getting serious consideration as a means to fight global warming and meet domestic energy demand, reports an article in Scientific American.
16 cities to get energy-saving retrofits

(05/17/2007) Sixteen cities will get financing to make buildings "greener" through environmental renovations, former President Clinton announced Wednesday at the C40 Large Cities Climate Summit in New York, where mayors and local government officials are meeting to discuss strategies to flight global warming. The green building initiatives will cut carbon emissions and reduce waste.
'Green' dams could reduce GHG emissions

(05/14/2007) Scientists in Brazil have developed a way to reduce greenhouse emissions from large hydro-electric dams, according to a report from BBC News. The technology, developed by researchers at Brazil's National Space Research Institute (INPE), extracts methane from reservoir water to supplement energy produced by the dam turbines.
Apple defends green credentials, promises to do better

(05/04/2007) In a open letter posted Wednesday, Apple Inc. CEO Steve Jobs countered claims by green groups that the iPod and computer maker lagged in recycling and removing toxic chemicals from its products. He said the company is already an industry leader when it comes to the environment and that Apple will continue to reduce its impact on the planet.
Renewable chemicals for green plastics gain ground

(04/19/2007) A bio-plastics revival is furthering driving up commodity prices according to an article in today's Wall Street Journal. The article reports that high oil prices are leading manufacturers to substitute agricultural produce-based plastics for petroleum-based plastics.
Luxury designers are clueless when it comes to green fashion

(04/19/2007) While cutting-edge designers use eco-friendly fabrics made from the likes of bamboo and hemp to craft comfortable and stylish clothes that have a reduced impact on the planet, 'green' fashion has been slow to take off at the luxury level, reports an article in today's Wall Street Journal.
Littering with new plastic might not harm dolphins, sea turtles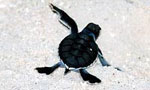 (03/28/2007) A new environmentally friendly plastic that degrades in seawater may make it possible to toss plastic waste overboard without killing turtles, dolphins and other marine life, according to research presented at the 233rd national meeting of the American Chemical Society by scientists from the University of Southern Mississippi.
Plug-in cars could help fuel Austin power grid

(03/12/2007) The city of Austin, Texas hopes to launch an ambitious plan using plug-in electric cars to reduce pollution and improve power grid management, reports an article in today's Wall Street Journal. Under the initiative put forth by Roger Duncan, deputy manager of Austin Energy, the city-owned electric utility, and backed by mayor Will Wynn, the plug-in electric cars would serve as sort of giant battery from which the city grid could draw power during peak demand.
Balloon technology could cut cost of solar energy 90% by 2010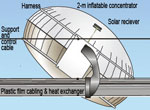 (02/21/2007) With high energy prices and mounting concerns over human-induced climate change, there is intense interest in renewable energy, especially solar, which produces no pollution and is readily available in the form of sunlight. In recent years, however, the solar energy market has been hampered by supply shortages of refined silicon, the critical resource needed for solar cell fabrication. Further, because solar installations traditionally require a large surface area to capture as much sunlight as possible, solar arrays often take up real estate, occupying land used agricultural production and other purposes. Without government subsidies, solar is not presently viable in many areas.
Showerhead cuts water use by injecting air bubbles

(11/09/2006) As Australians become increasingly alert to the importance of using water wisely in the home, CSIRO researchers have found a way to use a third less water when you shower -- by adding air. The scientists have developed a simple 'air shower' device which, when fitted into existing showerheads, fills the water droplets with a tiny bubble of air. The result is the shower feels just as wet and just as strong as before, but now uses much less water.
Shark biomimicry produces renewable energy system

(11/01/2006) An Australian firm has developed a renewable tidal energy conversion system based on the highly efficient fin structure of shark, tuna, and mackerel. BioPower Systems Pty Ltd., a renewable energy systems company based in Eveleigh, New South Wales, says that its bioSTREAM technology for converting tidal and marine current energy into electricity is modeled on biological species, such as shark and tuna, that use Thunniform-mode swimming propulsion.
Bacteria can generate renewable energy from pollution, help fight global warming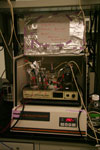 (10/26/2006) Currently, most energy production generates carbon dioxide, a potent greenhouse gas that contributes to global warming and local pollution. At the same time that carbon dioxide concentrations are rising in the atmosphere, fueling higher temperatures, burgeoning population growth of humans and livestock is producing ever-increasing amounts of organic pollution and waste. Now researchers at the Center for Biotechnology at the Biodesign Institute of Arizona State University are working on a way to solve both problems using bacteria to convert organic wastes into a source of electricity. Bruce Rittmann, Director of the Center for Environmental Biotechnology at the Biodesign Institute, and his team of researchers are developing microbial fuel cells (MFC) that can oxidize organic pollutants and create electricity from pollution.
Bacteria can ensure clean water say researchers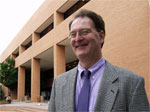 (10/24/2006) Water is shaping up to be one of the most critical problems facing humanity. With water consumption far outstripping population growth rates due to surging industrial and agricultural demand, the World Bank estimates that 40 percent of the world's population -- more than 2.5 billion people -- are enduring some form of water scarcity. In China, where massive river relocation projects to shift water from the south to the dry north are under consideration, an official government survey found that some 300 million Chinese drink unsafe water tainted by chemicals and other contaminants, while 90% of China's cities have polluted ground water. Elsewhere, development experts say that access to reliable, safe and affordable water is key to poverty alleviation efforts and that addressing declining groundwater supplies and water pollution is be critical to raising the quality of life in poor regions.
Hospitals go green

(10/04/2006) Some hospitals are going "green" in an effort to cut pollution and toxic emissions that hurt the health of patients and surrounding communities according to an article in today's issue of The Wall Street Journal.
Shift from hard drives to flash may have environmental benefits

(08/29/2006) A leading technology research group says flash, or solid state memory drives may soon replace the standard hard drives in laptops. Over the past few years, flash memory technology has been claiming an increasingly sizeable share of the market, particularly in the form of USB drives. According to the Gartner Group, the NAND flash market has grown from 1.56 billion in 200 to 11.42 billion in 2005, with even higher projections for the next two years. This summer, Samsung set a new bar by releasing computers that utilize flash memory storage, negating the need for traditional magnetic disk media. The implications of a shift for laptops are significant for a number of reasons including changing performance demand, market trends and investment opportunities. Unconsidered at this point, but nonetheless compelling, is the possible environmental impact of such a transition.
New green building material could cut wood demand in China, India

(07/31/2006) Australian researchers have developed a strong, lightweight building material that they believe could serve as the base for "green construction" in countries like as China and India. Dr Obada Kayali and Mr Karl Shaw of the University of New South Wales have developed building materials that can be manufactured entirely from waste fly ash, a fine powder that is a byproduct of coal-burning power plants. The researchers say that their "unique manufacturing method traps any harmful chemicals, creating an eco-friendly construction material that saves on construction costs and reduces generation of greenhouse gases." Further, the building materials are at least twenty percent lighter and stronger than comparable products made from clay, and take less time to manufacture.
Northern Ireland madantes green energy for new buildings

(07/25/2006) The changes, which all apply to all new homes, company and public buildings, will make micro-generation, such as solar panels to heat hot water, solar photo voltaic panels on roofs to generate electricity or small wind turbines for houses, mandatory in under two years.
High school students compete in solar car race

(07/13/2006) Beginning on July 16th, high school students from the US, Puerto Rico and India will travel to Texas Motor Speedway to compete in the 11th annual Dell-Winston School Solar Car Challenge, a race tasking students to design, build and race their own solar powered cars.
Consumers want environmentally friendly computers

(06/26/2006) A study conducted earlier this year by Ipsos-MORI on behalf of Greenpeace found that consumers say they would be willing to pay more for an environmentally friendly computer. The amounts ranged from $59 in Germany, $118 in UK, $199 in China and $229 in Mexico.
Africa's deforestation rate may be underestimated

(06/22/2006) Africa's deforestation rate may be underestimated by satellite imagery according to a researcher at the University of Wisconsin. Holly Gibbs, a Ph.D. candidate at the Center for Sustainability and the Global Environment at the University of Wisconsin, presented her findings at a conservation conference held in Antananarivo, the capital of Madagascar.
Venture Capitalists, China and Green Technology

(05/24/2006) A Bay Area venture capitalist with a storied past, has set his sights on "green technology" and ultimately China, after some compelling remarks from state representatives at a recent conference. Early this spring, Chinese officials named solar and clean coal technologies as two of their three pre-eminent priorities for investment and development in the near future. For a country with burgeoning energy needs surpassing what power is presently available, this is both realistic and positive news for environmentalists and economists alike. Hoping to capitalize, John Doerr and his associates are now funneling cash into the emergent green technology sector, which he, and an increasing number of other investors believe to be the next big thing.
US has low-cost alternatives to oil; peak oil frenzy and human-induced climate change avoidable says Columbia University

(05/14/2006) Surging oil prices have fueled calls for the United States to develop new sources of affordable and secure domestic energy. While renewable energy -- especially biofuels, wind power, and solar technologies -- is an area of particular interest, researchers from the Earth Institute at Columbia University say that the U.S. already has relatively low-cost alternatives to imported oil, including coal, tar sands, and oil shale. These resources can be extracted and used at a lower cost to the environment than some might expect. In a report published in the most recent issue of Brookings Papers on Economic Activity, Klaus S. Lackner and Jeffrey D. Sachs argue that "coal alone could satisfy the country's energy needs of the twenty-first century." They say that "coal liquefaction, or the process of deriving liquid fuels from coal, is already being used in places and with expanded infrastructure could provide gasoline, diesel fuel and jet fuel at levels well below current prices." Further, Sachs and Lackner suggest that "environmental constraints such as increased carbon dioxide emissions arising from greater use of coal and other fossil fuels could be avoided for less than 1 percent of gross world product by 2050," a sum far less than others have estimated.
Taking Care of Business: Diapers Go Green

(04/02/2006) Every year some 20 billion disposable diapers are dumped into landfills throughout the United States, generating approximately 3.5 million tons of waste which can take 500 years to biodegrade. Besides creating huge amounts of trash, most disposables are made from materials whitened with chlorine in a process that produces dangerous toxins such as dioxin, furans and other organic chlorines. Cloth diapers--often touted as environmentally superior to disposables--have drawbacks as well, requiring large amounts of water and pesticides, in addition to going through a similar bleaching process. So what's the ecologically responsible alternative? Well, it may come from the land down under. An Australian couple has developed a diaper that is not only biodegradable but serves as a benchmark for green design in that it gives more to the environment than it takes. "gDiapers", as the product is known, was recently awarded the prestigious "Cradle to Cradle Design Certification Award" from MBDC, a design consulting organization that stresses green design. The diaper is the first packaged consumer product to be so honored.
Wind turbines could power China says expert

(03/09/2006) Wind could become China's second-largest source of electricity according to a Chinese energy expert. Wang Weicheng, an energy professor at Tsinghua University in Beijing, told reporters that China has the potential to install up to 100 gigawatts of wind power. Wang's comments come as China has been aggressively expanding its interests in renewable energy sources including wind, solar, biofuels, tidal, and small hydroelectric dams.
Largest solar power plant in a generation to be built in Nevada

(02/09/2006) The groundbreaking for the largest solar thermal power plant to be built in 15 years takes place this weekend in Boulder City, Nevada. The 64MW Nevada Solar One power plant will generate enough power to meet the electricity needs of about 40,000 households and follows in the steps of the 354MW solar thermal power plants located in California's Mojave Desert. While California's solar plants have generated billions of kilowatt hours of electricity for the past two decades, the Nevada Solar One plant will use new technologies to capture even more energy from the sun
The Greening of Wal-Mart?

(02/08/2006) While Wal-Mart is a favorite target for a broad spectrum of activist groups, the world's largest retailer has taken a number of steps in recent months to improve the environmental sustainability of its operations.
Without recycling, world metals face depletion finds Yale study

(01/26/2006) Researchers studying supplies of copper, zinc and other metals have determined that these finite resources, even if recycled, may not meet the needs of the global population forever, according to a study published in the Proceedings of the National Academy of Sciences.
Nanocrystals could boost photovoltaic solar energy technologies

(01/04/2006) Los Alamos National Laboratory scientists have discovered that a phenomenon called carrier multiplication, in which semiconductor nanocrystals respond to photons by producing multiple electrons, is applicable to a broader array of materials that previously thought.
Businesses can now host solar energy project without up-front costs

(12/21/2005) 3 Phases Energy Services announced today its launch of a new service, "Daylight Savings", a model for financing large-scale solar photovoltaic (PV) projects. Daylight Savings allows businesses and institutions to host onsite photovoltaic systems while eliminating all up-front capital requirements and providing a long-term hedge against fossil fuel prices.
California plans $3 billion for solar energy projects

(12/13/2005) Tuesday the California Public Utilities Commission announced an ambitious program to expand the market for solar power, proposing to provide $2.8 billion of incentives toward solar development over the next 11 years.
Disposable solar panels developed using nanotechnology

(11/20/2005) Scientists at the University of Cape Town are exploiting the nano-scale properties of silicon to develop a super-thin disposable solar panel poster which they hope could offer rural dwellers a cheap, alternative source of power.
Photovoltaic solar energy conversion can be cost-competitive by 2030

(11/16/2005) Professor Andrew Blakers from The Centre for Sustainable Energy Systems at the Australian National University will today report to the Greenhouse 2000 Conference in Melbourne that photovoltaic (PV) solar energy conversion can be cost-competitive with any low-emission electricity generation technology by 2030.
Organic solar cells will help spur viability of alternative energy

(10/10/2005) Organic solar cells being developed by a team of scientists from New Mexico State University and Wake Forest University could help spur viability of alternative energy. Unlike existing solar panels made of brittle silicon, these cells are made of plastic that can be wrapped around structures or even applied like paint. This flexibility could revolutionize the solar market.
Green elementary school opens in Chicago

(10/01/2005) Youngsters at Tarkington elementary started their first day of classes Tuesday at a school where flowering plants grow on the roof. It's one of the nation's small but growing number of environmentally friendly schools, a stand-out because it sits in a major city better known for towers of steel and concrete.
High oil prices make Asia pursue green energy

(09/09/2005) For energy-hungry Asian governments, the answer could literally be blowing in the wind. Across the region, renewable energy such as solar, wind and geothermal power is gaining ever greater credence as a way to curb the region's appetite for oil and cut runaway import bills.
Vegetation growth in Arctic could add to global warming

(09/08/2005) Warming in the Arctic is stimulating the growth of vegetation and could affect the delicate energy balance there, causing an additional climate warming of several degrees over the next few decades. A new study indicates that as the number of dark-colored shrubs in the otherwise stark Arctic tundra rises, the amount of solar energy absorbed could increase winter heating by up to 70 percent. The research will be published 7 September in the first issue of the Journal of Geophysical Research-Biogeosciences, published by the American Geophysical Union.
Cow manure + sunlight + metal ore = hydrogen fuel?

(08/11/2005) Researchers led by Michael Epstein at the Weizmann Institute of Science in Israel think they may have an energy efficient way of collecting solar energy to generate hydrogen, a key input for fuel cells.
Wal-Mart builds environmentally-friendly store

(07/26/2005) Wal-Mart Stores Inc.' has built an experimental environmentally friendly store in a northern suburb of Dallas, where the world's biggest -- and notoriously cost-conscious -- retailer is trying to determine whether being green can also be profitable.
Design of new Mercedes-Benz bionic car inspired by fish body shape

(07/10/2005) DaimlerChrysler is using a new concept vehicle to examine the great potential of bionics for automobile development, and has achieved outstanding results for fuel consumption and emissions with a combination of pioneering diesel engine technology and innovative emission control methods. The Mercedes-Benz bionic car study will have its world premiere at this year's DaimlerChrysler Innovation Symposium in Washington.
Mayors agree on 'green cities' environmental pact

(06/05/2005) Mayors from around the world on Sunday signed an international treaty to make their cities more environmentally conscious that calls for boosting use of public transportation, drastic cuts to the volume of trash sent to landfills and ensured access to potable water.