News articles on green

---
Mongabay.com news articles on green in blog format. Updated regularly.






Road building spree hurts Amazon birds
(01/14/2015) A city-dwelling crow in Japan strategically drops a nut near a crosswalk into moving traffic. The bird then waits patiently for the light to turn before dropping down to the road and collecting the cracked nut in safety. While this type of animal behavior is fascinating, such adaptation to the human world is not possible for most bird species.
Deforestation climbing - along with fears - in the Amazon
(01/13/2015) Deforestation in the Brazil Amazon continues to pace well ahead of last year's rate, shows data released today by Imazon. According to the Brazilian NGO's analysis of satellite data, 1,373 square kilometers of rainforest was chopped down between August 2014 and December 2014, a 224 percent increase relative to the prior corresponding period a year before.
Forest management by Sulawesi community attracts international attention
(01/13/2015) The Ngata Toro community in the Indonesian province of Central Sulawesi worked with the government to remap their lands and negotiate access to the forest. In the year 2000, officials from the national park signed an agreement with Ngata Toro recognizing the existence of indigenous forests, and granting them permission to maintain the forest as they had previously.
Mother and cub: researchers photograph rare cat with cub in Sumatra
(01/13/2015) Researchers working in Kerinci Seblat National Park have captured a remarkable image of a mother Asian golden cat (Catopuma temminckii) carrying her young in her mouth. The image was taken in mid-2014 as reported by Mongabay Indonesia by the Sumatran Tiger Research Team.
Will Indonesia's REDD+ Agency be dissolved?
(01/13/2015) Indonesia's cabinet-level agency tasked with reducing emissions from deforestation and degradation (BP REDD+), may be dissolved after only one year in operation. The head of the newly merged Ministries of the Environment and Forestry has indicated she intends to absorb the group into her agency—stripping BP REDD+ of its ability to operate independently.
Casting for another job: will fishers take up a new livelihood?
(01/12/2015) Can alternative income programs save Fiji's reef fish? Many implicate the failure of Fiji's government to prioritize sustainable management over fisheries development projects, or suggest that Fijians' mindsets must dramatically shift first.
Video: global carbon dispersal looks like an impressionistic painting in motion

(01/12/2015) A new video showing the global movements of carbon dioxide during one year may look beautiful, but such impressions are misleading. The video, produced by NASA, shows just how much humans are impacting the world's atmosphere, leading to rising temperatures, ocean acidification, melting glaciers, vanishing sea ice, and untold impacts on both wildlife and human communities.
New study: 'Yeti' hairs do not point to unknown bear species

(01/12/2015) A new study casts doubt on findings from 2013 that hairs from a purported Yeti belonged to an unknown bear species or polar and brown bear hybrid. Instead, two researchers—who took a fresh look at the DNA in question—say the hairs are simply that of a Himalayan brown bear.
Malta approves public referendum of bird hunt that kills over 15,000

(01/12/2015) Malta's Constitutional Court has upheld a public referendum to decide the fate of the country's controversial spring bird hunt, which kills over ten thousand migrating birds every year. The Constitutional Court threw out objections by Malta's powerful hunting lobby, and instead sided with the 11 conservation groups who organized the referendum, known as the Coalition for the Abolition of Spring Hunting—gathering 40,000 signatures from Maltese voters.
Sulawesi community regains access to forest on which it depends
(01/09/2015) Recognizing the ecological sensitivity of an area in Central Sulawesi, the Indonesian government established two expansive protected areas in the region. Although these protective measures may be forward-thinking in terms of environmental protection, they had the unfortunate side effect of corralling the residents of the village of Namo on a tiny patch of land, forbidding them from the utilizing the forest resources that once sustained them.
California introduces bill to close ivory loophole

(01/08/2015) California congresswoman, Toni G. Atkins, introduced a bill yesterday (AB 96) that would close a major loophole allowing ivory to be sold all over the state. Thousands of miles away, across Africa, poachers are decimating elephants for their ivory tusks. A recent study estimated that one fifth of the continent's elephants have been slaughtered in just three years.
Kalimantan community maps forest to thwart timber companies
(01/08/2015) The small village of Tumbang Bahanei is inhabited by 139 indigenous families that tend to 2,859 hectares of customary forest, 132 hectares of rice fields, 5,841 hectares of rubber forest, and 43 hectares of forest designated for indigenous tourism. In total, this amounts to just over 8,880 hectares. The residents know these numbers precisely, because they have been diligently mapping every corner of their territory in a desperate attempt to prevent it from being snatched up by timber companies.
New bat species has fangs you won't believe
(01/08/2015) What big teeth you have, my dear! The better to eat insects with—and make one's own ecological niche. Scientists have uncovered a new bat with stupendous canines in the rainforests of Lao PDR and Vietnam, aptly naming it Hypsugo dolichodon, or the long-toothed pipistrelle.
Sulawesi community vies to maintain rights to forest
(01/07/2015) Around 3,000 people from 833 households live in Tompo Bulu's seven sub-villages. Traditional culture and ritual run thick in this area. The residents of Karampuang believe the area is where the cultures from eastern and western Indonesia first met. Local myth holds that the first leader of the area descended from the sky with a mandate that the locals must maintain their traditional way of life.
Palm oil threatens community forest in Central Kalimantan
(01/07/2015) Delang district is different than many parts of Central Kalimantan. Namely, on the drive in from Nangabulik, you won't see large-scale oil palm plantations, and the forest appears to be well maintained. This is because the locals are keenly aware of the importance of their land at the headwaters of the Lamandau River.
How black rhinos and local communities help each other in Namibia
(01/07/2015) Africa's rhinos are in a state of crisis. Poaching for their horn has resulted in the deaths of thousands of animals and pushed the continent's two species—the white and black rhino—against the wall. Yet, despite the crisis, there are pockets of rhino territory where poaching remains rare and rhinos live comparatively unmolested. Indeed, one of the brightest spots for rhinos is in Namibia.
One clever ape: new book celebrates real-life Orangutan Houdini
(01/07/2015) An interview with Laurel Neme about her new children's book, Orangutan Houdini. When no one is looking, a gangly orangutan named Fu Manchu reaches into his mouth and pulls out a wire. Carefully, Fu, housed at the Henry Doorly Zoo in Nebraska, begins to pick the lock to his enclosure's door, and escapes! He and his orangutan cohort have the run of the zoo, until his keeper Jerry brings them all back home.
Time for a checkup: researchers examine the health of lowland tapirs
(01/07/2015) The Brazilian tapir may get a bad rap in Brazil, where referring to someone as a 'tapir' essentially equates to calling them an 'ass,' but history has shown that this species is deserving of a lot more respect. These hardy 'living fossils' have survived multiple extinction events since the Eocene, yet their ability to survive the ongoing Anthopocene extinction remains uncertain.
Peru's first environment minister dies at 74
(01/07/2015) Born to a poor family of coffee farmers on the western slopes of the Andes in 1940, Antonio Brack Egg became one of Peru's most respected ecologists and led the country in protecting its profound biodiversity. Completing his doctorate at the university of Wurzburg, Germany in 1973, Brack Egg started his life of Peruvian public service with the Ministry of Agriculture, working to reestablish threatened populations of vicuña (Vicugna vicugna), a relative of the llama, honored as Peru's national animal.
Traditional farming technique preserves soil, forest in Kalimantan
(01/06/2015) The road winds five kilometers through a thick canopy of trees before ending abruptly at a stream and a small, stout wooden cabin in West Kalimantan, Indonesia. Amid, the cabin's owner, proudly explains that he constructed it from local hardwoods—high value trees still readily available in the surrounding hills.
Earthworms under threat
(01/06/2015) 1st November 1837 was a disappointing day at the Geological Society of London. The men (and they were only men) of the Society were expecting great things from the young Charles Darwin, recently returned from his Beagle voyage. Yet on that day only William Buckland saw sufficient value in Darwin's work to recommend it for publication – but then Buckland himself was an oddity, given his work on fossil feces and his proclivity for eating his way through the Animal Kingdom (moles and bluebottle flies, he reported, are particularly distasteful).
Coffee farmers help protect Flores forest
(01/06/2015) Located on the slopes of Inerie Mountain on the island of Flores in Indonesia, farmers in Bajawa and Golewa districts have practiced sustainable agroforestry for generations, producing coffee for export to the U.S. and Europe known as Arabica Flores Bajawa (AFB). Although not as well-known as other specialty coffees in Indonesia, its popularity is increasing, and Ngada regency now produces more than 300 tons of AFB per harvest.
Judge protects Midwest wolves after 1,599 killed in three years

(01/06/2015) Future wolf hunting and trapping seasons in the Upper Midwest are on hold after a judge ruled the Obama Administration erred in removing the top predator from the Endangered Species Act. The ruling came nearly three years after the U.S. Fish and Wildlife Service dropped federal protections for the Great Lakes' wolf population. Since then hunters and trappers have killed 1,599 wolves.
Half of Indonesia's deforestation occurs outside concession areas
(01/06/2015) Roughly half of Indonesia's natural forest loss occurs outside officially designated concession areas, concludes a new assessment that also finds higher deforestation rates in places with worse forest governance scores. The report, released last month by Forest Watch Indonesia, is based on analysis of satellite data spanning the archipelago. Unlike assessments by the Ministry of Forestry, the data includes areas outside the 'forest estate'.
Two vanishing prairie butterflies added to the Endangered Species Act
(01/05/2015) This fall, the U.S. Fish and Wildlife Service added two little-known prairie butterflies to the Endangered Species Act. One of the species, the Poweshiek skipperling, may be down to only a few hundred individuals. The Dakota skipperling is faring a little better, but both have lost the majority of their habitat in the pass few hundred years and continue to decline.
Featured video: new documentary highlights 'Sumatra Burning'

(01/05/2015) A new half-hour documentary investigate the impact of the palm oil industry in Indonesia, including burning forests and peatlands as well as haze spreading across Indonesian borders. Entitled Sumatra Burning, the documentary explores palm oil production on the island of Sumatra, which is experiencing some of the highest deforestation rates on the planet.
Rainforests: 10 things to watch in 2015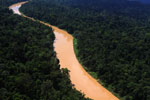 (01/02/2015) 2014 was a landmark year for tropical rainforests, with dozens of major companies committing to eliminating deforestation from their supply chains, the launch of new platforms for monitoring forests, and sharp drop in clearing in the Brazilian Amazon, among other big developments. Here's a quick look ahead at what might be in store for tropical forests in 2015.
Things you want to know about Mongabay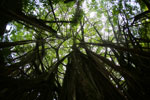 (01/01/2015) This is a compilation of responses to some of the most frequently asked questions for Mongabay. If you have additional questions you'd like me to answer, you can ask them using this form.
Most popular environmental news stories in 2014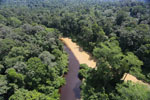 (12/31/2014) In 2014 Mongabay published more than 1,100 stories in English and over 450 posts in Spanish, French, Italian, Portuguese, German, Japanese, and Chinese. Mongabay-Indonesia published nearly 1,400 posts in Indonesian. Stories ran the gamut from light-hearted feel-good pieces to hard-hitting investigative content to thought-provoking interviews.
Monkey sleep, monkey do: how primates choose their trees
(12/31/2014) Primates don't monkey around when deciding where to spend the night, but primatologists have had a poor grasp on what drives certain monkeys toward specific trees. Now, two extensive studies of Indonesian primates suggest that factors in selecting trees each evening are site-specific and different for each species—and that some overnight spots result in conflicts between monkeys and humans.
Top 10 camera trap photos of animals
(12/30/2014) Camera traps are revolutionizing the world of conservation, helping researchers document elusive wildlife, record rarely-observed animal behavior, catch poachers, and identify high conservation value areas. The non-invasive tool also offers incredible marketing value, showcasing the sometimes little-seen targets of conservation efforts.
2014: the year in rainforests
(12/30/2014) 2014 could be classified as 'The Year of the Zero Deforestation Commitment'. During 2014, nearly two dozen major companies, ranging from palm oil producers to fast food chains to toothpaste makers, established policies to exclude palm oil sourced at the expense of rainforests and peatlands.
Rat eradication needed to save seabird colony
(12/30/2014) Although only a nuisance in your home, on an isolated island chain (archipelago) off the northeastern coast of Brazil, rats pose a threat to the red-billed tropicbird (Phaethon aethereus). The seabird nests in the remote Abrolhos National Park, but two species of invasive rats prey on its eggs and young: the house rat (Rattus rattus) and the brown rat (Rattus norvegicus).
Meet Biofaces: the Facebook for wildlife enthusiasts
(12/30/2014) Love wildlife? Wish you had a place online to share your photos, videos, and stories with other wild enthusiasts—kind of like a Facebook for wildlife lovers? Well, look no further than Biofaces, a new website meant to "make wildlife loving people happy," according to its creator, Leonardo Avelino Duarte.
Young journalists win prizes for environmental reporting
(12/30/2014) This year, Mongabay published over 165 articles written by journalists participating in its internship program. To highlight some of the excellent work, Mongabay held a competition for intern contributions to the site, asking individuals to submit their most compelling pieces. A staff selection panel reviewed the selections and chose the winners.
Endangered mussel still harvested for food in Laos
(12/29/2014) Only one freshwater pearl mussel species is known to inhabit tropical water systems. However, despite being listed as Endangered by the IUCN, it is also still a part of the diet of villagers in Northern Laos. A study published recently found that the dwindling populations of the bivalve would benefit from a ban on their capture.
Camera traps capture rare footage of wild bonobos (video)
(12/29/2014) Bonobos, our ape cousins, love peace. Unlike chimpanzees, also our close relatives, bonobos are known to resolve conflict through sex instead of aggression. They kiss, they caress, and females display genito-genital rubbing (also called G-G rubbing) to communicate, bond, and reconcile.
Top 10 HAPPY environmental stories of 2014
(12/29/2014) In what was widely seen as a possible breakthrough in the battle to coordinate some kind of response to global warming, China and the U.S. announced joint actions this year. On November 12th, the world's two most powerful countries surprised pretty much everyone by announcing that they would work together to tackle the crisis.
Indonesia's silent wildlife killer: hunting
(12/26/2014) By and large, Indonesia is a peaceful country. In fact, on the United Nations Office of Drugs and Crime's list of homicide rates, Indonesia ranks number 10, making Indonesians one of the least murderous people on Earth. A ban on gun ownership probably helps, although obviously there are many other ways to snuff out another person. Maybe Indonesia's general tendency to avoid conflict helps, too. Whatever the reason why Indonesians are relatively unlikely to kill each other, such favors are not extended to Indonesia's non-human wildlife. The relative safety of Indonesia's people does not guarantee similar security for its animals.
Connecting the Dots: from Christmas Cookies to Climate Change
(12/26/2014) Harrison Ford checking out everyday products to see which ones contain palm oil. Not exactly the high-octane activity we associate with an adventurer like Ford…so what gives? Ford cares about the ingredients used to make these products because our high demand for these everyday consumer goods is directly tied to high rates of deforestation and climate change. He was in the frozen food aisle to find out just how prevalent palm oil is in our food supply.
Scientists rediscover Critically Endangered streamside frog in Costa Rica
(12/26/2014) In the past 20 years, amphibian species around the world have experienced rapid decline due to climate change, disease, invasive species, habitat loss and degradation. Populations have decreased by approximately 40 percent with nearly 200 species thought to have gone extinct since 1980. However, despite these discouraging statistics, new research efforts are turning up lost populations of some vanished frogs.
Favorite nature and wildlife photos from 2014
(12/24/2014) During the course of my reporting in 2014, I had the opportunity to travel to several countries and take some pictures in the field. Below are some of my favorite images from the year. Most of these photos are from Sumatra (Indonesia), Sabah (Malaysia), and Queensland (Australia), although there are a few from the United States.
Ecuador sends aid money back to Germany over planned rainforest visit

(12/23/2014) A visit to a rainforest slated for oil drilling has blown up into a diplomatic row between Ecuador and Germany. Ecuador has said it will no longer partner with Germany on environmental issues and will return aid money, after the South American government discovered that German legislators were attempting to visit the much-embattled Yasuni National Park.
Palawan palm oil presence likely to grow, industry rep denies harmful impact
(12/23/2014) Plans to convert eight million hectares of land for palm oil production on Palawan island in the Philippines have been met with opposition from environmental and social advocacy groups, with a petition to cease development sent to the United Nations Commission on Human Rights by an anti-palm oil expansion group. But an industry representative denies claims that all eight million hectares will be cultivated to the detriment of wildlife and human communities, maintaining palm oil expansion will be beneficial to the people of Palawan.
Advocacy group lashes out against palm oil expansion on Philippine island
(12/23/2014) In the first week of November, an anti-oil palm expansion group sent a copy of their petition to the Special Rapporteur on the Rights of the Indigenous People for the United Nations Commission on Human Rights hoping to elevate their concerns over land-grabbing issues faced by tribes in Palawan, Philippines, due to planned palm oil expansion in the province.
How a frog with a strange name is helping improve conservation in Brazil
(12/23/2014) Protecting the biodiversity of the Amazon basin is an immense undertaking, and to its credit the Brazilian government has a set procedure for doing so. However, there are gaps in the process that may prevent the authorities from fully protecting the species that call this place home. To investigate this, a recent study uses as an example the brilliant-thighed frog, a species that is found across the Amazon Basin—including the area surrounding the soon-to-be dammed Xingu River.
Conservation conflicting with local ways of life in Mexican reserve
(12/23/2014) Although conservation has good intentions, it can give rise to conflicts when the interests of conservationists put local peoples' livelihoods at stake. A recent study has uncovered an unhappy symbiosis between Mayan subsistence hunters and authorities in Yucatán, Mexico. A lack of understanding and communication about hunting regulations are forcing Mayan hunter societies to alter their traditional ways of living.
Top 10 Environmental Stories of 2014
(12/23/2014) In 2014, the unimaginable happened: companies representing the majority of palm oil production and trade agreed to stop cutting down rainforests and draining peatlands for new oil palm plantations. After years of intense campaigning by environmentalists and dire warnings from scientists, nearly two dozen major producers, traders, and buyers established zero deforestation policies.




Page 1 | Page 2 | Page 3 | Page 4 | Page 5 | Page 6 | Page 7 | Page 8 | Page 9 | Page 10 | Page 11 | Page 12 | Page 13 | Page 14 | Page 15 | Page 16 | Page 17 | Page 18 | Page 19 | Page 20 | Page 21 | Page 22 | Page 23 | Page 24 | Page 25 | Page 26 | Page 27 | Page 28 | Page 29 | Page 30 | Page 31 | Page 32 | Page 33 | Page 34 | Page 35 | Page 36 | Page 37 | Page 38 | Page 39 | Page 40 | Page 41 | Page 42 | Page 43 | Page 44 | Page 45 | Page 46 | Page 47 | Page 48 | Page 49 | Page 50 | Page 51 | Page 52 | Page 53 | Page 54 | Page 55 | Page 56 | Page 57 | Page 58 | Page 59 | Page 60 | Page 61 | Page 62 | Page 63 | Page 64 | Page 65 | Page 66 | Page 67 | Page 68 | Page 69 | Page 70 | Page 71 | Page 72 | Page 73 | Page 74 | Page 75 | Page 76 | Page 77 | Page 78 | Page 79 | Page 80 | Page 81 | Page 82 | Page 83 | Page 84 | Page 85 | Page 86 | Page 87 | Page 88 | Page 89 | Page 90 | Page 91 | Page 92 | Page 93 | Page 94 | Page 95 | Page 96 | Page 97 | Page 98 | Page 99 | Page 100 | Page 101 | Page 102 | Page 103 | Page 104 | Page 105 | Page 106 | Page 107 | Page 108 | Page 109 | Page 110 | Page 111 | Page 112 | Page 113 | Page 114 | Page 115 | Page 116 | Page 117 | Page 118 | Page 119 | Page 120 | Page 121 | Page 122 | Page 123 | Page 124 | Page 125 | Page 126 | Page 127 | Page 128 | Page 129 | Page 130 | Page 131 | Page 132 | Page 133 | Page 134 | Page 135 | Page 136 | Page 137 | Page 138 | Page 139 | Page 140 | Page 141 | Page 142 | Page 143 | Page 144 | Page 145 | Page 146 | Page 147 | Page 148 | Page 149 | Page 150 | Page 151 | Page 152 | Page 153 | Page 154 | Page 155 | Page 156 | Page 157 | Page 158 | Page 159 | Page 160 | Page 161 | Page 162 | Page 163 | Page 164 | Page 165 | Page 166 | Page 167 | Page 168 | Page 169 | Page 170 | Page 171 | Page 172 | Page 173 | Page 174 | Page 175 | Page 176 | Page 177 | Page 178 | Page 179 | Page 180 | Page 181 | Page 182 | Page 183 | Page 184 | Page 185 | Page 186 | Page 187 | Page 188 | Page 189 | Page 190 | Page 191 | Page 192 | Page 193 | Page 194 | Page 195 | Page 196 | Page 197 | Page 198 | Page 199 | Page 200 | Page 201 | Page 202 | Page 203 | Page 204 | Page 205 | Page 206 | Page 207 | Page 208 | Page 209 | Page 210 | Page 211 | Page 212 | Page 213 | Page 214