News articles on gorillas

---
Mongabay.com news articles on gorillas in blog format. Updated regularly.






DRC mulls changing Virunga's boundaries for oil

(03/19/2015) Last Friday, the government of the Democratic Republic of Congo (DRC) announced it was considering changing the boundaries of Virunga National Park to accommodate oil exploitation. Africa's oldest park, Virunga is home to around a quarter of the world's mountain gorillas as well as thousands of other species, many of them threatened with extinction.
World's rarest gorilla gets a new protected home
(10/28/2014) The Cross River Gorilla, the rarest and most threatened of gorilla subspecies, has reason to cheer. Last month, on September 29, the Prime Minister of Cameroon, Philemon Yang, signed a decree to officially create a new protected area – Tofala Wildlife Sanctuary – in the southwestern part of the country.
Forest restoration commitments: driven by science or politics?
(10/10/2014) During September's UN Climate Summit, three African nations were recognized for their commitments to restore collectively millions of hectares of forest. But several organizations declined invitations to sign the pact because they say it fails to lay out "concrete action" to fight climate change, and some experts in the field worry that the announcements are little more than political posturing.
The Zanaga iron ore mine – a test of best laid plans for preserving wildlife
(10/06/2014) One of the largest iron ore deposits in Africa is located in a strip 47 kilometers long and three kilometers wide in the Republic of the Congo (RoC), bordering Gabon. A core section of the Guineo-Congolian Forest rises above this vast mineral deposit, and provides a home to flagship endangered species like western lowland gorillas, chimpanzees, and forest elephants.
Why are great apes treated like second-class species by CITES?

(09/11/2014) The illegal trade in live chimpanzees, gorillas, bonobos and orangutans showed no signs of weakening in the first half of 2014—and may actually be getting worse—since the Great Apes Survival Partnership (GRASP) published the first-ever report to gauge the global black market trade in great apes in 2013.
How did Ebola Zaïre Get to Guinea?
(08/05/2014) The vicious Ebola outbreak that has already killed over 800 people this year was not a strain endemic to the region as initially believed. Instead the University of Edinburgh found that the strain is the same as the Ebola Zaïre found in the Democratic Republic of Congo (DRC), formerly Zaïre. Does this mean the strain could have come from illegally-trafficked great apes instead of fruit bats as widely reported?
Invasion of the oil palm: western Africa's native son returns, threatening great apes
(07/28/2014) As palm oil producers increasingly look to Africa's tropical forests as suitable candidates for their next plantations, primate scientists are sounding the alarm about the destruction of ape habitat that can go hand in hand with oil palm expansion. A recent study sought to take those warnings a step further by quantifying the overlap in suitable oil palm land with current ape habitat.
Surrounded by deforestation, critically endangered gorillas hang on by a thread
(07/17/2014) The mountain forests at the Nigeria-Cameroon border are home to one of the rarest and most threatened subspecies of African apes – the Cross River gorilla (Gorilla gorilla diehli). Today, fewer than 300 individuals survive in the wild. These occur in 14 small, fragmented populations spread over a 12,000-square kilometer (4,633-square mile) landscape, characterized by rugged, hilly terrain and a matrix of farmlands, villages, and forests.
Oil, wildlife, and people: competing visions of development collide in Virunga National Park
(07/07/2014) What does SOCO's withdrawal really mean for the future of Virunga National Park? - Part II. Located in the eastern DRC, Virunga is the first national park created in Africa, a World Heritage Site and home to mountain gorillas, of which fewer than 900 remain. As such, SOCO's announcement to suspend activities followed in the wake of a concerted campaign led by WWF to "draw the line" to save Virunga from devastation by prospective oil drilling.
What's an environmental journalist to do with so much good news?
(06/12/2014) As an environmental journalist covering stories from the great Arctic ice melt to the rhino poaching crisis in Africa, you'll forgive me if sometimes in the morning—before I turn my computer on—I have a sudden desire to spend a few extra minutes in bed or have a leisurely breakfast with my daughter or just sit in the back yard with a cup of tea and a good book.
Big data shows tropical mammals on the decline
(12/12/2013) The world's largest remote camera trap initiative—monitoring 275 species in 17 protected areas—is getting some big data assistance from Hewlett-Packard (HP). To date, the monitoring program known as the Tropical Ecology Assessment and Monitoring (TEAM) Network has taken over 1.5 million photos of animals in 14 tropical countries, but conservationists have struggled with how to quickly evaluate the flood of data.
Art, education, and health: holistic conservation group embarks on new chapter
(10/21/2013) It's unlikely conservation organizations can survive if they are unwilling to embrace change: as an endeavor, conservation requires not just longterm planning, but also an ability to move proactively and fluidly to protect species and safeguard ecosystems. Environmental and education NGO, the Art of Conservation, is currently embarking on its biggest change since its foundation in 2006: moving away from its base in Rwanda, while leaving a legacy behind.
Making movies to save Uganda's great apes
(07/03/2013) A new series of films aims to protect Uganda's great ape species (mountain gorillas and chimpanzees) by bringing entertaining and educational movies to a rural audience living on the edges of Kibale National Park and Bwindi Impenetrable National Park. Produced with heavy input from locals, these films are acted with an all-Ugandan task to teach those living near great apes about the species and their conservation-needs.
Why responsible tourism is the key to saving the mountain gorilla
(05/13/2013) The sunlight poured through the canopy, casting dappled shade over Makara, a large silverback mountain gorilla, as he cast his eyes around the forest clearing, checking on the members of his harem. A female gorilla reclined on a bank of dense vegetation of the most brilliant green, clutching her three day old infant close to her chest, and elsewhere, two juvenile gorillas played around a small tree, running rings around it until one crashed into the other and they rolled themselves into a roly-poly ball of jet black fluff that came to a halt a few meters in front of our delighted group.
Featured video: If I were a panda...

(05/06/2013) A new powerful video by the conservation program, APES, highlights the threat faced by many species: not being cute enough. The creative short video was produced pro bono by Ogilvy & Mather Chicago.
Gorilla paradise: new park safeguards 15,000 western lowland gorillas

(01/31/2013) In 2008 the Wildlife Conservation Society (WCS) announced a jaw-dropping discovery: remote swamp forests in northern Republic of Congo contained a stunning population of 125,000 western lowland gorillas that had somehow gone unnoticed by scientists. At the time the President of WCS, Steven E. Sanderson, called the area the "mother lode of gorillas," and expressed hope that the discovery would lead to a new park. Well, late last year, a park was finalized.
Mountain gorilla population up by over 20 percent in five years

(11/13/2012) A mountain gorilla census in Uganda's Bwindi Impenetrable National Park has a population that continues to rise, hitting 400 animals. The new census in Bwindi means the total population of mountain gorillas (Gorilla beringei beringei) has reached 880—up from 720 in 2007—and marking a growth of about 4 percent per year.
NASA satellites catch vast deforestation inside Virunga National Park

(10/03/2012) Two satellite images by NASA, one from February 13, 1999 and the other from September 1, 2008 (see below), show that Virunga National Park is under assault from deforestation. Located in the eastern edge of the Democratic Republic of Congo (DRC) the park has been assailed by entrenched conflict between rebels and government forces, as well as slash-and-burn farming, the charcoal trade, and a booming human population.
British government comes out against drilling in Virunga National Park by UK company

(10/01/2012) The British government has come out in opposition against oil drilling plans by UK-based, SOCO International, in Virunga National Park, reports Reuters. The first national park established on the continent, Virunga is home to one of only two populations of mountain gorillas (Gorilla beringei beringei) in the world. In March of this year, two oil exploratory permits came to light granting SOCO seismic testing inside the park by the government of the Democratic Republic of Congo (DRC).
Rarest gorillas lose half their habitat in 20 years

(10/01/2012) Cross River gorillas and eastern gorillas lost more than half their habitat since the early 1990s due to deforestation, logging, and other human activities, finds a comprehensive new assessment across great apes' range in West and Central Africa.
Turning gorilla poachers into conservationists in the Congo [warning: graphic photos]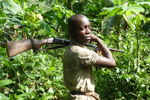 (08/13/2012) Although founded only four years ago, Endangered Species International-Congo, has ambitious plans to protect dwindling Western gorilla populations and aid local people in the Republic of the Congo. The organization, an offshoot of Endangered Species International (ESI), has been spending the last few years studying the bushmeat trade in Pointe-Noire, the country's second largest city, and developing plans for turning hunters into conservationists.
First camera trap video of world's rarest gorilla includes shocking charge

(05/08/2012) Ever wonder what it would be like to be charged by a male gorilla? A new video (below) released by the Wildlife Conservation Society (WCS), gives one a first hand look. Shot in Cameroon's Kagwene Gorilla Sanctuary, the video is the first camera trap footage of the incredibly rare Cross River gorilla subspecies (Gorilla gorilla diehli); listed as Critically Endangered, the subspecies is believed to be down to only 250 individuals.
Bigger is better for gorillas

(05/02/2012) A new study confirms that bigger and stronger silverback gorillas have more success finding mates and raising offspring.
Oil exploration approved in Africa's oldest park, Virunga National Park

(03/19/2012) Permits for controversial oil exploration in Virunga National Park have been released after request by NGO Global Witness. Oil company, SOCO International, has confirmed it has received two permits to undertake preliminary exploration, including seismic tests, in the UNESCO World Heritage Site. Located in the Democratic Republic of Congo (DRC), Virunga is famous for its population of the Critically Endangered mountain gorillas (Gorilla beringei beringei).
Without data, fate of great apes unknown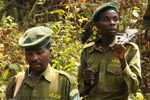 (03/12/2012) Our closest nonhuman relatives, the great apes, are in mortal danger. Every one of the six great ape species is endangered, and without more effective conservation measures, they may be extinct in the wild within a human generation. The four African great ape species (bonobos, chimpanzees and two species of gorilla) inhabit a broad swath of land across the middle of Africa, and two species of orangutans live in rainforests on the islands of Borneo and Sumatra in Southeast Asia.
Republic of the Congo expands park to protect fearless chimps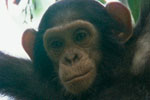 (02/16/2012) The Republic of the Congo has expanded its Nouabalé-Ndoki National Park by 37,295 hectares (144 square miles) to include a dense swamp forest, home to a population of chimpanzees (Pan troglodytes) that show no fear of humans. Known as the Goualougo Triangle, the swamp forest is also home to forest elephants (Loxodonta cyclotis) and western lowland gorillas (Gorilla gorilla gorilla). The expansion of the park to include the Goualougo Triangle makes good on a government commitment from 2001.
Gorilla poachers brutally murder forest ranger

(10/09/2011) Forest ranger, Zomedel Pierre Achille, was brutally murdered by gorilla poachers near Lobéké National Park in Cameroon, according to the World Wide Fund for Nature (WWF).
After another ranger killed, Virunga National Park requests UN peacekeepers

(02/01/2011) Less than a week after 3 wildlife rangers and 5 soldiers were killed in Virunga National Park by the rebel group Democratic Forces for the Liberation of Rwanda (FDLR), another ranger has been killed and a driver put in the hospital in critical condition. The situation has pushed park authorities to request UN peacekeepers for the park.
Eight rangers, soldiers killed in Virunga National Park

(01/25/2011) Yesterday morning, 3 wildlife rangers and 5 soldiers working in Virunga National Park were killed by the rebel group Democratic Forces for the Liberation of Rwanda (FDLR). These 8 were killed and 3 more wounded when their vehicle was fired on by FDLR rebels with rocket launchers. Park director Emmanuel de Merode told the AFP that it was the most serious incident to occur in Virunga National Park in the past 12 months.
Primatologists: the best hope for apes is the best hope for us
(12/15/2010) Distinguished conservation luminaries, eminent primate experts, ape-suited bucket wielders, a group of African drummers and nearly 1,500 people gathered in London last week for an evening of talks to shine the spotlight on the plight of apes and the forests in which they live, sending a strong message to the climate negotiators hammering out a REDD+ mechanism in Cancun. Hosted by conservation heavyweight Sir David Attenborough, Hope 4 Apes was something of a reunion of the first Hope 4 Apes event that took place ten years ago to raise awareness of -- and funding for -- ape conservation.
Mountain gorilla population up by 100 individuals

(12/07/2010) Conservation appears to be working for the Critically Endangered mountain gorilla (Gorilla beringei beringei) in the Virunga massif region, as a new census shows an additional 100 individuals from the last census in 2003, an increase of over a quarter. The Virunga massif is a region in three nations—Rwanda, the Democratic Republic of Congo, and Uganda—and covering three protected area.
African apes threatened by rising temperatures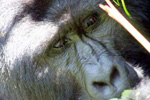 (11/10/2010) Most people wish each day had more than 24 hours. But as the planet heats up, that limited number of hours might push endangered African apes even closer to extinction by making their current habitats unsuitable for their lifestyle, according to a controversial study published on 23 July in the Journal of Biogeography.
Environmentalists must recognize 'biases and delusions' to succeed

(10/18/2010) As nations from around the world meet at the Convention on Biological Diversity in Nagoya, Japan to discuss ways to stem the loss of biodiversity worldwide, two prominent researchers argue that conservationists need to consider paradigm shifts if biodiversity is to be preserved, especially in developing countries. Writing in the journal Biotropica, Douglas Sheil and Erik Meijaard argue that some of conservationists' most deeply held beliefs are actually hurting the cause.
Financial crisis pummels wildlife and people in the Congo rainforest

(09/27/2010) Spreading over three central African nations—Cameroon, Central African Republic, and Republic of Congo—the Sangha tri-national landscape is home to a variety of actors: over 150,000 Bantu people and nearly 20,000 pygmies; endangered species including forest elephants and gorillas; and, not least, the Congo rainforest ecosystem itself, which here remains largely intact. Given its interplay of species-richness, primary rainforest, and people—many of whom are among the poorest in the world—the landscape became internationally important in 2002 when under the Congo Basin Forest Partnership (CBFP) conservation groups and development agencies agreed to work together to preserve the ecosystems while providing development in the region.
Protected areas vital for saving elephants, chimps, and gorillas in the Congo

(05/10/2010) In a landscape-wide study in the Congo, the Wildlife Conservation Society (WCS) found that core protected areas and strong anti-poaching efforts are necessary to maintain viable populations of forest elephants, western lowland gorillas, and chimpanzees—all of which are threatened with extinction.
Farming snails to save the world's rarest gorillas

(04/28/2010) In a place of poverty and hunger, how do you save a species on the edge of extinction? A difficult question that conservationists have long-been working to tackle, the Wildlife Conservation Society (WCS) has come up with a new plan to protect the world's most endangered gorilla, the Cross River gorilla, from poachers by providing locals with an alternate and better income from farming snails.
Humans push half of the world's primates toward extinction, lemurs in particular trouble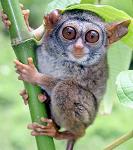 (02/18/2010) Of the known 634 primate species in the world 48 percent are currently threatened with extinction, making mankind's closes relatives one of the most endangered animal groups in the world. In order to bring awareness to the desperate state of primates, a new report by the International Union for the Conservation of Nature highlights twenty-five primates in the most need of rapid conservation action. Compiled by 85 experts the report, entitled Primates in Peril: The World's 25 Most Endangered Primates, 2008–2010, includes six primates from Africa, eleven from Asia, three from Central and South America, and five from the island of Madagascar.
World's rarest gorilla caught on film

(12/16/2009) The first ever professional footage of the world's rarest gorilla, the Cross River gorilla ( Gorilla gorilla diehli), has been shot deep in the forested mountains of Cameroon. The only other existing footage of this Critically Endangered subspecies was taken from far away by a field researcher in 2005.
African children on 'gorilla warfare' mission in run-up to COP15

(12/06/2009) "It's the gorillas I've got to thank for bringing me here," said Sephora Binet-Mboti, (13), as she gazed up, wide-eyed, at the Eiffel Tower in Paris. She was a long way from her in home in Central Africa where she lives in Gabon at subsistence level in a clapboard house with her parents and nine brothers and sisters. Sephora had never traveled as far as the capital of Gabon, let alone to the developed world, but on Thursday (3rd December) she boarded a plane for an all-expenses-paid dream week in Paris, the city of lights.
Saving gorillas by bringing healthcare to local people in Uganda, an interview with Dr. Gladys Kalema-Zikusoka
(09/16/2009) How can bringing healthcare to local villagers in Uganda help save the Critically Endangered mountain gorilla? The answer lies in our genetics, says Dr. Gladys Kalema-Zikusoka, wildlife veterinarian and director of Conservation through Public Health (CTPH). "Because we share 98.4% genetic material with gorillas we can easily transmit diseases to each other." Therefore, explains Kalema-Zikusoka "our efforts to protect the gorillas will always be undermined by the poor public health of the people who they share a habitat with. In order to effectively improve the health of the gorillas we needed to also improve the health of the people, which will not only directly reduced the health threat to gorillas through improvement of public health practices, but also improved community attitudes toward wildlife conservation."
Examining monkey tools: archaeology expands to include non-human primates

(08/17/2009) Archaeology, the study of ancient cultures and their artifacts, has always been confined to the technology of humans and direct human ancestors. However, a new study recently published in the journal Nature examines the benefits of expanding the field of archaeology to include non-human primates.
Gorillas orphaned by bushmeat trade set free on island
(08/10/2009) The Fernan-Vaz Gorilla Project has set free six young gorillas on an island outside of Loango National Park in Gabon. The release marks a new stage in the rehabilitation of the gorillas. The six western lowland gorillas, ranging from two to seven years of age, were orphaned when their respective parents were killed for bushmeat. The island provides a refuge from poachers and other predators where the gorillas are able to acclimate to the wild in safety.
Cameroon rainforest given 30 days to be conserved or sold off for logging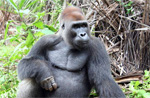 (06/18/2009) An 830,000-hectare tract of rainforest in Cameroon has been granted a 30-day reprieve from logging following a 4-week exploratory expedition that turned up large populations of lowland gorillas, forest elephants, mandrills, and chimpanzees, according to expedition leader Mike Korchinsky, founder of the conservation group Wildlife Works. The Cameroonian government has given Wildlife Works, which pioneered the first forest-based carbon project in Kenya, 30 days to come up with a competitive proposal to logging. The group is now scrambling to secure necessary funding to finance the early stages of the project.
Range extended for world's most mysterious gorilla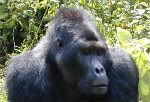 (06/11/2009) The Wildlife Conservation Society (WCS) announced yesterday the discovery of eastern lowland gorilla nests in an unexplored area of the Democratic Republic of Congo (DRC), expanding the range of this little-known subspecies by 30 miles (50 kilometers). The eastern lowland gorilla, also known as Grauer's gorilla, is currently listed as Endangered in the IUCN Red List. Scientists estimate that the gorilla has as few as 8,000 individual left. Although closely related to mountain gorillas, the eastern lowland gorilla is the world's largest living primate, weighing over 500 pounds at maximum, and is endemic to the DRC.
More than 300 gorillas butchered each year in the Republic of Congo

(03/27/2009) During 2008 and early 2009, Endangered Species International (ESI) conducted monitoring activities using undercover methods at key markets in the city of Pointe Noire, the second biggest city in Congo. Findings reveal that 95 percent of the illegal bushmeat sold originates from the Kouilou region about 100-150 km northwest to Pointe Noire where primary and unprotected rainforest still remains. The Kouilou region is one the last reservoirs of biodiversity and endangered animals in the area.
After seizure, gorilla receives MRI scan free of charge
(03/26/2009) The Wildlife Conservation Society announced today that a 42-year-old western lowland gorilla named Fubo received a free MRI scan after suffering a seizure at his home in the Bronx Zoo's Congo Gorilla Forest exhibit. The MRI was provided by The Brain Tumor Foundation, which sent a 48-foot-long moveable MRI facility to the zoo. Overseen by vets, zookeepers, and various medical personnel, the scan revealed that Fubo had a lesion on his left temporal lobe of his brain.
Cameroon may liquidate rainforest reserve if conservationists don't step forward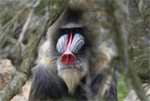 (03/02/2009) The opportunity to conserve a one million hectare tract rainforest in Cameroon is fast dwindling due financial pressures in the Central African country, reports a bulletin from the Ngoyla Mintom Foundation. In 2002 the government of Cameroon suspended logging rights and extended an offer to protect Ngoyla Mintom — a forest reserve that houses 4,000 lowland gorillas, 1,500 endangered chimpanzees, 3,000 forest elephants and an important population of vulnerable Mandrills — provided someone step forward to pay for it. To date there have been no takers. Now facing a mounting economic crisis, the government of Cameroon says it will soon concession Ngoyla Mintom for logging.
Cameroon gets gorilla park

(02/18/2009) Cameroon has created a new national park to protect a population of 600 gorillas, along with other threatened species such as chimpanzees, forest elephants, buffaloes, and bongo.
Mountain gorilla population in DR Congo increases 12.5%

(01/27/2009) The population of critically endangered mountain gorillas in Democratic Republic of Congo's Virunga National Park increased 12.5 percent in the past 16 months according to a census conducted by the Congolese Wildlife Authority (ICCN). 81 gorillas now live permanently in the park, up from 72 in August 2007.
Gorilla ranger killed in Congo

(01/12/2009) A wildlife ranger has paid the ultimate price in the effort to protect endangered mountain gorillas in Democratic Republic of Congo, reports Wildlife Direct, a group that promotes wildlife protection through blogs by rangers and conservationists. Ranger Safari Kakule was killed by a rebel forces during an attack on the evening of January 8 in Congo's Virunga National Park. Safari, along with six other rangers, were attacked while on patrol. They were "far outnumbered" by armed members of the Mai Mai militia according to Wildlife Direct.
Rangers return to Virunga and begin gorilla census

(12/01/2008) After fifteen months rangers have been allowed to return to Virunga National Park in the Democratic Republic of Congo (DRC). A deal was worked out between insurgents and the government to allow rangers to return and begin overseeing the park's operations and monitoring its wildlife once again. Virunga is famous as one of the world's last stands for the mountain gorilla.
Cameroon moves to protect rarest gorilla

(11/26/2008) The government of Cameroon has created a national park to help protect the world's most endangered great ape: the Cross River gorilla, reports the Wildlife Conservation Society (WCS), a group that provided scientific and technical support for the initiative.
39 rangers missing in Virunga Park after headquarters overtaken by rebels

(10/30/2008) Five days after rebels occupied Virunga Park's headquarters, thirty-nine wildlife rangers are still unaccounted in the Democratic Republic of Congo (DRC). During the takeover, which included fighting between the Congolese army and the rebels, many of the rangers fled into the forest.
Gorilla refuge falls into rebel hands in Congo; Park HQ seized

(10/26/2008) Rebels in Democratic Republic of Congo seized the headquarters of Virunga National Park — a refuge home to 200 of the world's 700 remaining endangered mountain gorillas — according to a statement by park officials. Some 50 rangers fled into the forests and abandoned the park station after intense fighting between the Congolese army and the rebels loyal to dissident General Laurent Nkunda.
New rainforest sanctuary in Cameroon already at risk from plantations, hunting

(09/15/2008) The forests of southern Cameroon bordering Gabon are biodiversity-rich and harbor important populations of gorillas, chimpanzees, and elephants. In 1998 the government of Cameroon established the Mengamé Gorilla Sanctuary and in 2002, working in close partnership with the government of Cameroon, the Jane Goodall Institute launched a project to protect habitat and biodiversity in the reserve while creating a connection between conservation and socio-economic improvement in communities bordering the sanctuary. The sanctuary now plays an important role in emerging trans-boundary protected area initiatives.
48% of primates threatened with extinction

(08/05/2008) 48 percent of the world's primate species are at risk of extinction, according to the first comprehensive review of the world's primates since 2003. The results were released as an update to the IUCN Red List at the 22nd International Primatological Society Congress in Edinburgh, Scotland.
Planet of the Apes Has Arrived, and It Is Spain

(07/03/2008) Visiting Spain's Barcelona zoo as a child, I was greeted to a memorable sight. In one of the cages sat a gorilla, but not just any primate. I had come face to face with the legendary albino ape "Little Snowflake." Because of Snowflake's white coat, when I looked at him I felt like I was peering into the eyes of a wizened old man. The only difference was that Snowflake's eyes were pink!
Does logging contribute to AIDS deaths in Africa?

(06/14/2008) Logging activities in tropical Africa may pose hidden health risks to wildlife and humans according to a veterinary pathobiologist speaking at a scientific conference in Paramaribo, Suriname.
World's rarest gorilla gets its own forest reserve

(04/18/2008) The government of Cameroon has established the first sanctuary exclusively for the world's rarest type of ape: the Cross River gorilla, according to the Wildlife conservation Society (WCS), which helped support the project.
Mobile game to help save embattled gorillas in the Congo

(04/16/2008) For mobile users a new mobile game hopes to raise awareness of the plight of the mountain gorilla and funds for their conservation. Silverback takes gamers through eight levels, following the life-span of a gorilla from childhood to adult. The game was originally developed in 2003 by Fauna & Flora International. Ken Banks, creator of www.kiwanja.net, helped develop the game. In 2006 the game was taken off-line where as Banks says it "sat on a virtual shelf, gathering virtual dust". He has now brought the game back in the hope that it will renew interest, and awareness, in the plight of the mountain gorilla.
Rare gorillas use weapons to attack forest-intruding humans

(12/05/2007) Following the first documented cases of the Cross River gorillas -- world's most endangered gorilla -- throwing sticks and clumps of grass when threatened by people, the Wildlife conservation Society (WCS) has announced new research to better protect the species from poaching and encroachment.
16,306 species threatened with extinction

(09/12/2007) 16,306 of 41,415 species on the IUCN Red List are threatened with extinction, reports the World conservation Union (IUCN). The total number of known extinct species now stands at 785, while a further 65 are only found in captivity or in cultivation. One in four mammals, one in eight birds, one third of all amphibians and 70% of the world's assessed plants on the 2007 IUCN Red List are considered at risk.
Rebels invade Congo gorilla sanctuary, park rangers evacuated

(09/04/2007) Guerillas have invaded Virunga National Park in the Democratic Republic of Congo, causing park rangers to flee, and leaving critically endangered mountain gorillas at great risk, reports Wildlife Direct, a group that promotes wildlife protection through blogs by rangers and conservationists.
Photo: newborn mountain gorilla born in Congo

(08/23/2007) conservationists announced the birth of a critically endangered mountain gorilla in the Democratic Republic of Congo's Virunga National Park. The newborn marked a positive development for the embattled apes in the park -- nine out of its 100 gorillas have been killed this year by poachers, including five last month.
U.N. sends team to investigate gorilla killings

(08/10/2007) The U.N. said it will send a team of experts to probe the killings of critically endangered mountain gorillas in the Democratic Republic of the Congo (DRC). Four gorillas were shot "execution-style" last month, while three others have been killed so far this year. Rangers believe illegal charcoal harvesters from Goma are to blame.
Rare gorillas slaughtered in mass killing

(07/24/2007) At least four critically endangered gorillas have been killed in Democratic Republic of Congo's Virunga National Park. National Geographic News reports they were shot "execution-style". Illegal charcoal harvesters are leading suspects in the slaying. Two other gorillas are missing and feared dead.
Time running out for world's rarest gorilla

(06/21/2007) Time is running out for the world's rarest subspecies of gorilla, the Cross River gorilla (Gorilla gorilla diehli) from the mountainous border region between Cameroon and Nigeria. With less than 300 individuals remaining, conservationists have drawn up a new plan to save the great ape from extinction.
Congo guerillas threaten to kill rare gorillas

(05/21/2007) Fresh off killing a park ranger, a group of Congo guerillas said they will slaughter highly endangered mountain gorillas in Congo's Virunga National Park if their demands for immunity aren't met, says WildlifeDirect, a wildlife conservation organization active in the region.
Rare mountain gorillas in Uganda on the increase
(04/20/2007) High endangered mountain gorillas in Uganda are increasing, reports a new census by the Uganda Wildlife Authority, the Wildlife conservation Society, the Max Planck Institute of Anthropology and other groups. The population of gorillas in Bwindi Impenetrable National Park has increased from 320 in 2002 to 340 today. A 1997 study found 300 gorillas, indicating that the park population has increased by 20 percent over the past decade. Aggressive conservation measures have been the key say researchers.
Ebola kills thousands of gorillas in African park

(12/07/2006) The Ebola virus, a nasty hemorrhagic fever that causes massive organ failure and bleeding, is killing thousands of endangered gorillas across Central African forests according to new research published in the journal Science. While the findings suggests that even in strictly protected wildlife sanctuaries gorillas are not safe, the research provides insight on how to control Ebola outbreaks among wild gorillas (Gorilla gorilla) and chimpanzees (Pan troglodytes).
Orangutans and chimps are smarter than monkeys and lemurs

(08/01/2006) The great apes are the smartest of all nonhuman primates according to scientists at Duke University Medical Center. The researchers found that orangutans and chimpanzees consistently outperformed monkeys and lemurs on a variety of intelligence tests, conclusively proving that apes are more intelligent than monkeys and prosimians.
Bushmeat from African apes sold in American markets

(07/06/2006) Bushmeat from wild primates in Africa is ending up on plates in North America and western Europe according to an article published in the current issue of New Scientist. Justin Brashares, a wildlife biologist at the University of California at Berkeley who carried out a survey of clandestine markets in seven major cities, says that the meat, which includes chimpanzee and gorilla parts, makes up nearly a third of the illegal international trade in bushmeat killed in Africa.
Pictures of Gabon: gorillas, rainforest and white sand beaches

(06/26/2006) Mongabay.com, a leading rainforest and environmental web site, today announced the availability of new photos from the Central African country of Gabon. Site founder Rhett A. Butler visited Loango National Park in Gabon in late May and early June.
Gorillas use tools - photo documentation

(09/29/2005) For the first time ever, scientists have observed and photographed wild gorillas using tools, in one instance employing a stick to test the depth of a pool before wading into it, according to a study by the Bronx Zoo-based Wildlife conservation Society (WCS) and other organizations. Up to this point, all other species of great apes, including chimpanzees and orangutans, have been observed using tools in the wild, but never gorillas.
WCS supports new primate protection agreement

(09/14/2005) The Bronx Zoo-based Wildlife conservation Society (WCS) announced today that a new international agreement signed last week in the Democratic Republic of Congo will play a key role in safeguarding and improving populations of the world's great apes, including gorillas, chimpanzees and orangutans.
Poverty decimates great apes

(09/05/2005) Fewer than 250 wild Sumatran orangutans may exist in fifty years, their habitat is disappearing and the devastation of the Asian tsunami has accelerated the rate of destruction. This is among the findings being announced at the launch of the first World Atlas of Great Apes and their conservation by the UNEP World conservation Monitoring Centre, which reveals that it is not just humans that will benefit from a campaign to 'make poverty history'. For the other 6 species of great ape -- the eastern and western gorilla, chimpanzee, bonobo, Sumatran and Bornean orangutan -- it could literally save them from the cooking pot.