News articles on forgotten species

---
Mongabay.com news articles on forgotten species in blog format. Updated regularly.






Forgotten species: the exotic squirrel with a super tail
(08/13/2014) With among the world's largest tails compared to body-size, the tufted ground squirrel just might be the most exotic squirrel species on the planet. Found only on the island of Borneo, this threatened species is also surrounded by wild tales, including the tenacity to take down a deer for dinner. New research explores the squirrel's monster tail and whether other tales about it may be true.
Forgotten species: the nearly extinct primate that can be shot on sight
(09/27/2013) The attention paid to charismatic popular primates—such as gorillas, chimps, orangutans, lion tamarins, and even some lemurs—could make one suppose that conservationists have the protection of our closest relatives well in hand; the astounding fact that no primate species is known to have gone extinct in the last hundred years (despite large-scale destruction of their habitats) seems to confirm this statement. However, looking more closely at the data, one finds that not only are many of the world's primates slipping toward extinction, but a number of them have received little conservation attention. According to the IUCN Red List, a staggering 48 percent of the world's primates are threatened with extinction: that's a worse percentage than amphibians which have been ravaged by a global epidemic. And although a handful of the world's 600-plus primates have garnered conservation adoration, many remain obscure.
Forgotten species: the arapaima or 'dinosaur fish'
(07/15/2013) Let's go back some 14,000 years (or up to 50,000 depending on who you talk to), since this is the first time humans encountered the meandering, seemingly endless river system of the Amazon. Certainly, the world's first Amazonians would have been astounded by the giant beasts of the region, including ground sloths and mastodons (both now extinct), as well as giant anteaters, armadillos, and tapirs, currently the biggest land animal on the continent. But these first explorers might have been even more surprised by what dwelled in the rivers: anaconda, caiman, and the arapaima. Wait, the what?
Forgotten species: the overlooked Sumatran striped rabbit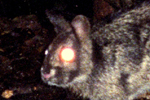 (06/28/2012) When you read the words 'Sumatra' and 'Endangered Species' in the same sentence there is a 99 percent chance that you will be reading about one of four animals: orangutans, tigers, elephants, or rhinos. These big four of Sumatra have become the rallying cry to save the island's ever-dwindling forests. This is not surprising, given that these species include some of the world's most publicly beloved animals and, in addition, they are all considered Critically Endangered by the IUCN Red List. But by dominating the headlines in Sumatra's deforestation crisis, these four species often overshadow the thousands of other species found on the island, many of which also face extinction. In fact when you read the words 'Sumatra' and 'Endangered Species' you will almost certainly not be reading about the Sumatran striped rabbit.
Forgotten Species: the wonder-inducing giant clam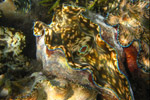 (06/11/2012) The first time I ever saw a giant clam was at a ride in Walt Disney World's Magic Kingdom. My family and I piled into the Nautilus submersible at the 20,000 Leagues Under the Sea: Submarine Voyage and descended into the playtime depths. While we saw sea turtles, sharks, lobsters, mermaids, and even a sea monster, the creature that lingered in my mind most was the giant clam, raising and closing its pearly shell in the weedy abyss. Of course, none of these aquatic wonders were real—they were animatronics—but to a child with a vivid imagination they stirred within me the deep mystery of the boundless ocean, and none more so than that monstrous clam with its gaping maw.
Forgotten species: the wild jungle cattle called banteng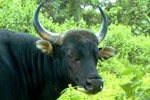 (01/31/2012) The word "cattle," for most of us, is the antithesis of exotic; it's familiar like a family member one's happy enough to ignore, but doesn't really mind having around. Think for a moment of the names: cattle, cow, bovine...likely they make many of us think more of the animals' byproducts than the creatures themselves—i.e. milk, butter, ice cream or steak—as if they were an automated food factory and not living beings. But if we expand our minds a bit further, "cattle" may bring up thoughts of cowboys, Texas, herds pounding the dust, or merely grazing dully in the pasture. But none of these titles, no matter how far we pursue them, conjure up images of steamy tropical rainforest or gravely imperiled species. A cow may be beautiful in its own domesticated sort-of-way, but there is nothing wild in it, nothing enchanting. However like most generalizations, this idea of cattle falls to pieces when one encounters, whether in literature or life, the banteng.
Forgotten species: the rebellious spotted handfish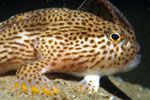 (07/12/2011) Evolution is a bizarre mistress. In her adaptation workshop she has crafted parrots that don't fly, amphibians with lifelong gills, poison-injecting rodents, and tusked whales. In an evolutionary hodge-podge that is reminiscent of such mythical beasts as chimeras and griffins, she has from time-to-time given some species' attributes of others, such as the marine iguana who is as happy underwater as a seal, the duck-billed platypus that lays eggs like a reptile, and the purple frog that has a lifestyle reminiscent of a mole. Then there's one of her least-known hodge-podges: the fish who 'walks' with hands instead of swimming.
Forgotten species: the endearing Tenkile tree kangaroo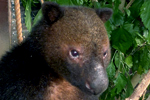 (05/03/2011) With their long snout, furry body, soft eyes, and, at times, upright stance, tree kangaroos often remind me of the muppets. Of course, if there were any fairness in the world, the muppets would remind me of tree kangaroos, since kangaroos, or macropods, have inhabited the Earth for at least 5 million years longer than Jim Henson's muppets. But as a child of the 1980s, I knew about muppets well before tree kangaroos, which play second fiddle in the public imagination to their bigger, boxing cousins. This is perhaps surprising, as tree kangaroos possess three characteristics that should make them immensely popular: they are mammals, they are monkey-like (and who doesn't like monkeys?), and they are desperately 'cute'.
Forgotten species: the plummeting cycad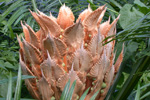 (12/06/2010) I have a declarative statement to make: cycads are mind-blowing. You may ask, what is a cycad? And your questions wouldn't be a silly one. I doubt Animal Planet will ever replace its Shark Week with Cycad Week (perhaps the fact that it's 'animal' planet and not 'plant' planet gave that away); nor do I expect school children to run to see a cycad first thing when they arrive at the zoo, rushing past the polar bear and the chimpanzee; nor do I await a new children's book about a lonely little anthropomorphized cycad just looking for a friend. In the world of species-popularity, the cycad ranks pretty low. For one thing, it's a plant. For another thing, it doesn't produce lovely flowers. And for a final fact, it looks so much like a palm tree that most people probably wouldn't know it wasn't. Still, I declare the cycad to be mind-blowing.
Forgotten species: the nameless giant forest snail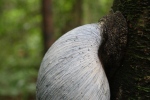 (08/04/2010) All species known to science are granted a Latin name. While this naming system is beneficent to researchers, Latin names—sad to say—don't really capture the public's attention anymore. Fortunately most species also have common names—the red fox, the pileated woodpecker, the Asian elephant, and so on. Some of these names even end up being quite wonderful: like the dusky dolphin (love the alliteration), the strawberry poison dart frog (points for creativity), the blobfish (if you see a photo you'll know why), and my all-time favorite: the goliath bird-eating spider. Although this name is slightly redundant (any spider that eats birds is goliath), I wouldn't change it for anything. However, some species, especially those less 'charismatic' ones, never get beyond their Latin name. Such is the fate of a giant forest snail known to researchers as Archachatina bicarinata and to the rest of us as...well nameless. But this begs a question: how do we save a species if we don't even name it?
Forgotten species: the cryptic Jerdon's courser

(07/06/2010) According to my Oxford English Dictionary, 'cryptic' means: 'secret, mystical; mysterious; obscure in meaning; enigmatic'. This is the perfect adjective for the rare Indian bird, Jerdon's courser (Rhinoptilus bitorquatus). 'It is not so easy to spot as it is a small bird and when you show the torch it crouches and merges with the surroundings. So we need very good trained eyes to look for them,' Dr. P. Jeganathan recently told mongabay.com.
Forgotten species: the subterranean Gekko gigante

(04/08/2010) Travelers to tropical destinations are likely familiar with the gecko. Clinging to walls and ceilings of buildings—sometimes staring down at you from the bedroom ceiling or glancing at you quizzically from the bathroom door—the small adhesive-footed lizard could be aptly described in some tropical areas as ubiquitous. Despite the apparent commonness of some species, geckos are delightful lizards with round wide eyes, a thick gripping tongue, and of course that amazing knack of seemingly defying gravity with specialized toe pads. But not all geckos are as easily found—or as common—as those hanging out, literally, in a jungle lodge. The Gekko gigante, also known as the Gigante narrow-disked gecko, has been little- noticed by the public. Even scientists know little about the lovely gray-and-blue gecko beyond the fact that it lays its eggs on cool moist cave walls in two Philippine Islands.
Forgotten Species: the marooned pygmy three-toed sloth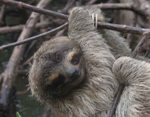 (03/16/2010) Many people consider tropical islands mini-paradises: sanctuaries cut-off from the rest of the world. Some species flourish on islands for the same reason. With few predators and a largely consistent environment, once a species has comfortably adapted to its habitat there's little to do but thrive. That is until something changes: like humans showing up. Changes in confined island ecosystems often have large and rapid impacts, too fast and too big for marooned species to survive.
Forgotten Species: the fiery Luristan Newt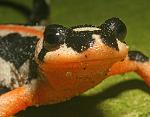 (02/08/2010) The salamander was a mythical creature before it was a real one: the word salamander means a legendary lizard that both survived-in and could extinguish fire. A creature that the Ancient Greeks, including Aristotle, appeared to readily believe in. No one knows how the term salamander transferred from a mythical fire-dwelling monster to the small amphibious animals it applies to today, but I have a theory. Perhaps the sight of salamanders like Luristan newt—charcoal-black and flame-orange—caused people in the seventeenth century to lend the name of myth to the taxa.
Forgotten species: discovering the shimmer of Maathai's Longleg

(01/13/2010) Few species receive less respect and less conservation attention than insects. This despite the fact that they are some of the most diverse species on the planet andthey provide a number of essential services to humankind, including pollination, pest control, production (for example honey and silk), waster recycling, and indications of habitat health. Scientists are not only unsure just how many species of insects are threatened in world; they are equally uncertain how many insects exist. Currently there are nearly a million insect species described by science, but millions more likely exist. It's probable that innumerable insect species have vanished before even being catalogued by entomologists.
Forgotten Species: the haunting whistle of the Anjouan scops-owl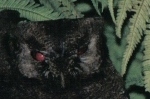 (12/03/2009) I know a two-year-old who is already an owl expert. My friends' daughter, Harper, can identify all of North America's owls by photos or drawings; even more impressive she can identify them by call. There is one owl call, however, that she may never hear. The Anjouan-scops owl, native to Anjouan island apart of the Comoros island chain, is on the verge of extinction. It is so rare that for over a century it was believed to have already vanished.
Forgotten species: Madagascar's water-loving mammal, the aquatic tenrec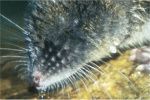 (11/12/2009) There are many adjectives one could attach to the aquatic tenrec: rare, mysterious, elusive, one-of-a-kind, even adorable, though one tries to stray from such value-laden titles since it excludes so many other non-adorable inhabitants of the animal kingdom. This small and, yes, cute insectivore, also known as the web-footed tenrec, lives in Eastern Madagascar where at night it spends the majority of its time swimming and diving in fast-moving streams for insects and tadpoles. It sleeps during the day in small streamside burrows. To date that is about the extent of our knowledge of this species.
Saving forgotten species: An interview with Carly Waterman, Program Coordinator of EDGE

(02/28/2008) In January 2007 a new conservation initiative arrived with an unusual level of media attention. The attention was due to the fact that the organization was doing things differently—very differently. Instead of focusing their efforts on the usual conservation-mascots like the panda or tiger, they introduced the public to long-ignored animals: photos of the impossibly unique aye-aye and a baby slender loris wrapped around a finger appeared in newsprint worldwide. The new initiative EDGE (Evolutionary Distinct and Globally Endangered), launched by the Zoological Society of London, was not concerned with an animal's perceived popularity, rather the chose their focal species on a combined measurement of a species' biological uniqueness and its vulnerability to extinction. Consequently, they hoped to make celebrities out of animals (big and small) most people had never heard of: the hairy-eared dwarf lemur, anyone?