News articles on featured

---
Mongabay.com news articles on featured in blog format. Updated regularly.





Next big idea in forest conservation? DNA fingerprinting trees to stem illegal logging


(08/21/2014) As a professor at Texas Tech, Dr. Chuck Cannon has been, among other things, working to create a system of DNA fingerprinting for tropical trees to undercut the global illegal logging trade. 'If we just enforced existing laws and management policies, things would be pretty good, but unfortunately, that is where things fall apart in many tropical countries,' Cannon said.


Looming mining 'tsunami' set to take Africa by storm


(08/20/2014) Africa remains something of an untapped mineral resource, as the vast majority of extraction occurs elsewhere. However, a new report documents a surging tide of foreign interest in mining in Africa and cautions that the sector's unchecked development and expansion could devastate the environment.


Why conservationists need a little hope: saving themselves from becoming the most depressing scientists on the planet


(08/19/2014) Here's a challenge: take a conservationist out for a drink and ask them about their work. Nine times out of ten—or possibly more—you'll walk away feeling frustrated, despondent, and utterly hopeless. Yet a few conservation scientist are not just trying to save species from extinction, but also working to save their field—their life's work—from slipping into total despair.


Logging of Russian Far East damaging tiger habitat, few intact forests protected (Part I)


(08/19/2014) The destruction of Russian forests to supply timber to international markets is becoming one of the biggest threats to the world's largest cat, the Siberian tiger. Russia has more forests than any other country, with more than half of the world's coniferous forests. However, worldwide demand for high quality timber, along with weak regulations, has led to widespread logging of Russia's trees.


Nothing else left to log: are eco-certified timber companies stripping Russia of its last old growth forests?


(08/15/2014) Among Russia's forested lands lie intact forest landscapes (or IFLs). These IFLs are large swaths of unbroken, old growth forests that encompass at least 50,000 hectares, harbor high biodiversity, and have remained mostly undisturbed by development. However, less than 10 percent of the world's IFLs are currently protected. Now, a new report reveals Russia's IFLs may be threatened by certified sustainable logging companies.


'Natural Reserves' no more: illegal colonists deforest huge portions of Nicaraguan protected areas


(08/13/2014) In southeastern Nicaragua, abutting the coastal Caribbean town of Bluefields, lie two nature reserves - Cerro Silva and Punta Gorda - that are embroiled in a bitter battle for survival against the speedily encroaching agricultural frontier. The forest is all but decimated here, with disconnected patches whose very existence rests precariously in the hands of its occupiers - both legal and illegal.


Unreal Thailand: stunning wildlife photographed in flooded Khlong Saeng Wildlife Sanctuary


(08/13/2014) If someone told you there was a place where 200 million year old coral reefs had erupted from beneath the sea and were now draped in the oldest rain forest in the world, a place where marbled cats and clouded leopards prowl the sharp crags and their dark caves in search of dead bats and small prey, would you believe them?


Forgotten species: the exotic squirrel with a super tail


(08/13/2014) With among the world's largest tails compared to body-size, the tufted ground squirrel just might be the most exotic squirrel species on the planet. Found only on the island of Borneo, this threatened species is also surrounded by wild tales, including the tenacity to take down a deer for dinner. New research explores the squirrel's monster tail and whether other tales about it may be true.


A paradise being lost: Peru's most important forests felled for timber, crops, roads, mining


(08/12/2014) In 1988, when British environmentalist Norman Myers first described the concept of a "biodiversity hotspot," he could have been painting a picture of the highly threatened Peruvian Andes mountain range. Today, the Andes are an immediate and looming portent of the fate of the Peruvian Amazon rainforest.


Indonesia's children see ravaged environment in their future


(08/11/2014) A generation ago, Borneo was one of the wildest places on the planet. But decades of logging and oil palm plantations has changed the landscape of Borneo forever: in fact a recent study found that the island has lost 30 percent of its total forest cover since 1973. In the face of this large-scale environmental destruction, a new study finds that Indonesian Borneo's children have a pessimistic view of their future.


How did Ebola Zaïre Get to Guinea?


(08/05/2014) The vicious Ebola outbreak that has already killed over 800 people this year was not a strain endemic to the region as initially believed. Instead the University of Edinburgh found that the strain is the same as the Ebola Zaïre found in the Democratic Republic of Congo (DRC), formerly Zaïre. Does this mean the strain could have come from illegally-trafficked great apes instead of fruit bats as widely reported?


Tin mining, palm oil plantations wreaking havoc on small Indonesian island


(08/04/2014) Belitung, a picturesque island off the east coast of Sumatra, has experienced an uptick in tourism recently due to its unspoiled white sand beaches and turquoise waters. But next to all of the beauty, an environmental tragedy is quietly unfolding: the island's primary forests are being cut down at an alarming rate in favor of mining and palm oil plantations.


Where have all the big animals gone? Indian park devoid of many species, further threatened by forest loss


(08/04/2014) Namdapha National Park is part of the Indo-Myanmar biodiversity hotspot. However, locating many species in the park is becoming increasingly difficult, the region has lost thousands of hectares of forest in the past decade, and studies project the situation may simply worsen in the coming years.


Ecologists are underestimating the impacts of rainforest logging


(07/31/2014) Ecologists may be underestimating the impact of logging in old-growth tropical forests by failing to account for subtleties in how different animal groups respond to the intensity of timber extraction, argues a paper published today in the journal Current Biology. The study, led by Zuzana Burivalova of ETH Zurich, is based on a meta-analysis of 48 studies that evaluated the impact of selective logging on mammals, birds, amphibians, and invertebrates in tropical forests.


Seeking justice for Corazón: jaguar killings test the conservation movement in Mexico


(07/31/2014) Eight years ago, a female jaguar cub was caught on film by a motion-triggered camera trap set in the foothills of canyons, oak forest, and scrubland that make-up the Northern Jaguar Reserve, just 125 miles south of the U.S.-Mexico border. Three years later, in 2009, the jaguar reappeared on film as an adult. They called her 'Corazón' for the distinctive heart-shaped spot on her left shoulder.


The world's best mother: meet the octopus that guards its eggs for over four years


(07/30/2014) The ultimate goal of all species on the planet is procreation, the act of making anew. But few mothers could contend with a deep-sea octopus, known as Graneledone boreopacifica, which researchers have recently observed guarding its eggs for four-and-a-half years (53 months), before likely succumbing to starvation soon after.


The future of tropical biology research and conservation


(07/30/2014) Last week, the Association for Tropical Biology and Conservation (ATBC) held its 51st annual meeting in Cairns, Australia. In addition to the normal symposia, plenaries, and poster sessions on a wide range of conservation topics, the convening produced a declaration calling for stronger protection of the Great Barrier Reef and two resolutions on expanding research funding in Papua New Guinea and >imploring Australia to restore its environmental leadership.


Short-eared dog? Uncovering the secrets of one of the Amazon's most mysterious mammals


(07/28/2014) Fifteen years ago, scientists knew next to nothing about one of the Amazon's most mysterious residents: the short-eared dog. Although the species was first described in 1883 and is considered the sole representative of the Atelocynus genus, biologists spent over a century largely in the dark about an animal that seemed almost a myth.


No longer 'deaf as a stump': researchers find turtles chirp, click, meow, cluck


(07/25/2014) Turtles comprise one of the oldest living groups of reptiles, with hundreds of species found throughout the world. Many have been well-researched, and scientists know very specific things about their various evolutionary histories, metabolic rates, and the ways in which their sexes are determined. But there was one very obvious thing that has been largely left unknown by science until very recently. Turtles can make sounds.


Seafood apartments and other experiments in fixing Indonesia's fisheries (Part IV)


(07/25/2014) Shrimp farms, industrial plants, and one of Indonesia's busiest thoroughfares make up Java's north coast today. It's a very different scene from the fishing villages with beachfront boat parking that stood here decades earlier. Which begs the question, where will fish live in this new 'coast without mangroves, without coral, without seagrass,' asks Alan Koropitan, a marine biologist based at Bogor Agricultural University.


It's not just extinction: meet defaunation


(07/24/2014) Get ready to learn a new word: defaunation. Fauna is the total collection of animals—both in terms of species diversity and abundance—in a given area. So, defaunation, much like deforestation, means the loss of animals in all its myriad forms, including extinction, extirpation, or population declines.


Desperate measures: researchers say radical approaches needed to beat extinctions


(07/24/2014) Today, in the midst of what has been termed the "Sixth Great Extinction" by many in the scientific community, humans are contributing to dizzying rates of species loss and ecosystem changes. A new analysis suggests the time may have come to start widely applying intensive, controversial methods currently used only as "last resort" strategies to save the word's most imperiled species.


Next big idea in forest conservation: Reconnecting faith and forests


(07/24/2014) 'In Africa, you can come across Kaya forests of coastal Kenya, customary forests in Uganda, sacred forest groves in Benin, dragon forests in The Gambia or church forests in Ethiopia...You can also come across similar forest patches in South and Southeast Asia including numerous sacred groves in India well-known for their role in conservation of biological diversity,' Dr. Shonil Bhagwat told mongabay.com.


Over-depleted and undermanaged: can Indonesia turn around its fisheries? (Part III)


(07/22/2014) Compared to maritime ministries worldwide, Indonesia's Ministry of Marine Affairs and Fisheries (MMAF) is a teenaged neophyte. The governing body was formed a mere 13 years ago;a staggering fact for a country made up of two-thirds water where many of the 250 million people depend on fish for both protein and income. Mongabay.org's SRI Fellow Melati Kaye reports on the state of Indonesian fisheries in the third installment of a four-part series.


Is there hope for bonobos? Researchers, NGOs, gov't officials, local communities band together to save iconic ape (Part III)


(07/18/2014) Sankuru Nature Reserve was established in 2007 primarily for bonobo protection. The largest continuous protected great ape habitat in the world, Sankuru is still losing large swaths of forests to burning and other activities, primarily along roads that transect the center of the reserve. However, hope exists, both from human efforts – and from the apes themselves.


Boom but mostly bust: fighting over sardines in Indonesia's Bali Strait (Part II)


(07/18/2014) Fifty-five crewmen, stripped to their briefs, sing Madurese sea shanties to synchronized gestures as they haul in giant seine nets, hand-over-hand, onto the swaying wooden deck of the M/V Sinar Indah out in the middle of the Bali Strait. This morning they had offloaded a bumper haul at their homeport of Muncar: seven tons of lemuru sardines Sardinella lemuru, the local specialty, for which dockside cannery agents offered $3,500.


Poaching, fires, farming pervade: protecting bonobos 'an enormous challenge' (Part II)


(07/17/2014) Sankuru Nature Reserve in the DRC was established in 2007 to safeguard the 29,000 to 50,000 bonobos that remain in existence. However, while touted as the largest swath of protected continuous great ape habitat in the world, the reserve is still losing thousands of hectares of forest every year. Burning, bushmeat hunting, and agricultural expansion are taking a large toll on the endangered great ape.


Will the last ape found be the first to go? Bonobos' biggest refuge under threat (Part I)


(07/16/2014) Bonobos have been declining sharply over the past few decades. In response, several non-profit organizations teamed up with governmental agencies in the DRC to create Sankuru Nature Reserve, a massive protected area in the midst of bonobo habitat. However, the reserve is not safe from deforestation, and has lost more than one percent of its forest cover in less than a decade.


Fishing for coherent regulations along Fiji's coral reefs


(07/16/2014) Will Fiji implement a much-needed update to its fisheries laws before the September election? If you want to quiet a room in Fiji or feel like a lobster in a boiling pot, bring up coastal fishing rights, and ask what's happening with the plan to update the country's fisheries laws.


On track to 'go beyond the critical point': Sri Lanka still losing forests at rapid clip


(07/15/2014) During the latter half of Sri Lanka's civl war, between 1990 and 2005, Sri Lanka suffered one of the highest rates of deforestation in the world, losing about 35 percent of its old growth forest and almost 18 percent of its total forest cover. The conflict ended in 2009, and while deforestation has slowed somewhat, Sri Lanka is still losing forest cover at a fast pace.


Only 15 percent of world's biodiversity hotspots left intact


(07/14/2014) The world's 35 biodiversity hotspots—which harbor 75 percent of the planet's endangered land vertebrates—are in more trouble than expected, according to a sobering new analysis of remaining primary vegetation. In all less than 15 percent of natural intact vegetation is left in the these hotspots, which include well-known jewels such as Madagascar, the tropical Andes, and Sundaland.


Next big idea in forest conservation? Rewards for reforestation


(07/10/2014) Susie McGuire and Dr. Edward Louis Jr. are the powerhouse team behind the Madagascar Biodiversity Partnership (MBP), an NGO that involves local residents—both human and primate—in reforestation efforts in Madagascar. A conservation geneticist and veterinarian by training, Ed Louis has discovered 21 lemur species and successfully reintroduced two species of locally extinct lemurs back into the wild.


The last best place no more: massive deforestation destroying prime chimp habitat in Uganda


(07/09/2014) The Kafu River, which is about 180 kilometers (110 miles) long, is part of a vast chimpanzee habitat that includes forest reserves and several unofficial protected areas. However, this region of Uganda is losing a significant portion of valuable chimpanzee habitat, and at least 20 percent of the forest cover along the Kafu River has disappeared since 2001.


A garden or a wilderness? One-fifth of the Amazon may have been savannah before the arrival of Europeans


(07/09/2014) The Amazon is the largest tropical forest on the planet, covering about 6.5 million square kilometers, although much has been lost in recent decades.Yet new research published in the Proceedings of the National Academy of Sciences (PNAS) finds that quite recently—just 500 years ago—a significant portion of the southern Amazon was not the tall-canopied forest it is today, but savannah.


Stuff of fairy tales: stepping into Europe's last old-growth forest


(07/09/2014) There is almost nothing left of Europe's famed forests, those that provided for human communities for millennia and gave life to the world's most famous fairytales. But straddling the border between Poland and Belarus, the Bialowieza Forest is Europe's last lowland old-growth forest, parts of which have never been cut by man.


APP won't acquire companies that continue to destroy forests


(07/08/2014) Asia Pulp & Paper (APP) will not acquire companies that continue to destroy forests, according to a new procedure for association introduced by the Indonesian forestry giant. The procedure, developed after months of consultations with NGOs, effectively closes a loophole some environmentalists feared would allow APP to sidestep its zero deforestation commitment by acquiring companies that continued to clear forest after its February 5, 2013 deadline.


A tale of two fish: cyanide fishing and foreign bosses off Sulawesi's coast (Part I)


(07/08/2014) In spring and summer, after the monsoon storms have passed, the fishing boats set out again from tiny Kodingareng Island in the Spermonde Archipelago off the coast of South Sulawesi. In the afternoon heat, Abdul Wahid joins his fellow fishermen in the narrow shade of the beachfront village houses to check out the daily fish prices.


Booming populations, rising economies, threatened biodiversity: the tropics will never be the same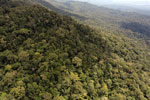 (07/07/2014) For those living either north or south of the tropics, images of this green ring around the Earth's equator often include verdant rainforests, exotic animals, and unchanging weather; but they may also be of entrenched poverty, unstable governments, and appalling environmental destruction. A massive new report, The State of the Tropics, however, finds that the truth is far more complicated.


Next big idea in forest conservation? The 'double-edged sword' of democracy


(07/03/2014) Dr. Douglas Sheil considers himself an ecologist, but his research includes both conservation and management of tropical forests. Currently teaching at the Norwegian University of Life Sciences (NMBU) Sheil has authored and co-authored over 200 publications including scholarly articles, books, and popular articles on the subject.


On a whim: Equatorial Guinea building new capital city in the middle of the rainforest


(07/02/2014) More than 8,000 hectares of rainforest are under threat as the nation builds a new $600 million capital city from scratch. Called Oyala, and also known as Djibloho, the city is expected be completed by 2020 and house up to 200,000 people -- about an eighth of the entire population of Equatorial Guinea.


On babies and motherhood: how giant armadillos are surprising scientists (photos)


(07/01/2014) Until ten years ago scientist's knowledge of the reproductive habits of the giant armadillo— the world's biggest— were basically regulated to speculation. But a long-term research project in the Brazilian Pantanal is changing that: last year researchers announced the first ever photos of a baby giant armadillo and have since recorded a second birth from another female.


Despite moratorium, Indonesia now has world's highest deforestation rate


(06/29/2014) Despite a high-level pledge to combat deforestation and a nationwide moratorium on new logging and plantation concessions, deforestation has continued to rise in Indonesia, according to a new study published in Nature Climate Change. Annual forest loss in the southeast Asian nation is now the highest in the world, exceeding even Brazil.


Unrelenting population growth driving global warming, mass extinction


(06/26/2014) It took humans around 200,000 years to reach a global population of one billion. But, in two hundred years we've septupled that. In fact, over the last 40 years we've added an extra billion approximately every dozen years. And the United Nations predicts we'll add another four billion—for a total of 11 billion—by century's end.


Despite early headwinds, Indonesia's biggest REDD+ project moves forward in Borneo


(06/26/2014) Just over a year ago, the Indonesian government officially approved the country's first REDD+ forest carbon conservation project: Rimba Raya, which aims to protect more than 64,000 hectares of peat forest in Central Kalimantan. The approval came after years of delays from the Ministry of Forestry and a substantial reduction in the project's concession area. But InfiniteEarth, the firm behind the project, pressed on. Now a year later, Rimba Raya's is not only still in business, but is scaling up its operations.


Is Cameroon becoming the new Indonesia? Palm oil plantations accelerating deforestation


(06/25/2014) The potential for new laws governing the use of forest resources this year in Cameroon promises an opportunity to stem the rapid loss of forest in the biologically diverse country. But the changes may ultimately not be what's needed to save Cameroon's forests.


Discarded cell phones to help fight rainforest poachers, loggers in real-time


(06/24/2014) A technology that uses discarded mobile phones to create a real-time alert system against logging and poaching will soon be deployed in the endangered rainforests of Central Africa. Rainforest Connection (RFCx), a San Francisco-based non-profit startup, is partnering with the Zoological Society of London (ZSL) to install its real-time anti-deforestation technology at sites in Cameroon. 30 RFCx devices — recycled from old Android handsets — will monitor 10,000 hectares or nearly 40 square miles of rainforest, listening for audio signals associated with logging and poaching.


Shot Egyptian vulture leads conservationists to bizarre black-market for bird parts


(06/24/2014) Around 11 AM on Thursday, 27 February 2014, Angoulou Enika was lying hidden in the tall grass on the side of a large water hole in the Sahel region of Niger. He was staying as quiet as he could while aiming his custom-made rifle at an Egyptian vulture which had landed nearby to drink from the water. He took a breath, held it and fired. The large bird fell to its side.


Dying for Fiji's Sea Cucumbers


(06/23/2014) Redfish, Greenfish, Blackfish. Pinkfish, Curryfish, Lollyfish. They sound like Dr. Seuss characters and certainly look like they should be. Yet these sausage-shaped, rubbery animals stippled in fleshy bumps are not fish at all, but an invertebrate in the group that includes sea stars, sea urchins and sand dollars. Sea cucumbers, referred to as 'bêche-de-mer' or 'trepang' when sold as dried food have a high value - an individual in Fiji can fetch about $80 US.


Broken promises no more? Signs Sabah may finally uphold commitment on wildlife corridors


(06/23/2014) Five years ago an unlikely meeting was held in the Malaysian state of Sabah to discuss how to save wildlife amid worsening forest fragmentation. Although the meeting brought together longtime adversaries—conservationists and the palm oil industry—it appeared at the time to build new relationships and even point toward a way forward for Sabah's embattled forests.


Feather forensics: scientist uses genes to track macaws, aid bird conservation


(06/17/2014) When a massive road project connected the ports of Brazil to the shipping docks of Peru in 2011, conservationists predicted widespread impacts on wildlife. Roads are a well-documented source of habitat fragmentation, interfering with access to available habitat for many terrestrial and tree-dwelling species. However, it wasn't clear whether or not birds are able to fly over these barriers.



Page 1 | Page 2 | Page 3 | Page 4 | Page 5 | Page 6 | Page 7 | Page 8 | Page 9 | Page 10 | Page 11 | Page 12 | Page 13 | Page 14 | Page 15