News articles on economics

---
Mongabay.com news articles on economics in blog format. Updated regularly.








Big surprise in the greenhouse: study finds economic costs of climate change hugely underestimated
(03/30/2015) Look at most climate change projection graphs and you will see a smoothly rising red line of increasing temperature, melting ice and other impacts. But climate does not work that way. Studies of the paleoclimate record indicate that when heat energy is rapidly added to the atmosphere -- as humans are doing today -- the climate can experience "tipping points," with abrupt shifts and potentially disastrous results.
Low crop prices means time is ripe for new forest protection programs
(03/27/2015) Today, conservation compliance is a U.S. policy between governments and farmers that reward farmers with federal subsidies for good conservation practices on designated vulnerable lands. But economist Clayton Ogg believes it could now be used to save forests in countries like Brazil, China, India, and Indonesia. "The main drivers for deforestation in recent years are high crop prices. However, as crop prices fall to more normal levels, farmers depend very heavily on government subsidies, and the subsidies become the major driver for deforestation," Ogg told mongabay.com.
Human impacts are 'decoupling' coral reef ecosystems
(03/09/2015) There is a growing consensus among scientists that we have entered the age of the Anthropocene, or the epoch of humans. In other words, at some point between the 12,000 years separating the beginning of agriculture and the Industrial Revolution, humans became the dominant source of change on the planet, shaping everything from the land to the atmosphere to even the geologic record where we etch our reign.
Employing shame for environmental change
(03/03/2015) Anyone who has ever felt the sting of shame, knows its power. Shame has long been used by societal institutions—families, communities, governments, religions—for making individuals tow the line of the majority. But a new book explores another—arguably more positive—side of shame: its potential to challenge rule-breaking and ethically-defunct corporations.
Norway sovereign fund drops coal, tar sands, gold-mining companies

(02/09/2015) In its first-ever report on responsible investing, Norway's pension fund announced last week that it has divested from 114 companies in the past three years due to concerns over global warming, deforestation, and sustainability as well as long-term financial viability. Worth a staggering $861 billion, Norway's Government Pension Fund Global (GPFG) is the world's largest sovereign wealth fund.
Accounting for natural capital on financial exchanges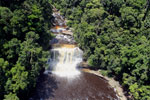 (01/26/2015) Last month, Norway's stock exchange, the Oslo Børs, introduced a way for investors to use their money to promote sustainability. A new list by the stock exchange highlights green bonds, financial products issued by companies to raise capital for environmentally friendly projects. Notably, the list requires that issuing companies obtain and publicize outside opinions on the projects' environmental features.
Did palm oil expansion play a role in the Ebola crisis?
(01/14/2015) The Ebola outbreak in West Africa may have been the result of complex economic and agricultural policies developed by authorities in Guinea and Liberia, according to a new commentary in Environment and Planning A. Looking at the economic activities around villages where Ebola first emerged, the investigators analyzed a shift in land-use activities in Guinea's forested region, particularly an increase in oil palm.
How black rhinos and local communities help each other in Namibia
(01/07/2015) Africa's rhinos are in a state of crisis. Poaching for their horn has resulted in the deaths of thousands of animals and pushed the continent's two species—the white and black rhino—against the wall. Yet, despite the crisis, there are pockets of rhino territory where poaching remains rare and rhinos live comparatively unmolested. Indeed, one of the brightest spots for rhinos is in Namibia.
Green Climate Fund nears $7 billion after U.S. pledges $3 billion

(11/17/2014) The Green Climate Fund (GCF) is suddenly looking very lively after two announcements over the weekend. The U.S. has announced an initial pledge of $3 billion to the fund, while Japan pledged $1.5 billion. This more than doubles the current amount pledged to the key fund, which is now around $6.94 billion from thirteen countries. The new pledges also bring the fund much closer to an initial goal of $10-15 billion.
Can we stop runaway global warming? 'All we need is the will to change'
(11/03/2014) Twenty-six years after the founding of the IPCC, the Nobel Prize-winning group of scientists has released a new synthesis report that warns in its strongest tones yet that climate change must be dealt with. None of the findings are surprising—they have been released in earlier assessments throughout the year—but the terms in which they are written are the starkest yet.
Scientific association calls on Nicaragua to scrap its Gran Canal

(10/27/2014) ATBC—the world's largest association of tropical biologists and conservationists—has advised Nicaragua to halt its ambitious plan to build a massive canal across the country. The ATBC warns that the Chinese-backed canal, also known as the Gran Canal, will have devastating impacts on Nicaragua's water security, its forests and wildlife, and local people.
Elephants worth much, much more alive than dead, says new report
(10/06/2014) Elephants are worth 76 times more when they're alive than dead, according to a new analysis released this past weekend. The report follows on the heels of findings by WWF that the world has lost 50 percent of its wildlife over the past 40 years, with more than half of African elephants killed for ivory in just one decade.
Climate coup: Rockefeller announces they are dropping fossil fuel investments

(09/22/2014) In 1870, John D. Rockefeller founded the Standard Oil Company. Rapidly becoming the world's largest oil refiner, Standard made Rockefeller a billionaire and one of the world's greatest philanthropists. 144 years later and John D. Rockefeller's descendants have announced they are stripping fossil fuels from the Rockefeller Brothers Fund, a private charity with around $860 million in assets.
The Gran Canal: will Nicaragua's big bet create prosperity or environmental ruin?
(08/27/2014) A hundred years ago, the Panama Canal reshaped global geography. Now a new project, spearheaded by a media-shy Chinese millionaire, wants to build a 278-kilometer canal through Nicaragua. While the government argues the mega-project will change the country's dire economic outlook overnight, critics contend it will cause undue environmental damage, upend numerous communities, and do little to help local people.
The threat of traditional medicine: China's boom may mean doom for turtles
(08/08/2014) Despite a lack of scientific evidence demonstrating a causative link between turtle consumption and medicinal benefits, many people in China believe they can be used to cure disease and maintain health. Because of this, turtles have been highly sought after for more than 3,000 years. However, in recent years, China's economy has changed in a way that has become increasingly threatening to the country's wild turtle populations.
Want to save Africa's elephants? Close all ivory markets
(08/07/2014) The only way to save the long-suffering elephants of Africa is to close every ivory market on the planet and destroy all ivory stockpiles, according to a bold new essay in Conservation Biology. Written by Elizabeth Bennett, the Vice President for Species Conservation at the Wildlife Conservation Society, the paper is likely to prove controversial.
Peru slashes environmental protections to attract more mining and fossil fuel investment
(07/23/2014) In an effort to kickstart investment in mining and fossil fuels, Peru has passed a controversial law that overturns many of its environmental protections and essentially defangs its Ministry of Environment. The new law has environmentalists not only concerned about its impact on the country but also that the measures will undermine progress at the up-coming UN Climate Summit in December.
Booming populations, rising economies, threatened biodiversity: the tropics will never be the same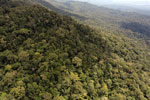 (07/07/2014) For those living either north or south of the tropics, images of this green ring around the Earth's equator often include verdant rainforests, exotic animals, and unchanging weather; but they may also be of entrenched poverty, unstable governments, and appalling environmental destruction. A massive new report, The State of the Tropics, however, finds that the truth is far more complicated.
Price of ivory triples in China

(07/07/2014) In the last four years the price of ivory in China has tripled, according to new research from Save the Elephants. The news has worrying implications for governments and conservationists struggling to save elephants in Africa amidst a poaching epidemic, which has seen tens-of-thousands of elephants butchered for their tusks across the continent annually
Next big idea in forest conservation? Playing games to understand what drives deforestation
(06/26/2014) Dr. Claude Garcia plays games, but you won't find him betting his shirt at the casino. As leader of the Forest Management and Development Research Group at ETH Zürich, Garcia and his team use participatory modeling and role-playing games, merged with more traditional disciplinary sciences such as ecology, economics, and sociology to understand and manage complex landscape change in the tropics.
Global warming puts trillions at stake, but mitigation offers big economic gains

(06/25/2014) Two new reports this week look at the economics of global warming. The first, Risky Business, tallies the cost of climate change to the U.S., including tens-of-billions lost to destruction of coastal property, crop failures, drought, wildfires, and heatwaves. In contrast, the second report, by the World Bank, turns climate change economics on its head.
EPA carbon proposal may be crucial step in addressing global climate change

(06/10/2014) The U.S. Environmental Protection Agency's (EPA) June 2nd regulation proposal hit all the expected chords. Following on the heels of a January regulation for new power plants, the Clean Power Plan focuses on all existing electric generation. By 2030, the plan aims to reduce 2005-level carbon dioxide emissions by 30 percent.
New study finds environmental damage globally may cost more than U.S. GDP
(06/06/2014) A new study added up all the world's ecosystem services – from carbon storage and crop pollination, to recreation and flood mitigation – and found, every year, nature provides $145 trillion in benefits. It also indicates that land use changes, most of which has been caused by humans, may be reducing these benefits by trillions of dollars every year.
Tipping the scale: how a political economist could save the world's forests
(05/29/2014) Can Elinor Ostrom's revolutionary ideas halt climate change, improve people's livelihoods, and save the world's forests? The Nobel-prize winning economist famously said, 'There's a five-letter word I'd like to repeat and repeat and repeat: Trust.' Mongabay Special Reporting Initiative Fellow Wendee Nicole reports on Ostrom's innovative ideas of global forest conservation.
Dams be damned: study finds large dams are too expensive
(05/19/2014) Hydroelectric power, supplied mostly from dams, provides approximately 20 percent of the world's electricity, an amount of energy equivalent to 3.6 billion barrels of oil. However, a recent study by researchers at Oxford University has found that large dams cost so much money and take so long to build that they may not be economically viable.
Stanford kicks coal out of its $18 billion endowment
(05/07/2014) The fossil fuel divestment campaign won a major victory today as Stanford University announced it would drop coal companies from its massive $18.7 billion endowment, the fourth largest of any American university. The action follows a petition by student group Fossil Free Stanford and five months of research by Stanford's Advisory Panel on Investment Responsibility and Licensing.
Apocalypse now? Climate change already damaging agriculture, acidifying seas, and worsening extreme weather
(03/31/2014) It's not just melting glaciers and bizarrely-early Springs anymore; climate change is impacting every facet of human civilization from our ability to grow enough crops to our ability to get along with each other, according to a new 2,300-page report from the Intergovernmental Panel on Climate Change (IPCC). The massive report states definitively that climate change is already affecting human societies on every continent.
Next big idea in forest conservation? Quantifying the cost of forest degradation
(03/27/2014) How much is a forest really worth? And what is the cost of forest degradation? These values are difficult to estimate, but according to Dr. Phillip Fearnside, we need to do a better job. For nearly forty years, Fearnside has lived in Amazonia doing ecological research, looking at the value of forests in terms of environmental or ecosystem services such as carbon storage, water cycling, and biodiversity preservation. Fearnside then works to convert these services into a basis for sustainable development for rural populations.
The best of the worst: fossil-fuel extractors pave the way for the low-carbon revolution

(03/26/2014) At the end of last year, the world got some good news on the green business front concerning a very unlikely set of participants. A recent market review revealed that Exxon Mobil, Chevron, BP, ConocoPhillips, Royal Dutch Shell, Duke Energy, PG&E Corporation, American Electric Power Company, ConAgra Foods and Walmart, among others, are including shadow carbon prices in their forecasts.
Cocaine: the new face of deforestation in Central America
(03/11/2014) In 2006, Mexico intensified its security strategy, forming an inhospitable environment for drug trafficking organizations (also known as DTOs) within the nation. The drug cartels responded by creating new trade routes along the border of Guatemala and Honduras. Soon shipments of cocaine from South America began to flow through the Mesoamerican Biological Corridor (MBC). This multi-national swathe of forest, encompassing several national parks and protected areas, was originally created to protect endangered species, such as Baird's Tapir (Tapirus bairdii) and jaguar (Panthera onca), as well as the world's second largest coral reef. Today, its future hinges on the world's drug producers and consumers.
The price of gold: winners and losers in Latin America's mining industry
(03/05/2014) On a Friday afternoon in June, the Plaza de Armas in Cajamarca is pulsing with life. It's winter here, and although thick white clouds hover low in the distance, the sun in this northern Peruvian city is warm. Couples sit on benches facing one another. Kids run in the grass between flowerbeds. Men in suits stride along the perimeter. It's an idyllic day. But signs of something more ominous are not far from sight. On the mountainside overlooking the town the words Nova Conga have been carved into the vegetation. It is a constant reminder that beyond the square, hemmed with international hotels and expensive restaurants, there is another reality.
Ecotourism pays: study finds lower poverty where nature-based tourism is prevalent
(02/25/2014) A new study has quantified a point long advocated by advocates of setting aside protected areas: ecotourism pays. The research, published in Proceedings of the National Academy of Sciences (PNAS), finds that communities neighboring conservation areas in Costa Rica had lower rates of poverty relative to other areas.
Environmental groups: top secret Pacific trade agreement to sacrifice wildlife, environment

(01/16/2014) Environmental groups have blasted draft text of the Trans-Pacific Partnership (TPP) released yesterday by WikiLeaks as potentially devastating to the environment and wildlife. The massive 12-nation free trade agreement has been negotiated in secret now for almost four years, and the information release by WikiLeaks shows that key environmental safeguards in the agreement are being stripped away, including a ban on shark finning and illegal logging, as well as legally-enforced pollution regulations.
Making cap-and-trade work: the history and future of a proven program
(12/09/2013) While the merits for slowing climate change will be treated here as a given, the method for doing so looms elusive. In a recent article, I described pricing carbon through carbon taxes and carbon credits as a way to mitigate greenhouse gas emissions and slow global climate change. As there has been some emotive controversy towards both of these, I would like to analyze them more deeply, starting here with carbon credits.
Zoos join fossil fuel divestment movement

(11/05/2013) Last month, over a hundred representatives from zoos and aquariums around the world joined climate activism group, 350.org, pledging that their institutions would take action against global warming, including the possibility of divesting from fossil fuel companies. The effort, dubbed Zoos and Aquariums for 350, was launched during the annual meeting of the Conservation Breeding Specialist Group (CBSG).
America's growing inequality helped scuttle the global climate change initiative
(10/28/2013) The link between good economic policy and climate change mitigation is instigated by policies such as the triple-bottom line, carbon limitations, and pro-environmental legislation. However, economic inequality is a little explored piece of the successful fight against climate change. For climate change mitigation and good economic policy to work, economic growth must be broad-based. Indeed, the inability for the United States to make a coherent and progressive stance on climate change has effectively stymied the global initiative—and is in part due to growing inequality. Due to the nation's market size and political power, U.S. policy is often a decisive factor for many global issues.
David Attenborough: someone who believes in infinite growth is 'either a madman or an economist'

(10/16/2013) Sir David Attenborough has said that people living in poorer countries are just as concerned about the environment as those in the developed world, and "exporting environmentalism" isn't necessarily an "uphill struggle". The veteran broadcaster said ideas about protecting the natural world were not unwelcome in less developed nations—but added that wealthier countries should work to improve women's rights around the world to bring down birth rates and avoid overpopulation.
Divestment campaign could cause considerable damage to fossil fuel industry

(10/08/2013) A campaign to persuade investors to take their money out of the fossil fuel sector is growing faster than any previous divestment campaign and could cause significant damage to coal, oil and gas companies, according to a study from the University of Oxford. The report compares the current fossil fuel divestment campaign, which has attracted 41 institutions since 2010, with those against tobacco, apartheid in South Africa, armaments, gambling and pornography. It concludes that the direct financial impact of such campaigns on share prices or the ability to raise funds is small but the reputational damage can still have major financial consequences.
Climate change policy is just good economics

(09/25/2013) For the majority of the new century, Americans have largely stopped caring about the environment. In that time, America has suffered 9/11, two of the nation's four longest wars, the deepest depression in 80 years, increased inequality, and incompetent or fractured leadership. There's been a lot on the public mind.
Tools against climate change: carbon tax and cap-and-trade

(09/04/2013) Climate-conscious folk agree that atmospheric carbon concentration is a key greenhouse gas and a large factor in global climate change. However, there are discrepancies in the methods chosen to address the problem. Some say that carbon emissions should be banned. Some say fossil fuels should be priced. Others say that there are nuances within each. Which tools can we realistically use to mitigate climate change and the drastic effects it will have on our world?
In defense of the financial industry: stocking up to end climate change

(08/20/2013) On a cross-country bus trip through the American Midwest, I watch cool morning mist rise from patchwork fields. Between the fields stand groves of dark green mid-summer trees, I am reminded that this scene is in jeopardy. The region is cited for its vulnerability to desertification associated with climate change.
Arctic melt to cost trillions

(07/30/2013) Rapid thawing of the Arctic could trigger a catastrophic "economic timebomb" which would cost trillions of dollars and undermine the global financial system, say a group of economists and polar scientists. Governments and industry have expected the widespread warming of the Arctic region in the past 20 years to be an economic boon, allowing the exploitation of new gas and oilfields and enabling shipping to travel faster between Europe and Asia.
In age of climate change, Australia's vast coal fields could become worthless

(07/02/2013) Australia's huge coal industry is a speculative bubble ripe for financial implosion if the world's governments fulfill their agreement to act on climate change, according to a new report. The warning that much of the nation's coal reserves will become worthless as the world hits carbon emission limits comes after banking giant Citi also warned Australian investors that fossil fuel companies could do little to avoid the future loss of value.
Local economy ruined by pesticide pollution in the Caribbean
(05/29/2013) On 15 April more than 100 fishermen demonstrated in the streets of Fort de France, the main town on Martinique, in the French West Indies. In January they barricaded the port until the government in Paris allocated €2m ($2.6m) in aid, which they are still waiting for. The contamination caused by chlordecone, a persistent organochlorine pesticide, means their spiny lobsters are no longer fit for human consumption. The people of neighboring Guadeloupe are increasingly angry for the same reason. After polluting the soil, the chemical is wreaking havoc out at sea, an environmental disaster that now threatens the whole economy.
Ten U.S. cities pledge to kick fossil fuel investments to the curb

(05/01/2013) The cities of San Francisco and Seattle have pulled their money out of fossil fuel companies, taking a climate divestment campaign from college campuses to local government. The campaign group 350.org said on Thursday it had won commitments from a total of 10 cities and towns to divest from 200 of leading fossil fuel companies.
Conservation without supervision: Peruvian community group creates and patrols its own protected area
(04/30/2013) When we think of conservation areas, many of us think of iconic National Parks overseen by uniformed government employees or wilderness areas purchased and run from afar by big-donor organizations like The Nature Conservancy, Wildlife Conservation Society, WWF, or Conservation International. But what happens to ecosystems and wildlife in areas where there's a total lack of government presence and no money coming in for its protection? This is the story of one rural Peruvian community that took conservation matters into their own hands, with a little help from a dedicated pair of primate researchers, in order to protect a high biodiversity cloud forest.
What if companies actually had to compensate society for environmental destruction?
(04/29/2013) The environment is a public good. We all share and depend on clean water, a stable atmosphere, and abundant biodiversity for survival, not to mention health and societal well-being. But under our current global economy, industries can often destroy and pollute the environment—degrading public health and communities—without paying adequate compensation to the public good. Economists call this process "externalizing costs," i.e. the cost of environmental degradation in many cases is borne by society, instead of the companies that cause it. A new report from TEEB (The Economics of Ecosystems and Biodiversity), conducted by Trucost, highlights the scale of the problem: unpriced natural capital (i.e. that which is not taken into account by the global market) was worth $7.3 trillion in 2009, equal to 13 percent of that year's global economic output.
'Carbon bubble' could cause next global financial crisis

(04/22/2013) The world could be heading for a major economic crisis as stock markets inflate an investment bubble in fossil fuels to the tune of trillions of dollars, according to leading economists. "The financial crisis has shown what happens when risks accumulate unnoticed," said Lord (Nicholas) Stern, a professor at the London School of Economics. He said the risk was "very big indeed" and that almost all investors and regulators were failing to address it.
Proposed coal plant threatens Critically Endangered Philippine cockatoo
(04/02/2013) One kilometer off the Philippine island of Palawan lies the Rasa Island Wildlife Sanctuary; here forest grows unimpeded from a coral island surrounded by mangroves and coral reefs. Although tiny, over a hundred bird species have been recorded on the island along with a major population of large flying foxes, while in the waters below swim at least 130 species of coral fish, three types of marine turtles, and that curious-looking marine mammal, dugongs. Most importantly, perhaps, the island is home to the world's largest population of Philippine cockatoos (Cacatua haematuropygia), currently listed as Critically Endangered. But, although uninhabited by people, Rasa Island may soon be altered irrevocably by human impacts.
Planet organic: achieving sustainable food security and environmental gains

(03/19/2013) The global farmland area certified organic has expanded more than threefold to 37 million hectares since 1999, according to new research conducted by the Worldwatch Institute. The Institute argues that organic farming has the potential to contribute to sustainable food security by improving nutrition intake and sustaining rural livelihoods, while reducing vulnerability to climate change and enhancing biodiversity.
A New Blueprint for a Green Economy - book review

(03/04/2013) Edward B. Barbier and Anil Markandya, contributing authors to 1989 classic Blueprint for a Green Economy, have revisited the theme to implement a green economy and published A New Blueprint for a Green Economy. The central theme of A New Blueprint for a Green Economy is how we can make economies green today given what we have learned from our efforts since 1989.
Investors beware: global land grabbing ends in 'financial damage' and human rights violations
(02/07/2013) Investing in companies that flout local community rights in developing countries often leads to severe economic losses, according to a new report from the Rights and Resources Initiative (RRI). A rising trend in "land grabbing" from Africa to South America by corporations and even foreign governments results in social instability, which can lead to large-scale protests, violence, and even murder, delaying and sometimes derailing projects. Such instability poses massive risk to any investor, not to mention supporting corporate entities that are accused of ignoring human rights.
Head of IMF: climate change is 'the greatest economic challenge of the 21st century'

(02/06/2013) Climate change not debt or austerity is "the greatest economic challenge of the 21st Century," according to Christine Lagarde, the head of the International Monetary Fund (IMF). Speaking at the World Economic Forum in Davos, Switzerland, Lagarde painted a stark picture of the challenges the world faces when up against rising temperatures.
Lean Design Management: Applications to Natural Resource Management

(02/04/2013) Lean Design Management is a design management process that is applied most often within the construction sector. Its applicability to natural resources management is evident through the similarities between construction management and natural resources management.
Forests in Kenya worth much more intact says government report
(01/24/2013) Kenya's forests provide greater services and wealth to the nation when they are left standing. A landmark report by The Kenyan Government and the United Nations Environment Programme (UNEP) addresses the importance of forests to the well-being of the nation, putting Kenya among a pioneering group of countries that aim to center development plans around nature-based assets.
The Economics of Ecosystems and Biodiversity in Local and Regional Policy - a book review

(01/21/2013) The Economics of Ecosystems and Biodiversity in Local and Regional Policy, edited by Heidi Wittmar and Haripriya Gundimeda, provides thoughtful and actionable approaches to integrate nature's benefits into decision-making frameworks for local and regional policy and public management institutions. Filled with numerous case studies, The Economics of Ecosystems and Biodiversity in Local and Regional Policy, delivers a compendium of concepts and ideas.
Paradigm shift needed to avert global environmental collapse, according to author of new book The Blueprint: Averting Global Collapse
(01/10/2013) Global strategist, trained educator, and international lecturer Daniel Rirdan set out to create a plan addressing the future of our planet. His book The Blueprint: Averting Global Collapse, published this year, does just that. "It has been a sixty hour a week routine," Rirdan told mongabay.com in a recent interview. "Basically, I would wake up with the burden of the world on my shoulders and go to sleep with it. It went on like this for eighteen months." It becomes apparent when reading The Blueprint that it was indeed a monumental undertaking.
World has lost half its wetlands
(11/29/2012) Half of the worlds wetlands have been destroyed in just the last 100 years, says a new report. Published by the Economics of Ecosystems and Biodiversity (TEEB), the report found that of the 25 million square kilometers of wetlands that existed in 1900 just 12.8 million square kilometers now remain. The rate of destruction varies geographically with notable loses in East Asia running at 1.6 per cent per year. In places where aquaculture, over-exploitation (e.g. unsustainable harvesting of fish) and storm damage have been severe, the rate of destruction can be as high as 80 percent.
Investors shouldn't ignore financial risk of environmental damage

(11/29/2012) Environmental damage poses a long-ignored risk to sovereign bonds, according to a new report by the UNEP FI (The United Nations Environment Programme Finance Initiative) and the Global Footprint Network. The report, E-RISC Report, A New Angle on Sovereign Credit Risk, finds that the overuse of natural resources and their degradation has put considerable, and largely unrecognized, risk against national economies.
Legislation leaves future of world's largest temperate rainforest up in the air
(11/27/2012) Although unlikely to pass anytime in the near term, recurring legislation that would hand over 80,000 acres of the Tongass Rainforest to a Native-owned logging corporation has put local communities on guard in Southeast Alaska. "The legislation privatizes a public resource. It takes land that belongs to all of us, and that all of us have a say in the use and management of, and it gives that land to a private for-profit corporation," Andrew Thoms, Executive Director of the Sitka Conservation Society, told mongabay.com in a recent interview.
Mr. Jeremy Grantham and Extreme Weather and The Financial Markets: Opportunities in Commodities and Futures

(11/19/2012) Mr. Jeremy Grantham, co-chair of the Grantham Foundation for the Protection of the Environment and co-founder and chief investment strategist at GMO, published an online column November 14, 2012 in Nature asking scientists to speak out forcefully, publicly and directly on strategies to mitigate climate change. Mr. Grantham's column titled Be persuasive. Be brave. Be arrested (if necessary) is a clear clarion call for action. As a fellow natural resources scientist, I agree with Mr. Grantham's intent.
Good Derivatives: A Story of Financial and Environmental Innovation – Book Review

(11/18/2012) In Good Derivatives: A Story of Financial and Environmental Innovation, Richard Sandor, PhD has written a rich compelling first-person narrative of the development of financial futures and environmental markets over the past 40 years. With personal stories describing both failures and successes, Dr. Richard Sandor engages us with details that expand our knowledge of the capacities and limitations capital markets present to us in our efforts to finance climate change mitigation and natural resources conservation.
Tanzania weighs new soda ash plant in prime flamingo territory
(11/08/2012) In a choice between flamingoes and a soda ash plant, a new report shows that local residents near Lake Natron, Tanzania prefer flamingoes. This is good news for conservationists as the area is the most important breeding site in the world for lesser flamingos (Phoenicopterus minor). While the report shows agreement between residents and conservation groups that the project isn't worth its cost or risk, the Tanzanian government is not giving up yet.
Over 100,000 farmers squatting in Sumatran park to grow coffee
(11/06/2012) Sumatra's Bukit Barisan Selatan National Park—home to the Critically Endangered Sumatran rhinos, tigers, and elephants—has become overrun with coffee farmers, loggers, and opportunists according to a new paper in Conservation and Society. An issue facing the park for decades, the study attempted for the first time to determine the number of squatters either living in or farming off Bukit Barisan Selatan National Park, a UNESCO World Heritage Site; the rough census—over 100,000 people—shocked scientists.
Wealthy nations, excluding U.S., pledge to double funds for biodiversity

(10/22/2012) Although negotiations came down to the wire, nations finally brokered a new deal at the 11th meeting of the Convention on Biological Diversity (CBD) in Hyderabad, India; at its heart is a pledge to double resources from wealthier countries to the developing world by 2015 to conserve embattled species and ecosystems. While no numbers were put on the table, observers say a doubling of current resources would mean around $10-12 billion a year. However, this amount is still far short of what scientists and conservation groups say is necessary to stem current extinctions.
India pledges over $60 million for biodiversity, but experts say much more needed

(10/18/2012) The Prime Minister of India, Manmohan Singh, pledged around $50 million (Rs. 264 crore) for domestic biodiversity protection, reports the Hindu. The pledge came this week at the Convention on Biological Diversity (CBD) meeting in Hyderabad, India. The CBD has set bold goals on stemming the rate of extinction worldwide, but these have suffered from a lack of funding. India also said it had set aside another $10 million (Rs. 50 crore) for biodiversity projects abroad. Still, such funds are far below what scientists say is necessary to stem ongoing extinctions.
Will we need to pull carbon out of the atmosphere to save ourselves?
(10/17/2012) This year saw the Arctic sea ice extent fall to a new and shocking low, while the U.S. experienced it warmest month ever on record (July), beating even Dust Bowl temperatures. Meanwhile, a flood of new research has convincingly connected a rise in extreme weather events, especially droughts and heatwaves, to global climate change, and a recent report by the DARA Group and Climate Vulnerability Forum finds that climate change contributes to around 400,000 deaths a year and costs the world 1.6 percent of its GDP, or $1.2 trillion. All this and global temperatures have only risen about 0.8 degrees Celsius (1.44 degrees Fahrenheit) since the early Twentieth Century. Scientists predict that temperatures could rise between 1.1 degrees Celsius (2 degrees Fahrenheit) to a staggering 6.4 degrees Celsius (11.5 degrees Fahrenheit) by the end of the century.
One in eight people suffer from malnutrition worldwide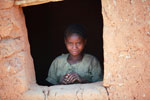 (10/16/2012) In a world where technology has advanced to a point where I can instantly have a face-to-face conversation via online video with a friend in Tokyo, nearly 870 million people, or one in eight, still suffer from malnutrition, according to a new UN report. While worldwide hunger declined from 1990 to 2007, progress was slowed by the global economic crisis. Over the last few years, numerous and record-breaking extreme weather events have also taken tolls on food production. Currently, food prices hover just below crisis levels.
World Bank agrees to fund project related to controversial Gibe III dam

(09/27/2012) Originally refusing to provide funding to Ethiopia's controversial Gibe III hydroelectric dam, the World Bank has now announced plans to fund the power lines that will carry generated electricity away from it. In their official statement they report that the lines will "connect Ethiopia's electrical grid with Kenya's, create power-sharing between the two countries, reduce energy costs, promote sustainable and renewable power generation [and] better protect the region's environment...eventually benefiting 212 million people in five countries."
Conflict and perseverance: rehabilitating a forgotten park in the Congo
(09/19/2012) Zebra racing across the yellow-green savannah is an iconic image for Africa, but imagine you're seeing this not in Kenya or South Africa, but in the Democratic Republic of Congo (DRC). Welcome to Upemba National Park: once a jewel in the African wildlife crown, this protected area has been decimated by civil war. Now, a new bold initiative by the Frankfurt Zoological Society (FZS), dubbed Forgotten Parks, is working to rehabilitate Upemba after not only decades of conflict but also poaching, neglect, and severe poverty.
Human society surpasses 'nature's budget' today

(08/22/2012) As of today, August 22nd, humanity has overshot the world's annual ecological budget, according to the Global Footprint Network, which tracks global consumption related to resource availability and sustainability. The organization looks at a variety of data including the world's fisheries, forests, agriculture, water, mining, and greenhouse gas emissions.
Guyana rainforests secure trust fund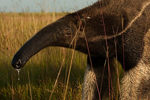 (07/30/2012) The nation of Guyana sports some of South America's most intact and least-imperiled rainforests, and a new $8.5 million trust fund hopes to keep it that way. The Guyanese government has teamed up with Germany and Conservation International (CI) to create a long-term trust fund to manage the country's protected areas system (PAS).
Saving 'Avatar Grove': the battle to preserve old-growth forests in British Columbia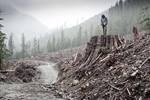 (07/23/2012) A picture is worth a thousand words: this common adage comes instantly to mind when viewing T.J. Watt's unforgettable photos of lost trees. For years, Watt has been photographing the beauty of Vancouver Island's ancient temperate rainforests, and documenting their loss to clearcut logging. The photographer and environmental activist recently helped co-found the Ancient Forest Alliance (AFA), a group devoted to saving the island's and British Columbia's (BC) last old-growth while working with the logging industry to adopt sustainable practices. This February the organization succeeded in saving Avatar Grove—which was only discovered in 2009—from being clearcut. The grove, a rare stand of massive and ancient trees named after the popular eco science-fiction movie, has become a popular tourist destination, providing a new economic incentive for communities to protect rather than cut Canada's last great forests.
Experts: sustainable logging in rainforests impossible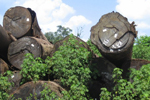 (07/19/2012) Industrial logging in primary tropical forests that is both sustainable and profitable is impossible, argues a new study in Bioscience, which finds that the ecology of tropical hardwoods makes logging with truly sustainable practices not only impractical, but completely unprofitable. Given this, the researchers recommend industrial logging subsidies be dropped from the UN's Reducing Emissions from Deforestation and Forest Degradation (REDD+) program. The study, which adds to the growing debate about the role of logging in tropical forests, counters recent research making the case that well-managed logging in old-growth rainforests could provide a "middle way" between conservation and outright conversion of forests to monocultures or pasture.
Climate change increased the probability of Texas drought, African famine, and other extreme weather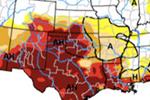 (07/11/2012) Climate change is here and its increasing the chances for crazy weather, according to scientists. A prestigious group of climatologists have released a landmark report that makes the dramatic point that climate change is impacting our weather systems—and in turn our food crops, our economies, and even our lives—here-and-now. The new report in the American Meteorological Society is first of what is intended to be an annual offering that will attempt to tease out the connections between climate change and individual extreme weather events, such as heatwaves, droughts and floods.
Wealthy consumption threatens species in developing countries
(07/11/2012) Consumption in wealthy nations is imperiling biodiversity abroad, according to a new study in Nature that investigates the link between international trade and biodiversity decline. The study shows how threats to biodiversity and ecosystems, located primarily in developing countries, can be connected to consumer demand for goods in wealthier nations. Some of the major commodities include coffee, cocoa, soy, beef and palm oil.
Making reforestation work in abandoned pasturelands

(07/09/2012) Tropical reforestation is not easy, especially in abandoned pasturelands. But a new study in mongabay.com's open access journal Tropical Conservation Science finds that removing grasses prior to and after planting native tree seeds significantly improves the chances of forests to take root. The study site, located in Mexico's Lacandon rainforest, was covered in an invasive African grass (Cynodon plectostachyus).
Agricultural area larger than Texas has been 'land-grabbed'

(06/26/2012) Compiling over 1,000 foreign land deals from 2000-2010, a new report finds that 702,000 square kilometers (271,043 square miles) of agricultural land worldwide has been sold-off to foreign governments or international corporations, an area larger than Texas. The report by the Worldwatch Institute finds that such land deals, often referred to as "land grabbing," have declined since a peak in 2009, but still remain high.
Rio+20 and economic perils in Europe: opportunity for linkage

(06/19/2012) This month, momentous events will occur on the global scene that will set the tone for whether 2012 will be a hopeful year or one in which dislocations and disconnects are further exacerbated by political failings. The EU will decide on its fiscal and monetary union that hinges on Greece's recent June election, which backed the political party that wants to stay in the Euro zone, but insists on adjustments to the earlier-negotiated economic rescue package.
Ten African nations pledge to transform their economies to take nature into account

(06/11/2012) Last month ten African nations, led by Botswana, pledged to incorporate "natural capital" into their economies. Natural capital, which seeks to measure the economic worth of the services provided by ecosystems and biodiversity—for example pollination, clean water, and carbon—is a nascent, but growing, method to curtail environmental damage and ensure more sustainable development. Dubbed the Gaborone Declaration, the pledge was signed by Botswana, Liberia, Namibia, Mozambique, Rwanda, Gabon, Ghana, Kenya, South Africa, and Tanzania following a two day summit.
Scientists: if we don't act now we're screwed
(06/07/2012) Scientists warn that the Earth may be reaching a planetary tipping point due to a unsustainable human pressures, while the UN releases a new report that finds global society has made significant progress on only four environmental issues out of ninety in the last twenty years. Climate change, overpopulation, overconsumption, and ecosystem destruction could lead to a tipping point that causes planetary collapse, according to a new paper in Nature by 22 scientists. The collapse may lead to a new planetary state that scientists say will be far harsher for human well-being, let alone survival.
Want to stop climate change: buy fossil fuel deposits
(06/07/2012) Governments, NGOs, and others fighting climate change should consider buying coal and oil deposits—not to exploit them, but to keep them from being exploited, according to a bold new policy paper in the Journal of Political Economy. Economist Bard Harstad with the Kellogg School of Management argues that climate coalitions could quickly slash carbon emissions by purchasing and conserving marginal fossil fuel deposits, a strategy that would solve the current problem of carbon leakage, i.e. when cutting emissions in one place pushes others to burn more elsewhere. Given that carbon emissions rose to a new record last year—31.6 gigatons—and carbon has hit 400 parts per million (ppm) in the atmosphere for the first time in at least 800,000 years, Harstad's analysis comes at a time when scientists are warning that urgent and bold action is needed to mitigate global climate change before it becomes irreversible.
Massive economic growth does little for happiness in China

(05/29/2012) Economic growth alone may not raise happiness, according to a recent study in the Proceedings of the National Academy Science (PNAS). Despite a stunning economic growth rate of around 10 percent per year over the last two decades, China's people have not seem a big boost in their overall life satisfaction.
Charting a new environmental course in China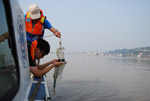 (05/21/2012) Founded in 1951, The Nature Conservancy (TNC) works in more than 30 countries and has projects in all 50 of the United States. The Conservancy has over one million members, and has protected more than 119 million acres of wild-lands and 5,000 miles of rivers worldwide. TNC has taken an active interest in China, the world's most populated nation, and in many important ways, a critical center of global development. The following is an interview with multiple directors of The Nature Conservancy's China Program.
Consumption, population, and declining Earth: wake-up call for Rio+20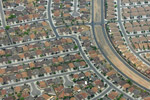 (05/15/2012) Currently, human society is consuming natural resources as if there were one-and-a-half Earths, and not just a single blue planet, according to the most recent Living Planet Report released today. If governments and societies continue with 'business-as-usual' practices, we could be consuming three years of natural resources in 12 months by 2050. Already, this ecological debt is decimating wildlife populations worldwide, disproportionately hurting the world's poor and most vulnerable, threatening imperative resources like food and water, heating up the atmosphere, and risking global well-being.
For Earth Day, 17 celebrated scientists on how to make a better world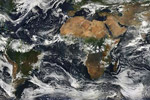 (04/22/2012) Seventeen top scientists and four acclaimed conservation organizations have called for radical action to create a better world for this and future generations. Compiled by 21 past winners of the prestigious Blue Planet Prize, a new paper recommends solutions for some of the world's most pressing problems including climate change, poverty, and mass extinction. The paper, entitled Environment and Development Challenges: The Imperative to Act, was recently presented at the UN Environment Program governing council meeting in Nairobi, Kenya.
Smoking gun for bee collapse? popular pesticides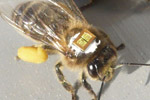 (03/29/2012) Commonly used pesticides may be a primary driver of the collapsing bee populations, finds two new studies in Science. The studies, one focused on honeybees and the other on bumblebees, found that even small doses of these pesticides, which target insect's central nervous system, impact bee behavior and, ultimately, their survival. The studies may have far-reaching repercussions for the regulation of agricultural chemicals, known as neonicotinoid insecticides, that have been in use since the 1990s.
Innovative program seeks to safeguard Peruvian Amazon from impacts of Inter-Oceanic Highway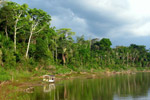 (03/06/2012) Arbio was begun by Michel Saini and Tatiana Espinosa Q. in the Peruvian Amazon region of Madre de Dios. The project focuses on a protective response to the increased encroachment and destructive land use driven by development. The recent construction of the Inter-Oceanic Highway in the Madre de Dios area presents an enormous threat to forest biodiversity. Arbio provides opportunities to help establish a buffer zone near the road to limit intrusive agricultural and deforestation activities.
Tourism for biodiversity in Tambopata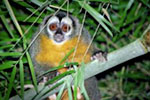 (02/27/2012) Research and exploration in the Neotropics are extraordinary, life-changing experiences. In the past two decades, a new generation of collaborative projects has emerged throughout Central and South America to provide access to tropical biodiversity. Scientists, local naturalists, guides, students and travelers now have the chance to mingle and share knowledge. Fusion programs offering immersion in tropical biology, travel, ecological field work, and adventure often support local wilderness preservation, inspire and educate visitors.
Innovative conservation: wild silk, endangered species, and poverty in Madagascar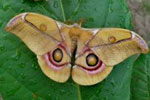 (02/20/2012) For anyone who works in conservation in Madagascar, confronting the complex difficulties of widespread poverty is a part of the job. But with the wealth of Madagascar's wildlife rapidly diminishing— such as lemurs, miniature chameleons, and hedgehog-looking tenrecs found no-where else in the world—the island-nation has become a testing ground for innovative conservation programs that focus on tackling entrenched poverty to save dwindling species and degraded places. The local NGO, the Madagascar Organization of Silk Workers or SEPALI, along with its U.S. partner Conservation through Poverty Alleviation (CPALI), is one such innovative program. In order to alleviate local pressure on the newly-established Makira Protected Area, SEPALI is aiding local farmers in artisanal silk production from endemic moths. The program uses Madagascar's famed wildlife to help create more economically stable communities.





California cap-and-trade law spurs U.S. forest carbon projects

(02/15/2012) Now that California's carbon market has arrived, an Australian-based company that specializes in forest carbon offsets has jump started two forest projects with private landowners in the western U.S. The new company, Forest Carbon Partners, will make the projects available as carbon offsets for California polluters.




Page 1 | Page 2 | Page 3 | Page 4 | Page 5