News articles on deforestation

---
Mongabay.com news articles on deforestation in blog format. Updated regularly.





Oil, indigenous people, and Ecuador's big idea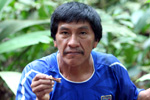 (11/23/2010) Ecuador's big idea—potentially Earth-rattling—goes something like this: the international community pays the small South American nation not to drill for nearly a billion barrels of oil in a massive block of Yasuni National Park. While Ecuador receives hundred of millions in an UN-backed fund, what does the international community receive? Arguably the world's most biodiverse rainforest is saved from oil extraction, two indigenous tribes' requests to be left uncontacted are respected, and some 400 million metric tons of CO2 is not emitted from burning the oil. In other words, the international community is being asked to put money where its mouth is on climate change, indigenous rights, and biodiversity loss. David Romo Vallejo, professor at the University of San Francisco Quito and co-director of Tiputini research station in Yasuni, recently told mongabay.com in an interview that this is "the best proposal so far made to ensure the protection of this incredible site."


2009 carbon emissions higher than expected

(11/22/2010) Despite a global economic recession and ongoing concerns about the impacts of climate change, last year's global carbon emissions were the second highest on record, according to the Global Carbon Project (GCP). Emissions in 2009 were just below the record emissions of 2008. In addition, 2009 emissions were higher than predicted, falling by only 1.3% from 2008 to 2009, instead of the predicted 2.8%.


New population of Critically Endangered monkey discovered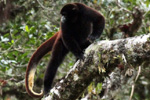 (11/22/2010) Classified as Critically Endangered by the IUCN Red List, listed among the Top 25 Most Endangered primates in the world, and rated number 71 on the EDGE's list of world's most endangered and unique mammals, the yellow-tailed woolly monkey needed some good news—and this week it got it. The conservation organization, Neotropical Primate Conservation (NPC), has announced the discovery of an unknown population of the yellow-tailed woolly monkey (Oreonax flavicauda), buttressing hopes that the species will survive in the long-term.


Photos: wild, weird, and rare mammals storm the conservation world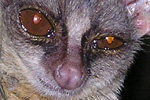 (11/21/2010) What do the New Zealand greater short-tailed bat, the black-and-white ruffed lemur, and the numbat have in common? They are all new members of the Zoological Society of London's EDGE top 100 most endangered and unique mammals list. Arguably the most innovative conservation program in the world, EDGE decides which species to focus conservation efforts on not based on popularity or fund-raising potential, but on hard data, only working with species that are considered the most endangered and evolutionarily distinct.


Bad books: US paper products are breaking the law and devastating rainforests

(11/18/2010) Everyone knows books are made of paper, but few think of where that paper comes from. However, two new reports may change that. Both the Rainforest Action Network (RAN) and the World Resources Institute (WRI) have found that some paper used in books, including popular children's books, is linked to forest devastation in Indonesian, even targeting endangered trees that have been harvested illegally.


Scientists call upon Indonesia to recognize value of secondary forests

(11/18/2010) A group of scientists have called upon the governments of Indonesia and Norway to recognize the conservation value of logged-over and "degraded" forests under their partnership on reducing emissions from deforestation and degradation. The letter urges the Indonesian government to extend protection to forest areas that may not be pristine but still serve as important carbon sinks, house endangered wildlife, and provide livelihoods for communities.


Reforestation effort launched in Borneo with nearly-extinct rhinos in mind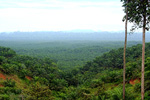 (11/18/2010) The Rhino and Forest Fund (RFF) has partnered with the Forestry Department of Sabah in northern Borneo to launch a long-term reforestation project to aid Malaysia's threatened species with particular emphasis on the Bornean rhino (Dicerorhinus sumatrensis harrissoni), one of the world's most imperiled big mammals. The reforestation project will be occurring in and adjacent to Tabin Wildlife Reserve, which is surrounded on all sides by oil palm plantations.


Extensive logging, lemur hunting in Madagascar national park despite moratorium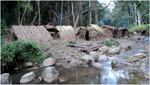 (11/16/2010) A biological survey in Northeastern Madagascar has turned up evidence of extensive logging in Masoala National Park, a UNESCO World Heritage Site renowned for its biologically-rich rainforest. The findings suggest that harvesting of valuable hardwoods—including rosewood, ebony, and palissander—continues despite an official ban on the logging and export of timber.


RSPO to recognize secondary forests as conservation priority

(11/12/2010) The Roundtable on Sustainable Palm Oil (RSPO), a body that sets environmental standards for palm oil production, has passed a resolution to reconfirm that secondary and degraded forests can classified as High Conservation Value (HCV) areas. The designation could increase the area of forest conserved within oil palm plantations provided it has high conservation significance, such as serving as habitat for endangered species like orangutans, Sumatran tigers, and rhinos.


Video: Amazon deforestation falls, degradation soars in Sept

(11/12/2010) Mongabay.com's Rhett Butler discusses the week in forests for Nov 12, 2010.


Brazil's development bank announces $588m fund to reduce agricultural emissions

(11/11/2010) Brazil's national development bank launched a 1 billion reais ($588 million) fund that will finance projects to reduce greenhouse gas emissions associated with agriculture, reports Reuters.


Local efforts block attempt to ship illegal rosewood from Madagascar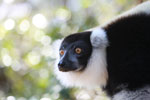 (11/10/2010) Authorities in Madagascar successfully blocked an attempt to ship illegally logged rosewood from the port of Vohemar over the weekend, according to local reports. The incident, while isolated, suggests citizens, the Waters and Forests Administration, local media, and shipping companies are having an impact on slowing the rosewood trade that has devastated Madagascar's rainforest parks, wildlife, and rural communities.


Photos: surprises discovered in tiny forest fragment surrounded by palm oil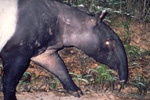 (11/10/2010) Researchers have uncovered an astounding number of species in a tiny protected forest fragment surrounded on all side by palm oil plantations in the Indonesian island of Sumatra. Researchers with the Zoological Society of London (ZSL), Queen Mary, University of London and the Durrell Institute of Conservation and Ecology (DICE – University of Kent) recorded sun bear (Helarctos malayanus), Malayan tapir (Tapirus indicus), the banded langur (Presbytis femoralis), and agile gibbons (Hylobates agilis), but most notable, was the first record ever of the Ridley's leaf-nosed bat (Hipposideros ridleyi) in Sumatra. The discoveries highlight the importance of preserving even small forest fragments surrounded by agriculture.


Belize lost 10,000 ha of forest per year since 1980


(11/07/2010) Forests in Belize have been cleared at a rate of nearly 10,000 hectares per year for the past 30 years, a recent study shows. In 1980, forests covered 79.5% of the land surface of Belize but as of February 2010 it had decreased to 62.7%. The area covered by forests in the country thus went from about 6500 square miles 30 years ago to around 5300 square miles today, losing an area the size of Rhode Island.


Will biodiversity agreement save life on Earth?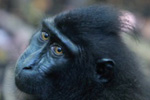 (11/07/2010) On Friday, October 29th, 193 member nations of the Convention on Biological Diversity (CBD) reached a possibly landmark agreement on saving the world's suffering biodiversity in Nagoya, Japan. The agreement was especially notable after nations failed—by all accounts—to live up to the goals from the previous CBD agreement, including stemming the global loss of biodiversity by 2010. According to scientists, the world's species continue to vanish at mass-extinction rates due to habitat loss, deforestation, overconsumption, pollution, climate change, and invasive species. To addresses this crisis the new CBD agreement sets out 20 goals for 2020. But given the global challenges in saving the world's species and the lack-of-teeth in agreement (it is strictly voluntary), will the CBD make a difference or in ten years time will goals be again unmet and life on planet Earth worse off than ever? To answer this mongabay.com turned to a number of experts in the conservation world.


Mato Grosso moves to strip protection of the Amazon rainforest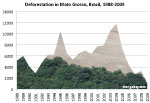 (11/07/2010) The Mato Grosso state assembly passed a bill that would substantially reduce protections for the Amazon rainforest and the Pantanal, a biologically-rich wetland, according to a statement signed by 27 organizations. The bill, which was approved 19 votes to one, would replace the ecological zoning system proposed by the state's former governor, Blairo Maggi, after three years of consultations with a wide range of stakeholders. The bill reduces areas set aside for conservation by 73 percent and calls for a 67 percent increase in the area zoned for agriculture intensification.


Deforestation falls, but rainforest damage surges in Brazil in Sept

(11/06/2010) Despite the worst drought on record in the region, deforestation in the Brazilian Amazon during September fell by 20 percent relative to September 2009, reports Imazon, a research institute that provides monthly updates on forest clearing.


Video: Dutch to ban unsustainable palm oil by 2015

(11/05/2010) Mongabay.com's Rhett Butler reviews what happened this week in forest news, including the decision by The Netherlands to ban non-certified palm oil from its markets in 2015.


Asia Pulp & Paper's emissions from paper production 500 times higher than claimed

(11/04/2010) Asia Pulp & Paper is misrepresenting the greenhouse gas emissions generated through its paper production by several orders of magnitude claims a new analysis of its carbon footprint by the Rainforest Action Network (RAN) and the Japan Tropical Forest Action Network (JATAN).


Tropical agriculture "double-whammy": high emissions, low yields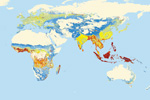 (11/02/2010) Food produced in the tropics comes with high carbon emissions and low crop yields, according to a new study in the Proceedings of the National Academy of Sciences (PNAS). In the most comprehensive and detailed study to date looking at carbon emissions versus crop yields, researchers found that food produced in the tropics releases almost double the amount of carbon while producing half the yield as food produced in temperate regions. In other words, temperate food production is three times more efficient in terms of yield and carbon emissions.


Illegal logging rampant in Vietnam

(11/01/2010) Illegal logging is rampant in Vietnam, according to a new report from the the Ministry of Agriculture and Rural Development's General Forestry Department.


Nobel Prize winner, anti-poverty group, scientists fire back at logging lobbyist

(11/01/2010) An industrial lobbyist is facing mounting criticism for his campaign to reduce social and environmental safeguards in Indonesia.


Epidemic hits Amazonian indigenous group

(10/31/2010) An epidemic, suspected to be malaria, has struck down dozens of people of the Yanomami tribe in the Venezuelan Amazon, reports the Associated Press. Leaders of the three impacted village told health workers that approximately 50 people have died so far, many of them children.


Embattled palm oil company seeks redemption from certification body

(10/30/2010) Golden Agri-Resources (GAR) and its subsidiaries, Indonesia-based PT Sinar Mas Agro Resources & Technology (SMART) and PT Ivo Mas Tunggal, had submitted plans for coming into compliance with the Roundtable on Sustainable Palm Oil, a certification body for "greener" palm oil, reports Dow Jones.


Villagers beat, ride on, and kill baby elephant

(10/28/2010) A video camera has captured villagers in the Indian state of Assam, beating, riding on, and eventually spearing a three-year-old elephant to death that had been abandoned by its herd after suffering an injury. The footage, available from New Delhi Television (NDTV) [warning: it is graphic], shows policemen standing by as the animal is killed. The incident took place a day after the Asian elephant was declared a National Heritage Animal status by Indian authorities, granting it special cultural status.


Undergrads in the Amazon: American students witness beauty and crisis in Yasuni National Park, Ecuador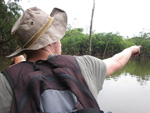 (10/28/2010) Although most Americans have likely seen photos and videos of the world's largest rainforest, the Amazon, they will probably never see it face-to-face. For many, the Amazon seems incredibly remote: it is a dim, mysterious place, a jungle surfeit in adventure and beauty—but not a place to take a family vacation or spend a honeymoon. This means that the destruction of the Amazon, like the rainforest itself, also appears distant when seen from Oregon or North Carolina or Pennsylvania. Oil spills in Ecuador, cattle ranching in Brazil, hydroelectric dams in Peru: these issues are low, if not non-existent, for most Americans. But a visit to the Amazon changes all that. This was recently confirmed to me when I traveled with American college students during a trip to far-flung Yasuni National Park in Ecuador. As a part of a study abroad program with the University of San Francisco in Quito and the Galapagos Academic Institute for the Arts and Sciences (GAIAS), these students spend a semester studying ecology and environmental issues in Ecuador, including a first-time visit to the Amazon rainforest at Tiputini Biodiversity Station in Yasuni—and our trips just happened to overlap.


Scientists blast greenwashing by front groups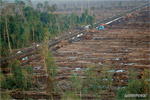 (10/27/2010) A group of prominent scientists has published an open letter challenging the objectivity of World Growth International, an NGO that claims to operate on behalf of the world's poor, and its leader Alan Oxley, a former trade diplomat who also chairs ITS Global, a marketing firm. The letter, published online in several forums, slams World Growth and ITS Global as a front groups for forestry companies. The scientists note that while the groups have not disclosed their sources of funding, they assert ITS receives funding from Sinar Mas, an Indonesian conglomerate that controls Asia Pulp & Paper (APP), a forest products brand, and Sinar Mas Agro Resources & Technology, a palm oil firm, among other companies.


Norway calls for other nations to step up in fight against deforestation in Indonesia

(10/27/2010) On Monday, Norway's Environment Minister called for the US, Japan, and the EU to open their pocket books to support Indonesia's drive to stop deforestation, according to Reuters. Norway has pledged $1 billion to Indonesia in an effort to stop rampant deforestation mostly due to industrial logging and the establishment of commercial plantations for palm oil and paper production.


Picture: new monkey discovered in Myanmar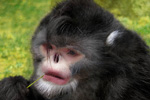 (10/26/2010) Hunters' reports have led scientists to discover a new species of monkey in the northern forests of Myanmar. Discovered by biologists from the Myanmar Biodiversity and Nature Conservation Association with support from primatologists with Fauna & Flora International (FFI) and the People Resources and Biodiversity Foundation, the strange looking primate is a member of the snub-nosed monkey family, adding a fifth member to this unmistakably odd-looking group of Asian primates. However, the species survives in only a small single population, threatened by Chinese logging and hunting.


The march to extinction accelerates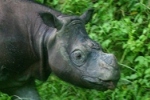 (10/26/2010) A fifth of the world's vertebrate species (i.e. mammals, birds, reptiles, amphibians, and fish) are threatened with extinction, according to a massive new study by the International Union for the Conservation of Nature (IUCN); and the situation is worsening for the world's wildlife: on average 52 species of mammals, birds, and amphibians move one category closer to extinction every year (the IUCN Red List categorizes species as Least Concern, Near Threatened, Vulnerable, Endangered, Critically Endangered, Extinct in the Wild, and then Extinct). However, the news isn't all bad. The study found that conservation action does work: in the first analysis of its kind, researchers found that the global biodiversity decline would have been 18% worse if not for conservation attention, "nonetheless," the authors—174 scientists from 38 countries—write, "current conservation efforts remain insufficient to offset the main drivers of biodiversity loss." According to the study, these drivers include agricultural expansion, logging, over-exploitation of species, and invasive species.


The $1M bed: why Madagascar's rainforests are being destroyed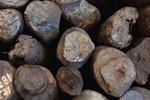 (10/26/2010) Consumer demand for rosewood furniture and musical instruments is driving illegal logging in Madagascar's national parks, endangering wildlife and undermining local community livelihoods, according to a new report from the Environmental Investigation Agency (EIA) and Global Witness. The report, based on more than a year of investigations, shows that Madagascar's valuable hardwoods—including ebony, pallisander, and rosewood—are being illegally harvested from rainforest parks and trafficked to Asia, Europe, and the United States. The vast majority of timber however ends up in China, where it is converted into luxury furniture.


Brazil to impose levy on oil profits to fund climate change adaption, mitigation

(10/26/2010) Brazil will fund climate change mitigation and adaption projects through a levy on domestic oil production, reports Reuters.


Brazil's national development bank found guilty of driving Amazon deforestation

(10/25/2010) BNDES, Brazil's national development bank, contributed to Amazon deforestation by lending billions of dollars to commercial meatpackers, driving expansion of cattle ranching across the world's largest rainforest, ruled an audit by the Federal Audit Court.


Misleading claims from a palm oil lobbyist

(10/23/2010) In an editorial published October 9th in the New Straits Times ("Why does World Bank hate palm oil?"), Alan Oxley, a former Australian diplomat who now serves as a lobbyist for logging and plantation companies, makes erroneous claims in his case against the World Bank and the International Finance Corp (IFC) for establishing stronger social and environmental criteria for lending to palm oil companies. It is important to put Mr. Oxley's editorial in the context of his broader efforts to reduce protections for rural communities and the environment.


Video: Wal-mart takes on deforestation

(10/23/2010) Mongabay.com's Rhett Butler provides an update on the forest news for the week ending October 22, 2010.


Foreign corporations devastating Papua New Guinea rainforests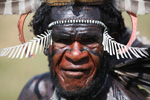 (10/21/2010) A letter in Nature from seven top scientists warns that Papua New Guinea's accessible forest will be lost or heavily logged in just ten to twenty years if swift action isn't taken. A potent mix of poor governance, corruption, and corporate disregard is leading to the rapid loss of Papua New Guinea's much-heralded rainforests, home to a vast array of species found no-where else in the world. "Papua New Guinea has some of the world's most biologically and culturally rich forests, and they're vanishing before our eyes," author William Laurance of James Cook University in Cairns, Australia, said in a statement.


Photos: ants take top prize at Veolia Wildlife Environment Photography contest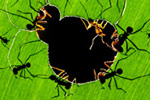 (10/21/2010) An image of nocturnal ant silhouettes systematically devouring a leaf in Costa Rica has given Hungarian photographer, Bence Máté, the much-coveted Veolia Wildlife Environment Photographer of the Year award. In addition to being named Photographer of the year, Máté also won the Erik Hosking award, given to a young photographer (ages 18-26) for a portfolio of images, for images taken in Costa Rica, Brazil, and Hungary.


Corporations, conservation, and the green movement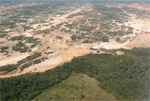 (10/21/2010) The image of rainforests being torn down by giant bulldozers, felled by chainsaw-wielding loggers, and torched by large-scale developers has never been more poignant. Corporations have today replaced small-scale farmers as the prime drivers of deforestation, a shift that has critical implications for conservation. Until recently deforestation has been driven mostly by poverty—poor people in developing countries clearing forests or depleting other natural resources as they struggle to feed their families. Government policies in the '60s, '70s, and '80s had a multiplier effect, subsidizing agricultural expansion through low-interest loans, infrastructure projects, and ambitious colonization schemes, especially in the Amazon and Indonesia. But over the past two decades, this has changed in many countries due to rural depopulation, a decline in state-sponsored development projects, the rise of globalized financial markets, and a worldwide commodity boom. Deforestation, overfishing, and other forms of environmental degradation are now primarily the result of corporations feeding demand from international consumers. While industrial actors exploit resources more efficiently and cause widespread environmental damage, they also are more sensitive to pressure from consumers and environmental groups. Thus in recent years, it has become easier—and more ethical—for green groups to go after corporations than after poor farmers.


Photos: three new forest frogs discovered in Tanzania

(10/19/2010) Africa's most biodiverse nation, Tanzania, has added a few more species to its dockets. Researchers have discovered three new amphibians in the always surprising Eastern Arc Mountains, a region which has supplied a number of new species recently. All three new species are members of the frog genus Callulina. Described in the Zoological Journal of the Linnean Society the researchers warn that all three of the new frogs are confined to small habitats threatened by deforestation and firewood collection.


Walmart takes on Amazon deforestation

(10/18/2010) The world's largest retailer last week announced new sourcing criteria for commodities closely associated with deforestation: palm oil and beef from the Amazon.


Malaysia/Indonesia partnership proposed to counter environmental complaints over palm oil

(10/18/2010) Malaysia and Indonesia should establish "a joint council based in Europe and the United States" to boost the image of palm oil and counter criticism from environmental and human rights groups, a Malaysian minister told Malaysia state press.


Majority of Americans confused on climate change basics

(10/17/2010) Most Americans don't understand the basics of climate change, according to a new poll by researchers with Yale. The poll found that over half of Americans deserve an 'F' on basic understanding of climate science and climate change, while only 1% would receive an 'A'.


The ultimate bike trip: the Amazon rainforest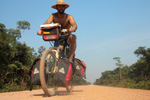 (10/17/2010) Like all commercial roads through rainforests, the 5,300 kilometer long Rodovia Transamazonica (in English, the Trans-Amazonia), brought two things: people and environmental destruction. Opening once-remote areas of the Amazon to both legal and illegal development, farmers, loggers, and miners cut swathes into the forest now easily visible from satellite. But the road has also brought little prosperity: many who live there are far from infrastructure and eek out an impoverished existence in a harsh lonely wilderness. This is not a place even the most adventurous travelers go, yet Doug Gunzelmann not only traveled the entirety of the Transamazonica in 2009, he cycled it. A self-described adventurer, Gunzelmann chose to bike the Transamazonica as a way to test his endurance on a road which only a few before have completed. But Gunzelmann wasn't just out for adrenaline-rushes, he was also deeply interested in the environmental issues related to the Transamazonica. What he found was a story without villains, but only humans—and the Amazon itself—trying to survive in a complex, confusing world.


Video: New carnivorous swamp beast discovered in Madagascar

(10/15/2010) Mongabay.com's Rhett Butler provides an update on the forest news for the week ending October 15, 2010.


Video: camera trap catches bulldozer clearing Sumatran tiger habitat for palm oil

(10/14/2010) Seven days after footage of a Sumatran tiger (Panthera tigris sumatrae) was taken by a heat-trigger video camera trap, the camera captured a bulldozer clearing the Critically Endangered animal's habitat. Taken by the World Wildlife Fund—Indonesia (WWF), the video provides clear evidence of forest destruction for oil palm plantations in Bukit Batabuh Protected Forest, a protected area since 1994.


Satellites show fragmented rainforests significantly drier than intact forest


(10/13/2010) A new study in Biological Conservation has shown that edge forests and forest patches are more vulnerable to burning because they are drier than intact forests. Using eight years of satellite imagery over East Amazonia, the researchers found that desiccation (extreme dryness) penetrated anywhere from 1 to 3 kilometers into forests depending on the level of fragmentation.


Humanity consuming the Earth: by 2030 we'll need two planets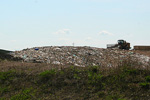 (10/13/2010) Too many people consuming too much is depleting the world's natural resources faster than they are replenished, imperiling not only the world's species but risking the well-being of human societies, according to a new massive study by the World Wildlife Fund (WWF), entitled the Living Planet Report. The report finds that humanity is currently consuming the equivalent of 1.5 planet Earths every year for its activities. This overconsumption has caused biodiversity—in this case, representative populations of vertebrate animals—to fall by 30 percent worldwide since 1970. The situation is more dire in tropical regions where terrestrial species' populations have fallen by 60 percent and freshwater species by 70 percent.


Brazil to auction off large blocks of Amazon rainforest for logging

(10/12/2010) Brazil will auction large blocks of the Amazon rainforest to private timber companies as part of an effort to reduce demand for illegal logging, reports Reuters. The government will grant 1 million hectares (2.5 million acres) of logging concessions by the end of the year, according to Antonio Carlos Hummel, head of Brazil's National Forestry Service. Within four to five years, 11 million hectares will be auctioned.


Farms in the sky, an interview with Dickson Despommier


(10/12/2010) To solve today's environmental crises—climate change, deforestation, mass extinction, and marine degradation—while feeding a growing population (on its way to 9 billion) will require not only thinking outside the box, but a "new box altogether" according to Dr. Dickson Despommier, author of the new book, The Vertical Farm. Exciting policy-makers and environmentalists, Despommier's bold idea for skyscrapers devoted to agriculture is certainly thinking outside the box.


Can 'boutique capitalism' help protect the Amazon?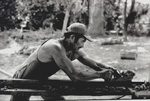 (10/11/2010) Most companies talk green, but few—almost none in fact—actually walk the walk. Sustainable design company, Ecostasy, not only walks the walk, but actually seeks out among the most challenging places to work: the imperiled Brazilian Amazon. Specializing in hand-crafted products by indigenous groups—such as jewelry, pots, and furniture—Ecostasy seeks to balance smart economics, environmental protection, and community development. Make no mistake, however, Ecostasy is not a non-profit, but a rare and refreshing example of a company truly dedicated to changing the world for the better. "In my mind, a virtuous company does not compromise ethical principles for economic interests. For me, being ethical is comprised of conducting oneself with honesty and responsibility to one's constituencies (customers, employees, suppliers), society and the environment," Katherine Ponte, founder of Ecostasy, told mongabay.com in an interview.



Page 1 | Page 2 | Page 3 | Page 4 | Page 5 | Page 6 | Page 7 | Page 8 | Page 9 | Page 10 | Page 11 | Page 12 | Page 13 | Page 14 | Page 15 | Page 16 | Page 17 | Page 18 | Page 19 | Page 20 | Page 21 | Page 22 | Page 23 | Page 24 | Page 25 | Page 26 | Page 27 | Page 28 | Page 29 | Page 30 | Page 31 | Page 32 | Page 33 | Page 34 | Page 35 | Page 36 | Page 37 | Page 38