News articles on deforestation

---
Mongabay.com news articles on deforestation in blog format. Updated regularly.





Environmental protection agency chief: Brazil will do the same to indigenous as 'Australians did to the Aborigines'

(07/17/2011) Curt Trennepohl, president of Brazil's environmental protection agency (IBAMA), caused an uproar last week when he told an Australian TV crew that his agency's role "is not caring for the environment, but to minimize the impact". Later when Trennepohl believed the cameras were off he went on to say Brazilian indigenous tribes would suffer the same fate as Australia's Aborigines, reports Folha de S.Paulo.


Despite moratorium, soy still contributes indirectly to Amazon deforestation

(07/15/2011) Soy expansion in areas neighboring the Amazon rainforest is contributing to loss of rainforest itself, reports a new study published in Environmental Research Letters.


Indonesia's new forest moratorium map improved, say experts

(07/13/2011) The latest version of Indonesia's forest moratorium map is much improved over its predecessor, say forestry analysts from Daemeter Consulting.


Proposed changes to Brazil's Forest Code could hurt economy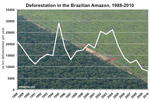 (07/13/2011) Proposed changes to Brazil's Forest Code will hurt Brazilian agriculture, argues a leading conservationist. Carlos Alberto de Mattos Scaramuzza, WWF-Brazil's director for conservation, says the reform bill currently being evaluated by Brazil's Senate could have unexpected economic implications for Brazilian ranchers and farmers. Scaramuzza says a bill that grant amnesty for illegal deforesters and sanctions expanded destruction of the Amazon rainforest would make Brazilian agricultural products less attractive in foreign markets.


Cargill adopts 'greener' palm oil policy

(07/12/2011) Agribusiness giant Cargill will ensure all palm oil supplied to customers in Europe, United States, Canada, Australia and New Zealand is certified under the Roundtable on Sustainable Palm Oil (RSPO), an environmental standard, or originated from smallholder growers by 2015, according to a statement issued by the company. Cargill says it will extend the commitment to 100 percent of its products and customers globally – including China and India, the largest consumers of palm oil – by 2020.


Lego banishes Asia Pulp & Paper due to deforestation link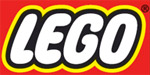 (07/07/2011) In response to a campaign by Greenpeace asserting that packaging used for its iconic toy building blocks is contributing to deforestation in Indonesia, the LEGO Group on Thursday announced it is taking steps to reduce the environmental impact of packaging materials and paper used in its products.


Indonesia reduces area of forest protected under moratorium

(07/07/2011) Indonesia reduced the extent of areas protected under the country's moratorium on new logging concessions, reports the Jakarta Globe.


Community control, rather than govt control, helps forests recover, says study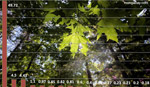 (07/07/2011) A new study says that giving local communities control over forest resources can help slow and even reverse deforestation. The research, published by the Rights and Resources Initiative (RRI) on the eve of a forestry workshop in Lombok, Indonesia, analyzed trends in countries that have either maintained or expanded forest cover since 1990.


Prominent scientists condemn proposed changes to Brazil's Forest Code

(07/07/2011) A group of prominent scientists has condemned a bill that will potentially weaken Brazil's environmental laws.


Sarawak reiterates goal to convert 1 million ha of forest to oil palm plantations

(07/06/2011) Despite rising criticism over deforestation and human rights abuses, Sarawak is maintaining its target of 2 million hectares of oil palm plantations by 2020, reports Malaysian state press.


Ranchers using Agent Orange to deforest the Amazon

(07/06/2011) 180 hectares (450 acres) of rainforest in the Brazilian Amazon were defoliated using a potent mix of herbicides dropped by airplane, reports IBAMA, Brazil's environmental law enforcement agency.


Forest Code bill could undermine sustainable growth in the Amazon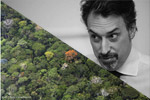 (07/06/2011) In May Brazil's House of Representatives passed a bill that will reform the country's Forest Code, which requires farmers and ranchers in the Amazon to maintain a legal forest reserve amounting to 80 percent of total landholdings. Environmentalists say the bill, which is undergoing revision before heading to the Senate next month, would weaken the forest code, granting amnesty for illegal deforestation of up to 400 hectares per property and allowing clearing of forests along waterways and on hillsides — restrictions meant to limit erosion and damage to watersheds.


Brazilian senator: Forest Code reform necessary to grow farm sector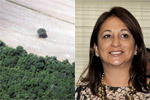 (07/06/2011) Over the past twenty years Brazil has emerged as an agricultural superpower: today it is the largest exporter beef, sugar, coffee, and orange juice, and the second largest producer of soybeans. While much of this growth has been fueled by a sharp increase in productivity resulting from improved breeding stock and technological innovation, Brazil has benefited from large expanses of available land in the Amazon and the cerrado, a grassland ecosystem. But agricultural growth in Brazil has always been limited — at least on paper — by its environmental laws. Under the country's Forest Code, landowners in the Amazon must keep 80 percent of their land forested.


New rosewood scandal in Madagascar

(07/01/2011) Customs officials in Madagascar threatened to go on strike Monday if the country's Transition Authority does not reveal the owner of a shipment of six containers of rosewood seized in Mauritius.


Brazilian government: Amazon deforestation rising

(06/30/2011) Satellite data released today by the Brazilian government confirmed a rise in Amazon deforestation over this time last year.


Is the Ministry of Forestry undermining Indonesia's logging moratorium?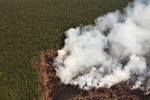 (06/28/2011) Indonesia's Ministry of Forestry is already undermining the moratorium on new forestry concessions on peatlands and in primary forest areas, alleges a new report from Greenomics-Indonesia. The report, The Toothless Moratorium, claims that a new decree from the Ministry of Forestry converts 81,490 hectares of forest protected under the moratorium into logging areas. The area affected is larger than Singapore.


Fire detected in plantation that allegedly breached Indonesia's moratorium

(06/28/2011) A fire is burning within a concession controlled by PT Menteng Jaya Sawit Perdana in Indonesian Borneo turning up the heat on its parent company, the Malaysia-based conglomerate Kuala Lumpur Kepong Berhad (KLK), which supplies "sustainably-produced" palm oil to companies like Cargill and is already under investigation for breaching Indonesia's new moratorium on forest conversion, according to the Environmental Investigation Agency (EIA).


Australia's Senate passes palm oil labeling bill

(06/27/2011) Just days after being rejected by the the Senate Community Affairs Committee, Australia's Senate passed the Amended Truth in Labeling - Palm Oil Bill.


Green tigers: new research shows protecting forests will deliver new economic boom for Southeast Asia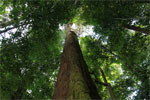 (06/27/2011) A raft of new studies show that protecting Southeast Asia's forests could provide an enormous economic lift for Southeast Asia. Indeed, the studies suggest, forest conservation, sustainable forestry, and agricultural improvements, along with investments in clean energy, could spur the rise of regional "Green Tiger" economies whose development levels surpass even those achieved during the boom years of the 1990's. The studies provide a striking rebuttal to palm oil and timber industries' claims that deforestation is necessary for the region's growth.


FSC mulls controversial motion to certify plantations responsible for recent deforestation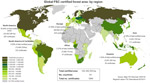 (06/24/2011) Members of the Forest Stewardship Council (FSC), meeting in Malaysia this week for its General Assembly, will consider various changes to the organization, including a vote on a controversial motion that would open the door—slightly at first—to sustainable-certification of companies that have been involved in recent forest destruction for pulp and paper plantations. Known as Motion 18, the change is especially focusing on forestry in places where recent deforestation has been rampant, such as Indonesia and Malaysia.


Alleged moratorium breach becomes test for RSPO

(06/24/2011) An alleged breach of Indonesia's new moratorium on primary forest and peatlands conversion may prove a test for the Roundtable on Sustainable Palm Oil (RSPO), an eco-certification initiative.


Rainforest tribe forcibly removed from dam area to palm oil plantation

(06/23/2011) A thousand Penan indigenous people have been forcibly moved from their rainforest home to monoculture plantations, reports Survival International. To make way for the Murum dam, the Malaysian state government of Sarawak is moving a thousand Penan from their traditional homes, but as apart of the deal the government promised to move the Penan to another part of their ancestral land. The government has since sold that land to a palm oil company, which is currently clearcutting the forests for plantations.


Rainforests in Sumatra, Honduras added to UN's danger list

(06/23/2011) Rainforests in Honduras and on the Indonesian island of Sumatra have been added to the U.N.'s "danger" list due to illegal logging, encroachment, and road contruction, reports UNESCO.


Laos announces crackdown on illegal logging, timber smuggling

(06/22/2011) Laos Prime Minister Thongsing Thammavong ordered authorities to crack down on illegal logging and timber trafficking in the midst of accelerating forest loss, reports the Vientiane Times.


Embattled Malaysian minister denies secret Swiss accounts, but not other holdings

(06/22/2011) Abdul Taib Mahmud, chief minister of Sarawak, on Wednesday denied charges that he holds secret Swiss bank accounts containing wealth attained through close ties with logging companies and palm oil firms operating in the Malaysian Borneo state, reports the Associated Press.


Indonesia to investigate palm oil company that allegedly breached moratorium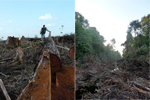 (06/21/2011) Indonesia's REDD+ Task Force will investigate charges that PT Menteng Jaya Sawit Perdana (PT Menteng), a palm oil company owned by Malaysia-based Kuala Lumpur Kepong Berhad (KLK), has cleared peat forest in breach of the country's newly-signed moratorium on the granting of new forestry licenses on peatlands and in primary forest areas. The allegation was levied by the Environmental Investigation Agency, an international NGO, and Telapak, an Indonesian group, after an on-the-ground undercover investigation. EIA and Telapak found that PT Menteng had cleared peat forest near Sampit in Indonesia's Central Kalimantan province without securing proper licenses.


Indonesia's moratorium undermines community forestry in favor of industrial interests


(06/21/2011) Indonesia's moratorium on new concessions in primary forest areas and peatlands "completely ignores" the existence of community forestry management licenses, jeopardizing efforts to improve the sustainability of Indonesia's forest sector and ensure benefits from forest use reach local people, say environmentalists. According to Greenomics-Indonesia, a Jakarta-based NGO, community and village forestry licenses are not among the many exemptions spelled under the presidential instruction that defines the moratorium. The instruction, issued last month, grants exemptions for industrial developers and allows business-as-usual in secondary forest areas by the pulp and paper, mining and palm oil industries.


Tropical forests more effective than temperate forests in fighting climate change

(06/20/2011) Preserving forest cover and reforesting cleared areas in the tropics will more effectively reduce temperatures than planting trees across temperate croplands, argues a new paper published in Nature Geoscience.


Deforestation in Brazil's Amazon continues to rise; clearing highest near Belo Monte dam site

(06/17/2011) Deforestation in the Brazilian Amazon continued to rise as Brazil's Congress weighed a bill that would weaken the country's Forest Code, according to new analysis by Imazon.


Indonesia's forest moratorium

(06/17/2011) World Resource Institute's summary of key elements, and unanswered questions, in Indonesia's recent moratorium on new forest permits.


Poverty doesn't drive deforestation, argues new survey

(06/16/2011) Income from forests and other ecosystem generates a significant proportion of household income in developing countries, finds a six-year survey of 8,000 families from 60 sites in 24 countries.


Malaysian palm oil company violates Indonesia's logging moratorium

(06/16/2011) An undercover investigation has found evidence that a subsidiary of Malaysian palm oil company has illegally cleared forest in breach of the Indonesia's moratorium on new permits in primary forest areas and peatlands.


East Kalimantan's forests heavily impacted, finds new assessment

(06/15/2011) 30 percent of forests and peatlands in Indonesia's East Kalimantan has been destroyed, while a substantial extent of the remainder has been damaged, finds a new assessment that identifies key areas for preservation.


Last chance to see: the Amazon's Xingu River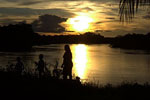 (06/15/2011) Not far from where the great Amazon River drains into the Atlantic, it splits off into a wide tributary, at first a fat vertical lake that, when viewed from satellite, eventually slims down to a wild scrawl through the dark green of the Amazon. In all, this tributary races almost completely southward through the Brazilian Amazon for 1,230 miles (1,979 kilometers)—nearly as long as the Colorado River—until it peters out in the savannah of Mato Grosso. Called home by diverse indigenous tribes and unique species, this is the Xingu River.


Revised Forest Code may cost Brazil climate commitments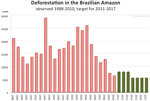 (06/14/2011) The proposed revision of Brazil's Forest Code could prevent the country from meeting its lower emissions target and is unlikely to ease rural poverty, concludes a new study by the Brazil-based Institute of Applied Economic Research (IPEA).


Could palm oil help save the Amazon?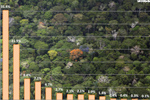 (06/14/2011) For years now, environmentalists have become accustomed to associating palm oil with large-scale destruction of rainforests across Malaysia and Indonesia. Campaigners have linked palm oil-containing products like Girl Scout cookies and soap products to smoldering peatlands and dead orangutans. Now with Brazil announcing plans to dramatically scale-up palm oil production in the Amazon, could the same fate befall Earth's largest rainforest? With this potential there is a frenzy of activity in the Brazilian palm oil sector. Yet there is a conspicuous lack of hand wringing by environmentalists in the Amazon. The reason: done right, oil palm could emerge as a key component in the effort to save the Amazon rainforest. Responsible production there could even force changes in other parts of the world.


Germany backs out of Yasuni deal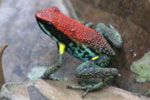 (06/13/2011) Germany has backed out of a pledge to commit $50 million a year to Ecuador's Yasuni ITT Initiative, reports Science Insider. The move by Germany potentially upsets an innovative program hailed by environmentalists and scientists alike. This one-of-a-kind initiative would protect a 200,000 hectare bloc in Yasuni National Park from oil drilling in return for a trust fund of $3.6 billion, or about half the market value of the nearly billion barrels of oil lying underneath the area. The plan is meant to mitigate climate change, protect biodiversity, and safeguard the rights of indigenous people.


Profit, not poverty, increasingly the cause of deforestation

(06/13/2011) A new report highlights the increasing role commodity production and trade play in driving tropical deforestation.


Majority of Brazilians reject changes in Amazon Forest Code

(06/11/2011) The vast majority of Brazilians reject a bill that would weaken Brazil's Forest Code, according to a new poll commissioned by green groups.


Sarawak's leader under investigation for corruption linked to logging

(06/10/2011) After months of heavy campaigning by human rights organizations and environmental group, the Malaysian Anti-Corruption Commission's (MACC) announced it is investigating Sarawak Chief Minister Abdul Taib Mahmud for corruption.


Can Brazil meet deforestation, climate goals and still grow its cattle industry?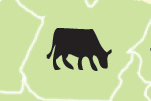 (06/09/2011) Despite environmentalists' efforts to combat "rainforest beef" in the 1980s, pasture expansion for cattle is still the primary cause of deforestation in the Brazilian Amazon, says a new report produced by Brighter Green. While Brazil's investments in agribusiness have made it an agricultural powerhouse—the country is now the world's third-largest exporter of farm commodities after the US and the European Union—unfortunately, two of the Brazil's key products, cattle and soy, are still driving deforestation as well as economic growth. According to Brighter Green's report, researchers estimate that cattle ranching caused 65-70 percent of land clearing in the Amazon between 2000 and 2005.


Mattel to investigate toy packaging sources after Greenpeace alleges deforestation link

(06/09/2011) Mattel will investigate the sources of its packaging material following a prominent campaign by Greenpeace that linked the Los Angeles-based toy-maker to deforestation in Indonesia. In a statement, Mattel said it "does it contract directly with Sinar Mas/APP" — the paper products Greenpeace has tied to destruction of rainforests in Sumatra. But Mattel said it has instructed its packaging suppliers to stop sourcing pulp from Sinar Mas/APP until it has investigated the Greenpeace's allegations.


Forest protection plans failing to address food needs

(06/08/2011) Strategy plans for implementing programs to reduce emissions from deforestation and forest degradation (REDD) are failing to provide details on how they will address forest conversion for agriculture, which in most countries is a major driver of deforestation, argues a new report from the CGIAR Research Program on Climate Change, Agriculture and Food Security (CCAFS) and Lexeme Consulting.


Indonesia's anti-mafia unit seeks to reopen $115 billion illegal logging case

(06/08/2011) Indonesia's Anti-Mafia Law Task Force asked authorities Tuesday to reopen an investigation into illegal logging that may have cost the Indonesian state $115 billion.


Barbie, Legos, other toys linked to destruction of Indonesia's rainforests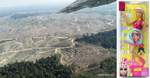 (06/07/2011) Some of the world's largest and most prominent toy-makers are sourcing their packaging materials from companies linked to large-scale destruction of Indonesia's rainforests, alleges a new report from Greenpeace. The report, How APP is Toying with Extinction, is based on forensic analysis of toy packaging from Mattel, which manufacturers Barbie and Hot Wheels toys; Disney, which makes a variety of toys linked to its movies; Hasbro, which produces GI Joe, Star Wars, and Sesame Street toys and various games like Monopoly and Scrabble; and Lego, which makes the iconic plastic building blocks. The analysis found traces of mixed-tropical hardwood (MTH) and acacia fiber which are principally sourced from Asia Pulp & Paper (APP), an umbrella paper products brand that sources from several companies that have been linked to rainforest destruction in Sumatra.


90% of tropical forests managed poorly or not at all

(06/07/2011) More than 90 percent of tropical forests are managed poorly or not at all, says a new assessment by the International Tropical Timber Organization (ITTO).


How do we save the Sumatran rhino?



(06/06/2011) Some conservation challenges are more daunting than others. For example, how do you save a species that has been whittled down to just a couple hundred individuals; still faces threats such as deforestation, poaching and trapping; is notoriously difficult to breed in captivity; and is losing precious time because surviving animals are so few and far-apart that simply finding one another—let alone mating and successfully bringing a baby into the world—is unlikely? This is the uphill task that faces conservationists scrambling to save the Sumatran rhino (Dicerorhinus sumatrensis). A new paper in Oryx, aptly named Now or never: what will it take to save the Sumatran rhinoceros Dicerorhinus sumatrensis from extinction? analyzes the conservation challenge, while putting forth a number of recommendations.


South Sudan's tropical forests fast disappearing

(06/06/2011) South Sudan's tropical montane forests are fast disappearing according to new analysis by PRINS Engineering. At current rates, Mount Dongotomea, located in South Sudan's most biodiverse ecosystem, could be completely stripped of tree cover by 2020.


Interview with Indonesian climate official on rainforest logging moratorium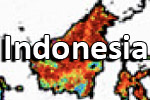 (06/03/2011) In May, Indonesia President Susilo Bambang Yudhoyono issued a presidential instruction laying out the specifications for a two-year moratorium on new concessions in primary forests and peatlands. The moratorium aims to create a window for Indonesia to enact reforms needed to slow deforestation and forest degradation under its Letter of Intent with Norway, which would pay the Southeast Asian nation up to a billion dollars for protecting forests.


New record in global carbon emissions 'another wake-up call'

(05/31/2011) Global carbon emissions hit a new high last year proving once again that international political efforts, hampered by bickering, the blame-game, and tepidity, are failing to drive down the greenhouse gas emissions that are causing the planet to heat up. According to the International Energy Agency (IEA), following a slight fall in carbon dioxide emissions due to the economic downturn, emissions again rose to a new record level in 2010: 30.6 gigatons. This is a full 5 percent higher than the past record hit in 2008. The new record puts greater doubt on the international pledge of limiting the global average temperature rise to 2 degrees Celsius.



Page 1 | Page 2 | Page 3 | Page 4 | Page 5 | Page 6 | Page 7 | Page 8 | Page 9 | Page 10 | Page 11 | Page 12 | Page 13 | Page 14 | Page 15 | Page 16 | Page 17 | Page 18 | Page 19 | Page 20 | Page 21 | Page 22 | Page 23 | Page 24 | Page 25 | Page 26 | Page 27 | Page 28 | Page 29 | Page 30 | Page 31 | Page 32 | Page 33 | Page 34 | Page 35 | Page 36 | Page 37 | Page 38 | Page 39 | Page 40 | Page 41 | Page 42