News articles on deforestation

---
Mongabay.com news articles on deforestation in blog format. Updated regularly.





Nike and Kimberly-Clark lead the corporate pack on forest sustainability

(01/27/2011) Forest Footprint Disclosure (FFD), which asks international companies to reveal their impact on forests around the world, has released their second review. From biofuels to travel to media, FFD named corporate leaders in 19 categories, including Kimberly Clark for Personal-Household products and Nike for Clothing, Accessories and Footwear.


Greening the world with palm oil?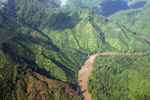 (01/26/2011) The commercial shows a typical office setting. A worker sits drearily at a desk, shredding papers and watching minutes tick by on the clock. When his break comes, he takes out a Nestle KitKat bar. As he tears into the package, the viewer, but not the office worker, notices something is amiss—what should be chocolate has been replaced by the dark hairy finger of an orangutan. With the jarring crunch of teeth breaking through bone, the worker bites into the "bar." Drops of blood fall on the keyboard and run down his face. His officemates stare, horrified. The advertisement cuts to a solitary tree standing amid a deforested landscape. A chainsaw whines. The message: Palm oil—an ingredient in many Nestle products—is killing orangutans by destroying their habitat, the rainforests of Borneo and Sumatra.


Indonesia grants slew of last-minute logging concessions on eve of moratorium

(01/25/2011) Indonesia's Minister of Forestry granted nearly 3 million hectares of plantation forestry concessions the day before the country's president was due to sign a decree establishing a two-year moratorium on new logging licenses, reports a new analysis by Greenomics, an Indonesian environmental group.


Cocaine production killing Colombia's rainforests

(01/24/2011) Researchers have found that coca cultivation is associated with high rates of forest loss, at least in the southern forests of Colombia. According to a new paper just published in Environmental Science and Technology, areas near new coca plots are significantly more likely to suffer from forest loss. Politicians, environmental groups, and others have long attributed deforestation to coca production. But these researchers are the first to quantity the effect of coca cultivation while controlling for other factors.


Deforestation continues in Somalia despite charcoal ban

(01/23/2011) IRIN News, a news service operated by the UN Office for Humanitarian Affairs, has reported that charcoal production in Somalia is continuing to rise despite a government ban. Charcoal production has long been one of the principal drivers of deforestation in Somalia. The charcoal, which is usually smuggled out of the country illegally for sale in the Gulf States, also provides a source of income for Islamic militias like al Shabaab, which control large parts of Somalia in open defiance of the Western-backed government.


How Genghis Khan cooled the planet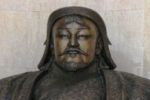 (01/20/2011) In 1206 AD Genghis Khan began the Mongol invasion: a horse-crazed bow-wielding military force that swept through much of modern-day Asia into the Middle East and Eastern Europe. But aside from creating the world's largest empire, the Mongol invasion had another global impact that has remained hidden in history according to new research by Julia Pongratz of the Carnegie Institution's Department of Global Ecology. Genghis Khan and his empire, which lasted nearly two centuries, actually cooled the Earth.


Does chopping down rainforests for pulp and paper help alleviate poverty in Indonesia?


(01/13/2011) Over the past several years, Asia Pulp & Paper has engaged in a marketing campaign to represent its operations in Sumatra as socially and environmentally sustainable. APP and its agents maintain that industrial pulp and paper production — as practiced in Sumatra — does not result in deforestation, is carbon neutral, helps protect wildlife, and alleviates poverty. While a series of analyses and reports have shown most of these assertions to be false, the final claim has largely not been contested. But is conversion of lowland rainforests for pulp and paper really in Indonesia's best economic interest?


Al Gore thanks Indonesian president for forest, climate commitment

(01/10/2011) Opening a climate summit in Jakarta, former U.S. Vice President Al Gore thanked Indonesian President Susilo Bambang Yudhoyono for his commitment to reduce projected greenhouse gas emissions, reports the Jakarta Globe.


Burning up biodiversity: forest fires increase in Madagascar

(01/10/2011) The number of fires burning in and around forests in the northeastern part of Madagascar increased during the 2010 burning season relative the the year before, according to analysis of NASA data by WildMadagascar.org / Mongabay.com. The rise in burning corresponds to an especially dry year and continued illegal logging of the region's biologically-rich rainforests.


Harpy eagles nest in Belize for the first time in over 60 years (pictures)

(01/06/2011) Scientists have confirmed the presence of a harpy eagle nest in the Maya Mountains of Belize. The discovery represents the most northerly breeding pair in the Americas, and signals a comeback for a species which has become locally extinct in much of Central America due to human activity.


Renewed conflict between tribes and oil companies looms in Peru

(01/06/2011) Indigenous peoples and their allies have intensified their fight against two oil companies over contamination in the Peruvian Amazon. Last week, a group of indigenous protesters blockaded portions of the Marañon and Corrientes Rivers in the province of Loreto in northeastern Peru. The protesters were demanding that Pluspetrol, an Argentinean oil company, compensate them for a recent oil spill. As of December 28th, after eight days, the blockade remained unbroken.


Indonesia delays logging moratorium

(01/05/2011) Bureaucratic confusion has led Indonesia to delay implementation of its two-year moratorium on new logging and plantation concessions in forest areas and peatlands, reports the Jakarta Globe.


Did Haiti's deforestation, hurricane trigger deadly earthquake?

(01/04/2011) Erosion caused by hurricanes and large-scale deforestation may have contributed to last year's devastating earthquake that killed more than 200,000 people in Haiti, according to a geologist at the University of Miami.


Indonesian climate official: palm oil lobbyist is misleading the public

(12/29/2010) Alan Oxley, a lobbyist for industrial forestry companies in the palm oil and pulp and paper sectors, is deliberately misleading the public on deforestation and associated greenhouse gas emissions, said a top Indonesian climate official.


Environmental atlas highlights human impact in Latin America and Caribbean

(12/28/2010) A new atlas produced by the United Nations Environment Programme (UNEP) combines striking satellite images and rigorous data to present a unique and complex view of environmental changes taking place in Latin America and the Caribbean.


Will Indonesia's big REDD rainforest deal work?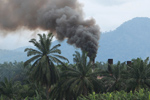 (12/28/2010) Flying in a plane over the Indonesian half of the island of New Guinea, rainforest stretches like a sea of green, broken only by rugged mountain ranges and winding rivers. The broccoli-like canopy shows little sign of human influence. But as you near Jayapura, the provincial capital of Papua, the tree cover becomes patchier—a sign of logging—and red scars from mining appear before giving way to the monotonous dark green of oil palm plantations and finally grasslands and urban areas. The scene is not unique to Indonesian New Guinea; it has been repeated across the world's largest archipelago for decades, partly a consequence of agricultural expansion by small farmers, but increasingly a product of extractive industries, especially the logging, plantation, and mining sectors. Papua, in fact, is Indonesia's last frontier and therefore represents two diverging options for the country's development path: continued deforestation and degradation of forests under a business-as-usual approach or a shift toward a fundamentally different and unproven model based on greater transparency and careful stewardship of its forest resources.


Agricultural lending jumps in Brazil, will Amazon deforestation follow?

(12/27/2010) With commodity prices surging, lending to Brazilian farmers for tractors, harvesters and plows reached 8.2 billion reais ($4.8 billion) for the July through November 2010 period, a 64 percent increase since the same period last year and the fastest pace since 2004, reports Bloomberg.


Malaysia undermines commitment to protect Coral Triangle, backtracks on climate pledge

(12/22/2010) The Malaysian government will proceed with a plan to install a second-hand coal plant from China on the edge of the Coral Triangle in Borneo despite widespread condemnation from environmental groups and local people, reports Green SURF, a coalition that opposes the project.


Rainforest people sue logging company, Sarawak govt over planned deforestation

(12/22/2010) A community of forest people is taking a logging company and the state government of Sarawak to court over a plan to log 15,000 hectares of tropical rainforest, reports the Bruno Manser Fund.


Map: 15 million sq km of land suitable for forest restoration

(12/22/2010) 1.5 billion hectares (5.8 million square miles) of land are suitable for forest restoration, according a new analysis by the Global Partnership on Forest Landscape Restoration, a partnership between the World Resources Institute, South Dakota State University, and IUCN.


Top 10 Environmental Stories of 2010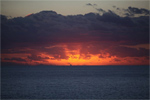 (12/20/2010) Below is a quick review of some of the biggest environmental stories of 2010: Climate change rears it ugly head; Oil spill in the Gulf; Agreement to save global biodiversity; Illegal logging crisis in Madagascar; REDD kicks off in Indonesia; Brazil deforestation falls to its lowest level; Hungary's red sludge; Nestle caves to social media activists; New mammals galore' and Global climate framework back on the table?


Lack of price premium for certified palm oil endangers sustainability initiative

(12/19/2010) The palm oil industry's sustainability initiative is making considerable progress toward improving its environmental performance, but needs to do more to accelerate the adoption of responsible practices, argue researchers writing in mongabay.com's open access journal Tropical Conservation Science.


Forest fragment climate not driven by edge-effect

(12/19/2010) Examining ten forest fragments in Brazil's Atlantic Forest, researchers have undercut the theory that the climate of forest fragment' is driven by the edge-effect. Writing in mongabay.com's open source journal Tropical Conservation Science, researchers found that edge-effect was too simple to explain the microclimate of isolated forest fragments from 3 to 3,500 hectares large, each at least 80-years-old.


Prominent indigenous leader gets death threats in Guyana

(12/17/2010) Environmental groups have written to Guyana president Bharrat Jagdeo over recent threats against Tony James, the President of the Amerindian Peoples Association in Guyana.


New data shows REDD+ is succeeding


(12/15/2010) Amid the whirlwind of climate change news before and after the Cancún climate conference, including a landmark agreement on REDD+ (reducing emissions from deforestation, and related pro-forest actions), an important story seems to have passed by with little notice. Over the past two months, several new analyses have given clear evidence that deforestation has gone down over the past several years. In fact, the drop is quite impressive, and shows that of all the approaches to avoiding the worst consequences of global warming, reducing tropical deforestation is the one that has contributed by far the most to date.


Primatologists: the best hope for apes is the best hope for us


(12/15/2010) Distinguished conservation luminaries, eminent primate experts, ape-suited bucket wielders, a group of African drummers and nearly 1,500 people gathered in London last week for an evening of talks to shine the spotlight on the plight of apes and the forests in which they live, sending a strong message to the climate negotiators hammering out a REDD+ mechanism in Cancun. Hosted by conservation heavyweight Sir David Attenborough, Hope 4 Apes was something of a reunion of the first Hope 4 Apes event that took place ten years ago to raise awareness of -- and funding for -- ape conservation.


Emissions from deforestation slow

(12/15/2010) A dip in forest clearing in Brazil combined with rising levels of industrial emissions have reduced the share of carbon dioxide emissions from deforestation to around 9 percent, according to research published last month in Nature Geoscience.


Deforestation sparks giant rodent invasions


(12/15/2010) Capybara are expanding into areas of deforestation throughout South America, reports a new study conducted by Kansas State University researchers and published in the journal of Global Change Biology. The study is the first to report capybara populations invading historically arid regions and finds that the presence of invasive capybara can hinder habitat restoration.


Sarawak to cut down 1 million ha of rainforest for palm oil

(12/14/2010) The government of Sarawak aims to convert more than 1 million hectares (2.5 million acres) of tropical forest by 2020, according to the Malaysian state's Land Development Minister, James Masing.


The problem-solving ape: what makes orangutans special and why they are threatened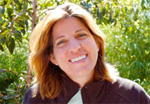 (12/13/2010) Michelle Desilets, Executive Director of the Orangutan Land Trust, spoke with Laurel Neme on her "The WildLife" radio show and podcast about orangutans. In the first part of her interview, they discussed orangutan biology, habits and the interconnected threats, from the pet trade to habitat loss and expansion of oil palm plantations, facing these creatures. The second part covers the process of rehabilitating orangutans and teaching them to be wild.


Logging, palm oil giant hires U.S. ambassador as lobbyist

(12/09/2010) Sinar Mas Group, the sprawling Indonesian conglomerate that has interests in coal mining, logging and wood-pulp production, palm oil plantations, real estate, and other industries, has hired Cameron Hume, the former U.S. ambassador to Indonesia, as an adviser, according to Detik.com. Ambassador Hume stepped down from his post at the embassy in August.


George Soros: save Indonesia's peatlands, rainforests

(12/09/2010) Speaking at a high-level event on the sidelines of climate talks in Cancun, Mexico, financier and philanthropist George Soros made an impassioned call to protect Indonesia's peatlands, the destruction and degradation of which are the largest source of carbon dioxide emissions across the Southeast Asian nation.


Saving the maleo, a geothermal nesting bird, in Sulawesi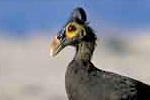 (12/06/2010) More species are threatened with extinction in Indonesia than any other country on Earth. If we are to save them, it will take more protected areas, radical shifts in deforestation, and better anti-poaching efforts, but in many cases it will also take species-specific conservation efforts that work directly with local people. The Alliance for Tompotika Conservation (AlTo) is a model organization for this method, founder Marcy Summers describes it as 'very small, community-based, and efficient, with very low overhead.' By focusing on the wonderfully bizarre maleo, a ground-dwelling bird on the island of Sulawesi, the organization has succeeded in protecting a vital nesting area while initiating a moratorium on the egg-harvesting, which once devastated the species.


Saving Sulawesi's 'pig-deer', the babirusa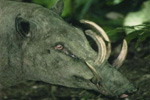 (12/06/2010) The babirusa of Sulawesi may be one of the world's oddest looking—and acting—mammals. Literally meaning 'pig-deer' the babirusa, which includes four species, belongs to its own genus 'Babyrousa' in the pig family. Males are especially unique, sporting four tusks, two of which appear to come right out of the animal's snout. To make it to the top of the babirusa hierarchy, males will combat each other in an activity dubbed 'boxing' where they will rear up on their hind legs and club at each other. Despite their many oddities, the babriusa were not formally studied until the late 1980s when Dr. Lynn Clayton spent four years in Sulawesi's forest observing them.


Google lends its massive computing cloud in fight against deforestation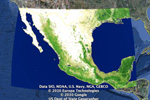 (12/03/2010) Google officially launched Earth Engine, a technology platform that enables scientists using the search giant's massive computing infrastructure to monitor and measure environmental changes. A group of scientific partners is already using the Earth Engine to track deforestation; map vegetation, biodiversity and water resources; and analyze fire patterns, but Google will open the platform to scientists around the world.


2,700 sq km of Brazil's most endangered rainforest destroyed in 8 years

(12/03/2010) 270,000 hectares of the Mata Atlântica, Brazil's most threatened ecosystem, was cleared between 2002 and 2008, reports a new assessment by the Brazilian Institute of Environment and Natural Resources (IBAMA). Less than 8 percent of the Atlantic forest—famed for its biodiversity—remains.


Brazil's largest national bank signs zero deforestation pact for Amazon soy

(12/03/2010) Banco do Brasil, Brazil's largest state-owned bank, announced it has joined a zero deforestation pact for soy grown in the Amazon. The bank will now require farmers applying for credit to certify the origin of their soybeans.


NASA images reveal disappearing mangroves worldwide

(12/01/2010) In August, NASA and the US Geological Survey released the first-ever satellite analysis of the world's mangrove ecosystems. What they found was dire: mangroves covered 12.3% less area than previously estimated. Now, NASA has released images of the world's mangrove ecosystems (see below), which currently cover 137,760 square kilometers. Yet this number keeps shrinking: mangroves are vanishing rapidly due to rising sea levels, deforestation for coastal developments, agriculture and aquaculture.


Brazil's Amazon deforestation rate falls to lowest on record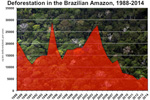 (12/01/2010) Deforestation in the Brazilian Amazon fell to the lowest rate on record, putting Brazil well on track to meet its targets for reducing rainforest destruction. Analysis of satellite imagery by Brazil's National Institute for Space Research (INPE) shows that 6,450 square kilometers of rainforest were cleared in the Amazon in the 12 months ended July 31, 2010, a 14 percent drop from the year earlier period.


Study: REDD could save species from extinction, if well-funded

(12/01/2010) The burgeoning global program REDD+ (Reduced Emissions from Deforestation and Forest Degradation) could do more than mitigate climate change, according to a new study in Conservation Letters by scientists with Conservation International (CI). Analyzing a sample of 2,500 forest animals, including mammals, birds and amphibians, researchers found that REDD+ could reduce the rate of extinction among these species by 46-82% over five years. The wide range in the study's findings depends on the amount of funds devoted to REDD+: more funds means greater forest preservation and, thereby, less extinction.


Logging concession could extinguish endangered Sumatran elephant population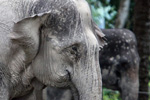 (11/30/2010) Local conservationists are urging the Indonesian government to halt the destruction of a 42,000 hectare forest in the renowned Bukit Tigapuluh Forest Landscape for a pulpwood plantation. According to researchers, the forest concession—owned by PT Lestari Asri Jaya, a subsidiary of Barito Pacific Group—contains the last population of Sumatran elephants (Elephas maximus sumatranus) in the Bukit Tigapuluh and approximately 5% of the island's total population. In a letter being sent to the Ministry of Forests, conservationists write that the destruction of the forest "would immediately lead to local extinction of elephants in Bukit Tigapuluh". They argue that given its ecological importance, the PT Lestari Asri Jaya forest concession should be placed under permanent protection.


Sarawak to double oil palm plantations by focusing on native customary forest

(11/30/2010) Sarawak plans to double its oil palm estate by 2020, reports The Star.


Consumer goods industry announces goal of zero deforestation in Cancun

(11/30/2010) While governments continue to stall on action to cut greenhouse gas emissions worldwide, global corporations are promising big changes to tackle their responsibilities. The Board of Consumer Goods Forum (BCGF) has approved a resolution to achieve net zero deforestation by 2020 in products such as palm oil, soy, beef, and paper. Announced yesterday at the UN Climate Summit in Cancun, the BCGF has stated the goal will be met both by individual actions within companies and collective action, including partnerships with NGOs, development banks, and governments. With such giants as Walmart, Unilever, Carrefour, and General Mills, BCGF is made up of four hundred global consumer goods manufacturers and retailers totaling over $2.8 trillion in revenue.


Pulp plantations destroying Sumatra's rainforests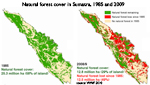 (11/30/2010) Indonesia's push to become the world's largest supplier of palm oil and a major pulp and paper exporter has taken a heavy toll on the rainforests and peatlands of Sumatra, reveals a new assessment of the island's forest cover by WWF. The assessment, based on analysis of satellite imagery, shows Sumatra has lost nearly half of its natural forest cover since 1985. The island's forests were cleared and converted at a rate of 542,000 hectares, or 2.1 percent, per year. More than 80 percent of forest loss occurred in lowland areas, where the most biodiverse and carbon-dense ecosystems are found.


Slight rise in mangrove forests in Eastern India

(11/29/2010) While mangrove forests are vanishing around the world, the Indian Ministry of Environment and Forests is reporting a slight uptick of mangrove forests along the nation's eastern coast. According to a report, mangroves expanded from 4,581 square kilometers in 2005 to 4,639 square kilometers in 2007, an increase of 58 square kilometers.


Don't ignore biodiversity when conserving carbon stocks

(11/29/2010) A focus on conservation of high carbon landscapes via the proposed REDD mechanism could come at a detriment to biodiversity, argues a new paper published in Carbon Balance and Management.


Plantations on peatlands are huge source of carbon emissions

(11/29/2010) Converting peatlands for wood-pulp and oil palm plantations generates nearly 1,500 tons of carbon dioxide per hectare, making these ostensibly "green" sources of paper, vegetable oil and biofuels important drivers of climate change, reports new research published by scientists at the Center for International Forestry Research (CIFOR).


Leading model undervalues true cost of reducing deforestation, says report

(11/25/2010) A widely used representation of greenhouse gas emissions abatement costs doesn't reflect the true costs of forest conservation, making the proposed reducing emissions from deforestation and degradation (REDD) mechanism seem cheaper than it actually is, argues a new report from the Rainforest Foundation UK.


Indonesia's forest protection plan at risk, says report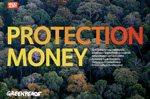 (11/25/2010) Industrial interests are threatening to undermine Norway's billion dollar partnership with Indonesia, potentially turning the forest conservation deal into a scheme that subsidizes conversion of rainforests and peatlands for oil palm and pulp and paper plantations, logging concessions, and energy production, claims a new report from Greenpeace.


Good stewards of forests at home outsource deforestation abroad

(11/24/2010) As more nations adopt better laws and policies to save and restore forests at home, they may, in fact, be outsourcing deforestation to other parts of the world, according to a new study in the Proceedings of the National Academy of Sciences (PNAS). Looking at six developing nations where forests are recovering—instead of receding—the study found only one of them did not outsource deforestation to meet local demand for wood-products and food, a process known as 'leakage'.



Page 1 | Page 2 | Page 3 | Page 4 | Page 5 | Page 6 | Page 7 | Page 8 | Page 9 | Page 10 | Page 11 | Page 12 | Page 13 | Page 14 | Page 15 | Page 16 | Page 17 | Page 18 | Page 19 | Page 20 | Page 21 | Page 22 | Page 23 | Page 24 | Page 25 | Page 26 | Page 27 | Page 28 | Page 29 | Page 30 | Page 31 | Page 32 | Page 33 | Page 34 | Page 35 | Page 36 | Page 37 | Page 38