News articles on deforestation

---
Mongabay.com news articles on deforestation in blog format. Updated regularly.





Pictures: mama and baby orangutan saved from palm oil developers

(05/19/2012) A mother orangutan and its baby were rescued from an area of forest that was being bulldozed for an oil palm plantation in Sumatra, reports the Orangutan Information Centre (OIC), which participated in the translocation of the red apes.


Brazilian deforestation lower in 2012 to date

(05/18/2012) Deforestation in the Brazilian Amazon is lower in 2012 relative to the same period last year according to satellite-based data released by Imazon, an NGO.


Emissions from deforestation depend on fate of cleared trees

(05/14/2012) Carbon emissions from deforestation vary greatly depending on whether timber stocks are turned into finished wood products, converted into bioenergy feedstocks, or burned outright, reports a new study published in Nature Climate Change.


We should help solve illegal logging, not be part of the problem


(05/14/2012) It's tempting to think of illegal logging as an environmental crisis but it takes a serious human toll too. Just ask the wife and children of Chut Wutty, an environmental activist who was murdered last week for investigating rampant illegal logging in Cambodia. Wutty was far from alone. Criminal gangs increasingly control illegal logging, and don't hesitate to kill those who dare to oppose them.


Cambodia suspends economic land concessions

(05/07/2012) Cambodian Prime Minister Hun Sen announced today that Cambodia would be temporarily suspending new economic land concessions and would revoke any concessions from companies involved in illegal logging, the evictions of locals or land-grabbing. The announcement comes two week after the high-profile death of local forest activist, Chut Wutty, who was shot and killed by military police while investigating illegal logging with two journalists.


115 mining companies operating illegally in forest areas in Indonesia

(05/03/2012) More than 100 mining companies are operating without licenses in forest areas across 471,000 hectares in Indonesia, reports The Jakarta Post.


New attack on Greenpeace in Indonesia

(05/01/2012) As fallout from its campaign against Asia Pulp & Paper grows, Greenpeace's critics have opened a new front on the environmental group, accusing it of "embezzlement", reports Mongabay-Indonesia.


Palm oil is a major driver of peatlands destruction in Indonesian Borneo, finds new study

(04/27/2012) Developers in Indonesian Borneo are increasingly converting carbon-dense peatlands for oil palm plantations, driving deforestation and boosting greenhouse gas emissions, reports a new study published in Proceedings of the National Academy of Sciences. The research concludes that nearly all unprotected forests in Ketapang District in West Kalimantan will be gone by 2020 given current trends.


Brazil's Congress OKs weakened version of forest law; environmentalists outraged

(04/26/2012) Brazil's Congress on Wednesday approved controversial changes to the country's Forest Code, a move supporters argue will simplify environmental laws and ease agricultural expansion, but environmentalists say will spark deforestation and grant amnesty for past illegal logging. The measure needs to be approved by President Dilma Rousseff to become law.


Forest activist shot dead in Cambodia allegedly over photos of illegal logging

(04/26/2012) Chut Wutty, a prominent activist against illegal logging and deforestation, has been killed in the Koh Kong province of Cambodia. Wutty was shot dead at a military police checkpoint while traveling with two journalists with The Cambodia Daily. The journalists are currently being held for questioning by the military police.


NGO: lifting sanctions on Myanmar must lead to forestry reform

(04/26/2012) Following historic elections, many foreign powers have relaxed or lifted sanctions against Myanmar, also known as Burma. But the Environmental Investigation Agency (EIA) warns that the end of sanctions presents Myanmar and the world with a choice: further plundering of the country's forests for outside markets or large-scale forestry reform.


Picture: Orangutan rescued from peat forest endangered by palm oil, fires

(04/18/2012) Conservationists today rescued an adult male orangutan from a pocket of forest in Tripa, an area of deep peat that is at the center of battle over Indonesia's commitment to reducing deforestation.


Indonesia's Environment Ministry to probe destruction of protected peat forest for palm oil

(04/17/2012) Indonesia's Environment Ministry will investigate a permit issued for an oil palm plantation in heart of Tripa peat forest on the island of Sumatra, reports The Jakarta Globe. The decision comes after the head of the country's REDD+ Task Force called for a probe into the concession, which spurred international outcry led by orangutan conservation groups and local environmental NGOs.


Police hired by loggers in Papua New Guinea lock locals in shipping containers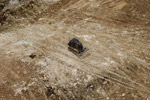 (04/16/2012) Locals protesting the destruction of their forest in Papua New Guinea for two palm oil plantations say police have been sent in for a second time to crack-down on their activities, even as a Commission of Inquiry (COI) investigates the legality of the concession. Traditional landowners in Pomio District on the island East New Britain say police bankrolled by Malaysian logging giant Rimbunan Hijau (RH) have terrorized the population, including locking people in shipping containers for three consecutive nights. The palm oil concessions belongs to a company known as Gilford Limited, which locals say is a front group for RH.


Indonesia to investigate contested oil palm concession as governor loses election in Sumatra

(04/12/2012) A high ranking Indonesian official is investigating the controversial grant of an oil palm concession within an area of protected peat forest in Aceh on the island of Sumatra, reports the Jakarta Globe.


Green groups may call for boycott of Indonesian palm oil over forest destruction in Sumatra

(04/11/2012) Environmental groups are escalating their battle over an area of peat forest in Tripa, Sumatra that has been granted for oil palm plantations.


Blood rosewood: Thailand and Cambodia team up to tackle illegal logging crisis and save lives

(04/11/2012) Cambodian and Thai officials have agreed to work together to combat illegal logging of rosewood and resulting violence between Cambodian loggers and Thai rangers, reports MCOT online news. Officials with both nations met on Tuesday and spent three hours discussing the issue.


U.S. gobbling illegal wood from Peru's Amazon rainforest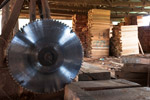 (04/10/2012) The next time you buy wood, you may want to make sure it's not from Peru. According to an in-depth new report by the Environmental Investigation Agency (EIA), the illegal logging trade is booming in the Peruvian Amazon and much of the wood is being exported to the U.S. Following the labyrinthian trail of illegal logging from the devastated forests of the Peruvian Amazon to the warehouses of the U.S., the EIA identified over 112 shipments of illegally logged cedar and big-leaf mahogany between January 2008 and May 2010. In fact, the group found that over a third (35 percent) of all the shipments of cedar and mahogany from Peru to the U.S. were from illegal sources, a percentage that is likely conservative.


How a crippled rhino may save a species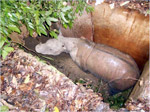 (04/09/2012) On December 18th, 2011, a female Sumatran rhino took a sudden plunge. Falling into a manmade pit trap, the rhino may have feared momentarily that her end had come, but vegetation cushioned her fall and the men that found her were keen on saving her, not killing her. Little did she know that conservationists had monitored her since 2006, and for her trappers this moment had been the culmination of years of planning and hope. A few days later she was being airlifted by helicopter to a new home. Puntung, as she has become called, was about to enter a new chapter in her life, one that hopefully will bring about a happy ending for her species.


Governor of Aceh who signed palm oil permit: plantation in Tripa "morally wrong"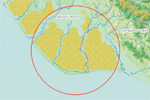 (04/05/2012) The former governor of Aceh, Irwandi Yusuf, told The Sydney Morning Herald today that an oil palm plantation he approved was "not wrong legally, but wrong morally." Irwandi, who is currently seeking re-election, signed off on the hugely controversial plantation in deep peat forest last August, but the issue came to a head this week as satellite images showed a dozen fires burning in the concession area known as Tripa. Environmental groups, which are running an online campaign, warn that the burning is imperiling an important population of Critically Endangered Sumatran orangutans (Pongo abelii).


Featured video: the battle for Tripa is about people too

(04/05/2012) Environmentalists have largely focused on the plight of orangutans as fires burn in Aceh, Sumatra to clear rainforest for a hugely controversial palm oil plantation, however as the video above highlights, local people will also feel the impacts of the destruction of forest for palm oil.


Brazil can eliminate deforestation by 2020, says governor of giant Amazon state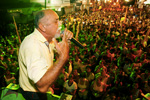 (04/05/2012) Brazil can reduce Amazon deforestation to zero by 2020 while boosting rural livelihoods and maintaining healthy economic growth, the governor of Pará told mongabay.com on the sidelines of the Skoll World Forum, a major conference on social entrepreneurship, last week. Governor Simao Jatene is hopeful that a revolution in land management and governance can turn the tide in Pará, a state that is three times the size of California and has lost more Amazon forest -- 90,000 sq km of Amazon forest since 1996 -- over the past decade-and-a-half than any other in Brazil.


Environmentalists, orangutans lose court case over palm oil

(04/03/2012) Environmentalists were handed a set back in a dispute over a palm oil plantation granted in a protected peat swamp that is home to a population of critically endangered orangutans, reports the Aceh Globe and the Sydney Morning Herald.


Asia Pulp & Paper loses another customer: Danone


(04/02/2012) French food company, Danone, has suspended all purchases from Asia Pulp & Paper (APP) following a Greenpeace investigation that linked APP to illegal logging of ramin, a protected tree species, on the Indonesian island of Sumatra. Danone is only the most recent company to publicly sever ties with APP following the Greenpeace report, including National Geographic and Xerox among others.


As Norway funds rainforest conservation, its pension fund invests in companies driving deforestation

(03/30/2012) At the same time that it is committing hundreds of millions of dollars a year to protecting rainforests, Norway is investing more than 13 billion dollars a year via its pension fund in dozens of companies linked to deforestation, alleges a new report from Rainforest Foundation Norway and Friends of the Earth Norway.


Researchers launch tool that predicts Amazon deforestation a year before it happens

(03/30/2012) Researchers have developed a methodology for accurately predicting where deforestation will occur in the Amazon up to a year in advance, enabling law enforcement agencies and officials to take preventative action before trees are actually chopped down, a forestry expert told mongabay.com on the sidelines of the Skoll World Forum for Social Entrepreneurship.


Degraded lands hold promise in feeding 9 billion, while preserving forests

(03/29/2012) Making productive use of degraded lands and boosting productivity of small-holder farmers are key to meeting surging global consumption of agricultural products while preserving critical wildlife habitats, said an agricultural expert on the sidelines of the Skoll World Forum for Social Entrepreneurship in Oxford.


UN: wild teak forests declining

(03/28/2012) Wild teak forests continue to decline, threatening genetic diversity, while commercial planted teak forests are on the rise, according to a new assessment by the Food and Agriculture Organization (FAO). Overall, teak forests have declined by 1.3 percent, or 385,000 hectares, worldwide from 1992 to 2010. Teak (Tectona grandis) is used for a variety of commercial purposes, including outdoor furniture and flooring.


Government policy contributes to huge drop in Amazon deforestation in Brazil

(03/28/2012) Roughly half of the 70 percent decline in deforestation in the Brazilian Amazon between 2005 and 2009 can be attributed to policies enacted by the Brazilian government, finds an analysis published by the Climate Policy Initiative (CPI), a group funded by George Soros. The measures helped avoid 62,000 square kilometers of deforestation and 620 million tons of carbon dioxide emissions that would have otherwise occurred.


NASA imagery confirms fires burning in orangutan hotspot

(03/27/2012) Satellite data from NASA confirms that fires are burning in an orangutan hotspot slated for conversion to oil palm plantations.


Ongoing deforestation puts APP in breach of debt restructuring agreements, finds report

(03/27/2012) Asia Pulp & Paper (APP) has broken "legally binding" debt restructuring agreements by continuing to clear native forests in Sumatra, alleges a new report from Eyes on the Forest, a coalition of Indonesian environmental groups.


Fires raging in peat forest at center of legal case in Indonesia

(03/27/2012) Fires are burning in a peat forest that is the center of contentious court case.


Featured video: indigenous community witnesses end of forest for palm oil

(03/26/2012) Forests are falling across Borneo. A new videoblog by the Environmental Investigation Agency (EIA) and Telepak have documented the loss of one such forest in Indonesian Borneo, and its impact on the indigenous Dayak Benuaq people.


Belo Monte Dam: A spearhead for Brazil's dam-building attack on the Amazon?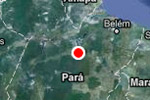 (03/23/2012) Brazil's Belo Monte Dam on the Xingu River is now under construction despite its many controversies. The Brazilian government has launched an unprecedented drive to dam the Amazon's tributaries, and Belo Monte is the spearhead for its efforts. Brazil's 2011-2020 energy-expansion plan calls for building 48 additional large dams, of which 30 would be in the country's Legal Amazon region1. Building 30 dams in 10 years means an average rate of one dam every four months in Brazilian Amazonia through 2020. Of course, the clock doesn't stop in 2020, and the total number of planned dams in Brazilian Amazonia exceeds 60.


Controversial logging company sells operations in DR Congo

(03/23/2012) Danzer, a Swiss-German forestry company that has been subject to much criticism by environmentalists for its logging practices in the Democratic Republic of Congo (DRC), has sold its operations in the Central African country, reports Greenpeace.


Greenpeace calls for zero deforestation globally by 2020

(03/22/2012) Greenpeace reiterated its call for an end to deforestation in Brazil by 2015 and globally by 2020 during its launch of an awareness-raising expedition down the Amazon River aboard the Rainbow Warrior.


Palm oil case against 'Green Governor' in Indonesia heats up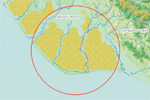 (03/22/2012) Environmental activists have launched an urgent appeal calling for a 'just decision' in a court case that has pitted Aceh's 'Green Governor' and palm oil developers against efforts to save endangered orangutans in a Sumatran peat forest. In letters directed toward judges weighing the case in Sumatra's Aceh Provice, Indonesian President Susilo Bambang Yudhoyono, the country's REDD+ authority, the World Bank, and the Governors' Climate and Forests Task Force (GCF), a coalition of conservation groups says the outcome of the case could have substantial implications for efforts to conserve Indonesia's remaining forests and peatlands.


Fight illegal logging by going after criminal masterminds


(03/22/2012) Illegal logging has never been a high priority for criminal investigators, but a new report by the World Bank says it should be. Worldwide, the illegal logging epidemic is decimating natural resources, imperiling biodiversity, emitting carbon, and undercutting the livelihoods of local and indigenous people. But the lucrative funds from these ill-gotten gains is just as problematic: top organized criminals rake in $10-15 billion annually from illegal logging and largely use the funds to drive corruption.


Xerox: we no longer buy from Asia Pulp & Paper

(03/21/2012) Xerox no longer buys paper products from Asia Pulp & Paper (APP), a Singapore-based paper giant under fire for its forest management practices in Indonesia, according to a statement published on the company's official blog late last week.


Deforestation increases in the Congo rainforest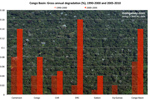 (03/20/2012) Deforestation in the Congo Basin has increased sharply since the 1990s, reports an extensive new assessment of forests in the six-nation region. Released by the Central African Forests Commission (COMIFAC) and members of the Congo Basin Forest Partnership, The State of the Forest finds that the region's annual gross deforestation rate doubled from 0.13 percent to 0.26 percent between the 1990s and the 2000-2005 period. Gross degradation caused by logging, fire, and other impacts increased from 0.07 percent to 0.14 percent on an annual basis. Despite the jump, rates in the Congo Basin remain well below those in Latin America and Southeast Asia, but the region is seen as a prime target for future agroindustrial expansion.


Chimp conservation requires protecting fragmented river forests in Uganda

(03/19/2012) Forest fragments along riversides in Uganda may make good habitats for chimpanzees but remain unprotected, according to a new study in mongabay.com's open access journal Tropical Conservation Society (TCS). Researchers surveyed a riverine forest known as Bulindi in Uganda, in-between Budongo and Bugoma Forest Reserves, to determine if it was suitable for the long-term survival of eastern chimpanzee (Pan troglodytes schweinfurthii) populations.


Airborne lasers discover undocumented deforestation in Belize park

(03/19/2012) A NASA funded expedition using airborne lasers to study ancient Mayan ruins has also documented widespread illegal deforestation in the Caracol Archaeological Reserve. The lasers found that forest disturbance was actually 58 percent greater than recent satellite surveys showed, according new study in mongabay.com's open access journal Tropical Conservation Society (TCS). Such deforestation not only imperils biodiversity, carbon storage, and migration routes for Central American species, but could also lead to plundering of the Maya site of Caracol.


APP affiliates in U.S., Australia, pledge to drop controversial pulp supplier linked to deforestation

(03/17/2012) Two affiliates of Asia Pulp & Paper (APP) have announced they are severing at least some ties with the beleaguered paper giant, according to the Northern Virginia Daily and Greenpeace, an environmental group whose recent undercover investigation found ramin, a protected species, at APP's pulp mill in Sumatra.


Scientists say massive palm oil plantation will "cut the heart out" of Cameroon's rainforest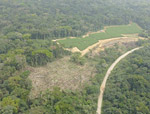 (03/15/2012) Eleven top scientists have slammed a proposed palm oil plantation in a Cameroonian rainforest surrounded by five protected areas. In an open letter, the researchers allege that Herakles Farm, which proposes the 70,000 hectare plantation in southwest Cameroon, has misled the government about the state of the forest to be cleared and has violated rules set by the Roundtable on Sustainable Palm Oil (RSPO), of which it's a member. The scientists, many of whom are considered leaders in their field, argue that the plantation will destroy rich forests, imperil endangered species, and sow conflict with local people.


Ministry of Forestry signed off on clearing of forest with protected species in Indonesia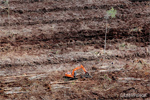 (03/15/2012) Indonesia's Ministry of Forestry signed off on a plan by Asia Pulp & Paper (APP) suppliers to log areas of forest that contained protected ramin species, according to documents released by Greenomics-Indonesia, an activist group. The micro-delineation documents, which are required to win approval for forestry projects in Indonesia, confirm that APP suppliers were aware that ramin trees were present in the concessions, which have since been converted to wood-pulp plantations.


Featured Video: the true cost of the tar sands

(03/15/2012) What's the big deal about the tar sands? Canadian photographer Garth Lenz presents the local environmental and social concerns presented by the tar sands in a concise, impassioned speech in a TEDx talk in Victoria, Canada.


Surging demand for vegetable oil drives rainforest destruction


(03/14/2012) Surging demand for vegetable oil has emerged as an important driver of tropical deforestation over the past two decades and is threatening biodiversity, carbon stocks, and other ecosystem functions in some of the world's most critical forest areas, warns a report published last week by the Union of Concerned Scientists (UCS). But the report sees some reason for optimism, including emerging leadership from some producers, rising demand for "greener" products from buyers, new government policies to monitor deforestation and shift cropland expansion to non-forest area, and partnerships between civil society and key private sector players to improve the sustainability of vegetable oil production.


After illegal logging allegations, certifier lodges complaint against paper giant APP

(03/07/2012) Less than a week after Greenpeace released evidence that protected tree species were being illegally logged and pulped at an Asia Pulp and Paper (APP) mill in Sumatra, a major certifier, the Program for the Endorsement of Forest Certification (PEFC), has lodged a complaint and asked for an investigation. In addition to PEFC's move, the National Geographic Society (NGS), which was found to be sourcing from APP recently, has publicly broken ties with the company, and Greenpeace has handed over its evidence to Indonesian police who told the group there would be an investigation.


Featured Video: logging run amuck in Latvia

(03/05/2012) A recent expose by Al Jazeera reveals the environmental toll of clear-cutting on Latvia's forests, in addition to highlighting the fact that the Forest Stewardship Council (FSC) certifies clear-cut forests.


World's most toxic frog gets new reserve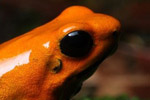 (03/05/2012) Touching a wild golden poison frog could kill you within minutes: in fact, a single golden poison frog, whose Latin name Phyllobates terribilis is even more evocative than its common one, is capable of killing 10 humans with its one milligram dose of poison. Yet the deadly nature of this tiny frog has not stopped it from nearing extinction. Now, in a bid to save the species, the World Land Trust (WLT) and Colombian NGO ProAves have teamed up to establish a 50 hectare (124 acres) reserve in the Chocó rainforest.



Page 1 | Page 2 | Page 3 | Page 4 | Page 5 | Page 6 | Page 7 | Page 8 | Page 9 | Page 10 | Page 11 | Page 12 | Page 13 | Page 14 | Page 15 | Page 16 | Page 17 | Page 18 | Page 19 | Page 20 | Page 21 | Page 22 | Page 23 | Page 24 | Page 25 | Page 26 | Page 27 | Page 28 | Page 29 | Page 30 | Page 31 | Page 32 | Page 33 | Page 34 | Page 35 | Page 36 | Page 37 | Page 38 | Page 39 | Page 40 | Page 41 | Page 42 | Page 43 | Page 44 | Page 45