News articles on conservation

---
Mongabay.com news articles on conservation in blog format. Updated regularly.





Frogs radio-tracked for first time in Madagascar


(03/01/2013) Researchers have radio-tracked frogs for the first time in Madagascar. Attaching tiny radio transmitters weighing 0.3-0.35 grams (1/100 of an ounce) to 36 rainbow frogs (Scaphiophryne gottlebei), the research team tracked the movement of the colorful frogs through rugged canyons in Madagascar's Isalo Massif. They found that the frogs have a short breeding period that occurs after the first intense rainfall at the start of the rainy season.


Can saving forests help feed the world?


(02/28/2013) As world population climbs from 7 to a projected 9 billion people and emerging and developing economies demand ever more of the food and fiber that drive deforestation, many environmentalists ask with increasing urgency whether and how tropical forests can survive. But the question may actually be whether and how the world's increasing, and increasingly rich, population can be fed unless tropical forests survive.


New video game turns kids into conservationists

(02/28/2013) Count coral in the Chagos Archipelago, save amphibians from the deadly chytrid fungus, replant trees in the Atlantic Forest, and count predators and prey in the African Savannah—a new free online game by Wildscreen, dubbed Team WILD, allows young players to learn about science and conservation while moving fast-paced through different ecosystems. Wildscreen is a conservation charity devoted to using imagery to raise awareness and protect wildlife.


Does the presence of scientists help deter poaching and deforestation in protected areas?


(02/27/2013) While vast areas of wildlife habitat have been set aside in protected areas in recent decades, many reserves continue to suffer from illegal encroachment, logging, mining, and poaching. The recent spasm in elephant and rhino poaching within African parks merely underlines the problem. Intuitively, it would seem that scientists' presence in a protected area would help safeguard it from illegal activities. But according to a new paper published in Trends in Ecology & Evolution, no one has definitively shown that to be the case.


Leatherback sea turtles suffer 78 percent decline at critical nesting sites in Pacific


(02/27/2013) The world's largest sea turtle, the leatherback (Dermochelys coriacea), is vanishing from its most important nesting sites in the western Pacific, according to a new study in Ecosphere. Scientists found that leatherback turtle nests have dropped by 78 percent in less than 30 years in the Bird's Head Peninsula on the island of New Guinea. Worryingly, these beaches account for three-fourths of the western Pacific's distinct leatherback population; globally the leatherback is listed as Critically Endangered by the IUCN Red List, the highest rating before extinction.


Chinese government creating secret demand for tiger trade alleges NGO (warning: graphic images)


(02/26/2013) The number of tigers being captive bred in China for consumption exceed those surviving in the wild—across 13 countries—by over a third, according to a new report by the Environmental Investigation Agency (EIA). The report, Hidden in Plain Sight, alleges that while the Chinese government has been taking a tough stance on tiger conservation abroad, at home it has been secretly creating demand for the internationally-banned trade. Few animals in the world have garnered as much conservation attention at the tiger (Panthera tigirs), including an international summit in 2010 that raised hundreds of millions of dollars for the vanishing wild cats.


Asiatic cheetahs: on the road to extinction?


(02/26/2013) Cheetahs (Acinonyx jubatus) are unique among large cats. They have a highly specialized body, a mild temperament, and are the fastest living animals on land. Acinonyx jubatus venaticus, the Asiatic subspecies, is unique among cheetahs and the only member of five currently living subspecies to occur outside of Africa. Listed as Critically Endangered on the IUCN Red List—with a population of between 70 and 100 individuals—the Asiatic cheetah is one of the rarest felines on the planet. But new proposed road through one of its last habitat strongholds may threaten the cat even further.


Warlords, sorcery, and wildlife: an environmental artist ventures into the Congo


(02/25/2013) Last year, Roger Peet, an American artist, traveled to the Democratic Republic of Congo (DRC) to visit one of the world's most remote and wild forests. Peet spent three months in a region that is largely unknown to the outside world, but where a group of conservationists, headed by Terese and John Hart, are working diligently to create a new national park, known as Lomami. Here, the printmaker met a local warlord, discovered a downed plane, and designed a tomb for a wildlife ranger killed by disease, in addition to seeing some of the region's astounding wildlife. Notably, the burgeoning Lomami National Park is home to the world's newest monkey species, only announced by scientists last September.


A lifetime with elephants: an interview with Iain Douglas-Hamilton


(02/22/2013) Iain Douglas-Hamilton has dedicated his life to elephants. 'I like elephants because of the way they treat each other,' he says. 'They're very nice to each other most of the time, but not all the time ... You see a lot of play...a lot of tender touching, caressing, tactile contact of one sort or another.' The affection goes both ways. Douglas-Hamilton recalls one curious female who would always approach his vehicle. 'Eventually I got so friendly with her that...I could walk with her and feed her the fruits of the wild gardenia tree. That was a very special elephant for me. She eventually brought her babies up to meet me.' Douglas-Hamilton's dedication extends to protecting the species from harm, and especially the ivory trade. He calls the current ivory trade "totally unsustainable" and recommends a total ban on the trade.


Scientists document baby giant armadillo for first time (photos)


(02/19/2013) Despite weighing as much as full-grown human, almost nothing is known about the giant armadillo (Priodontes maximus) including its breeding and reproductive behaviors. How does mating occur? How long does pregnancy last? How many babes are typically born? Scientists are simply in the dark, but a ground-breaking study employing camera traps is beginning to change this. For the first time, scientists in the Brazilian Pantanal have documented giant armadillo breeding and the happy outcome: a baby giant armadillo.


Jaguars, tapirs, oh my!: Amazon explorer films shocking wildlife bonanza in threatened forest


(02/19/2013) Watching a new video by Amazon explorer, Paul Rosolie, one feels transported into a hidden world of stalking jaguars, heavyweight tapirs, and daylight-wandering giant armadillos. This is the Amazon as one imagines it as a child: still full of wild things. In just four weeks at a single colpa (or clay lick where mammals and birds gather) on the lower Las Piedras River, Rosolie and his team captured 30 Amazonian species on video, including seven imperiled species. However, the very spot Rosolie and his team filmed is under threat: the lower Las Piedras River is being infiltrated by loggers, miners, and farmers following the construction of the Trans-Amazon highway.


World's biggest camera trapping program hits 1 million photos of tropical animals (photos)


(02/14/2013) The world's largest study of wildlife using remote camera traps has captured one million photographs. The project, known as the Tropical Ecology Assessment and Monitoring (TEAM) Network, takes photos of mammals and birds in 16 protected areas across 14 tropical countries in Asia, Africa, as well as Central and South America. Remote camera traps, which take stealth photos of wildlife when no humans are around, have become an increasingly important tool in the conservationists' toolbox, allowing researchers to monitor otherwise hard-to-find animals in remote and often punishing locations.


Chasing down 'quest species': new book travels the world in search of rarity in nature


(02/13/2013) In his new book, The Kingdom of Rarities, Eric Dinerstein chases after rare animals around the world, from the maned wolf (Chrysocyon brachyurus) in Brazil to the golden langur (Trachypithecus geei) in Bhutan to Kirtland's warbler (Setophaga kirtlandii) in the forests of Michigan. Throughout his journeys, he tackles the concept of rarity in nature head-on. Contrary to popular belief, rarity is actually the norm in the wildlife world.


Tigers gobble up 49 percent of India's wildlife conservation funds, more imperiled species get nothing

(02/12/2013) Nearly half of India's wildlife budget goes to one species: the tiger, reports a recent article in Live Mint. India has devoted around $63 million to wildlife conservation for 2013-2013, of which Project Tiger receives $31 million. The Bengal tiger (Panthera tigris tigris) is currently listed as Endangered by the IUCN Red List; however India is also home to 132 species currently considered Critically Endangered, the highest rating before extinction.


Fossil fuel company looking to exploit deposits in Manu National Park

(02/11/2013) Pluspetrol, an Argentine oil and gas company, is eyeing a UNESCO World Heritage site in the Amazon rainforest for gas production, according to documents seen by the Guardian. Manu National Park in eastern Peru is considered one of the most biodiverse places on Earth and is home to indigenous tribes living in voluntary isolation.


Pity the pangolin: little-known mammal most common victim of the wildlife trade


(02/11/2013) Last year tens-of-thousands of elephants and hundreds of rhinos were butchered to feed the growing appetite of the illegal wildlife trade. This black market, largely centered in East Asia, also devoured tigers, sharks, leopards, turtles, snakes, and hundreds of other animals. Estimated at $19 billion annually, the booming trade has periodically captured global media attention, even receiving a high-profile speech by U.S. Secretary of State, Hillary Clinton, last year. But the biggest mammal victim of the wildlife trade is not elephants, rhinos, or tigers, but an animal that receives little notice and even less press: the pangolin. If that name doesn't ring a bell, you're not alone.


Amazon river ecosystems being rapidly degraded, but remain neglected by conservation efforts

(02/08/2013) The world's largest river system is being rapidly degraded and imperiled by dams, mining, overfishing, and deforestation, warns a study published last week by an international team of scientists.


China's forest privatization move threatens pandas

(02/08/2013) China's decision to open up collective forest for sale by individuals to outside interests will put 345,700 hectares or 15 percent of the giant panda's remaining habitat at risk, warns a letter published in the journal Science.


Catching Borneo's mysterious wild cats on film


(02/07/2013) In my childhood's biology books from the 50's, the Australian marsupial tiger Thylacine is classified rare but alive. Today we know that the last thylacine died in a Tasmanian zoo 7th September, 1936, after a century of intensive hunting encouraged by bounties. The local government had finally introduced official protection 59 days before the last specimen died. Despite the optimism in my old books, no more thylacines were ever found. No film of it in the wild exists.


Over 11,000 elephants killed by poachers in a single park [warning: graphic photo]


(02/06/2013) Surveys in Gabon's Minkebe National Park have revealed rare and hard data on the scale of the illegal ivory trade over the last eight years: 11,100 forest elephants have been slaughtered for their tusks in this remote protected area since 2004. In all, poachers have cut down the park's elephant population by two-thirds, decimating what was once believed to be the largest forest elephant population in the world.


Geneticists discover distinct lion group in squalid conditions


(02/04/2013) They languished behind bars in squalid conditions, their very survival in jeopardy. Outside, an international team of advocates strove to bring worldwide attention to their plight. With modern genetics, the experts sought to prove what they had long believed: that these individuals were special. Like other cases of individuals waiting for rescue from a life of deprivation behind bars, the fate of those held captive might be dramatically altered with the application of genetic science to answer questions of debated identity. Now recent DNA analysis has made it official: this group is special and because of their scientifically confirmed distinctiveness they will soon enjoy greater freedom.


Scientist: releasing invasive birds in Turkey to eat ticks will backfire


(02/04/2013) As Turkey raises and releases thousands of non-native helmeted guineafowl (Numida meleagris) to eat ticks that carry the deadly Crimean-Congo hemorrhagic fever virus, new research suggests guineafowl actually eat few ticks, carry the parasites on their feathers, and further spread the disease.


14 Bornean elephants found dead, likely poisoned


(01/31/2013) Wildlife officials in the Malaysian state of Sabah have found the bodies of 14 Bornean elephants in Gunung Rara Forest Reserve, and suspect that more may be found dead. While tests are pending, they believe the elephants were likely poisoned due to damage in the animals' digestive tracts. Only around 2,000 Bornean elephants (Elephas maximus borneensis) are left on the island of Borneo with the vast bulk found in Sabah.


Asian bear farming: breaking the cycle of exploitation (warning: graphic images)


(01/31/2013) In the forests of Asia, bears are being captured. These captives will be sent to bear farms, most unregulated and illegal, where they will be kept alive in a small cage, locked away for life. Their bodies will be used as renewable natural resources, from which profit will be made through the extraction of internal organs and fluids. By surgically inserting a permanent catheter into the bears' gall bladders, "farmers" extract several ounces of their bile. In a cycle of exploitation across east Asia, traditional medicine shops receive these daily shipments of bear bile products, while consumers support the industry through the purchase of these products, sustaining a supply-and-demand chain that puts more and more bears in cages as wild populations dwindle.


Controversial research outlines physics behind how forests may bring rain


(01/30/2013) It took over two-and-a-half-years for the journal Atmospheric Chemistry and Physics to finally accept a paper outlining a new meteorological hypothesis in which condensation, not temperature, drives winds. If proven correct, the hypothesis could have massive ramifications on global policy—not to mention meteorology—as essentially the hypothesis means that the world's forest play a major role in driving precipitation from the coast into a continent's interior. The theory, known as the biotic pump, was first developed in 2006 by two Russian scientists, Victor Gorshkov and Anastassia Makarieva of the St. Petersburg Nuclear Physics, but the two have faced major pushback and delays in their attempt to put the theory before the greater scientific community.


Claim of human and tiger 'coexistence' lacks perspective


(01/29/2013) Nepal's Chitwan National Park was the site of a study, published in September 2012 by Carter and others, which concluded that, tigers coexist with humans at fine spatial scales. This paper has ignited a scientific debate regarding its implications for large carnivore conservation worldwide, with scientists at institutions worldwide questioning the validity of claims of coexistence. At the foundation of this debate, perhaps, is the unresolved question, "what is coexistence?"


Cute koalas have become 'urban refugees'


(01/28/2013) According to Susan Kelly, koalas have become "urban refugees," under siege by expanding cities that bring with them deforestation, dogs, traffic, and other ills for native wildlife. Director of Global Witness, and writer, producer and director of the new documentary Koala Hospital, Kelly has spent 3 years working to understand the rising threats to one of the world's most beloved marsupials. While Koala Hospital highlights the many perils facing koalas, including climate change due to record fires across Australia, it also looks at the efforts of individuals who work to save koalas one—by—one at Port Macquarie Koala Hospital, taking in patients who have been orphaned, hit by cars, scarred in fires, or attacked by dogs.


Photos: Population of critically-endangered black macaque on rebound

(01/26/2013) An important population of critically endangered Sulawesi black macaques (Macaca nigra) is showing signs of recovery after years of decline in an Indonesian forest reserve, reports a study published in the January issue of the American Journal of Primatology.


Forests in Kenya worth much more intact says government report


(01/24/2013) Kenya's forests provide greater services and wealth to the nation when they are left standing. A landmark report by The Kenyan Government and the United Nations Environment Programme (UNEP) addresses the importance of forests to the well-being of the nation, putting Kenya among a pioneering group of countries that aim to center development plans around nature-based assets.


Illegally logged trees to start calling for help

(01/24/2013) Illegal loggers beware: trees will soon be calling—literally—for backup. The Brazilian government has begun fixing trees with a wireless device, known as Invisible Tracck, which will allow trees to contact authorities after being felled and moved.


Scientists point to research flaw that has likely exaggerated the impact of logging in tropical forests


(01/23/2013) The impact of logging on tropical forest species has likely been exaggerated by statistical problems, according to a new study in Conservation Biology. Reviewing 77 studies on how logging affects tropical biodiversity, scientists found that 67 percent were flawed by a technical problem known as 'pseudoreplication.' The debate over logging in tropical forests has garnered significant attention recently as some scientists argue that well-managed logging areas can actually retain impressive numbers of species, while others say logging does irreparable harm to the ecosystem's ecology.


From the brink of extinction: elephant seals stage remarkable comeback


(01/23/2013) In the 19th century the Northern Pacific Elephant was thought to be extinct until a small population was discovered on an island of Baja California in 1892. Since then, the species has staged a remarkable comeback which was greatly accelerated by protective measures adopted by the U.S. and Mexican governments. The recovery is especially evident on the beaches of California's Año Nuevo State Park. Until the 1950s so individuals were observed in the park. In the 1960s pups started to be born on Año Nuevo's sandy shores. By the 1990s thousands of pups where born each year, capping the elephant seal's turnaround. 'Beachmaster', a new film by Christopher Gervais and Stan Minasian, tells the conservation success story of their recovery.


Photos: Scientists discover tapir bonanza in the Amazon


(01/22/2013) Over 14,000 lowland tapirs (Tapirus terrestris), also known as Brazilian tapirs, roam an Amazonian landscape across Bolivia and Peru, according to new research by scientists with the Wildlife Conservation Society (WCS). Using remote camera trapping, thousands of distribution records, and interviews, the researchers estimated the abundance of lowland tapirs in the Greater Madidi-Tambopata Landscape Conservation Program made up of three national parks in Bolivia (Madidi, Pilón Lajas and Apolobamba) and two in Peru (Tambopata and Bahuaja Sonene).


Living beside a tiger reserve: scientists study compensation for human-wildlife conflict in India


(01/21/2013) During an average year, 87% of households surrounding Kanha Tiger Reserve in Central India report experiencing some kind of conflict with wild animals, according to a new paper in the open-access journal PLOS One. Co-existence with protected, free-roaming wildlife can be a challenge when living at the edge of a tiger reserve. "Local residents most often directly bear the costs of living alongside wildlife and may have limited ability to cope with losses" wrote the authors of the new paper.


Three developing nations move to ban hunting to protect vanishing wildlife


(01/21/2013) Three developing countries have recently toughened hunting regulations believing the changes will better protect vanishing species. Botswana has announced it will ban trophy hunting on public lands beginning in 2014, while Zambia has recently banned any hunting of leopards or lions, both of which are disappearing across Africa. However, the most stringent ban comes from another continent: Costa Rica—often considered one of the "greenest" countries on Earth—has recently passed a law that bans all sport hunting and trapping both inside and outside protected areas. The controversial new law is considered the toughest in the Western Hemisphere.


Can ranchers co-exist with jaguars?


(01/17/2013) Jaguar once roamed from the United States to Argentina, but today they've been eliminated from several range countries, including the United States. The chief reasons are habitat loss and direct killing by humans, putting ranchers and farmers at the heart of the issue. Both ranchers and farmers convert key jaguar habitat and kill the big cats as a threat to their livestock. However in parts of Brazil's Pantanal, some ranchers are going about their business without killing jaguars. My Pantanal, a film by Andrea Heydlauff, Vice President of the wild cat conservation group Panthera, takes a look at one particular ranch that is helping prove that jaguars and ranchers can co-exist.


Nest of one of world's rarest birds discovered for the first time

(01/17/2013) A nest belonging to one of the world's rarest birds has been discovered by researchers for the first time in Brazil, reports the American Bird Conservancy.


Asia's third largest animal may be on the rebound

(01/17/2013) Unlike Asia's largest animal (the elephant) and its second largest (the rhino), the wild yak—the third largest animal on the world's biggest continent—rarely makes headlines and is never paraded by conservation groups to garner donations. Surviving on the top of the world, in the Tibetan-Qinghai Plateau, the wild yak (Bos mutus) lives it life out in such obscurity that even scientists know almost nothing about it.


Bloodsucking flies help scientists identify rare, hard-to-find mammals


(01/16/2013) Last year scientists released a study that is likely to revolutionize how conservationists track elusive species. Researchers extracted the recently sucked blood of terrestrial leeches in Vietnam's remote Annamite Mountains and looked at the DNA of what they'd been feeding on: remarkably researchers were able to identify a number of endangered and rarely-seen mammals. In fact two of the species gleaned from these blood-meals had been discovered by scientists as late as the 1990s. In the past, trying to find rare and shy jungle animals required many man hours and a lot of funding. While the increasing use of remote camera traps has allowed scientists to expand their search, DNA sampling from leeches could be the next big step in simplifying (and cheapening) the quest for tracking the world's mammals.


New website tracks protected areas under attack


(01/16/2013) The struggle to safeguard wild lands and species doesn't end when a park or protected area is created. In fact, social scientists and conservationists are increasingly uncovering a global trend whereby even long-established protected areas come under pressure by industrial, governmental, or community interests. This phenomenon, recently dubbed PADDD (which stands for Protected Area Downgrading, Downsizing, and Degazettement), includes protected areas that see their legal status lowered (downgraded), lose a section of their land (downsized), or are abolished entirely (degazetted). Now, a new website from WWF seeks to track PADDD events worldwide.


Rhino wars: documenting the poaching crisis in South Africa


(01/16/2013) In 2012 a record 668 rhinos were slaughtered by poachers in South Africa for the horns, which are used as scientifically-debunked medicine in Asia. Rhino poaching has hit record levels worldwide over the past few years, but no where is the carnage greater than South Africa, which houses well over half of the world's rhinos. Thus it's no surprise that when student filmmaker, Anne Goodard, arrived in South Africa to film zebra behavior, she quickly became enthralled by the dark and tragic drama surrounding the country's rhinos.


How a text message could save an elephant or a rhino from a poacher

(01/15/2013) Soon a text message may save an elephant's or rhino's life. The Kenya Wildlife Service (KWS) is implementing a new alarm system in some protected areas that will alert rangers of intruders via a text message, reports the Guardian. Elephants and rhinos have been killed in record numbers across Africa as demand for illegal rhino horns and ivory in Asia has skyrocketed.


In the kingdom of the black panther


(01/15/2013) The black panther has a mythical aura: Rudyard Kipling chose the animal for one of his heroes in the Jungle Book, in the 1970s it became the symbol of an African-American socialist party, while comic guru Stan Lee selected the stunning feline for his first black superhero. But the real black panther isn't an actual species, instead it's a rare dark pigmentation found most commonly in leopards, but also occasionally in jaguars and other wild cats. The rarity of the black panther—not to mention its striking appearance—has added to their mystery. However, recent studies have found that black panthers, in this case 'black leopards,' are astoundingly common in one part of the world: the Malayan peninsula.


Saving manta rays from the fin trade


(01/15/2013) Tens of millions of sharks and rays are killed each year to meet demand for shark fin, a delicacy across East Asia. But while the plight of sharks has gained prominence in international environmental circles in recent years, the decline in rays has received considerably less attention. A new film, Manta Ray of Hope, aims to change that. Produced by cinematographer, scuba diver, and marine conservationist Shawn Heinrichs, Manta Ray of Hope offers a look at the mysterious and magnificent world of the world's largest ray, the manta ray. The film highlights both the threats mantas face as well as some of the people who are working to save them.


Saving the Arabian leopard, the world's smallest leopard


(01/14/2013) Today most people are more likely to associate Yemen with warfare and bizarre terrorism plots rather than wildlife. But Yemen is home to a surprising diversity of animals, including a population of the world's smallest leopard: The Arabian leopard (Panthera pardus nimr). Native to the Arabian Peninsula, the Arabian leopard is today extremely rare — less than 200 animals are thought to survive in the wild. Despite the cat's precarious position, there is relatively little local enthusiasm to protect a species that is widely seen as a threat to livestock. Nevertheless one man in Yemen is trying to boost the value of leopard in the eyes of local people. David Stanton, an American teacher living in Yemen, had devoted his life to saving the Arabian leopard.


Common toads ravaged by killer disease in Portugal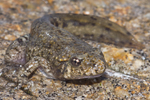 (01/14/2013) The chytrid fungus—responsible for millions of amphibian deaths worldwide—is now believed to be behind a sudden decline in the common midwife toad (Alytes obstetricans), according to a new paper in Animal Conservation. Researchers have detected the presence of the deadly fungus in the Serra da Estrela, north-central Portugal, home to a population of the midwife toad.


Rhino poaching hits new record in 2012

(01/11/2013) 668 rhinos were killed in South Africa during 2012 according to new figures released by the South African government. The total, which represents a 49 percent rise over the 448 killed in 2011, reveals the heavy toll the black market trade in rhino horn is taking on one of Africa's best known and most endangered animals.


Colombia to double the size of massive Amazon reserve to include uncontacted tribes' land


(01/10/2013) Colombia may more than double the size of the remote and poorly-known Chiribiquete National Park to make it the biggest protected area in the Colombian Amazon, reports El Espectador. Chiribiquete best known for its unusual rock formations, including mesa-like tepuis and dramatic waterfalls, but also features at least 32 cave painting sites with some 250,000 drawings, making it a key center for indigenous culture.


Paradigm shift needed to avert global environmental collapse, according to author of new book The Blueprint: Averting Global Collapse


(01/10/2013) Global strategist, trained educator, and international lecturer Daniel Rirdan set out to create a plan addressing the future of our planet. His book The Blueprint: Averting Global Collapse, published this year, does just that. "It has been a sixty hour a week routine," Rirdan told mongabay.com in a recent interview. "Basically, I would wake up with the burden of the world on my shoulders and go to sleep with it. It went on like this for eighteen months." It becomes apparent when reading The Blueprint that it was indeed a monumental undertaking.


Environment ministry drops copper mine in Zambezi park

(01/07/2013) A proposed copper mine set to be built in Lower Zambezi National Park has been rejected by Zambia's environmental management agency. Australian company Zambezi Resources Ltd, a subsidiary of Proactive Investors, had scheduled the $494 million Kangaluwi Copper Project to begin production in 2015. But their proposal sparked an outcry from environmentalists and government lobbyists concerned about the effects of the open pit mine in the park. Though mining is not generally permitted in the park, Zambezi Resources obtained a Large-Scale Mining License from the government which would have allowed them to mine for 25 years right in the middle of Lower Zambezi National Park.



Page 1 | Page 2 | Page 3 | Page 4 | Page 5 | Page 6 | Page 7 | Page 8 | Page 9 | Page 10 | Page 11 | Page 12 | Page 13 | Page 14 | Page 15 | Page 16 | Page 17 | Page 18 | Page 19 | Page 20 | Page 21 | Page 22 | Page 23 | Page 24 | Page 25 | Page 26 | Page 27 | Page 28 | Page 29 | Page 30 | Page 31 | Page 32 | Page 33 | Page 34 | Page 35 | Page 36 | Page 37 | Page 38 | Page 39 | Page 40 | Page 41