News articles on china

---
Mongabay.com news articles on china in blog format. Updated regularly.





Beef, palm oil, soy, and wood products from 8 countries responsible for 1/3 of forest destruction

(10/23/2014) Four commodities produced in just eight countries are responsible for a third of the world's forest loss, according to a new report. Those familiar with the long-standing effort to stop deforestation won't be surprised by the commodities named: beef, palm oil, soy, and wood products (including timber and paper). Nor will they be very surprised by most of the countries: Brazil, Indonesia, and Malaysia.


Saving the survivor: China scrambles to keep the finless porpoise from extinction


(10/22/2014) On the morning of July 14, 2002 Qi Qi ate breakfast as he always did. As the world's only captive baiji – or Yangtze river dolphin – Qi Qi was something of a celebrity in China and his caretakers kept a close eye on his health. That care may explain why, after being injured by fishermen, he lived an impressive 22 years in the Freshwater Dolphin Research Center in Wuhan, China.


Elephants worth much, much more alive than dead, says new report


(10/06/2014) Elephants are worth 76 times more when they're alive than dead, according to a new analysis released this past weekend. The report follows on the heels of findings by WWF that the world has lost 50 percent of its wildlife over the past 40 years, with more than half of African elephants killed for ivory in just one decade.


Officials bust one of the biggest players in illegal Indonesian manta ray trade


(10/01/2014) Writing this from a hotel room in Indonesia's second-largest city, Surabaya, I realize that I am filled with trepidation as I wait for the phone next to me to ring. When it does, the voice on the other end will tell me it's go time; the culmination of many years of work towards ending the global trade in manta ray gills.


Chinese now emit more carbon per capita than Europeans

(09/22/2014) Last year, the people of China emitted more carbon per person than those in the EU, according this year's Global Carbon Budget. The report, updated annually, also found that global emissions jumped 2.5 percent last year and are set to hit a record high of 40 billion tonnes this year. The findings highlight how little global society has done to stem emissions, despite numerous pledges and past global agreements.


Is there hope for the vaquita? IUCN calls for action to save world's smallest, rarest porpoise


(09/19/2014) Since the baiji was declared extinct in the early aughts, the vaquita has taken its unenviable position as the world's most threatened cetacean. The tiny porpoise currently numbers around 100, with accidental entanglement in gillnets primarily responsible for its decline. In response, the IUCN recently issued a statement calling for immediate action to curb vaquita bycatch and head off its extinction – which otherwise may lie just around the corner.


The Gran Canal: will Nicaragua's big bet create prosperity or environmental ruin?


(08/27/2014) A hundred years ago, the Panama Canal reshaped global geography. Now a new project, spearheaded by a media-shy Chinese millionaire, wants to build a 278-kilometer canal through Nicaragua. While the government argues the mega-project will change the country's dire economic outlook overnight, critics contend it will cause undue environmental damage, upend numerous communities, and do little to help local people.


How do we save the world's vanishing old-growth forests?


(08/26/2014) There's nothing in the world like a primary forest, which has never been industrially logged or cleared by humans. They are often described as cathedral-like, due to pillar-like trees and carpet-like undergrowth. Yet, the world's primary forests—also known as old-growth forests—are falling every year, and policy-makers are not doing enough to stop it.


An uncertain future: world's last wild Siberian tigers threatened by illegal logging, global warming, disease (PART II)


(08/22/2014) Every year, between 20 and 30 tigers are poached. Illegal logging is reducing the tigers' habitat, and illegal hunting is reducing its food supply. However, these are not the only threats to wild tiger survival -- other problems are cropping up and taking a toll on the iconic big cat.


Next big idea in forest conservation? DNA fingerprinting trees to stem illegal logging


(08/21/2014) As a professor at Texas Tech, Dr. Chuck Cannon has been, among other things, working to create a system of DNA fingerprinting for tropical trees to undercut the global illegal logging trade. 'If we just enforced existing laws and management policies, things would be pretty good, but unfortunately, that is where things fall apart in many tropical countries,' Cannon said.


Logging of Russian Far East damaging tiger habitat, few intact forests protected (Part I)


(08/19/2014) The destruction of Russian forests to supply timber to international markets is becoming one of the biggest threats to the world's largest cat, the Siberian tiger. Russia has more forests than any other country, with more than half of the world's coniferous forests. However, worldwide demand for high quality timber, along with weak regulations, has led to widespread logging of Russia's trees.


20 percent of Africa's elephants killed in three years


(08/19/2014) Around 100,000 elephants were killed by poachers for their ivory on the African continent in just three years, according to a new paper in the Proceedings of the National Academy of Sciences. Between 2010 and 2012 an average of 6.8 percent of the elephant population was killed annually, equaling just over 20 percent of the continent's population in that time.


Demand for shark fin plunging


(08/12/2014) Shark fin demand has dropped precipitously in China in just a few years, according to a new report by WildAid. Shark fin traders in Guangzhou—the current informal capital of the shark fin trade—say their sales have fallen by 82 percent in just two years, according to WildAid.


China failing to take effective action against timber smugglers

(08/12/2014) Voluntary guidelines established by the Chinese government won't be enough to curb rampant timber smuggling by Chinese companies, putting 'responsible' actors at risk of having their reputations tarnished, argues a new campaign by the Environmental Investigation Agency (EIA).


The threat of traditional medicine: China's boom may mean doom for turtles


(08/08/2014) Despite a lack of scientific evidence demonstrating a causative link between turtle consumption and medicinal benefits, many people in China believe they can be used to cure disease and maintain health. Because of this, turtles have been highly sought after for more than 3,000 years. However, in recent years, China's economy has changed in a way that has become increasingly threatening to the country's wild turtle populations.


Want to save Africa's elephants? Close all ivory markets


(08/07/2014) The only way to save the long-suffering elephants of Africa is to close every ivory market on the planet and destroy all ivory stockpiles, according to a bold new essay in Conservation Biology. Written by Elizabeth Bennett, the Vice President for Species Conservation at the Wildlife Conservation Society, the paper is likely to prove controversial.


Over a million pangolins slaughtered in the last decade


(07/28/2014) One of the world's most bizarre animal groups is now at risk of complete eradication, according to an update of the IUCN Red List. Pangolins, which look and behave similarly to (scaly) anteaters yet are unrelated, are being illegally consumed out of existence due to a thriving trade in East Asia.


Germany tops energy efficiency rating while U.S. remains stuck near the bottom

(07/21/2014) Two years after the first energy efficiency ranking report put out by the American Council for an Energy-Efficient Economy (ACEEE), and the U.S. still lags widely behind most of the world's other large economies. In the second report, the U.S. came in at number 13 out of 16 nations—even beaten by new-comer to the report, India—while Germany took the top spot.


Price of ivory triples in China

(07/07/2014) In the last four years the price of ivory in China has tripled, according to new research from Save the Elephants. The news has worrying implications for governments and conservationists struggling to save elephants in Africa amidst a poaching epidemic, which has seen tens-of-thousands of elephants butchered for their tusks across the continent annually


No restrictions: Japan's demand for illegal wood driving rampant deforestation in Siberia


(07/03/2014) Illegal logging is taking a huge toll on forests around the world. In response, many countries have banned the import of timber whose legal harvest cannot be verified. However, Japan has made no strides to reduce its import of illegal timber. Instead, it is knowingly importing mass quantities of wood sourced from vulnerable forests in Siberia, according to a recent report.


Horror movie bugs: new wasp species builds nest with the bodies of dead ants


(07/02/2014) If ants made horror movies this is probably what it would look like: mounds of murdered ants sealed up in a cell. The villain of the piece—at least from the perspective of the ants—is a new species of spider wasp, which scientists have aptly dubbed the bone-house wasp (Deuteragenia ossarium) in a paper released today in PLOS ONE.


Chinese fishermen get the ultimate phone video: a swimming tiger

(06/19/2014) Two Chinese fishermen got the catch of their lives...on mobile phone this week. While fishing in the Ussuri River, which acts as a border between Russia and China, the fishermen were approached by a swimming Siberian tiger. These tigers, also known as Amur tigers, are down to around 350-500 animals.


Turning point? U.S. and China announce major actions on global warming

(06/03/2014) Could 2014 be a turning point for efforts to slash global greenhouse gas emissions? Maybe: in less than 24 hours the world's two largest emitters of carbon dioxide announced plans to finally rein-in the gas most responsible for global warming.


Chinese officials seize nearly a thousand dead pangolins


(05/20/2014) In one of the biggest pangolin trafficking cases yet recorded in China, officials confiscated 956 animals stuffed into 189 coolers this month. The dead pangolins were being carried overland in a truck, with the total haul weighing four tonnes. The traffickers were caught at the border of Guangdong Province. If convicted, they face up to ten years in jail.


Dams be damned: study finds large dams are too expensive


(05/19/2014) Hydroelectric power, supplied mostly from dams, provides approximately 20 percent of the world's electricity, an amount of energy equivalent to 3.6 billion barrels of oil. However, a recent study by researchers at Oxford University has found that large dams cost so much money and take so long to build that they may not be economically viable.


Hong Kong begins destroying 131,000 pounds of elephant ivory


(05/17/2014) Hong Kong has begun destroying its 29.6-metric-ton stockpile of confiscated ivory. On Thursday authorities in the semi-autonomous Chinese city crushed and incinerated a ton of seized ivory in an action they hope will send a message to poachers and traffickers.


Chinese poachers caught with 555 marine turtles, most dead (PHOTOS)


(05/15/2014) On Friday, eleven Chinese fishermen were caught by Filipino police with 555 marine turtles, 378 of which were dead. Officials in the Philippines have since released the 177 living turtles. But the incident has sparked an international standoff between the Philippines and China as the Chinese nationals were arrested in disputed waters in the South China Sea.


Chinese luxury furniture linked to murder, near extinction


(05/12/2014) Intricately carved, meticulously designed, and costing hundreds of thousands of dollars: this is "hongmu," or Chinese luxury furniture reflecting the elite styles of the Ming and Qing dynasties. But while the red-colored furniture may be aesthetically beautiful, it comes with a blood price.


India, not China, has the world's worst urban air pollution

(05/12/2014) Breathing in urban India is hard: of the world's top twenty cities with the worst air, 13 of them are found in India, according to a new analysis by the World Health Organization (WHO). Despite the attention recently given to Chinese cities for atrocious air pollution, many of India's cities are actually worse when comparing annual averages of fine airborne particulates.


China pledges $10 million to combat poaching in Africa

(05/08/2014) The Chinese Premier, Li Keqiang, has pledged $100 million to combat poaching in Africa during a visit to the African Union headquarters in Addis Ababa.


Chinese who eat endangered species could face over ten years in jail

(04/29/2014) It's well known that much of the world's massive illegal wildlife trade ends up in China, including poached tigers, pangolins, and bears. But now those who order pangolin fetuses, tiger blood, or bear bile at a restaurant or market may see significant jail time.


The beef with beef: how 12 strategies could drastically cut agricultural emissions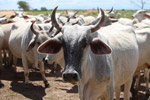 (04/25/2014) Eating less beef, cutting food waste, and utilizing farm landscapes to sequester carbon are three ways a new report suggests the world could rapidly tackle agricultural emissions. Currently, global agriculture accounts for nearly a fifth of the world's greenhouse gas emissions when agriculturally-linked deforestation is included.


After widespread deforestation, China bans commercial logging in northern forests


(04/22/2014) Forestry authorities in China have stopped commercial logging in the nation's largest forest area, marking an end to more than a half-century of intensive deforestation that removed an estimated 600 million cubic meters (21 billion cubic feet) of timber. The logging shutdown was enacted in large part to protect soil and water quality of greater China, which are significantly affected by forest loss in the mountainous region.


Illegal logging makes up 70 percent of Papua New Guinea's timber industry


(04/22/2014) Corruption, weak governance, and powerful timber barons are illegally stripping the forests of Papua New Guinea, according to a new report from the Chatham House. The policy institute finds that 70 percent of logging in Papua New Guinea is currently illegal, despite the fact that 99 percent of land is owned by local indigenous communities.


3 environmental reporting prize winners to explore drivers of deforestation, community forestry, and sustainable seafood in China


(03/19/2014) Mongabay.org, the non-profit arm of environmental science web site Mongabay.com, has selected winners of three environmental reporting prizes under its Special Reporting Initiatives (SRI) program. The three prizes, which were launched in January, explore the impacts of rising human consumption on forest and marine ecosystems. The winners, selected from more than 150 applicants by a panel of issue-area experts, include Robert S. Eshelman, Ruxandra Guidi and Bear Guerra, and Dominic Bracco II and Erik Vance.


Alpine bumblebees capable of flying over Mt. Everest


(02/05/2014) The genus Bombus consists of over 250 species of large, nectar-loving bumblebees. Their bright coloration serves as a warning to predators that they are unwelcome prey and their bodies are covered in a fine coat of hair - known as pile - which gives them their characteristically fuzzy look. Bumblebees display a remarkably capable flight performance despite being encumbered with oversized bodies supported by relatively diminutive wings.


Investigation finds Chinese factory slaughters 600 whale sharks a year

(01/29/2014) A four-year investigation by WildLifeRisk, a Hong Kong-based marine conservation group, has found that a single factory in China's Zhejiang Province slaughters some 600 whale sharks a year to produce oil for cosmetics and health supplements.


Hong Kong to destroy 4,000 dead elephants' worth of ivory


(01/24/2014) The government of Hong Kong will destroy 28 tons of ivory confiscated from traffickers, reports CNN. The announcement, which comes just weeks after China destroyed six tons of seized ivory, suggests that the leaders of the world's largest market for ivory may be getting more serious about addressing a global poaching boom, say conservationists.


How "insect soup" might change the face of conservation


(01/23/2014) Much of what we know about patterns of biodiversity has come from extensive fieldwork, with expert researchers sampling and identifying species in a process that takes thousands of man-hours. But new technologies may revolutionize this process, allowing us to monitor changes in biodiversity at speeds and scales unimaginable just a decade ago.


New frog species discovered on tallest mountain in Indochina


(01/22/2014) A team of Australian and Vietnamese researchers recently discovered a new species of frog in the high elevations of Vietnam's Mount Fansipan, according to a new paper in Zootaxa. The amphibian was named Botsford's leaf-litter frog (Leptolalax botsfordi) as a tribute to Christopher Botsford for his role in amphibian biodiversity research in Asia.


Emissions outsourced to China return to U.S. in form of air pollution

(01/20/2014) Twenty percent of China's air pollution can be attributed to goods exported to America, with some of those emissions drifting back to the Western United States, finds a study published this week in the journal Proceedings of the National Academy of Sciences.


China destroys 6 tons of elephant ivory

(01/06/2014) China authorities destroyed 6.1 tons of illegal ivory during a public event held in Guangzhou on Monday.


China to destroy ivory stockpile

(01/03/2014) The Chinese government plans to destroy a stockpile of contraband elephant ivory and other seized wildlife products next week during a public ceremony in Guangzhou, reports the Wildlife Conservation Society (WCS).


Top 10 HAPPY environmental stories of 2013


(12/19/2013) China begins to tackle pollution, carbon emissions: As China's environmental crisis worsens, the government has begun to unveil a series of new initiatives to curb record pollution and cut greenhouse emissions. The world's largest consumer of coal, China's growth in emissions is finally slowing and some experts believe the nation's emissions could peak within the decade. If China's emissions begin to fall, so too could the world's.


Top 10 Environmental Stories of 2013


(12/10/2013) 1. Carbon concentrations hit 400ppm while the IPCC sets global carbon budget: For the first time since our appearance on Earth, carbon concentrations in the atmosphere hit 400 parts per million. The last time concentrations were this high for a sustained period was 4-5 million years ago when temperatures were 10 degrees Celsius higher. Meanwhile, in the slow-moving effort to curb carbon emissions, the Intergovernmental Panel on Climate Change (IPCC) crafted a global carbon budget showing that most of the world's fossil fuel reserves must be left untouched if we are to avoid catastrophic climate change.


Humans are not apex predators, but meat-eating on the rise worldwide


(12/05/2013) A new paper in Proceedings of the National Academy of Sciences has measured the "trophic level" of human beings for the first time. Falling between 1 and 5.5, trophic levels refer to where species fit on the food chain. Apex predators like tigers and sharks are given a 5.5 on trophic scale since they survive almost entirely on consuming meat, while plants and phytoplankton, which make their own food, are at the bottom of the scale. Humans, according to the new paper, currently fall in the middle: 2.21. However, rising meat-eating in countries like China, India, and Brazil is pushing our trophic level higher with massive environmental impacts.


22,000 elephants slaughtered for their ivory in 2012

(12/02/2013) As the African Elephant Summit open in Botswana today, conservationists released a new estimate of the number of African elephants lost to the guns of poachers last year: 22,000. Some 15,000 elephants killed in 42 sites across 27 countries on the continent, according to newly released data from the CITES program, Monitoring the Illegal Killing of Elephants (MIKE). But conservationists estimate another 7,000 went unreported. The number killed is a slight decrease over 2011 numbers of 25,000.


Hedge fund downgrades stock over company's links to illegal logging in Russian Far East


(12/02/2013) A hedge fund manager has downgraded Lumber Liquidators' stock over the company's alleged links to illegal logging in the Russian Far East, reports The Wall Street Journal. Speaking at the Robin Hood Investors Conference on November 22, Whitney Tilson, the founder of Kase Capital Management, said Lumber Liquidators' stock price may be inflated due to purchases of illegally sourced timber from Russia.


Journalism prizes explore community forestry, commodity supply chains, China's seafood consumption


(12/01/2013) Mongabay.org announces three new $20,000 environmental reporting prizes under its Special Reporting Initiatives program. Three new environmental journalism prizes will enable journalists to do in-depth reporting on three important environmental topics: the role of community forest management in addressing climate change, cleaning up commodity supply chains, and the market for more sustainable seafood in China. The prizes come under Mongabay.org's Special Reporting Initiatives(SRI), a program that provides funding for environmental reporting. Mongabay.org will commit up to $20,000 to fund the top proposal.


Camera traps reveal Amur leopards are breeding in China (photos)


(11/26/2013) Good news today about one of the world's rarest mammals: camera traps in China's Wangqing Nature Reserve have captured the first proof of breeding Amur leopards in the country, according to the Wildlife Conservation Society (WCS). The photos show a mother Amur leopard with two cubs. A recent survey by WWF-Russia estimated the total wild population of Amur leopards at just 50 individuals, but that's a population on the rise (from a possible nadir of 25) and expanding into long-unused territory.


Scientists identify 137 protected areas most important for preserving biodiversity


(11/14/2013) Want to save the world's biodiversity from mass extinction? Then make certain to safeguard the 74 sites identified today in a new study in Science. Evaluating 173,000 terrestrial protected areas, scientists pulled out the most important ones for global biodiversity based on the number of threatened mammals, birds, and amphibians found in the parks. In all they identified 137 protected areas (spread over 74 sites as many protected areas were in the same region) in 34 countries as 'irreplaceable.'


Kids' stories and new stoves protect the golden snub-nosed monkey in China


(11/12/2013) Puppet shows, posters and children's activities that draw from local traditions are helping to save an endangered monkey in China. The activities, which encourage villagers—children and adults alike—to protect their forests and adopt fuel-efficient cooking stoves, have worked, according to a report published in Conservation Evidence. Local Chinese researchers, supported by the U.S.-based conservation organization Rare, designed the campaign to protect the monkeys.


Bolivia, Madagascar, China see jump in forest loss

(11/01/2013) Loss of forest cover increased sharply in Bolivia, Madagascar, and Ecuador during the third quarter of 2013, according to an update from NASA scientists.


'Remarkable year': could 2012 mark the beginning of a carbon emissions slowdown?

(10/31/2013) Global carbon dioxide emissions hit another new record of 34.5 billion tons last year, according to a new report by the Netherlands Environment Assessment Agency and the European Commission's Joint Research Centre, but there may be a silver lining. Dubbing 2012 a "remarkable year," the report found that the rate of carbon emission's rise slowed considerably even as economic growth continued upward.


New campaign: hey China, stop killing the 'pandas of Africa'


(10/29/2013) A new public-service campaign in China will ask potential ivory and rhino horn buyers to see the victims of these illicit trades in a new light: as the "pandas of Africa." The posters are a part of WildAid's 'Say No to Ivory and Rhino Horn' campaign, which was launched earlier in the year.


Shanghai to ban coal by 2017

(10/28/2013) China's largest city and one of the world's biggest, Shanghai, is set to ban coal burning in just four years, according to a new Clean Air Action Plan. The city-wide ban on coal burning is one effort among many to get Shanghai's infamous smog under control as well as another sign that China has begun to take its pollution problems more seriously.


Advertising campaign changing minds in China on ivory trade


(10/16/2013) For three years, the International Fund for Animal Welfare (IFAW) has been running advertizing campaigns in Chinese cities to raise awareness on the true source of ivory: slaughtered elephants. A recent evaluation of the campaign by Rapid Asia found that 66 percent of those who saw the ads said they would "definitely" not buy ivory in the future.


Unlikely success: how Zimbabwe has become a global leader in rhino conservation


(10/02/2013) With its collapsed economy, entrenched poverty, and political tremors, one would not expect that a country like Zimbabwe would have the capacity to safeguard its rhinos against determined and well-funded poachers, especially as just across the border South Africa is currently losing over two rhinos a day on average. And indeed, without the Lowveld Rhino Trust (LRT), rhinos in Zimbabwe would probably be near local extinction. But the LRT, which is centrally involved in the protection of around 90 percent of the country's rhinos in private reserves along with conservancy members, has proven tenacious and innovative in its battle to safeguard the nation's rhinos from the poaching epidemic.


China punishes top oil companies for failing to clean up their acts

(09/03/2013) China's top two oil companies have been penalized for missing pollution targets, reports China Central Television (CCTV). The Ministry of Environmental Protection has suspended all refinery projects for China National Petroleum Corporation (CPNC) and the China Petrochemical Corporation (Sinopec) until they meet their pollution targets. The move is a part of a wider crackdown on pollution across China, which has suffered from record air pollution.


China pledges $275 billion over 5 years to cut record air pollution

(08/19/2013) Last week China announced it was going to spend over a quarter of a trillion dollars ($275 billion) to fight rampant and life-threatening pollution in its urban centers over the next five years. Recent decades of unparalleled economic growth has taken a drastic environmental toll in China, including record air pollution levels in Beijing. The announcement follows other news, including that the Chinese government has recently scrapped a massive 2,000 megawatt coal plant project near the cities of Hong Kong and Shenzhen.


Endangered Chinese monkey population recovering

(08/14/2013) The number of black snub-nosed monkeys in southwestern China has increased by more than 50 percent since the 1990's due to conservation efforts, reports Chinese state media.


China's growing wine industry threatening pandas and other endangered species

(08/14/2013) In 1985, Li Hua visited a valley in the foothills of the Tibetan plateau. The area was better known for its panda population, but the oenologist realized that its high altitude, hours of sunshine, sandy soil and low precipitation also offered ideal conditions for growing grapes.


Booming cashmere trade eating up habitat for snow leopards, saiga, and wild yak


(07/25/2013) Snow leopards, wild yaks and other iconic wildlife on the world's highest mountains and great steppes are becoming "fashion victims" of the surging global trade in cashmere, new research has revealed. Scientists found wildlife being driven to the margins of survival by the "striking but unintended consequences" of huge increases in the numbers of the goats producing the luxurious lightweight wool.


Zoos call on governments to take urgent action against illegal wildlife trade (photos)


(07/24/2013) In a single night in March, a band of heavily-armed, horse-riding poachers slaughtered 89 elephants in southern Chad, thirty of which were pregnant females. The carnage was the worst poaching incident of the year, but even this slaughter paled in comparison to the 650 elephants killed in a Cameroon park in 2012. Elephant poaching is hitting new records as experts say some 30,000 elephants are being killed every year for their ivory tusks. But the illegal wildlife trade—estimated at $19 billion—is not just decimating elephants, but also rhinos, big cats, great apes, and thousands of lesser-known species like pangolins and slow lorises. This growing carnage recently led to representatives of over 40 zoos and dozens of wildlife programs to call on governments around the world to take immediate action on long-neglected wildlife crime.


First ever pangolin conference concludes all eight species in trouble

(07/23/2013) Demand for scales, meat, and even fetuses of pangolins have pushed all eight species of this unique mammalian order—Pholidota—toward extinction, according to the world's first ever pangolin conference with the International Union for Conservation of Nature - Species Survival Commission (IUCN-SSC) Pangolin Specialist Group. Meeting in Singapore earlier this month, 40 conservationists from 14 countries discussed the plight of these little-known scaly mammals and how to turn around their global decline.


Mammals of China - book review

(07/22/2013) China is home to greater than 10% of the Earth's mammals. In the Mammals of China, Andrew T. Smith, PhD and Yan Xie, PhD have produced a comprehensive easy-to-read pocket guide to this outstanding biodiversity. Mammals of China is the first time that the natural history of all the mammals of China are included in a single pocket guide book resource.


Stunning moth species discovered in the mountains of China


(07/17/2013) A new species of moth (Stenoloba solaris) was discovered in the Yunnan province of China, a new addition to the nascent genus of moth, Stenoloba. The discovery was published in the open access journal ZooKeys. The moth is colloquially known as the "sun moth" because of the intricate pattern that covers its upper wings and resembles the rising sun.


Chinese lose 2.5 billion years of life expectancy due to coal burning

(07/08/2013) Chinese who live north of the Huai River will lose an aggregate 2.5 billion years of life expectancy due to the extensive use of coal burning in the region, concludes a new study published in Proceedings of the National Academy of Sciences.


Yangtze finless porpoise drops to Critically Endangered

(07/07/2013) The newest update to the IUCN Red List has downgraded the status of the Yangtze finless porpoise (Neophocaena asiaeorientalis asiaeorientalis) from Endangered to Critically Endangered, reflecting the deteriorating state of arguably the world's most degraded river system. The downgrade follows a survey last year that counted only 1,000 animals, a 50 percent decline from 2006.


New long-horned beetle discovered in China


(07/03/2013) Recent expeditions by the Chinese Academy of Science's Institute of Zoology to the Yunnan Province of China have uncovered the existence of a new species of long-horned beetle. This newly discovered beetle has a beautifully colored blue-green body with short, slender, and distinctively blue legs according to a new article in Zookeys.


In age of climate change, Australia's vast coal fields could become worthless

(07/02/2013) Australia's huge coal industry is a speculative bubble ripe for financial implosion if the world's governments fulfill their agreement to act on climate change, according to a new report. The warning that much of the nation's coal reserves will become worthless as the world hits carbon emission limits comes after banking giant Citi also warned Australian investors that fossil fuel companies could do little to avoid the future loss of value.


Featured video: gorgeous golden takin caught on camera trap

(06/12/2013) The takin (Budorcas taxicolor) is a goat-antelope species that lives in the Himalayan Mountains. Takins are social bovines and are often spotted traveling in packs of 15 or more. Packs tend to be composed of female takins as the male takin is largely solitary outside of the summer rutting season. The takin is listed as a Vulnerable species by the IUCN Red List and is considered to be Endangered in China.


Tibetan monks partner with conservationists to protect the snow leopard


(06/10/2013) Tibetan monks could be the key to safeguarding the snow leopard (Panthera uncia) from extinction, according to an innovative program by big cat NGO Panthera which is partnering with Buddhist monasteries deep in leopard territory. Listed as Endangered by the IUCN Red List, snow leopard populations have dropped by a fifth in the last 16 years or so. Large, beautiful, and almost never-seen, snow leopards are the apex predators of the high plateaus and mountains of central Asia, but their survival like so many big predators is in jeopardy.


African militias trading elephant ivory for weapons


(06/05/2013) The Lord's Resistance Army (LRA) is using lucrative elephant poaching for ivory to fund its activities, according to a report published on Tuesday. Eyewitness accounts from park rangers, Lord's Resistance Army (LRA) escapees and recent senior defectors report that the fugitive warlord Joseph Kony, who is wanted by the international criminal court for war crimes and crimes against humanity, ordered African forest elephants to be killed in Garamba national park in the Democratic Republic of Congo (DRC) and the tusks sent to him.


Scientists discover two mini-spiders in China (photos)


(05/23/2013) Scientists have uncovered two miniature spiders living on mountains in China's southern region, one of which is among the smallest spiders recorded worldwide, according to a new paper in ZooKeys. Both spiders belong to the Mysmenidae family, which is made up of mini-spiders with eight eyes.


China to begin cutting carbon emissions one city at a time

(05/23/2013) China has unveiled details of its first pilot carbon-trading program, which will begin next month in the southern city of Shenzhen. The trading scheme will cover 638 companies responsible for 38% of the city's total emissions, the Shenzhen branch of the powerful National Development and Reform Commission (NDRC) announced on Wednesday. The scheme will eventually expand to include transportation, manufacturing and construction companies.


China approves another mega-dam that will imperil endangered species

(05/21/2013) Chinese environmental authorities have approved construction plans for what could become the world's tallest dam, while acknowledging that the project would affect endangered plants and rare fish species.


What if companies actually had to compensate society for environmental destruction?


(04/29/2013) The environment is a public good. We all share and depend on clean water, a stable atmosphere, and abundant biodiversity for survival, not to mention health and societal well-being. But under our current global economy, industries can often destroy and pollute the environment—degrading public health and communities—without paying adequate compensation to the public good. Economists call this process "externalizing costs," i.e. the cost of environmental degradation in many cases is borne by society, instead of the companies that cause it. A new report from TEEB (The Economics of Ecosystems and Biodiversity), conducted by Trucost, highlights the scale of the problem: unpriced natural capital (i.e. that which is not taken into account by the global market) was worth $7.3 trillion in 2009, equal to 13 percent of that year's global economic output.


China to phase out super greenhouse gas

(04/24/2013) Some eight billion tonnes of greenhouse gases could be kept out of the atmosphere if China sticks to a deal with the United Nation's Montreal Protocol to eliminate the production of hydro-fluorocarbons (HCFCs). In return for phasing out HCFC production by 2030, the Multilateral Fund of the Montreal Protocol on Substances has promised China of funding up to $385 million.


China 'looting' Africa of its fish

(04/24/2013) Just 9% of the millions of tonnes of fish caught by China's giant fishing fleet in African and other international waters is officially reported to the UN, say researchers using a new way to estimate the size and value of catches. Fisheries experts have long considered that the catches reported by China to the UN's Food and Agriculture Organization (UNFAO) are low but the scale of the possible deception shocked the authors.


The river of plenty: uncovering the secrets of the amazing Mekong


(04/23/2013) Home to giant catfish and stingrays, feeding over 60 million people, and with the largest abundance of freshwater fish in the world, the Mekong River, and its numerous tributaries, brings food, culture, and life to much of Southeast Asia. Despite this, little is known about the biodiversity and ecosystems of the Mekong, which is second only to the Amazon in terms of freshwater biodiversity. Meanwhile, the river is facing an existential crisis in the form of 77 proposed dams, while population growth, pollution, and development further imperil this understudied, but vast, ecosystem.


Rhino horn madness: over two rhinos killed a day in South Africa

(04/22/2013) Rhino poachers have killed 232 rhinos during 2013 so far in South Africa, reports Annamiticus, which averages out to 2.1 a day. The country has become a flashpoint for rhino poaching as it holds more rhinos than any other country on Earth. Rhinos are being slaughter for their horns, which are believed to be a curative in Chinese traditional medicine, although there is no evidence this is so.


'Carbon bubble' could cause next global financial crisis

(04/22/2013) The world could be heading for a major economic crisis as stock markets inflate an investment bubble in fossil fuels to the tune of trillions of dollars, according to leading economists. "The financial crisis has shown what happens when risks accumulate unnoticed," said Lord (Nicholas) Stern, a professor at the London School of Economics. He said the risk was "very big indeed" and that almost all investors and regulators were failing to address it.


Yangtze porpoise down to 1,000 animals as world's most degraded river may soon claim another extinction


(04/16/2013) A survey late last year found that the Yangtze finless porpoise (Neophocaena asiaeorientalis asiaeorientalis) population has been cut in half in just six years. During a 44-day survey, experts estimated 1,000 river porpoises inhabited the river and adjoining lakes, down from around 2,000 in 2006. The ecology of China's Yangtze River has been decimated the Three Gorges Dam, ship traffic, pollution, electrofishing, and overfishing, making it arguably the world's most degraded major river. These environmental tolls have already led to the likely extinction of the Yangtze river dolphin (Lipotes vexillifer), or baiji, and possibly the Chinese paddlefish (Psephurus gladius), which is one of the world's longest freshwater fish.


Double bad: Chinese vessel that collided with protected coral reef holding 22,000 pounds of pangolin meat

(04/15/2013) What do you do when you're smuggling 22,000 pounds of an endangered species on your boat? Answer: crash into a protected coral reef in the Philippines. Last Monday a Chinese vessel slammed into a coral reef in the Tubbataha National Marine Park; on Saturday the Filipino coastguard discovered 400 boxes of pangolin meat while inspecting the ship. Pangolins, which are scaly insect-eating mammals, have been decimated by the illegal wildlife trade as their scales are prized in Chinese Traditional Medicine and their meat is considered a delicacy.


Market figures out that geckos don't cure AIDS, but killing continues

(04/12/2013) Millions of tokay geckos continue to be traded for traditional medicine, despite waning belief that the colorful lizards are a cure for AIDS, reports a new study from TRAFFIC.


Amur leopard population rises to 50 animals, but at risk from tigers, poachers


(04/09/2013) In the remote Russian far east, amid pine forests and long winters, a great cat may be beginning to make a recovery. A new survey estimates that the Amur leopard (Panthera pardus orientalis) population has risen to as many as 50 individuals. While this may not sound like much, it's a far cry from the a population that may have fallen to just 25 animals. Sporting the heaviest coat of any leopard, the Amur leopard largely hunts hoofed animals, such as deer and boar, in a forest still ruled by the Siberian tiger.


Air pollution killed 7 million people in 2010

(04/09/2013) Seven million people died from air pollution in 2010, according to new data from the Global Burden of Disease Study 2010, published in the medical journal Lancet. The research found that indoor air pollution killed 3.5 million people in 2010, outdoor air pollution 3.3 million, and ground level ozone pollution 200,000 people.


30% of Brazil's emissions from deforestation are export-driven


(04/05/2013) 2.7 billion tons of carbon dioxide emissions or 30 percent of the carbon associated with deforestation in the Brazilian Amazon between 2000 and 2010 was effectively exported in the form of beef products and soy, finds a new study published in the journal Environmental Research Letters. The research underscores the rising role that global trade plays in driving tropical deforestation.


Infamous elephant poacher turns cannibal in the Congo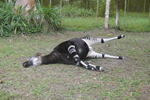 (04/03/2013) Early on a Sunday morning last summer, the villagers of Epulu awoke to the sounds of shots and screaming. In the eastern reaches of the Democratic Republic of the Congo, that can often mean another round of violence and ethnic murder is under way. In this case, however, something even more horrific was afoot.


Poachers enlisting impoverished wildlife rangers as accomplices in elephant, rhino killing

(04/01/2013) Corruption among wildlife rangers is becoming a serious impediment in the fight against poaching, fuelled by soaring levels of cash offered by criminal poacher syndicates, senior conservation chiefs have admitted. Rangers in countries as diverse as Tanzania and Cambodia are being bribed by increasingly organised poaching gangs keen to supply ivory, rhino horn and tiger parts to meet huge consumer demand in Asia.


Progress in incentive-based protection of forests and other watersheds

(03/29/2013) There are two ways to look at Charting New Waters: State of Watershed Payments 2012 - the latest report released by Forest Trends on incentive-based water protection. One is that investments in watershed protection are fast approaching a tipping point - rising 25% from the previous year and with 25% of all recorded investments occurring within last two years. The other is that investments in watershed protection have a long ways to go before they are more than a scant drop in the bucket in terms of world GDP, prevalent outside of China, or independent of government/non-profit aid. The truth lies somewhere in between.


China may push geoengineering as solution to climate change

(03/26/2013) The political dilemma over geoengineering – deliberate, large-scale intervention in the climate system designed to counter global warming or offset some of its effects – will perhaps be most acute in China.


China's 80 billion-a-year chopstick habit impacts forests

(03/17/2013) China's surging demand for disposable chopsticks is taking an increasing toll on the country's forests, reports Chinese state media.


Elephant woes: conservationists mixed on elephant actions at CITES


(03/14/2013) Conservationists couldn't agree if the glass was half-full or half-empty on action to protect elephants at the Convention on International Trade in Endangered Species (CITES) in Bangkok, Thailand. Elephants, especially in Africa, have faced a massive rise in poaching over the last decade with tens-of-thousands shot dead every year. Forests elephants in central Africa have been especially targeted: new research estimates that an astounding 60 percent of the world's forest elephants have been slaughtered for their tusks in the last ten years alone. While conservationists had hopes that CITES would move aggressively against elephant poaching, the results were a decidedly mixed-bag.


Dozens of tropical trees awarded new protections at CITES

(03/12/2013) Numerous species of rosewood and ebony from Madagascar, Latin America, and Southeast Asia were granted protection today at the Convention on International Trade in Endangered Species (CITES) in Bangkok, Thailand. The ruling comes one day after CITES granted the first protections ever to sharks and manta rays.


Sharks and rays win protections at CITES


(03/11/2013) Today, for the first time, sharks and rays have won the vote for better protection under CITES (the Convention on International Trade in Endangered Species), the world's regulating body on trade in threatened species. Five shark species and manta rays, which includes two species, have received enough votes to be listed under Appendix II of CITES, which means tougher regulations, but not an outright ban. However, the votes could still be overturned before the end of the meeting.


China delays carbon tax

(03/07/2013) China will not introduce a carbon tax in 2013, reports Bloomberg.


What happened to the elephants of Bouba Ndjida? [warning: graphic photos]


(03/07/2013) A new report released by the Wildlife Conservation Society says that poachers have killed a staggering 62 percent of Africa's forest elephants in the last decade. The insatiable demand for elephant ivory hails mainly from China and Thailand, which is ironically hosting this year's CITES (CoP16) meeting. The meeting will continue until March 13 2013. The study is based on a survey of five elephant range states including Cameroon. Cameroon is the home of Bouba Ndjida National Park, where the dizzying massacre of 650 elephants occurred last year.


Has shark fin consumption peaked at 100M dead sharks per year?


(03/05/2013) While a new study warns that up to 100M sharks are killed annually, there are signs out of China that demand for shark fin may be on the decline. A study published last week in the journal Marine Policy estimated shark deaths at 100 million in 2000 and 97 million in 2010, suggesting a slight drop in shark killing. Meanwhile reports out of China in recent months suggest an accelerating decline in shark fin consumption. China is the top market for shark fin, which is consumed as a status symbol, typically at wedding ceremonies and business dinners.



Page 1 | Page 2 | Page 3 | Page 4 | Page 5