News articles on certification

---
Mongabay.com news articles on certification in blog format. Updated regularly.






Sales of RSPO-certified palm oil surge 225%

(01/10/2011) Sales of palm oil certified under the leading sustainability standard surged 225 percent in 2010, suggesting growing consumer interest in more responsibly-sourced palm oil.
Converting palm oil companies from forest destroyers into forest protectors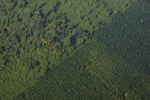 (01/02/2011) In efforts to save the world's remaining rainforests great hopes have been pinned on "degraded lands" — deforested lands that are presently sitting idle in tropical countries. Optimists say shifting agriculture to such lands will help humanity produce enough food to meet growing demand without sacrificing forests and biodiversity and exacerbating social conflict. But to date, degraded lands remain an enigma, especially in Indonesia, where deforestation continues at a rapid pace. Degraded lands are often misclassified by various Indonesian ministries—land in a far-off province may be listed as "wasteland" by Jakarta, but in reality is blanked by verdant forest that sequesters carbon, houses wildlife, and affords communities with food, water, and other essentials. Granting logging and plantation concessions on these lands can result in conflict and environmental degradation.
Groups call on KFC to end greenwashing

(12/19/2010) A coalition of environmental groups is calling on Kentucky Fried Chicken to end its use of products carrying the Sustainable Forestry Initiative (SFI) certification label.
Indonesia to launch rival palm oil certification standard
(11/10/2010) The Indonesian government is moving closer to launching its own certification system to ensure less damaging palm oil production, reports the Jakarta Post. The scheme would rival the Roundtable on Sustainable Palm Oil, a multi-stakeholder body that has been developing criteria since 2004 and began shipping certified sustainable palm oil (CSPO) in 2008.
U.S. companies should help drive push toward sustainable palm oil
(11/09/2010) U.S. companies should take a leadership role in helping ensure that palm oil production is sustainable and does not come at the cost of forests, climate, and communities, argues a new report published ahead of the annual meeting of the Roundtable on Sustainable Palm Oil (RSPO). The report, published by the National Wildlife Federation (NWF), says that while the U.S. is only a minor consumer of palm oil, its demand for the vegetable oil is fast rising, increasing four-fold since 2006. Palm oil, which is among the cheapest of vegetables owing to its high yield, is now found in up to 50 percent of packaged retail food products.
Eco-friendly palm oil conference opens

(11/08/2010) The Roundtable on Sustainable Palm Oil (RSPO), a body that has devised certification criteria to improve the social and environmental performance of palm oil, opens its annual meeting tomorrow in Jakarta.
Embattled palm oil company seeks redemption from certification body

(10/30/2010) Golden Agri-Resources (GAR) and its subsidiaries, Indonesia-based PT Sinar Mas Agro Resources & Technology (SMART) and PT Ivo Mas Tunggal, had submitted plans for coming into compliance with the Roundtable on Sustainable Palm Oil, a certification body for "greener" palm oil, reports Dow Jones.
Corporations, conservation, and the green movement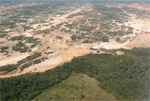 (10/21/2010) The image of rainforests being torn down by giant bulldozers, felled by chainsaw-wielding loggers, and torched by large-scale developers has never been more poignant. Corporations have today replaced small-scale farmers as the prime drivers of deforestation, a shift that has critical implications for conservation. Until recently deforestation has been driven mostly by poverty—poor people in developing countries clearing forests or depleting other natural resources as they struggle to feed their families. Government policies in the '60s, '70s, and '80s had a multiplier effect, subsidizing agricultural expansion through low-interest loans, infrastructure projects, and ambitious colonization schemes, especially in the Amazon and Indonesia. But over the past two decades, this has changed in many countries due to rural depopulation, a decline in state-sponsored development projects, the rise of globalized financial markets, and a worldwide commodity boom. Deforestation, overfishing, and other forms of environmental degradation are now primarily the result of corporations feeding demand from international consumers. While industrial actors exploit resources more efficiently and cause widespread environmental damage, they also are more sensitive to pressure from consumers and environmental groups. Thus in recent years, it has become easier—and more ethical—for green groups to go after corporations than after poor farmers.
Walmart takes on Amazon deforestation

(10/18/2010) The world's largest retailer last week announced new sourcing criteria for commodities closely associated with deforestation: palm oil and beef from the Amazon.
Can 'boutique capitalism' help protect the Amazon?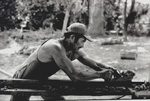 (10/11/2010) Most companies talk green, but few—almost none in fact—actually walk the walk. Sustainable design company, Ecostasy, not only walks the walk, but actually seeks out among the most challenging places to work: the imperiled Brazilian Amazon. Specializing in hand-crafted products by indigenous groups—such as jewelry, pots, and furniture—Ecostasy seeks to balance smart economics, environmental protection, and community development. Make no mistake, however, Ecostasy is not a non-profit, but a rare and refreshing example of a company truly dedicated to changing the world for the better. "In my mind, a virtuous company does not compromise ethical principles for economic interests. For me, being ethical is comprised of conducting oneself with honesty and responsibility to one's constituencies (customers, employees, suppliers), society and the environment," Katherine Ponte, founder of Ecostasy, told mongabay.com in an interview.
The Nestlé example: how responsible companies could end deforestation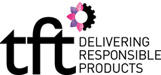 (10/06/2010) The NGO, The Forest Trust (TFT), made international headlines this year after food giant Nestlé chose them to monitor their sustainability efforts. Nestlé's move followed a Greenpeace campaign that blew-up into a blistering free-for-all on social media sites. For months Nestle was dogged online not just for sourcing palm oil connected to deforestation in Southeast Asia—the focus of Greenpeace's campaign—but for a litany of perceived social and environmental abuses and Nestlé's reactions, which veered from draconian to clumsy to stonily silent. The announcement on May 17th that Nestlé was bending to demands to rid its products of deforestation quickly quelled the storm. Behind the scenes, Nestlé and TFT had been meeting for a number of weeks before the partnership was made official. But can TFT ensure consumers that Nestlé is truly moving forward on cutting deforestation from all of its products?
Australia may require labeling of products containing palm oil

(10/01/2010) An Australian senator introduced a legislation that would require manufacturers to specify whether palm oil has been used in their food products, reports the Australian Associated Press. Presently food labeling laws in Australia allow companies to list palm oil as a generic "vegetable oil" on packaging even though it comes from a palm tree.
Burger King drops palm oil supplier linked to Borneo rainforest destruction

(09/02/2010) Burger King announced it would no longer source palm oil from Sinar Mas, an Indonesian conglomerate, after an independent audit showed one of the company's subsidiaries had destroyed rainforests and carbon-dense peatlands in Borneo and Sumatra, according to a statement on the fast food chain's Facebook page.
Cargill backtracks on sustainability push for palm oil, says activist group

(08/26/2010) Cargill has not suspended its relationship with a palm oil company recently exposed for misleading investors and buyers on its environmental transgressions, reports the Rainforest Action Network (RAN), an activist group campaigning against environmentally-damaging forms of palm oil production.
Audit finds palm oil company destroyed peatlands, but not primary forest
(08/10/2010) An environmental audit of palm oil company, PT SMART, found that the company had not cut primary rainforest, yet had destroyed carbon-rich peatlands; however the audit analyzed only 40 percent of PT SMART's holdings and investigated none of its plantations in New Guinea. A subsidiary of agricultural giant Sinar Mas, PT SMART has been accused in a number of reports by Greenpeace of both destroying high conservation value forests and draining peatlands. Greenpeace's reports caused both food giants Unilever and Nestle to drop PT SMART as a supplier of their palm oil, while Cargill stated it would wait to hear the results of the audit. Given the audit's results, both sides are claiming victory.
Longtime target of green groups, Cargill, to supply sustainably-certified palm oil to Unilever
(07/30/2010) Agriculture giant Cargill has announced an agreement to supply Unilever with 10,000 metric tons of palm oil sustainably-certified from the Round Table for Sustainable Palm Oil (RSPO). Cargill has often come under fire from green groups for being linked to the rainforest destruction. The Dutch-English company Unilever—the world's biggest buyer of palm oil—has been trying to move its palm oil sources away from deforestation with a goal of sourcing only 'sustainable' palm oil by 2015.
Indonesian people-not international donors or orangutan conservationists-will determine the ultimate fate of Indonesia's forests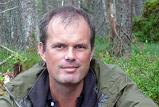 (07/29/2010) Many of the environmental issues facing Indonesia are embodied in the plight of the orangutan, the red ape that inhabits the islands of Borneo and Sumatra. Orangutan populations have plummeted over the past century, a result of hunting, habitat loss, the pet trade, and human-ape conflict. Accordingly, governments, charities, and concerned individuals have ploughed tens of millions of dollars into orangutan conservation, but have little to show in terms of slowing or reversing the decline. The same can be said about forest conservation in Indonesia: while massive amounts of money have been put toward protecting and sustainable using forests, the sum is dwarfed by the returns from converting forests into timber, rice, paper, and palm oil. So orangutans—and forests—continue to lose out to economic development, at least as conventionally pursued. Poor governance means that even when well-intentioned measures are in place, they are often undermined by corruption, apathy, or poorly-designed policies. So is there a future for Indonesia's red apes and their forest home? Erik Meijaard, an ecologist who has worked in Indonesia since 1993 and is considered a world authority on orangutan populations, is cautiously optimistic, although he sees no 'silver bullet' solutions.
Amazon soy moratorium extended

(07/08/2010) Brazilian soy farmers have extended their moratorium on Amazon deforestation for another year, reports Greenpeace.
Walmart fires back at Greenpeace over deforestation charges
(07/07/2010) Walmart on Wednesday fired back at Greenpeace after the activist group linked the retail giant to destruction of Indonesia's rainforests through its purchases from Sinar Mas Group's Asia Pulp & Paper (APP), a Singapore-based firm associated with destructive logging practices. Noting that it was already working with Greenpeace to eliminate deforestation from its supply chain, the world's largest retailer said it "does not support deforestation" and does not source from APP for its "largest markets." Walmart said it was "surprised" Greenpeace targeted it in a recent press release announcing a new report.
Indonesia's plan to save its rainforests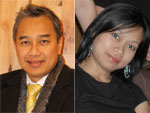 (06/14/2010) Late last year Indonesia made global headlines with a bold pledge to reduce deforestation, which claimed nearly 28 million hectares (108,000 square miles) of forest between 1990 and 2005 and is the source of about 80 percent of the country's greenhouse gas emissions. President Susilo Bambang Yudhoyono said Indonesia would voluntarily cut emissions 26 percent — and up to 41 percent with sufficient international support — from a projected baseline by 2020. Last month, Indonesia began to finally detail its plan, which includes a two-year moratorium on new forestry concession on rainforest lands and peat swamps and will be supported over the next five years by a one billion dollar contribution by Norway, under the Scandinavian nation's International Climate and Forests Initiative. In an interview with mongabay.com, Agus Purnomo and Yani Saloh of Indonesia's National Climate Change Council to the President discussed the new forest program and Norway's billion dollar commitment.
Timber certification is not enough to save rainforests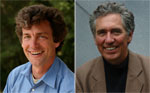 (06/02/2010) In the 1980s and 1990s pressure from activist groups led some of the world's largest forestry products companies and retailers to join forces with environmentalists to form the Forest Stewardship Council (FSC), a certification standard that aims to reduce the environmental impact of wood and paper production on natural forests. Despite initial skepticism on whether buyers would pay a premium for greener forest products, FSC quickly grew and by 2000 had become a standard in many markets, including Europe and the United States. Companies like Home Depot, Lowe's, and Ikea are today strong supporters of the FSC. But the FSC has not been without controversy. In recent years some activists have voiced concern about FSC standards as well as the credibility of auditors that certify timber operations. Among the initiative's supporters is the Rainforest Action Network (RAN), a group best known for its aggressive protest tactics. RAN says engagement with the FSC is better than the alternative: leaving the timber industry to devise its own sustainability standards.
New protected areas in Brazil contribute to major drop in Amazon deforestation rate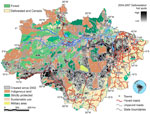 (06/01/2010) Protected areas in the Brazilian Amazon are proving highly effective in reducing forest loss in Earth's largest rainforest, reports a new study based on analysis of deforestation trends in and around indigenous territories, parks, military holdings, and sustainable use reserves. The research, published in the early edition of Proceedings of the National Academy of Sciences, finds that 37 percent of the recent decline in deforestation in the Brazilian Amazon can be attributed to newly established protected areas. Brazil designated some 709,000 square kilometers (274,000 sq mi) of Amazon forest — an area larger than the state of Texas — between 2002 and 2009 under its Amazon Protected Areas Program (ARPA). Meanwhile deforestation in the Brazilian Amazon fell by nearly three-quarters between 2004 and 2009.
Certified sustainable palm oil sales reach record level

(04/09/2010) Sales of palm oil certified under the green criteria set by the Roundtable on Sustainable Palm Oil (RSPO) reached a record high in March, climbing nearly 8 percent over February 2010 to 136,000 metric tons, reports the RSPO in its monthly bulletin.
Brazilian cattle giants move toward zero deforestation in the Amazon

(04/07/2010) Brazilian cattle companies are making progress in their effort to map their supply-chains in the Amazon but are still falling short of their commitment to zero deforestation in the region, reports Greenpeace after a meeting at the Brazilian Association of Meat Exporters (ABIEC) in Sao Paulo.
Nestle's palm oil debacle highlights current limitations of certification scheme
(03/26/2010) Last week Nestle, the world's largest food processor, was caught in a firestorm when it attempted to censor a Greenpeace campaign that targeted its use of palm oil sourced from a supplier accused of environmentally-damaging practices. The incident brought the increasingly raucous debate over palm oil into the spotlight and renewed questions over an industry-backed certification scheme that aims to improve the crop's environmental performance.
REDD may not provide sufficient incentive to developers over palm oil
(02/22/2010) In less than a generation oil palm cultivation has emerged as a leading form of land use in tropical forests, especially in Southeast Asia. Rising global demand for edible oils, coupled with the crop's high yield, has turned palm oil into an economic juggernaut, generating us$ 10 billion in exports for Indonesia and Malaysia, which account for 85 percent of palm oil production, alone. Today more than 40 countries - led by China, India, and Europe - import crude palm oil.
Companies disclose deforestation risk in their supply chains

(02/10/2010) An initiative that aims to root out deforestation by increasing the transparency of global supply chains released the results of its first survey on Wednesday, finding that most companies were not previously looking at the issue. Of 217 companies contacted by the Forest Footprint Disclosure project, only 35 responded with full data disclosure, including British Airways, BMW, Travis Perkins, L'Oréal, Weyerhaeuser, Kingfisher, Adidas, Nike, Mondi Marks & Spencer, Sainsbury's, and Unilever.
Certified palm oil sales accelerate

(02/05/2010) For the first time, sales of certified sustainable palm oil have nearly met production, reports the Roundtable on Sustainable Palm Oil (RSPO), a group that has developed the leading environmental certification standard for palm oil.
UK failing to meet biofuel sustainability standard

(02/01/2010) Only 4 percent of biofuel imported for use in the UK meets the environmental sustainability standard set by the Renewable Transport Fuel Obligation (RFTO), reports a new assessment from the Renewable Fuels Agency.
Dispelling myths about the US Lacey Act

(01/21/2010) The Environmental Investigation Agency (EIA) has released a document to dispel common myths related to the 2008 amendment to the Lacey Act, which makes it possible for the United States to support efforts to combat illegal logging both abroad and at home.
Rainforest conservation: a year in review
(12/27/2009) 2009 may prove to be an important turning point for tropical forests. Lead by Brazil, which had the lowest extent of deforestation since at least the 1980s, global forest loss likely declined to its lowest level in more than a decade. Critical to the fall in deforestation was the global financial crisis, which dried up credit for forest-destroying activities and contributed to a crash in commodity prices, an underlying driver of deforestation.
Forest destruction by Sinar Mas undermines efforts to develop and promote greener palm oil

(12/14/2009) An investigation commissioned by Unilever, the world's largest buyer of palm oil, confirms that Indonesian group Sinar Mas, the world's second largest producer of palm oil, has been destroying forests and peatlands despite committing to "greener" palm oil production as a member of the Roundtable on Sustainable Palm Oil (RSPO). Unilever has now suspended its $32.6 million contract with Sinar Mas.
Eco-label for rainforest products could boost sustainability

(12/06/2009) Tropical forests around the world continue to fall, largely the result of logging and conversion to agriculture. But new hope for forests has emerged under a scheme that would reward countries for reducing greenhouse gas emissions from deforestation and degradation. Some variations of the concept, which is known as REDD, would allow for "sustainable forest management" (SFM), that is, reduced impact logging of forests, as well as harvesting of non-wood forest products (NWFPs) like seeds, fruit, and game. But the extent to which this harvesting affects forest ecology, and therefore carbon sequestration, is still poorly understood.
Brazil could halt Amazon deforestation within a decade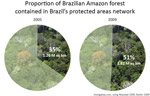 (12/03/2009) Funds generated under a U.S. cap-and-trade or a broader U.N.-supported scheme to reduce greenhouse gas emissions from deforestation and degradation ("REDD") could play a critical role in bringing deforestation in the Brazilian Amazon to a halt, reports a team writing in the journal Science. But the window of opportunity is short — Brazil has a two to three year window to take actions that would end Amazon deforestation within a decade.
In absence of measures to address consumption, REDD may fail to protect forests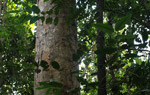 (12/02/2009) Rising demand for timber and agricultural products could work against a proposed initiative to reduce emissions from deforestation and degradation (REDD), warns a new report from the Environmental Investigation Agency (EIA). The briefing, Putting the Brakes on Drivers of Forest Destruction: A Shared Responsibility, says that investment in REDD will not be enough to protect forests if the underlying drivers of deforestation — namely consumption — are not addressed. It urges negotiators to re-insert critical text that has been dropped from the working text on REDD ahead of next week's climate change conferences in Copenhagen.







"Responsible" palm oil producers pledge not to develop endangered Sumatra rainforest

(11/13/2009) Members of the Roundtable on Sustainable Palm Oil (RSPO), an initiative developing criteria to improve the environmental performance of palm oil, agreed to declare the Bukit Tigapuluh Ecosystem in Sumatra a 'high conservation value area'. The decision, voted on by RSPO General Assembly members at the group's annual meeting earlier this month in Kuala Lumpur, effectively bans oil palm development of the endangered forest ecosystem by RSPO members.





Non-Malaysian and Indonesian palm oil producers pledge not to develop peatlands for plantations

(11/04/2009) Palm oil producers outside of Malaysia and Indonesia pledged to stop developing new plantations on peatlands, circumventing an impasse that developed between palm oil producers and environmental groups meeting this week at the Roundtable on Sustainable Palm Oil in Kuala Lumpur. The factions deadlocked over plans to account for emissions from plantation development, delaying the criteria for a year.




Page 1 | Page 2 | Page 3 | Page 4 | Page 5 | Page 6 | Page 7