News articles on cambodia

---
Mongabay.com news articles on cambodia in blog format. Updated regularly.





Shifting the way the world shops (commentary)


(11/17/2014) If you are what you eat, then just as true, you are what you buy. From organic, fair-trade, responsible palm oil, Wildlife Friendly, and most recently deforestation-free, consumers can cast their lot with a variety of eco-friendly labels and define who they are by what they buy. It gives someone in New York City the chance to contribute to forest protection in Indonesia by using their wallets to influence the sustainability of the supply chain that serves them with goods.


Saving Asia's other endangered cats (photos)


(10/21/2014) It's no secret that when it comes to the wild cats of Asia—and, really, cats in general—tigers get all the press. In fact, tigers—down to an estimated 3,200 individuals—arguably dominate conservation across Asia. But as magnificent, grand, and endangered as the tigers are, there are a number of other felines in the region that are much less studied—and may be just as imperiled.


Another environmental journalist killed in Cambodia

(10/14/2014) Another Cambodian journalist has been gunned down while investigating illegal logging by state officials.


NASA: Forest loss leaps in Bolivia, Mekong region

(08/08/2014) New satellite data from NASA suggests that deforestation is sharply increasing in Bolivia and Mekong countries during the second quarter of 2014.


Is the banteng making a comeback? Researchers find new population in Cambodia


(06/23/2014) Researchers have discovered a new population of banteng, a species of wild cattle, in northwestern Cambodia. The discovery was announced June 4, 2014 by Fauna and Flora International (FFI), and efforts are underway to implement conservation initiatives to protect the area and its newfound banteng, which are listed as Endangered by the IUCN.


Researchers discover new species of wolf snake in Cambodia, name it after an Australian zoo

(06/16/2014) A new species of wolf snake has been discovered in the Cardamom Mountains of southeast Cambodia.


Bears, cats, and mystery mammals: camera traps in 'paper park' prove its worth protecting


(06/09/2014) Can a single photograph change the fate of a park? A new conservation group, HabitatID, believes so, and is putting this belief into action. Setting up camera traps in Cambodia's Virachey National Park, the group hopes that photos of charismatic and endangered species will help reinvigorate protection for a park that has been abandoned by conservation groups and underfunded by the government.


Chinese luxury furniture linked to murder, near extinction


(05/12/2014) Intricately carved, meticulously designed, and costing hundreds of thousands of dollars: this is "hongmu," or Chinese luxury furniture reflecting the elite styles of the Ming and Qing dynasties. But while the red-colored furniture may be aesthetically beautiful, it comes with a blood price.


NASA detects surge in deforestation in Malaysia, Bolivia during first quarter of 2014

(04/21/2014) Forest disturbance in Malaysia, Bolivia, Panama, and Ecuador surged during the first quarter of 2014, according to NASA data.


Cambodia protects forest for giant ibis

(02/10/2014) Cambodia has set aside an area of forest just slightly smaller than Singapore to protect the country's national bird: the giant ibis (Thaumatibis gigantea). Listed as Critically Endangered by the IUCN Red List, the giant ibis is down to just a few hundred birds.


NASA data reveals impact of cyclones on forests in Vietnam, Madagascar

(01/30/2014) Forest disturbance in Madagascar and Vietnam increased significantly in the aftermath of cyclones that hit the countries last year, according to a forest tracking tool developed by a team of NASA researchers.


Cambodian communities best placed to prevent illegal logging


(01/22/2014) A study on deforestation in Cambodia has found that forests are better protected when local communities are given the responsibility to manage them locally. Cambodia has one of the highest rates of deforestation in the world, losing 1.2 per cent each year from 2005-2010. The loss of forests due to illegal logging, commercial agriculture, and other factors can have a devastating impact on local communities, as well as contributing to global climate change. In a country beset by corruption and ineffectual state forest management, alternative models of forest protection are clearly needed.


Only suspect in Cambodian journalist's murder acquitted

(08/29/2013) The only suspect in 2012 slaying of Hang Serei Oudom, a Cambodian environmental journalist, has been acquitted of murder by a court in Cambodia, reports the AFP.


New bird species discovered in Cambodia's largest city

(06/26/2013) A previously unknown species of bird has been found hiding in plain sight after scientists photographed what was thought to be more abundant species at a construction site on the outskirts of Phnom Penh, Cambodia's capitol and largest city. Subsequent analysis revealed the species to be distinct.


Featured video: a glimpse into the life of Cambodia's Asian elephant

(05/29/2013) The Cambodian Government's Forestry Administration has recently teamed up with the Wildlife Conservation Society (WCS) in order to peer into the daily lives of the country's Asian Elephants (Elephas maximus). Through the use of camera traps, the organizations caught an intimate glimpse of the regular, day-to-day behavior of these animals.


Mekong region has lost a third of its forests in 30 years, may lose another third by 2030

(05/03/2013) The Greater Mekong region of Cambodia, Laos, Myanmar (Burma), Thailand and Vietnam will lose a third of its remaining forest cover by 2030 unless regional governments improve management of natural resources and transition toward a greener growth model, warns a new report issued by WWF.


The river of plenty: uncovering the secrets of the amazing Mekong


(04/23/2013) Home to giant catfish and stingrays, feeding over 60 million people, and with the largest abundance of freshwater fish in the world, the Mekong River, and its numerous tributaries, brings food, culture, and life to much of Southeast Asia. Despite this, little is known about the biodiversity and ecosystems of the Mekong, which is second only to the Amazon in terms of freshwater biodiversity. Meanwhile, the river is facing an existential crisis in the form of 77 proposed dams, while population growth, pollution, and development further imperil this understudied, but vast, ecosystem.


Poachers enlisting impoverished wildlife rangers as accomplices in elephant, rhino killing

(04/01/2013) Corruption among wildlife rangers is becoming a serious impediment in the fight against poaching, fuelled by soaring levels of cash offered by criminal poacher syndicates, senior conservation chiefs have admitted. Rangers in countries as diverse as Tanzania and Cambodia are being bribed by increasingly organised poaching gangs keen to supply ivory, rhino horn and tiger parts to meet huge consumer demand in Asia.


Cambodia loses half its seasonal wetlands in 10 years

(03/18/2013) Cambodia lost more than half of its seasonally flooded grasslands in ten years due to industrial agricultural conversion, abandonment of traditional farming, and illegal drainage, putting several endangered bird species at risk and undermining traditional livelihoods in the region, reports a new study published in the journal Conservation Biology.


Into the unknown mountains of Cambodia: rare birds, rice wine, and talk of tigers


(03/14/2013) Ringed with forested mountains forming the borders with Laos and Vietnam, the northeast corner of Cambodia has been an intriguing blank spot among my extensive travels through the country. Nestled up against this frontier is Virachey National Park, created in 1993. I began searching for a way to explore this area a couple of years ago, hoping to connect with conservation NGOs to get me into the park; no one seemed to know much about it. I learned that the area had been written off by these groups due to massive land concessions given to logging and rubber concerns. The World Bank abandoned its 8-year effort to create a management scheme for Virachey after the concessions were granted in 2007. A moratorium on the concessions is temporarily in place, but illegal logging incursions into the park continue.


Captive frogs may be spreading diseases to wild cousins across Southeast Asia

(03/07/2013) Scientists have documented a series of links between exotic frogs for trade and diseases in wild frogs in Southeast Asia, including the first documented case of the chytrid fungus—a virulent and lethal disease—in Singapore. According to researchers writing in a new study in EcoHealth, frogs imported into Southeast Asia as pets, food, or traditional medicine are very likely spreading diseases to wild populations.


Investors beware: global land grabbing ends in 'financial damage' and human rights violations


(02/07/2013) Investing in companies that flout local community rights in developing countries often leads to severe economic losses, according to a new report from the Rights and Resources Initiative (RRI). A rising trend in "land grabbing" from Africa to South America by corporations and even foreign governments results in social instability, which can lead to large-scale protests, violence, and even murder, delaying and sometimes derailing projects. Such instability poses massive risk to any investor, not to mention supporting corporate entities that are accused of ignoring human rights.


The year in rainforests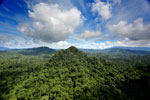 (12/31/2012) 2012 was another year of mixed news for the world's tropical forests. This is a look at some of the most significant tropical rainforest-related news stories for 2012. There were many other important stories in 2012 and some were undoubtedly overlooked in this review. If you feel there's something we missed, please feel free to highlight it in the comments section. Also please note that this post focuses only on tropical forests.


Pictures: 126 new species discovered in Greater Mekong region last year

(12/18/2012) Some 126 new species were described in Asia'a Mekong region last year, notes a new report published by the World Wildlife Fund (WWF).


Controversial dam gets approval in Laos

(11/07/2012) Laos has given approval to the hugely-controversial $3.5 billion Xayaburi Dam on the Mekong River, reports the BBC. The massive dam, which would provide 95 percent of its energy production to Thailand, has been criticized for anticipated impacts on the river's fish populations, on which many locals depend.


Cambodia drops case of murdered forest activist, Chut Wutty

(10/08/2012) An investigation into the mysterious death of Cambodian forest activist, Chut Wutty, has been dismissed by the courts, which critics allege is apart of an ongoing cover up. The court decided that since the suspect in Wutty's death, In Rattana, was also dead there was no need to proceed. Chut Witty was shot to death while escorting two journalists to a logging site run by Timbergreen. Wutty, whose death made international news, was a prominent activist against illegal logging in Cambodia.


Another journalist attacked in Cambodia for covering illegal logging

(09/27/2012) Two weeks after an environmental journalist was found murdered in the trunk of his car, another journalist has been brutally attacked in Cambodia. Ek Sokunthy with the local paper Ta Prum says he was beaten in his home by three assailants by a pistol and a stick. The attack follows swiftly after the high-profile murder of 44-year-old forest journalist Hang Serei Oudom.


Environmental journalist investigating illegal logging murdered in Cambodia

(09/13/2012) Less than five months after high-profile forest activist, Chut Wutty, was killed in Cambodia, an environmental journalist, Hang Serei Oudom, has been found slain in the trunk of his car, possibly murdered with an ax, reports the AFP. Oudum, who worked at the local paper Vorakchun Khmer Daily, was known for writing stories on epidemic of illegal logging in Cambodia, often linking the crime to business people and politicians. The car and body were found in a cashew nut plantation in Ratanakiri province, an area rife with logging.


Mekong dam spree could create regional food crisis


(08/27/2012) Fish are a hugely important protein source for many people around the world. This is no more evident than along the lower Mekong River delta where an estimated 48 million people depend directly on the river for food and livelihoods. But now a new study in Global Environmental Change cautions that 11 planned hydroelectric dams in the region could cut vital fish populations by 16 percent while putting more strain on water and land resources.


Cambodia's largest lowland rainforest spared from new land concessions

(08/06/2012) Four economic land concessions have been cancelled in Cambodia's Prey Lang forest, known as the largest intact lowland forest in Southeast Asia, reports the Phnom Penh Post. The economic land concessions, totaling over 40,000 hectares, would have been used for rubber plantations.


'Beautiful' new snake discovered in Cambodia (photo)

(07/16/2012) Scientists have discovered a new snake species in the biodiverse rainforests of the Cardamom Mountains, reports Fauna & Flora International (FFI). The new reddish-hued serpent has been named after its country of origin by native herpetologist Neang Thy: the Cambodian kukri (Oligodon kampucheaensis).


The Cardamom Conundrum: Reconciling Development and Conservation in the Kingdom of Cambodia – Book Review

(07/04/2012) Tim Killeen's new engaging book, The Cardamom Conundrum: Reconciling Development and Conservation in the Kingdom of Cambodia, describes decision-making options that the Government of Cambodia could engage in to develop their nation along a path of sustainability through resolving the sustainable economic development paradox, or "conundrum". Dr. Killeen's analysis demonstrated that this conundrum could be resolved based on a green economy with four pillars.


Flouting moratorium, Cambodia approves four land concessions in protected areas

(06/27/2012) A month-and-a-half after Cambodian Prime Minister, Hun Sen, declared a moratorium on on new economic land concessions, the government has announced four new concessions, each located in protected areas. Economic land concessions have come under the microscope in Cambodia after large-scale protests by local people and the recent murder of forest activist Chut Wutty. Critics say the concessions, which last year totaled two million hectares (4.9 million acres) sold off to foreign corporations, have resulted in local land conflict and environmental degradation.


Over 700 people killed defending forest and land rights in past ten years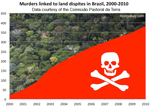 (06/19/2012) On May 24th, 2011, forest activist José Cláudio Ribeiro da Silva and his wife, Maria do Espírito Santo da Silva, were gunned down in an ambush in the Brazilian state of Pará. A longtime activist, José Cláudio Ribeiro da Silva had made a name for himself for openly criticizing illegal logging in the state which is rife with deforestation. The killers even cut off the ears of the da Silvas, a common practice of assassins in Brazil to prove to their employers that they had committed the deed. Less than a year before he was murdered, da Silva warned in a TEDx Talk, "I could get a bullet in my head at any moment...because I denounce the loggers and charcoal producers."


App designed to fight wildlife crime in Cambodia

(05/08/2012) Conservation NGO Wildlife Alliance has launched a new iPhone app that not only teaches users about Cambodian wildlife but also gives them information on how to help the group fight pervasive wildlife crime in the country. The app includes photos and information regarding species imperiled by the wildlife trade as well as informational videos with Jeff Corwin from the Animal Planet.


Cambodia suspends economic land concessions

(05/07/2012) Cambodian Prime Minister Hun Sen announced today that Cambodia would be temporarily suspending new economic land concessions and would revoke any concessions from companies involved in illegal logging, the evictions of locals or land-grabbing. The announcement comes two week after the high-profile death of local forest activist, Chut Wutty, who was shot and killed by military police while investigating illegal logging with two journalists.


Exploring Asia's lost world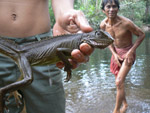 (05/03/2012) Abandoned by NGOs and the World Bank, carved out for rubber plantations and mining by the Cambodian government, spiraling into a chaos of poaching and illegal logging, and full of endangered species and never-explored places, Virachey National Park may be the world's greatest park that has been written off by the international community. But a new book by explorer and PhD student, Greg McCann, hopes to change that. Entitled Called Away by a Mountain Spirit: Journey to the Green Corridor, the book highlights expeditions by McCann into parts of Virachey that have rarely been seen by outsiders and have never been explored scientifically, including rare grasslands that once housed herds of Asian elephants, guar, and Sambar deer, before poachers drove them into hiding, and faraway mountains with rumors of tigers and mainland Javan rhinos.


Assassinated forest activist Chut Wutty: 'I want to see people live with freedom'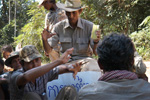 (05/02/2012) Chut Wutty, a dedicated Cambodian activist, was shot dead at an illegal logging site by military police, last Thursday. At the time Wutty was driving with two journalists, who wrote a shocking eye-witness account of his death, revealing that he was physically and verbally abused, then shot whilst trying to drive away, and left to die. His death reveals the brutal power of logging syndicates and companies, which are looting the country's natural wealth, and employing the military to silence their opponents.


Forest activist shot dead in Cambodia allegedly over photos of illegal logging

(04/26/2012) Chut Wutty, a prominent activist against illegal logging and deforestation, has been killed in the Koh Kong province of Cambodia. Wutty was shot dead at a military police checkpoint while traveling with two journalists with The Cambodia Daily. The journalists are currently being held for questioning by the military police.


Blood rosewood: Thailand and Cambodia team up to tackle illegal logging crisis and save lives

(04/11/2012) Cambodian and Thai officials have agreed to work together to combat illegal logging of rosewood and resulting violence between Cambodian loggers and Thai rangers, reports MCOT online news. Officials with both nations met on Tuesday and spent three hours discussing the issue.


Cambodia sells off national park for city-sized pleasure resorts

(03/19/2012) The Cambodian government has handed over nearly 20 percent of Botum Sakor National Park to a Chinese real-estate firm building a massive casino and resorts in the middle of pristine rainforest, reports Reuters. The city-sized resorts, costing $3.8 billion, will include a 64 kilometers highway, an airport, hotels, and golf courses. Botum Sakur is home to a number of endangered species including the pileated gibbon (Hylobates pileatus) and Asian elephant (Elephas maximus).


Forgotten species: the wild jungle cattle called banteng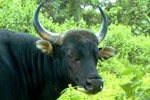 (01/31/2012) The word "cattle," for most of us, is the antithesis of exotic; it's familiar like a family member one's happy enough to ignore, but doesn't really mind having around. Think for a moment of the names: cattle, cow, bovine...likely they make many of us think more of the animals' byproducts than the creatures themselves—i.e. milk, butter, ice cream or steak—as if they were an automated food factory and not living beings. But if we expand our minds a bit further, "cattle" may bring up thoughts of cowboys, Texas, herds pounding the dust, or merely grazing dully in the pasture. But none of these titles, no matter how far we pursue them, conjure up images of steamy tropical rainforest or gravely imperiled species. A cow may be beautiful in its own domesticated sort-of-way, but there is nothing wild in it, nothing enchanting. However like most generalizations, this idea of cattle falls to pieces when one encounters, whether in literature or life, the banteng.


Picture of the day: nearly-extinct turtle released into the wild in Cambodia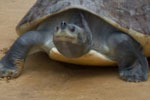 (01/18/2012) Only around 200 southern river terrapins (Batagur affinis) survive in the wild, but today at least the species got some good news. A female terrapin was released back into the Sre Ambel River with much fanfare after being caught by a local fishermen in Cambodia.


CI refutes Cambodian logging story

(12/23/2011) Conservation International (CI) issued a sharp rebuke of a Phnom Pehn Post story that alleged involvement in illegal rosewood logging in Cambodia's Central Cardamom Protected Forest.


Earth systems disruption: Does 2011 indicate the "new normal" of climate chaos and conflict?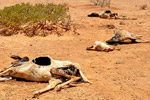 (12/21/2011) The year 2011 has presented the world with a shocking increase in irregular weather and disasters linked to climate change. Just as the 2007 "big melt" of summer arctic sea ice sent scientists and environmentalists scrambling to re-evaluate the severity of climate change, so have recent events forced major revisions and updates in climate science.


Photos: 208 species discovered in endangered Mekong region in 2010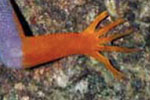 (12/14/2011) Last year researchers scoured forests, rivers, wetlands, and islands in the vanishing ecosystems of the Mekong Delta to uncover an astounding 208 new species over a twelve month period. A new report by the World Wide Fund for Nature (WWF) highlights a number of the new species—from a new snub-nosed monkey to five new meat-eating pitcher plants to a an all-female, cloning lizard—while warning that many of them may soon be gone as the Mekong Delta suffers widespread deforestation, over-hunting and poaching, massive development projects, the destruction of mangroves, pollution, climate change, and a growing population.


On the edge of extinction, giant ibis discovered in new region of Cambodia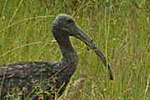 (12/06/2011) The world's largest ibis, and one of the world's most endangered birds, has received some good news. A giant ibis (Thaumatibis giganteawas) has been photographed in the Kampong Som Valley in Koh Kong Province in Cambodia, the first record from this province in nearly a hundred years. Adults can grow to reach nearly 3.5 feet (106 centimeters) long.


Photos: three bizarre bats discovered in Southeast Asia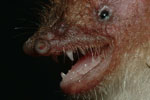 (10/30/2011) In the forests of Cambodia and Vietnam, researchers have discovered three new species of tube-nosed bats, known for extraordinary nostrils that look like blooming flowers. The new bats, described in the Journal of Mammalogy, are likely imperiled by deforestation. "They all possess specially shaped nostrils (hence the name for the group) the exact role of which not known yet," Gabor Csorba, lead author of the paper with the Hungarian Natural History Museum, told mongabay.com.


Photos: Cambodians rally as 'Avatars' to save one of the region's last great rainforests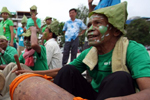 (05/31/2011) Two hundred Cambodians rallied in Phnom Penh last week to protest the widespread destruction of one of Southeast Asia's last intact lowland rainforests, known as Prey Lang. In an effort to gain wider media attention, protestors donned dress and make-up inspired by the James Cameron film, Avatar, which depicts the destruction of a forest and its inhabitants on an alien world. The idea worked as the rally received international attention from Reuters, CNN (i-report), MSNBC, and NPR, among other media outlets.


Bear bile trade, both legal and illegal, ubiquitous in Asia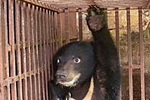 (05/16/2011) Surveying 13 nations and territories in Asia, the wildlife trade organization TRAFFIC found that the bear bile trade remains practically ubiquitous in the region. In many cases the trade, which extracts bile from captive bears' gall bladders for sale as a pharmaceutical, flouts both local and international law, including Appendix I of Convention on International Trade in Endangered Species of Wild Fauna and Flora (CITES ).


Cambodia's wildlife pioneer: saving species and places in Southeast Asia's last forest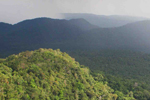 (05/11/2011) Suwanna Gauntlett has dedicated her life to protecting rainforests and wildlife in some of the world's most hostile and rugged environments and has set the trend of a new generation of direct action conservationists. She has designed, implemented, and supported bold, front-line conservation programs to save endangered wildlife populations from the brink of extinction, including saving the Amur Tiger (also known as the Siberian Tiger) from extinction in the 1990s in the Russian Far East, when only about 80 individuals remained and reversing the drastic decline of Olive Ridley sea turtles along the coast of Orissa, India in the 1990s, when annual nestings had declined from 600,000 to a mere 8,130. When she first arrived in Cambodia in the late 1990s, its forests were silent. 'You couldn't hear any birds, you couldn't hear any wildlife and you could hardly see any signs of wildlife because of the destruction,' Gauntlett said. Wildlife was being sold everywhere, in restaurants, on the street, and even her local beauty parlor had a bear.


No limbs or sight needed: bizarre new lizard uncovered in Cambodia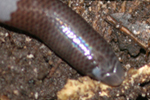 (05/09/2011) A new species of legless lizard has been discovered in Cambodia. Herpetologist Neang Thy uncovered, literally, the new species when he turned over a log in the species-rich Cardamom Mountains. While the new lizard looks like a snake or a big earthworm, it is in fact a lizard belong to the Dibamidae family. These bizarre reptiles spend much of their lives burrowing underground for insects, which has allowed them to lose the need for limbs.


Over a thousand geckos freed from criminal taxi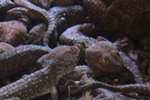 (05/08/2011) Over a thousand tokay geckos (Gekko gecko) were found in a single trunk of a taxi by the Wildlife Rapid Response Team (WRRT), forestry officials, and military police in Cambodia. WRRT is wildlife-crimes program run by Wildlife Alliance. Boxes filled the taxi's trunk. In the boxes were bags stuffed with 1,027 tokay geckos, of which nineteen had perished.


Opposition rises against Mekong dam as governments ponder decision


(04/13/2011) As the governments of Laos, Thailand, Cambodia, and Vietnam ready to meet on April 19th to decide whether or not to move forward on the Xayaburi Dam, critics of Mekong River hydroelectric project have warned that the dam will devastate freshwater biodiversity and impact the livelihoods of hundreds of thousands, if not more. Last month a coalition of 263 organizations from 51 countries released a letter in opposition of the dam's construction.


Cambodian prime minister cancels titanium mine project citing impact on biodiversity and local people

(04/11/2011) In a surprise move, the Cambodian Prime Minister, Sandech Hun Sen, has cancelled a titanium strip mine project in one of Southeast Asia's last great intact forest ecosystems, the Cardamom Mountains. According to a press release sent out by the Cambodian government the mine was canceled due to "concerns of the impact on the environment, biodiversity and local livelihoods" of villagers. The mine, which was planned to sit directly in the migration route for the largest population of Asian elephants in Cambodia, had been largely opposed by locals in the region who spent years developing eco-tourism in the region.


Photo: new vipers discovered in Asia's rainforests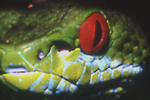 (03/30/2011) Researchers have discovered two new species of pitviper in Southeast Asia. After collecting snakes throughout the Asian tropics—Thailand, Laos, Vietnam, and Cambodia—researchers were able to parse out a more complex set of species than had been recognized. One of the new vipers has been dubbed Cryptelytrops rubeus for its ruby-colored eyes.


Goodbye national parks: when 'eternal' protected areas come under attack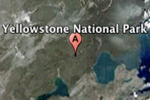 (03/17/2011) One of the major tenets behind the creation of a national park, or other protected area, is that it will not fade, but remain in essence beyond the pressures of human society, enjoyed by current generations while being preserved for future ones. The protected area is a gift, in a way, handed from one wise generation to the next. However, in the real world, dominated by short-term thinking, government protected areas are not 'inalienable', as Abraham Lincoln dubbed one of the first; but face being shrunk, losing legal protection, or in some cases abolished altogether. A first of its kind study, published in Conservation Letters, recorded 89 instances in 27 countries of protected areas being downsized (shrunk), downgraded (decrease in legal protections), and degazetted (abolished) since 1900. Referred to by the authors as PADDD (protected areas downgraded, downsized, or degazetted), the trend has been little studied despite its large impact on conservation efforts.


Cambodia approves rubber plantation—in national park

(03/13/2011) The Cambodian Prime Minister, Hun Sen, has approved a 9,000 hectare (22,200 acre) rubber plantation in Virachey National Park despite its status as a protected area, reports the Phnom Penh Post. The park is also listed as an ASEAN Heritage Park.


Cambodians prevented from protesting destruction of their forest

(03/10/2011) Cambodian villagers fighting to save their forest from rubber companies have been rebuked by the local government. Two days in a row local authorities prevented some 400 Cambodian villagers from protesting at the offices of the Vietnam-based CRCK Company, which the villagers contend are destroying their livelihoods by bulldozing large swaths of primary forests. Authorities said they feared the villagers would have grown violent while protesting.


Cambodia approves titanium mine in world's 'most threatened forest'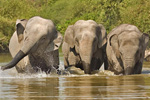 (02/15/2011) The Cambodian government has approved a mine that environmentalists and locals fear will harm wildlife, pollute rivers, and put an end to a burgeoning ecotourism in one of the last pristine areas of what Conservation International (CI) recently dubbed 'the world's most threatened forest'. Prime Minister, Hun Sen, approved the mine concession to the United Khmer Group, granting them 20,400 hectares for strip mining in Cambodia's Cardamom Mountains. The biodiverse, relatively intact forests of the Cardamom Mountains are a part of the Indo-Burma forest hotspot of Southeast Asia, which CI put at the top of their list of the world's most threatened forests. With only 5% of habitat remaining, the forest was found to be more imperiled than the Amazon, the Congo, and even the forests of Indonesia and Malaysia.


From Cambodia to California: the world's top 10 most threatened forests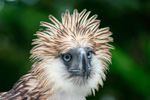 (02/02/2011) Growing populations, expanding agriculture, commodities such as palm oil and paper, logging, urban sprawl, mining, and other human impacts have pushed many of the world's great forests to the brink. Yet scientists, environmentalists, and even some policymakers increasingly warn that forests are worth more standing than felled. They argue that by safeguarding vulnerable biodiversity, sequestering carbon, controlling erosion, and providing fresh water, forests provide services to humanity, not to mention the unquantifiable importance of having wild places in an increasingly human-modified world. Still, the decline of the world's forests continues: the FAO estimating that around 10 million hectares of tropical forest are lost every year. Of course, some of these forests are more imperiled than others, and a new analysis by Conservation International (CI) has catalogued the world's 10 most threatened forests.


Photographer discovers new species of meat-eating plant in Cambodia

(11/16/2010) British photographer Jeremy Holdren recently discovered a new species of carnivorous pitcher plant in Cambodia's Cardamom Mountains during a survey with Fauna & Flora International (FFI).


New ape species uncovered in Asia

(09/21/2010) Discovering a species unknown to science is a highlight of any biologist's career, but imagine discovering a new ape? Researchers with the German Primate Center (DPZ) announced today the discovery of a new species of ape in the gibbon family, dubbed the northern buffed-cheeked gibbon (Nomascus annamensis), according to the AFP. The new species was discovered in rainforests between the borders of Vietnam, Laos, and Cambodia: an area that contains a number of gibbon species.


Scientists warn little known gibbons face immediate extinction



(09/19/2010) It's not easy to be a gibbon: although one of the most acrobatic, fast, and marvelously loud of the world's primates, the gibbon remains largely unknown to the global public and far less studied than the world's more 'popular' apes. This lack of public awareness, scientific knowledge, and, thereby, conservation funding combined with threats from habitat loss to hunting to the pet trade have pushed seven gibbon species, known as 'crested', to the edge of extinction according to scientists attending the 23rd Congress of the International Primatological Society.


Population of Asia's rarest waterbird 30% higher than previously thought

(09/13/2010) A record-breaking 429 White-shouldered Ibis (Pseudibis davisoni) were recorded in a new survey in Cambodia, dramatically expanding the known global population of the critically endangered bird species, reports BirdLife International.


Vultures rebound in Cambodia; only Asian country with rising population

(09/02/2010) The number of threatened vultures in Cambodia is on the rise according to a new survey by Wildlife Conservation Society (WCS) and other members of the Cambodia Vulture Conservation Project.


Secret titanium mine threatens Cambodia's most untouched forest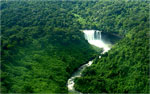 (09/01/2010) Although the mining consortium, United Khmer Group, has been drawing up plans to build a massive titanium mine in a Cambodian protected forest for three years, the development did not become public knowledge until rural villagers came face-to-face with bulldozers and trucks building access roads. Reaction against the secret mine was swift as environmentalists feared for the impacts on wildlife and the rivers, local villagers saw a looming threat to their burgeoning eco-tourism trade, and Cambodian newspapers began to question statements by the mining corporation. While the government has suspended the roadwork to look more closely at the mining plans, Cambodians wait in uncertainty over the fate of one of most isolated and intact ecosystems in Southeast Asia: the Cardamom Mountains.


One man's mission to save Cambodia's elephants



(05/17/2010) Since winning the prestigious 2010 Goldman Environmental Prize in Asia, Tuy Sereivathana has visited the US and Britain, even shaking hands with US President Barack Obama, yet in his home country of Cambodia he remains simply 'Uncle Elephant'. A lifelong advocate for elephants in the Southeast Asian country, Sereivathana's work has allowed villagers and elephants to live side-by-side. Working with Fauna and Flora International (FFI) he has successfully brought elephant-killing in Cambodia to an end. As if this were not enough, Sereivathana has helped curb the destruction of forests in his native country and built four schools for children who didn't previously have formal education opportunities.


Photo: Camouflage expert discovered in Cambodia

(03/25/2010) Researchers have discovered a cryptic species of gecko in the Cardamom Mountains of Cambodia, reports Fauna & Flora International (FFI), a conservation group that operates in the region.


DNA uncovers nearly extinct Siamese crocodiles in captivity

(11/15/2009) The Critically Endangered Siamese crocodile, once believed to be extinct in the wild, received some uplifting news this week. DNA testing of 69 rescued crocodiles at Phnom Tama Wildlife Rescue Center (PTWRC) in Cambodia found 35 purebred Siamese crocodiles.


New reserve created in Cambodia with REDD in mind

(10/26/2009) Cambodia's Royal Government's Council of Ministers has declared the creation of the Seima Protection Forest, a 1,100 square miles (2,849 square kilometers) park home to tigers, elephants, and endangered primates. The park's creation was developed in part by the Wildlife Conservation Society's (WCS) "Carbon for Conservation" program, which intends to protect high-biodiversity ecosystems while raising funds through carbon sequestration schemes such as Reducing Emission from Deforestation and Degradation (REDD).


Dangers for journalists who expose environmental issues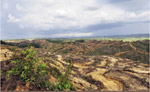 (09/19/2009) Guinean journalist Lai Baldé has been threatened. Egyptian blogger Tamer Mabrouk has been sued. Russian journalist Grigory Pasko has just spent four years in prison. His Uzbek colleague, Solidzhon Abdurakhmanov, has just been given a 10-year jail sentence. Mikhail Beketov, another Russian journalist, has lost a leg and several fingers as a result of an assault. Bulgarian reporter Maria Nikolaeva was threatened with having acid thrown in her face. Filipino journalist Joey Estriber has been missing since 2006... What do these journalists and many others have in common? They are or were covering environmental issues in countries where it is dangerous to do so.


Vietnam outsources deforestation to neighboring countries


(09/02/2009) Taking a cue from its much larger neighbor to the north, Vietnam has outsourced deforestation to neighboring countries, according to a new study that quantified the amount of displacement resulting from restrictions on domestic logging. Like China, Vietnam has experienced a resurgence in forest cover over the past twenty years, largely as a result a forestry policies that restricted timber harvesting and encouraged the development of processing industries that turned raw log imports into finished products for export. These measures contributed to a 55 percent of Vietnam's forests between 1992 and 2005, while bolstering the country's stunning economic growth. But the environmental benefit of the increase in Vietnam's forest cover is deceptive: it came at the expense of forests in Laos, Cambodia, and Indonesia. Authors Patrick Meyfroidt and Eric F. Lambin of the Universite Catholique de Louvain in Belgium calculate that 39 percent of Vietnam's forest regrowth between 1987 and 2006 was effectively logged in other countries. Half of the wood imports into Vietnam were illegal.


Weak forest definition may undermine REDD efforts

(08/20/2009) The weak definition of what constitutes forest under the United Nations Framework Convention on Climate Change (UNFCCC) puts the effectiveness of a proposed mechanism for reducing emissions from deforestation and degradation (REDD) at risk, argue researchers writing in the journal Conservation Letters.


Pangolins threatened by illegal trade for traditional Chinese medicine

(07/14/2009) While their trade has been prohibited under the Convention on International Trade in Endangered Species of Wild Fauna and Flora (CITES) since 2002, Asian pangolin populations are rapidly declining due to poaching for use in traditional Chinese medicine, report conservationists. Trade has nearly wiped out the species in Cambodia, Viet Nam and Laos, once strongholds for the scaly, toothless anteater.


Cambodia signs REDD agreement

(06/24/2009) Terra Global Capital, a San Francisco-based firm seeking to capitalize on emerging markets for ecosystem services, has signed an avoided deforestation deal with the government of Cambodia.


War and conservation in Cambodia


(06/21/2009) The decades-long conflict in Cambodia devastated not only the human population of the Southeast Asian country but its biodiversity as well. The conflict led to widespread declines of species in the once wildlife-rich nation while steering traditional society towards unsustainable hunting practices, resulting in a situation where wildlife is still in decline in Cambodia, according to a new study from researchers with the World Wildlife Fund (WWF).


Asia's conversion of forests for industrial rubber plantations hurts the environment


(05/21/2009) Policies promoting industrial rubber plantations over traditional swidden, or slash-and-burn, agriculture across Southeast Asia may carry significant environmental consequences, including loss of biodiversity, reduction of carbon stocks, pollution and degradation of local water supplies, report researchers writing in Science. Conducting field work in the Xishuangbanna prefecture of China's Yunnan province and assessing broader regional trends, Alan Ziegler of the National University of Singapore and colleagues argue that policies favoring agricultural intensification over small-scale slash-and-burn have encouraged the rapid expansion of rubber plantations across more than 500,000 hectares (1,930 square miles) of montane forest in China, Laos, Thailand, Vietnam, Cambodia, and Myanmar. Despite widespread perception among authorities that "swidden cultivation is a destructive system that leads only to forest loss and degradation", the researchers found that the transition to industrial plantations has not necessarily been a boon to the environment.


Photo: critically endangered vulture saved from poisoning


(03/19/2009) Seven critically-endangered white-rumped vultures were found dead in Cambodia after feeding on the corpse of a poisoned buffalo. Two survivors however were also apart of the group. An adult and a juvenile that had fed on the poisoned buffalo were sick but alive. The pair was sent to a veterinary clinic in Phnom Penh to be cared for by staff from the Wildlife Conservation Society (WCS) and the Angkor Centre for Conservation of Biodiversity (ACCB).


Dams in Laos threaten Asia's largest waterfall, critically endangered river dolphin

(03/16/2009) Eleven proposed hydroelectric projects on the Mekong River in Southeast Asia threaten migratory fish stocks, regional food security, and the livelihoods of millions of people, warns a new campaign launched by environmental groups.


Ecstasy threatens rainforests in Cambodia

(02/25/2009) Authorities, working with conservationists, have raided and closed several 'ecstasy oil' distilleries in Cambodia's Cardamom Mountains. The distilleries posed a threat to the region's rich biological diversity, reports Fauna & Flora International (FFI), the conservation group involved in the operation.


80% of wars between 1950-2000 took place in biodiversity hotspots

(02/22/2009) 80 percent of the world's major armed conflicts between 1950 and 2000 occurred in biodiversity hotspots, reports a study published in the journal Conservation Biology.


High ivory prices in Vietnam drive killing of elephants in Laos, Cambodia

(02/19/2009) Indochina's remaining elephants are at risk from surging ivory prices in Vietnam, according to a new report from the wildlife trade monitoring network TRAFFIC.


Green-blooded, blue-boned frog discovered in Cambodia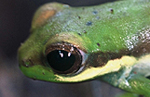 (12/18/2008) Researchers have discovered a previously unknown species of frog in Cambodia. The amphibian is unusual in that is has green blood and turquoise-colored bones, a result of its transparent skin and a pigment that may make the species unpalatable to predators, according to Fauna & Flora International (FFI).


Photos of new species discovered in the Greater Mekong

(12/15/2008) More than 1,000 previously unknown species have been discovered in the Greater Mekong, a region comprising Cambodia, Laos, Myanmar (Burma), Thailand, Vietnam and the Yunnan Province of China, in the past decade, according to a new report from WWF.


Two large populations of endangered monkeys discovered in Cambodia

(08/28/2008) Conservationists have discovered "surprisingly large populations" of two globally threatened primates in a protected area in Cambodia. Surveys by scientists with the Bronx Zoo-based Wildlife Conservation Society (WCS) and the Cambodian government counted 42,000 black-shanked douc langurs and 2,500 yellow-cheeked crested gibbons in Cambodia's Seima Biodiversity Conservation Area.


conservation success story: birds stage dramatic recovery in Cambodia

(04/03/2008) According to a report released today by the Wildlife conservation Society (WCS), several species of rare waterbirds from Cambodia's famed Tonle Sap region have staged remarkable comebacks, thanks to a project involving a single team of park rangers to provide 24-hour protection to breeding colonies. The project pioneered a novel approach: employing former hunters and egg collectors to protect and monitor the colonies, thereby guaranteeing the active involvement of local communities in the initiative.


Failing water supply destroyed lost city of Angkor Wat

(08/13/2007) The ancient city of Angkor in Cambodia was larger in extent than previously thought and fed by a single water system, according to a new map published by an international team of researchers. The study, published in the early online edition of the journal Proceedings of the Natural Academy of Sciences, suggests that the urban settlement sustained an elaborate water management network extending over more than 1,0000 square kilometers.


Poverty and corruption reduce effectiveness of rainforest parks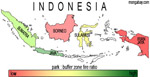 (07/09/2007) Poverty and corruption are linked to higher incidence of fire in tropical forest reserves, reports a new study published in the journal Ecological Applications. Poor, corrupt countries -- like Cambodia, Guatemala, Paraguay, and Sierra Leone -- have the least effective parks when measured in terms of the incidence of fire relative to surrounding "buffer" areas. The findings have significant implications for rainforest conservation efforts.


Rare softshell turtle rediscovered in Cambodia

(05/16/2007) Scientists from conservation International have successfully hatched a clutch of eggs from one of the world's most endangered turtle species.


First ever photos of leopard with cub in Cambodia

(05/05/2007) WWF has captured the first ever photos of a wild leopard with cub in Cambodia. Leopards are exothermally rare in Cambodia, which has suffered one of the highest deforestation rates in southeast Asia due to illegal logging., clearing for agriculture, fires, and unsustainable hunting.


Rare vulture colony found in Cambodia

(02/06/2007) Working in the remote forests of Cambodia, conservationists from the Wildlife conservation Society (WCS) have just discovered Southeast Asia's only known breeding colony of slender-billed vultures, one of the world's most threatened bird species.


Cambodia sets aside land for endangered bird

(11/06/2006) Cambodia has set aside more than one hundred square miles of habitat for the Bengal florican, a large grassland bird that is endangered due to habitat loss, according to the Wildlife conservation Society (WCS).


Cambodia could earn $100 million under climate deal

(11/06/2006) Cambodia could earn hundreds of millions of dollars through a global warming proposal under consideration this week at U.N. climate negotiations in Nairobi, Kenya. At talks last year in Montreal, a coalition of tropical developing countries lead by Papua New Guinea proposed a rainforest conservation compensation initiative whereby industrialized nations would pay them to protect their forests to offset heat-trapping gas emissions. After endorsements by the World Bank, the United Nations, and the United States, the plan will likely be discussed in greater detail at the Nairobi conference.


Nigeria has worst deforestation rate, FAO revises figures

(11/17/2005) Nigeria has the world's highest deforestation rate of primary forests according to revised deforestation figures from the the Food and Agriculture Organization of the United Nations.


World deforestation rates and forest cover statistics, 2000-2005

(11/16/2005) Cambodia has the world's highest deforestation rate, Brazil loses the largest area of forest annually, and Congo consumes more bushmeat than any other tropical country. These are among the findings from mongabay.com's analysis of new deforestation figures from the United Nations. Monday, the Food and Agriculture Organization of the United Nations (FAO) released its 2005 Global Forest Resources Assessment, a regular report on the status world's forest resources. Overall, FAO concludes that net deforestation rates have fallen since the 1990-2000 period, but some 13 million hectares of the world's forests are still lost each year, including 6 million hectares of primary forests. Primary forests -- forests with no visible signs of past or present human activities -- are considered the most biologically diverse ecosystems on the planet.


Natural resource management revolutionized around Cambodia's 'Great Lake'

(09/22/2005) When Patrick Evans first arrived at Cambodia's Tonle Sap Lake eight years ago, there were days when it seemed more like a militarized zone than one of the world's most productive freshwater fishing grounds.


Microchip implant saves endangered turtle from the cooking pot

(07/18/2005) An extremely rare "royal" turtle narrowly escaped a trip to a Chinese soup-pot, thanks to a tiny microchip implanted in its skin, according to experts from the New York-based Wildlife conservation Society (WCS), who rediscovered the species four years ago in Cambodia.