News articles on california

---
Mongabay.com news articles on california in blog format. Updated regularly.





The world's best mother: meet the octopus that guards its eggs for over four years


(07/30/2014) The ultimate goal of all species on the planet is procreation, the act of making anew. But few mothers could contend with a deep-sea octopus, known as Graneledone boreopacifica, which researchers have recently observed guarding its eggs for four-and-a-half years (53 months), before likely succumbing to starvation soon after.


NASA picture reveals shocking impact of California's drought

(01/25/2014) A pair of satellite images released this week by NASA reveal the shocking impact of California's drought, which is now entering its third year.


Emissions outsourced to China return to U.S. in form of air pollution

(01/20/2014) Twenty percent of China's air pollution can be attributed to goods exported to America, with some of those emissions drifting back to the Western United States, finds a study published this week in the journal Proceedings of the National Academy of Sciences.


Bay Area pledges to slash greenhouse gas emissions by 80 percent by 2050

(11/11/2013) While many of the world's national governments move tepidly (if at all) to combat climate change, cities are showing increasing leadership. The San Francisco Bay Area's Air District Board signed off last week on a measure to cut greenhouse gas emissions by 80 percent within less than 40 years time as based on 1990 levels. The measure follows the same goal as an executive order made by California governor, Arnold Schwarzenegger, in 2005.


Amazon deforestation could cause droughts in California


(11/08/2013) Complete deforestation of the Amazon rainforest could reduce rainfall in the Pacific Northwest by up to 20 percent and snowpack in the Sierra Nevada by up to 50 percent, suggests new research published in the Journal of Climate. The study is based on high resolution computer modeling that stripped the Amazon of its forest cover and assessed the potential impact on wind and precipitation patterns. While the scenario is implausible, it reveals the global nature of the ecological services afforded by the world's largest rainforest.


Another 'sea-serpent' oarfish washes up in California

(10/20/2013) Another sea-serpent-like oarfish has been found dead along the coast in Southern California


California 'sea monster' is an oarfish

(10/16/2013) The dead "sea monster' spotted off the coast of Southern California on Sunday is actually an oarfish, a deepwater fish species that can reach a length of 55 feet (17 meters).


California celebrates its inaugural Pacific Leatherback Conservation Day with sobering reality


(10/15/2013) On an isolated beach in Bird's Head Peninsula, Indonesia, a female leatherback turtle shuffles out of the ocean and onto the shore, ready to lay her eggs. Under the cover of night she excavates a hole in the sand, depositing anywhere from 80 to 100 eggs inside. Using her flippers she flicks sand over the eggs, hiding them from potential predators. Then, shuffling away, she returns to the turquoise waters ready to make an 8,500-mile journey across the Pacific Ocean to the California coast.


3 Peruvian states join sub-national push for REDD+

(10/11/2013) An initiative that is developing a framework for REDD+ programs at state and provincial levels gained three more members last week.


4 new species of legless lizards discovered in California

(09/18/2013) Four previously unknown species of legless lizard have been described in California, report researchers from the University of California at Berkeley and Cal State-Fullerton.


California's next innovation: performance-based rainforest conservation (Commentary)


(07/22/2013) Californians are known as innovation leaders, and once again, we are on the verge of demonstrating critical leadership. Only this time it isn't about the Internet, social networking, reality television, venture capital or electric cars. It is about stopping tropical deforestation and supporting local communities. 'What!?' you say? How is the great state of California, home of bankrupt and massive, thirsty desert cities and Silicon Valley, a place that elected such juggernauts of history as Ronald Reagan and Arnold Schwarzenegger, about to lead in avoiding tropical deforestation?


Panel lays out best practices for REDD+ credits in California's carbon market

(07/19/2013) A panel of scientific experts has released a final report outlining how carbon credits generated from tropical forest conservation could be used under California's cap-and-trade system while minimizing risks to forest-dependent communities and wildlife.


San Francisco seafood restaurants go sustainable


(07/02/2013) The Seafood Watch Program, first created by Monterey Bay Aquarium in the late 1990s, is arguably the best-known guide to sustainably-caught seafood in the U.S. Listing seafood choices in three categories—green (best choices), yellow (good alternatives), and red (avoid)—the guide informs consumers of the best options. However, it's one thing to create a well-respected guide, and another issues altogether to get producers and consumers to use it. But a newer partnership, the San Francisco Seafood Watch Alliance, is working to bridge this gap. Maggie Ostdahl of Aquarium of the Bay works with the Seafood Watch Restaurant program and restaurants across San Francisco—one of the best places in the country for seafood—to source sustainable seafood. Restaurant partners avoid seafood on the guide's red list.


Monster shark sparks talk of overfishing

(06/06/2013) A giant mako shark caught by a sports-fisherman Monday in California has spurred a conversation about declining shark populations worldwide, reports the Associated Press.


Debate heats up over California's plan to reduce emissions via rainforest protection


(05/07/2013) As the public comment period for California's cap-and-trade program draws to a close, an alliance of environmental activists have stepped up a heated campaign to keep carbon credits generated by forest conservation initiatives in tropical countries out of the scheme. These groups say that offsets generated under the so-called Reducing Emissions from Deforestation and Degradation (REDD+) mechanism, will undermine efforts to cut emissions as home, while potentially leading to abuses abroad. However supporters of forest conservation-based credits say the program may offer the best hope for saving the world's beleaguered rainforests, which continue to fall at a rate of more than 8 million hectares per year.


Environmentalists target controversial logging practices in California

(03/19/2013) The Sierra Club has launched a campaign against clear-cutting by a logging giant in California.


Photo: Pod of 100,000 dolphins spotted off California coast

(02/21/2013) A 'super mega-pod' of some 100,000 dolphins was spotted off the coast of San Diego last week, according to a report from NBC San Diego.


Experts outline how REDD+ credits could fit into California's cap-and-trade program

(01/27/2013) Carbon credits generated by forest conservation activities in tropical countries could play a role in California's cap-and-trade program, helping mitigate climate change and providing benefits to local communities, said a panel of experts on Friday.


Obama triples area of protected California coastline

(12/20/2012) Today President Obama announced the government would add almost 3,000 square miles of California coastline to the National Marine Sanctuary system, roughly tripling its size, reports the Sierra Club.


Population of rare island-bound jay in California is on the rebound

(11/18/2012) A rare jay found on an island off the California coast may be endangered, but its population is rebounding due to conservation efforts, reports a new study published in the journal Ecological Applications.


Commentary: Protecting the people, not the polluters, says Greenpeace

(09/27/2012) Greenpeace is dedicated to ending deforestation and preventing catastrophic climate change. We are often recognized for putting our lives and freedoms on the line to accomplish these goals. In the U.S. alone, Greenpeace is campaigning to save ancient forests, speaking out against the coal industry; mobilizing millions to save the arctic from new oil drilling; and pushing key industries to commit to renewable energy.


Greenpeace targets forest carbon offsets in California's cap-and-trade

(09/25/2012) California's inclusion of forest conservation-based carbon offsets in its climate change legislation may not lead to net reductions in greenhouse gas emissions and could exacerbate social conflict in places like southern Mexico, argues a report released Monday by Greenpeace. But the activist group faced sharp criticism from backers of California's initiative.


NASA image shows why San Francisco is foggy

(09/12/2012) The short answer to why San Francisco, California is foggy? The Pacific Ocean's marine layer. A new image by NASA's Earth Observing-1 satellite shows the marine layer—cool, heavy air produced by a colder ocean surface meeting warmer air—encroaching on the metropolis. Western winds push the marine layer over the city, which brings dense cloud cover over the city, and often engulfs buildings, bridges, and people in fog.


Velociraptor spider discovered in Oregon cave (pictures)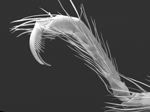 (08/17/2012) Scouring the caves of Southwest Oregon, scientists have made the incredible discovery of a fearsome apex predator with massive, sickle claws. No, it's not the Velociraptor from Jurassic Park: it's a large spider that is so unique scientists were forced to create a new taxonomic family for it. This is the first new spider family to be discovered in North America in over 130 years. 'This is something completely new,' lead author of a paper on the species, Charles Griswold with the California Academy of Sciences, told SFGate. 'It's a historic event.'


Scientists testing anti-fungal bacteria on diseased frogs in California

(07/23/2012) Researchers are treating tadpoles in Kings Canyon National Park with a bacteria they hope will provide immunity to an infamous fungal disease, reports the San Francisco Gate. The bacteria could be key not only to saving California's mountain yellow-legged frog (Rana muscosa), which is listed as Endangered by the IUCN Red List, but also frog species around the planet, many of which have been decimated by the chytrid fungal disease.


Marijuana farms poisoning carnivorous fishers in California, finds study

(07/13/2012) An illegal pesticide used by marijuana growers to kill rodents is poisoning weasel-like fishers in California, reports a new study published in the journal PLoS ONE.


San Francisco bars officials from buying Apple computers for city business

(07/11/2012) Employees at San Francisco agencies will no longer be able to buy Apple products for official city business due to the computer giant's decision to pull out of a green certification scheme for consumer electronics, reports the Wall Street Journal.


California cap-and-trade law spurs U.S. forest carbon projects

(02/15/2012) Now that California's carbon market has arrived, an Australian-based company that specializes in forest carbon offsets has jump started two forest projects with private landowners in the western U.S. The new company, Forest Carbon Partners, will make the projects available as carbon offsets for California polluters.


California sets tough new clean car standards

(01/30/2012) The U.S. state that takes climate change most seriously—California—has unanimously approved new rules dubbed the Advanced Clean Cars program to lower carbon emissions, reduce oil dependence, mitigate health impacts from pollution, and save consumers money in the long-term. According to the new standards, by 2025 cars sold in California must cut greenhouse gas emissions by 34 percent and smog emissions by 75 percent. The program will also require 15.4 percent of all cars sold in California to be zero or near-zero emissions by 2025.


California city bans bullfrogs to safeguard native species


(01/26/2012) Santa Cruz, California has become the first city in the U.S. to ban the importation, sale, release, and possession of the American bullfrog (Rana catesbeiana). Found throughout Eastern and Central U.S., the frogs have become an invasive threat to wildlife in the western U.S. states and Canada.


Leatherback sea turtles granted massive protected area along U.S. west coast


(01/23/2012) The U.S. federal government has designated 108,556 square kilometers (41,914 square miles) as critical habitat for the leatherback sea turtle (Dermochelys coriacea), the largest of the world's marine turtles and one of the most endangered. The protected area, around the size of Guatemala, spans coastal sea waters from California to Washington state, but does not protect the migration routes environmentalists hoped for.


Large tract of old growth redwood forest protected in the San Francisco Bay Area

(12/13/2011) 8,532 acres of redwood forest and wildlife habitat in the Santa Cruz mountains will be protected after a coalition of San Francisco Bay Area conservation groups bought the land — the largest private landholding in in Santa Cruz County — for $30 million from building materials giant CEMEX, reports the San Jose Mercury News.


California finalizes cap-and-trade program

(10/24/2011) Bucking long-stalled efforts in the US to combat global climate change, California has approved final rules for a cap-and-trade program set to go into effect in 2013. The program will require large polluters in California to reduce emissions or to 'trade' emissions on the carbon market with another company or initiative that is sequestering carbon. The rules even allow companies outside the state to participate, creating clean energy incentives across the US.


California governor signs ban on shark fin trade

(10/10/2011) California governor Jerry Brown on Friday signed legislation banning the the importation, possession and sale of shark fins in California.


Photo of the day: Turquoise waters along the California coast

(09/15/2011) A new study, commissioned by the California Department of Boating and Waterways and conducted by San Francisco State University (SFSU), finds that rising sea levels could take a substantial toll on one of California's biggest attractions: its beaches.


iPhone app uses Google Earth to track climate change impact on redwoods

(05/24/2011) The Save the Redwoods League is partnering with Google Earth Outreach and iNaturalist.org to connect citizens and scientists in an effort to track the effects of climate change on redwood trees and forests.


3.8 earthquake shakes San Francisco

(04/18/2011) A short 3.8-magnitude earthquake shook the San Francisco Bay Area Monday afternoon.


California proposes ban on selling shark fin

(02/16/2011) Last year Hawaii banned the sale of shark fins; California may be next. Bill 376, introduced by two Democrats, would outlaw the sale of shark fins, including the popular Asian delicacy shark fin soup, in the US's most populous state.


From Cambodia to California: the world's top 10 most threatened forests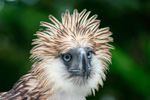 (02/02/2011) Growing populations, expanding agriculture, commodities such as palm oil and paper, logging, urban sprawl, mining, and other human impacts have pushed many of the world's great forests to the brink. Yet scientists, environmentalists, and even some policymakers increasingly warn that forests are worth more standing than felled. They argue that by safeguarding vulnerable biodiversity, sequestering carbon, controlling erosion, and providing fresh water, forests provide services to humanity, not to mention the unquantifiable importance of having wild places in an increasingly human-modified world. Still, the decline of the world's forests continues: the FAO estimating that around 10 million hectares of tropical forest are lost every year. Of course, some of these forests are more imperiled than others, and a new analysis by Conservation International (CI) has catalogued the world's 10 most threatened forests.


4.1-magnitude quake shakes San Francisco Bay Area

(01/08/2011) A 4.1-magnitude earthquake shook the San Francisco Bay Area Friday afternoon.


Rise in the number of whales hit by ships prompts Coast Guard to consider changes

(12/27/2010) A bumper crop of krill along the West Coast this past summer lured whales into the paths of cargo ships. With five collision deaths confirmed, and many more suspected, the US Coast Guard is investigating ways to mitigate future losses of these rare mammals.


Attempt to reduce ethanol subsidies blocked by corn-belt senators

(12/21/2010) An attempt by Senator Dianne Feinstein (D-California) to drastically reduce subsidies for domestic ethanol production and cut the tariff on imported ethanol was ultimately unsuccessful, reports Reuters. The proposal would have cut the annual cost of subsidies by $5.3 billion.


Top 10 Environmental Stories of 2010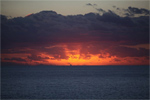 (12/20/2010) Below is a quick review of some of the biggest environmental stories of 2010: Climate change rears it ugly head; Oil spill in the Gulf; Agreement to save global biodiversity; Illegal logging crisis in Madagascar; REDD kicks off in Indonesia; Brazil deforestation falls to its lowest level; Hungary's red sludge; Nestle caves to social media activists; New mammals galore' and Global climate framework back on the table?


California approves cap-and-trade under global warming law

(12/17/2010) The California Air Resources Board voted 9-1 to adopt cap and trade regulations for AB32, California's 2006 climate law. The move, which establishes the first compliance carbon trading system in the United States, opens the door for carbon offsets generated via forest conservation projects.


Can RED Hot California Heat Up A Sedated Cancun?


(12/07/2010) In his concession speech after the 2010 mid-term elections, President Obama said that prospects for meaningful U.S. climate change legislation are doubtful and will be for years. With the US and the international community unable to take even modest steps to combat global warming, the State of California has stepped up in a big, big way. Despite record unemployment rates, deficits and unemployment, California voters trounced a measure that would have suspended AB 32, California's landmark climate change law. California's AB 32 cap and trade program will soon be the biggest market for compliance emission reductions outside of Europe. In the wreckage of the Copenhagen talks and the new political landscape in America, California is the most dynamic jurisdiction for climate change implementation.


Breaking all of life's rules: scientists discover bacteria that can survive on arsenic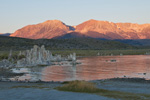 (12/02/2010) While for days rumors have circulated around the Internet that NASA had discovered alien life, the truth may be even less expected. Instead of aliens, NASA-funded researchers have discovered a microorganism on Earth that breaks all the rules of life: in Mono Lake in California scientists found a bacterium that can survive wholly on arsenic. The microorganism is capable of replacing phosphate, one of the essential blocks of all known life, with the toxic chemical arsenic according to new researched published in Science. Uncovered by lead author and NASA-funded scientist, Felicia Wolf-Simon, along with astrobiolgist colleagues at Arizona State University, the discovery is thought to have widespread implications on how life may survive on other planets.


Stymied by lack of global climate deal, states develop own low carbon accord

(11/17/2010) California and other states launched an international initiative that will work toward reducing greenhouse gas emissions and transitioning toward a low carbon economy in the absence of a global climate deal.


Researchers track the little-known giant sunfish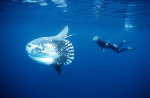 (11/10/2010) Getting to know the heaviest bony fish in the world is surprisingly hard. At 3 m (10 ft) long and 2,200 kg (4,850 lb), the Mola mola, or ocean sunfish, is an elusive giant. A typical day in its life is still a mystery. Now, a study published on 30 September in the Journal of Experimental Marine Biology and Ecology has opened a small portal onto their behaviors – and has underlined concerns that sunfish die in alarming numbers as unintentional catches in commercial fisheries.


Growing strawberries organically yields more nutritious fruit and healthier soil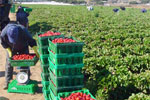 (11/08/2010) Strawberry plants grown on commercial organic farms yield higher-quality fruit and have healthier soil than those grown conventionally, according to a study published on 1 September in the journal PLoS One. The research suggests that sustainable farming practices can produce nutritious fruit, if farmers manage soil and its beneficial microbes properly. This is among the most comprehensive studies to investigate how conventional and organic farming methods affect both fruit and soil quality.


US elects barrage of climate change deniers, threatening support for green energy

(11/03/2010) The US midterm election, which won Republicans the House but safeguarded the Senate for Democrats, has brought in a number of self-proclaimed climate change deniers, ending any likelihood that an energy bill will be passed over the next two years and essentially stumbling the White House's strategy on climate change. Newly elected Republican Senators Rand Paul of Kentucky and Marc Rubio of Florida, both members of the nascent Tea Party, have stated they do not believe in climate change despite that scientists overwhelming agree the Earth is warming due to human impacts.


California puts fate of tropical rainforests up for vote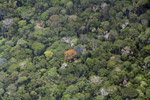 (10/27/2010) When you vote on Nov. 2, remember that Peru is planning to save all of its rain forest. To reach the zero deforestation goal, a new environmental policy put in place last year calls for innovative payments to indigenous people and peasants, who control around a quarter of the forest, and a mosaic of protected areas and sustainable timber production for much of the rest. Environmental costs are being rolled into environmental impact assessments, and the country is formulating new ways to mitigate and compensate for the effects of big development projects, such as roads and dams. Meanwhile, California is poised to make a headlong leap in the other direction. Proposition 23 on the Nov. 2 ballot would kill the state's 2006 climate law by permitting it to kick in only if California becomes a full-employment economic utopia of a sort not yet seen on this continent. While much of the Proposition 23 debate revolves around the important effects here, this policy U-turn could thwart budding environmental efforts around the world, such as those in Peru.


Bill Gates puts $700,000 against effort to suspend California's climate rules

(10/21/2010) Bill Gates contributed $700,000 to the "No on 23" campaign, giving a critical boost to the effort to fight a ballot proposition that would suspend California's rules to curb greenhouse gas emissions until state unemployment levels fall.


Do wind farms drive local warming?

(10/11/2010) Using decades-old data researchers have proven a long-suspected effect of wind turbines: under certain conditions large-scale wind farms can change local weather. Temperatures recorded from a wind farm in San Gorgonio, California in 1989 shows that turbines cooled local temperatures during the day, but warmed them at night. However, researchers in the paper published in the Proceedings of the National Academy of Science say that the impact of wind farms on local temperatures will not be the same everywhere.


Photos: the penis-like mushroom and other top 10 new species of 2009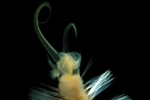 (05/23/2010) The International Institute for Species Exploration at Arizona State University has released its annual top 10 list of new species discovered last year. This time the list includes a two inch penis-like mushroom, a minnow named after Bram Stoker's world-famous horror-character, a bomb-throwing deep sea worm, a giant carnivorous plant named after TV personality and conservationist David Attenborough, and a beautifully patterned frogfish.


A day to celebrate (and save) the world's amphibians: the 2nd Annual Save the Frogs Day



(04/28/2010) Friday, April 30th is for the frogs: educational programs, conservation walks with experts, frog leaping races, and the world's first protest to save frogs are all planned for the world's 2nd Annual Save the Frogs Day. Organized by the non-profit SAVE THE FROGS!, events are so far planned in 15 countries on every continent besides Antarctica—fittingly the only continent that lacks amphibians.


Decline in fog threatens California's iconic redwood ecosystems

(02/15/2010) A surprising new study finds that during the past century the frequency of fog along California's coast has declined by approximately three hours a day. Published in the Proceedings of the National Academy of Sciences the researchers are concerned that this decrease in fog threatens California's giant redwoods and the unique ecosystem they inhabit.


Jumbo squid explosion

(02/02/2010) Jumbo squid are back in the waters of Southern California and anglers are seeing an uptick in business, reports the Los Angeles Times.


The secret life of a Californian pest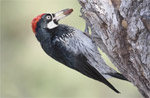 (02/01/2010) The acorn woodpecker is best known for its chortle, which may have inspired Woody the Woodpecker's iconic laugh. But many California residents say there's nothing funny about the hundreds of holes these birds leave outside of homes and businesses while storing acorns for the winter. In early 2009, two housing associations in the retirement community of Rossmoor found themselves at the heart of a national scandal after obtaining a depredation permit to shoot the winged vandals, according to the Los Angeles Times. But researchers on the Hastings Natural History Reserve in Carmel Valley don't see acorn woodpeckers as pests. For more than 40 years, biologists here have studied the ecological soap operas underlying acorn woodpecker social groups to learn why animals choose to cooperate in some situations and not in others.


New fox subspecies uncovered in California

(01/03/2010) Heavily-populated California may be one of the last places one would expect to find a new mammal, but the Sacramento Bee reports that genetic evidence has revealed a new subspecies of red fox.


Not just the polar bear: ten American species that are feeling the heat from global warming

(12/01/2009) A new report, America's Hottest Species, highlights a variety of American wildlife that are currently threatened by climate change from a small bird to a coral reef to the world's largest marine turtle.


Global warming threatens desert life

(11/09/2009) There have been numerous studies showing how climate change is impacting a variety of environments—from the Arctic to coral reefs to alpine—but how could a warmer world damage deserts, already the world's warmest and driest environments?


California's great white sharks are a distinct population

(11/04/2009) Researchers have long thought that white sharks migrated across oceans, but a new study in the Proceedings of the Royal Society B shows that the population in the northeastern Pacific Ocean, along California, hasn't mixed with other white sharks for tens of thousands of years.


New species of ghostshark discovered off California's coast

(09/22/2009) The discovery of Eastern Pacific black ghostshark Hydrolagus melanophasma is notable for a number of reasons. It is the first new species of cartilaginous fish—i.e fish whose skeletons are made entirely of cartilage, such as sharks, rays, and skate—to be described in California water since 1947. It is also a representative of an ancient and little-known group of fish.


Whale skeleton reveals species unknown to science

(09/22/2009) The importance of a whale to the oceanic ecosystem does not end with its life. After dying, a whale's body sinks to the bottom of the ocean and becomes food for many species, some of whom specialize on feeding on these corpses.


Cartels clear-cutting U.S. national parks for marijuana plantations

(09/07/2009) Marijuana growers are chopping down U.S. national forests to establish plantations for illicit drug production, reports the Wall Street Journal. According to an article written by Stephanie Simon and published September 3rd, the recent border crackdown has pushed marijuana cartels to cultivate crops in the United States rather than risk smuggling from Mexico. National forests are especially targeted, with authorities uncovering marijuana farms in 61 national forests across 16 states so far this year, up from 49 forests in 10 states last year.


Pesticide use linked to dying frogs in California

(08/13/2009) Pesticides used by farmers in California's Central Valley could be killing frogs in the Sierra mountains, report researchers.


Large Trees Declining in Yosemite

(08/07/2009) A recent study by the U.S Geological Survey (USGS) indicates a substantial decline in the number of large-diameter trees in Yellowstone National Park. Between the 1930s and the 1990s there was a 24% decline in large diameter trees.


Global warming-induced forest fires to increase health risks in western U.S.

(07/28/2009) Warmer, drier climate in the American West will increase the incidence and severity of forest fires, worsening air quality, reports a new study accepted for publication in the Journal of Geophysical Research - Atmospheres.


Blue whales return to migration pattern used before commercial whaling


(05/13/2009) The blue whale may be returning to a migration route that it abandoned during commercial whaling. Researchers have discovered whales migrating from California to the coastlines of British Columbia and the Gulf of Alaska for the first time since 1965. Fifteen different cases of whales have been recorded in the north Pacific; four of the whales were individuals who had been viewed off the coast of California, as well.


Colorado River unlikely to meet current water demands in warmer, drier world

(04/20/2009) Feeding the water habits of such major cities as Los Angeles, Las Vegas, and Phoenix, in addition to providing irrigation waters for the entire Southwestern United States, has stretched the Colorado River thin. The river no longer consistently reaches the sea as it once did. Now a new study warns that the Colorado River system, which has proven dependable for human use throughout the 20th Century, may soon experience shortages due to global warming.


New lichen named after Obama

(04/15/2009) A California researcher has named a new species of lichen after President Barack Obama. Kerry Knudsen of the University of California-Riverside (UCR) named the lichen Caloplaca obamae.


Rainforest conservation gains in U.S. and U.N. climate proposals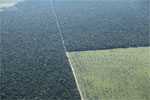 (04/14/2009) A proposed mechanism for reducing emissions from deforestation and degradation (REDD) figures prominently in the draft climate bill released last month by Congressmen Henry Waxman and Ed Markey as well as a U.N. document posted last week following a climate meeting in Bonn, Germany. Deforestation is the source of roughly 20 percent of greenhouse gas emissions from human activities.


Infant blue whale filmed underwater

(03/06/2009) Off the waters of Costa Rica in January 2008 scientists and photographers with National Geographic filmed an infant blue whale swimming near its mother. They believe this is the first time a baby blue whale has been filmed underwater.


Obama blocks offshore oil drilling for now

(02/11/2009) The Obama administration has shelved a plan by the Bush Administration to open U.S. coastal waters to oil and gas drilling. The proposal, put forth on the last business day of the Bush Administration, had been vehemently opposed by environmental groups.


Secretary of Energy warns of dire future for agriculture in California

(02/05/2009) Secretary of Energy Steven Chu warned climate change could severely impact California agricultural industry by the end of the century, reported the Los Angeles Times.


California faces severe drought

(01/30/2009) California appears to be on track for its worst drought since the early 1990s, warned the state's Department of Water Resources (DWR) following its survey of snowpack and other water resources.


Obama pushes for better mileage standards

(01/27/2009) President Obama has moved to allow states set automobile emission rules, opening the door for more fuel efficient vehicles. Monday Obama signed a memorandum requiring the Environmental Protection Agency (EPA) to reconsider California's application to set tighter auto emissions and fuel efficiency standards than required under federal law. Should the waiver be granted, automakers would be forced to sell more fuel efficient vehicles if they want to do business in the state.


Climate change killing forests in the western U.S.

(01/22/2009) Tree death rates in old-growth forests of the western United States have more more than doubled in recent decades likely because of regional climate warming, report researchers writing in the journal Science.


Climate change, ocean acidification may doom jumbo squid

(12/15/2008) Ocean acidification — driven by rising carbon dioxide levels in the atmosphere — may hurt the Humboldt squid, report researchers writing in the journal Proceedings of the National Academy of Sciences.


California joins effort to fight global warming by saving rainforests

(11/19/2008) California has joined the battle to fight global warming through rainforest conservation. In an agreement signed yesterday at a climate change conference in Beverly Hills, California, Governor Arnold Schwarzenegger pledged financial assistance and technical support to help reduce deforestation in Brazil and Indonesia. The Memorandum of Understanding commits the California, Illinois and Wisconsin to work with the governors of six states and provinces within Indonesia and Brazil to help slow and stop tropical deforestation, a source of roughly 20 percent of global greenhouse gas emissions.


Climate change will cost California billions

(11/14/2008) $2.5 trillion of real estate assets in California are at risk from extreme weather events, sea level rise and wildfires expected to result from climate change over the course of a century, according to a new assessment from UC Berkeley researchers.


Monstrous Chinook salmon found in California

(11/14/2008) A fifty-one inch long Chinook salmon, found dead during a salmon survey in Battle Creek by the Department of Fish and Game (DFG), is probably a record for the state of California say Department biologists.


Supreme Court lifts ban on sonar testing, whales lose

(11/12/2008) A Supreme Court decision will allow the Navy to continue its of sonar in training exercises off the coast of California, a defeat for environmental groups who say sonar is harmful to whales, reports the Associated Press.


Review of the indoor rainforest at San Francisco's new Academy of Sciences

(11/04/2008) As a longtime resident of San Francisco's Inner Sunset district, I am quite familiar with the Academy of Sciences which is a short walk from my domicile. While I had visited it many times in its previous incarnation, the old (now demolished) museum was a far cry from the new high-tech building that opened this Fall. Both as someone who has traveled extensively in the tropics, and as the author of a number of travel guides which cover tropical rainforests and their ecosystems as well, I was looking forward to one of its most highly touted new features: the "rainforest dome."


Rainforest biodiversity at risk from global warming

(10/09/2008) Climbing temperatures may doom many tropical species to extinction if they are unable to migrate to higher elevations or cooler latitudes, report researchers writing in Science.


Urban black bears live recklessly compared to their forest counterparts

(09/30/2008) Black bears that live around urban areas weigh more, get pregnant at a younger age, and are more likely to die violent deaths, according to a study by the Wildlife Conservation Society (WCS).


Photos of the new California Academy of Sciences in San Francisco

(09/19/2008) The new California Academy of Sciences in San Francisco's Golden Park will open its doors to the general public for the first time on the weekend of September 27-28.


PG&E will build the world's largest solar power plant

(08/15/2008) California electricity producer PG&E Thursday announced a plan to build two giant solar photovoltaic power plants that will cover 12.5 square miles and have a peak generating capacity of 800 megawatts.


Warming will trigger cycle of increased energy use, heat waves in California

(07/11/2008) As the 21st century progresses, major cities in heavily air-conditioned California can expect more frequent extreme-heat events caused by climate change.


California plan would cut emissions 30% by 2020

(06/27/2008) California announced a plan to reduce state greenhouse gas emissions by 30 percent by 2020.


Global warming threatens California's native plants

(06/24/2008) Two-thirds of California's native plants could suffer an 80 percent or more reduction in geographic range by the end of the century due to changing climate warns a study appearing tomorrow in the open-access journal PLoS ONE.


Diversity in streams may brace Chinook salmon for climate change

(06/03/2008) Chinook salmon face a one-two punch. They have disappeared from several rivers in the western U.S. largely because of human interventions and some populations are threatened or endangered. Numbers of Chinook in California's Central Valley have dwindled by 88 percent in the past five years, a loss that closed fisheries for 2008 and may cost California's economy $167 million, according to the state Department of Fish and Game. On top of all this looms a second impact: These salmon will be in hotter water still because of climate change.


High-tech collars to reveal the secretive behvaiors of mountain lions

(05/28/2008) A handful of mountain lions in the Santa Cruz Mountains of California soon will wear high-tech collars as part of a new study by researchers at the University of California, Santa Cruz. The collars will reveal not only how these animals range within their sprawling territories, but also how they hunt. The scientists aim to figure out ways to minimize conflicts between humans and mountain lions — also known as pumas and cougars.


Why is there soot on the snowpack?

(05/22/2008) This fall, suitcase-sized air samplers will sprout throughout the Sierra Nevada. The air monitoring stations will be installed by researchers at the University of California, Davis, as part of a contract approved by the California Energy Commission (CEC) during its May 7 meeting. The researchers hope to learn whether the pollutants affecting the state's climate are coming from local sources or from transPacific sources like Asia, said Public Interest Energy Research (PIER) manager Guido Franco. The sensitive new devices will measure the amount of air pollution in the area and identify the makeup of the particles, Franco told the commission. Chemical detective work will then reveal their sources.


Fatal San Diego Shark Attack a Rare Event

(04/25/2008) Friday morning a 66-year-old swimmer was attacked and killed by a shark off Solana Beach in San Diego county. It was the first fatal shark attack in San Diego since 1994.


Global warming could trigger dramatic Lake Tahoe changes within 10 years

(03/24/2008) Warming temperatures may cloud Lake Tahoe's legendary clear waters and put the lake's native species at risk, reports a new study from the University of California, Davis.


Is California fish catch linked to wind patterns?

(02/06/2008) Are fluctuations in fish catch off the coast of California linked to wind patterns? A new study by scientists at Scripps Institution of Oceanography at UC San Diego suggests yes


Globl warming worsening U.S. water crisis

(01/31/2008) Human-induced climate change is accelerating a water crisis in the American West, reports a study published this week in the journal Science.


Stanford University, Monterey Bay Aquarium launch center to save oceans

(01/09/2008) Stanford University, the Monterey Bay Aquarium and the Monterey Bay Aquarium Research Institute (MBARI) have teamed up to establish the Center for Ocean Solutions, a new collaboration that will bring together international experts in marine science and policy to find innovative ways to protect and restore the world's oceans.


Climate change already affecting water supplies in the Western U.S.

(12/11/2007) Climate change is already impacting water supplies in the western United States and is likely to reducer carbon sequestration by regional ecosystems, reports research presented at the fall meeting of the American Geophysical Union in San Francisco.



Page 1 | Page 2