News articles on borneo

---
Mongabay.com news articles on borneo in blog format. Updated regularly.





Riddled with tumors: another blow to the Sumatran rhino species


(04/14/2014) Conservation for Sumatran rhinos suffered another blow last week, only days after Suci—one of only ten rhinos in captive breeding efforts—died at Cincinnati Zoo. Scientists in the Malaysian state of Sabah revealed that a newly captured female, Iman, suffers from an assortment of tumors in her uterus, hugely complicating reproduction efforts.


Death of young Sumatran rhino shouldn't discourage captive breeding efforts say conservationists


(04/01/2014) Just over two weeks ago, conservationists in the Malaysian state of Sabah managed to finally catch a wild Sumatran rhino female after months of failed attempts. But following such hopeful events, comes bad news thousands of miles away: a young female rhino, named Suci, died over the weekend at the Cincinnati Zoo.


Schwarzenegger targeted by environmentalists for investments in forest-destroying companies


(03/31/2014) Former movie star and politician Arnold Schwarzenegger is facing criticism after Global Witness produced evidence that his investment company is profiting off rainforest destruction in Southeast Asia. The findings are significant because Schwarzenegger championed rainforest conservation while serving as governor of California.


Alien trees use logging roads to invade Borneo forests


(03/25/2014) The spiked pepper tree (Piper aduncum) is native to the American tropics, but has made itself at home in a variety of other locales where it can crowd out local vegetation and interfere with forest recovery. Although it's been slow to spread through Borneo since its introduction to Indonesia in 1952, new logging roads appear to be driving the species farther afield. A study in mongabay.com's open access journal Tropical Conservation Science raises concerns that these roads may bring unintended plant colonists to new areas – putting the biodiversity of forests at risk.


Indigenous communities demand forest rights, blame land grabs for failure to curb deforestation


(03/25/2014) Indigenous and forest-dependent peoples from Asia, Africa and Latin America have called for increased recognition of customary land rights in order to curb deforestation and ensure the survival of their communities. The Palangkaraya Declaration on Deforestation and the Rights of Forest Peoples calls on governments to uphold forest peoples' rights to control and manage their customary lands and to halt rights-violating development projects being carried out without consent from local communities.


Meet Iman: the Sumatran rhino's newest hope for survival


(03/24/2014) Hopes for one of the world's most imperiled megafauna rose this month when wildlife conservationists succeeded in catching a female Sumatran rhino named Iman in the Malaysian state of Sabah. The female, which experts believe to be fertile, has since been successfully transferred via helicopter to the Borneo Rhino Sanctuary where experts plan to mate her with the local male, Tam. Located in Tabin Wildlife Reserve, the Borneo Rhino Sanctuary is an uncompleted semi-wild enclosure and home to one of several last-ditch efforts to save the vanishing species from extinction.


Next big idea in forest conservation? Offer health care for forest protection


(03/21/2014) Dr. Kinari Webb has a superpower: the ability to provide high-quality health care in a remote and rural landscape. And she uses her power not only to save lives, but also to protect the remaining Bornean rainforests. Twenty-one years ago, Kinari Webb traveled to Borneo to work with orangutans. She witnessed the faltering health of both the people and the environment and saw that the two issues were inseparable. When families must choose between the health of their children and the health of the forest that supports them, everyone loses. But in the region of Gunung Palung National Park — where an estimated 10 percent of the world's orangutans live — illegal logging and slash and burn farming methods paid the bills and locals saw few alternatives. Kinari vowed to study medicine and return with more to offer.


Conservationists catch wild Sumatran rhino, raising hope for world's most endangered rhinoceros


(03/12/2014) Conservationists have succeeded in catching a wild Sumatran rhino in the Malaysia state of Sabah in Borneo, according to local media reports. Officials are currently transferring the rhino, an unnamed female, to a rhino sanctuary in Tabin National Park where experts will attempt to mate it with the resident male, Tam. The Sumatran rhino (Dicerorhinus sumatrensis) is one of the world's most imperiled species with less than 100 individuals left.


Photos: Greenpeace stages protest in rainforest destroyed for palm oil


(03/10/2014) On Monday, Greenpeace activists in Indonesia staged a dramatic protest in an area of rainforest freshly cleared for a new oil palm plantation in Central Kalimantan. The demonstration came under the group's campaign to push consumer products giant Proctor & Gamble (P&G) to strengthen its palm oil sourcing policy to include a zero deforestation commitment like those signed recently by Nestle, Neste Oil, and Kellogg's, among others.


Next big idea in forest conservation? Privatizing conservation management


(03/07/2014) Is it possible to equitably divide the planet's resources between human and non-human societies? Can we ensure prosperity and rights both to people and to the ecosystems on which they rely? In the island archipelago of Indonesia, these questions become more pressing as the unique ecosystems of this global biodiversity hotspot continue to rapidly vanish in the wake of land conversion (mostly due to palm oil, poor forest management and corruption. For 22 years, Dr. Erik Meijaard has worked in Indonesia. Now, from his home office in the capitol city, Jakarta, he runs the terrestrial branch of an independent conservation consultancy, People and Nature Consulting International (PNCI).


Sarawak's top official accused of violating constitution

(02/27/2014) Sarawak Chief Minister Taib Mahmud has been accused of violating Sarawak's constitution by engaging in commercial activities while serving as the state's top official over the past thirty plus years, reports the Bruno Manser Fund, an NGO that campaigns on behalf of Sarawak's forest people.


Procter & Gamble's palm oil suppliers linked to deforestation (photos)


(02/26/2014) A year-long investigation by Greenpeace has found companies that supply Procter & Gamble (P&G) (NYSE:PG) with palm oil are engaged in clearing of rainforests and peatlands in Indonesia, suggesting that Head & Shoulders shampoo and other consumer products made by the company may be linked to forest destruction.


Borneo monkeys lose a tenth of their habitat in a decade

(02/25/2014) Four species of langurs monkeys that are endemic to Borneo lost more than a tenth of their habitat in just ten years, finds a study published in the journal Biodiversity and Conservation.


New forest map for Sarawak reveals large-scale deforestation, encroachment on indigenous territories


(02/24/2014) A new online platform released by the Bruno Manser Fund reveals large-scale destruction of Sarawak's rainforests, peatlands, and traditional lands. Drawing from a variety of sources, the Sarawak Geoportal includes data on logging concessions, oil palm plantations, existing and proposed dams, historical forest cover, the extent of indigenous cultivated areas, election results, and area where there are current native customary rights (NCR) disputes.


If Indonesia can't protect its orangutans, why doesn't it just 'sell' them?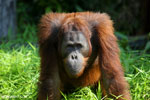 (02/23/2014) It is obvious that at the moment Indonesia neither has the political commitment nor ability to safeguard its dwindling populations of orangutans. Despite its Presidentially supported Action Plan to stabilize all remaining wild populations by 2017, orangutan habitats in Sumatra and Borneo are disappearing as rapidly as ever.


Wilmar refutes Sarawak govt's claims on palm oil ban

(02/17/2014) Palm oil giant Wilmar has refuted a claim that it will stop buying crude palm oil from the Malaysian state of Sarawak due to its new 'no deforestation' policy.


Indonesia rejects, delays 1.3m ha of concessions due to moratorium

(02/12/2014) The Indonesian government has rejected nearly 932,000 hectares (2.3 million acres) of oil palm, timber, and logging concessions due to its moratorium on new permits across millions of hectares of peatlands and rainforests, reports Mongabay-Indonesia.


Reduced impact logging failing to cut emissions in Indonesia


(02/10/2014) Advocates for reduced impact logging in tropical forests often make a case that better forest management cuts carbon emissions relative to traditional forms of timber harvesting. While the argument for altering logging approaches to limit forest damage makes intuitive sense, a new study suggests that the carbon benefits may not bear out in practice.


Through careful management, indigenous people have shaped Asian rainforests for 11,000 years


(01/28/2014) Humans have been actively managing vast areas of Southeast Asia's forests for longer than previously believed, according to research by paleoecologists from the United Kingdom presented in the current Journal of Archaeological Science. Strong evidence suggests that humans in Borneo, Sumatra, Java, Thailand and Vietnam have engaged in agricultural practices for the last 11,000 years. These findings may help bolster the claims of local indigenous peoples under threat of eviction from their traditional lands.


Land conflicts complicate effort to spare forests from palm oil in Borneo


(01/17/2014) A widely-heralded effort to spare carbon-dense rainforests and peatlands from palm oil development in Indonesian Borneo is facing new criticism after an investigation by rights groups found evidence of unresolved conflicts over community land. The report, published Friday by the Forest Peoples Program and TUK-Indonesia, looked at a carbon conservation pilot project run by Golden Agri Resources (GAR), a Singapore-based agribusiness giant that is one of Indonesia's largest palm oil producers.


Requiem or recovery?: the Sumatran rhino 200 years after its description


(01/08/2014) In 1893, William Bell, a surgeon in the service of the Dutch East India Company stationed in Bencoolen, Sumatra, examined the body of a dead rhinoceros. The animal, a male, was relatively small as rhinoceroses go, measuring only four feet four inches at the shoulder and eight feet five inches from its nose to the tip of its tail. Dr. Bell noted that the animal resembled a large hog and judged it to be a young individual based upon the condition of the bones and teeth.


Rainforest news review for 2013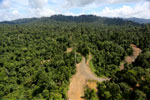 (12/26/2013) 2013 was full of major developments in efforts to understand and protect the world's tropical rainforests. The following is a review of some of the major tropical forest-related news stories for the year. As a review, this post will not cover everything that transpired during 2013 in the world of tropical forests. Please feel free to highlight anything this post missed via the comments section at the bottom. Also please note that this review focuses only on tropical forests.


Unraveling the secrets of one of the world's most mysterious big cats


(12/22/2013) The Sunda clouded leopard has always been shrouded in mystery. Only declared a separate species from its mainland cousin, the Borneo clouded leopard, in 2006, the IUCN lists the cat as Endangered. The distinction between the Borneo clouded leopard (Neofelis nebulas) and the Sunda clouded leopard (Neofelis diardi) was made by ground-breaking molecular coding technologies and anatomy studies of the two species. Although it is Borneo's largest predator, very little is known about the Sunda leopard. As a medium-sized, well-camouflaged and mostly nocturnal animal, the leopard has evaded researchers since its discovery eight years ago.


Ongoing deforestation reported in Borneo concession held by APP supplier


(12/18/2013) Up to 1,400 hectares of forest have been cleared in a concession belonging to an Asia Pulp & Paper (APP) supplier in Borneo, potentially putting the company in breach of the forestry giant's zero deforestation commitment, reports a coalition of local NGO's. In a report released Tuesday, Relawan Pemantau Hutan Kalimantan (RPHK), a coalition of NGO's in part supported by WWF-Indonesia, said that blocks of natural forest have been cleared in a concession belonging to PT Daya Tani Kalbar (DTK), an APP supplier. The clearing has taken place since APP's moratorium went into effect February 1, 2013.


Logging kingpin linked to kidnapping, violent assault seeks legitimacy via IPO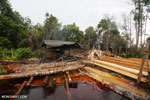 (12/11/2013) A businessman whose company kidnapped and violently assaulted environmentalists investigating illegal logging in a national park is set to earn millions of dollars from Thursday's initial public offering of Sawit Sumbermas Sarana, a palm oil company with holdings in Indonesian Borneo. Environmentalists are warning responsible investors to steer clear of the IPO.


APP's Borneo expansion to be constrained by forest conservation policy


(12/04/2013) Asia Pulp & Paper (APP) will not convert any blocks of forest found to have high conservation value or substantial carbon stocks as it expands in Indonesian Borneo, according the forestry giant's managing director of sustainability. Responding to a report published by Greenomics, Aida Greenbury said APP's 10-month-old forest conservation policy applies to four suppliers operating in East and West Kalimantan.


New project works to raise the profile of the world's littlest bear


(12/02/2013) The world's least-known bear also happens to be the smallest: sun bears (Helarctos malayanus), so called for the yellowish horseshoe mark on its chest, are found across Southeast Asia. But despite their telltale markings, super-long tongues, and endearing cuteness, sun bears remain little-studied and little-known compared to many of the region's other large mammals. Now, a new project is working to raise the profile of the sun bears of Borneo—Survival of the Sun Bears—which are a smaller subspecies of the mainland animals.


Palm oil company Bumitama under fire for clearing rainforest, endangering orangutans


(12/02/2013) Bumitama Agri, an Indonesian palm oil producer, is breaking the law by clearing forests and developing plantations without the proper licenses, a coalition of NGOs said in a report released on Nov. 21. The groups have called on financiers to either force Bumitama to shape up or cut ties with the company and with global palm oil traders such as Wilmar and IOI that do business with Bumitama.


Greenpeace photos expose palm oil giant's deforestation in Indonesia


(11/22/2013) A series of photos released this week by Greenpeace shows that an Indonesian palm oil company is continuing to clear orangutan habitat in Borneo despite a pledge to stop destroying the forest. Flyovers of a concession owned by PT Andalan Sukses Makmur, a subsidiary of Bumitama Agri Ltd, show excavators clearing peat forests and digging drainage canals just outside Tanjung Puting National Park in Central Kalimantan. Tanjung Puting is famous for its population of orangutans that have been intensely studied by Birute Galdikas, a noted researcher and conservationist.


Mining the Heart of Borneo: coal production in Indonesia


(11/20/2013) Indonesia is the world's top exporter of coal – supplying energy to China, India, and elsewhere. Indonesia is also ranked the fourth top emitter of greenhouse gases in the world (after China, the USA, and the European Union), largely due to high deforestation rates and peatland fires. This ranking does not take into consideration the carbon emissions that Indonesia 'exports' in the form of coal.


Malaysia has the world's highest deforestation rate, reveals Google forest map


(11/15/2013) Malaysia had the world's highest rate of forest loss between 2000 and 2012, according to a new global forest map developed in partnership with Google. Malaysia's total forest loss during the period amounted to 14.4 percent of its year 2000 forest cover. The loss translates to 47,278 square kilometers (18,244 square miles), an area larger than the country of Denmark.


3.5 million ha of Indonesian and Malaysian forest converted for palm oil in 20 years


(11/12/2013) Some 3.5 million hectares (8.7 million acres) of forest in Indonesia, Malaysia, and Papua New Guinea was converted for oil palm plantations between 1990 and 2010, finds a comprehensive set of assessments released by the Roundtable on Sustainable Palm Oil (RSPO). The research, conducted by an international team of scientists from a range of institutions, is presented in a series of seven academic papers that estimate change in land use and greenhouse gas emissions from oil palm expansion in the three countries, review the social and environmental impacts of palm oil production, forecast potential growth in the sector across the region, and detail methods for measuring emissions and carbon stocks of plantations establishing on peatlands.


Murum dam blockaders may be suffering human rights violations warns NGOs

(11/12/2013) A coalition of nearly 30 organizations has sent a letter to top authorities in Sarawak and Malaysia warning them of possible human right violations against a group of indigenous Penan who are blocking roads to the construction site for Murum Dam. Over 100 indigenous people have been blocking a road for over a month as they demand more compensation and land after being forced to move from their traditional lands to make way for the 900 megawatt dam.


HBSC financing deforestation for palm oil in Borneo


(11/11/2013) HSBC, the world's third largest bank, continues to lend to companies linked to deforestation despite a policy explicitly prohibiting such practices, alleges a new report from the London-based Environmental Investigation Agency (EIA). The report, published last week, looks at two Indonesian palm oil companies that recently received finance from HSBC: Bumitama Agri and Triputra Agro Persada.


8 tribesmen arrested in Borneo dam protest

(11/07/2013) Malaysian authorities arrested eight indigenous protestors on Thursday in a crackdown on a long-running demonstration against a dam the tribesmen say will flood their homeland in Malaysian Borneo.


Palm oil companies ignoring community rights, new study shows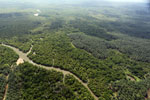 (11/07/2013) Some of the largest palm oil companies are clearing forests and peatlands without seeking consent of local communities, leading to a spate of unresolved conflicts in plantation concessions around the world, warns a coalition of NGOs and researchers. Members of the Roundtable on Sustainable Palm Oil (RSPO) are violating the rights of local communities in tropical forests and failing to live up to social and environmental commitments, the coalition said in a report released on Thursday.


Indigenous groups expel workers, blockade another dam in Sarawak


(11/05/2013) Hundreds of tribal people in Sarawak have started blockading a second big hydroelectric dam project being built by a government, which critics accuse of nepotism and corruption. Late last month around 200 native Kenyah, Kayan and Penan people chased away workers and set up a blockade on a road leading to the site of the proposed 1200 megawatt Baram dam.


World's most cryptic feline photographed in logging concession


(11/04/2013) The bay cat is arguably the world's least-known member of the cat family (Felidae). Although first described by scientists in 1874, no photo existed of a living specimen until 1998 and a wild cat in its rainforest habitat wasn't photographed until five years later. Given this, scientists with Zoological Society of London (ZSL) and Imperial College London were taken aback when their remote camera traps captured numerous photos of these elusive cats hanging out in a commercial logging concession in Sabah, a state in Malaysian Borneo.


New corruption allegations in Sarawak energy project

(11/04/2013) An infrastructure company with ties to Sarawak's chief minister has just landed a $196 million contract to build transmission lines, sparking new complaints about cronyism and corruption in the Malaysian Borneo state.


Bolivia, Madagascar, China see jump in forest loss

(11/01/2013) Loss of forest cover increased sharply in Bolivia, Madagascar, and Ecuador during the third quarter of 2013, according to an update from NASA scientists.


'Sustainable' tropical timber trade a misnomer, says group

(10/24/2013) The production and trade in 'sustainable' timber products in Southeast Asia is mostly 'a mirage' due to questionable forestry practices and loopholes in import regulations, alleges a new report from Friends of the Earth International.


Norway blacklists 2 Malaysian logging companies for 'severe environmental damage' in Borneo

(10/14/2013) Norway's $760 billion pension fund has divested from two Malaysian forestry companies due to 'severe environmental damage'.


WWF risking Sumatran rhinos by releasing camera trap images, says scientist


(10/09/2013) On October 2nd, WWF released camera trap videos of Sumatran rhinos surviving in Kalimantan, Indonesian Borneo. The conservation organization had already announced in April that they had evidence of at least one Sumatran rhino in the province, but the new images confirmed what is likely to be a small surviving population. While this is good news for an animal on the edge of extinction, Erik Meijaard, a researcher who has worked in Indonesia for over 20 years, says WWF has made a mistake publicizing the news around the world, noting 'the last thing those rhinos need is publicity.'


Celebrities aim to raise $1.6 million to keep orangutan forests from the the chopping block in Borneo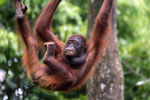 (10/02/2013) Sir David Attenborough, Bill Oddie and Chris Packham are supporting an effort to save the orangutan from extinction by raising £1m in just two weeks. Orangutans in their natural environment live in undisturbed ancient forests and for many years it was believed they shunned any other habitats. But researchers have discovered they can survive just as well and perhaps even better in forests that have been intensively thinned out by loggers, giving renewed hope for the species.


Bornean elephant meets palm oil: saving the world's smallest pachyderm in a fractured landscape


(10/01/2013) In the Malaysian state of Sabah, where most conservation students are still foreigners—either European or American—Nurzahafarina Othman stands out: not only is she Malaysian, a Muslim, and a mother of a young daughter, but she's rapidly becoming a top researcher and champion for the world's smallest elephant: the Bornean elephant (Elephas maximus borneensis). Although sometimes described as a pygmy elephant, they still weigh 2,000 kilograms (4,400 pounds). The origin of these 'tiny' elephants in Malaysian Borneo have baffled scientists for decades.


Coal railway could cause 'ecological disaster' in Indonesian Borneo, warn environmentalists

(09/30/2013) Activists have urged the Indonesian government to cancel or reassess plans to build a 148-kilometer coal railway in Indonesian Borneo, claiming the project will be an 'ecological disaster' that will destroy watersheds and lead to increased coal exploitation in the region, threatening ecosystems and undermining local government commitments to reduce greenhouse gas emissions.


Borneo tribesmen block road as controversial rainforest dam impoundment begins

(09/27/2013) Indigenous leaders have set up roadblocks in Malaysian Borneo to protest Sarawak's newest dam, report environmental activists who oppose the project.


Zombie coal: Borneo resurrects controversial coal plant

(09/18/2013) The Malaysian government is taking another look at building a hugely controversial coal-fired plant in the Bornean state of Sabah, a proposal that was thrown out in 2011 due to a large-scale grassroots movement. The 300 megawatt coal plant would have been built in Lahad Datu on the edge of a wildlife reserve and the state's renowned coral reefs. Reportedly, the government is now considering building the same plant only further south in Tawau, which also lies on the coast.


Villagers occupy govt office in Indonesia Borneo in protest against palm oil land grab


(09/18/2013) Villagers in Indonesia's Central Kalimantan province occupied a local government office last week, fed up with the government's lack of action to resolve a long-running land dispute with palm oil company PT Rezeki Alam Semesta Raya. Around 29 villagers occupied the Kuala Kapuas district head office in Central Kalimantan on Thursday.


Bornean orangutans travel along the ground


(09/12/2013) A recent study of forest in East Kalimantan, Borneo has found that orangutans travel on the ground far more often than expected. The study, published in the American Journal of Primatology, was carried out in Wehea Forest involving the use of 78 camera traps across 38 square kilometres of forest.


Japanese firms buying illegal timber from Malaysia's endangered rainforests


(09/10/2013) Japanese companies are failing to keep illegally logged timber from entering their supply chains, international human rights and environmental watchdog Global Witness said in a report released today. The report links several major Japanese firms to logging companies that are destroying tropical rainforests in Malaysian Borneo through illegal and destructive logging practices in Sarawak province.


Large-scale opposition among Borneo villagers to deforestation


(09/10/2013) Nearly two-thirds of villagers surveyed across rainforests in Indonesian and Malaysian Borneo are against large-scale deforestation due to the adverse impacts on livelihoods and the environment, finds a comprehensive new study across 185 communities. The research, conducted over a one-year period by an international team of scientists, is published in this week's issue of the journal PLOS ONE. The study found that people who live near forests place the greatest value on the benefits they afford, including medicinal plants, game, clean water, and fiber.


Indonesia should convert logging concessions to protected areas to stop deforestation for plantations, argues study


(09/05/2013) Reclassifying logging concessions as permanent forest estates and thereby barring them from conversion to industrial plantations would be an effective strategy for helping conserve Indonesia's fast-dwindling forests, argues a new study published in PLoS ONE. The study analyzed forest loss in areas zoned for different uses in Indonesian Borneo. It found that deforestation rates in timber concessions and protected areas were 'not significantly different' provided logging concessions were not reclassified as industrial plantation concessions.


Palm oil now biggest cause of deforestation in Indonesia


(09/03/2013) Conversion of forests for palm oil production now appears to be the single largest driver of deforestation in Indonesia, accounting for roughly a quarter of forest loss between 2009 and 2011, asserts a new Greenpeace report that accuses the sector's main certification standard of failing to stop forest destruction. The report, titled Certifying Destruction, uses satellite imagery, government concession data, field investigations, and third party analysis to conclude that several recent and current members of the Roundtable on Sustainable Palm Oil (RSPO) — the industry's chief eco-certification body — are continuing to buy or trade palm oil produced via the conversion of rainforests and carbon-dense peatlands in the Southeast Asian nation.


Palm oil company guards injure four villagers in Indonesian Borneo clash

(07/29/2013) Four villagers were injured and several vehicles destroyed in a clash between local residents and palm oil company guards in Indonesian Borneo last week. The clash is the latest incident in a long-running conflict between Wilmar subsidiary PT Bumi Sawit Kencana and villagers in Kotawaringin Timur district, Central Kalimantan.


Developer of Indonesia's first REDD+ project confirms status of forest conservation initiative

(07/19/2013) Infinite Earth, the developer behind Indonesia's first approved REDD+ project, has refuted an NGO's claims that the project has not been approved by the Indonesian government.


Labor abuse widespread in Indonesia's palm oil industry, finds investigation

(07/19/2013) Human rights abuses are rife in Indonesia's booming palm oil industry, found an in-depth investigation by Bloomberg Businessweek.


80% of rainforests in Malaysian Borneo logged


(07/17/2013) 80 percent of the rainforests in Malaysian Borneo have been heavily impacted by logging, finds a comprehensive study that offers the first assessment of the spread of industrial logging and logging roads across areas that were considered some of Earth's wildest lands less than 30 years ago. The research, conducted by a team of scientists from the University of Tasmania, University of Papua New Guinea, and the Carnegie Institution for Science, is based on analysis of satellite data using Carnegie Landsat Analysis System-lite (CLASlite), a freely available platform for measuring deforestation and forest degradation. It estimated the state of the region's forests as of 2009.


Activists raise alarm over park that will dispossess Borneo tribe of land

(07/10/2013) Rights activists are warning that a proposal to classify islands forming in the midst of the Bakun Dam reservoir will further deprive indigenous forest people of their traditional land.


Influential British editor banned from Sarawak

(07/03/2013) Clare Rewcastle Brown, the editor of Sarawak Report and Radio Free Sarawak, has been deported from Sarawak reports the Bruno Manser Fund. Both the Sarawak Report and Radio Free Sarawak are known for high-profile and investigative journalism that is often critical of Sarawak's chief minister, Abdul Taib Mahmud or 'Taib', and his family for alleged corruption.


Australia terminates landmark REDD+ project in Borneo

(07/03/2013) Australia is ending its major forest restoration project in Indonesian Borneo, reports the Sydney Morning Herald.


63,700 ha of Borneo rainforest gains protection in Sabah

(06/22/2013) The Sabah Forestry Department has reclassified 63,700 hectares of rainforest zoned for logging as protected areas.


Sarawak targets 1M ha of tree plantations by 2020

(06/22/2013) Sarawak, a state in Malaysian Borneo, aims to have 1 million hectares of industrial tree plantations by 2020 to offset declining timber production due to unsustainable forest management practices.


Conserving the long-neglected freshwater fish of Borneo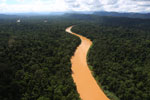 (06/11/2013) Borneo is a vast tropical island known for orangutans, rhinos, elephants, sun bears, proboscis monkeys, hornbills, and ubiquitous leeches. Conservationists have championed all of these species (aside from the leeches) in one way or another, but like many tropical regions Borneo's freshwater species have long been neglected, despite their rich biodiversity and importance to local people. But a new organization, the Kinabatangan River Spirit Initiative, is working to change that.


China to build $17B worth of dams in Indonesian Borneo

(06/09/2013) Two Chinese companies — China Power Investment Corporation and Anhui Conch Cement — will invest $17 billion in dams in North Kalimantan, Indonesia's newest province located on the island of Borneo, reports the Jakarta Globe.


Mining in Indonesia taking a heavy social, environmental toll


(06/03/2013) In a patch of rainforest in northern Sumatra, a 28-year-old in jeans and tall rubber boots snubs out his cigarette and pulls a headlamp over his short black hair. Standing under a tarp, he flicks the light on and leans over the entrance of a narrow shaft lined with wooden planks that he and other miners cut from trees that once stood here. He gives a sharp tug on a rope that dangles 100 meters, plateauing in sections, and slides down. For hours, the man, Sarial, will use a pick to scrape away and bag rocks that are hauled to the surface by another miner, using a wooden wheel.


Indonesia's first REDD project finally approved

(05/30/2013) Rimba Raya, the world's largest REDD+ project, has finally been approved by the Indonesian government and verified under the Verified Carbon Standard (VCS), a leading certification standard for carbon credits.


Indigenous groups protest hydropower congress as controversy hits meeting in Malaysia


(05/22/2013) The opening of the International Hydropower Association (IHA) World Congress in the Malaysian state of Sarawak was marred today by indigenous protests and controversy after a local indigenous leader was barred from attending a pre-conference workshop. Over 300 people from local indigenous people protested the ongoing construction of around a dozen mega-dams in the state that threaten to flood traditional lands, force villages to move, and upend lives in the state. The Sarawak hydropower plans are some of the most controversial in the world—making the choice of Kuching, Sarawak for the IHA meeting an arguably ironic one—with critics contending that the dams are have been mired in political corruption, including kickbacks and bribes. IHA brings together dam builders, banks, and various related organizations worldwide every two years.


Rhino populations in Sumatra, Borneo should be combined to save Sumatran rhino from extinction


(05/15/2013) A new study argues for treating endangered Sumatran populations in Borneo and Sumatra as 'a single conservation unit', lending academic support to a controversial proposal to move wild rhinos from Malaysia to Indonesia.


Rainforest tribe urges Norwegian king to recall energy executive


(05/13/2013) In an unusual bid to stop a series of dams that will flood their rainforest home, a group of tribesmen in Borneo are urging King Harald V of Norway to call one of his subjects home. The subject is Torstein Dale Sjøtveit, a Norwegian citizen who is the CEO of Sarawak Energy, a Malaysian firm that is building several dams in the state of Sarawak. The hydroelectric projects are controversial because they require the forced displacement of indigenous communities and will flood large tracts of rainforest.


Palm oil company violated RSPO standards, evicted from sustainability body

(05/13/2013) The Roundtable on Sustainable Palm Oil (RSPO) has evicted Indonesian palm oil giant Dutapalma Nusantara for violating key principles for sustainability.


Indonesian palm oil giant cutting deforestation from supply chain


(05/13/2013) Indonesian palm oil giant Golden Agri-Resources (GAR) is continuing to reduce deforestation under its 2011 forest conservation policy despite ongoing forest destruction by other palm oil producers in the sector, finds a new assessment by Greenomics, an Indonesian activist group. However the report finds GAR's operations are not completely deforestation-free.


New UN report gives Indonesia low marks in forest governance


(05/09/2013) A new UN report exposes serious flaws in Indonesia's forest governance, serving as a wake up call to policy makers aiming to conserve forests in the country, which boasts the third largest area of tropical forest coverage in the world. On Monday, the United Nations Development Programme (UNDP) together with the Government of Indonesia launched a comprehensive forest governance index, which evaluates forest governance at the central, provincial and district levels and offers policy recommendations designed to better equip the country to conserve forests and peatlands.


Endangered primates and cats may be hiding out in swamps and mangrove forests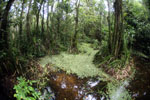 (05/02/2013) What happens to animals when their forest is cut down? If they can, they migrate to different forests. But in an age when forests are falling far and fast, many species may have to shift to entirely different environments. A new paper in Folia Primatologica theorizes that some 60 primate species and 20 wild cat species in Asia and Africa may be relying more on less-impacted environments such as swamp forests, mangroves, and peat forests.


Malaysia may loan Indonesia rhinos to save species from extinction


(04/30/2013) Conservationists and officials meeting last month at a rhino crisis summit in Singapore agreed to a radical plan to loan Sumatran rhinos between nations if it means saving the critically endangered species from extinction. The proposal, which could still be thwarted by red tape and political opposition, could lead Malaysia to send some of its Sumatran rhinos to semi-captive breeding facilities in Indonesia.


APP answers questions on new forest conservation policy

(04/29/2013) In February, Asia Pulp & Paper, one the world's largest paper producers, announced a forest conservation policy that would effectively exclude fiber sourced through conversion of rainforests and peatlands. The announcement however was met by skepticism by many in the environmental movement due to APP's failures to abide by previous commitments to avoid rainforest logging.


Probe confirms Singapore-based palm oil company engaged in land-grabbing in Borneo

(04/26/2013) An independent investigation has shown that First Resources Ltd, a palm oil plantation company and member of the Roundtable on Sustainable Palm Oil (RSPO), failed to obtain proper consent from local communities before clearing rainforests for plantations in Indonesian Borneo, an Indonesian indigenous rights group reported last week.


Unidentified toxin caused the deaths of Borneo elephants

(04/18/2013) After three months, officials still don't know for certain what killed at least 14 Bornean elephants (Elephas maximus borneensis) in the Malaysian state of Sabah. However tests do indicate that the herd perished from a "caustic intoxicant," possibly ingested accidentally or just as easily intentionally poisoned. A distinct subspecies, Bornean elephants are the world's smallest with a population that has fallen to around 2,000 on the island.


Illegal logging threatens lowland forests in Indonesian national park


(04/16/2013) Illegal logging in the heart of Indonesia's Gunung Palung National Park may be putting one of the country's last remaining lowland forests at risk. The park, located in Indonesia's West Kalimantan province on the island of Borneo, is home to a number of endangered species including hornbills and gibbons, as well as around 2,500 orangutans, and is the site of a research station that has been collecting data on the forest for more than 20 years.


Fighting deforestation—and corruption—in Indonesia


(04/11/2013) The basic premise of the Reducing Emissions from Deforestation and Degradation (REDD+) program seems simple: rich nations pay tropical countries for preserving their forests. Yet the program has made relatively limited progress on the ground since 2007, when the concept got tentative go-ahead during U.N. climate talks in Bali. The reasons for the stagnation are myriad, but despite the simplicity of the idea, implementing REDD+ is extraordinarily complex. Still the last few years have provided lessons for new pilot projects by testing what does and doesn't work. Today a number of countries have REDD+ projects, some of which are even generating carbon credits in voluntary markets. By supporting credibly certified projects, companies and individuals can claim to "offset" their emissions by keeping forests standing. However one of the countries expected to benefit most from REDD+ has been largely on the sidelines. Indonesia's REDD+ program has been held up by numerous factors, but perhaps the biggest challenge for REDD+ in Indonesia is corruption.


Sarawak to protect population of rarest orangutan sub-species

(04/10/2013) After facilitating large-scale logging and conversion of extensive areas of rainforest habitat, the government of Sarawak says it will protect a population of up to 200 of the world's rarest Bornean orangutans recently identified during field surveys by conservationists, reports the Wildlife Conservation Society (WCS).


WWF: careful planning went into announcement on rhino rediscovery in Indonesian Borneo

(04/08/2013) WWF-Indonesia had considered the impact of the publication of finding traces of Sumatran rhinos in Kalimantan. In the two-month period before it was published, WWF-Indonesia had coordinated with various parties, including the local government, the Forestry Ministry, rhino experts, local university and other related parties to set up strategies and to ensure commitment to full protection of the rhino.


Sumatran rhino population plunges, down to 100 animals



(04/08/2013) Less than 100 Sumatran rhinos survive in the world today, according to a bleak new population estimate by experts. The last survey in 2008 estimated that around 250 Sumatran rhinos survived, but that estimate now appears optimistic and has been slashed by 60 percent. However conservationists are responding with a major new agreement between the Indonesian and Malaysian governments at a recent summit by the International Union for Conservation of Nature's Species Survival Commission (IUCN SSC).


Investigation clears APP of deforestation allegations in Borneo


(04/04/2013) Two logging companies that supply Asia Pulp & Paper (APP) with timber have not violated the Indonesian forestry giant's new zero deforestation commitment, according to a field investigation by The Forest Trust, a conservation group. The investigation was a direct response to allegations raised in a report published last week by Relawan Pemantau Hutan Kalimantan (RPHK), a consortium of local NGOs in West Kalimantan, the western-most province in Indonesian Borneo. The RPHK report found evidence of active clearing within two concession areas linked to Asia Tani Persada (ATP) and Daya Tani Kalbar (DTK), companies that supply APP with timber for its pulp mills.


Has WWF just condemned the last rhino in Kalimantan?


(04/04/2013) WWF-Indonesia recently caught the attention of the global media with their announcement that the Sumatran rhinoceros still exists in Indonesian Borneo, some 40 years after being declared extinct there. This sounds like great news for biodiversity conservation. But is it really?


An insidious threat to tropical forests: over-hunting endangers tree species in Asia and Africa


(04/04/2013) A fruit falls to the floor in a rainforest. It waits. And waits. Inside the fruit is a seed, and like most seeds in tropical forests, this one needs an animal—a good-sized animal—to move it to a new place where it can germinate and grow. But it may be waiting in vain. Hunting and poaching has decimated many mammal and bird populations across the tropics, and according to two new studies the loss of these important seed-disperser are imperiling the very nature of rainforests.


Sumatran rhino found in Kalimantan after unseen in region for 20 years

(04/02/2013) Conservationists working to save the Sumatran rhino—one of the world's most imperiled mammals—heard good news this week as WWF-Indonesia has found evidence of at least one Sumatran rhino persisting in the Indonesian state of Kalimantan, located on the island of Borneo. Small populations of Sumatran rhinos (Dicerorhinus sumatrensis) survive on Sumatra and on Borneo (in the Malaysian state of Sabah), but this is the first time scientists have confirmed the presence of the notoriously shy animal in Kalimantan in over two decades.


Jumping the gun? Confusion over APP deforestation report


(03/29/2013) On Thursday AFP reported that green groups have accused Indonesian forestry giant Asia Pulp & Paper (APP) of breaking its commitment to stop clearing natural forests and peatlands. But that's not entirely accurate. What the coalition of environmental groups in Indonesian Borneo actually reported was clearing by two companies that supply APP with fiber, not deforestation by APP-owned companies.


APP suppliers allegedly slashing forests and peatlands in Indonesia, despite new 'no deforestation' policy


(03/27/2013) Less than two months after its implementation, two Asia Pulp & Paper (APP) suppliers in Indonesian Borneo have been accused of violating the company's new sustainability policy, which includes a zero deforestation commitment throughout its entire supply chain.


Cargill to boost investment in Indonesian oil palm plantations

(03/26/2013) Cargill plans to 'aggressively' expand its palm oil holdings in Sulawesi, Indonesian Borneo, and Sumatra, reports The Wall Street Journal.


NGO says Malaysian regulators should shut down two Sarawak companies after damning video

(03/26/2013) The fallout from a video by Global Witness exposing widespread corruption in Sarawak continues, as the Bruno Manser Fund, a European NGO, has called on the Companies Commission of Malaysia to "dereigster" land corporations highlighted in the video. The video purports to connect the head of Sarawak, Chief Minister Taib Mahmud, to illegal land deals on indigenous territory.


Controversial chief minister of Sarawak asked to step down until corruption allegations resolved

(03/22/2013) Following the release of video footage apparently linking Sarawak Chief Minister Taib Mahmud to kickbacks for forestry concessions, anti-corruption watchdog Transparency International is calling for the Malaysian leader to immediately resign from his post.


Ant communities more segregated in palm oil plantations than rainforest


(03/21/2013) Ants are an important ecological group in both degraded and natural habitats. They interact with many other species and mediate a range of ecological processes. These interactions are often interpreted in the context of ant mosaics, where dominant species form strict territories, keeping other ants out. This segregation between ant species is well-documented in monoculture plantations. Now new research published in Ecography has shown that these changes are driven by the replacement of rainforests with monocultures and not the arrival of non-native species.


Video uncovers top level corruption in Sarawak over indigenous forests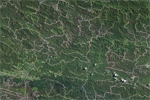 (03/20/2013) Tax evasion, kick-backs, bribery, and corruption all make appearances in a shocking new undercover video by Global Witness that shows how top individuals in the Sarawak government may be robbing the state of revenue for their own personal gain. Anti-corruption groups have believed that corruption has been rife in the Malaysian state of Sarawak for decades, but Global Witness says their investigation offers undeniable proof.


Improving community healthcare helps protect rainforests in Borneo


(03/14/2013) Providing high quality healthcare to communities around a rainforest park in Indonesian Borneo may be helping reduce chronic illegal logging, suggests a new assessment published by a conservation group. The five-year impact assessment published by Indonesia-based Alam Sehat Lestari (ASRI) is based on surveys of nearly 1,500 households and 6,345 people living around Gunung Palung National Park in West Kalimantan. The study compares key health, economic, and conservation indicators to a baseline survey taken in 2007, prior to the launch of the project.


New plantation concessions threaten Borneo pygmy elephants

(03/10/2013) Borneo pygmy elephants (Elephas maximus borneensis) are under threat in Indonesia's new North Kalimantan province, where their habitat is set to be converted for rubber, jabon and sengon plantations. Experts worry that if the planned conversion goes ahead, the entire elephant population in Indonesian Borneo could be lost.


Malaysian NGOs boldly demand forest conservation action in Borneo


(02/28/2013) In an unusually bold statement catalyzed by the deaths of 14 rare elephants, six Malaysian NGOs today called on the Sabah state government to pursue 'a more conservation focused agenda' in managing the state's forests. The demand comes shortly after the death of 14 endangered pygmy elephants — thought poisoned by an oil palm plantation developer — thrust Sabah's environmental problems into the international spotlight.


Indonesian palm oil company denies child labor claims, new allegations arise

(02/28/2013) PT Sinar Sawit Andalan (PT SSA), a palm oil plantation company in Indonesia's West Kalimantan province, has denied allegations that the company employs children. PT SSA was responding to a video released earlier this month that showed school-age children carrying polybags at the company's work site in West Kalimantan's Sintang district.


Featured video: moving green, local energy forward in Southeast Asia


(02/25/2013) A new video highlights the work and drive of renewable energy proponents at the inaugural meeting of Southeast Asia Renewable Energy People's Assembly (SEAREPA) in the Malaysian state of Sabah. Held last year, the meeting brought together 80 organizations from 12 countries to discuss the potential and challenges of green energy in the region. The idea of SEAREPA came about after activists in Sabah successfully defeated plans for a coal-fired power plant to be built adjacent to old-growth rainforest and one of the world's most biodiverse coral reefs.


Indonesia's East Kalimantan loses forest area to new province in Borneo


(02/24/2013) The creation of a new province, North Kalimantan, on Indonesian Borneo, has dramatically reduced the primary forest area in Indonesia's East Kalimantan province. The new province, located along the border of Malaysia's Sarawak, includes the densely-forested Malinau district. With the loss of Malinau and other forested areas, East Kalimantan's intact primary forest area has dropped to just 15 percent of the total area of the province.



Page 1 | Page 2 | Page 3 | Page 4 | Page 5