News articles on birds

---
Mongabay.com news articles on birds in blog format. Updated regularly.





Reversing local extinction: scientists bring the northern bald ibis back to Europe after 300 years


(12/02/2013) The northern bald ibis (Geronticus eremita), also called the hermit ibis or waldrapp, is a migratory bird. Once, the bald ibis lived in the Middle East, northern Africa and southern and central Europe, but due to hunting, loss of habitat and pesticide-use, the birds disappeared from most of these areas and is currently considered Critically Endangered. It became extinct in Europe 300 years ago; the bird is almost gone in Syria, with only a single individual recorded at the country's lone breeding site in 2013; and the only stronghold left is a small population of around 500 birds in Morocco. But now, a team of scientists from Austria is working to reestablish a self-sustaining, migratory population of bald ibis in Europe.


Over 350 species added to the IUCN Red List's threatened categories in the last six months


(11/26/2013) The number of threatened species on the IUCN Red List has grown by 352 since this summer, according to an update released today. Currently, 21,286 species are now listed as threatened with extinction out of the 71,576 that have been evaluated. The new update comes with both good and bad news for a number of high-profile imperiled species, but only covers about 4 percent of the world's described species.


Nearly half a million seabirds die in gillnets every year, but solutions exist


(11/18/2013) A recent study from the Biological Conservation journal brings shocking news: every year across the globe, an estimated 400,000 seabirds are killed by gillnets. Gillnets, a common term for any net used to entangle and catch fish, are used all over the world, and at any depth. These nets, whether used in subsistence or commercial fishing, trap anything that swims through them. When unintended marine wildlife, or "bycatch," is caught in these nets, the results can be significant.


Locally extinct birds in the Amazon slowly flock back to forests when trees regrow


(11/13/2013) Some good news out of the Amazon rainforest: given enough time, deforested land can rebound enough to host bird species that had previously deserted the area, according to a recent study in The Auk. When people abandon deforested land, the rainforest slowly reclaims it. Eventually, birds begin to use the clumps of secondary forest as corridors between thickets of old growth.


'Lost' bird rediscovered in New Caledonia along with 16 potentially new species (photos)


(10/29/2013) In early 2011, Conservation International (CI) dubbed the forests of New Caledonia the second-most imperiled in the world after those on mainland Southeast Asia. Today, CI has released the results of a biodiversity survey under the group's Rapid Assessment Program (RAP) to New Caledonia's tallest mountain, Mount Panié. During the survey researchers rediscovered the 'lost' crow honeyeater and possibly sixteen new or recently-described species. Over 20 percent larger than Connecticut, New Caledonia is a French island east of Australia in the Pacific Ocean.


Nature tours in Costa Rica: an economic alternative to palm oil?


(10/16/2013) Oil palm plantations have been rapidly expanding across the tropics for the better part of the past twenty years due to high returns from palm oil production. But palm oil isn't necessarily the most profitable form of land use in wildlife-rich areas, as one conservation entrepreneur is demonstrating in Costa Rica.David Lando Ramirez, a landowner in Sarapiqui, northeastern Costa Rica, has converted a small patch of oil palm into a thriving ecotourism business centered around people's love of the Central American nation's stunning diversity of birds.


Featured video: 22-year-old produces documentary on the Peruvian Amazon


(10/15/2013) Spending a year on the Tambopata River in Peru's deep Amazon, allowed 22-year-old Tristan Thompson, to record stunning video of the much the region's little seen, and little known, wildlife. Thompson, a student at the University of the West of England, has turned his footage into a new documentary An Untamed Wilderness that not only gives viewers an inside look at the world's greatest forests, but also records the secretive behavior of many species, including howler monkeys, aracaris, leaf-cutter ants, hoatzin, and giant river otters.


Key European species make 'refreshing' comebacks

(10/15/2013) Beaver, bison and eagles are among the species that have made a successful comeback in Europe in the past 50 years, according to a major survey published by a coalition of conservation groups on Thursday. The report selected 37 species that have showed signs of recovery, studied changes in their numbers and range since 1960, and examined the reasons driving their comeback.


No place like home: scientists discover that male crested penguins head home earlier than females


(10/08/2013) Male crested penguins are hard workers - especially when it comes to their elaborate breeding ritual. After gathering in massive colonies to mate, they find and establish a nesting site, help incubate the eggs females lay, and then guard the chicks after they hatch. Male crested penguins have also been known to arrive at their breeding locations long before the females. But the reasons for this have been largely speculative. Do the males start swimming back to their breeding grounds earlier than the females?


Terror from above: eagle tackles deer in stunning camera trap photos


(09/26/2013) During a routine Amur tiger survey with remote camera traps in December 2011, a few photos gave biologists a shock when they revealed the stunning sight of a golden eagle (Aquila chrysaetos) launching itself on the back of a 7-month old sika deer (Cervus nippon) and bringing down prey that outweighed it by at least seven times. Photographed in remote Far East Russia, the photos show an incredibly-rare instance of an eagle preying on a deer.


23rd new bird species of 2013 discovered

(09/18/2013) A ground-warbler from the Philippines is the twenty-third species of bird described in 2013.


India moves rapidly to protect Amur falcons from mass-hunting


(09/13/2013) In October last year, an astounding mass hunting came to light—an estimated 120,000–140,000 Amur falcons were being hunted and killed in Nagaland, India, every year. A small bird of prey, the Amur falcon (Falco amurensis) records one of the longest migrations among all birds—a staggering 22,000 km annually. Their journey starts in China and Siberia where they breed and spend their summers.


Preserving forest, birds boosts coffee profit up to $300/ha by controlling pests


(09/11/2013) Birds are providing a valuable ecosystem service on coffee plantations in Costa Rica, finds a new study that quantifies the pest control benefits of preserving tree cover in agricultural areas. The study, published in the journal Ecology Letters, looked at the impact of the coffee berry borer beetle (Hypothenemus hampeii) on coffee yields. The beetle is the only insect that directly consumes coffee berries, making it a major scourge for coffee farmers around the world, costing producers some $500 million a year.


Scientists discover that threatened bird migrates entirely within Amazon Basin


(09/11/2013) When one thinks of bird migrations, it's usually a north-south route that follows seasonal climates. But researchers in the Amazon have tracked, for the first time, a largely-unknown long-distance migration that sticks entirely to the Amazon Basin. Using satellite telemetry, scientists tracked a pair of Orinoco geese (Neochen jubata) from Peru and a male from Western Brazil, who both migrated to the Llanos de Moxos, a vast savanna and Amazonian watershed in Bolivia. The research has shown that the Orinoco geese—which breeds in both Peru and Brazil—depends on wetlands in the Llanos de Moxos for much of the year.


600 vultures killed by elephant poachers in Namibia


(09/11/2013) As the illegal poaching of African elephants and rhinos reaches epidemic levels, other species are also suffering catastrophic losses as a direct result of poachers' behavior. A recent incident in July, where a poisoned elephant carcass led to the death of 600 vultures near Namibia's Bwabwata National Park, has highlighted how poachers' use of poison is now one of the primary threats to vulture populations.


World's biggest owl depends on large old trees


(09/03/2013) The Blakiston fish owl (Bubo Blakistoni) is the world's largest – and one of the rarest – owl species, with an impressive 6 foot (2 meter) wingspan. The giant owl, found exclusively in northeast Asia, shares its habitat with a menagerie of endangered and impressive animals, including Amur tigers, Amur leopards, Asiatic black bears and wild boars.


Illegally captured parrots finally free to fly


(08/19/2013) In 2010, Bulgarian airport authorities confiscated 108 African grey parrots (Psittacus erithacus) from a smuggler. Last month, the 28 parrots who survived the stress of being stuffed into dog kennels, constantly handled by humans, and the absence of their native habitat, completed their three-year journey to freedom.


Little NGO takes on goliath task: conserving the vanishing ecosystems of Paraguay


(08/12/2013) Landlocked in the navel of South America, the forests, wetlands and savannahs of Paraguay boast rich biodiversity and endemic species, yet the unique landscapes of Paraguay also face increasing threats, primarily from agricultural expansion. Controlled burns and clear cutting have become common practice as wildlands are converted for soy and cattle production. In some areas this land conversion is rapid: the Paraguayan Chaco, for instance, is being lost at a rate of 10% per year. One organization is working to reverse this trend. Para La Tierra (PLT) is a small NGO dedicated to the conservation of threatened habitats in Paraguay. Located on the Reserva Natural Laguna Blanca, in-between two of South America's most threatened habitats: the Atlantic Forest and the vast topical savannah known as the cerrado, PLT is in a unique position to champion conservation.


New bird species discovered in Peruvian cloud forest

(08/02/2013) A new bird species has been discovered in the montane forests of Peru.


Featured video: saving animals from the illegal pet trade in Guatemala

(07/22/2013) Found in Central America's largest forest, the Maya Biosphere Reserve, the Guatemalan organization Arcas has rescued and rehabilitated thousands of animals since its inception in 1989. Unlike many wildlife rescue centers worldwide, Arcas focuses on rehabilitating every animal for eventually release back into the wild. This means intensive training for each species, including food gathering and predator avoidance. A new short video by Arcas highlights the group's decades-long work.


The hidden Caribbean: sustainable tourism arrives in the Dominican Republic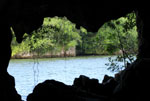 (07/18/2013) Finding true ecotourism companies isn't easy. While the tourism industry worldwide has latched onto the term 'ecotourism,' in many cases it's more propaganda than reality. Especially in heavily-touristed areas—like the Caribbean Islands—it's difficult to find efforts that are actually low impact, sustainable as possible, and educational. However, some companies are beginning to make headway in a region known for all-inclusive resorts and big cruises. One such company is the relatively young Explora! Ecotour in the Dominican Republic, run by passionate naturalists, Manny Jimenes and Olyenka Sang.


Conservationists work to give South Georgia back to the birds


(07/18/2013) A team on South Georgia has successfully completed the world's largest rodent eradication in an effort to rid the British territory of millions of rats and mice. Against the backdrop of an approaching Antarctic winter between February and May, three helicopters encountered perilous flying conditions while peppering the southern Atlantic island with 183 tonnes of the poison Brodifacoum. The team of 25 baited an area of 224 sq miles (580 sq km). The area targeted dwarfed the previous largest rodent eradication, on New Zealand's Campbell Island, by five times.


Naturalist rediscovers the long-lost night parrot


(07/16/2013) An Australian bushman and naturalist claims to have captured video footage of the night parrot, a bird not seen alive for more than a century. John Young, who describes himself as a wildlife detective, showed the footage and a number of still photos of the bird to a packed room of enthusiasts and media at the Queensland Museum on Wednesday. The desert-dwelling night parrot, Pezoporus occidentalis, has never been photographed and the only evidence of its continued existence has been two dead birds found in 1990 and 2006.


The Warbler Guide - book review


(07/15/2013) Written by Tom Stephenson and Scott Whittle, with illustrations by Catherine Hamilton, The Warbler Guide by Princeton University Press is the "go-to" guide for identifying the 56 species of warblers in the United States and Canada. Warblers are notoriously difficult to identify. These champion singers are small, hidden amongst the tree top canopy, flighty and dancing from branch to branch, with variegated coloring blending greens, yellows, reds, browns, and grays.


The Egyptian Vulture on the Balkans – a hopeful but perilous conservation story


(07/02/2013) "They look like humans: have bare skin, wrinkles, hairdos… Maybe that's why many people don't like them," says Dr. Stoyan Nikolov from the Bulgarian Society for the Protection of Birds about Egyptian vultures. Poisoned, electrocuted, shot, these rare and magnificent birds are the fastest disappearing raptors in Europe. The globally endangered species has become extinct in nine European countries in the past half a century. Dr Nikolov, the manager of an EU-funded conservation project along with more than 100 people on his team are working hard to make sure that the Egyptian vulture does not disappear from Bulgaria and Greece.


Saving the Raja of India's grasslands: new efforts to conserve the Critically Endangered Great Indian Bustard


(06/30/2013) The Great Indian Bustard, one of India's iconic birds, once ranged across most of the Indian subcontinent. Due to a variety of factors, however, the Great Indian Bustard is also now India's rarest bird and faces imminent extinction. The following is an interview with Ramki Sreenivasan, co-founder of Conservation India, a group that recently petitioned the Rajasthan Chief Minister to kick start "Project Bustard."


New bird species discovered in Cambodia's largest city

(06/26/2013) A previously unknown species of bird has been found hiding in plain sight after scientists photographed what was thought to be more abundant species at a construction site on the outskirts of Phnom Penh, Cambodia's capitol and largest city. Subsequent analysis revealed the species to be distinct.


New maps highlight global conservation priorities


(06/25/2013) What region of the world has the most imperiled mammals? Where are the most bird species found? And where are new amphibians being discovered? Indonesia and Malaysia is the answer to the first question; the Amazon, the second; and the Andes, the third. A new study in the Proceedings of the National Academy of Sciences (PNAS) has used global data on 21,000 mammals, birds, and amphibians to create magnificent maps that highlight missing priorities for conservation.


Over 16,000 wild mammals and birds sold in Nagaland market, India, annually


(06/24/2013) A comprehensive survey of the wildlife sold in the markets of Tuensang has resulted in a stunning record of the wildlife trade in the state of Nagaland in northeast India, as reported in a new study published in mongabay.com's open-access journal Tropical Conservation Science. Once a week, researchers with the Sálim Ali Centre for Ornithology and Natural History and the Near Chang Baptist group entered the Tuensang market and carried out intensive surveys and interviews of vendors selling wild birds or mammals.


Seabirds face big problems as sea levels rise


(06/19/2013) Migratory shorebird populations are at great risk from rising sea levels due to global climate change, warns a recent paper in Proceedings of the Royal Society B. These birds play an important role in the distribution of nutrients within wetland and coastal ecosystems, and their loss could have unknown consequences for the rest of the world.


Bird extravaganza: scientists discover 15 new species of birds in the Amazon

(06/12/2013) From 2000-2009, scientists described on average seven new bird species worldwide every year. Discovering a new bird is one of the least common of any species group, given that birds are highly visible, mobile, and have been scrutinized for centuries by passionate ornithologists and birders. But descriptions this year already blows away the record year over the last decade (in 2001 when nine new birds were described): scientists working in the southern Amazon have recorded an incredible 15 new species of birds according to the Portuguese publication Capa Aves. In fact, this is the largest group of new birds uncovered in the Brazilian in the Amazon in 140 years.


Syrian bald ibis may be down to a single bird

(06/11/2013) The eastern population of northern bald ibises (Geronticus eremita) has likely fallen to a single breeding bird, reports conservationists monitoring the dwindling flock. The population had believed to be obliterated starting from 1989 until a small group was discovered in 2002 in Syria. However, it now appears that this last group is vanishing one-by-one despite efforts by conservation groups to sustain the distinct population.


Flying rainbows: the scarlet macaw returns to Mexico


(06/11/2013) On April 21, 2013, the first flock of scarlet macaws (of many more to come) was released into the jungles of Aluxes Ecopark, nearby classified World Heritage Site Palenque National Park, as a part of a massive reintroduction project to restore the popular and culturally-significant bird to the well preserved rainforests of Palenque and the rest of its southern Mexico homeland—where the species has been extinct for close to 70 years.


The comeback kids: the role of zoos in saving species from oblivion (photos)


(06/03/2013) While many people may view zoos first and foremost as attractions, these institutions have a long history of supporting and instigating conservation work, including saving species from extinction that have vanished from their wild habitat. But such efforts require not just dedication and patience, but herculean organizational efforts. Enter, the World Association of Zoos and Aquariums (WAZA), which works with zoos and aquariums to set up conservation programs and track endangered species in captivity.


Loss of big fruit-eating birds impacting trees in endangered rainforests

(05/31/2013) The extinction of large, fruit-eating birds in fragments of Brazil's Atlantic rainforest has caused palm trees to produce smaller seeds over the past century, impacting forest ecology, finds a study published in the journal Science.


Snowy tigers and giant owls: conservation against the odds in Russia's Far East


(05/28/2013) The Russian Far East is one of the wildest places on Earth: where giant tigers roam snow-covered forests and the world's biggest owls stalk frozen rivers. Bordering northern China and North Korea, the forests of Primorye are known for the diversity of habitats, including coastal forests along the Sea of Japan, vast coniferous forests in the Sikhote-Alin mountains, and even steppe. These diverse ecosystems also makes the forests a hotspot for endangered species, including Amur tigers (Panthera tigris altaica), Blakiston's fish owls (Bubo blakistoni), and one of the world's rarest big cats, Amur leopards (Panthera pardus orientalis), which number only 30-50 animals.


Famed bird reappears after 400,000 miles of flight

(05/22/2013) A migratory shorebird that has flown more than 400,000 miles has reappeared once again.


Industrialized fishing has forced seabirds to change what they eat


(05/14/2013) The bleached bones of seabirds are telling us a new story about the far-reaching impacts of industrial fisheries on today's oceans. Looking at the isotopes of 250 bones from Hawaiian petrels (Pterodroma sandwichensis), scientists have been able to reconstruct the birds' diets over the last 3,000 years. They found an unmistakable shift from big prey to small prey around 100 years ago, just when large, modern fisheries started scooping up fish at never before seen rates. The dietary shift shows that modern fisheries upended predator and prey relationships even in the ocean ocean and have possibly played a role in the decline of some seabirds.


Scientists discover that marine animals disperse seagrass

(05/09/2013) Lesser known than coral reefs, marine seagrass ecosystems are rich in biodiversity and are powerhouses when it comes to sequestering carbon dioxide. Yet, much remains unknown about the ecology of seagrass beds, including detailed information on how seagrass spread their seeds and colonize new area. Now a recent study in Marine Ecology Progress Series documents that several species of marine animal are key to dispersing seagrass, overturning the assumption that seagrass was largely dispersed by abiotic methods (such as wind and waves).


Are seagulls killing whales in Patagonia?


(05/08/2013) It sounds ludicrous, but it could just be true: scientists say seagulls may be responsible for hundreds of southern right whale moralities off the Argentine coastline. Since 2003, scientists have documented the deaths of 605 southern right whales (Eubalaena australis) near Península Valdés which the whales use as a nursery. Notably, 88 percent of these were newborn calves. The death rate is so high that researchers now fear for the whales' long-term survival.


All the world's rarest birds in one book: photo contest enlivens new guide


(05/06/2013) The World's Rarest Birds is an extraordinary bird book. 590 different bird species are classified as Endangered or Critically Endangered, with many species only existing in captivity. A new book, The World's Rarest Birds, catalogs all of these species. Each species is shown with remarkable color-photography and illustrations. Threats to species habitat are described, population estimates per species are given, and each species has a quick response (QR) code that takes the reader to a species-specific BirdLife International webpage. The book also covers 60 Data Deficient species. Data Deficient means that there exists little to no information on the relative abundance and distribution of the species.


World's rarest duck on the rebound in Madagascar


(05/01/2013) After a final sighting in 1991, the Madagascar pochard was thought to have vanished for good. But this diving duck was rediscovered in 2006 when a flock of 22 individuals was found on Lake Matsaborimena in northern Madagascar by conservationists during an expedition. Soon after Madagascar pochard eggs were taken and incubated in a joint captive breeding program by Durrell, the Wildfowl & Wetlands Trust (WWT), the Peregrine Fund, Asity Madagascar, and Madagascar government, which recently announced that the population—both captive and wild—has nearly quadrupled.


Great tits unaffected by warmer springs

(04/26/2013) The population of a widely dispersed bird species is relatively unaffected by warmer springs, indicating that some species may be adapting to shifts caused by climate change, reports a study published in the journal Science.


The Crossley ID Guide: Raptors - book review

(04/22/2013) Richard Crossley, Jerry Liguori, and Brian Sullivan have produced a unique and much needed bird book in The Crossley ID Guide: Raptors. The Crossley ID Guide: Raptors is a book you study at home so you can easily recognize North American raptors.


Saviors or villains: controversy erupts as New Zealand plans to drop poison over Critically Endangered frog habitat


(04/10/2013) New Zealand's Department of Conservation (DOC) is facing a backlash over plans to aerially drop a controversial poison, known as 1080, over the habitat of two endangered, prehistoric, and truly bizarre frog species, Archey's and Hochsetter's frogs, on Mount Moehau. Used in New Zealand to kill populations of invasive mammals, such as rats and the Australian long-tailed possum, 1080 has become an increasingly emotive issue in New Zealand, not just splitting the government and environmentalists, but environmental groups among themselves. Critics allege that the poison, for which there is no antidote, decimates local animals as well as invasives, while proponents say the drops are the best way to control invasive mammals that kill endangered species like birds and frogs and may spread bovine tuberculosis (TB).


Tar sands oil spill: ruptured pipe pours 200,000 gallons of oil into suburban neighborhood (photos)


(04/04/2013) Last Saturday, an oil pipeline carrying tar sands oil from Canada ruptured in Mayflower, Arkansas spilling between 3,500-5,000 barrels of crude (at most 210,000 gallons) into neighborhood streets and lawns. Families from 22 homes have been evacuated while clean-up crews have scrambled to contain the spill. ExxonMobil, which runs the 65-year-old Pegasus pipeline, has stated it will pay for any damage, however critics say the oil spill is more evidence that the Obama Administration should turn down the Keystone XL tar sands pipeline.


An insidious threat to tropical forests: over-hunting endangers tree species in Asia and Africa


(04/04/2013) A fruit falls to the floor in a rainforest. It waits. And waits. Inside the fruit is a seed, and like most seeds in tropical forests, this one needs an animal—a good-sized animal—to move it to a new place where it can germinate and grow. But it may be waiting in vain. Hunting and poaching has decimated many mammal and bird populations across the tropics, and according to two new studies the loss of these important seed-disperser are imperiling the very nature of rainforests.


Proposed coal plant threatens Critically Endangered Philippine cockatoo


(04/02/2013) One kilometer off the Philippine island of Palawan lays the Rasa Island Wildlife Sanctuary; here forest grows unimpeded from a coral island surrounded by mangroves and coral reefs. Although tiny, over a hundred bird species have been recorded on the island along with a major population of large flying foxes, while in the waters below swim at least 130 species of coral fish, three types of marine turtles, and that curious-looking marine mammal, dugongs. Most importantly, perhaps, the island is home to the world's largest population of Philippine cockatoos (Cacatua haematuropygia), currently listed as Critically Endangered. But, although uninhabited by people, Rasa Island may soon be altered irrevocably by human impacts.


For Easter: a baby horned screamer chick (photo)

(03/31/2013) A chick — typically a baby chicken — is a common symbol for Easter. Since we're Mongabay, today we're highlighting another type of chick: a young horned screamer from Eastern Colombia.


Humans killed over 10 percent of the world's bird species when they colonized the Pacific Islands


(03/25/2013) Around 4,000 years ago intrepid Polynesian seafarers made their way into an untamed wilderness: the far-flung Pacific Islands. Over a thousands or so years, they rowed from one island to another, stepping on shores never yet seen by humans. While this vast colonization brought about a new era of human history, it also ended the existence of well-over a thousand bird species according to a new study in the Proceedings of the National Academy of Sciences (PNAS).



Page 1 | Page 2 | Page 3 | Page 4 | Page 5 | Page 6 | Page 7 | Page 8 | Page 9 | Page 10