News articles on birds

---
Mongabay.com news articles on birds in blog format. Updated regularly.





Life finds a way: the surprising biodiversity of cities


(04/11/2014) In the largest global assessment of urban biodiversity to date, researchers examined the biodiversity of urban areas and found that cities are home to a surprising number of species. The study underlines the conservation importance of preserving and creating green spaces when it comes to urban planning.


Giant ibis, little dodo, and the kakapo: meet the 100 weirdest and most endangered birds


(04/10/2014) The comic dodo, the stately great auk, the passenger pigeon blotting out the skies: human kind has wiped out nearly 200 species of birds in the last five hundred years. Now, if we don't act soon we'll add many new ones to the list: birds such as the giant ibis, the plains-wanderer, and the crow honeyeater. And these are just a few of the species that appear today on the long-awaited EDGE list.


Chile turns to owls to combat fatal disease


(04/01/2014) This year the Hanta virus has already caused 15 deaths in Chile, according to reports in The Santiago Times. It isn't always fatal—the 15 deaths were of a total of 36 cases over six months—but the symptoms are severe. Those affected experience flu-like symptoms, as well as nausea, vomiting, diarrhoea and trouble breathing. But now Chile is using a novel method to fight the disease: owls.


Europe approves vet drug that killed off almost all of Asia's vultures


(03/25/2014) When Europeans first arrived in North America, they exterminated three to five billion passenger pigeons (Ectopistes migratorius) in the short span of a century through a combination of habitat destruction and hunting. In 1914, the last living passenger pigeon perished at the Cincinnati Zoo. Despite the staggering scale of this extinction event, three species of vulture from Southeastern Asia retain the dubious distinction of having had the most rapid population crash of any avian fauna. They might not have begun with numbers as large as the passenger pigeon, but within the space of a single decade, their populations were reduced by 96 to 99 percent.


Bizarre, endangered bird discovered in high densities

(03/24/2014) The turkey-sized, noisy, fruit-feasting guans are arguably one of the strangest wildlife sightings in the tropical forests of Central and South America. Ancient animals, these birds are members of the Cracidae family—which also include equally-odd currasows and chachalacas—and are actually distantly related to megapode, or mound-building, birds of Australiasia. A new study in mongabay.com's open-access journal Tropical Conservation Science looks at a particularly endangered guan: the Cauca gaun (Penelope perspicax).


Blame humans: new research proves people killed off New Zealand's giant birds


(03/17/2014) Moas were a diverse group of flightless birds that ruled over New Zealand up to the arrival of humans, the biggest of these mega-birds stood around 3.5 meters (12 feet) with outstretched neck. While the whole moa family—comprised of nine species—vanished shortly after the arrival of people on New Zealand in the 13th Century, scientists have long debated why the big birds went extinct. Some theories contend that the birds were already in decline due to environmental changes or volcanic activity before humans first stepped on New Zealand's beaches. But a study released today in the Proceedings of the National Academy of Sciences (PNAS) finds no evidence of said decline, instead pointing the finger squarely at us.


Can penguins cope with climate change? Scientists find different types of ice elicit different responses


(03/13/2014) Human-caused climate change is altering the habitat of Adélie penguins (Pygoscelis adeliae). In an article recently published in PLOS ONE, a team of researchers led by Amélie Lescroël from the Centre d'Ecologie Fonctionnelle et Evolutive (CNRS) in France, found that changes in sea-ice content and newly formed icebergs significantly impacted Adélie penguin communities in the Ross Sea.


Rare Birds of North America – book review

(03/10/2014) Rare Birds of North America, written by renowned birders Steve N. G. Howell, Ian Lewington, and Will Russell, is a technical tour de force. Its technical expertise is exact and passionate. Reading Rare Birds of North America will simply make you a better birder and better naturalist.


Birds of the Serengeti – book review

(02/27/2014) Birds of the Serengeti: And Ngorongoro Conservation Area by Adam Scott Kennedy may be the best birding book available covering the general safari region for northwestern Tanzania and southern Kenya. Filled with firsthand accounts, excellent photographs, and broken down into chapters by habitats, Birds of the Serengeti: And Ngorongoro Conservation Area is the guidebook for the broader non-scientific community.


Tracking one of the world's last Great Indian Bustards to save the species


(02/17/2014) Bilal Habib is closely tracking the flight of a bird. Six times a day he gets its location, within a few hundred feet, through a GPS monitoring device attached to its body. One of the last members of its species, this Great Indian Bustard is part of the latest effort to save its kind from joining the ranks of other extinct birds like the dodo and the passenger pigeon.


Featured video: camera traps catch jaguars, anteaters, and a sloth eating clay in the Amazon rainforest

(02/13/2014) These are sights that have rarely been seen by human eyes: a stealthy jaguar, a bustling giant armadillo, and, most amazingly, a sloth slurping up clay from the ground. A new compilation of camera trap videos from Yasuni National Park in the Ecuadorean Amazon shows a staggering array of species, many cryptic and rare.


Cambodia protects forest for giant ibis

(02/10/2014) Cambodia has set aside an area of forest just slightly smaller than Singapore to protect the country's national bird: the giant ibis (Thaumatibis gigantea). Listed as Critically Endangered by the IUCN Red List, the giant ibis is down to just a few hundred birds.


On edge of extinction, could drones and technology save the Little Dodo?


(02/10/2014) Almost nothing is known about the little dodo, a large, archaic, pigeon-like bird found only on the islands of Samoa. Worse still, this truly bizarre bird is on the verge of extinction, following the fate of its much more famous relative, the dodo bird. Recently, conservationists estimated that fewer than 200 survived on the island and maybe far fewer; frustratingly, sightings of the bird have been almost non-existent in recent years. But conservation efforts were buoyed this December when researchers stumbled on a juvenile little dodo hanging out in a tree. Not only was this an important sighting of a nearly-extinct species, but even more so it proved the species is still successfully breeding. In other words: there is still time to save the species from extinction so long as conservationists are able to raise the funds needed.


365-988 million birds killed annually in U.S. window collisions

(02/10/2014) 365-988 million birds are killed in the U.S. each year in collisions with buildings, estimates a review published last month in the journal The Condor: Ornithological Applications.


How hunters have become key to saving Bulgaria's capercaillie


(02/04/2014) Surprising clatter cuts through the silence in the snowy forest shortly before sunrise. The powerful clicking sounds like a dropping Ping-Pong ball before culminating in a loud pop resembling the opening of a champagne bottle. This sound is heard clearly and far. Propped on a thick pine tree branch, with a peacock-fanned tale, relaxed wings and head pointing skyward, a western capercaillie is singing. The song terminates with a low-frequency sound similar to scraping a fork to the bottom of a frying pan. It's exactly during those last few moments of singing that something unusual happens: the male bird goes temporarily deaf. Hence the species' common name in Bulgarian—deaf bird.


A series of oil spills sully Caribbean paradise, coating mangroves and wildlife (photos)


(01/29/2014) On December 17th, officials first discovered a massive oil spill in the Caribbean-island nation of Trinidad and Tobago. Since then, a series of oil spills have been discovered, coating beaches, sullying mangrove forests, and very likely decimating wildlife in Trinidad's Gulf of Paria. The oil spills have been linked to the state-owned oil company, Petrotrin, which has claimed that sabotage is behind at least two of the spills. However Trinidad and Tobago's Environmental Management Authority has recently slapped the company with a $3.1 million fine by for the damage, while some politicians have called for an independent investigation into the slew of spills.


How "insect soup" might change the face of conservation


(01/23/2014) Much of what we know about patterns of biodiversity has come from extensive fieldwork, with expert researchers sampling and identifying species in a process that takes thousands of man-hours. But new technologies may revolutionize this process, allowing us to monitor changes in biodiversity at speeds and scales unimaginable just a decade ago.


The smoothtooth blacktip shark and four other species rediscovered in markets


(01/21/2014) Scientific American) magazine recently ran an article on the rediscovery of the smoothtooth blacktip shark (Carcharhinus leiodon) in a Kuwaiti fish market. Believed extinct for over 100 years, the smoothtooth had not been seen since the naturalist Wilhelm Hein returned from a trip to Yemen in 1902. With its reappearance, scientists scoured Kuwaiti markets and discovered an astounding 47 individual smoothtooth blacktips.


Court orders logging company to clean up pollution disaster in Chile wetlands


(01/17/2014) Chile is probably best known for its volcanoes, earthquakes and the formidable peaks of the Andes, but as a country that spans 4,300 km (2,670 miles) from top to bottom, it also boasts a huge variety of bird life. And, until recently, it was home to what was thought to be the largest population of black-necked swans (Cygnus melancoryphus) in South America. Not long ago, these swans, as well as 100 other species of rare or vulnerable bird species, could be seen nesting in the Carlos Anwandter Nature Sanctuary in Valdivia, a Ramsar site that covers 12,000 acres in the south of Chile. But in 2004 the swans began to die.


iPhone app allows Americans to identify backyard birds

(01/15/2014) A new iPhone app enables North Americans to identify bird species by asking just five simple questions.


Good news: Refuge for last blue-throated macaws doubles in size in Bolivia

(01/02/2014) A reserve that is home to the world's largest population of the critically endangered blue-throated macaw (Ara glaucogularis) has been more than doubled in size, reports the American Bird Conservancy (ABC), a group that helped fund the expansion.


Biggest new animal discoveries of 2013 (photos)


(12/23/2013) Thousands of species were scientifically described for the first time in 2013. Many of these were 'cryptic species' that were identified after genetic analysis distinguished them from closely-related species, while others were totally novel. Below are some of the most interesting "new species" discoveries that took place or were formally announced in 2013.


A bird's eye view of hornbills in northeast India


(12/16/2013) Hornbills are as peculiar, as they are magnificent. Their calls especially, can sound rather strange to the uninitiated - some grunt, some growl, and some cackle maniacally. These queer birds, with their large brightly-colored curved beaks, and a distinctive cavity-nesting habit, are also totem animals for many tribes in India.


Reversing local extinction: scientists bring the northern bald ibis back to Europe after 300 years


(12/02/2013) The northern bald ibis (Geronticus eremita), also called the hermit ibis or waldrapp, is a migratory bird. Once, the bald ibis lived in the Middle East, northern Africa and southern and central Europe, but due to hunting, loss of habitat and pesticide-use, the birds disappeared from most of these areas and is currently considered Critically Endangered. It became extinct in Europe 300 years ago; the bird is almost gone in Syria, with only a single individual recorded at the country's lone breeding site in 2013; and the only stronghold left is a small population of around 500 birds in Morocco. But now, a team of scientists from Austria is working to reestablish a self-sustaining, migratory population of bald ibis in Europe.


Over 350 species added to the IUCN Red List's threatened categories in the last six months


(11/26/2013) The number of threatened species on the IUCN Red List has grown by 352 since this summer, according to an update released today. Currently, 21,286 species are now listed as threatened with extinction out of the 71,576 that have been evaluated. The new update comes with both good and bad news for a number of high-profile imperiled species, but only covers about 4 percent of the world's described species.


Nearly half a million seabirds die in gillnets every year, but solutions exist


(11/18/2013) A recent study from the Biological Conservation journal brings shocking news: every year across the globe, an estimated 400,000 seabirds are killed by gillnets. Gillnets, a common term for any net used to entangle and catch fish, are used all over the world, and at any depth. These nets, whether used in subsistence or commercial fishing, trap anything that swims through them. When unintended marine wildlife, or "bycatch," is caught in these nets, the results can be significant.


Locally extinct birds in the Amazon slowly flock back to forests when trees regrow


(11/13/2013) Some good news out of the Amazon rainforest: given enough time, deforested land can rebound enough to host bird species that had previously deserted the area, according to a recent study in The Auk. When people abandon deforested land, the rainforest slowly reclaims it. Eventually, birds begin to use the clumps of secondary forest as corridors between thickets of old growth.


'Lost' bird rediscovered in New Caledonia along with 16 potentially new species (photos)


(10/29/2013) In early 2011, Conservation International (CI) dubbed the forests of New Caledonia the second-most imperiled in the world after those on mainland Southeast Asia. Today, CI has released the results of a biodiversity survey under the group's Rapid Assessment Program (RAP) to New Caledonia's tallest mountain, Mount Panié. During the survey researchers rediscovered the 'lost' crow honeyeater and possibly sixteen new or recently-described species. Over 20 percent larger than Connecticut, New Caledonia is a French island east of Australia in the Pacific Ocean.


Nature tours in Costa Rica: an economic alternative to palm oil?


(10/16/2013) Oil palm plantations have been rapidly expanding across the tropics for the better part of the past twenty years due to high returns from palm oil production. But palm oil isn't necessarily the most profitable form of land use in wildlife-rich areas, as one conservation entrepreneur is demonstrating in Costa Rica.David Lando Ramirez, a landowner in Sarapiqui, northeastern Costa Rica, has converted a small patch of oil palm into a thriving ecotourism business centered around people's love of the Central American nation's stunning diversity of birds.


Featured video: 22-year-old produces documentary on the Peruvian Amazon


(10/15/2013) Spending a year on the Tambopata River in Peru's deep Amazon, allowed 22-year-old Tristan Thompson, to record stunning video of the much the region's little seen, and little known, wildlife. Thompson, a student at the University of the West of England, has turned his footage into a new documentary An Untamed Wilderness that not only gives viewers an inside look at the world's greatest forests, but also records the secretive behavior of many species, including howler monkeys, aracaris, leaf-cutter ants, hoatzin, and giant river otters.


Key European species make 'refreshing' comebacks

(10/15/2013) Beaver, bison and eagles are among the species that have made a successful comeback in Europe in the past 50 years, according to a major survey published by a coalition of conservation groups on Thursday. The report selected 37 species that have showed signs of recovery, studied changes in their numbers and range since 1960, and examined the reasons driving their comeback.


No place like home: scientists discover that male crested penguins head home earlier than females


(10/08/2013) Male crested penguins are hard workers - especially when it comes to their elaborate breeding ritual. After gathering in massive colonies to mate, they find and establish a nesting site, help incubate the eggs females lay, and then guard the chicks after they hatch. Male crested penguins have also been known to arrive at their breeding locations long before the females. But the reasons for this have been largely speculative. Do the males start swimming back to their breeding grounds earlier than the females?


Terror from above: eagle tackles deer in stunning camera trap photos


(09/26/2013) During a routine Amur tiger survey with remote camera traps in December 2011, a few photos gave biologists a shock when they revealed the stunning sight of a golden eagle (Aquila chrysaetos) launching itself on the back of a 7-month old sika deer (Cervus nippon) and bringing down prey that outweighed it by at least seven times. Photographed in remote Far East Russia, the photos show an incredibly-rare instance of an eagle preying on a deer.


23rd new bird species of 2013 discovered

(09/18/2013) A ground-warbler from the Philippines is the twenty-third species of bird described in 2013.


India moves rapidly to protect Amur falcons from mass-hunting


(09/13/2013) In October last year, an astounding mass hunting came to light—an estimated 120,000–140,000 Amur falcons were being hunted and killed in Nagaland, India, every year. A small bird of prey, the Amur falcon (Falco amurensis) records one of the longest migrations among all birds—a staggering 22,000 km annually. Their journey starts in China and Siberia where they breed and spend their summers.


Preserving forest, birds boosts coffee profit up to $300/ha by controlling pests


(09/11/2013) Birds are providing a valuable ecosystem service on coffee plantations in Costa Rica, finds a new study that quantifies the pest control benefits of preserving tree cover in agricultural areas. The study, published in the journal Ecology Letters, looked at the impact of the coffee berry borer beetle (Hypothenemus hampeii) on coffee yields. The beetle is the only insect that directly consumes coffee berries, making it a major scourge for coffee farmers around the world, costing producers some $500 million a year.


Scientists discover that threatened bird migrates entirely within Amazon Basin


(09/11/2013) When one thinks of bird migrations, it's usually a north-south route that follows seasonal climates. But researchers in the Amazon have tracked, for the first time, a largely-unknown long-distance migration that sticks entirely to the Amazon Basin. Using satellite telemetry, scientists tracked a pair of Orinoco geese (Neochen jubata) from Peru and a male from Western Brazil, who both migrated to the Llanos de Moxos, a vast savanna and Amazonian watershed in Bolivia. The research has shown that the Orinoco geese—which breeds in both Peru and Brazil—depends on wetlands in the Llanos de Moxos for much of the year.


600 vultures killed by elephant poachers in Namibia


(09/11/2013) As the illegal poaching of African elephants and rhinos reaches epidemic levels, other species are also suffering catastrophic losses as a direct result of poachers' behavior. A recent incident in July, where a poisoned elephant carcass led to the death of 600 vultures near Namibia's Bwabwata National Park, has highlighted how poachers' use of poison is now one of the primary threats to vulture populations.


World's biggest owl depends on large old trees


(09/03/2013) The Blakiston fish owl (Bubo Blakistoni) is the world's largest – and one of the rarest – owl species, with an impressive 6 foot (2 meter) wingspan. The giant owl, found exclusively in northeast Asia, shares its habitat with a menagerie of endangered and impressive animals, including Amur tigers, Amur leopards, Asiatic black bears and wild boars.


Illegally captured parrots finally free to fly


(08/19/2013) In 2010, Bulgarian airport authorities confiscated 108 African grey parrots (Psittacus erithacus) from a smuggler. Last month, the 28 parrots who survived the stress of being stuffed into dog kennels, constantly handled by humans, and the absence of their native habitat, completed their three-year journey to freedom.


Little NGO takes on goliath task: conserving the vanishing ecosystems of Paraguay


(08/12/2013) Landlocked in the navel of South America, the forests, wetlands and savannahs of Paraguay boast rich biodiversity and endemic species, yet the unique landscapes of Paraguay also face increasing threats, primarily from agricultural expansion. Controlled burns and clear cutting have become common practice as wildlands are converted for soy and cattle production. In some areas this land conversion is rapid: the Paraguayan Chaco, for instance, is being lost at a rate of 10% per year. One organization is working to reverse this trend. Para La Tierra (PLT) is a small NGO dedicated to the conservation of threatened habitats in Paraguay. Located on the Reserva Natural Laguna Blanca, in-between two of South America's most threatened habitats: the Atlantic Forest and the vast topical savannah known as the cerrado, PLT is in a unique position to champion conservation.


New bird species discovered in Peruvian cloud forest

(08/02/2013) A new bird species has been discovered in the montane forests of Peru.


Featured video: saving animals from the illegal pet trade in Guatemala

(07/22/2013) Found in Central America's largest forest, the Maya Biosphere Reserve, the Guatemalan organization Arcas has rescued and rehabilitated thousands of animals since its inception in 1989. Unlike many wildlife rescue centers worldwide, Arcas focuses on rehabilitating every animal for eventually release back into the wild. This means intensive training for each species, including food gathering and predator avoidance. A new short video by Arcas highlights the group's decades-long work.


The hidden Caribbean: sustainable tourism arrives in the Dominican Republic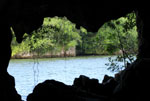 (07/18/2013) Finding true ecotourism companies isn't easy. While the tourism industry worldwide has latched onto the term 'ecotourism,' in many cases it's more propaganda than reality. Especially in heavily-touristed areas—like the Caribbean Islands—it's difficult to find efforts that are actually low impact, sustainable as possible, and educational. However, some companies are beginning to make headway in a region known for all-inclusive resorts and big cruises. One such company is the relatively young Explora! Ecotour in the Dominican Republic, run by passionate naturalists, Manny Jimenes and Olyenka Sang.


Conservationists work to give South Georgia back to the birds


(07/18/2013) A team on South Georgia has successfully completed the world's largest rodent eradication in an effort to rid the British territory of millions of rats and mice. Against the backdrop of an approaching Antarctic winter between February and May, three helicopters encountered perilous flying conditions while peppering the southern Atlantic island with 183 tonnes of the poison Brodifacoum. The team of 25 baited an area of 224 sq miles (580 sq km). The area targeted dwarfed the previous largest rodent eradication, on New Zealand's Campbell Island, by five times.


Naturalist rediscovers the long-lost night parrot


(07/16/2013) An Australian bushman and naturalist claims to have captured video footage of the night parrot, a bird not seen alive for more than a century. John Young, who describes himself as a wildlife detective, showed the footage and a number of still photos of the bird to a packed room of enthusiasts and media at the Queensland Museum on Wednesday. The desert-dwelling night parrot, Pezoporus occidentalis, has never been photographed and the only evidence of its continued existence has been two dead birds found in 1990 and 2006.


The Warbler Guide - book review


(07/15/2013) Written by Tom Stephenson and Scott Whittle, with illustrations by Catherine Hamilton, The Warbler Guide by Princeton University Press is the "go-to" guide for identifying the 56 species of warblers in the United States and Canada. Warblers are notoriously difficult to identify. These champion singers are small, hidden amongst the tree top canopy, flighty and dancing from branch to branch, with variegated coloring blending greens, yellows, reds, browns, and grays.


The Egyptian Vulture on the Balkans – a hopeful but perilous conservation story


(07/02/2013) "They look like humans: have bare skin, wrinkles, hairdos… Maybe that's why many people don't like them," says Dr. Stoyan Nikolov from the Bulgarian Society for the Protection of Birds about Egyptian vultures. Poisoned, electrocuted, shot, these rare and magnificent birds are the fastest disappearing raptors in Europe. The globally endangered species has become extinct in nine European countries in the past half a century. Dr Nikolov, the manager of an EU-funded conservation project along with more than 100 people on his team are working hard to make sure that the Egyptian vulture does not disappear from Bulgaria and Greece.


Saving the Raja of India's grasslands: new efforts to conserve the Critically Endangered Great Indian Bustard


(06/30/2013) The Great Indian Bustard, one of India's iconic birds, once ranged across most of the Indian subcontinent. Due to a variety of factors, however, the Great Indian Bustard is also now India's rarest bird and faces imminent extinction. The following is an interview with Ramki Sreenivasan, co-founder of Conservation India, a group that recently petitioned the Rajasthan Chief Minister to kick start "Project Bustard."


New bird species discovered in Cambodia's largest city

(06/26/2013) A previously unknown species of bird has been found hiding in plain sight after scientists photographed what was thought to be more abundant species at a construction site on the outskirts of Phnom Penh, Cambodia's capitol and largest city. Subsequent analysis revealed the species to be distinct.


New maps highlight global conservation priorities


(06/25/2013) What region of the world has the most imperiled mammals? Where are the most bird species found? And where are new amphibians being discovered? Indonesia and Malaysia is the answer to the first question; the Amazon, the second; and the Andes, the third. A new study in the Proceedings of the National Academy of Sciences (PNAS) has used global data on 21,000 mammals, birds, and amphibians to create magnificent maps that highlight missing priorities for conservation.


Over 16,000 wild mammals and birds sold in Nagaland market, India, annually


(06/24/2013) A comprehensive survey of the wildlife sold in the markets of Tuensang has resulted in a stunning record of the wildlife trade in the state of Nagaland in northeast India, as reported in a new study published in mongabay.com's open-access journal Tropical Conservation Science. Once a week, researchers with the Sálim Ali Centre for Ornithology and Natural History and the Near Chang Baptist group entered the Tuensang market and carried out intensive surveys and interviews of vendors selling wild birds or mammals.


Seabirds face big problems as sea levels rise


(06/19/2013) Migratory shorebird populations are at great risk from rising sea levels due to global climate change, warns a recent paper in Proceedings of the Royal Society B. These birds play an important role in the distribution of nutrients within wetland and coastal ecosystems, and their loss could have unknown consequences for the rest of the world.


Bird extravaganza: scientists discover 15 new species of birds in the Amazon

(06/12/2013) From 2000-2009, scientists described on average seven new bird species worldwide every year. Discovering a new bird is one of the least common of any species group, given that birds are highly visible, mobile, and have been scrutinized for centuries by passionate ornithologists and birders. But descriptions this year already blows away the record year over the last decade (in 2001 when nine new birds were described): scientists working in the southern Amazon have recorded an incredible 15 new species of birds according to the Portuguese publication Capa Aves. In fact, this is the largest group of new birds uncovered in the Brazilian in the Amazon in 140 years.


Syrian bald ibis may be down to a single bird

(06/11/2013) The eastern population of northern bald ibises (Geronticus eremita) has likely fallen to a single breeding bird, reports conservationists monitoring the dwindling flock. The population had believed to be obliterated starting from 1989 until a small group was discovered in 2002 in Syria. However, it now appears that this last group is vanishing one-by-one despite efforts by conservation groups to sustain the distinct population.


Flying rainbows: the scarlet macaw returns to Mexico


(06/11/2013) On April 21, 2013, the first flock of scarlet macaws (of many more to come) was released into the jungles of Aluxes Ecopark, nearby classified World Heritage Site Palenque National Park, as a part of a massive reintroduction project to restore the popular and culturally-significant bird to the well preserved rainforests of Palenque and the rest of its southern Mexico homeland—where the species has been extinct for close to 70 years.


The comeback kids: the role of zoos in saving species from oblivion (photos)


(06/03/2013) While many people may view zoos first and foremost as attractions, these institutions have a long history of supporting and instigating conservation work, including saving species from extinction that have vanished from their wild habitat. But such efforts require not just dedication and patience, but herculean organizational efforts. Enter, the World Association of Zoos and Aquariums (WAZA), which works with zoos and aquariums to set up conservation programs and track endangered species in captivity.


Loss of big fruit-eating birds impacting trees in endangered rainforests

(05/31/2013) The extinction of large, fruit-eating birds in fragments of Brazil's Atlantic rainforest has caused palm trees to produce smaller seeds over the past century, impacting forest ecology, finds a study published in the journal Science.


Snowy tigers and giant owls: conservation against the odds in Russia's Far East


(05/28/2013) The Russian Far East is one of the wildest places on Earth: where giant tigers roam snow-covered forests and the world's biggest owls stalk frozen rivers. Bordering northern China and North Korea, the forests of Primorye are known for the diversity of habitats, including coastal forests along the Sea of Japan, vast coniferous forests in the Sikhote-Alin mountains, and even steppe. These diverse ecosystems also makes the forests a hotspot for endangered species, including Amur tigers (Panthera tigris altaica), Blakiston's fish owls (Bubo blakistoni), and one of the world's rarest big cats, Amur leopards (Panthera pardus orientalis), which number only 30-50 animals.


Famed bird reappears after 400,000 miles of flight

(05/22/2013) A migratory shorebird that has flown more than 400,000 miles has reappeared once again.


Industrialized fishing has forced seabirds to change what they eat


(05/14/2013) The bleached bones of seabirds are telling us a new story about the far-reaching impacts of industrial fisheries on today's oceans. Looking at the isotopes of 250 bones from Hawaiian petrels (Pterodroma sandwichensis), scientists have been able to reconstruct the birds' diets over the last 3,000 years. They found an unmistakable shift from big prey to small prey around 100 years ago, just when large, modern fisheries started scooping up fish at never before seen rates. The dietary shift shows that modern fisheries upended predator and prey relationships even in the ocean ocean and have possibly played a role in the decline of some seabirds.


Scientists discover that marine animals disperse seagrass

(05/09/2013) Lesser known than coral reefs, marine seagrass ecosystems are rich in biodiversity and are powerhouses when it comes to sequestering carbon dioxide. Yet, much remains unknown about the ecology of seagrass beds, including detailed information on how seagrass spread their seeds and colonize new area. Now a recent study in Marine Ecology Progress Series documents that several species of marine animal are key to dispersing seagrass, overturning the assumption that seagrass was largely dispersed by abiotic methods (such as wind and waves).


Are seagulls killing whales in Patagonia?


(05/08/2013) It sounds ludicrous, but it could just be true: scientists say seagulls may be responsible for hundreds of southern right whale moralities off the Argentine coastline. Since 2003, scientists have documented the deaths of 605 southern right whales (Eubalaena australis) near Península Valdés which the whales use as a nursery. Notably, 88 percent of these were newborn calves. The death rate is so high that researchers now fear for the whales' long-term survival.


All the world's rarest birds in one book: photo contest enlivens new guide


(05/06/2013) The World's Rarest Birds is an extraordinary bird book. 590 different bird species are classified as Endangered or Critically Endangered, with many species only existing in captivity. A new book, The World's Rarest Birds, catalogs all of these species. Each species is shown with remarkable color-photography and illustrations. Threats to species habitat are described, population estimates per species are given, and each species has a quick response (QR) code that takes the reader to a species-specific BirdLife International webpage. The book also covers 60 Data Deficient species. Data Deficient means that there exists little to no information on the relative abundance and distribution of the species.


World's rarest duck on the rebound in Madagascar


(05/01/2013) After a final sighting in 1991, the Madagascar pochard was thought to have vanished for good. But this diving duck was rediscovered in 2006 when a flock of 22 individuals was found on Lake Matsaborimena in northern Madagascar by conservationists during an expedition. Soon after Madagascar pochard eggs were taken and incubated in a joint captive breeding program by Durrell, the Wildfowl & Wetlands Trust (WWT), the Peregrine Fund, Asity Madagascar, and Madagascar government, which recently announced that the population—both captive and wild—has nearly quadrupled.


Great tits unaffected by warmer springs

(04/26/2013) The population of a widely dispersed bird species is relatively unaffected by warmer springs, indicating that some species may be adapting to shifts caused by climate change, reports a study published in the journal Science.


The Crossley ID Guide: Raptors - book review

(04/22/2013) Richard Crossley, Jerry Liguori, and Brian Sullivan have produced a unique and much needed bird book in The Crossley ID Guide: Raptors. The Crossley ID Guide: Raptors is a book you study at home so you can easily recognize North American raptors.


Saviors or villains: controversy erupts as New Zealand plans to drop poison over Critically Endangered frog habitat


(04/10/2013) New Zealand's Department of Conservation (DOC) is facing a backlash over plans to aerially drop a controversial poison, known as 1080, over the habitat of two endangered, prehistoric, and truly bizarre frog species, Archey's and Hochsetter's frogs, on Mount Moehau. Used in New Zealand to kill populations of invasive mammals, such as rats and the Australian long-tailed possum, 1080 has become an increasingly emotive issue in New Zealand, not just splitting the government and environmentalists, but environmental groups among themselves. Critics allege that the poison, for which there is no antidote, decimates local animals as well as invasives, while proponents say the drops are the best way to control invasive mammals that kill endangered species like birds and frogs and may spread bovine tuberculosis (TB).


Tar sands oil spill: ruptured pipe pours 200,000 gallons of oil into suburban neighborhood (photos)


(04/04/2013) Last Saturday, an oil pipeline carrying tar sands oil from Canada ruptured in Mayflower, Arkansas spilling between 3,500-5,000 barrels of crude (at most 210,000 gallons) into neighborhood streets and lawns. Families from 22 homes have been evacuated while clean-up crews have scrambled to contain the spill. ExxonMobil, which runs the 65-year-old Pegasus pipeline, has stated it will pay for any damage, however critics say the oil spill is more evidence that the Obama Administration should turn down the Keystone XL tar sands pipeline.


An insidious threat to tropical forests: over-hunting endangers tree species in Asia and Africa


(04/04/2013) A fruit falls to the floor in a rainforest. It waits. And waits. Inside the fruit is a seed, and like most seeds in tropical forests, this one needs an animal—a good-sized animal—to move it to a new place where it can germinate and grow. But it may be waiting in vain. Hunting and poaching has decimated many mammal and bird populations across the tropics, and according to two new studies the loss of these important seed-disperser are imperiling the very nature of rainforests.


Proposed coal plant threatens Critically Endangered Philippine cockatoo


(04/02/2013) One kilometer off the Philippine island of Palawan lies the Rasa Island Wildlife Sanctuary; here forest grows unimpeded from a coral island surrounded by mangroves and coral reefs. Although tiny, over a hundred bird species have been recorded on the island along with a major population of large flying foxes, while in the waters below swim at least 130 species of coral fish, three types of marine turtles, and that curious-looking marine mammal, dugongs. Most importantly, perhaps, the island is home to the world's largest population of Philippine cockatoos (Cacatua haematuropygia), currently listed as Critically Endangered. But, although uninhabited by people, Rasa Island may soon be altered irrevocably by human impacts.


For Easter: a baby horned screamer chick (photo)

(03/31/2013) A chick — typically a baby chicken — is a common symbol for Easter. Since we're Mongabay, today we're highlighting another type of chick: a young horned screamer from Eastern Colombia.


Humans killed over 10 percent of the world's bird species when they colonized the Pacific Islands


(03/25/2013) Around 4,000 years ago intrepid Polynesian seafarers made their way into an untamed wilderness: the far-flung Pacific Islands. Over a thousands or so years, they rowed from one island to another, stepping on shores never yet seen by humans. While this vast colonization brought about a new era of human history, it also ended the existence of well-over a thousand bird species according to a new study in the Proceedings of the National Academy of Sciences (PNAS).


Cambodia loses half its seasonal wetlands in 10 years

(03/18/2013) Cambodia lost more than half of its seasonally flooded grasslands in ten years due to industrial agricultural conversion, abandonment of traditional farming, and illegal drainage, putting several endangered bird species at risk and undermining traditional livelihoods in the region, reports a new study published in the journal Conservation Biology.


Into the unknown mountains of Cambodia: rare birds, rice wine, and talk of tigers


(03/14/2013) Ringed with forested mountains forming the borders with Laos and Vietnam, the northeast corner of Cambodia has been an intriguing blank spot among my extensive travels through the country. Nestled up against this frontier is Virachey National Park, created in 1993. I began searching for a way to explore this area a couple of years ago, hoping to connect with conservation NGOs to get me into the park; no one seemed to know much about it. I learned that the area had been written off by these groups due to massive land concessions given to logging and rubber concerns. The World Bank abandoned its 8-year effort to create a management scheme for Virachey after the concessions were granted in 2007. A moratorium on the concessions is temporarily in place, but illegal logging incursions into the park continue.


Extinction warning: racing to save the little dodo from its cousin's fate


(03/04/2013) Sometime in the late 1600s the world's last dodo perished on the island of Mauritius. No one knows how it spent its final moments—rather in the grip of some invasive predator or simply fading away from loneliness—but with its passing came an icon of extinction, that final breath passed by the last of its kind. The dodo, a giant flightless pigeon, was a marvel of the animal world: now another island ground pigeon, known as the little dodo, is facing its namesake's fate. Found only in Samoa, composed of ten islands, the bird has many names: the tooth-billed pigeon, the Manumea (local name), and Didunculus ("little dodo") strigirostris, which lead one scientist to Christen it the Dodlet. But according to recent surveys without rapid action the Dodlet may soon be as extinct as the dodo.


Jaguars, tapirs, oh my!: Amazon explorer films shocking wildlife bonanza in threatened forest


(02/19/2013) Watching a new video by Amazon explorer, Paul Rosolie, one feels transported into a hidden world of stalking jaguars, heavyweight tapirs, and daylight-wandering giant armadillos. This is the Amazon as one imagines it as a child: still full of wild things. In just four weeks at a single colpa (or clay lick where mammals and birds gather) on the lower Las Piedras River, Rosolie and his team captured 30 Amazonian species on video, including seven imperiled species. However, the very spot Rosolie and his team filmed is under threat: the lower Las Piedras River is being infiltrated by loggers, miners, and farmers following the construction of the Trans-Amazon highway.


Imagine a bird without feathers...

(02/18/2013) In The Unfeathered Bird, Katrina van Grouw exquisitely combines creative and intellectual curiosity and produces a wonderful book. The Unfeathered Bird simply is a delight. Each page I turned over was like reliving the awe and discovery of childhood. Broad strokes of creativity confined and structured within the natural anatomy of birds. Raw curiosity and intrigue drawn patiently one pencil stroke at a time illustrating our unfeathered friends.


World's biggest camera trapping program hits 1 million photos of tropical animals (photos)


(02/14/2013) The world's largest study of wildlife using remote camera traps has captured one million photographs. The project, known as the Tropical Ecology Assessment and Monitoring (TEAM) Network, takes photos of mammals and birds in 16 protected areas across 14 tropical countries in Asia, Africa, as well as Central and South America. Remote camera traps, which take stealth photos of wildlife when no humans are around, have become an increasingly important tool in the conservationists' toolbox, allowing researchers to monitor otherwise hard-to-find animals in remote and often punishing locations.


Unique song reveals new owl species in Indonesia


(02/13/2013) Want to find a new species of owl? Just listen. A unique whistling call has led scientists to discover a new owl on the Indonesian island of Lombok, according to a new study in PLoS ONE. Two scientific expeditions, occurring separately but within a few days of each other, both noticed something different about the calls coming from owls on Lombok.


Chasing down 'quest species': new book travels the world in search of rarity in nature


(02/13/2013) In his new book, The Kingdom of Rarities, Eric Dinerstein chases after rare animals around the world, from the maned wolf (Chrysocyon brachyurus) in Brazil to the golden langur (Trachypithecus geei) in Bhutan to Kirtland's warbler (Setophaga kirtlandii) in the forests of Michigan. Throughout his journeys, he tackles the concept of rarity in nature head-on. Contrary to popular belief, rarity is actually the norm in the wildlife world.


Tigers gobble up 49 percent of India's wildlife conservation funds, more imperiled species get nothing

(02/12/2013) Nearly half of India's wildlife budget goes to one species: the tiger, reports a recent article in Live Mint. India has devoted around $63 million to wildlife conservation for 2013-2013, of which Project Tiger receives $31 million. The Bengal tiger (Panthera tigris tigris) is currently listed as Endangered by the IUCN Red List; however India is also home to 132 species currently considered Critically Endangered, the highest rating before extinction.


Scientist: releasing invasive birds in Turkey to eat ticks will backfire


(02/04/2013) As Turkey raises and releases thousands of non-native helmeted guineafowl (Numida meleagris) to eat ticks that carry the deadly Crimean-Congo hemorrhagic fever virus, new research suggests guineafowl actually eat few ticks, carry the parasites on their feathers, and further spread the disease.


Killer kittens: U.S. cats kill up to 25 billion birds and small mammals per year

(01/30/2013) Domesticated cats in the United States kill far more animals than previously thought — 1.4 to 3.7 billion birds and 6.9 – 20.7 billion small mammals per year — finds a study published this week in the journal Nature Communications.


Beyond the resorts: traveling the real and wild Dominican Republic (photos)


(01/29/2013) For its stunning variety of ecosystems, the Dominican Republic is like a continent squished into half an island. Lowland rainforests, cloud forests, pine forests, dry forests, mangroves, savannah, coastal lagoons, salt lakes, a rift valley, karst land formations, four mountain ranges—including the highest mountain in the Caribbean—and not to mention some of the best beaches, snorkeling, and scuba diving in the hemisphere can all be reached within just a few hours drive of the capital, Santo Domingo. Yet, bizarrely, most tourists who visit the Dominican Republic never venture out of their all-inclusive resort, missing out on some of the most stunning landscapes—and accessible wildlife viewing—in the Caribbean.


Birds of the Masai Mara - book review

(01/23/2013) Birds of the Masai Mara by Adam Scott Kennedy, is the first dedicated bird book to the Masai Mara region. This handy guidebook, covering over 200 species of birds, on purpose avoids any unnecessary ornithological techno-jargon while presenting the region's birds using high-quality photographs followed by short text. Building upon the recently published Animals of the Masai Mara, the format of this guidebook is user-friendly and filled with entertaining stories.


Getting intimate with a giant, yet poorly known flightless bird: the cassowary


(01/23/2013) For large, conspicuous, and somewhat notorious animals, relatively little is known about cassowaries, a group of flightless birds that roams the rainforests of Northern Australia and New Guinea. This fact is highlighted in Cassowaries, a recent documentary by Australian journalist and film producer Bianca Keeley. Cassowaries tells the story of cassowaries struggling to survive after a major cyclone destroyed their rainforest home.


Nest of one of world's rarest birds discovered for the first time

(01/17/2013) A nest belonging to one of the world's rarest birds has been discovered by researchers for the first time in Brazil, reports the American Bird Conservancy.


Environment ministry drops copper mine in Zambezi park

(01/07/2013) A proposed copper mine set to be built in Lower Zambezi National Park has been rejected by Zambia's environmental management agency. Australian company Zambezi Resources Ltd, a subsidiary of Proactive Investors, had scheduled the $494 million Kangaluwi Copper Project to begin production in 2015. But their proposal sparked an outcry from environmentalists and government lobbyists concerned about the effects of the open pit mine in the park. Though mining is not generally permitted in the park, Zambezi Resources obtained a Large-Scale Mining License from the government which would have allowed them to mine for 25 years right in the middle of Lower Zambezi National Park.


Mercury hurts birds and people: what we can learn from studying our feathered friends


(01/07/2013) Birds aren't that different from people. We learn from our parents, just like zebra finches learn songs from their fathers. We are active and noisy during the day, like birds, and we can also be territorial. Also like birds, we try to attract mates through colorful displays and beautiful songs. Birds are sensitive to pollution in their environment just like we are: harmful elements such as mercury wreak similar havoc on human and bird biology alike. Because our species share so many attributes, studying birds illustrates the connections between them and us.


From catastrophic to the sustainable: the flight of the Amur Falcon


(12/17/2012) It is said that the price of 'freedom and justice' is constant vigilance. It seems the same can be said of conservation and sustainability in our ever changing world. In a story and allegory appropriate for many of the challenges that face our global environment, two Indian conservation champions, Shashank Dalvi and Ramki Sreenivasan (both protégés and associates of famed conservation leader, Dr Ullas Karanth of the WCS India), have stepped to work with a host of international and local interests to help save one species of beleaguered bird, the Amur Falcon of Eurasia.


Western scrub jay funerals...what's all the ruckus?


(12/10/2012) The western scrub jay (Aphelocoma californica) is a common denizen of suburban neighborhoods in the U.S., loitering at bird feeders and amusing bird watchers with their entertaining antics. Known to birders as 'WESJ,' this handsome bird is non-migratory and territorial during the breeding season, but what's curious about WESJ's is the way they respond to risks in their environment. When descended on by a predator or encountering a dead member of its kind, these birds hop from perch to perch and call loudly, ensuing in a 'cacophonous reaction,' a term coined by researchers at the University of California, Davis who are studying the behavior of these unique birds.


Birders urge ban on imports of 5 snake species

(11/28/2012) Bird conservationists in the United States are urging Congress to ban imports of five types of snakes that are considered a threat to native birds.


Photos: Chinese leopard wins camera trap contest


(11/27/2012) The third annual BBC Wildlife Magazine Camera Trap Photo of the Year contest has produced some stunning and surprising images, including a snow leopard sticking its tongue out, a rare giant pangolin, and wrestling monitor lizards. But the winner this year was the perfect shot of a young leopard in China.


Wolves, mole rats, and nyala: the struggle to conserve Ethiopia's highlands


(11/20/2012) There is a place in the world where wolves live almost entirely off mountain rodents, lions dwell in forests, and freshwater rolls downstream to 12 million people, but the place—Ethiopia's Bale Mountains National Park—remains imperiled by a lack of legal boundaries and encroachment by a growing human population. "Much of the land in Africa above 3,000 meters has been altered or degraded to the point where it isn't able to perform most of the ecosystem functions that it is designed to do. Bale, although under threat and already impacted to a degree by anthropogenic activities, is still able to perform its most important ecosystem functions, and as such ranks among only a handful of representative alpine ecosystems in Africa."


House windows may kill 22 million Canadian birds each year


(11/15/2012) The sickening thud of a bird crashing into a window is an all-too-familiar sound for many Canadian homeowners. Birds often mistake windows for openings, flying into the glass at full speed. A startling new analysis suggests about 22 million Canadian birds die each year from such crashes, researchers reported Sept. 4 in Wildlife Research.


Clever crows may grasp hidden causes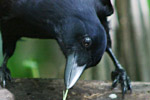 (11/15/2012) Crows may be imagining more than we imagined. New research suggests certain crows make decisions based on factors they can't see. A recent study published in the Proceedings of the National Academy of Sciences (PNAS) deepens our understanding of these crafty corvids, and could help explain how human reasoning evolved. Crows are intelligent problem solvers, capable of making hook-shaped tools to retrieve food and using multiple tools in a logical sequence. New Caledonian crows (Corvus moneduloides) are particularly adept tool users, and have often been the subject of cognitive research. In this study, the New Zealand–based researchers tested whether New Caledonian crows could trace an event back to a cause that was hidden from their view.


Tanzania weighs new soda ash plant in prime flamingo territory


(11/08/2012) In a choice between flamingoes and a soda ash plant, a new report shows that local residents near Lake Natron, Tanzania prefer flamingoes. This is good news for conservationists as the area is the most important breeding site in the world for lesser flamingos (Phoenicopterus minor). While the report shows agreement between residents and conservation groups that the project isn't worth its cost or risk, the Tanzanian government is not giving up yet.


Development halted in crucial wildlife corridor in Malaysia


(11/07/2012) Kenyir Wildlife Corridor in northeast Malaysia is teeming with wildlife: elephants, gibbons, tigers, tapirs, and even black panthers (melanistic leopards) have been recorded in the 60 kilometer (37 mile) stretch of forest. In fact, researchers have recorded over 40 mammal species (see species list below), including 15 threatened with extinction according to the IUCN Red List. When these findings were presented by scientists to the Terengganu state government action followed quickly: all development projects have been halted pending a government study.


Scientists create 'tree of life' mapping all known bird species

(11/02/2012) Scientists have created an evolutionary maps for all the world's nearly 10,000 bird species. The 'tree of life' is published in the current issue of the journal Nature.



Page 1 | Page 2 | Page 3 | Page 4 | Page 5