News articles on bioenergy

---
Mongabay.com news articles on bioenergy in blog format. Updated regularly.










Brazil should convert pasture, not cerrado for biofuel crops

(06/25/2014) If Brazil wants to respect its commitment to reducing greenhouse gas emissions it should target low productivity cattle pasture rather than native cerrado for biofuel crops like sugar cane, argues a new paper published in Nature Climate Change.
Featured video: U.S. forests decimated for 'green' bio-energy in Europe

(12/12/2013) Wetland forests in the southern U.S. are becoming the victims of a drive for so-called green energy in Europe, according to activist group Dogwood Alliance, which has produced a new video highlighting the issue. The activists contend that bio-energy that depends on chopping down forests not only devastates vital ecosystems, but actually emits more greenhouse gases than traditional fossil fuels.
Logging may destabilize carbon in forest soils

(06/14/2013) Logging in temperate zones may release more greenhouse gases than previously thought by destabilizing carbon stored in forest soils, argues a new paper published in the journal Global Change Biology-Bioenergy.
Brazil may lift ban on Amazon ethanol expansion

(06/09/2013) In coming weeks Brazil will vote on a bill that would lift a ban on sugar cane mills across a large extent of the Amazon region, sparking fears that ethanol production could drive new deforestation and tarnish the country's image as an attractive source biofuels for environmentally-conscious markets,
Southern U.S. logging soars to meet foreign biofuel demand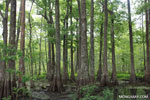 (06/06/2013) In order to meet the European Union's goal of 20% renewables by 2020, some European utility companies are moving away from coal and replacing it with wood pellet fuel. The idea is simple: trees will regrow and recapture the carbon released in the burning of wood pellets, making the process supposedly carbon-neutral. But just like other simple ideas, it misses out important details that can turn it on its head.
Sugarcane production impacting local climate in Brazil
(05/01/2013) Intensification of Brazil's sugarcane industry in response to rising demand for sugar-based ethanol could have impacts on the regional climate reports a new study by researchers from Arizona State University, Stanford University and the Carnegie Institution for Science. Following the conversion of cerrado grasslands into sugarcane in Brazil, a recent study in Geophysical Research Letters found local cooling that approached 1 degree Celsius during the growing season and maximum local warming near 1 degree Celsius post-harvest.
Nordic energy giant launches 'no deforestation' policy

(04/07/2013) Neste Oil, a Finnish energy giant, has announced a new 'no deforestation' policy for sourcing palm oil. The company, which is one of the world's largest buyers of palm oil, had faced criticism from environmentalists for purchasing palm oil potentially linked to rainforest and peatland destruction in southeast Asia.
Is hemp the silver bullet for fighting climate change and creating green jobs?

(03/30/2013) Though Obama has frequently spoken of the need for more 'green jobs,' he has failed to acknowledge the inherent environmental advantages associated with a curious plant called hemp. One of the earliest domesticated crops, hemp is incredibly versatile and can be utilized for everything from food, clothing, rope, paper and plastic to even car parts.
Biofuel boom could lead to life-threatening ozone pollution

(01/09/2013) Not long ago biofuels were seen as one of the major tools to combat climate change, but a large number of studies in recent years have shown that many first generation biofuels may have little climate benefit—and some are actually harmful—and are also linked to rising food prices. Now, a new study in Nature Climate Change warns that biofuels using fast-growing trees (polar, willow, and eucalytpus) could also exacerbate ground-level ozone pollution.
E.U. OKs biofuels produced from certified palm oil
(11/28/2012) The European Commission has approved palm oil-based biodiesel for the renewable fuels standard provided it is certified under the Roundtable for Sustainable Palm Oil (RSPO), a body that sets social and environmental criteria for palm oil production. The move, which could dramatically boost sales of palm oil in Europe, was sharply criticized by environmental activists, who said that without stronger safeguards, increased palm oil production could increase deforestation and greenhouse gas emissions.
Biofuel breakthrough: kelp could power cars

(01/20/2012) Scientists have devised a new way to produce ethanol directly from seaweed, offering the potential to generate biofuels that don't compete with terrestrial food production and won't suck up scarce freshwater, reports a study published today in Science.
EU's biofuel push based on 'flawed' science

(10/10/2011) Europe's biofuel push could exacerbate climate change unless policies are in place to accounts for emissions from indirect land use change, warns a letter signed by more than 100 scientists and economists.
Palm oil, poverty, and conservation collide in Cameroon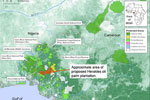 (09/13/2011) Industrial palm oil production is coming to Africa, its ancestral home. And like other places where expansion has occurred rapidly, the crop is spurring hope for economic development while generating controversy over its potential impacts. The world's most productive oil seed has been a boon to southeast Asian economies, but the looming arrival of industrial plantations in Africa is raising fears that some of the same detriments that have plagued leading producers Malaysia and Indonesia—deforestation, greenhouse gas emissions, biodiversity loss, conflicts with local people, social displacement, and poor working conditions—could befall one of the world's most destitute regions. While there is no question that oil palm is a highly lucrative crop that can contribute to economic development, there is also little doubt that conversion of native forests for plantations exacts a heavy toll on the environment. The apparent conflict seems to pit agroindustrial goliaths against greens, with communities falling somewhere in between. But Herakles, a New York-based investment firm planning to construct a 60,000-hectare plantation in the Central African country of Cameroon, says its approach will bridge this gap between economic development and the environment. Social and environmental campaigners are skeptical.
Could palm oil help save the Amazon?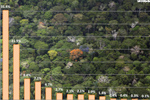 (06/14/2011) For years now, environmentalists have become accustomed to associating palm oil with large-scale destruction of rainforests across Malaysia and Indonesia. Campaigners have linked palm oil-containing products like Girl Scout cookies and soap products to smoldering peatlands and dead orangutans. Now with Brazil announcing plans to dramatically scale-up palm oil production in the Amazon, could the same fate befall Earth's largest rainforest? With this potential there is a frenzy of activity in the Brazilian palm oil sector. Yet there is a conspicuous lack of hand wringing by environmentalists in the Amazon. The reason: done right, oil palm could emerge as a key component in the effort to save the Amazon rainforest. Responsible production there could even force changes in other parts of the world.
US southern forests face bleak future, but is sprawl or the paper industry to blame?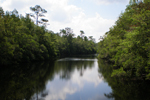 (05/19/2011) More people, less forests: that's the conclusion of a US Forest Service report for forests in the US South. The report predicts that over the next 50 years, the region will lose 23 million acres (9.3 million hectares) largely due to urban sprawl and growing populations amid other factors. Such a loss, representing a decline of over 10 percent, would strain ecosystem services, such as water resources, while potentially imperiling over 1,000 species. However, Dogwood Alliance, which campaigns for conservation of southern forests criticizes the new report for underplaying the role of clearcutting natural forests for the paper industry in the south.
Could biochar save the world?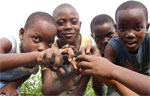 (08/16/2010) Biochar—the agricultural application of charcoal produced from burning biomass—may be one of this century's most important social and environmental revolutions. This seemingly humble practice—a technology that goes back thousands of years—has the potential to help mitigate a number of entrenched global problems: desperate hunger, lack of soil fertility in the tropics, rainforest destruction due to slash-and-burn agriculture, and even climate change. "Biochar is a recalcitrant form of carbon that will stay almost entirely unaltered in soils for very long periods of time. So you can sequester carbon in a simple, durable and safe way by putting the char in the soil. Other types of carbon in soils rapidly turn into carbon dioxide. Char doesn't," managing director of the Biochar Fund, Laurens Rademakers, told mongabay.com in a recent interview.
Australian mammals in steady decline even in large National Park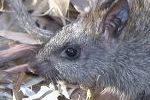 (07/19/2010) Kakadu National Park, one of the Australia's "largest and best-resourced" protected areas, is experiencing a staggering decline in its small mammal population, according to a new study published in Wildlife Research. Spanning nearly 2 million hectares—larger than Fiji—the park lies in tropical northern Australia. 'This decline is catastrophic,' John Woinarski, lead author of the study and expert on Australian mammals, told mongabay.com. 'We know of no comparable case in the world of such rapid and severe decline of a large proportion of native species in a large conservation reserve.'
EU mandates biofuel environmental standards to protect forests, wetlands

(06/10/2010) The E.U. today moved to establish environmental standards for biofuels used in Europe, requiring biofuels to deliver "substantial reductions" in greenhouse gas emissions and not result in conversion of forests or wetlands, according to a statement from the European Commission.
Photos reveal paradise-like site for coal plant in Borneo

(05/21/2010) With the world's eyes on the environmental catastrophe in the Gulf of Mexico, many are beginning to ponder the rightness of not just America's, but the world's dependence on fossil fuels. Yet large-scale fossil-fuel energy projects continue to march ahead, including one in the Malaysian state of Sabah on Borneo to build a 300 MW coal plant, which has come under fierce opposition from locals (already the project has been forced to move locations twice). The newest proposal will build the coal plant, as photos below reveal, on an undeveloped beach overlooking the Coral Triangle, one of the world's most biodiverse marine environments, with transmission lines likely running through nearby pristine rainforest that are home to several endangered species, including orangutans and Bornean rhinos.
Brazil launches major push for sustainable palm oil in the Amazon
(05/07/2010) Brazilian President Lula da Silva on Thursday laid out plans to expand palm oil production in the Amazon while minimizing risk to Earth's largest rainforest. The plan, called the Program for Sustainable Production of Palm Oil (O Programa de Produção Sustentável de Óleo de Palma), will provide $60 million to promote cultivation of oil palm in abandoned and degraded agricultural areas, including long-ago deforested lands used for sugar cane and pasture. Brazilian officials claim up to 50 million hectares of such land exist in the country.
Amazon rainforest will bear cost of biofuel policies in Brazil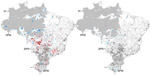 (02/08/2010) Business-as-usual agricultural expansion to meet biofuel production targets for 2020 will take a heavy toll on Brazil's Amazon rainforest in coming years, undermining the potential emissions savings of transitioning from fossil fuels to biofuels, warns a new paper published in the Proceedings of the National Academy of Sciences (PNAS). The research suggests that intensification of cattle ranching, combined with efforts to promote high-yielding oil crops like oil palm could lessen forecast greenhouse gas emissions from indirect land use in the region.
EU: rainforests can be converted to palm oil plantations for biofuel production
(02/04/2010) The European Union may be planning to classify oil palm plantations as forests, raising fears among environmental groups of expanded conversion of tropical rainforests for biofuel production, reports the EUobserver, which cites a leaked document from the European Commission. The draft document shows that policymakers are considering language that would specifically allow use of biofuels produced via conversion of rainforests to oil palm plantations.
UK failing to meet biofuel sustainability standard

(02/01/2010) Only 4 percent of biofuel imported for use in the UK meets the environmental sustainability standard set by the Renewable Transport Fuel Obligation (RFTO), reports a new assessment from the Renewable Fuels Agency.
Consumers should help pay the bill for 'greener' palm oil
(01/12/2010) Palm oil is one of the world's most traded and versatile agricultural commodities. It can be used as edible vegetable oil, industrial lubricant, raw material in cosmetic and skincare products and feedstock for biofuel production. Growing global demand for palm oil and the ensuing cropland expansion has been blamed for a wide range of environmental ills, including tropical deforestation, peatland degradation, biodiversity loss and CO2 emissions. In response to these concerns, a group of stakeholders—including activists, investors, producers and retailers—formed the Roundtable on Sustainable Palm Oil (RSPO) to develop a certification scheme for palm oil produced through environmentally- and socially-responsible ways. It is widely anticipated that the creation of a premium market for RSPO-certified sustainable palm oil (CSPO) would incentivize palm oil producers to improve their management practices.
Palm oil developers push into Indonesia's last frontier: Papua

(11/10/2009) Oil palm developers in the Indonesian half of New Guinea are signing questionable deals that exploit local communities and put important forest ecosystems at risk, alleges a new report from Environmental Investigation Agency (EIA) and Telapak.
Carbon accounting must not neglect emissions from bioenergy production and use

(10/29/2009) Carbon accounting used in the Kyoto Protocol and other climate legislation currently neglects CO2 emissions from the production of biofuels, a loophole that could drive large-scale destruction of tropical forests and exacerbate global warming, warned researchers writing last week in the journal Science.
EU biofuels policy undermines governance in Indonesia, alleges report
(09/21/2009) Indonesian authorities are failing to prevent illegal logging and conversion of protected areas for oil palm cultivation used to supply the European market with supposedly "green" biofuels, alleges a new report from Milieudefensie (Friends of the Earth Netherlands) and WALHI KalBar (Friends of the Earth Indonesia, West Kalimantan). The report, "Failing governance - Avoiding responsibilities", claims that European biofuel policies have driven reckless oil palm expansion in Ketapang District, West Kalimantan, resulting in illegal issuance of development permits and land conflicts, thereby undermining governance structures.
Brazil may ban sugarcane plantations from the Amazon, Pantanal

(09/18/2009) Brazil will restrict sugarcane plantations for ethanol production from the Amazon, the Pantanal, and other ecologically-sensitive areas under a plan announced Thursday by President Luiz Inacio Lula da Silva's administration, reports the Associated Press.
Will hydrocarbon biofuels replace gasoline and ethanol?

(08/13/2009) In a Perspectives piece in Science, John R. Regalbuto argues that the world will soon see a revolution in biofuels, but not those made from corn. Instead Regalbuto, program director of Catalysis and Biocatalysis at the National Science Foundation, says that the future of biofuels is in substances that can be converted into hydrocarbons, such as switch grass, woody biomass, corn stover, and even algae.
Smart biofuels that don't hurt people or the environment are possible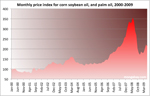 (07/16/2009) Sustainable biofuels can be a reality but only in combination with reductions in fuel demand and increased productivity on existing agricultural lands, argue researchers writing in the journal Science. Five years ago biofuels were seen as a panacea for the world's energy hunger and the need to address climate change, but increased production of biofuels soon contributed to a clutch of problems, including competition with food, resulting in rising prices, and large-scale conversion of rainforests and tropical grasslands for feedstocks, resulting in biodiversity loss and increased greenhouse gas emissions. Environmentalists and scientists condemned many biofuels — including ethanol produced from Midwestern corn ethanol and biodiesel generated from European rapeseed and Southeast Asian palm oil — as a short-sighted energy solution. Some biofuels were found to be even worse for the environment, and more costly, than conventional gasoline. However some researchers remain optimistic that smart biofuel production could help meet energy demand without hurting people or the planet. In a Science Policy Forum piece, David Tilman and colleagues explore some of these options, noting that biofuels can be produced in substantial quantities at low environmental cost
Brazilian miner Vale signs $500M palm oil deal in the Amazon
(06/25/2009) Vale, the world's largest miner of iron ore, has signed a $500 million joint venture with Biopalma da Amazonia to produce 160,000 metric tons of palm oil-based biodiesel per year, reports Reuters. Vale says the deal will save $150 million in fuel costs starting in 2014, with palm oil biodiesel replacing up to 20 percent of diesel consumption in the company's northern operations. The biodiesel will be produced from oil palm plantations in the Amazon state of Pará. The move is likely to stir up criticism from environmentalists that fear palm oil production could soon become a major driver of deforestation in the region.
Congo biochar initiative will reduce poverty, protect forests, slow climate change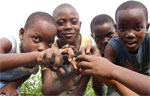 (05/19/2009) An initiative using soil carbon enrichment techniques to boost agricultural yields, alleviate poverty, and protect endangered forests in Central Africa was today selected as one of six projects to win funding under the Congo Basin Forest Fund (CBFF). The scientific committee of the CBFF awarded Belgium's Biochar Fund and its Congolese partner ADAPEL €300,000 to implement its biochar concept in 10 villages in the Equateur Province of the Democratic Republic of Congo. The approach improves the fertility of soils through the introduction of "biochar" — charcoal produced from the burning of agricultural residues and waste biomass under reduced oxygen conditions — thereby increasing crop yields and reducing the need to clear forest for slash-and-burn agriculture.
Bioelectricity bests ethanol on two fronts: land use and global warming

(05/07/2009) Yesterday the Obama Administration established a Biofuels Interagency Working Group to oversee implementation of new rules and research regarding biofuels. On the group's first day of work they would do well to look at a new study in Science Magazine comparing the efficacy of ethanol versus bioelectricity.
Biochar and its Role in Mitigating Climate Change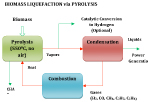 (12/17/2008) The growing concerns about climate change have brought biochar, a charcoal produced from biomass combustion, into limelight. Biochar is a carbon-rich, fine-grained residue which can be produced either by ancient techniques (such as covering burning biomass with soil and allowing it to smolder) or state-of-the-art modern pyrolysis processes. Combustion and decomposition of woody biomass and agricultural residues results in the emission of a large amount of carbon dioxide. Biochar can store this CO2 in the soil leading to reduction in GHGs emission and enhancement of soil fertility. Biochar holds the promise to tackle chronic human development issues like hunger and food insecurity, low agricultural productivity and soil depletion, deforestation and biodiversity loss, energy poverty, air pollution and climate change. Thus, biochar could make a difference in the energy-starved countries of Asia, Africa and Latin America as well as the industrialized world with its vast array of benefits.
Cheetah conservationist awarded for renewable energy product that helps wildlife

(11/14/2008) Dr. Laurie Marker, founder and Executive Director of the Cheetah Conservation Fund (CCF), has been awarded $50,000 by the Tech Museum of Innovation for her organization's Bushblok program which uses a high-pressure extrusion process to convert invasive, habitat-destroying bush into a clean-burning fuel log. Bushblok provides an alternative to products such as firewood, coal, lump charcoal and charcoal briquettes that are costly or result in environmental harm.
EU's sustainable biofuels push angers Malaysia, Brazil

(11/07/2008) Eight developing countries threatened to file a World Trade Organization complaint against the E.U. for its proposed legislation to require imported biofuels to meet environmental standards, reports Reuters.
Cellulosic biofuels endanger old-growth forests in the southern U.S.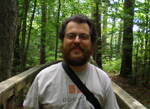 (10/16/2008) Cellulosic biofuel is on its way. This second generation biofuel — so-called because it does not involve food crops — has excited many researchers and policymakers who hope for a sustainable energy source that lowers carbon emissions. However, some believe that cellulosic biofuel may prove less-than-perfect. Just as agricultural biofuels have gone from being considered 'green' to an environmental disaster, some think the new rush to cellulosic biofuel will follow the same course. Scot Quaranda is one of those concerned about cellulosic biofuel's impact on the environment. Campaign director at Dogwood Alliance, which he describes as "the only organization in the Southern US holding corporations accountable for the impact of their industrial forestry practices on our forests and our communities", Quaranda condemns cellulosic biofuels as dangerous to forests "by its very definition".
U.S. needs environmental standards for biofuels

(10/02/2008) The U.S. lacks criteria to ensure that cellulosic ethanol production will not harm the environment, warn scientists writing in the journal Science. The researchers say that with proper safeguards, cellulosic ethanol can help the U.S. meet its energy needs sustainably.
11 species of monkeys discovered in West African biodiversity hotspot

(09/15/2008) Urgent conservation measures are needed to protect some of the world's most endangered primates from the hunting, logging, and oil palm development in a region that has only recently emerged from a period of civil strife, report researchers writing in the open-access journal Tropical Conservation Science.
New rainforest sanctuary in Cameroon already at risk from plantations, hunting

(09/15/2008) The forests of southern Cameroon bordering Gabon are biodiversity-rich and harbor important populations of gorillas, chimpanzees, and elephants. In 1998 the government of Cameroon established the Mengamé Gorilla Sanctuary and in 2002, working in close partnership with the government of Cameroon, the Jane Goodall Institute launched a project to protect habitat and biodiversity in the reserve while creating a connection between conservation and socio-economic improvement in communities bordering the sanctuary. The sanctuary now plays an important role in emerging trans-boundary protected area initiatives.
Europe cuts biofuel targets to 4% in 2015, 6% in 2020

(09/12/2008) The E.U. voted to relax biofuels targets following widespread criticism of their social, economic, and environmental impacts. Thursday the European Parliament's Industry and Energy Committee said it would push a plan calling for a 5 percent share of renewables in transport fuel by 2015 and a 10 percent target by 2020, a reduction from the 20 percent target set forth in March 2007. The plan effectively cuts targets for biofuels produced from conventional feedstocks to four percent in 2015 and six percent in 2020.
Biofuels 200 times more expensive than forest conservation for global warming mitigation

(08/27/2008) The British government should end subsidies for biofuels and instead use the funds to slow destruction of rainforests and tropical peatlands argues a new report issued by a U.K.-based think tank. The study, titled "The Root of the Matter" and published by Policy Exchange, says that "avoided deforestation" would be a more cost-effective way to address climate change, since land use change generates more emissions than the entire global transport sector and offers ancillary benefits including important ecosystem services.
Facing criticism, biofuels industry forms new lobby group to influence lawmakers

(07/25/2008) Under attack by politicians, aid groups, and environmentalists for driving up food prices and fueling destruction of ecologically sensitive habitats, some of the world's largest agroindustrial firms have formed a lobby group to influence consumers and lawmakers to support continued subsidies for biofuel production, reports Reuters.
Biofuels can reduce emissions, but not when grown in place of rainforests

(07/22/2008) Biofuels meant to help alleviate greenhouse gas emissions may be in fact contributing to climate change when grown on converted tropical forest lands, warns a comprehensive study published earlier this month in the journal Environmental Research Letters. Analyzing the carbon debt for biofuel crops grown in ecosystems around the world, Holly Gibbs and colleagues report that "while expansion of biofuels into productive tropical ecosystems will always lead to net carbon emissions for decades to centuries... [expansion] into degraded or already cultivated land will provide almost immediate carbon savings." The results suggest that under the right conditions, biofuels could be part of the effort to reduce humanity's carbon footprint.
U.S. may allow corn farming on conservation land

(06/23/2008) The U.S. Department of Agriculture may allow farmers to plant corn on million of acres of conservation land to bolster the food supply in response to flooding in the Midwest and record high prices spurred by demand for domestic ethanol production, according to a report in the New York Times.
Nestle Chairman: Biofuels are "ethically indefensible"

(06/14/2008) The emergence and expansion of biofuels produced from food crops has exacerabted world's agriculture and water crisis and is a bigger short-term threat than global warming, argued Peter Brabeck-Letmathe in an editorial published Thursday in the Wall Street Journal Asia.
Cellulosic biofuels may be viable alternative to gas within 5 years

(06/02/2008) A new institute in the San Francisco Bay Area is seeking to make cellulosic biofuel an economically viable alternative to corn ethanol and gasoline within the next five years. The Joint BioEnergy Institute (JBEI), a partnership between three national laboratories and three Bay Area universities, was formed in June 2007 after the U.S. Department of Energy awarded the institute a $125 million grant to develop better methods for making liquid biofuels from the natural cellulose in trees and grasses. JBEI researchers expect cellulosic biofuels to yield more energy, produce less greenhouse gases, and have less impact on the environment than other alternatives to gasoline, such as corn ethanol.
46% of Brazil's energy comes from renewable sources

(05/13/2008) Preliminary data from Brazil's energy ministry shows that bioenergy derived from sugar cane surpassed hydroelectric power as Brazil's secondary largest source of energy in 2007, reports Biopact.
Indonesian palm oil firms pledge to stop clearing rainforests

(05/13/2008) Palm oil companies operating in Indonesia pledged to stop clearing forests for new plantations reports The Jakarta Post. The move is a response to growing criticism that oil palm expansion is destroying biologically-rich rainforests and contributing to global warming.
Unilever calls for ban on rainforest destruction for palm oil

(05/01/2008) Unilever, the world's largest consumer good company, will start using palm oil from certified sustainable sources this year and aims to have all its palm oil certified by 2015, according to a speech delivered today by CEO Patrick Cescau.
Unilever admits it can't trace origin of palm oil used in its products

(04/21/2008) Unilever has admitted to Greenpeace that it can't trace the origin of palm oil supplied by firms operating in Indonesia. The relevation suggests that efforts to improve the sustainability of Indonesian palm oil have stalled as large tracts of rainforest continue to fall for the establishment of new oil palm plantations on the islands of Borneo, New Guinea, and Sumatra.
Mutant algae may fuel cars

(04/02/2008) Chemically-modified algae may become key to the production of hydrogen gas which seen by researchers as a next-generation fuel source.
Cellulosic energy may trigger dramatic collapse in the Amazon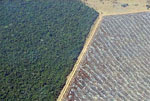 (03/11/2008) Next generation biofuels may trigger the ecological collapse of the Amazon frontier and could have profoundly unexpected economic consequences for the region, warns a paper published in Philosophical Transactions of the Royal Society B. Dr. Donald Sawyer writes that "interacting with climate change and land use, the upcoming stage of cellulosic energy could result in a collapse of the new frontier into vast degraded pasture." The shift could increase the incidence and severity of fires, reduce rainfall in key agricultural zones, exacerbate forest die-back and climate change, and worsen social instability. Sawyer says that while difficult to anticipate, the worst outcomes could likely be avoided be promoting "intensified and more sustainable use" of already cleared areas, minimizing new deforestation, and encouraging "sustainable use of natural resources by local communities."





Corn ethanol is worsening the Gulf dead zone

(03/10/2008) Proposed legislation that will expand corn-ethanol production in the United States will worsen the growing "dead zone" in the Gulf of Mexico and hurt marine fisheries, report researchers writing in the Proceedings of the National Academy of Sciences (PNAS).







World fertilizer prices surge 200% in 2007, hurting the poor

(02/20/2008) World fertilizer prices surged by more than 200 percent in 2007, as farmers sought to maximize corn production for ethanol, according to the International Center for Soil Fertility and Agricultural Development (IFDC). Poor African farmers were hardest hit by the increase.





UN: biofuels are starving the poor by driving up food prices

(02/14/2008) Echoing sentiments increasingly expressed by politicians, scientists, and advocates for the poor, the U.N. Food and Agriculture Organization warned that the world's poorest people are suffering as a result of the push to use food crops for biofuel production.





Biofuels are worsening global warming

(02/07/2008) Converting native ecosystems for production of biofuel feed stocks is worsening the greenhouse gas emissions they are intended to mitigate, reports a pair of studies published in the journal Science. The studies follow a series of reports that have linked ethanol and biodiesel production to increased carbon dioxide emissions, destruction of biodiverse forest and savanna habitats, and water and air pollution.







Palm oil industry prepares green initiative to counter criticism

(01/18/2008) Global food and consumer goods giants are backing a plan to certify that palm oil is produced in a way that doesn't drive destruction of tropical rainforests, reports The Wall Street Journal. The move comes as the palm industry is facing increasing scrutiny -- and consumer backlash -- for its practices which scientists say are driving large-scale destruction of forests across Indonesia and Malaysia, resulting in massive greenhouse gas emissions.








Page 1 | Page 2