News articles on Australia

---
Mongabay.com news articles on Australia in blog format. Updated regularly.





Endangered environmentalists: investigating government crackdowns on green groups


(11/19/2014) Mongabay.org offers journalists opportunity to report on government muzzling of environmental activists. As climate change, pollution, and habitat destruction worsen across the globe, environmental groups are responding by ratcheting up the pressure on governments and corporations to act. Many governments have responded by increasing restrictions on environmental NGOs, including revoking charity status, increasing sentences for protestors, and passing legislation restricting NGO activity.


Green Climate Fund nears $7 billion after U.S. pledges $3 billion

(11/17/2014) The Green Climate Fund (GCF) is suddenly looking very lively after two announcements over the weekend. The U.S. has announced an initial pledge of $3 billion to the fund, while Japan pledged $1.5 billion. This more than doubles the current amount pledged to the key fund, which is now around $6.94 billion from thirteen countries. The new pledges also bring the fund much closer to an initial goal of $10-15 billion.


Australia's small rainforest conservation steps overshadowed by broader assault on environment (commentary)


(11/13/2014) On the eve of the World Parks Congress in Sydney, the Australian government has just hosted the 'Asia-Pacific Rainforest Summit', a two-day event that brought together political leaders, academics, environmental managers and NGO staff in an effort to devise strategies to conserve endangered forests in the Asia-Pacific region. Here, Bill Laurance, a leading rainforest researcher, takes a critical look at the event.


Australia cancels plan to dump dredge in Great Barrier Reef

(09/02/2014) A consortium of companies—North Queensland Bulk Ports, GVK Hancock and Adani Group—have announced they are giving up on a hugely-controversial plan to dump five million tonnes of dredged sediment in the Great Barrier Reef. The plans ran into considerable opposition from environment, conservation, and tourism groups who feared harm to the world's largest coral reef system.


How do we save the world's vanishing old-growth forests?


(08/26/2014) There's nothing in the world like a primary forest, which has never been industrially logged or cleared by humans. They are often described as cathedral-like, due to pillar-like trees and carpet-like undergrowth. Yet, the world's primary forests—also known as old-growth forests—are falling every year, and policy-makers are not doing enough to stop it.


The future of tropical biology research and conservation


(07/30/2014) Last week, the Association for Tropical Biology and Conservation (ATBC) held its 51st annual meeting in Cairns, Australia. In addition to the normal symposia, plenaries, and poster sessions on a wide range of conservation topics, the convening produced a declaration calling for stronger protection of the Great Barrier Reef and two resolutions on expanding research funding in Papua New Guinea and >imploring Australia to restore its environmental leadership.


Desperate measures: researchers say radical approaches needed to beat extinctions


(07/24/2014) Today, in the midst of what has been termed the "Sixth Great Extinction" by many in the scientific community, humans are contributing to dizzying rates of species loss and ecosystem changes. A new analysis suggests the time may have come to start widely applying intensive, controversial methods currently used only as "last resort" strategies to save the word's most imperiled species.


Scientists ask Australia to strengthen, not weaken, protection for Great Barrier Reef

(07/24/2014) A convening of nearly 600 tropical biologists and conservation scientists has called upon the Australian government to strengthen protection of the Australia's Great Barrier Reef. The declaration, issued at the annual meeting of the Association for Tropical Biology and Conservation (ATBC), comes as Prime Minister Tony Abbott pushes to allow industrial dumping in the Great Barrier Reef Marine Park as well as port development in a nearby coastal area.


Scientists blast Australian government's moves to dismantle environmental protections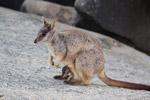 (07/22/2014) On Tuesday a prominent group of conservation scientists condemned the Australian government's recent moves to eliminate protections for native ecosystems, cut research funding, backtrack on commitments to reduce greenhouse gas emissions, and step up persecution of individuals and organizations that speak out for the environment.


Two years after coming into effect, Australia kills carbon tax

(07/17/2014) In a significant victory for Prime Minister Tony Abbott, the Australian Senate has voted to repeal the country's two-year-old carbon tax. Abbott made dismantling the tax one of the cornerstones of his campaign last September even as Australia remains one of the highest carbon emitters per capita in the industrialized world.


World Heritage Committee takes ten minutes to reject Australia's bid to strip forests of protection

(06/23/2014) The UNESCO World Heritage Committee today unanimously rejected a controversial proposal by the Australian government to strip 74,000 hectares of temperate rainforest from a World Heritage Site in Tasmania. In an embarrassing setback for the Australia government, it took the committee less than ten minutes to unanimously reject the proposal.


Australia sees rise in greenwashing front groups

(06/13/2014) Australia is seeing a rise in groups that purport to champion environmental causes but are actually actively undermining them as front organizations for industrial interests, argues an op-ed published in The Ecologist.


Tree-huggers: koalas cuddle up to keep cool


(06/06/2014) For animals that live in places that are both hot and dry, using valuable water stores to cool off via evaporation may put them at risk of dehydration. Now, as described in a new study published in Biology Letters, it seems that koalas have figured out a way to stay both cool and dry: by hugging trees.


Plan to shrink World Heritage forest in Tasmania 'clearly inappropriate,' says IUCN


(05/27/2014) The International Union for Conservation of Nature (IUCN) has roundly criticized Australia's proposal to remove 74,000 hectares of temperate rainforest from the World Heritage Committee. In a report to the global organization, the IUCN argues that the removal of these forests would "impact negatively" on the site's overall value.


Olinguito, tinkerbell, and a dragon: meet the top 10 new species of 2013


(05/22/2014) Out of around 18,000 new species described and named last year, scientists have highlighted ten in an effort to raise awareness about the imperiled biodiversity around us. Each species—from a teddy-bear-like carnivore in the Andes to a microbe that survives clean rooms where spaceships are built—stands out from the crowd for one reason or another.


Scientists discover giant sperm fossilized in bat feces (PHOTOS)


(05/15/2014) In a cave in Australia, researchers from the University of New South Wales discovered giant fossilized sperm. The sperm were produced 17 million years ago by a group of tiny, shelled crustaceans called ostracods, making them the oldest fossilized sperm ever found. The results were published recently in the Proceedings of the Royal Society B.


Coral could prevent HIV: newly discovered protein blocks infection


(05/09/2014) In the waters off the coast of northern Australia lives a species of feathery coral. Years ago, bits of it were collected by the Australian Institute of Marine Science and stored at the National Cancer Institute's extract repository, along with 200,000 other samples. Researchers retrieved and tested this coral sample, and recently reported that it was very effective at blocking HIV infection of host cells.


Australians rally to save World Heritage Site from chopping block

(04/28/2014) Yesterday, nearly 2,000 people held a rally to show support for a Tasmanian forest that the Australian government wants stripped of its UNESCO World Heritage Sites and logged.


Australia proposes banning environmental boycotts

(04/07/2014) What do you do when a company is repeatedly caught trashing the environment and refuses to change its ways? Boycott! Activists and campaigners often use boycotting a company's products when other methods have failed, yet in Australia such boycotts could soon become illegal.


Court partially stops Japan's 'scientific' whaling, but Pacific harvests to continue


(04/01/2014) Japan has harvested thousands of whales in North Pacific and Antarctic waters since the implementation of a global ban on whaling, eliciting harsh criticism from the international community. Now, in a landmark decision, the International Court of Justice (ICJ) has ruled that Japan must cease its whaling activities in the Antarctic.


Scientists blast Australian leader's proposed ban on parks


(03/05/2014) A group of prominent scientists have blasted Australian Prime Minister Tony Abbott's pledge to oppose the creation of any new protected areas in Australia. The Alliance of Leading Environmental Researchers and Thinkers or ALERT, a coalition of conservation scientists, said Abbott is sending the wrong message to the world in promoting industrial logging over protection of the country's native forests.


Australia proposes removing old-growth forests from World Heritage Site

(02/03/2014) Last year, after decades of fighting, environmentalists and the forestry industry reached a landmark agreement that added 170,000 hectares of old-growth forest in Tasmania as a part of a World Heritage Site. But less than a year later and that so-called peace agreement is in danger of unraveling. The new Australian government, under Prime Minister Tony Abbott, is going ahead with removing 74,000 hectares (43 percent) from the World Heritage site.


Environmental groups: top secret Pacific trade agreement to sacrifice wildlife, environment

(01/16/2014) Environmental groups have blasted draft text of the Trans-Pacific Partnership (TPP) released yesterday by WikiLeaks as potentially devastating to the environment and wildlife. The massive 12-nation free trade agreement has been negotiated in secret now for almost four years, and the information release by WikiLeaks shows that key environmental safeguards in the agreement are being stripped away, including a ban on shark finning and illegal logging, as well as legally-enforced pollution regulations.


Down Under scorching: Australia experiences warmest year on record

(01/06/2014) Australia had its warmest year on record, with annual temperatures 1.2 degrees Celsius (2.16 degrees Fahrenheit) above the 1961-1990 average, according to a new analysis from Australia's Bureau of Meteorology (BOM). This is 0.5 degrees Celsius higher than the previous warmest year on record—2005—for Australia. Global warming due to burning fossil fuels is increasing temperatures worldwide.


Reforestation can't offset massive fossil fuels emissions


(12/13/2013) With the Australian, Japanese, and Canadian governments making an about-face on carbon-emissions reduction targets during the Warsaw climate summit, some experts are warning that the global need for solutions offsetting CO2 emissions is passing a "red line." Land-based mitigation practices comprise one of the solutions on the table as a result of both the United Nations Framework Convention on Climate Change (UFCCC) and the Kyoto Protocol; however, a paper published in Nature Climate Change by an international team led by Brendan Mackey, has raised the looming question of whether or not land-based practices can actually improve CO2 levels as much as hoped.


Top 10 Environmental Stories of 2013


(12/10/2013) 1. Carbon concentrations hit 400ppm while the IPCC sets global carbon budget: For the first time since our appearance on Earth, carbon concentrations in the atmosphere hit 400 parts per million. The last time concentrations were this high for a sustained period was 4-5 million years ago when temperatures were 10 degrees Celsius higher. Meanwhile, in the slow-moving effort to curb carbon emissions, the Intergovernmental Panel on Climate Change (IPCC) crafted a global carbon budget showing that most of the world's fossil fuel reserves must be left untouched if we are to avoid catastrophic climate change.


Citizen groups walk out of UN Climate Summit to protest lack of ambition

(11/21/2013) Thirteen citizen groups—including Oxfam, Greenpeace, and WWF—have walked out of ongoing climate talks in Warsaw to protest what they view as a lack of ambition and long-stalled progress on combating global climate change. Nearly 200 governments are currently meeting in Warsaw, Poland at the the 19th Conference of the Parties (COP) for the UN Framework Convention on Climate Change (UNFCCC), which is meant to prepare the way for a new agreement in 2015.


60,000 protest in Australia to keep carbon price

(11/18/2013) Around 60,000 Australians marched yesterday across the country calling on their government not to go backwards on climate action, according to organizers. Australia has taken a sudden U-turn on climate policy with the election of Prime Minister Tony Abbott in September, including legislation to end its carbon pricing, cutting funding to renewable energies, and obstructing progress at the ongoing UN Climate Summit in Warsaw.


Is Australia becoming the new Canada in terms of climate inaction?

(11/14/2013) For many concerned about climate change, Australia has suddenly become the new Canada. With the election of Tony Abbott as Prime Minister in September, the land down under has taken a sudden U-turn on climate policy, including pushing to end its fledgling carbon emissions program which was only implemented in 2012 and cutting funding for renewable energy. These move come at a time when Australia has just undergone its warmest 12 months on record and suffered from record bushfires.


Giant turtle-devouring duck-billed platypus discovered


(11/04/2013) Based on a single tooth from Australia, scientists believe they have discovered a giant, meter-long (3.3 feet) duck-billed platypus that likely fed on fish, frogs, and even turtles, according to a new study in Journal of Vertebrate Paleontology. At least twice the size of a modern duckbilled platypus, the scientists say the extinct giant likely lived between 15 and 5 million years ago.


DNA tests reveal new dolphin species (photos)


(10/30/2013) With the help of DNA tests, scientists have declared a new dolphin species that dwells off the coast of northern Australia. The discovery was made after a team of researchers looked at the world's humpback dolphins (in the genus Sousa), which sport telltale humps just behind their dorsal fins. While long-known to science, the new, as-yet-unnamed species was previously lumped with other humpback dolphins in the Indo-Pacific region.


New to science: 2 lizards, 1 frog discovered on Australian expedition (pictures)


(10/28/2013) Researchers from James Cook University and National Geographic discovered three new herp species — a cryptic leaf-tail gecko, a colorful skink, and a frog — during an expedition to northeastern Australia. The species are described in three papers published in October in the journal Zootaxa.


'Sustainable' tropical timber trade a misnomer, says group

(10/24/2013) The production and trade in 'sustainable' timber products in Southeast Asia is mostly 'a mirage' due to questionable forestry practices and loopholes in import regulations, alleges a new report from Friends of the Earth International.


Australia officially bans imports of illegally-logged timber

(10/01/2013) Australia has passed long-debated laws to prohibit the import and trade of illegally logged timber.


Shark overfishing hurts coral reefs

(09/20/2013) Overfishing for sharks is having detrimental effects on coral reefs, finds a new study published in the journal PLOS One.


Loose laws threaten Australia's wildlife


(09/09/2013) Kookaburras, koalas and kangaroos—Australia is well known for its charismatic animals and vast, seemingly untamable, wild spaces. But throughout the country, the national parks and reserves that protect these unique animals and ecosystems have come under increasing threat. New rules and relaxed regulations, which bolster immediate economic growth, are putting pressure on Australia's already-threatened biodiversity.


Google Earth presents fish-eye view of coral reefs

(08/20/2013) You can now visit up-close and personal some of the world's most imperiled ecosystems on Google Earth: coral reefs. The Google team is working with scientists to provide 360 degree panoramas, similar to Google street-view, to give armchair ecologists a chance to experience the most biodiverse ecosystems under the waves.


Last disease-free Tasmanian devils imperiled by mine


(08/07/2013) The federal environment minister, Mark Butler, has given the go-ahead to a controversial mine that the courts halted amid concerns it could drastically affect the last stronghold of the Tasmanian devil. Butler said he had granted approval to Shree Minerals to proceed with its iron ore mine at Nelson Bay River in the north-west of Tasmania, subject to 30 conditions.


Australian logger: finding dead koalas 'a daily thing'

(07/24/2013) Revelations of koalas suffering graphic injuries and death in Victorian timber plantations are evidence of a long-standing failure to properly protect the iconic Australian marsupials, according to a leading conservation organization. Footage on Monday night's 7.30 report showed koalas, including babies, lying dead on the floor of a cleared forest. One koala was missing an arm while another injured animal relocated to a new area of bush was shown to be in visible distress.


U.S. bombs Great Barrier Reef, promises 'rapid recovery' of armaments

(07/23/2013) Four unarmed bombs dropped by the US military into the Great Barrier Reef Marine Park pose a low risk to wildlife and a joint mission will aim for their "rapid recovery", according to the government agency in charge of the reef. The Great Barrier Reef Marine Park Authority said two of the bombs are inert, containing concrete, while the other two were not armed, making the chance of detonation "extremely low".


Plan to preserve the world's 'last ocean' killed by Russia

(07/16/2013) As the most pristine marine ecosystem on the planet, Antarctica's Ross Sea has become dubbed the world's "last ocean." Home to an abundance of penguins, whales, orcas, seals, and massive fish, the Ross Sea has so far largely avoided the degradation that has impacted much of the world's other marine waters. However, a landmark proposal to protect the Ross Sea, as well as the coastline of East Antarctica, has failed today due to opposition by Russia.


Naturalist rediscovers the long-lost night parrot


(07/16/2013) An Australian bushman and naturalist claims to have captured video footage of the night parrot, a bird not seen alive for more than a century. John Young, who describes himself as a wildlife detective, showed the footage and a number of still photos of the bird to a packed room of enthusiasts and media at the Queensland Museum on Wednesday. The desert-dwelling night parrot, Pezoporus occidentalis, has never been photographed and the only evidence of its continued existence has been two dead birds found in 1990 and 2006.


Australia terminates landmark REDD+ project in Borneo

(07/03/2013) Australia is ending its major forest restoration project in Indonesian Borneo, reports the Sydney Morning Herald.


In age of climate change, Australia's vast coal fields could become worthless

(07/02/2013) Australia's huge coal industry is a speculative bubble ripe for financial implosion if the world's governments fulfill their agreement to act on climate change, according to a new report. The warning that much of the nation's coal reserves will become worthless as the world hits carbon emission limits comes after banking giant Citi also warned Australian investors that fossil fuel companies could do little to avoid the future loss of value.


Australia aims to end Japan's whaling


(06/27/2013) Australia is hoping to put a permanent end to Japan's annual slaughter of hundreds of whales in the Southern Ocean, in a landmark legal challenge that begins this week. Australia, a vocal opponent of Japan's annual "scientific" hunts in the Antarctic, says it is confident that the international court of justice (ICJ) in The Hague will outlaw the hunts at the end of a highly anticipated case that is due to start on Wednesday.


Decades-long fight leads to old-growth forest protection in Tasmania


(06/25/2013) Almost 200,000 hectares of Tasmania's old growth forest have been world heritage listed, bringing hope that a three-decade fight between environmentalists, politicians and loggers is over. The World Heritage Committee has extended the heritage listed boundary of the Tasmanian Wilderness World Heritage Area by more than 170,000 hectares after accepting a proposal from the Australian government which will give the areas the highest level of environmental protection in the world.


Giant hot pink slug in Australia becomes conservation symbol (photo)


(06/09/2013) Hot pink slugs that emerge after rainy nights have become a conservation symbol for alpine forests on Australia's Mount Kaputar. The slugs, which measure up to 20 centimeters (8 inches), are only found on Mount Kaputar, a volcano that last erupted 17 million years ago. They spend most of their time buried under leaf litter, but emerge by the hundreds when conditions are right to feed on moss, algae, and fungi.


Scientist: Australia taking 'calculated actions' to push Leadbeater's possum to extinction


(06/06/2013) Australia's leading scientific expert on the endangered Leadbeater's possum has publicly lambasted the Victorian state government, claiming it is the first ever domestic administration to take "calculated actions" that it knew could wipe out a threatened species. In a letter published in the respected journal Science, Prof David Lindenmayer, of the Australian National University, states that "government-sanctioned legal logging of the reserve system will significantly increase the chance of extinction of Leadbeater's possum."


Turning up the temperature might save frogs' lives


(05/28/2013) Over the past 30 years, amphibians worldwide have been infected with a lethal skin disease known as the amphibian chytrid fungus (Batrachochytrium dendrobatidis). "The disease can cause rapid mortality, with infected frogs of susceptible species dying within weeks of infection in the laboratory." Jodi Rowley, a herpetologist with the Australian Museum told mongabay.com. "This disease has now been associated with declines and extinctions in hundreds of species of amphibians worldwide, and is a serious threat to global amphibian biodiversity."


Could the Tasmanian tiger be hiding out in New Guinea?


(05/20/2013) Many people still believe the Tasmanian tiger (Thylacinus cynocephalus) survives in the wilds of Tasmania, even though the species was declared extinct over eighty years ago. Sightings and reports of the elusive carnivorous marsupial, which was the top predator on the island, pop-up almost as frequently as those of Bigfoot in North America, but to date no definitive evidence has emerged of its survival. Yet, a noted cryptozoologist (one who searches for hidden animals), Dr. Karl Shuker, wrote recently that tiger hunters should perhaps turn their attention to a different island: New Guinea.


New endangered list for ecosystems modeled after 'Red list' for species

(05/09/2013) The IUCN has unveiled the first iteration of its new Red List of Ecosystems, a ranking of habitats worldwide.


Common moth can hear higher frequencies than any other animal on Earth

(05/09/2013) A common little moth turns out to have the best ears in the animal kingdom. According to a new study in Biology Letters, the greater wax moth (Galleria mellonella) is capable of hearing frequencies up to 300,000 hertz (300kHz), which is 15 times the frequency humans can hear at their prime, around 20 kHz.


Last 30 years were the warmest in the last 1,400 years

(04/21/2013) From 1971 to 2000, the world's land areas were the warmest they have been in at least 1,400 years, according to a new study in Nature Geoscience. The massive new study, involving 80 researchers from around the world with the Past Global Changes (PAGES) group, is the first to look at continental temperature changes over two thousand years, providing insights into regional climatic changes from the Roman Empire to the modern day. According to the data, Earth's land masses were generally cooling until anthropogenic climate change reversed the long-term pattern in the late-19th Century.


Norwegian Pinot Noir?: global warming to drastically shift wine regions

(04/08/2013) In less than 40 years, drinking wine could have a major toll on the environment and wildlife, according to a new study in the Proceedings of the National Academy of Sciences (PNAS). The study finds that climate change will likely force many vineyards to move either north or to higher altitudes, leading to habitat loss, biodiversity declines, and increased pressure for freshwater. Some famous wine-growing areas could be lost, including in the Mediterranean, while development of new wine areas—such as those in the Rocky Mountains and northern Europe—could lead to what the the scientists describe as "conservation conflicts."


Scientists clone extinct frog that births young from its mouth

(03/18/2013) Australian scientists have produced cloned embryos of an extinct species of frog known for its strange reproductive behavior, reports the University of New South Wales.


Wildfire forces anti-logging activist from tree after 449-day vigil

(03/07/2013) A bushfire has forced an environmental campaigner from the top of a tree following a 449-day vigil to block logging of a stand of old-growth forest in Australia.


Forests under fire: Australia's imperiled south west


(03/05/2013) In the far southwestern corner of Western Australia, beyond the famed wineries in the shadow of the Margaret River, lies an ecosystem like no other, the South West ecoregion. This part of Australia has been identified as one of 34 global biodiversity hotspots, home to rare endemic flora and fauna like the Carnaby's black cockatoo, numbat (banded anteaters), woylie (brush-tailed bettong), mainland quokka and over 1500 plant species, most found nowhere else. Unfortunately, this unique habitat is being increasingly fragmented and its inhabitants threatened by a number of forces, including climate change, dieback, fires and logging. And, on the eve of the Western Australia's state elections, the future of the South West hangs in the balance.


First strike: nearly 200 illegal loggers arrested in massive sting across 12 countries

(02/20/2013) One-hundred-and-ninety-seven illegal loggers across a dozen Central and South American countries have been arrested during INTERPOL's first strike against widespread forestry crime. INTERPOL, or The International Criminal Police Organization, worked with local police forces to take a first crack at illegal logging. In all the effort, known as Operation Lead, resulted in the seizure of 50,000 cubic meters of wood worth around $8 million.


Indigenous knowledge reveals widespread mammal decline in northern Australia


(02/14/2013) Over the course of four years, a team of elite Australian researchers journeyed through the remote landscapes of Northern Australia to tap a vanishing resource: the wealth of knowledge carried by the indigenous inhabitants. Their study, published this year in Biological Conservation concludes that there have been major declines in native Northern Australian mammals, and also suggests a relationship between the decline of Indigenous knowledge and the decline of biodiversity.


New wind power cheaper than coal or gas in Australia

(02/08/2013) Electricity supplied from a new wind farm is cheaper than that from a new gas or coal-fired power plant in Australia, reports a new analysis published by Bloomberg New Energy Finance.


Man drove Tasmanian Tiger to extinction in Australia

(02/01/2013) Man, not disease, drove the Tasmanian Tiger to extinction, according to a new study published in the Journal of Animal Ecology.


Cute koalas have become 'urban refugees'


(01/28/2013) According to Susan Kelly, koalas have become "urban refugees," under siege by expanding cities that bring with them deforestation, dogs, traffic, and other ills for native wildlife. Director of Global Witness, and writer, producer and director of the new documentary Koala Hospital, Kelly has spent 3 years working to understand the rising threats to one of the world's most beloved marsupials. While Koala Hospital highlights the many perils facing koalas, including climate change due to record fires across Australia, it also looks at the efforts of individuals who work to save koalas one—by—one at Port Macquarie Koala Hospital, taking in patients who have been orphaned, hit by cars, scarred in fires, or attacked by dogs.


Getting intimate with a giant, yet poorly known flightless bird: the cassowary


(01/23/2013) For large, conspicuous, and somewhat notorious animals, relatively little is known about cassowaries, a group of flightless birds that roams the rainforests of Northern Australia and New Guinea. This fact is highlighted in Cassowaries, a recent documentary by Australian journalist and film producer Bianca Keeley. Cassowaries tells the story of cassowaries struggling to survive after a major cyclone destroyed their rainforest home.


Australia reels from record heatwave, fires

(01/09/2013) Yesterday Australia recorded its highest average temperature yet: 40.33 degrees Celsius (104.59 Fahrenheit). The nation has been sweltering under an unprecedented summer heatwave that has spawned wildfires across the nation, including on the island of Tasmania where over 100 houses were engulfed over the weekend. Temperatures are finally falling slightly today, providing a short reprieve before they are expected to rise again this weekend.


Scientists: bizarre mammal could still roam Australia


(01/03/2013) The continent of Australia is home to a wide variety of wonderfully weird mammals—kangaroos, wombats, and koalas among many others. But the re-discovery of a specimen over a hundred years old raises new hopes that Australia could harbor another wonderful mammal. Examining museum specimens collected in western Australia in 1901, contemporary mammalogist Kristofer Helgen discovered a western long-beaked echidna (Zaglossus bruijnii). The surprise: long-beaked echidnas were supposed to have gone extinct in Australia thousands of years ago.


The year in rainforests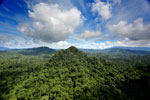 (12/31/2012) 2012 was another year of mixed news for the world's tropical forests. This is a look at some of the most significant tropical rainforest-related news stories for 2012. There were many other important stories in 2012 and some were undoubtedly overlooked in this review. If you feel there's something we missed, please feel free to highlight it in the comments section. Also please note that this post focuses only on tropical forests.


Photos: 3 colorful lizard species discovered in Australia

(12/19/2012) Researchers in Australia have described three new lizard species from the northwestern part of the continent.


'Exporting deforestation': China is the kingpin of illegal logging


(11/29/2012) Runaway economic growth comes with costs: in the case of China's economic engine, one of them has been the world's forests. According to a new report by the Environmental Investigation Agency (EIA), China has become the number one importer of illegal wood products from around the world. Illegal logging—which threatens biodiversity, emits carbon, impoverishes local communities, and is often coupled with other crimes—has come under heavy pressure in recent years from the U.S., the EU, and Australia. Each of these has implemented, or will soon implement, new laws that make importing and selling illegal wood products domestic crimes. However, China's unwillingness to tackle its vast appetite for illegal timber means the trade continues to decimate forests worldwide.


Australia outlaws illegally-logged wood from abroad

(11/21/2012) In another blow to illegal loggers, Australia has passed the Illegal Logging Prohibition Bill, joining the U.S. in outlawing the importation of illegal logged timber from abroad. The new legislation makes it a criminal offense for Australian businesses to import timber from illegal operations. The Australian government estimates that $400 million worth of illegal timber products are sold in the country each year often as outdoor furniture and wood for decks


Great Barrier Reef loses half its coral in less than 30 years


(10/01/2012) The Great Barrier Reef has lost half of its coral cover in the last 27 years, according to a new study released today in the Proceedings of the National Academy of Sciences (PNAS). Based on over 2,000 surveys from 1985 to this year the study links the alarming loss to three impacts: tropical cyclone damage, outbreaks crown-of-thorns starfish that devour corals, and coral bleaching.


Australia sets aside 40 percent of its waters for protection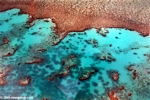 (06/14/2012) In an announcement to coincide with the beginnings of the UN's Rio+20 Summit on Sustainable Development, Australia has announced ambitious plans to protect 3.1 million square kilometers (1.19 million square miles) of its ocean, including the Coral Sea. If enacted, the proposition will increase Australia's marine protected areas from 27 to 60, covering about 40 percent of Australia's waters.


Island bat goes extinct after Australian officials hesitate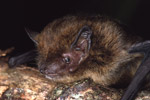 (05/23/2012) Nights on Christmas Island in the Indian Ocean will never again be the same. The last echolocation call of a tiny bat native to the island, the Christmas Island pipistrelle (Pipistrellus murrayi), was recorded on August 26th 2009, and since then there has been only silence. Perhaps even more alarming is that nothing was done to save the species. According to a new paper in Conservation Letters the bat was lost to extinction while Australian government officials equivocated and delayed action even though they were warned repeatedly that the situation was dire. The Christmas Island pipistrelle is the first mammal to be confirmed extinct in Australia in 50 years.


KFC Australia stops using palm oil

(05/23/2012) Kentucky Fried Chicken (KFC) has stopped using palm oil for fast food sold in its Australian outlets, reports ABC News.


We should help solve illegal logging, not be part of the problem


(05/14/2012) It's tempting to think of illegal logging as an environmental crisis but it takes a serious human toll too. Just ask the wife and children of Chut Wutty, an environmental activist who was murdered last week for investigating rampant illegal logging in Cambodia. Wutty was far from alone. Criminal gangs increasingly control illegal logging, and don't hesitate to kill those who dare to oppose them.


Pictures of the day: activists highlight personal impacts of climate change worldwide

(05/07/2012) On Saturday, people around the world gathered to highlight the varied impacts of climate change on their lives. Organized by 350.org, the global day of action was a call to "connect the dots" between a warming Earth and extreme weather events, such as droughts, floods, and fires among other impacts. Nearly 1,000 events were held worldwide.


Massive coal mine in Australia beats back climate change legal challenge

(04/03/2012) An Australian court last week ruled that climate change was not reason enough to halt the $6.3 billion Wandoan coal mine in Australia in a landmark case. Swiss coal mining company Xstrata succeeded in defeating a challenge from the environmental NGO Friends of the Earth and local farmers, which argued that the mine should be halted due to its resulting carbon emissions.


Australia-led peat conversation project in Borneo failing to deliver on hype

(03/27/2012) A $100 million peat conservation project launched in the heart of Indonesian Borneo by the Australian government has been dramatically scaled back and is largely failing to meet expectations, hampering efforts to develop an effective Reducing Emissions from Deforestation and forest Degradation (REDD+) program in Indonesia, concludes a new analysis published by researchers at Australian National University.


Humans killed off magnificent Australian megafauna, flipping rainforest into savannah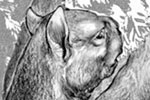 (03/27/2012) The theory that humans, and not climate change, was primarily responsible for the extinction of giant marsupials in prehistoric Australia takes another step forward with a new study in Science. Exploring sediment cores for past evidence of big herbivores, researchers found that the arrival of humans coincided with the loss of a menagerie of magnificent beasts, from giant kangaroos to fearsome marsupial lions and monster birds to Komodo dragon-like reptiles. The decline of this megafauna ultimately led to ecological changes that may have caused Australia's rainforest to become savannah.


Featured video: scientists capture first footage of Shepherd's beaked whale

(02/27/2012) Scientists have captured what is believed to be the world's first footage of the cryptic Shepherd's beaked whale (Tasmacetus shepherdi), one of a number of beaked whale species about which scientists know almost nothing.


Scientists discover deadly new sea snake

(02/24/2012) Scientists in Australia have discovered a species of sea snake in estuaries of the Gulf of Carpenteria in northern Australia. The snake is described in the current issue of Zootaxa.


Forgotten species: the wild jungle cattle called banteng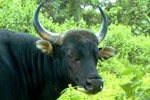 (01/31/2012) The word "cattle," for most of us, is the antithesis of exotic; it's familiar like a family member one's happy enough to ignore, but doesn't really mind having around. Think for a moment of the names: cattle, cow, bovine...likely they make many of us think more of the animals' byproducts than the creatures themselves—i.e. milk, butter, ice cream or steak—as if they were an automated food factory and not living beings. But if we expand our minds a bit further, "cattle" may bring up thoughts of cowboys, Texas, herds pounding the dust, or merely grazing dully in the pasture. But none of these titles, no matter how far we pursue them, conjure up images of steamy tropical rainforest or gravely imperiled species. A cow may be beautiful in its own domesticated sort-of-way, but there is nothing wild in it, nothing enchanting. However like most generalizations, this idea of cattle falls to pieces when one encounters, whether in literature or life, the banteng.


Beyoncé honored with new horse fly named after her

(01/16/2012) Musical artists, and dancer extraordinare, Beyoncé has been awarded a new honor this week: entomologists in Australia have named a new horse fly after the American singer. The new horse fly, dubbed Scaptia beyonceae, is found in Queensland's Atherton Tablelands.


Climate change may make lizards smarter, if they don't go extinct first

(01/12/2012) A new study in Biology Letters has found that warmer temperatures may make lizards smarter, even as past studies have linked a global decline in lizards to climate change.


Sober up: world running out of time to keep planet from over-heating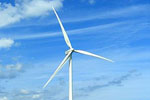 (10/24/2011) If governments are to keep the pledge they made in Copenhagen to limit global warming within the 'safe range' of two degrees Celsius, they are running out of time, according to two sobering papers from Nature. One of the studies finds that if the world is to have a 66 percent chance of staying below a rise of two degrees Celsius, greenhouse gas emissions would need to peak in less than a decade and fall quickly thereafter. The other study predicts that pats of Europe, Asia, North Africa and Canada could see a rise beyond two degrees Celsius within just twenty years.


New study: price carbon at the point of fossil fuel extraction

(10/17/2011) Global carbon emissions are a complicated matter. Currently, officials estimate national fossil fuel-related emissions by what is burned (known as production) within a nation, but this approach underestimates the emissions contributions from countries that extract oil and oil for export. Is there a better way to account for a country's total climate change footprint?


Australia's carbon tax moves closer to reality

(10/12/2011) By a margin of just two votes (74-72), Australia's plan to put a price on carbon passed its toughest hurdle today. It is now expected that the Australian legislator will moved forward to put the carbon tax into law. The carbon tax, pushed aggressively by Australian Prime Minister Julia Gillard, was just as ferociously opposed by business leaders and opposition party leader, Tony Abbott.


Activists protest Australian forest destruction from top of the Sydney Opera House

(10/09/2011) A series of actions protesting forest destruction in Australia led to seven arrests last week. Led by a new NGO, The Last Stand, the activists targeted Australian retail giant Harvey Norman for allegedly being complicit in the destruction of native forests in Australia, which harbor many imperiled species found no-where else.


Activists worldwide push for leaving the fossil fuel age behind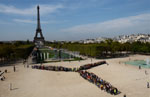 (09/25/2011) On six continents, in over 75 percent of the world's countries, people came out en masse yesterday to attend over 2,000 events to demonstrate the power of renewable energy to combat global climate change. As apart of the 'Moving Planet' campaign organized by 350.org, activists created a giant human-windmill in Paris, gave out bike lessons in Buenos Aires, practiced evacuation measure in the Pacific island of Tuvalu imperiled by rising sea levels, and marched in Cape Town for a strong agreement at the next UN climate meeting hosted in Durban, South Africa.


New species of bottlenose discovered in Australia (PHOTO)

(09/15/2011) Researchers have discovered a new species of dolphin in Australia, reports ABC News.


Australia passes national carbon trading scheme for agriculture, forestry

(08/22/2011) Australia's parliament passed the world's first national carbon trading scheme for credits generated from farming and forestry, reports Reuters.


APP affiliate 'regrets' astroturfing on Indonesia deforestation claims

(08/21/2011) Solaris, an Australian affiliate of Asia Pulp and Paper (APP), has been caught astroturfing an article that repeated criticism of APP from Greenpeace. The article, which appeared on Mumbrella—an Australian media and marketing news site—garnered a multitude of negative comments which were later tracked to IP addresses used by Solaris. Astroturfing is corporate or government messaging falsified as coming from the public or a grassroots movement.


Australian 'green' buildings used illegally logged wood from rainforests allege activists

(07/27/2011) A 'green' building development being built by Frasers Property Australia in Sydney has been accused of using illegally-sourced plywood from Malaysian state of Sarawak in Borneo, according to a new Greenpeace report. The wood in question comes from a subsidiary of Samling, a company that has been connected to illegal logging and abusing the rights of indigenous groups in the past. After the revelations came to light, Frasers Property Australia said they would conduct an audit of the wood which was provided to them by Australian Wood Panels (AWP).


Environmental protection agency chief: Brazil will do the same to indigenous as 'Australians did to the Aborigines'

(07/17/2011) Curt Trennepohl, president of Brazil's environmental protection agency (IBAMA), caused an uproar last week when he told an Australian TV crew that his agency's role "is not caring for the environment, but to minimize the impact". Later when Trennepohl believed the cameras were off he went on to say Brazilian indigenous tribes would suffer the same fate as Australia's Aborigines, reports Folha de S.Paulo.


Forgotten species: the rebellious spotted handfish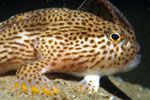 (07/12/2011) Evolution is a bizarre mistress. In her adaptation workshop she has crafted parrots that don't fly, amphibians with lifelong gills, poison-injecting rodents, and tusked whales. In an evolutionary hodge-podge that is reminiscent of such mythical beasts as chimeras and griffins, she has from time-to-time given some species' attributes of others, such as the marine iguana who is as happy underwater as a seal, the duck-billed platypus that lays eggs like a reptile, and the purple frog that has a lifestyle reminiscent of a mole. Then there's one of her least-known hodge-podges: the fish who 'walks' with hands instead of swimming.


Australia launches limited carbon tax

(07/11/2011) Australia's 500 largest polluters will pay AU$23 ($24.60) per ton of carbon dioxide emitted beginning July 2012 under a plan announced by Australian prime minister Julia Gilliard.


Australia's Senate passes palm oil labeling bill

(06/27/2011) Just days after being rejected by the the Senate Community Affairs Committee, Australia's Senate passed the Amended Truth in Labeling - Palm Oil Bill.


Palm oil labeling bill fails to pass in Australia

(06/19/2011) A controversial bill that would have required manufacturers to explicitly label palm oil as an ingredient on food products will not be passed into law.


Climate scientists in Australia suffer death threats

(06/07/2011) It's not easy to be a climate scientist. First, the media often misconstrues what you say; then some politicians accuse you of lying, manipulating research, and being complicit in a vast conspiracy; and, finally, if you're in Australia, you're threatened with death. According to The Canberra Times over 30 climate scientists and economists have been forced to take security measures after being threatened with violence, sexual assault, and death. In some cases, the families of researchers were also included in threats.


World's 'most social' lizard builds multigenerational homes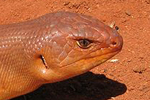 (05/31/2011) Researchers from Macquarie University in Australia have discovered that the threatened great desert burrowing skink lizard forms stable families that construct and maintain elaborate underground homes, reports ABC News. This is the first lizard in the world known to practice such familial behavior. Native to central Australia, researchers are conducting studies on the great desert skink (Liopholis kintorei) at Uluru Kata-Tjuta National Park, where rangers monitor the threatened species. Over 5,000 species of lizard have been documented globally, but only the Uluru skinks live together in immediate and social families that invest in the construction of long-lasting homes.


Debate over rainforest conservation gets heated

(05/18/2011) A debate over the need to conserve forests versus converting them for industrial use grew heated last week at Australian National University (ANU). A forum brought together policy experts, scientists, and a forestry lobbyist to discuss Australia's role in overseas forestry. But an exchange between William F. Laurance, an ecologist at James Cook University, and Alan Oxley, a former former Australian trade ambassador who lobbies on behalf of forestry interests, became the focus of the event.



Page 1 | Page 2 | Page 3