News articles on asia

---
Mongabay.com news articles on asia in blog format. Updated regularly.





Palm oil giant to forgo development of New Guinea rainforest


(11/06/2013) Palm oil giant Golden-Agri Resources (GAR) will forgo development of an oil palm plantation in an area of rainforest in Indonesian New Guinea in order to comply with its forest conservation policy. The decision by GAR — which is the parent company for PT SMART, one of Indonesia's largest private palm oil companies — was disclosed in a report on its high carbon stock pilot project, which is a key component of the company's forest conservation policy (FCP).


Indigenous groups expel workers, blockade another dam in Sarawak


(11/05/2013) Hundreds of tribal people in Sarawak have started blockading a second big hydroelectric dam project being built by a government, which critics accuse of nepotism and corruption. Late last month around 200 native Kenyah, Kayan and Penan people chased away workers and set up a blockade on a road leading to the site of the proposed 1200 megawatt Baram dam.


World's most cryptic feline photographed in logging concession


(11/04/2013) The bay cat is arguably the world's least-known member of the cat family (Felidae). Although first described by scientists in 1874, no photo existed of a living specimen until 1998 and a wild cat in its rainforest habitat wasn't photographed until five years later. Given this, scientists with Zoological Society of London (ZSL) and Imperial College London were taken aback when their remote camera traps captured numerous photos of these elusive cats hanging out in a commercial logging concession in Sabah, a state in Malaysian Borneo.


Scientists: to save the Malayan tiger, save its prey


(10/31/2013) A major premise of biology, as any high-schooler can tell you, is the study of the connections between organisms. Perhaps nowhere is there a better example of this than in Malaysia, where the population of Endangered Malayan tigers (Panthera tigris jacksoni) is being undercut by dwindling prey. A recent study by MYCAT, the Malaysian Conservation Alliance for Tigers, highlights this connection by presenting a distinct correlation between prey and tiger population.


'Remarkable year': could 2012 mark the beginning of a carbon emissions slowdown?

(10/31/2013) Global carbon dioxide emissions hit another new record of 34.5 billion tons last year, according to a new report by the Netherlands Environment Assessment Agency and the European Commission's Joint Research Centre, but there may be a silver lining. Dubbing 2012 a "remarkable year," the report found that the rate of carbon emission's rise slowed considerably even as economic growth continued upward.


New species of beetle discovered in megacity


(10/30/2013) When imagining the discovery of a new species, most people conjure thoughts of intrepid explorers, battling the odds in remote rainforests. But this needn't be the case, at least according to a new study published in Zookeys. The study reports the discovery of a new species of water beetle in the heart of the 10th largest megacity in the world: Manila, Philippines.


The mystery of the disappearing elephant tusk


(10/30/2013) Give it a few thousand years, and tusks could completely disappear from the Asian elephant (Elephas maximus). The beautifully smooth, elongated ivory incisors neatly bordering a long trunk are iconic in the public mind. The reigning hypothesis is that tusks evolved to help male elephants fight one another, as demonstrated when males compete over females in estrus. However, a recent study published in the journal Animal Behaviour has shown that tusks may not be key factors in tussles, at least as far as elephants are concerned.


Greenpeace: APP making 'encouraging' progress on zero deforestation commitment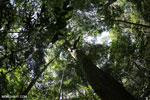 (10/29/2013) Asia Pulp & Paper (APP), an Indonesian forestry giant once notorious for destroying rainforests and peatlands, is making 'encouraging' progress in phasing forest destruction out of its supply chain, reports a new assessment from Greenpeace, which until recently was one of APP's fiercest critics. The review, released today, evaluates APP's progress on its Forest Conservation Policy, which commits the company to exclude fiber sourced from logging of natural forests and conversion of peatlands, and requires it to obtain Free, Prior Informed Consent from local communities in developing new plantations.


Mining Road Plan Threatens Forest Restoration Project in Indonesia

(10/29/2013) A plan for a coal transport road continues to threaten a project to restore one of the last remaining lowland forests in Sumatra. The status of the permit for the road, which would run through the Hutan Harapan (Forest of Hope) ecosystem restoration project, remains in limbo, despite multiple objections by the forest's concession holders. However, a representative from Indonesia's Ministry of Forestry has promised to convene a meeting with stakeholders to discuss the issue.


New campaign: hey China, stop killing the 'pandas of Africa'


(10/29/2013) A new public-service campaign in China will ask potential ivory and rhino horn buyers to see the victims of these illicit trades in a new light: as the "pandas of Africa." The posters are a part of WildAid's 'Say No to Ivory and Rhino Horn' campaign, which was launched earlier in the year.


Shanghai to ban coal by 2017

(10/28/2013) China's largest city and one of the world's biggest, Shanghai, is set to ban coal burning in just four years, according to a new Clean Air Action Plan. The city-wide ban on coal burning is one effort among many to get Shanghai's infamous smog under control as well as another sign that China has begun to take its pollution problems more seriously.


'Sustainable' tropical timber trade a misnomer, says group

(10/24/2013) The production and trade in 'sustainable' timber products in Southeast Asia is mostly 'a mirage' due to questionable forestry practices and loopholes in import regulations, alleges a new report from Friends of the Earth International.


Palm oil giant profiting off tiger habitat destruction, alleges Greenpeace

(10/22/2013) The world's largest palm oil trader is continuing to traffic in palm oil linked to deforestation and illegal peatlands conversion, alleges a new report from Greenpeace.


The palm oil debate: can the world's most productive oilseed be less damaging to the environment?


(10/21/2013) On Thursday, 17 October 2013 Mongabay.com and the Roundtable on Sustainable Palm Oil (RSPO) co-hosted a discussion on environmental issues related to palm oil. The discussion involved representatives from WWF, Greenpeace and the RSPO. Mongabay.com Founder Rhett A. Butler served as the moderator.


Yeti may be undescribed bear species


(10/20/2013) The purported Yeti, an ape-like creature that walks upright and roams the remote Himalayas, may in fact be an ancient polar bear species, according to new DNA research by Bryan Sykes with Oxford University. Sykes subjected two hairs from what locals say belonged to the elusive Yeti only to discover that the genetics matched a polar bear jawbone found in Svalbard, Norway dating from around 120,000 (though as recent as 40,000 years ago).


June fires concentrated in peatlands, burned 1,500 sq km in Sumatra

(10/16/2013) Fires that sent a choking haze across Singapore and Malaysia in June burned some 1,500 square kilometers in Riau Province and were predominantly concentrated on peatlands, reports the World Resources Institute (WRI).


Advertising campaign changing minds in China on ivory trade


(10/16/2013) For three years, the International Fund for Animal Welfare (IFAW) has been running advertizing campaigns in Chinese cities to raise awareness on the true source of ivory: slaughtered elephants. A recent evaluation of the campaign by Rapid Asia found that 66 percent of those who saw the ads said they would "definitely" not buy ivory in the future.


Palm oil deal undermines efforts to resolve 25-year conflict in Sumatra


(10/15/2013) Local groups have called on the governor of Jambi province to cancel PT Asiatic Persada's permit after Wilmar's sale of the company stalls IFC-mediated talks. Indigenous people in Indonesia's Jambi province on the island of Sumatra have urged the local government to revoke the permit of PT Asiatic Persada, a palm oil company at the center of a more than two-decade-long land conflict.


Pulp and paper giant gets $1.8B loan from China for Indonesia's largest mill

(10/11/2013) Asia Pulp & Paper (APP) secured a $1.8 billion loan from China Development Bank (CDB) to finance the development of what will be Indonesia's large pulp mill, according to a statement released by the company.


WWF risking Sumatran rhinos by releasing camera trap images, says scientist


(10/09/2013) On October 2nd, WWF released camera trap videos of Sumatran rhinos surviving in Kalimantan, Indonesian Borneo. The conservation organization had already announced in April that they had evidence of at least one Sumatran rhino in the province, but the new images confirmed what is likely to be a small surviving population. While this is good news for an animal on the edge of extinction, Erik Meijaard, a researcher who has worked in Indonesia for over 20 years, says WWF has made a mistake publicizing the news around the world, noting 'the last thing those rhinos need is publicity.'


Russia charges non-violent activists with 'piracy' for protesting Arctic oil drilling

(10/07/2013) In what is being described by Greenpeace as an 'imaginary offense,' Russia has charged 30 people with piracy after activists protested against oil exploitation in the Arctic. The 30 charged included not only protestors, but a British journalist and Russian videographer who were on board Greenpeace's ship, the Arctic Sunrise, when it was stormed by the Russian military late last month.


Myanmar faces new conservation challenges as it opens up to the world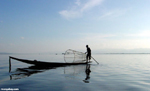 (10/04/2013) For decades, one of Southeast Asia's largest countries has also been its most mysterious. Now, emerging from years of political and economic isolation, its shift towards democracy means that Myanmar is opening up to the rest of the world. Myanmar forms part of the Indo-Burma biodiversity hotspot, and some of the largest tracts of intact habitat in the hotspot can be found here.


Unlikely success: how Zimbabwe has become a global leader in rhino conservation


(10/02/2013) With its collapsed economy, entrenched poverty, and political tremors, one would not expect that a country like Zimbabwe would have the capacity to safeguard its rhinos against determined and well-funded poachers, especially as just across the border South Africa is currently losing over two rhinos a day on average. And indeed, without the Lowveld Rhino Trust (LRT), rhinos in Zimbabwe would probably be near local extinction. But the LRT, which is centrally involved in the protection of around 90 percent of the country's rhinos in private reserves along with conservancy members, has proven tenacious and innovative in its battle to safeguard the nation's rhinos from the poaching epidemic.


Bornean elephant meets palm oil: saving the world's smallest pachyderm in a fractured landscape


(10/01/2013) In the Malaysian state of Sabah, where most conservation students are still foreigners—either European or American—Nurzahafarina Othman stands out: not only is she Malaysian, a Muslim, and a mother of a young daughter, but she's rapidly becoming a top researcher and champion for the world's smallest elephant: the Bornean elephant (Elephas maximus borneensis). Although sometimes described as a pygmy elephant, they still weigh 2,000 kilograms (4,400 pounds). The origin of these 'tiny' elephants in Malaysian Borneo have baffled scientists for decades.


Coal railway could cause 'ecological disaster' in Indonesian Borneo, warn environmentalists

(09/30/2013) Activists have urged the Indonesian government to cancel or reassess plans to build a 148-kilometer coal railway in Indonesian Borneo, claiming the project will be an 'ecological disaster' that will destroy watersheds and lead to increased coal exploitation in the region, threatening ecosystems and undermining local government commitments to reduce greenhouse gas emissions.


Borneo tribesmen block road as controversial rainforest dam impoundment begins

(09/27/2013) Indigenous leaders have set up roadblocks in Malaysian Borneo to protest Sarawak's newest dam, report environmental activists who oppose the project.


Terror from above: eagle tackles deer in stunning camera trap photos


(09/26/2013) During a routine Amur tiger survey with remote camera traps in December 2011, a few photos gave biologists a shock when they revealed the stunning sight of a golden eagle (Aquila chrysaetos) launching itself on the back of a 7-month old sika deer (Cervus nippon) and bringing down prey that outweighed it by at least seven times. Photographed in remote Far East Russia, the photos show an incredibly-rare instance of an eagle preying on a deer.


'Ecological Armageddon': mammals vanish entirely from forest fragments after 25 years


(09/26/2013) As tropical forests worldwide are increasingly cut into smaller and smaller fragments, mammal extinctions may not be far behind, according to a new study in Science. Tracking native smalls mammals in Chiew Larn Reservoir, Thailand for over 25 years, scientists found a stunning and rapid decline in mammal populations, until most forests were almost completely emptied of native mammals.


Malaysia clearcutting forest reserves for timber and palm oil


(09/26/2013) In July Bikam Permanent Forest Reserve in Malaysia's Perak state was degazetted, allowing the forest to be clearcut for an oil palm plantation. Only after the forest was lost, did the Forest Research Institute Malaysia (FRIM) announce that it had contained the last stands of keruing paya (Dipterocarpus coriaceus) on the Malay peninsula, a large hardwood tree that's classified as Critically Endangered on the IUCN Red List. The species is now reportedly extinct in Malaysia, although may still be found in Indonesia. However, the degazettement of the 400-hectare Bikam Forest Reserve wasn't an abnormality, according to activists. Since 2009, over 9,000 hectares of Permanent Forest Reserves have been degazetted in northwestern state, wiping out not just trees, but undercutting protected mammals and birds while threatening watersheds.


Rihanna poses with endangered primate stolen from the wild


(09/23/2013) On Friday R&B singer, Rihanna, posed in Thailand with a slow loris, an endangered primate that is often illegally touted on the streets of Southeast Asia by pet dealers. The picture, which the celebrity shared on instagram, went viral, and over the weekend Thai police arrested two men—one 20 and one 16—who allegedly provided the slow loris to the Rihanna for the impromptu photo.


Zombie coal: Borneo resurrects controversial coal plant

(09/18/2013) The Malaysian government is taking another look at building a hugely controversial coal-fired plant in the Bornean state of Sabah, a proposal that was thrown out in 2011 due to a large-scale grassroots movement. The 300 megawatt coal plant would have been built in Lahad Datu on the edge of a wildlife reserve and the state's renowned coral reefs. Reportedly, the government is now considering building the same plant only further south in Tawau, which also lies on the coast.


Villagers occupy govt office in Indonesia Borneo in protest against palm oil land grab


(09/18/2013) Villagers in Indonesia's Central Kalimantan province occupied a local government office last week, fed up with the government's lack of action to resolve a long-running land dispute with palm oil company PT Rezeki Alam Semesta Raya. Around 29 villagers occupied the Kuala Kapuas district head office in Central Kalimantan on Thursday.


23rd new bird species of 2013 discovered

(09/18/2013) A ground-warbler from the Philippines is the twenty-third species of bird described in 2013.


Hydro projects a front for logging in Vietnam

(09/18/2013) Small hydroelectric projects in forested areas in Vietnam may be a front for logging operations in the country's national parks, reports Vietnam Net.


Photo essay: India's Western Ghats is a haven for endemic amphibians


(09/16/2013) The Western Ghats are a globally recognized repository of biological diversity for our planet. We know very little about most species found here, particularly the ecologically sensitive and spectacularly beautiful 179 amphibians. Astonishingly, 87% of all Western Ghats frogs are endemic and found nowhere else on the planet. Our collaborative research project with Drs Paul Robbins and Ashwini Chhatre examining biodiversity in production landscapes of Ghats unearthed some spectacular amphibians in 2013.


Activists target major snack makers over 'conflict' palm oil


(09/12/2013) Environmental activists have launched a major campaign targeting 20 of the largest snack food companies that use palm oil in their products. The campaign, led by the Rainforest Action Network (RAN), says that food giants are failing to ensure the palm oil they source does not drive deforestation or worsen social conflict.


In transparency push, APP self-reports breach of its deforestation moratorium

(09/11/2013) In what may be an unprecedented move in the Indonesian forestry sector, Asia Pulp & Paper (APP) has announced two breaches of its moratorium on natural forest clearance. In a report published Wednesday, APP said an audit of its operations by The Forest Trust, the NGO charged with implementing the forestry giant's forest conservation policy, turned up two incidents of forest clearance that has taken place since the logging ban took effect in February 2013.


Indonesian villagers sue president over climate change


(09/11/2013) Eight Indonesian villagers have sued the country's president and a number of other high-level government officials over the impacts of climate change and environmental destruction in their province, reports Mongabay-Indonesia. The villagers say they have suffered health problems, experienced financial losses and seen a general decline in their quality of life due to forest and peatland clearing, and they are pinning the blame on some of Indonesia's highest elected and appointed officials.


Video: scientists discover new walking shark species in Indonesia

(09/11/2013) A species of shark that uses its fins to 'walk' along the bottom of the ocean floor has been discovered off the coast of Indonesia. The shark, Hemiscyllium halmahera, uses its fins to wiggle along the seabed and forage for small fish and crustaceans, scientists from Conservation International said on Friday.


Large-scale opposition among Borneo villagers to deforestation


(09/10/2013) Nearly two-thirds of villagers surveyed across rainforests in Indonesian and Malaysian Borneo are against large-scale deforestation due to the adverse impacts on livelihoods and the environment, finds a comprehensive new study across 185 communities. The research, conducted over a one-year period by an international team of scientists, is published in this week's issue of the journal PLOS ONE. The study found that people who live near forests place the greatest value on the benefits they afford, including medicinal plants, game, clean water, and fiber.


Harrison Ford causes stir investigating deforestation in Indonesia


(09/09/2013) Harrison Ford sparked a complaint from Indonesia's top forest official after the actor asked a series of tough questions about ongoing rainforest destruction in the Southeast Asian nation, reports Indonesian state media. Ford is in Indonesia filming a segment for Years of Living Dangerously, a Showtime documentary on climate change. The actor, known for his roles as Indiana Jones and Star Wars' Hans Solo, is taking a first hand look at deforestation in Sumatra.


Indonesia finally establishes REDD+ agency to tackle deforestation


(09/07/2013) Indonesia has finally established an agency to implement the country's Reducing Emissions from Deforestation and Degradation (REDD+) program. The REDD+ agency, established by a decree from President Susilo Bambang Yudhoyono on Friday, is a ministry-level body that will coordinate a national REDD+ strategy between various ministries that influence and control land use policy across the sprawling archipelago.


Malaysia to launch palm oil certification scheme to compete with RSPO

(09/06/2013) Malaysia will launch its own certification standard for palm oil produced by local firms by 2014, reports Reuters. The initiative aims to differentiate Malaysian palm oil from that produced in other countries, while offering a less stringent alternative to the Roundtable on Sustainable Palm Oil, the sector's leading certification body.


Scientists outline how to save nearly 70 percent of the world's plant species

(09/05/2013) In 2010 the Convention on Biological Diversity (CBD) pledged to set aside 17 percent of the world's land as protected areas in addition to protecting 60 percent of the world's plant species—through the Global Strategy for Plant Conservation (GSPC)—by 2020. Now a new study in Science finds that the world can achieve both ambitious goals at the same time—if only we protect the right places. Looking at data on over 100,000 flower plants, scientists determined that protecting 17 percent of the world's land (focusing on priority plant areas) would conserve 67 percent of the world's plants.


Indonesia should convert logging concessions to protected areas to stop deforestation for plantations, argues study


(09/05/2013) Reclassifying logging concessions as permanent forest estates and thereby barring them from conversion to industrial plantations would be an effective strategy for helping conserve Indonesia's fast-dwindling forests, argues a new study published in PLoS ONE. The study analyzed forest loss in areas zoned for different uses in Indonesian Borneo. It found that deforestation rates in timber concessions and protected areas were 'not significantly different' provided logging concessions were not reclassified as industrial plantation concessions.


China punishes top oil companies for failing to clean up their acts

(09/03/2013) China's top two oil companies have been penalized for missing pollution targets, reports China Central Television (CCTV). The Ministry of Environmental Protection has suspended all refinery projects for China National Petroleum Corporation (CPNC) and the China Petrochemical Corporation (Sinopec) until they meet their pollution targets. The move is a part of a wider crackdown on pollution across China, which has suffered from record air pollution.


World's biggest owl depends on large old trees


(09/03/2013) The Blakiston fish owl (Bubo Blakistoni) is the world's largest – and one of the rarest – owl species, with an impressive 6 foot (2 meter) wingspan. The giant owl, found exclusively in northeast Asia, shares its habitat with a menagerie of endangered and impressive animals, including Amur tigers, Amur leopards, Asiatic black bears and wild boars.


Palm oil now biggest cause of deforestation in Indonesia


(09/03/2013) Conversion of forests for palm oil production now appears to be the single largest driver of deforestation in Indonesia, accounting for roughly a quarter of forest loss between 2009 and 2011, asserts a new Greenpeace report that accuses the sector's main certification standard of failing to stop forest destruction. The report, titled Certifying Destruction, uses satellite imagery, government concession data, field investigations, and third party analysis to conclude that several recent and current members of the Roundtable on Sustainable Palm Oil (RSPO) — the industry's chief eco-certification body — are continuing to buy or trade palm oil produced via the conversion of rainforests and carbon-dense peatlands in the Southeast Asian nation.


500 fires rage across Sumatra

(08/29/2013) Nearly 500 fires are burning across the Indonesian island of Sumatra, raising fears that choking air pollution could return to Singapore and Malaysia.


Are sea turtles responsible for lower fish catches in India?


(08/29/2013) Fishing communities on Agatti Island in Lakshwadeep, India, blame their reduced fish catch on green turtles; according to them, green turtles chomp their way through the seagrass beds lining the shallow reef waters that are essential for fish to breed. This leads some in the community to clandestinely kill sea turtles and destroy their nests.



Page 1 | Page 2 | Page 3 | Page 4 | Page 5 | Page 6 | Page 7 | Page 8 | Page 9 | Page 10 | Page 11 | Page 12 | Page 13 | Page 14 | Page 15 | Page 16 | Page 17 | Page 18 | Page 19 | Page 20 | Page 21 | Page 22 | Page 23 | Page 24 | Page 25 | Page 26 | Page 27 | Page 28 | Page 29 | Page 30 | Page 31 | Page 32 | Page 33 | Page 34 | Page 35