News articles on activism

---
Mongabay.com news articles on activism in blog format. Updated regularly.





Environmentalists launch push to make paper less damaging for the planet

(06/17/2014) An alliance of more than 120 environmental and human rights organizations today announced a global push to transform the paper industry.


After Greenpeace complaint, UK timber giant removes controversial Amazon wood from shelves

(06/16/2014) After being implicated in a Greenpeace report on illegal logging in the Amazon rainforest, UK building supplier Jewson has pulled controversial wood from its shelves until it can conduct a full investigation on the timber's origin.


Oil overthrow: Soco to suspend operations in Virunga National Park after sustained campaign by WWF


(06/11/2014) In a surprise announcement, British oil company Soco International has said it will suspend exploratory operations in Virunga National Park, home to half the world's Critically Endangered mountain gorillas as well as thousands of other species. The announcement follows several years of campaigning from conservation groups led by WWF.


APRIL's forest policy failing to stop rainforest destruction, say green groups

(06/06/2014) Asia Pacific Resources International Holdings Limited's forest policy allows the Singapore-based pulp and paper giant to continue destroying rainforests and peatlands for industrial plantations, argues a letter published by an international coalition of environmental groups.


National doughnut chains contributing to rainforest destruction, says report

(06/06/2014) Activists have leveraged National Doughnut Day to call to major chains on their palm oil sourcing policies. Forest Heroes and SumOfUs say some of America's largest doughnut companies are contributing to the destruction of tropical rainforests by purchasing palm oil with little regard for its origin.


Greenpeace rates companies' zero deforestation commitments

(06/06/2014) Greenpeace has released a basic rating system to gauge the strength of companies' zero deforestation commitments related to palm oil sourcing.


Animals bark, screech, and howl for action on global warming (PHOTOS)


(06/02/2014) On May 22nd, zoos and aquariums around the world creatively called for action on global warming. Dubbed 'Show the Wild Face of Climate Change,' the event involved over 70 institutions from 25 countries on all seven continents.


Greenpeace accuses controversial palm oil company and Cameroon government of illegal logging


(05/28/2014) Greenpeace has just accused one of the world's most controversial oil palm companies, Herakles Farms, of colluding with top government officials to sell off illegally logged timber to China. According to a new report, an agreement between Cameroon's Minister of Forestry and Herkales Farms—through a shell company—could torpedo the country's agreement with the EU for better timber management.


Indonesia's haze from forest fires kills 110,000 people per year


(05/28/2014) Haze caused by burning peat forests in Indonesia kills an average of 110,000 people per year and up to 300,000 during el Niño events, while releasing hundreds of millions of tons of greenhouse gases into the atmosphere, warns a new report from Greenpeace. Sumatra: Going up in smoke argues that peatland and forest protection are the best way to protect the region from the effects of haze.


Deutsche Bank dumps controversial palm oil company

(05/27/2014) Deutsche Bank has sold its stake in Bumitama, an Indonesian palm company that has been embroiled in controversy over alleged destruction of rainforests and peatlands in Borneo, reports Friends of the Earth Europe.


Indonesian activist: strong company commitments, media push government on forest issues


(05/23/2014) Indonesia has become notorious for its high rate of forest loss, but there are nascent signs of progress. The central government has implemented a moratorium across some 14.5 million hectares of forest and peatlands, while a handful of Indonesian companies have adopted policies that establish social and environmental safeguards.


53 indigenous activists on trial for police-protester massacre in Peru


(05/15/2014) In the summer of 2009, on a highway in Peru known as Devil's Curve: everything went wrong. For months, indigenous groups had protested new laws by then President Alan Garcia opening up the Amazon to deregulated logging, fossil fuels, and other extractive industries as a part of free trade agreements with the U.S.


Stanford kicks coal out of its $18 billion endowment


(05/07/2014) The fossil fuel divestment campaign won a major victory today as Stanford University announced it would drop coal companies from its massive $18.7 billion endowment, the fourth largest of any American university. The action follows a petition by student group Fossil Free Stanford and five months of research by Stanford's Advisory Panel on Investment Responsibility and Licensing.


31 activists arrested attempting to stop Arctic oil from docking in Europe

(05/01/2014) Dutch police arrested 31 Greenpeace activists today, who were attempting to block the Russian oil tanker, Mikhail Ulyanov, from delivering the first shipment of offshore Arctic oil to the European market.


Clothing brand Stella McCartney pledges to use deforestation-free fabrics

(04/30/2014) Luxury fashion brand Stella McCartney has pledged to eliminate fabrics sourced via destruction of old-growth and endangered forests from its supply chain by April 2017.


Featured video: elephant advocates ask Antiques Roadshow to stop appraising ivory

(04/30/2014) The 96 Elephants campaign has asked the television program, Antiques Roadshow, to stop airing appraisals of ivory, even if it is antique. To help convince the PBS program, the campaign produced a satiric video capturing not the worth of ivory, but its cost.


3M linked to deforestation in Brazil, Canada, Europe, and U.S., says NGO


(04/29/2014) A new report from activist group, ForestEthics, alleges that U.S. company, 3M, supplies many of its products from endangered forests around the world. The NGO links 3M's masking tape and sandpaper to caribou habitat in the boreal forests of Canada, Scotch-Brite sponges to a controversial paper mill in Brazil, and those ubiquitous Post-it Notes to allegedly poor logging practices in the U.S.


Australians rally to save World Heritage Site from chopping block

(04/28/2014) Yesterday, nearly 2,000 people held a rally to show support for a Tasmanian forest that the Australian government wants stripped of its UNESCO World Heritage Sites and logged.


The remarkable story of how a bat scientist took on Russia's most powerful...and won


(04/28/2014) In a country increasingly known for its authoritarian-style crackdown on activists and dissidents, a bat scientist has won a number of impressive victories to protect the dwindling forests of the Western Caucasus. For his efforts, Gazaryan was awarded today with the Goldman Environmental Prize, often called the Nobel Prize for the environment, along with five other winners around the world.


Despite campaign, Girl Scout cookies still aren't deforestation free, say scout activists


(04/25/2014) Despite a high-profile campaign that caused one of the world's largest food companies to adopt a comprehensive zero deforestation policy, Girl Scout cookies still aren't necessarily free of rainforest destruction and social conflict, say the two girl scouts who launched the protest seven years ago.


Ecuador will have referendum on fate of Yasuni after activists collect over 700,000 signatures

(04/16/2014) In what is a major victory for environmentalists, campaigners with United for Yasuni have collected 727,947 signatures triggering a national referendum on whether or not oil drilling should proceed in three blocs of Yasuni National Park in Ecuador.


Nearly a thousand environmental activists murdered since 2002


(04/15/2014) At least 908 people were murdered for taking a stand to defend the environment between 2002 and 2013, according to a new report today from Global Witness, which shows a dramatic uptick in the murder rate during the past four years. Notably, the report appears on the same day that another NGO, Survival International, released a video of a gunman terrorizing a Guarani indigenous community in Brazil.


Cargill commits to zero deforestation, but environmentalists have questions


(04/09/2014) After years of criticism from environmental groups, Cargill says it will establish policies to eliminate deforestation, peatlands conversion, and social conflict from its palm oil supply chain. But activists aren't yet sure what to make of the agribusiness giant's pledge. On Tuesday Cargill released a letter it sent to the Roundtable on Sustainable Palm Oil (RSPO), a body that sets eco-certification standards, in response to a Greenpeace Report linking it to deforestation.


Australia proposes banning environmental boycotts

(04/07/2014) What do you do when a company is repeatedly caught trashing the environment and refuses to change its ways? Boycott! Activists and campaigners often use boycotting a company's products when other methods have failed, yet in Australia such boycotts could soon become illegal.


Malaysian palm oil giant tied to social conflict, deforestation, says report


(04/03/2014) Unlike other palm oil giants that have recently made strong commitments to eliminating deforestation and social conflict from their supply chains, Malaysia-based Kuala Lumpur Kepong (KLK) continues to source palm oil associated with forest destruction and community conflict, argues a new report published by the Rainforest Action Network (RAN).


Featured video: celebrities speak out for Yasuni

(04/02/2014) A group of celebrities, including recent Academy Award winner Jared Leto, Law and Order's Benjamin Bratt, and Kill Bill's Daryl Hannah, have lent their voices to a new Public Service Announcement to raise signatures to protect Ecuador's Yasuni National Park from oil drilling.


Is deforestation-free clothing possible?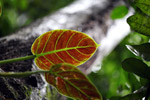 (04/02/2014) H&M and Zara/Inditex, two of the world's largest clothing companies, today pledged to eliminate old-growth forest destruction from their products. The commitment lends support to a new front on efforts to cut deforestation out of the supply chains of global brands. Until now, most of the focus of campaigners has been on pulp and paper, timber, and agricultural commodities like soy, palm oil, and cattle.


Schwarzenegger targeted by environmentalists for investments in forest-destroying companies


(03/31/2014) Former movie star and politician Arnold Schwarzenegger is facing criticism after Global Witness produced evidence that his investment company is profiting off rainforest destruction in Southeast Asia. The findings are significant because Schwarzenegger championed rainforest conservation while serving as governor of California.


Photos: Greenpeace stages protest in rainforest destroyed for palm oil


(03/10/2014) On Monday, Greenpeace activists in Indonesia staged a dramatic protest in an area of rainforest freshly cleared for a new oil palm plantation in Central Kalimantan. The demonstration came under the group's campaign to push consumer products giant Proctor & Gamble (P&G) to strengthen its palm oil sourcing policy to include a zero deforestation commitment like those signed recently by Nestle, Neste Oil, and Kellogg's, among others.


Snickers, Twix to be deforestation-free


(03/10/2014) Mars, Inc., the maker of M&M's, Snickers, Twix, and a variety of other food products, has committed to a zero deforestation policy for the palm oil it sources, reports Greenpeace. The policy pledges Mars to only using palm oil produced legally and without conversion of high conservation value areas, peatlands, or high carbon stock areas like tropical rainforests.


Greenpeace stunt targets Procter & Gamble's Cincinnati headquarters over palm oil

(03/04/2014) Several Greenpeace activists were arrested after they scaled Procter & Gamble's headquarters in a demonstration against the company's use of palm oil linked to deforestation in Indonesia.


APP, environmentalists talk future of Indonesia's forests


(02/20/2014) In February 2013, one of the world's most notorious forestry companies announced it would no longer chop down rainforests and peatlands to produce pulp and paper. The move was met with considerable skepticism by critics who had seen the company break previous high profile commitments to end deforestation. Why would this time be any different?


Court orders logging company to clean up pollution disaster in Chile wetlands


(01/17/2014) Chile is probably best known for its volcanoes, earthquakes and the formidable peaks of the Andes, but as a country that spans 4,300 km (2,670 miles) from top to bottom, it also boasts a huge variety of bird life. And, until recently, it was home to what was thought to be the largest population of black-necked swans (Cygnus melancoryphus) in South America. Not long ago, these swans, as well as 100 other species of rare or vulnerable bird species, could be seen nesting in the Carlos Anwandter Nature Sanctuary in Valdivia, a Ramsar site that covers 12,000 acres in the south of Chile. But in 2004 the swans began to die.


In precedent-setting case, palm oil company fined $30M for destroying orangutan forest


(01/09/2014) In a precedent-setting case, an Indonesian court has found a palm oil company guilty of violating environmental laws and ordered it to pay $30 million in fines and reparations for clearing an area of protected peat forest that is a stronghold for endangered orangutans in Indonesia's Aceh Province. In a ruling handed down Wednesday, the Meulaboh district court concluded that PT Kallista Alam illegally cleared and burned forest within the the protected Tripa peat swamp in northwestern Sumatra.


Activists urge Southwest to drop SeaWorld over whale concerns


(01/06/2014) More than 27,000 people have signed a petition calling on Southwest Airlines Co. (LUV) to drop its partnership with SeaWorld Entertainment, Inc. (NYSE:SEAS), over the theme park's treatment of its marine mammals, reports Change.org, the site that is hosting the petition.


World first: Russia begins pumping oil from Arctic seabed

(12/23/2013) Oil has begun to be pumped from the Arctic seabed, according to Russian oil giant, Gazprom. The company announced on Friday that it has begun exploiting oil reserves at the offshore field of Prirazlomnoye. The project, which is several years behind schedule, is hugely controversial and made international headlines in September after Russian military arrested 28 Greenpeace activists protesting the operation along with a British journalist and Russian videographer.


Featured video: what would a world without wildlife look like?

(12/20/2013) Greenpeace today released a clever video highlighting the global biodiversity crisis with a little help from a much-beloved Disney film. While it might seem unlikely the Africa's animals will vanish, this is exactly what's happening in parts of the continent due to poaching, unsustainable bushmeat trade, habitat loss, massive development projects that are often poorly planned, and a booming human population.


Environmentalists call for recognition of orangutan, rhino habitat as heritage site

(12/11/2013) Environmentalists in Indonesia's Aceh Province are calling upon the local governor to nominate the Leuser Ecosystem as a UNESCO World Heritage Site to help protect the area — one of the last places where rhinos, elephants, tigers, and orangutans share the same habitat — from new legislation that would grant large blocks of forest for logging concessions, mining, and industrial plantations.


Ecuador's government shuts down indigenous rights organization over oil battle

(12/10/2013) Last Wednesday, the government of Ecuador shutdown the indigenous rights NGO, Fundación Pachamama, in Quito over the group's opposition to oil drilling in indigenous areas. More than a dozen government officials showed up at Pachamama's office with a resolution by the Ministry of Environment that officially dissolved the organization, the first such moved by the government which in June passed an Executive Decree that tightened governmental oversight of the country's NGOs.


Top 10 Environmental Stories of 2013


(12/10/2013) 1. Carbon concentrations hit 400ppm while the IPCC sets global carbon budget: For the first time since our appearance on Earth, carbon concentrations in the atmosphere hit 400 parts per million. The last time concentrations were this high for a sustained period was 4-5 million years ago when temperatures were 10 degrees Celsius higher. Meanwhile, in the slow-moving effort to curb carbon emissions, the Intergovernmental Panel on Climate Change (IPCC) crafted a global carbon budget showing that most of the world's fossil fuel reserves must be left untouched if we are to avoid catastrophic climate change.


Greener palm oil on the horizon?

(11/18/2013) A group of environmental activists, conservation groups, and palm oil producers officially announced a new initiative that aims to showcase best practices in the palm oil industry, demonstrating that palm oil can be produced without social conflict, conversion of peatlands, or destruction of wildlife-rich forests.


60,000 protest in Australia to keep carbon price

(11/18/2013) Around 60,000 Australians marched yesterday across the country calling on their government not to go backwards on climate action, according to organizers. Australia has taken a sudden U-turn on climate policy with the election of Prime Minister Tony Abbott in September, including legislation to end its carbon pricing, cutting funding to renewable energies, and obstructing progress at the ongoing UN Climate Summit in Warsaw.


Bangladesh plans massive coal plant in world's biggest mangrove forest


(11/11/2013) On October 22nd Bangladeshi and Indian officials were supposed to hold a ceremony laying the foundation stone for the Rampal power plant, a massive new coal-fired plant that will sit on the edge of the Sundarbans, the world's largest mangrove forest. However, the governments suddenly cancelled the ceremony, instead announcing that the project had already been inaugurated in early October by the countries' heads of state via a less-ornate Skype call. While the governments say the change was made because of busy schedules, activists contend the sudden scuttling of the ceremony was more likely due to rising pressure against the coal plant, including a five-day march in September that attracted thousands.


8 tribesmen arrested in Borneo dam protest

(11/07/2013) Malaysian authorities arrested eight indigenous protestors on Thursday in a crackdown on a long-running demonstration against a dam the tribesmen say will flood their homeland in Malaysian Borneo.


Indigenous groups expel workers, blockade another dam in Sarawak


(11/05/2013) Hundreds of tribal people in Sarawak have started blockading a second big hydroelectric dam project being built by a government, which critics accuse of nepotism and corruption. Late last month around 200 native Kenyah, Kayan and Penan people chased away workers and set up a blockade on a road leading to the site of the proposed 1200 megawatt Baram dam.


Zoos join fossil fuel divestment movement

(11/05/2013) Last month, over a hundred representatives from zoos and aquariums around the world joined climate activism group, 350.org, pledging that their institutions would take action against global warming, including the possibility of divesting from fossil fuel companies. The effort, dubbed Zoos and Aquariums for 350, was launched during the annual meeting of the Conservation Breeding Specialist Group (CBSG).


New corruption allegations in Sarawak energy project

(11/04/2013) An infrastructure company with ties to Sarawak's chief minister has just landed a $196 million contract to build transmission lines, sparking new complaints about cronyism and corruption in the Malaysian Borneo state.


Greenpeace: APP making 'encouraging' progress on zero deforestation commitment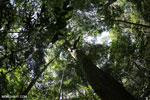 (10/29/2013) Asia Pulp & Paper (APP), an Indonesian forestry giant once notorious for destroying rainforests and peatlands, is making 'encouraging' progress in phasing forest destruction out of its supply chain, reports a new assessment from Greenpeace, which until recently was one of APP's fiercest critics. The review, released today, evaluates APP's progress on its Forest Conservation Policy, which commits the company to exclude fiber sourced from logging of natural forests and conversion of peatlands, and requires it to obtain Free, Prior Informed Consent from local communities in developing new plantations.


New campaign: hey China, stop killing the 'pandas of Africa'


(10/29/2013) A new public-service campaign in China will ask potential ivory and rhino horn buyers to see the victims of these illicit trades in a new light: as the "pandas of Africa." The posters are a part of WildAid's 'Say No to Ivory and Rhino Horn' campaign, which was launched earlier in the year.


Russia charges imprisoned Greenpeace protestors with hooliganism, instead of piracy

(10/24/2013) Russian investigators announced on Wednesday they are dropping piracy charges against 28 environmental activists and two freelance journalists who have spent a month in custody since they were seized aboard Greenpeace's boat, the Arctic Sunrise.


Palm oil giant profiting off tiger habitat destruction, alleges Greenpeace

(10/22/2013) The world's largest palm oil trader is continuing to traffic in palm oil linked to deforestation and illegal peatlands conversion, alleges a new report from Greenpeace.


The palm oil debate: can the world's most productive oilseed be less damaging to the environment?


(10/21/2013) On Thursday, 17 October 2013 Mongabay.com and the Roundtable on Sustainable Palm Oil (RSPO) co-hosted a discussion on environmental issues related to palm oil. The discussion involved representatives from WWF, Greenpeace and the RSPO. Mongabay.com Founder Rhett A. Butler served as the moderator.


Advertising campaign changing minds in China on ivory trade


(10/16/2013) For three years, the International Fund for Animal Welfare (IFAW) has been running advertizing campaigns in Chinese cities to raise awareness on the true source of ivory: slaughtered elephants. A recent evaluation of the campaign by Rapid Asia found that 66 percent of those who saw the ads said they would "definitely" not buy ivory in the future.


Divestment campaign could cause considerable damage to fossil fuel industry

(10/08/2013) A campaign to persuade investors to take their money out of the fossil fuel sector is growing faster than any previous divestment campaign and could cause significant damage to coal, oil and gas companies, according to a study from the University of Oxford. The report compares the current fossil fuel divestment campaign, which has attracted 41 institutions since 2010, with those against tobacco, apartheid in South Africa, armaments, gambling and pornography. It concludes that the direct financial impact of such campaigns on share prices or the ability to raise funds is small but the reputational damage can still have major financial consequences.


Russia charges non-violent activists with 'piracy' for protesting Arctic oil drilling

(10/07/2013) In what is being described by Greenpeace as an 'imaginary offense,' Russia has charged 30 people with piracy after activists protested against oil exploitation in the Arctic. The 30 charged included not only protestors, but a British journalist and Russian videographer who were on board Greenpeace's ship, the Arctic Sunrise, when it was stormed by the Russian military late last month.


Russian military raids Greenpeace ship, hold activists captive

(09/20/2013) Armed Russian military have stormed a Greenpeace ship protesting against oil exploitation in remote Arctic waters.


Activists target major snack makers over 'conflict' palm oil


(09/12/2013) Environmental activists have launched a major campaign targeting 20 of the largest snack food companies that use palm oil in their products. The campaign, led by the Rainforest Action Network (RAN), says that food giants are failing to ensure the palm oil they source does not drive deforestation or worsen social conflict.


Indonesian villagers sue president over climate change


(09/11/2013) Eight Indonesian villagers have sued the country's president and a number of other high-level government officials over the impacts of climate change and environmental destruction in their province, reports Mongabay-Indonesia. The villagers say they have suffered health problems, experienced financial losses and seen a general decline in their quality of life due to forest and peatland clearing, and they are pinning the blame on some of Indonesia's highest elected and appointed officials.


Activists propose naming hurricanes after politicians who deny climate change

(08/27/2013) Environmental activists are petitioning the World Meteorological Organization (WHO) to start naming storms after policy makers who deny human's role in driving climate change.


Kellogg hit on palm oil sourcing

(08/02/2013) Kellogg Co. CEO John Bryant was challenged by a shareholder group over the food giant's palm oil sourcing policy during the company's conference call yesterday.


Malaysian NGOs form alliance to address palm oil concerns

(07/31/2013) Seven Malaysia-based NGO's have banded together to form an alliance to provide a Malaysian civil society perspective on social and environmental issues related to palm oil production. The initiative aims to counter Malaysian industry claims that concerns over palm oil are purely driven by Western NGO's.


NGO hits out at study for downplaying logging threat in Congo rainforest


(07/23/2013) Global Witness has called in question conclusions reached in a study on logging in the Congo rainforest. The group, which has published a series of investigative reports on abuses by logging companies operating the world's second largest tropical forest, said that a review published Monday in the Philosophical Transactions of the Royal Society B '[presents] a misleading and inaccurate picture of the present and growing threats to the Congo Basin rainforest.'


Palm oil body, Greenpeace spar over Indonesia fire blame

(07/16/2013) Greenpeace and the Roundtable on Sustainable Palm Oil (RSPO), a body that sets criteria for greener palm oil production, are caught up in a row over the origin of fires that cast a pall over Sumatra, Singapore, and Malaysia last month. The dispute started when media outlets, based on independent analysis of satellite data, identified several members of the RSPO as possible culprits in the fires in Riau Province. Greenpeace said the findings indicated that the RSPO is failing to hold its members accountable for burning. The activist group also criticized the RSPO for not expressly prohibiting deforestation and conversion of peatlands.


Activists, indigenous people plan healing walk in 'sick' tar sands landscape

(07/01/2013) Hundreds of activists including Bill McKibben and Naomi Klein are going into the heart of Canada's tar sands this week – not to protest the destruction of the local environment, but to pray for the 'healing' of land and the people. Native elders from all over North America will lead people past lakes of tailings wastewater and massive infrastructure of the tar sands industry along the Athabasca River in Fort McMurray, Alberta.


Sea Shepherd to name new ship after slain sea turtle activist

(06/28/2013) Marine conservation group Sea Shepherd will name its newest vessel after Jairo Mora Sandoval, a sea turtle conservationist who was slain on a Costa Rican beach last month.


Greenpeace launches series of case studies critiquing forest certification standard

(06/26/2013) Activist group Greenpeace says it will publish a series of case studies highlighting examples of good and bad practice among operations certified under the Forest Stewardship Council (FSC), an eco-standard for forest products. Greenpeace, an FSC member since the body was found in 1993, says that as the standard has expanded, the risk to its credibility has also increased.


Decades-long fight leads to old-growth forest protection in Tasmania


(06/25/2013) Almost 200,000 hectares of Tasmania's old growth forest have been world heritage listed, bringing hope that a three-decade fight between environmentalists, politicians and loggers is over. The World Heritage Committee has extended the heritage listed boundary of the Tasmanian Wilderness World Heritage Area by more than 170,000 hectares after accepting a proposal from the Australian government which will give the areas the highest level of environmental protection in the world.


Indonesian logging giant pulls out of FSC certification scheme

(06/22/2013) Following a complaint filed by environmental groups, Indonesian forestry giant Asia Pacific Resources International Limited (APRIL) has pulled out of the Forest Stewardship Council (FSC), an eco-labeling initiative for timber and other forest products.


Brazil touts progress in reducing deforestation, but fails to note recent jump in clearing

(06/05/2013) Today in a press release for the U.N.'s World Environment Day, the Brazilian government highlighted a sharp drop in deforestation since 2012. The trouble is, the South American superpower failed to acknowledge what appears to be a sharp rise in Amazon forest loss since last year, reports Greenpeace.


Indigenous groups protest hydropower congress as controversy hits meeting in Malaysia


(05/22/2013) The opening of the International Hydropower Association (IHA) World Congress in the Malaysian state of Sarawak was marred today by indigenous protests and controversy after a local indigenous leader was barred from attending a pre-conference workshop. Over 300 people from local indigenous people protested the ongoing construction of around a dozen mega-dams in the state that threaten to flood traditional lands, force villages to move, and upend lives in the state. The Sarawak hydropower plans are some of the most controversial in the world—making the choice of Kuching, Sarawak for the IHA meeting an arguably ironic one—with critics contending that the dams are have been mired in political corruption, including kickbacks and bribes. IHA brings together dam builders, banks, and various related organizations worldwide every two years.


Forest certification body revokes Swiss logging company's certificate over alleged Congo abuses

(05/21/2013) The Forest Stewardship Council (FSC), a body that certifies forest management practices, has revoked all certificates granted to the Danzer Group, a multinational logging company, over alleged human rights abuses by one of its former subsidiaries in the Democratic Republic of Congo (DRC), reports Bloomberg.


Petition targeting plan to open protected forests in Indonesia for mining, logging reaches 1M signatures

(05/15/2013) An AVAAZ petition calling upon Indonesian officials to put a stop to a proposal to open tens of thousands of hectares of protected rainforest to mining, logging, and oil palm plantations has surpassed one million signatures.


Gabon convicts environmentalist of defamation in palm oil case

(05/15/2013) An environmental activist in Gabon is facing jail time and a $10,000 fine over his campaign against a Singaporean agroindustrial giant's plan to develop tens of thousands of hectares in oil palm, timber, and rubber plantations in the Central African nation.


Indonesia welcomes Greenpeace ship 3 years after eviction

(05/09/2013) Indonesia has welcomed Greenpeace's ship, the Rainbow Warrior, back into its waters for the first time since deporting the vessel in October 2010. The Rainbow Warrior arrived today in Jayapura, a major port in Indonesian New Guinea, as the first leg of a tour to raise environmental awareness across the archipelago, according to the activist group.


Ten U.S. cities pledge to kick fossil fuel investments to the curb

(05/01/2013) The cities of San Francisco and Seattle have pulled their money out of fossil fuel companies, taking a climate divestment campaign from college campuses to local government. The campaign group 350.org said on Thursday it had won commitments from a total of 10 cities and towns to divest from 200 of leading fossil fuel companies.


Citizen group finds 30 toxic chemicals in air following tar sands oil spill in Arkansas


(04/30/2013) Independent air samples by locals have yielded "a soup of toxic chemicals" in Mayflower, Arkansas where an Exxon Mobil pipeline burst on March 29th spilling some 5,000 barrels of tar sands oil, known as bitumen. Chemicals detected included several linked to cancer, reproductive problems, and neurological impacts such as benzene and ethylbenzene. Air samples were taken by community leader and University of Central Arkansas student April Lane a day after the spill. However, the Environment Protection Agency (EPA)'s and Exxon Mobil's air samples have yielded chemical levels below harm except in the direct clean-up area, according to the Arkansas Department of Health (ADH).


Conservation without supervision: Peruvian community group creates and patrols its own protected area


(04/30/2013) When we think of conservation areas, many of us think of iconic National Parks overseen by uniformed government employees or wilderness areas purchased and run from afar by big-donor organizations like The Nature Conservancy, Wildlife Conservation Society, WWF, or Conservation International. But what happens to ecosystems and wildlife in areas where there's a total lack of government presence and no money coming in for its protection? This is the story of one rural Peruvian community that took conservation matters into their own hands, with a little help from a dedicated pair of primate researchers, in order to protect a high biodiversity cloud forest.


Featured documentary: Damocracy, highlighting the battles over the Belo Monte and Ilisu dams

(04/29/2013) A new short documentary highlights the battles over monster dam projects imperiling local people and wild rivers. Examining the Belo Monte dam in Brazil and the Ilisu dam in Turkey, the documentary argues that such hydroelectric projects cannot be deemed "green" energy as they overturn lives, livelihoods, and ecosystems.


Indonesian palm oil giant clearing peat forest despite its RSPO membership, alleges Greenpeace

(04/25/2013) A major Indonesian palm oil producer continues to clear rainforests in Sumatra despite being a prominent member of the Roundtable on Sustainable Palm Oil (RSPO), casting doubts on the body's effectiveness in limiting deforestation, alleges a new report from Greenpeace.


At top of the world, activists say exploiting Arctic is 'utter madness'

(04/17/2013) Four young explorers including American actor Ezra Miller have planted a flag on the seabed at the north pole and demanded the region is declared a global sanctuary. The expedition, organized by Greenpeace, saw the flag lowered in a time capsule that contained the signatures of nearly 3 million people who are calling for a ban on exploitation in the region.


Anti-mining activist from Indonesia wins top green honor


(04/15/2013) Aleta Baun, an activist who led a movement to block a destructive mine in a remote part of Indonesia, was today awarded the prestigious Goldman Prize, the top honor for green campaigners. Aleta is an indigenous Mollo from Timor, an island in Eastern Indonesia. Raised among small farmers, Aleta's activism emerged as a response to marble mining in the mountains above her community's fields. Deforestation and mining by the companies resulted in landslides, soil erosion, and water pollution.


International Paper commits to working with longtime foe to protect endangered forests

(04/10/2013) In another sign that the global paper industry may be steering toward more sustainable practices following years of bruising activist campaigns and pressure from buyers, International Paper (IP) has committed to identifying and protecting endangered forests and high conservation value areas in the southern U.S. The company, which is the world's largest paper maker, will be partnering with its tenacious NGO critic, the Dogwood Alliance, in order to map out forests in the region and, furthermore, move away from converting natural forests into pine plantations.


Landowner who allegedly ordered Amazon murders acquitted

(04/10/2013) Jose Rodrigues Moreira, a Brazilian landowner who allegedly ordered the killings of Amazon activists Jose Claudio Ribeiro da Silva and his wife Maria, was acquitted this week due to lack of evidence. But, the two men who carried out the assassinations, Lindonjonson Silva Rocha and Alberto Lopes do Nascimento, were found guilty and sent to 42 and 45 years of jail respectively.


Yum! Brands announces 'greener' paper policy

(04/08/2013) After a prolonged campaign by environmental activists, the world's largest fast food company has announced a new sourcing policy that will shift it toward greener packaging materials.


Japan killed record low number of whales

(04/05/2013) Japan blamed environmental activists for a "record low" take during this year's whaling season in the Southern Ocean, reports Kyodo News.


Investigation clears APP of deforestation allegations in Borneo


(04/04/2013) Two logging companies that supply Asia Pulp & Paper (APP) with timber have not violated the Indonesian forestry giant's new zero deforestation commitment, according to a field investigation by The Forest Trust, a conservation group. The investigation was a direct response to allegations raised in a report published last week by Relawan Pemantau Hutan Kalimantan (RPHK), a consortium of local NGOs in West Kalimantan, the western-most province in Indonesian Borneo. The RPHK report found evidence of active clearing within two concession areas linked to Asia Tani Persada (ATP) and Daya Tani Kalbar (DTK), companies that supply APP with timber for its pulp mills.


Killings over land continues in the Amazon

(04/04/2013) On Wednesday, in the Brazilian state of Pará, the trial begins of three men accused of murdering José Cláudio Ribeiro da Silva and his wife Maria do Espirito Santo, who had campaigned against loggers and ranchers for years. Their assassinations in May 2011 generated international outrage, just like that of Chico Mendes, 25 years ago, and that of the American-born nun Dorothy Stang in 2005.


Indigenous protester killed by masked assailants in Panama over UN-condemned dam


(03/25/2013) A Ngäbe indigenous Panamanian, Onesimo Rodriguez, opposing the Barro Blanco hydroelectric dam project was killed last Friday evening by four masked men. His body was then thrown into a nearby stream where it was discovered the following day. Onesimo Rodriguez was attacked with a companion in Las Nubes, after they had attended a demonstration in Cerro Punta, Bugaba, against the dam. His companion, whose identity is being withheld for security reasons, received serious injuries but managed to escape and is having his injuries tended to by the local indigenous community.


Aceh claims deal to open 1.2M ha of protected forest to logging, mining is near

(03/14/2013) Indonesia's Ministry of Forestry is close to accepting a proposal to open 1.2 million hectares of forest in Aceh for mining, logging, and palm oil production, reports the Aceh Post.


Wildfire forces anti-logging activist from tree after 449-day vigil

(03/07/2013) A bushfire has forced an environmental campaigner from the top of a tree following a 449-day vigil to block logging of a stand of old-growth forest in Australia.


Tokelau, 1st county with 100% renewable energy, leads call for climate action

(03/02/2013) The tiny territory of Tokelau is today leading a call by 14 Pacific island nations for the world to take action to stop climate change.


Malaysian NGOs boldly demand forest conservation action in Borneo


(02/28/2013) In an unusually bold statement catalyzed by the deaths of 14 rare elephants, six Malaysian NGOs today called on the Sabah state government to pursue 'a more conservation focused agenda' in managing the state's forests. The demand comes shortly after the death of 14 endangered pygmy elephants — thought poisoned by an oil palm plantation developer — thrust Sabah's environmental problems into the international spotlight.


Featured video: moving green, local energy forward in Southeast Asia


(02/25/2013) A new video highlights the work and drive of renewable energy proponents at the inaugural meeting of Southeast Asia Renewable Energy People's Assembly (SEAREPA) in the Malaysian state of Sabah. Held last year, the meeting brought together 80 organizations from 12 countries to discuss the potential and challenges of green energy in the region. The idea of SEAREPA came about after activists in Sabah successfully defeated plans for a coal-fired power plant to be built adjacent to old-growth rainforest and one of the world's most biodiverse coral reefs.


Controversial palm oil project concession in Cameroon is 89 percent 'dense natural forest'


(02/21/2013) Satellite mapping and aerial surveys have revealed that a controversial palm oil concession in Cameroon is almost entirely covered by "dense natural forest," according to a new report by Greenpeace. The activist group alleges that the concession, owned by Herakles Farms, is under 89 percent forest cover. The U.S.-based corporation intends to build a 70,000 hectare palm oil plantation in a region surrounded by four protected areas, including Korup National Park, but has faced stiff criticism from numerous environmental groups as well as conflict with locals.


Jaguars, tapirs, oh my!: Amazon explorer films shocking wildlife bonanza in threatened forest


(02/19/2013) Watching a new video by Amazon explorer, Paul Rosolie, one feels transported into a hidden world of stalking jaguars, heavyweight tapirs, and daylight-wandering giant armadillos. This is the Amazon as one imagines it as a child: still full of wild things. In just four weeks at a single colpa (or clay lick where mammals and birds gather) on the lower Las Piedras River, Rosolie and his team captured 30 Amazonian species on video, including seven imperiled species. However, the very spot Rosolie and his team filmed is under threat: the lower Las Piedras River is being infiltrated by loggers, miners, and farmers following the construction of the Trans-Amazon highway.


Over 35,000 march on Washington demanding climate action and rejection of Canada's 'carbon bomb'


(02/18/2013) Yesterday over 35,000 people rallied in Washington D.C. for urgent action on climate change, which, according to organizers, was the largest climate march in U.S. history. Activists called on the Obama Administration to do much more to tackle climate change, including rejecting the Keystone XL Pipeline, which would bring carbon-heavy tar sands oil from Canada through the U.S. to a world market.


Obama connects climate science and policy in State of the Union

(02/13/2013) After several years of silence on climate change, U.S. President Barack Obama has begun speaking out following his re-election last November. The President surprised many by giving climate change a central role in his inauguration speech last month, and he followed-up in his State of the Union speech last night when he called on congress to "pursue a bipartisan, market-based solution to climate change," but added that the administration would take action itself if congress failed.


After Indonesian paper giant commits to no deforestation, pressure mounts on its biggest competitor


(02/12/2013) After Indonesian paper giant Asia Pulp & Paper's announcement last week that it will no longer source fiber produced from destruction of tropical rainforests, environmental groups are now urging Indonesia's other major paper company to make a similar commitment. On Tuesday, WWF echoed Greenpeace's call for Asia Pacific Resources International Limited (APRIL) to eliminate deforestation from its supply chain. Like APP, APRIL has been linked to large-scale conversion of Sumatra's endangered rainforests for industrial tree plantations to produce pulp and paper.


The beginning of the end of deforestation in Indonesia?


(02/05/2013) Asia Pulp & Paper, a forestry giant that has been widely criticized for its role in driving deforestation and contributing to social conflict in Indonesia, today announced a zero deforestation policy that could have a dramatic impact on efforts to slow the Southeast Asian nation's high rate of deforestation. The policy, which went into effect February 1, is ambitious enough that one of APP's most vocal critics and agitators, Greenpeace, will suspend its highly-damaging campaign against the paper giant. The campaign against APP has cost the paper giant tens of millions of dollars in lost business since 2009. The new policy targets several of the major criticisms against APP, including deforestation, degradation of high carbon peatlands, conservation of critical wildlife habitat, and social conflict with local communities.


HarperCollins establishes policy barring paper sourced from rainforest destruction


(01/29/2013) HarperCollins has established a policy that excludes paper sourced from destruction of tropical rainforests and old growth forests. The revised policy, posted on its web site earlier this month, is a response to a campaign by the Rainforest Action Network (RAN), an activist group that is targeting companies linked to clearing of Indonesian rainforests and peatlands for pulp and paper production:



Page 1 | Page 2 | Page 3 | Page 4 | Page 5 | Page 6