Police in eastern Madagascar arrest foreign journalist investigating illegal timber trafficking
wildmadagascar.org
September 17, 2010




Authorities in eastern Madagascar arrested a foreign journalist investigating illegal rosewood trafficking.

The arrest, which took place twelve days ago, comes as the central government claims to be cracking down on the illicit rosewood trade. The journalist, whose name and nationality is being withheld to protect his identity, had his camera equipment confiscated by the police in Maroantsetra, a town that is the gateway to Masoala National Park, where much of the rosewood logging is occurring. The police, accompanied by rosewood traffickers, forced the journalist to delete images of timber stockpiles from his camera. The journalist and his guide were then released.

The journalist provided the following account of the ordeal.
"[We] were stopped by police as we arrived in Maroantsetra on Sunday 5 September at 9 pm. We were taken to the police station. We spent a few hours in the company of the Commissaire, the Chef du District, the Chef de Cantonment des Eaux et Forets, and a policeman. These officials made it clear that they wanted to destroy footage I had taken of Rosewood stockpiles earlier in the day in the village of Anandrivola, and footage I had taken the day before within Makira forest of loggers cutting down Rosewood trees

That night they confiscated my passport, the two memory cards from my video camera, and the government film permit which allowed myself and my colleagues to film in Marojejy and Masoala National Parks. I was then released and allowed to stay in a hotel that night.



| | |
| --- | --- |
| | Overview of the logging crisis prepared by researchers at the Missouri Botanical Garden and other groups. The Missouri Botanical Garden has played a key role in documenting and working to end the destruction of Madagascar's rainforests. Click image for PDF. |

The next morning I reported back to the police station at 9 am. This time there were the same four officials as well as three known Rosewood traders. When I explained that I had notified my Embassy and my lawyer, they (particularly the Environment and Forests Official) became angry and aggressive, as they had been on the Sunday night. They insisted that I need a special authorization to film any precious hardwood in Madagascar. They then tried to read my memory cards with their computer. Failing that, they demanded to delete it straight from my camera. Being a foreigner at the mercy of government authorities, without recourse to assistance, and uncertain about what they were capable of, I conceded. My guide was also worried about his safety. So, I deleted images of rosewood from my video camera. I signed a document, which I was not allowed to keep a copy of. The document specified that I had not asked permission to film, and that I had filmed precious hardwood without special authorization.
Informed of the developments, an observer who has been closely tracking the rosewood trade, said the episode raises serious questions about the interim government's will and capacity to enforce its moratorium on the rosewood trade.

"One would expect these Police, Chief de District and Ministry of Environment and Forests officials to keep the footage in order to prosecute the loggers who have been filmed. Instead, they deleted the images and wiped out the evidence of wrong-doing," said the observer. "Isn't it illegal to destroy legal evidence of a criminal offense?"

The observer then went on to ask whose interests the Chef de District of Maroantsetra is actually representing.


Rosewood logs.

Precious hardwood logs are tied together with lianas and floated down rivers on rafts made from lighter species as trees. 5-6 lighter logs are needed to float each rosewood log, exacerbating the impact of rosewood extraction.
The arrest, which appears to violate freedom of the press provisions of Madagascar's constitution, comes shortly after revelations that the warehouses belonging to a major rosewood timber trader linked to Camille Vital, Madagascar's interim prime minister, have escaped scrutiny of the task force charged with looking into the rosewood trade. The task force was established following international criticism of the failing of Madagascar's interim government—which seized power during a military coup last year—to control widespread pillaging of the country's national parks for precious timber.

The trader's stock pile of rosewood logs is currently stored inside an oil refinery in Analankinina. The timber is expected to be exported to China via Taomasina (Tamatave), Madagascar's major port. The rosewood is then usually fashioned into furniture popular in China.

Madagascar's rosewood trade—which is conducted by a small group of powerful and wealthy traffickers who traditionally capitalize on political instability or natural disasters to replenish timber stocks and traffic ill-gotten wood—surged in the aftermath of the March 2009 coup that displaced the democratically elected, but increasing autocratic president, Marc Ravalomanana. Andry Rajoelina, mayor of the capital city of Antananarivo and a former disc jockey, replaced Ravolamanana.

The power grab was widely condemned by the international community. Many countries, including the United States and South Africa, suspended aid and trade privileges for Madagascar, sending the economy into a tailspin. While the economy is now recovering, tourism remains well off its peak due to concerns over safety and political stability. Large-scale pillaging of rainforest parks in the aftermath of the coup further damaged the island's reputation as a haven for biodiversity, including more than 100 types of lemurs, rare and beautiful reptiles, and unusual plants.













Related articles

Madagascar bans rainforest timber exports following global outcry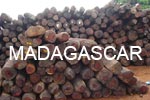 (03/25/2010) Under mounting pressure over illegal logging of its national parks, Madagascar's transitional government on Wednesday reinstated a ban on rosewood logging and exports. The decree (no. 2010-141), which prohibits all exports of rosewood and precious timber for two to five years, was announced during a council meeting held yesterday at Ambohitsorohitra Palace in Antananarivo, Madagascar's capital city.


How to end Madagascar's logging crisis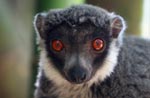 (02/10/2010) In the aftermath of a military coup last March, Madagascar's rainforests have been pillaged for precious hardwoods, including rosewood and ebonies. Tens of thousands of hectares have been affected, including some of the island's most biologically-diverse national parks: Marojejy, Masoala, and Makira. Illegal logging has also spurred the rise of a commercial bushmeat trade. Hunters are now slaughtering rare and gentle lemurs for restaurants.


Satellites being used to track illegal logging, rosewood trafficking in Madagascar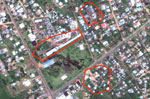 (01/28/2010) Analysts in Europe and the United States are using high resolution satellite imagery to identify and track shipments of timber illegally logged from rainforest parks in Madagascar. The images could be used to help prosecute traders involved in trafficking and put pressure on companies using rosewood from Madagascar.


Coup leaders sell out Madagascar's forests, people


(01/27/2010) Madagascar is renowned for its biological richness. Located off the eastern coast of southern Africa and slightly larger than California, the island has an eclectic collection of plants and animals, more than 80 percent of which are found nowhere else in the world. But Madagascar's biological bounty has been under siege for nearly a year in the aftermath of a political crisis which saw its president chased into exile at gunpoint; a collapse in its civil service, including its park management system; and evaporation of donor funds which provide half the government's annual budget. In the absence of governance, organized gangs ransacked the island's biological treasures, including precious hardwoods and endangered lemurs from protected rainforests, and frightened away tourists, who provide a critical economic incentive for conservation. Now, as the coup leaders take an increasingly active role in the plunder as a means to finance an upcoming election they hope will legitimize their power grab, the question becomes whether Madagascar's once highly regarded conservation system can be restored and maintained.












CITATION:
wildmadagascar.org (September 17, 2010). Police in eastern Madagascar arrest foreign journalist investigating illegal timber trafficking. http://news.mongabay.com/2010/0917-madagascar_arrest.html




News index | RSS | News Feed | Twitter | Home


---
Advertisements:



WILDMADAGASCAR.ORG
WildMadagascar.org aims to raise interest and awareness in Madagascar >>
T-SHIRTS