Jeremy Hance
mongabay.com
June 23, 2010
Nepal has announced a two month ban on logging throughout the mountainous country, reports the AFP. The ban was issued after officials received reports of alarming deforestation in lowland areas; according to one official over 100,000 hectares (250,000 acres) of forest was lost in a few months, nearly double the amount of forest lost on average each year from 2000-2005.

The forests under threat are mostly community-owned, lowland forests in the southern belt of Terai.

"Some logging is allowed in these community forests, but what we're finding is that this allowance is being exceeded," Deepak Bohara told the BBC. "So we have banned all logging until we can formulate a new government policy."

Approximately a quarter of Nepal is covered by forest. From 2000-2005 the Asian nation lost nearly 53,000 hectares of forest annually, about 1.4 percent per year.

Nepal is a part of the UN's REDD (Reduced Emissions through Deforestation and forest Degradation) program that proposes to pay countries to keep their forests intact to reduce carbon emissions. Currently 12-17 percent of the world's greenhouse gas emissions come from deforestation.









Related articles

Photos: hundreds of new species discovered in Himalayan region, threatened by climate change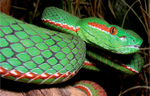 (08/10/2009) Scientists from a variety of organizations have found over 350 new species in the Eastern Himalayas, including a flying frog, the world's smallest deer, and a gecko which has walked the earth for 100-million-years, according to a new report by the World Wildlife Fund (WWF). The report, entitled Where World's Collide, warns that these rare biological treasures, as well as numerous other species, are threatened in the Eastern Himalayas by climate change.


How to Save Snow Leopards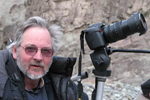 (10/28/2008) The snow leopard (Panthera uncia) is one of the rarest and most elusive big cat species with a population of 4,500 to 7,500 spread across a range of 1.2 to 1.6 million kilometers in some of the world's harshest and most desolate landscapes. Found in arid environments and at elevations sometimes reaching 18,000 feet (5,500 meters), the species faces great threats despite its extreme habitat. These threats vary across its range, but in all countries where it is found — Afghanistan, Bhutan, China, India, Kyrgyzstan, Kazakhstan, Nepal, Mongolia, Pakistan, Russia, Tajikistan, Uzbekistan and possibly Myanmar — the species is at risk. In some countries snow leopard are directly hunted for their pelt, in others they are imperiled by depletion of prey, loss of habitat, and killing as a predator of livestock. These threats, combined with the cat's large habitat requirements, means conservation through the establishment of protected areas alone may not be enough save it from extinction in the wild in many of the countries in which it lives. Working to stave off this fate in half a dozen of its range countries is the Snow Leopard Conservancy. Founded by Dr. Rodney Jackson, a biologist who has been studying snow leopard in the wild for 30 years, the Conservancy seeks to conserve the species by "promoting innovative grassroots measures that lead local people to become better stewards of endangered snow leopards, their prey, and habitat."


Nepal's tiger population plummets due to poaching

(07/02/2008) Nepal's tiger population have plummeted due to poaching and a booming trade in their parts, according to a government survey released Tuesday.