Destruction worsens in Madagascar
wildmadagascar.org
August 20, 2009


Armed bands are decimating rainforest reserves in northeastern Madagascar, killing lemurs and intimidating conservation workers, despite widespread condemnation by international environmental groups.

Several local sources report large-scale logging of valuable hardwoods in Mananara-Nord Biosphere Reserve, Masoala National Park, and Makira.

"The terrestrial part of Mananara biosphere has been devastated," a Malagasy source told mongabay.com. "[Villagers] have been threatened with beheading if they continue to embarrass the bolabolists [illegal timber-cutters]. The message came from the timber barons of Antalaha. Several hundreds of cutters are now in the Biosphere of Mananara carrying official forms with all necessary signatures."

The timber mafia is also threatening and intimidating park authorities. According to National Radio Maroantsetra a park ranger from ANGAP, Madagascar's protected areas agency, had both of his feet broken representatives of timber barons in the town of Mananara.

Loggers are reportedly hunting lemurs and birds for immediate consumption as well as for sale in commercial markets in towns. The news comes just hours after Conservation International released troubling pictures showing piles of lemurs killed for the restaurant trade in northeastern Madagascar.

Sources say the problems are worsening.

"New people are arriving every day," said a source. "There are no gendarme [police] in the area."

"Things are very bad inside the Masoala, around Maroantsetra and Mananara. The rosewood cutters are more numerous than ever, the logging area is spreading toward the South. Normal traders in Sambava have now some difficulties to get their goods from Tamatave to Sambava because all boats from Maroantsetra and Antalaha are being used for bolabola duty. They load in Maroantsetra and unload in Antalaha, not on the port which is too visible, but at night, on a beaching point just near the hotel Ocean's Momo."

Sources say the situation has improved in Marojejy National Park, where logging first broke out during the turmoil following the March coup. Widespread reporting of problems in Marojejy apparently persuaded the government to send police to patrol the area.

WHAT YOU CAN DO TO HELP

International: Ask your Congressman or government representative to push for resumption of aid to conservation agencies working in affected areas of Madagascar. Directly support the local NGOs like Fanamby.

Within Madagascar: Write letters to local newspapers and make calls to radio shows demanding the government take action. Support local NGOs like Fanamby
Earlier articles
Appalling photos reveal lemur carnage in Madagascar [warning: graphic images]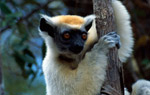 (08/20/2009) New pictures released by Conservation International depict a troubling development in Madagascar: the emergence of a commercial bushmeat market for lemurs. In the aftermath of a March coup that saw Madagascar's president replaced at gunpoint by the capital city's mayor, Madagascar's reserves — especially in the northern part of the country — were ravaged by illegal loggers. Armed bands, financed by foreign timber traders, went into Marojejy and Masoala national parks, harvesting valuable hardwoods including rosewood and ebonies. Without support from the central government — or international agencies that pulled aid following the coup — there was no one to stop the carnage. But now it emerges that timber wasn't the only target.


Lessons from the crisis in Madagascar, an interview with Erik Patel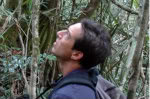 (08/11/2009) On March 17th of this year the President of Madagascar, Marc Ravalomanana, resigned his post. This made way for Andry Rajoelina, mayor of Madagascar's capital, to install himself as president with help from the military. The unrest and confusion that usually accompanies such a coup brought disaster on many of Madagascar's biological treasures. Within days of Ravalomanana's resignation, armed gangs, allegedly funded by Chinese traders, entered two of Madagascar's world-renowned national parks, Marojejy and Masoala parks, and began to log rosewood, ebonies, and other valuable hardwoods. The pillaging lasted months but the situation began to calm down over the summer. Now that the crisis in Madagascar has abated—at least for the time being—it's time to take stock. In order to do so, Mongabay spoke to Erik Patel, an expert on the Critically Endangered Silky Sifaka and frequent visitor to Madagascar, to find out what the damage looks like firsthand and to see what lessons might be learned.


Madagascar issues fines for timber stolen from national parks during political crisis

(08/03/2009) Authorities in Madagascar have blocked shipment of 176 containers of rosewood and other valuable timber from Vohémar port, pending payment of 72 million Malagasy ariary ($37,500) in fines reports Noro Niaina of Les Nouvelles. The wood was illegally harvested from Marojejy and Masoala National Parks during the chaos that followed a March military coup on the Indian Ocean island nation.


Conservation success in Madagascar proves illusory in crisis



(06/12/2009) Despite the popularity he enjoyed abroad, domestic support for ousted president Marc Ravalomanana eroded rather quickly last February when he went head to head with Andry Rajoelina, the rookie mayor of Madagascar's capital. Rajoelina rallied disparate opposition groups to the cause and soon toppled the incumbent to become, at his own proclamation, President of the "High Authority of Transition." For the country as a whole, the results have not been encouraging. The tourism industry has shriveled to a shadow of itself, important donors have suspended non-humanitarian aid, and a power vacuum has set in in remote regions of the island, wreaking havoc on some of its most fragile and prized ecosystems.


International community calls for action against gangs' illegal logging in Madagascar

(06/08/2009) Six nations and three conservation organizations have issued a statement calling for action against illegal logging in Madagascar's protected areas.










CITATION:
wildmadagascar.org (August 20, 2009). Destruction worsens in Madagascar. http://news.mongabay.com/2009/0820-madagascar.html




News index | RSS | News Feed | Twitter | Home


---
Advertisements:



WILDMADAGASCAR.ORG
WildMadagascar.org aims to raise interest and awareness in Madagascar >>
T-SHIRTS