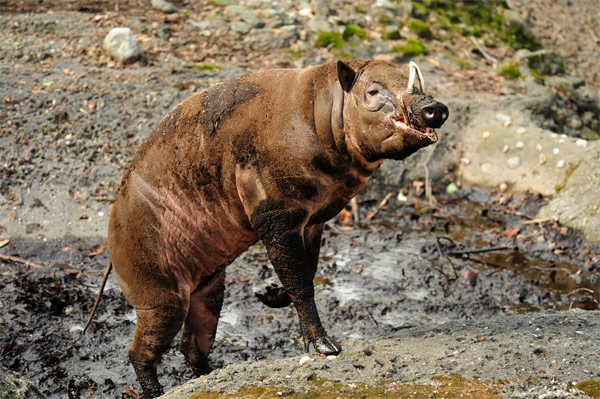 Sibu, a male babirusa at the Wildlife Conservation Society's Bronx Zoo, spends a warm spring day in his exhibit at Zoo Center after taking a refreshing mud bath. Photo by Julie Larsen Maher.

The babirusa lives in the rainforests of Sulawesi, an island in southeast Asia that is part of Indonesia. The babirusa belongs to the pig family and is usually found near rivers and lakes.
The babirusa is under threat from hunting and habitat loss.