Jeremy Hance
mongabay.com
July 31, 2012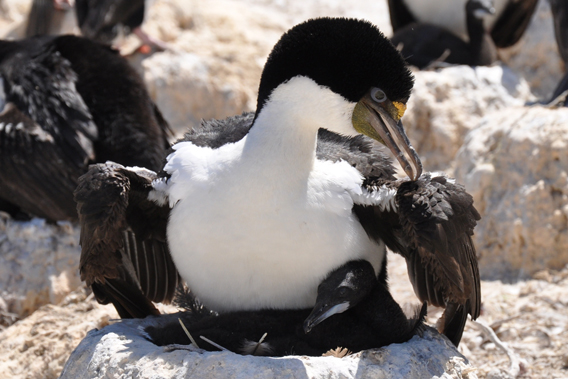 Imperial cormorant in Patagonia. Photo courtesy of WCS.



VIDEO SERIES
On an occasional basis mongabay.com highlights a video or film. Any views expressed in these clips are those of the filmmaker/producer and do not necessarily reflect the views or endorsement of mongabay.com.


Scientists have succeeded in capturing amazing footage of the imperial cormorant (Phalacrocorax atriceps) diving 150 feet below the ocean's surface—and it's from the bird's point of view! Attaching a small camera to an imperial cormorant, scientists with the Wildlife Conservation Society (WCS) and the National Research Council of Argentina were able to watch how the imperial cormorant hunts on the ocean floor.

Imperial cormorants are found on Argentina and Chile. Related cormorants, whose taxonomy is still being sorted out, are found all the way south to Antarctica. The species is currently listed as Least Concern by the IUCN Red List.