mongabay.com
May 24, 2012
The new Sumatra map. Click image to visit the interactive version of the map.



The World Wildlife Fund (WWF) and a coalition of Indonesian environmental groups known as Eyes on the Forest have released a new Google Earth-based tool (maps.eyesontheforest.or.id)that maps forests, land use, carbon stocks, and biodiversity across the Indonesian island of Sumatra.

The project is based on a database compiled by experts working on the ground in Sumatra. It aims to boost transparency around land use in Sumatra, which has lost roughly half of its forests since 1985 due to agricultural expansion, mining, pulp and paper development, and oil palm plantations. Forest loss in Sumatra has put a number of charismatic animal species 𔃐 elephants, rhinos, tigers and orangutans — at risk and released massive amounts of carbon into the atmosphere.

"This project is a step forward for Eyes on the Forest as it is a powerful tool to open windows to the world about the devastating destruction happening to forests, particularly on Sumatra Island," said Muslim Rasyid, Chairman of Jikalahari, a member of the Eyes on the Forest coalition. "We hope that Google will keep updating its satellite imagery library so the world can see the facts of the devastating destruction on Sumatra, who is doing it, and where those forest products end up. Furthermore, we can show this map to decision makers and urge them to protect the remaining natural forests of Sumatra."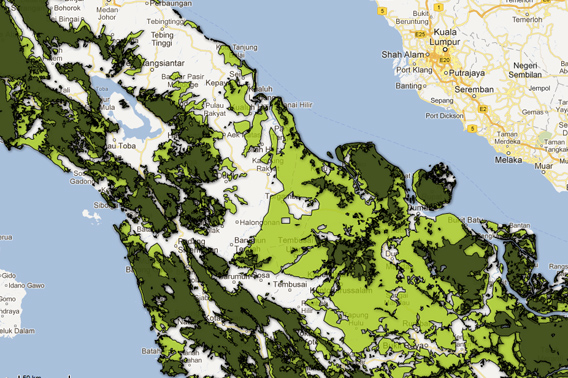 Close-up on the map. Dark green shows 2009 forest cover, while light green reflects deforestation since 1985. Click image to visit the interactive version of the map.


"As a grant recipient, Eyes on the Forest can use the cloud-based Google Maps Engine platform to share its forest data with anyone," said Tanya Birch, Program Manager for Google Earth Outreach. "Non-profit organizations can simply and easily create custom maps that help their data visually come to life by layering that information on top of Google Earth and Maps."

















Related articles

Now on Google Earth: NASA updates global forest height map

(04/18/2012) NASA researchers have released a Google Earth version of a map showing the height of the world's forests.


Palm oil, paper drive large-scale destruction of Indonesia's forests, but account for diminishing role in economy, says report


(07/27/2011) Indonesia's forests were cleared at a rate of 1.5 million hectares per year between 2000 and 2009, reports a new satellite-based assessment by Forest Watch Indonesia (FWI), an NGO. Expansion of oil palm and wood-pulp plantations were the biggest drivers of deforestation, yet account for a declining share of the national economy. The study, which compared year 2000 data with 2009 Landsat images from NASA, found that Indonesia's forest cover declined from 103.32 million hectares to 88.17 million hectares in ten years. Since 1950 Indonesia lost more than 46 percent of its forests.


New technology enables scientists to map rainforest biodiversity by airplane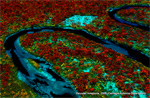 (06/02/2011) A new airplane-based remote-sensing and analysis system will enable scientists to catalog tree species as they create three-dimensional maps of tropical forests. Unveiled today at the Hiller Aviation Museum in San Carlos, California by Greg Asner of the Carnegie Institution's Department of Global Ecology, the newest version of the Carnegie Airborne Observatory (CAO) will offer powerful insights into the composition and biology of tropical forests.


Google Earth animation reveals Indonesian forest targeted for destruction by pulp and paper companies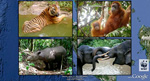 (05/14/2011) A new animation created using Google Earth offers a tour of an area of forest slated for destruction by logging companies. The animation, created by WWF-Indonesia and David Tryse, with technical assistance from Google Earth Outreach, highlights the rainforest of the Bukit Tigapuluh landscape in Sumatra, the only island in the world that is home to Sumatran tigers, elephants, rhinos, and orangutans. All of these species are considered endangered or critically endangered due to habitat destruction or poaching.


How satellites are used in conservation


(04/13/2009) In October 2008 scientists with the Royal Botanical Garden at Kew discovered a host of previously unknown species in a remote highland forest in Mozambique. The find was no accident: three years earlier, conservationist Julian Bayliss identified the site—Mount Mabu—using Google Earth, a tool that's rapidly becoming a critical part of conservation efforts around the world. As the discovery in Mozambique suggests, remote sensing is being used for a bewildering array of applications, from monitoring sea ice to detecting deforestation to tracking wildlife. The number of uses grows as the technology matures and becomes more widely available. Google Earth may represent a critical point, bringing the power of remote sensing to the masses and allowing anyone with an Internet connection to attach data to a geographic representation of Earth.


Development of Google Earth a watershed moment for the environment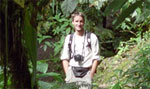 (03/31/2009) Satellites have long been used to detect and monitor environmental change, but capabilities have vastly improved since the early 1970s when Landsat images were first revealed to the public. Today Google Earth has democratized the availability of satellite imagery, putting high resolution images of the planet within reach of anyone with access to the Internet. In the process, Google Earth has emerged as potent tool for conservation, allowing scientists, activists, and even the general public to create compelling presentations that reach and engage the masses. One of the more prolific developers of Google Earth conservation applications is David Tryse. Neither a scientist nor a formal conservationist, Tryse's concern for the welfare of the planet led him develop a KML for the Zoological Society of London's EDGE of Existence program, an initiative to promote awareness of and generating conservation funding for 100 of the world's rarest species. The KML allows people to surf the planet to see photos of endangered species, information about their habitat, and the threats they face. Tryse has since developed a deforestation tracking application, a KML that highlights hydroelectric threats to Borneo's rivers, and oil spills and is working on a new tool that will make it even easier for people to create visualizations on Google Earth. Tryse believes the development of Google Earth is a watershed moment for conservation and the environmental movement.


Deforestation maps for Sumatra now available on Google Earth

(03/31/2009) Despite many years of research in conservation biology, precise maps of tropical deforestation that document the global spatial extent of tropical forests destruction are generally not available outside of the scientific community, says David Gaveau a researcher from Durrell Institute of Conservation and Ecology (DICE) points out. For nearly seven years, Gaveau has been documenting forest destruction on the entire island of Sumatra since early 1970s using satellite technology, and he has found the way to make his full-resolution maps and scientific results public using Google Earth.