On May 31st, a landslide ruptured an oil pipeline in Ecuadorean Amazon, sending around 11,000 barrels of oil ( 420,000 gallons) into the Coca River. The oil pollution has since moved into the larger Napo River, which borders Yasuni National Park, and is currently heading downstream into Peru and Brazil. The spill has occurred in a region that is notorious for heavy oil production and decades of contamination, in addition to resistance and lawsuits by indigenous groups.



The pipeline operator, Petroecuador, has promised a swift cleanup and hired the U.S. company Clean Caribbean & Americas to that end. In addition to possible environmental damage, the oil spill temporarily contaminated drinking water for the 80,000 residents of Puerto Francisco de Orellana (or Coca), Ecuador, an oil town on the edge of the Napo River.



As the oil reached the Peruvian Amazon in Loreto, the President of Ecuador, Rafael Correa, apologized "for the problems we have caused."



Decades of oil contamination in the region has also spawned a major lawsuit against Chevron by local tribes. Locals say that billions of gallons of oil were improperly disposed of from 1964 to 1992 in the forest by Texaco, which Chevron took over in 2001. Two years ago, an Ecuadorean court order Chevron to pay a record $18 billion in damages, but the company continues to contest the verdict.



The current oil spill occurred in arguably the world's most biodiverse region. In fact, Yasuni National Park—parts of which are overrun by oil production—is often cited by scientists as having more species per hectare than anywhere else on Earth. For example, one study counted 655 tree species in a single hectare of Yasuni—more tree species than are found in all of the U.S. and Canada.



Yasuni National Park is also home to the innovative but controversial Yasuni-ITT Initiative, which would keep a remote area of the park (comprising around 200,00 hectares) free from oil development. In return, Ecuador has asked for around $3.6 billion in a UN-run trust fund (about half of what the oil beneath the ITT blocs is worth). But the nation has had a difficult time raising the revenue: around $300 million (about 8 percent) of the funds had been raised by late last year.



Oil and gas drilling development is spreading into new areas across the Amazon rainforest. A report last year found that 14 percent (over a million square kilometers) of the total Amazon rainforest had been split into oil and gas concessions.

Aerial view of oil and frontier town Coca in the Ecuadorean Amazon. Photo by: Jeremy Hance.




Black caiman (Melanosuchus niger) with fly near its eye in an ox-bow lake in Yasuni National Park. Photo by: Jeremy Hance.







Morpho butterfly in Yasuni National Park. Photo by: Jeremy Hance.








Close-up of wild female Brazilian tapir (Tapirus terrestris), which was raised by an indigenous tribe after her mother was hunted for food, periodically seeks out humans. Photo by: Jeremy Hance.








Rufescent tiger heron (Tigrisoma lineatum) in Yasuni National Park in the Ecuadorian Amazon. Photo by: Jeremy Hance.








Guide picking up a bom jardim toad (Rhinella dapsilis) with a leaf in Yasuni National Park. Photo by: Jeremy Hance.








Aerial view of Yasuni National Park. Notice tree in center with yellow blooms. Photo by: Jeremy Hance.






Related articles



Peru delays oil drilling in the Amazon to consult with indigenous peoples

(05/20/2013) Peru has delayed auctioning off 27 oil blocs in the Amazon in order to conduct legally-required consultations with indigenous groups in the region, reports the Guardian. Perupetro S.A., Peru's state oil and gas company, has announced it will auction 9 blocs off the Pacific coast, but will hold auctioning off the controversial oil blocs in the Amazon rainforest at least until later this year.
What if companies actually had to compensate society for environmental destruction?

(04/29/2013) The environment is a public good. We all share and depend on clean water, a stable atmosphere, and abundant biodiversity for survival, not to mention health and societal well-being. But under our current global economy, industries can often destroy and pollute the environment—degrading public health and communities—without paying adequate compensation to the public good. Economists call this process "externalizing costs," i.e. the cost of environmental degradation in many cases is borne by society, instead of the companies that cause it. A new report from TEEB (The Economics of Ecosystems and Biodiversity), conducted by Trucost, highlights the scale of the problem: unpriced natural capital (i.e. that which is not taken into account by the global market) was worth $7.3 trillion in 2009, equal to 13 percent of that year's global economic output.
After decades of turning a blind eye, Peru declares state of emergency due to oil contamination in Amazon

(03/26/2013) The Peruvian government has declared an environmental state of emergency after finding elevated levels of lead, barium, and chromium in the Pastaza River in the Amazon jungle, reports the Associated Press. Indigenous peoples in the area have been complaining for decades of widespread contamination from oil drilling, but this is the first time the Peruvian government has acknowledged their concerns. Currently 84 percent of the Peruvian Amazon is covered by potential oil blocs, leading to conflict with indigenous people and environmental degradation.
Vietnam buys stakes in controversial oil blocks threatening Peru's most vulnerable indigenous people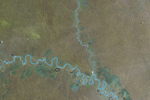 (07/11/2012) Vietnam's state oil and gas company, PetroVietnam Exploration and Production (PVEP), has announced its intention to acquire a major stake in controversial oil operations in the remote Peruvian Amazon. This area, known as Lot 67, is one of the most biodiverse in the world and home to indigenous people living without regular contact with outsiders, sometimes dubbed 'isolated' or 'uncontacted', who could be decimated by contact with oil company workers because they are highly vulnerable to disease.
Oil company Perenco endangering 'uncontacted' indigenous people, says Peru

(04/25/2012) The company hoping to exploit the oil deposits slated to transform Peru's economy has been declared to be endangering the lives of indigenous people living in "voluntary isolation" by the country's indigenous affairs department (INDEPA). Perenco, an Anglo-French company with headquarters in London and Paris, is currently seeking approval from Peru's Energy Ministry (MEM) to develop its operations in the Loreto region in the north of the country.