Travel in Madagascar: strange wildlife and stunning landscapes
Liz Kimbrough: What initially brought you to Madagascar?



Rhett Butler: The wildlife, especially the herps (reptiles and amphibians) and the lemurs. I wasn't disappointed



Liz Kimbrough: What was the purpose of your recent trip to Madagascar?



Rhett Butler: This was my first trip back to Madagascar since I did some in-depth reporting on the illegal rosewood trade. That reporting landed me in a bit of trouble, but things have settled down so I returned for an update on the logging situation. Of course I also took the opportunity to visit some of my favorite places and take lots of pictures.



Liz Kimbrough: Where did you go?



Rhett Butler: I went to pretty standard places this trip. I started in Analamazaotra Special Reserve and Andasibe-Mantadia, which is just a few hours' drive from the capital city. Then I went to Tamatave on the way to Maroantsetra for a visit to the Masoala Peninsula, which is always stunning. I stopped at Nosy Mangabe and then flew to Majunga in order to see Ankarafantsika National Park for the first time. On the way from Maroantsetra Air Madagascar managed to lose our bags. We wouldn't see them for another several days — they finally caught up to us in Ankarana. We spent the last night on Nosy Komba before heading home.



| | |
| --- | --- |
| | Mongabay's Rhett Butler |
Liz Kimbrough: Did anything unusual or exciting happen?



Rhett Butler: Nothing unusual for Madagascar. Had some great wildlife spotting, including some creatures I hadn't seen before. This trip was relatively smooth compared to my past visits. Other than the lost bags, things went mostly as planned. Of course, one of the things about nature is you never know exactly what you will encounter. Accordingly, every hike is unique. You see different animals and experience variable conditions. Sure beats 18-hour days on a computer.



Liz Kimbrough: How have you witnessed Madagascar changing since your first visit?



Rhett Butler: Madagascar has changed a lot. The infrastructure has generally improved, with better facilities for tourists and widely available mobile phone networks (great for keeping tabs on email). In some places, it seems that densities of reptiles and amphibians has declined. I don't know if this is from over collection or something else. English is far more widely spoken than it was during my first visit. Finally people seem generally better off. Despite the political troubles, the country seems to be doing better than it was 15 years ago.



Liz Kimbrough: What advice would you have to someone who wants to visit the country?



Rhett Butler: Travel in Madagascar requires patience. Overcoming adversity you encounter can be well worth it in the end. Remember that a smile goes a long way and the country has a lot to offer.



Liz Kimbrough: What continues to bring you back to Madagascar?



Rhett Butler: The wildlife is amazing. I also have met many great Malagasy. And the landscapes are stunning. I'll keep going back as long as I am able.



Madagascar picture index | High resolution slideshow | Gallery
Related articles



How to end Madagascar's logging crisis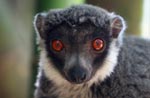 (02/10/2010) In the aftermath of a military coup last March, Madagascar's rainforests have been pillaged for precious hardwoods, including rosewood and ebonies. Tens of thousands of hectares have been affected, including some of the island's most biologically-diverse national parks: Marojejy, Masoala, and Makira. Illegal logging has also spurred the rise of a commercial bushmeat trade. Hunters are now slaughtering rare and gentle lemurs for restaurants.
Coup leaders sell out Madagascar's forests, people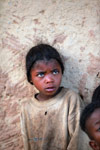 (01/27/2010) Madagascar is renowned for its biological richness. Located off the eastern coast of southern Africa and slightly larger than California, the island has an eclectic collection of plants and animals, more than 80 percent of which are found nowhere else in the world. But Madagascar's biological bounty has been under siege for nearly a year in the aftermath of a political crisis which saw its president chased into exile at gunpoint; a collapse in its civil service, including its park management system; and evaporation of donor funds which provide half the government's annual budget. In the absence of governance, organized gangs ransacked the island's biological treasures, including precious hardwoods and endangered lemurs from protected rainforests, and frightened away tourists, who provide a critical economic incentive for conservation. Now, as the coup leaders take an increasingly active role in the plunder as a means to finance an upcoming election they hope will legitimize their power grab, the question becomes whether Madagascar's once highly regarded conservation system can be restored and maintained.
Dancing lemur attracts tourists to island of Madagascar

(05/30/2005) In the dry deciduous forests of south western Madagascar there lives a lemur that loudly cusses but "dances" like a ballet performer. Verreaux's sifaka is among the most popular of lemur species, a group of primates endemic to islands off the southeastern coast of Africa. While threatened, Verreaux's sifaka is easily spotted is several of Madagascar's more accessible parks.
Tourism in Madagascar; Visting the World's Most Unusual Island

(05/26/2005) Madagascar is a place like no other. Separated from mainland Africa for some 160 millions years, 80% of its native flora and fauna are unique to the island.
Why visit the real island of Madagascar?

(05/23/2005) Later this week Dreamworks releases Madagascar, an animated film depicting a group of zoo escapees who visit the island by the same name off the eastern coast of southern Africa. While the film takes certain liberties with its representation of the country, The real-life Madagascar is a fascinating place to visit. Madagascar's wildlife is among the best in the world in terms of diversity, abundance, and approachability and travel to Madagascar for this purpose is most rewarding. Madagascar also offers spectacular landscapes, an unusual history, and a countryside full of generally friendly and wonderful people.
In Madagascar, Woodworking Zafimaniry remember lost forests

(05/12/2005) In the rolling hills of the southeastern highlands of Madagascar there lives a group of people known as the Zafimaniry, or the "the people of the forest." The Zafimaniry are renowned sculptors of wood and traditionally, virtually every member of the community was involved in some aspect of woodworking and cabinetmaking. However, these are not good times for many Zafimaniry. Severe deforestation for slash-and-burn cultivation ("tavy") has left their surroundings nearly completely devoid of trees. Once encircled by vigorous forests, some Zafimaniry villages are more than a day's trek from the nearest natural wood source. As a result, over the past decade, the Zafimaniry have increasingly looked toward tourism as an answer to their the economic plight. The unmoderated flow of tourists into these remote and delicate communities has denigrated their culture and left some Zafimaniry further entrenched in poverty.
Down a river of blood into a remote canyon in Madagascar: Exploring the Manambolo River

(04/24/2005) Madagascar has been called the great red island and from space, astronauts have remarked the island looks like it is bleeding to death. Severe environmental degradation means Madagascar loses more topsoil per hectare than any country in the world. Being one of the poorest nations on Earth, the people of Madagascar can ill afford this loss. In 2004 I set off to see one of these rivers that is carrying away the lifeblood of the Malagasy; the Manambolo of Western Madagascar.
Seeking the world's strangest primate on a tropical island paradise

(04/17/2005) Seeking the world's strangest primate on a tropical island paradise