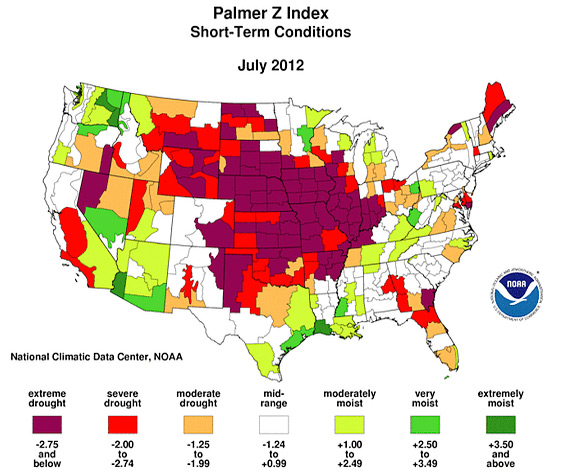 Drought in America's Midwest drive corn prices to record highs on Thursday.



Corn prices are up 62 percent since mid-June to due droughts and heatwaves affecting major corn-producing areas. The price of a bushel of corn now stands at $8.28.



High temperatures and low rainfall last month spurred the Department of Agriculture to forecast a 12 percent drop in corn production for the 2012-2013 growing season. Analysts are expecting the USDA to cut the yield estimate by another 14 percent later this month.



The USDA will likely reduce its projections for this year's soy crop as well.



More than 60 percent of U.S. counties are experiencing moderate to extreme drought.



Related articles