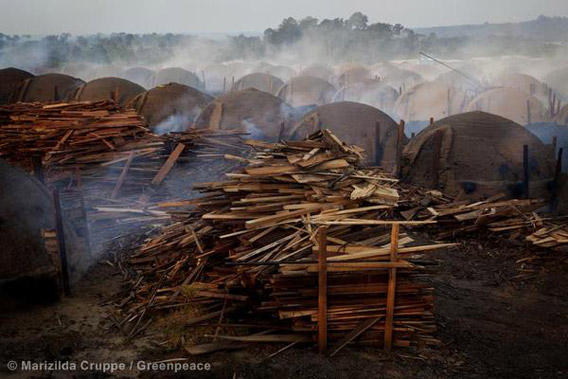 Illegal charcoal kilns in the municipality of Tucuruí. Photo by: Marizilda Cruppe/Greenpeace.



According to a new report by Greenpeace, top U.S. car companies such as Ford, General Motors, and Nissan are sourcing pig iron that has resulted in the destruction of Amazon rainforests, slave labor, and land conflict with indigenous tribes. Spending two years documenting the pig iron trade between northeastern Brazil and the U.S., Greenpeace has discovered that rainforests are cut and burned to power blast furnaces that produce pig iron, which is then shipped to the U.S. for steel production.



"Despite attention to the problem over the years, little has been done and household consumer products in the U.S. can still be traced back to illegalities and forest destruction in the Amazon," the Greenpeace report reads.



Brazil's Carajás region is home to 43 blast furnaces used by 18 different companies, of which Viena is the largest. The blast furnaces depend largely on illegal camps that cut and burn rainforest for charcoal.



"These camps are built in a matter of days, located in difficult to access areas and, if shut down by authorities, frequently spring up
again in another location. They are built next to wood sources, including illegally in protected areas and indigenous lands," the report reads, noting that labor conditions in the area are often similar to slavery. Often forced to work seven-days-a-week in hazardous and toxic conditions, workers are fleeced of salaries by imaginary debts.



The massive pig iron production in the region has been actively promoted by the Brazilian government and financed in the past by the World Bank, the European Economic Community, and the Japanese government. However, such promotion has not kept the industry clean as Greenpeace documented several types of fraud, from running an operation without a license to creating fake companies to keep timber sources hidden. Not surprisingly, much of the fuel comes from illegal logging.



| | |
| --- | --- |
| | Valdobras dos Santos Castro, 19 years old, works at an illegal charcoal camp in the municipality of Goianésia. Photo by: Marizilda Cruppe/Greenpeace. |
Greenpeace linked two of the largest pig iron companies, Viena and Sidepar, to a steel mill in the U.S. run by Severstal and from there to major car manufacturers like Ford, General Motors, BMW, Nissan, and Mercedes. Viena also exports its pig iron to Cargill, Environmental Materials Corporation, and National Material Trading, which in turn sells the steel to John Deere.



"Greenpeace's research found Viena and Sidepar fueling their foundries with illegal charcoal connected to the region's pandemic illegalities including slavery, illegal logging and deforestation, and invasions into indigenous lands," reads the report.



Around 70-80 percent of the region's forests have been lost already, with the bulk of it since pig iron production began in the mid-1980s. With forest running out in the region, loggers are now entering indigenous lands and conservation areas. Some indigenous tribes, such as the Awá and the Alto Rio Guamá, have lost over 30 percent of their land to the illegal loggers.



"Loggers flagrantly violate the law and bring in multiple trucks for hauling away timber and often enter indigenous lands well armed," reads the Greenpeace report.



Despite this issue being in the media since 2006, companies have taken little action or responsibility according to Greenpeace.



"Most brands,like BMW and Toyota, have not gone on record about the issue. Some companies, such as Ford and General
Motors, have spoken about the issue of slavery to the press as recently as 2011. Some companies have vague
policies aiming to address slavery, but with no functional mechanisms to monitor progress," the report reads. "No companies have
publicly presented efforts to combat illegalities related to forest loss in their supply chains."



As the report was issued, Greenpeace activists worked to draw attention to the problem by occupying a boat with a shipment of pig iron bound for the U.S. The activists demand that the issue be raised at the upcoming Rio+20 UN Summit on Sustainable Development.



"President Dilma is preparing to host the world's elite in Rio while turning a blind eye to forest crime in her own backyard. Slavery and illegal deforestation have no place in modern Brazil," said Greenpeace Brazil Amazon Campaign Director Paulo Adario. "The Amazon is being thrown into a furnace while President Dilma and the world's biggest car companies look the other way."



As pig iron producers run out of native forests to burn in the Carajás region, the blast furnaces are being run increasingly by monoculture plantations of eucalyptus trees. This practice poses its own problems including pollution, water resources conflict, biodiversity loss, and land conflict.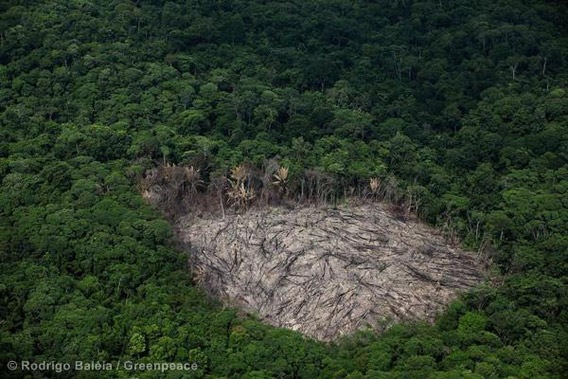 Deforestation in areas neighboring the pig iron cluster in Marabá, Pará state. Photo by: Rodrigo Baliea/Greenpeace.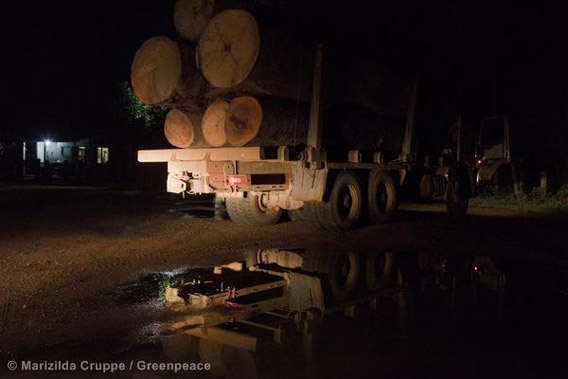 A truck loaded with wood in the municipality of Tucurui. A region with many charcoal camps that use Amazon timber to make the wood charcoal that fuels pig iron blast furnaces. Photo by: Marizilda Cruppe/Greenpeace.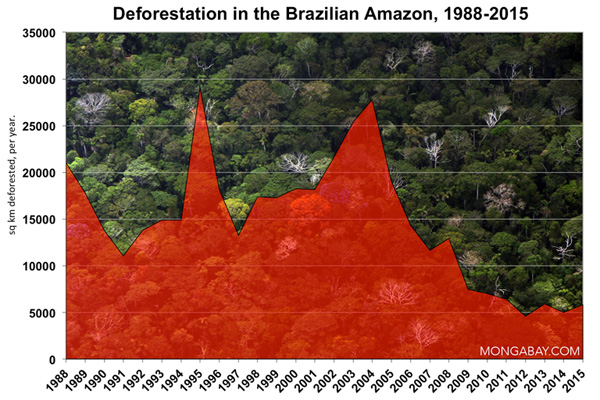 Deforestation in the Brazilian Amazon





Related articles



Greenpeace makes social media push for zero deforestation in Brazil

(05/12/2012) Greenpeace is leveraging social media in its push for a zero deforestation target in Brazil.
Brazil's Congress OKs weakened version of forest law; environmentalists outraged

(04/26/2012) Brazil's Congress on Wednesday approved controversial changes to the country's Forest Code, a move supporters argue will simplify environmental laws and ease agricultural expansion, but environmentalists say will spark deforestation and grant amnesty for past illegal logging. The measure needs to be approved by President Dilma Rousseff to become law.
Pictures: Destruction of the Amazon's Xingu River begins for Belo Monte Dam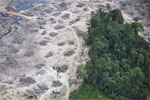 (04/18/2012) The Xingu River will never be the same. Construction of Belo Monte Dam has begun in the Brazilian Amazon, as shown by these photos taken by Greenpeace, some of the first images of the hugely controversial project. Indigenous groups have opposed the dam vigorously for decades, fearing that it will upend their way of life. Environmentalists warn that the impacts of the dam—deforestation, methane emissions, and an irreparable changes to the Xingu River's ecosystem—far outweigh any benefits. The dam, which would be the world's third largest, is expected to displace 16,000 people according to the government, though some NGOs put the number at 40,000. The dam will flood over 40,000 hectares of pristine rainforest, an area nearly seven times the size of Manhattan.
Brazil can eliminate deforestation by 2020, says governor of giant Amazon state

(04/05/2012) Brazil can reduce Amazon deforestation to zero by 2020 while boosting rural livelihoods and maintaining healthy economic growth, the governor of Pará told mongabay.com on the sidelines of the Skoll World Forum, a major conference on social entrepreneurship, last week. Governor Simao Jatene is hopeful that a revolution in land management and governance can turn the tide in Pará, a state that is three times the size of California and has lost more Amazon forest — 90,000 sq km of Amazon forest since 1996 — over the past decade-and-a-half than any other in Brazil.
BP moves into the Amazon rainforest

(04/03/2012) BP has acquired a stake in on exploration block in the heart of the Amazon rainforest, reports MarketWatch.
Researchers launch tool that predicts Amazon deforestation a year before it happens

(03/30/2012) Researchers have developed a methodology for accurately predicting where deforestation will occur in the Amazon up to a year in advance, enabling law enforcement agencies and officials to take preventative action before trees are actually chopped down, a forestry expert told mongabay.com on the sidelines of the Skoll World Forum for Social Entrepreneurship.
Greenpeace calls for zero deforestation globally by 2020

(03/22/2012) Greenpeace reiterated its call for an end to deforestation in Brazil by 2015 and globally by 2020 during its launch of an awareness-raising expedition down the Amazon River aboard the Rainbow Warrior.