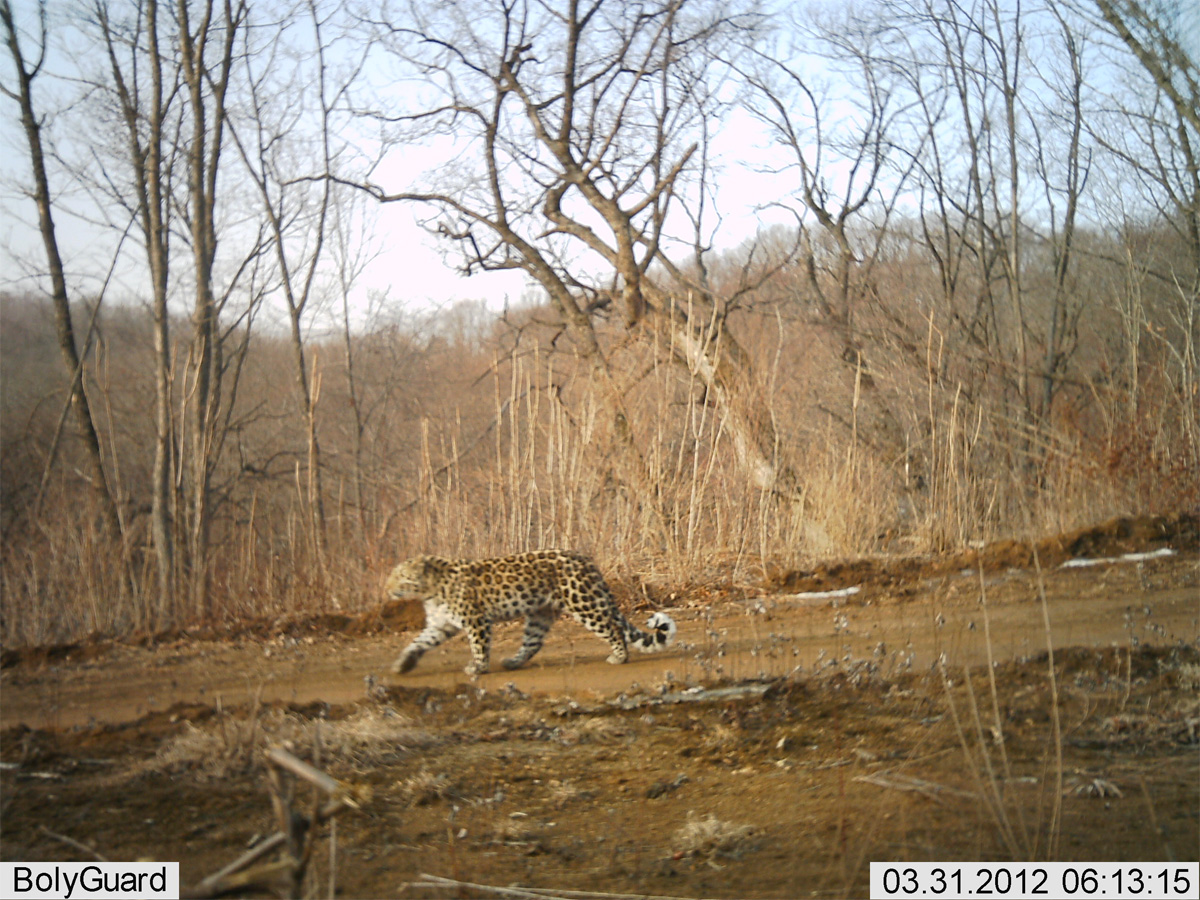 Camera trap photo of an Amur leopard in China. Photo credit: Hunchun Amur Tiger National Nature Reserve. Click image to enlarge.


Camera traps in China's Hunchun Amur Tiger National Nature Reserve have captured an image of the critically endangered Amur leopard, reports the Wildlife Conservation Society. The photograph, coupled with a recent study that suggests the presence of 8 to 11 leopard in Jilin Province, suggests that Amur leopards may be rebounding in China.



The Amur leopard is the rarest type of leopard. The population is believed to be around 40, most of which live in Russia. Amur leopard numbers fell as low as the high twenties in the mid-1970s due to hunting and habitat loss.



The new sighting in China is important because conservationists have been working to safeguard critical habitat to allow big cats to return to the country, which has lost most of its large-bodied animals.



"It's very exciting to see Amur leopards turning up in camera traps in China," Peter Zahler, Deputy Director of WCS's Asia Program, told mongabay.com. "We believe that this is proof that transboundary conservation efforts in this region are working, and we expect to see more of these incredibly rare big cats in the future."



In Russia, WCS, WWF, the Russian Academy of Sciences Institute of Biology and Soils, and the Institute for Sustainable Use of Natural Resources, are collaborating on an effort to survey Amur leopard populations using camera traps.



Note: this post originally stated this was the first camera trap photo of an Amur leopard on Chinese soil. We've since been informed that there was a photo taken last year. We apologize for the error.