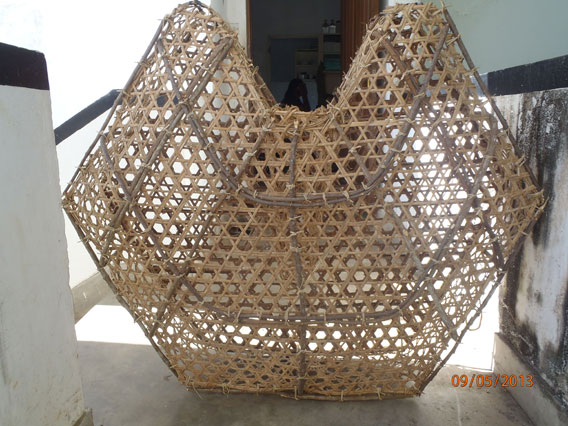 New fish trap that allows unwanted fish to escape wins conservation award. Photo by: Tim McClanahan/WCS.



An innovative fish trap that allows small non-target fish to escape has won a new content by RARE Conservation and National Geographic to fund solutions to overfishing. Developed through studies in Curaçao and Kenya with the Wildlife Conservation Society, the trap has gaps for juvenile fish to swim out of reportedly reducing bycatch by 80 percent. The entry won a $20,000 grant.



"Tim McClanahan and co-investigator Ayana Johnson's project demonstrates how the science of conservation can be used for practical solutions that benefit both people and wildlife," said Caleb McClennen, Director of WCS's Marine Programs in a press release. "We thank RARE and for all those who voted for this project for recognizing Tim's work."



The traps are cheap and low-tech meaning they can easily be deployed in developing countries.



The first-ever contest included over 100 applications. The top 10 projects were picked by judges with the winners selected by the public. Runners-up, winning $5,000 in funding, were "Fresh. Fair. Fish." in Canada and "Defending the Heart of Marine Biodiversity: Community Stewardship of Raja Ampat's Reefs" in Raja Ampat.



"For too long the conservation community has focused on problems," said Brett Jenks, president and CEO of RARE Conservation. "But there are a lot of working solutions in remote parts of the planet. These finalists, and particularly the winners, prove just that. By sharing their solutions with the world, they are improving conservation everywhere."



Related articles



World's most expensive tuna

(01/05/2012) A 593 pound Pacific bluefin tuna sold for $735,000 (56.49 million yen) in Tokyo's Tsukiji market today. This beats the previous record price hit last year by over $260,000. Why so expensive? Bluefin tuna, considered the best sashimi and sushi in the world, have been fished to near extinction with the population of the Pacific bluefin the most stable to date.
US reduces catch limit of 'most important fish in the sea'

(11/15/2011) The Atlantic State Marine Fisheries Commission (ASMFC) has slashed the allowable catch of a tiny fish named menhaden by 37 percent by 2013. Dubbed the 'most important fish in the sea' by author H. Bruce Franklin, the menhaden plays a critical role in marine ecosystems as a food source for larger fish, seabirds, and marine mammals, as well as helping to regulate the marine environment. However, due to overfishing the menhaden fish has dropped 92 percent from its historical population.
First global assessment finds highest-grossing tunas and billfishes most vulnerable to extinction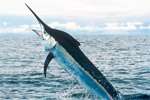 (11/09/2011) Sleek, powerful tunas and billfishes that ply the open ocean garner some of the highest prices of any fish. In January, a single bluefin tuna fetched a record $396,000 at a Tokyo auction. Yet wild fish populations pay a still higher price for such exorbitant demand: the threat of extinction. The first assessment of an entire group of commercially valuable marine species found that the most threatened fish are generally the ones reeling in the most money, including bluefin tuna and bigeye tuna.