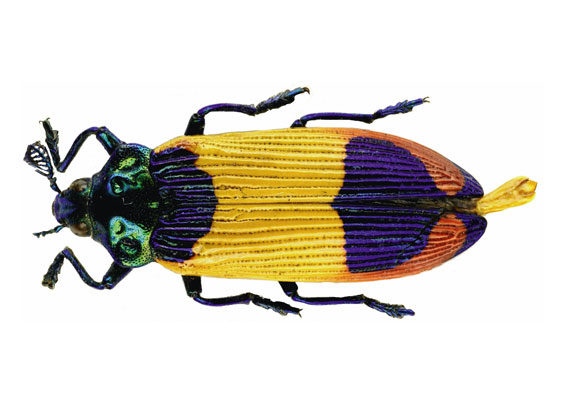 Jewel beetle named, Castiarina shelleybarkerim is only known by a single specimen from Aseki. Photo by: U.Nylander.



Over the past two decades, at least 24 new beetles species have been discovered in a remote mountainous rainforest region of Papua New Guinea by Swedish entomologists Ulf Nylander. Described in the new book Biodiversity, Biogeography and Nature Conservation in Wallacea and New Guinea, the new beetles found in the Aseki Province are all ecologically linked to rotting wood.



The new beetle species belong to two different families with 15 new Buprestidae (jewel) beetles, and nine new Cerambycidae (longicorn) beetles. Although new to science, the beetles are already gravely imperiled.



"Logging and palm oil plantations are expanding in Aseki," Nylander told mongabay.com. "The unique nature of this montane area is now in danger!"



In his research, Nylander has found that the Aseki region is a notable hotspot for unique wood-devouring beetles, including over 50 species of weevils, scarab beetles, and stag beetles found no-where else in the world.



Entomologist Dr. Dmitry Telnov, who also works in the region, says this part of the world is known for more than beetles.



"Papua New Guinea's Oro Province, not far from Aseki, is home to the world's largest butterfly, the majestic Queen Alexandra birdwing (Orninthoptera alexandrae), which is a real beauty and is larger than many little birds. Surprisingly, birdwings are protected by CITES and IUCN. Queen Alexandra birdwing is the national insect of Papua New Guinea (it is found, for example, on golden coins of this country) and is also locally protected. But the plant they depend on for food, Aristolochia schlecteri, is not protected at all—a typical 'bug' of modern nature conservation," Telnov says.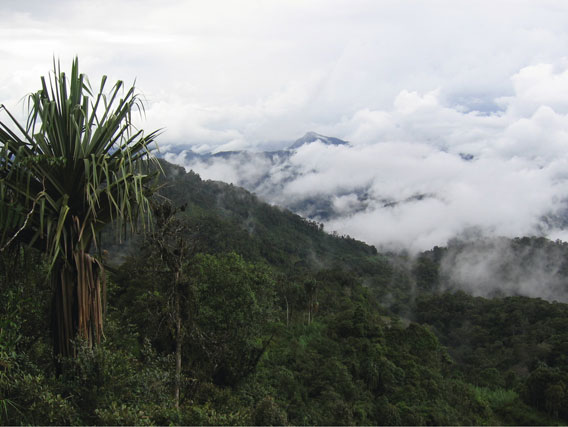 The mid-montane rainforest from a road in Aseki Province. Photo by: M. Hudson.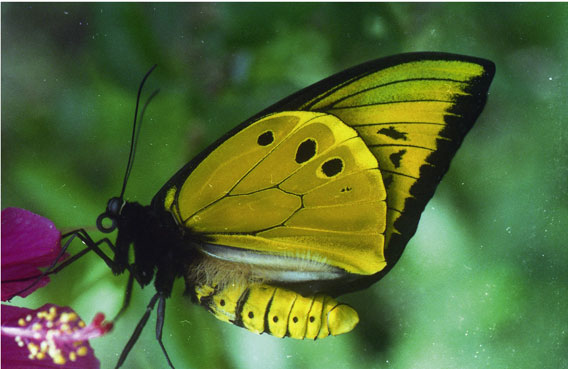 Male of a birdwing (Ornithoptera chimaera) in the highland forest of Aseki. Photo: M. Hudson.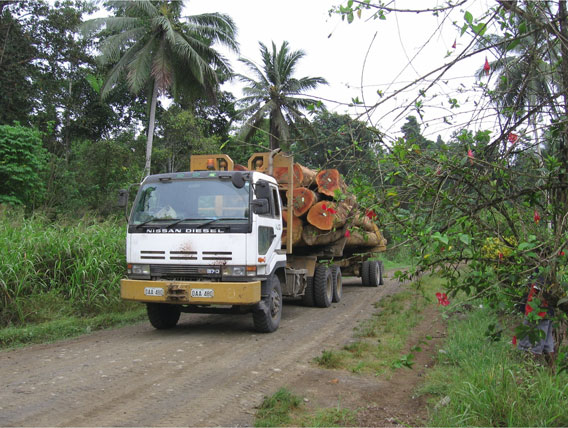 Timber truck in New Guinean forest. Photo: M. Hudson.



Related articles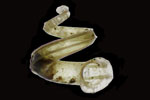 Photos: bizarre shell of new snail baffles researchers

(11/10/2011) A new species of snail with a bizarre shell has surprised scientists. Discovered near massive waterfalls in pristine lowland rainforest in New Guinea, the tiny new species' shell is shaped like a cornucopia, spirals flying freely instead of fused together like most shells. Latvian malacologist (one who study molluscs) Kristine Greke, who described the new species, named it Ditropopsis mirabilis, meaning miraculous or extraordinary. To date, scientists are uncertain why the super small snail—2 to 6 millimeters (0.07 to 0.23 inches)—would have evolved such a strange shell.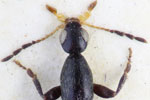 Beetle bonanza: 84 new species prove richness of Indo-Australian islands

(11/08/2011) Re-examining beetle specimens from 19 museums has led to the discovery of 84 new beetle species in the Macratria genus. The new species span the islands of Indonesia, New Guinea, and the Solomon Islands, tripling the number of known Macratria beetles in the region. "Species of the genus Macratria are cosmopolitan, with the highest species diversity in the tropical rainforests. Only 28 species of this genus were previously known from the territory of the Indo-Australian transition," Dr. Dmitry Telnov with the Entomological Society of Latvia, who discovered the new species, told mongabay.com.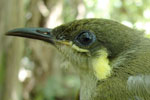 Primary forest best for birds in Papua New Guinea

(09/26/2011) A new survey recorded 125 birds in Papua New Guinea's Waria Valley, of which an astounding 43 percent were endemic to the island. The survey, published in mongabay.com's open-access journal Tropical Conservation Science, was the first of its kind for the rainforest-studded valley and found that bird populations were most diverse and abundant in primary forests. The bird surveys were carried out in four different habitats including primary forest, primary forest edges, secondary forest edges, and agricultural landscape.