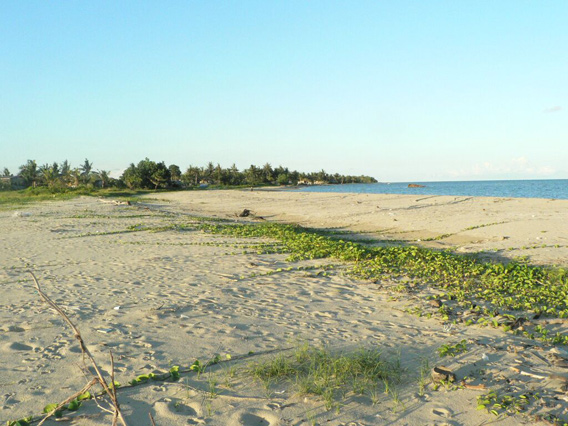 The beachside site of the now canceled coal-fired power plant in Kampung Sinakut, Lahad Datu, Sabah. Photo courtesy of Green SURF.



Note: many of these photos were published in a previous post on the coal plant.



Last week the Malaysian government announced it had canceled a plan to build a coal-fired plant in the state of Sabah. The coal plant would have rested on a beach overlooking the Coral Triangle, one of the ocean's most biodiverse ecosystems, and 20 kilometers from Tabin Wildlife Reserve, a rainforest park home to endangered orangutans, Sumatran rhinos, Bornean elephants, and thousands of other species.



The cancellation followed a long campaign by a group of environmental and human right organizations dubbed Green SURF (Sabah Unite to Re-power the Future), which argued that the coal plant would have imperiled ecosystems, ended artisanal fishing in the area, hurt tourism, and tarnished Sabah's reputation as a clean-green state.



Below are photos of the region along with quotes about the decision.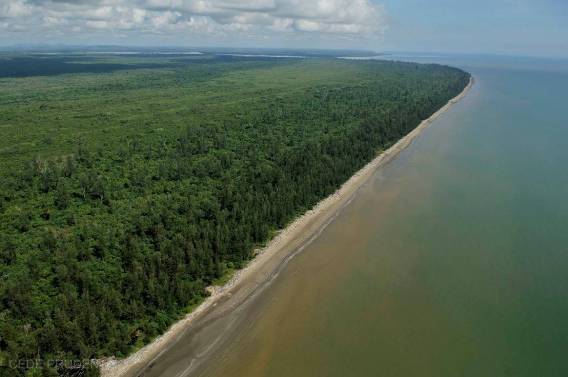 Coastal rainforest near the proposed site for the coal plant.
Photo by: Cede Prudente.






"This is a turning point that should bring deserved praise and partnerships to Malaysia at the upcoming climate conference in Durban, South Africa," said Chief Technical Specialist for Renewable Energy and Energy Efficiency at the World Bank, Professor Daniel M. Kammen, who performed an energy audit to explore alternative options for Sabah.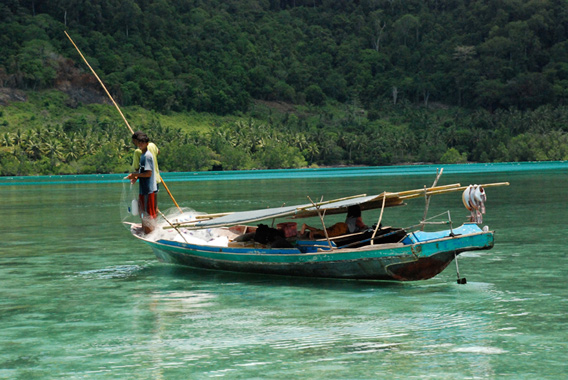 Many local communities depend on good fishing waters for their livelihood. Photo by: Helen Brunt.
"On behalf of the individuals, peoples' movements, organizations and friends of Green SURF, we thank the Chief Minister and his State Cabinet for safeguarding our priceless natural heritage and strengthening Sabah's role as an environmental trailblazer in the region," Cynthia Ong, a representative of Green SURF and head of the NGO Land Empowerment Animals People (LEAP), said.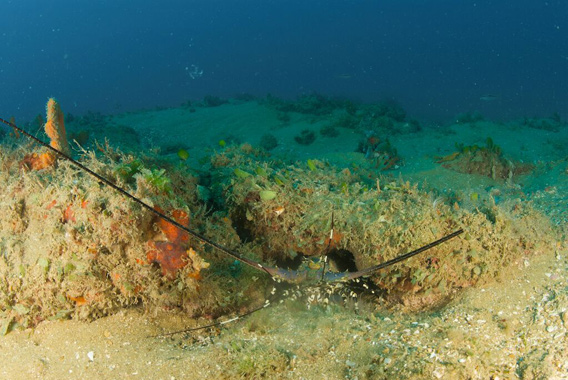 The cancelled coal plant would have overlooked the Coral Triangle. With over 500 species of coral and 3,000 species of fish, the Coral Triangle is some of the most biodiverse waters in the world. Cancelling the coal plant will help Malaysia keep its pledge to protect the rich ecosystem. Photo by: Borneo Dream.
This is a "victory that's felt all around the world," said Jamie Henn, Communications Director with 350.org, an international organization that advocates for action against climate change.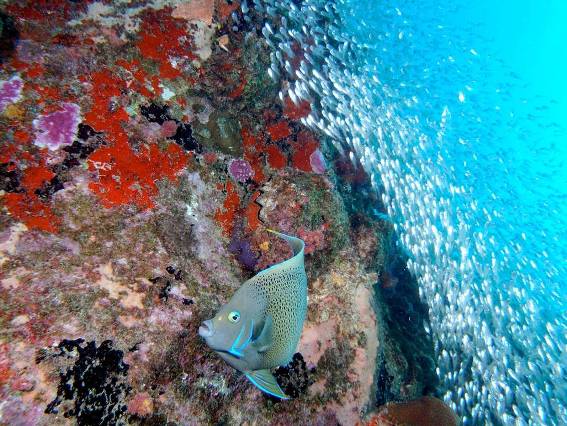 The rich and diverse marine life of Sabah not only supports local fishing, but draws tourism from around the world. Sabah has an international reputation as a 'green state'. Photo by: Borneo Dream.
"Today is proof that [objections against the coal plant] have not fallen on deaf ears," read a statement by the Sabah state government.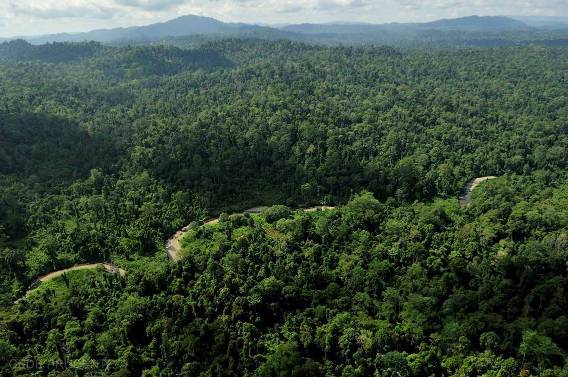 Primary rainforest, incredible biodiversity, and a host of endangered species, Tabin Wildlife Reserve is one of the treasures of Borneo. Photo by: Cede Prudente.
"It is good that [the Malaysian government] listened to public opinion, and shows a genuine commitment to the environment," said World Land Trust Chief Executive Officer and Founder, John Burton.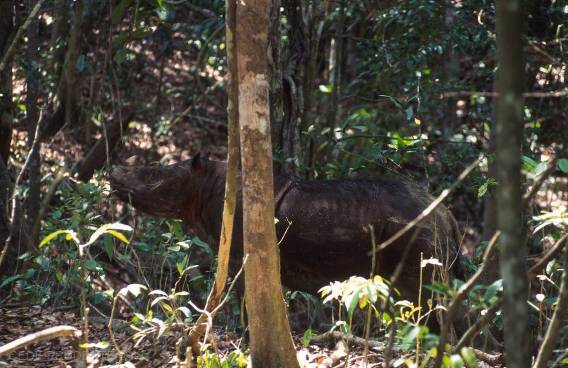 Tabin Wildlife Reserves is home to one of the last remaining populations of the Sumatran Rhino, classified as Critically Endangered by the IUCN Red List. Only 250 individuals of this species—the world's smallest rhino—survive. Photo by: Cede Prudente.






"I don't think there had ever been such a movement [in Sabah] over any other issue before," Cynthia Ong told Time Magazine.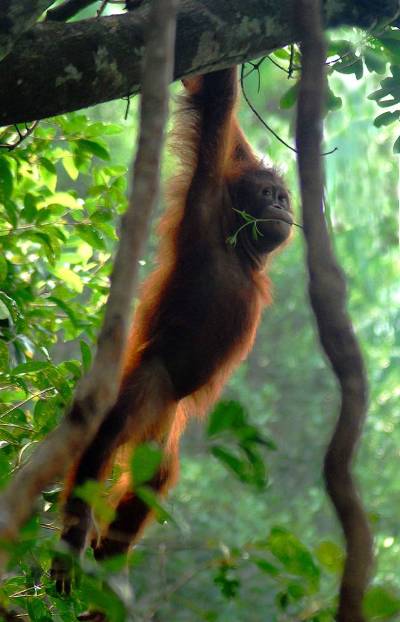 Tabin Wildlife Reserves is also home to the Bornean orangutan, currently listed as Endangered by the IUCN Red List. Orangutan populations in Sabah have dropped by 50 to 90 percent over the past few decades, largely due to habitat loss. Photo by: Jollence Lee.






"The environment is the biggest tourism draw," Musa Aman, Sabah chief minister, told the AFP.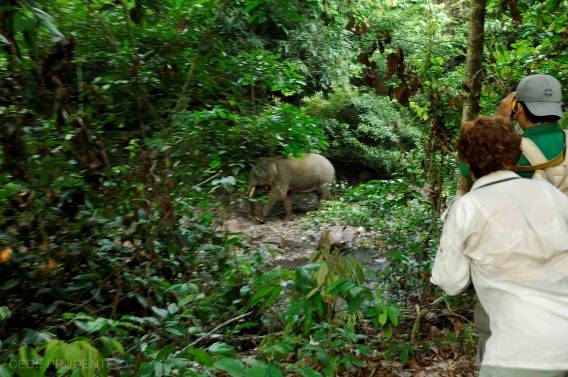 Tourists get a glimpse of the pygmy Bornean elephant, the world's smallest elephant, in the Tabin Wildlife Reserve. They are a unique subspecies of the Asian elephant. Photo by: Cede Prudente.






"Energy and environmental victories often do not get the attention that negative events do, but here is a case where a collaborative set of environmental groups led by Green SURF worked with elected officials to create dialogue with the public, and to bring critically needed technical materials such as the energy options report we produced to decision makers," Professor Daniel M. Kammen said.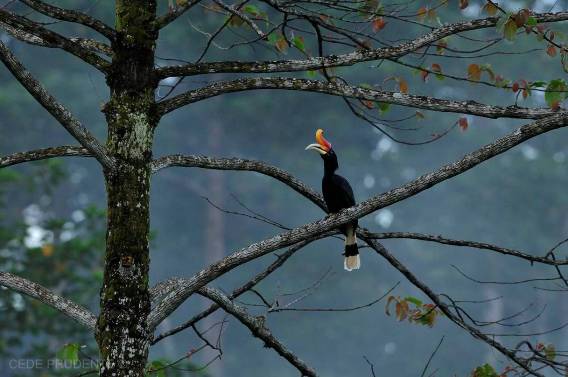 Tabin Wildlife Reserve is home to 220 recorded species of bird, including the pictured Rhinoceros hornbill. Photo by: Cede Prudente.






"The way forward is to view energy development at the macro level and develop a long-term comprehensive energy blueprint for the country. It is absolutely imperative that the national energy blueprint be underscored by factors such as sustainability, renewability and safety," Dr Dionysius S.K. Sharma, Executive Director of WWF-Malaysia said in a statement.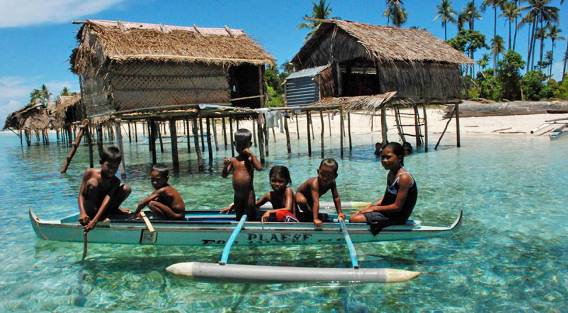 Local children from a fishing community near the now-cancelled coal plant. Photo by: Yee I-Lann.
"I think coal power is dead for Sabah. We are certainly going to do everything we can to ensure that," Cynthia Ong told Time Magazine.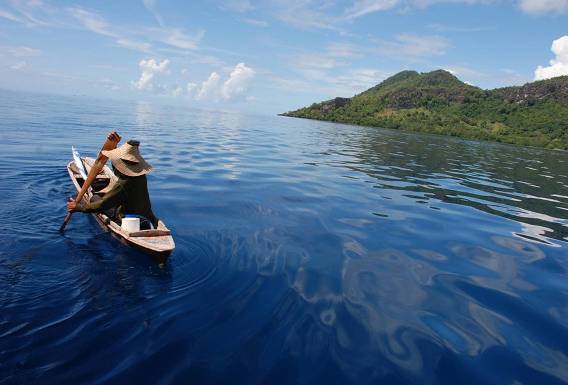 Paddling in Tun Sakaran Marine Park. Photo by: Yee I-Lann.






"The Prime Minister understands that while we need to build up our power supply in Sabah, it can't be done at the expense of the people's welfare and the environment," reads a statement by the State government.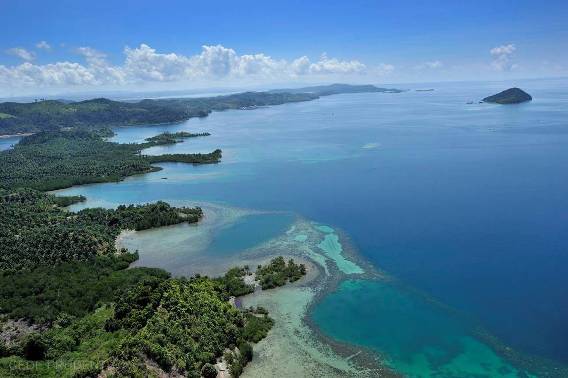 The coal plant would have been built on the northern edge of Lahad Datu Bay. Photo by: Cede Prudente.






"We [Green SURF] are here to stay and we are ready and willing to work with both the State and Federal governments in identifying and implementing solutions," Cynthia Ong said in a statement.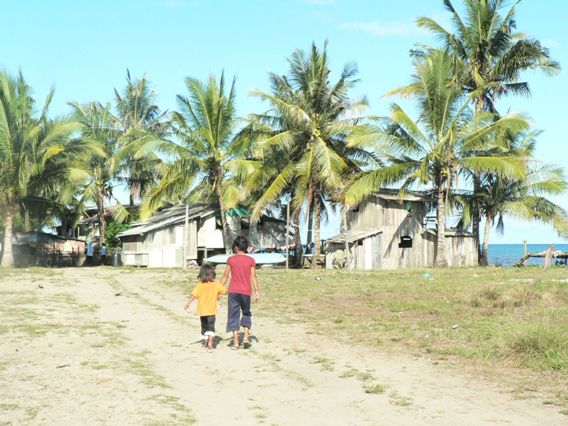 Children walking home to Kampung Sinakut village: the site for the now cancelled coal fired power plant. Photo courtesy of Green SURF.



Related articles



Environmentalists and locals win fight against coal plant in Borneo

(02/16/2011) Environmentalists, scientists, and locals have won the battle against a controversial coal plant in the Malaysian state of Sabah in northern Borneo. The State and Federal government announced today that they would "pursue other alternative sources of energy, namely gas, to meet Sabah's power supply needs." Proposed for an undeveloped beach on the north-eastern coast of Borneo, critics said the coal plant would have threatened the Coral Triangle, one of the world's most biodiverse marine ecosystems, and Tabin Wildlife Reserve, home to Critically Endangered Sumatran rhinos and Bornean orangutans. Local fishermen feared that discharges from the plant would have imperiled their livelihood.

Malaysia undermines commitment to protect Coral Triangle, backtracks on climate pledge


(12/22/2010) The Malaysian government will proceed with a plan to install a second-hand coal plant from China on the edge of the Coral Triangle in Borneo despite widespread condemnation from environmental groups and local people, reports Green SURF, a coalition that opposes the project.
Despite strong local opposition, Malaysia to push forward on second-hand coal plant in Borneo

(11/26/2010) Despite strong local opposition, a Malaysian utility company will resubmit a detailed environmental impact assessment (DEIA) for a coal plant in Sabah, on the island of Borneo, according to Green SURF, a coalition of Malaysian environmental groups. The plant—twice relocated due to opposition and environmental concerns—had earlier been rejected due to gross errors in the original DEIA.