Rhett Butler's interview with Kiribati President Anote Tong about the fate of his country was overwhelmingly the most popular news article on mongabay.com during the month of September, drawing nearly 35,000 page views. Tong's interview was followed by a story on the Department of Agriculture's plan to air-drop Tylenol-containing rat carcasses on the island of Guam in an effort to kill an invasive snake; a piece about traditional enemies — indigenous tribes and ranchers — teaming together to fight fires in the Brazilian Amazon; and a report on the arrest of a photojournalist documenting the illegal rosewood trade in Madagascar.


The ten most popular news stories in September were: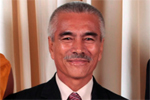 As a tiny island nation makes a big sacrifice, will the rest of the world follow suit?

(09/15/2010) Kiribati, a small nation consisting of 33 Pacific island atolls, is forecast to be among the first countries swamped by rising sea levels. Nevertheless, the country recently made an astounding commitment: it closed over 150,000 square miles of its territory to fishing, an activity that accounts for nearly half the government's tax revenue. What moved the tiny country to take this monumental action? President Anote Tong, says Kiribati is sending a message to the world: 'We need to make sacrifices to provide a future for our children and grandchildren.'
U.S. government bombs Guam with frozen mice to kill snakes

(09/28/2010) In a spectacularly creative effort to rid the island of Guam of an invasive species, the US Department of Agriculture is planning to 'bomb' the rainforests with dead frozen mice laced with acetaminophen. The mice-bombs are meant to target the brown tree snake, an invasive species which has ravaged local wildlife, and angered local residents, since arriving in the 1940s.
Indigenous tribes, ranchers team to battle Amazon fires

(09/14/2010) Facing the worst outbreak of forest fires in three years, cattle ranchers and indigenous tribesmen in the southern Amazon have teamed up to extinguish nearly two dozen blazes over the past three months, offering hope that new alliances between long-time adversaries could help keep deforestation rates in the Brazilian Amazon on a downward trajectory.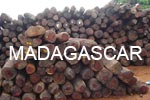 Police in eastern Madagascar arrest foreign journalist investigating illegal timber trafficking

(09/17/2010) Authorities in eastern Madagascar arrested a foreign journalist investigating illegal rosewood trafficking. The arrest, which took place twelve days ago, comes as the central government claims to be cracking down on the illicit rosewood trade. The journalist, whose name and nationality is being withheld to protect his identity, had his camera equipment confiscated by the police in Maroantsetra, a town that is the gateway to Masoala National Park, where much of the rosewood logging is occurring. The police, accompanied by rosewood traffickers, forced the journalist to delete images of timber stockpiles from his camera. The journalist and his guide were then released.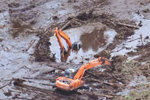 Asia Pulp & Paper fumbles response to deforestation allegations by Greenpeace

(09/28/2010) A new audit that seems to exonerate Asia Pulp & Paper from damaging logging practices in Indonesia was in fact conducted by the same people that are running its PR efforts, raising questions about the much maligned company's commitment to cleaning up its operations. The audit slams Greenpeace, the activist group that accused Asia Pulp & Paper (APP) of illegal and destructive logging in Sumatra in its July 2010 report, How Sinar Mas is Pulping the Planet. It runs through each of the claims laid out in the Greenpeace report, arguing some are speculative or improperly cited. But the audit doesn't actually deny that APP is clearing forests and peatlands for pulp plantations. In fact, the audit effectively confirms that the company is indeed engaged in conversion of 'deep' peat areas, but argues that this activity isn't illegal under Indonesian law.
World deforestation rates and forest cover statistics, 2000-2005

(11/15/2005) Nigeria has the world's highest deforestation rate, Brazil loses the largest area of forest annually, and Congo consumes more bushmeat than any other tropical country. These are among the findings from mongabay.com's analysis of new deforestation figures from the United Nations.
Elle MacPherson promotes consumption of illegal rhino horn

(07/02/2010) Despite a number of scientific studies showing that rhino horn has no curative properties, supermodel, entrepreneur, and recent host of Britain's Next Top Model, Elle Macpherson, says she ingests powdered rhino horn because: "[it] works for me". In an interview with The Times Online via Twitter, Elle Macpherson says the illegal substance tastes like "crushed bone and fungus".
Visiting the rainforest

(09/14/2005) Visiting a tropical rainforest promises to be a memorable experience. Rainforests house around half the world's plant and animal species and are home to indigenous people who live in ways quite unlike those in the western world. Further, rainforests are found in a variety of landscapes: some are situated on scenic mountain ranges, others hug giant lowland rivers, while more still are found near beautiful beaches and coral reefs. Rainforests offer opportunities for cultural exchange, photography, adventure, fishing, hiking, relaxation, birding and wildlife spotting. However, a visit to the rainforest is not a trip fit for everyone. Rainforests can be hot and humid, are often difficult to reach and insect-ridden, and have wildlife that is relatively hard to see. Before planning your first trip to the rainforest there are some things you should consider.
Indonesia's forest carbon negotiator named as corruption suspect

(09/17/2010) Wandojo Siswanto, one of the lead negotiators for Indonesia's climate delegation in Copenhagen and a key architect of its Reduced Emissions from Deforestation and Degradation (REDD) program, has been named as a corruption suspect by the country's anti-corruption agency, KPK, reports Reuters.
Dubai's artificial islands have high environmental cost

(08/23/2005) While there have been numerous articles written recently about the proliferation of artificial island projects, the astounding "The World" venture among them, few have addressed or assessed the environmental impact of such massive undertakings and the transformation of both the sea and landscape. Until recently, Nakheel, the government-controlled corporation developing these ambitious projects, has been able to focus predominantly on promoting rather than defending the islands, but new evidence of environmental detriment is bringing the company and its projects under fire from certain groups.
Most popular mongabay.com news articles – September 2010
Italicized titles represent news articles posted during the month
Most popular pages:
September 2010 |
August 2010 |
July 2010 |
June 2010 |
May 2010 |
April 2010 |
March 2010 |
February 2010 |
January 2010
2009 |
December 2009 |
November 2009 |
October 2009 |
September 2009 |
August 2009 |
July 2009 |
June 2009 |
May 2009 |
April 2009 |
March 2009 |
February 2009 |
January 2009
2008 |
December 2008 |
November 2008 |
October 2008 |
September 2008 |
August 2008 |
July 2008 |
June 2008 |
May 2008 |
April 2008 |
March 2008 |
February 2008 |
January 2008
2007 |
December 2007 |
November 2007 |
October 2007 |
September 2007 |
August 2007 |
July 2007 |
June 2007 |
May 2007 |
April 2007 |
March 2007 |
February 2007 |
January 2007