While many factors come into consideration when the fate of forests are being determined, economics often play a key role in land use decisions. When the perceived value of forest land is higher as cattle pasture, cropland, or plantation, then trees fall. But what happens when economic assumptions underlying these decisions are wrong? Forests, including the services they provide and the biodiversity they shelter, are lost in vain, much to the detriment of society and the planet.



Working to avoid these costly outcomes is the Conservation Strategy Fund (CSF), a California-based nonprofit that trains conservationists to use economics and strategic thinking as assets to conserve natural ecosystems in countries around the globe. CSF runs training programs that help emerging conservation leaders build and strengthen parks, influence policies, and avert damage from infrastructure projects.



Since its founding in 1998, CSF has trained over 800 people from 90 countries and now has overseas offices Brazil and Bolivia. Its programs have expanded to include themes ranging from forestry to parks and tourism to marine management, but the objectives are the same: creating a generation of conservationists armed with tools to construct financial justifications for protecting nature. To date there have been several notable successes, including helping establish 1.5 million acres of protected area in central Brazil; helping locals block the construction of a road through the Volcán Barú National Park in Panama; and delaying the paving of Highway BR-319 in the Brazilian Amazon, a project that without proper safeguards could inflict substantial harm on the world's largest rainforest.



| | |
| --- | --- |
| | John Reid |
John Reid, founder and president of CSF, says the strength of his organization's approach lies in careful economic analysis. He says BR-319 is a good example of "conserving nature with the power of numbers."



CSF-trained students found the paving project would yield only 33 cents in benefits for every dollar invested. The $265-million project would benefit only a few hundred people already living near the proposed highway, while potentially generating substantial greenhouse gas emissions from deforestation.



"Public money is wasted all the time so we shouldn't be too shocked at this," he told mongabay.com. "Officials spend money and then are rarely around to take the heat for the consequences."



"But from a Brazilian taxpayers perspective, what the CSF analysis showed was that the average Brazilian would be chipping nearly three dollars for a project that would pay back around $1 in transportation benefits, and destroy hundreds of thousands of acres of forest in the bargain. When conservationists come across projects like this they have an opportunity both to preserve national wealth and nature, simply by finding better investments."



Reid discussed the BR-319 project, the role of economics in conservation, and CSF's broader efforts in a September 2010 interview with mongabay.com's Rhett Butler.





AN INTERVIEW WITH JOHN REID



mongabay.com: What led you to start CSF?




| | |
| --- | --- |
| | John Reid. Photo courtesy of CSF. |
John Reid: People use natural ecosystems based on economic incentives. They may be trying to get rich or simply survive or something in the middle. But in the mid-1990s almost no economists were working on tropical conservation and conservationists were in a state of willful ignorance of economics, afraid all it had to offer was bad news. I wanted to create a bridge that would bring economists' intellectual firepower into the conservation community and make the discipline useful for nature.



mongabay.com: How does CSF work?



John Reid: CSF has two interlocking parts – teaching and analysis. First we teach people a basic two-week conservation economics course, and then we work with a selection of them on applied economic analysis that can influence decisions on key conservation and development issues.



mongabay.com: Do you provide ongoing technical support to people you've trained?




John Reid: The project collaborations I just mentioned are the main vehicle for delivering longer-term technical support. Our role in these projects is to help design research and crunch the numbers. Our partners learn the analytical tools through these concrete applications. We also have offered a series of research fellowships in the Andes, enabling students and young researchers to get into the environmental economics field and have plenty of technical support – from CSF – to get things right.



| | |
| --- | --- |
| | Sunset near Serra do Cipó National Park, in the Brazilian Cerrado, where CSF is working with the park service in public access to nature. Photo courtesy of CSF. |
mongabay.com: Have you seen examples of CSF graduates working together after they left their training?




John Reid: A great example followed the first training in Brazil, back in 2000. There was a very quantitative guy who hooked up with a government environmental official and with a guy I can only describe as a Brazilian hippie who had gone native in a region slated for a huge and potentially destructive water diversion. The three unlikely partners banded together and worked with CSF for a year after the course to analyze the water project. Their work helped lead to the creation of new protected areas totaling over 1.5 million acres of land in a place called the Jalapão. There have been many, many other instances of these tight project collaborations and of our graduates working as a network toward a conservation objective.



mongabay.com: What sort of economic topics are covered in your training?



John Reid: 
The course starts with market theory, also known as microeconomics. We have seen other environmental economics trainings skip this bit because it's not specifically "environmental." That's a big mistake because it underlies all of environmental and natural resource economics and cost benefit analysis, which are the other main sections of our training. We also have interjected modules on forest carbon, payments for ecosystem services, transportation, energy, protected areas and negotiation, among others.



mongabay.com: You found that the paving of BR-319 would generate a net economic loss to Brazil's economy–how is that possible?



John Reid: Public money is wasted all the time so we shouldn't be too shocked at this. Officials spend money and then are rarely around to take the heat for the consequences. But from a Brazilian taxpayers perspective, what the CSF analysis showed was that the average Brazilian would be chipping nearly three dollars for a project that would pay back around $1 in transportation benefits, and destroy hundreds of thousands of acres of forest in the bargain. When conservationists come across projects like this they have an opportunity both to preserve national wealth and nature, simply by finding better investments.



mongabay.com: What are some of the places where CSF, or the students it has trained, has had an impact on land use decisions?



| | |
| --- | --- |
| | Naso Indigenous people at a village on the Teribe River in Panama, where CSF graduates calculated the private profits and local environmental costs of a proposed dam. Photo courtesy of CSF. |
John Reid: Throughout Central America, CSF and our students have influenced the development of big infrastructure projects with huge implications for conservation. The first was the Panama Canal, where our work with graduates was one of a number of factors that led to big environmental improvements in the design of the Canal's new set of locks. Also in Panama, we provided analysis that helped a broad coalition of activists, big NGOs and local residents avoid construction of a road through the Volcán Barú National Park. And in the Maya Forest, our work with a great group of graduates from a 2005 course has helped forestall road building in protected areas. We've had similar success in South America with infrastructure projects. Not that the right decision gets made every time. It doesn't, but what I do see happening every time we help conservationists engage on one of these issues is that the bar gets raised. That bar is the standard of economic and environmental soundness that companies and government planners have meet for their projects to survive in the marketplace of ideas.



mongabay.com: CSF seems to be focused in Latin America, followed by Africa. Do you foresee expanding into Asia?



John Reid: 
At the moment we are planning our first efforts in both Asia and the Pacific. In the last couple years we've trained several people from Bhutan in our Stanford-based international course and are co-organizing a course with one of them this Fall in central Bhutan. And we're working on a concept for training and policy analysis with one of our graduates from Micronesia. Anytime we look at expansion opportunities we ask if we can pursue them in ways that maintain the quality of our programs and the team spirit of the staff.



mongabay.com: Given proposed expansion in Brazil and Peru as well as trends in SE Asia, have you looked much at the economics of forest conservation compared with oil palm cultivation?



| | |
| --- | --- |
| | Cost-benefit analysis training in progress at CSF's Economic Tools for Conservation course at Stanford University. Photo courtesy of CSF. |
John Reid: 
We have done work on agricultural profits as a basis for estimating conservation and carbon storage costs, but not specifically on oil palm. This is going to be a major issue as efforts continue to push compensation for avoided deforestation. The thing about oil palm is that, in many places, it's really very profitable, unlike the marginal – even money-losing – agriculture we've often seen in the tropics. It presents the same challenge as soybeans in the Brazilian Cerrado: nothing competes in terms of private income. So incentive-based forest conservation is going to have to look at other areas and conservation planners are going to have to take a selective approach to protecting representative habitats in these areas of high opportunity costs. They'll have to do it through traditional command-and-control means, establishing parks or mandating set-asides, or by offering hefty incentives. Given the need to target ecosystems carefully and notwithstanding my own biases, the former approach may make more sense.



mongabay.com: What are some of the challenges to your students making their case to decision-makers back in their home countries?



John Reid: They need more data! The big conservation and development institutions have put far too little money into gathering economic data on environmental values. So now our graduates know what environmental values are and they know these values are provided by their cherished ecosystems, but they are hamstrung by the lack of research on specific places. And broad-scale GIS models don't solve the problem because their extrapolations are too coarse to convince decision-makers about the values present in specific places, which are the only ones worth conserving!



mongabay.com: What needs to happen to empower your students?





| | |
| --- | --- |
| | Jalapão Water Diversion, Tocantins State, Brazil. Photo courtesy of CSF. |
John Reid: Lots of things. They take a first step with CSF. What we give them needs to be complemented by more supply of university-trained conservation economists in tropical countries, and a culture of subjecting conservation and development policy to careful analysis. More nerdy environmentalism! But they ultimately need broad-based demand for nature conservation and environmental quality, which in my view comes with the sort of economic growth you're seeing now in countries like Brazil and Peru. Growth alone isn't enough but it's necessary.



When do you think we'll start to see ecosystem services earnestly valued in international policy discussions? 
I think you're already seeing it in tropical countries, to such an extent that the pace of policy innovation outstrips that in the developed world. But there will always be high-level policy makers who don't value nature, earnestly or otherwise. That permanent opposition has to be confronted with hard-headed economic arguments that go beyond valuation of the more esoteric environmental values. In other words, environmentalists have to engage, expertly, on development issues.



mongabay.com: Are you seeing progress in the valuation of biological diversity?



John Reid: One thing is valuation and another is marketization. There are many environmental values, like wildlife, whose values we can estimate, but which we have little prospect of bringing to market because they are highly heterogeneous pure public goods. That means one unit, an animal for example, isn't equivalent to another and it's tricky to establish ownership. Carbon can be brought to market because its ownership can be tied to land ownership and every ton of it is exactly the same. Our challenge with carbon is creating enough demand, through US or global limits on emissions, so that the suppliers are motivated to invest in the knowledge and market infrastructure they need to meet the demand.



As far as valuation goes, there are well-known methods for all the major categories of environmental values. Sure, they are subject to bias and uncertainty, but really their main problem is lack of use. A big step forward would be a colossal international education fund to enable thousands of economics students to do their thesis work on environmental questions. Currently there are regional networks doing a good job of that but not at the scale we need. Now, valuation needs to be used intelligently, in a way that informs policy and not just our curiosity. In our course we show students a simple filter to establish whether a valuation exercise has potential to do some good.



mongabay.com: CSF is currently structured as a nonprofit. Do you think that as the values of ecosystem services get more widely recognized that you could shift to a for-profit model?



John Reid: CSF already provides analytical services to conservation groups, foundations and development agencies. Changing it to a for-profit would simply divert the profit to my pocket and those of my colleagues, rather then putting the money net income back into our programs.



Where this would all change is if, because of our knowledge, network and skills, we got involved in deals, facilitating the buying and selling of ecosystem services. That's not on the front burner for the moment and if we did go that direction, such a business would be a CSF spinoff, not a substitute for the teaching and analysis we do today.



mongabay.com: What is limiting your efforts as an organization?




| | |
| --- | --- |
| | Forest in California. Photo by Rhett A. Butler |
John Reid:
I see three keys to our growth. One is the availability of university-trained conservation economists. We're not in the higher education business, but are working to build this talent pool by granting research fellowships for Latin American students and by collaborating where we can with the Latin America and Caribbean Environmental Economics Program and its counterparts in South and Southeast Asia.



Second is technological. CSF offers a very hands-on person-to-person training service, and we've resisted making it virtual. But that's going to be one of the keys to broadcasting our message and tools more broadly. We've tweaked our website to make it more useful for our constituents but haven't had the resources to go to town on distance education and fostering online collaboration among our graduates.



The third key is communication. CSF has a huge store of work accomplished, both in training and analysis and very few people know about it. Our communication successes have been at the local level, making the economic analysis understandable and useful to local constituencies. But we've been far less effective in letting the broader world know about conservation economics and in propagating our philosophy of conservation to global audiences. The truth is we don't go to a lot of conferences and don't have a high profile. The result is we're very well known where we work and otherwise fly under the radar. That's something we have to fix and when we do it'll open big new possibilities for CSF.




Conservation Strategy Fund




Related articles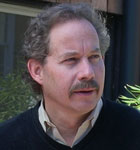 (05/03/2010) Over the past 30 years billions of dollars has been committed to global conservation efforts, yet forests continue to fall, largely a consequence of economic drivers, including surging global demand for food and fuel. With consumption expected to far outstrip population growth due to rising affluence in developing countries, there would seem to be little hope of slowing tropical forest loss. But some observers see new reason for optimism—chiefly a new push to make forests more valuable as living entities than chopped down for the production of timber, animal feed, biofuels, and meat. While are innumerable reasons for protecting forests—including aesthetic, cultural, spiritual, and moral—most land use decisions boil down to economics. Therefore creating economic incentives to maintaining forests is key to saving them. Leading the effort to develop markets ecosystem services is Forest Trends, a Washington D.C.-based NGO that also organizes the Katoomba group, a forum that brings together a wide variety of forest stakeholders, including the private sector, local communities, indigenous people, policymakers, international development institutions, funders, conservationists, and activists.
REDD in Colombia: using forests to finance conservation and communities in Colombia's Choco, a former war zone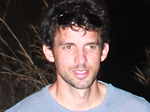 (11/03/2009) Reducing Emissions from Deforestation and Degradation (REDD), a climate change mechanism proposed by the U.N., has been widely lauded for its potential to simultaneously deliver a variety of benefits at multiple scales. But serious questions remain, especially in regard to local communities. Will they benefit from REDD? While much lip-service is paid to community involvement in REDD projects, many developers approach local communities as an afterthought. Priorities lie in measuring the carbon sequestered in a forest area, lining up financing, and making marketing arrangements, rather than working out what local people — the ones who are often cutting down trees — actually need in order to keep forests standing. This sets the stage for conflict, which reduces the likelihood that a project will successfully reduce deforestation for the 15-30 year life of a forest carbon project. Brodie Ferguson, a Stanford University-trained anthropologist whose work has focused on forced displacement of rural communities in conflict regions in Colombia, understands this well. Ferguson is working to establish a REDD project in an unlikely place: Colombia's Chocó, a region of diverse coastal ecosystems with some of the highest levels of endemism in the world that until just a few years ago was the domain of anti-government guerillas and right-wing death squads.