The Norwegian Government's pension fund sold all its 16 million shares of Samling Global, a Malaysian timber company, after concluding the firm had committed "serious transgessions" in logging outside of concession areas and destroying protected rainforests, reports the Bruno Manser Fund. The sale, worth a total of $1.2 million, represents about 0.3 percent of the company's outstanding shares based on today's closing market price in Hong Kong.



The decision to sell the shares follows an investigation of Samling's operations in the Malaysian state of Sarawak on the island of Borneo by the Government Pension Fund's Council on Ethics. The council documented "extensive and repeated breaches of the licence requirements, regulations and other directives in all of the six concession areas that have been examined." It noted "very serious transgessions, such as logging outside the concession area, logging in a protected area that was excluded from the concession by the authorities in order to be integrated into an existing national park, and re-entry logging without Environmental Impact Assessments."



| | |
| --- | --- |
| | Logging road in Samling Consession |
Sigbjorn Johnsen, Norway's Minister of Finance, said Samling's forest operations "contribute to illegal logging and severe environmental damage."



Samling has been widely criticized by environmentalists for its logging practices, which have destroyed tracts of biologically-rich rainforest and put it in conflict with forest people, including the Penan, in Sarawak. According to the Bruno Manser Fund, an NGO that campaigns on behalf of Sarawak's forest people, the company is suspected of paying kickbacks to Sarawak's Chief Minister, Abdul Taib Mahmud, in exchange for turning a blind eye toward logging. A recent investigation has found that Taib controls properties worth hundreds of million of dollars in Canada, Australia, the UK and the US despite a salary of less than $200,000 a year.



Samling is currently listed on the Hong Kong stock exchange. Its listing was backed by Credit Suisse, HSBC and Macquarie Securities Ltd.



Norwegian Government's probe of was Samling came at the urging of the Rainforest Foundation Norway.



Norway is presently the largest funder of tropical forest conservation in the world, committing more than $500 million a year toward efforts to reduce deforestation.
Related articles



Norway emerges as champion of rainforest conservation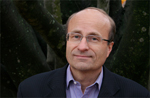 (03/19/2009) While citizens in western countries have long paid lip service to saving rainforests, Norway has quietly emerged as the largest and most important international force in tropical forest conservation. The small Scandinavian country has committed 3 billion krone ($440 million) a year to the effort, a figure vastly greater than the $100M pledged — but never fully contributed — by the United States under the Tropical Forest Conservation Act (TFCA). Norway now hopes it can help push to include forest conservation in the successor to the Kyoto Protocol by providing funding and fostering cooperation among international actors like the UN and World Bank, as well as developing countries, to fund the creation of an international architecture which makes it possible to incorporate deforestation and degradation into a post-2012 climate regime.