UPDATE: India blocks 'Avatar' mining project that threatened tribe
In the Indian state of Orissa a drama more wild than James Cameron's imaginings has been playing out. An indigenous people, the Dongria Kondh, have spent years protesting the plans of British-based mining giant Vedanta Resources to build a 125-billion-rupee ($2.7 billion) open-cast mine on the Niyamgiri Mountain, which they have long viewed as a deity. Yesterday, the Dongria Kondh won a victory, but not the war: a four-person panel set up by the India's Environment Ministry said the mine should not go ahead as it threatens two tribal groups. Another panel with the Forestry Advisory Council (FAC) will consider this report on August 20th as Environment Minister, Jairam Ramesh, mulls whether or not to approve the mine.



"As a revered deity, Mt Niyamgiri has escaped the deforestation and degradation common to many natural areas of poverty stricken India," says Sally Mathrick a part of the Australian based NGO Rainforest Information Centre, which has begun a campaign against the mine targeting Indian officials. "The forests of Niyamgiri boast an elephant reserve that is home to wild leopards and tigers, branched antlered sambar, Barking Deer, various species of birds and other endangered wildlife species. There are over three hundred species of plants and trees covering the land, including approximately fifty species of medicinal plants."



The region is home to 8,000 people of the Dongria Kondh who depend on the forests for their livelihood.



In January 2009, 10,000 protesters formed a human chain around Niyamgiri Mountain covering 10.5 miles (17 kilometers) to protest the company's plans and the state government's approval.



"The mine will potentially yield in excess of 17 million tonnes of Bauxite, the base element used for aluminum production. Aluminum is a costly and dirty metal to manufacture, which is more efficiently recycled than processed anew," says Mathrick, adding that "Vedanta's plans will damage the delicate ecostructure and destroy the forests, wildlife and way of life which the Dongria Kondh people have known since time immemorial."



The Environment Ministry's panel agreed, writing in their report: "Allowing mining in the proposed lease area by depriving two primitive tribal groups of their rights over the proposed mining sites in order to benefit a private company would shake the faith of tribal people in the laws of the land."



The panel also found that indigenous leaders had not given Vedanta Resources free and fully informed prior consent for the mine, a standard in indigenous rights.



In part the panel blamed the state government of Orissa for allowing Vedanta Resources to steamroll indigenous concerns and environmental issues. The state government concealed information and falsified documents, according to the panel.



Given the environmental and human rights concerns, the Church of England dropped its 3.8 million pound stake in the British Vedanta Resources in February. The Norwegian government dropped the company in 2007 due to similar concerns as the company has long been accused of other human rights abuses and pollution concerns in Orissa.



"Anybody that has shares in Vedanta should sell them today if they care about human rights," said Stephen Corry, director of Survival International an NGO devoted to indigenous rights, when the Church of England made its announcement.
Kidnappings



Even if ultimately victorious—which in no way is a certainty—activists against Vedanta Resources have faced violence for their stance. A week ago, two prominent Dongria Kondh tribesmen and activists say they were kidnapped at gunpoint.



Sena Sikaka and Lodu Sikaka allege they were held by plain-clothed policemen. Sena was dumped on a side of the road soon after, while Lodu was held for four days, interrogated, and beaten. According to him, he was forced to sign a written statement before allowed release. Amnesty International has called on the Indian government to investigate the kidnapping.



Protesters say that another activist, Arsi Mahji, was killed in July, though there is little detail available about this case.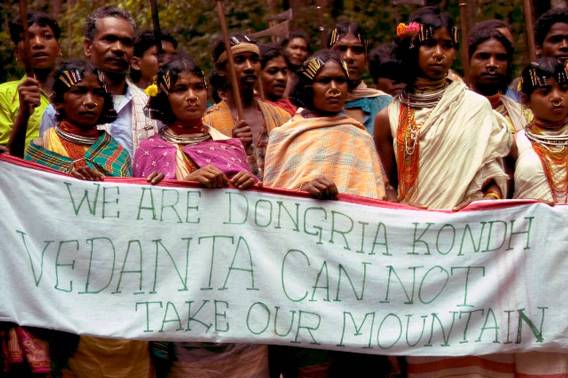 Many Dongria Kondh have blockaded roads to the proposed mine site. Photo courtesy of Survival International.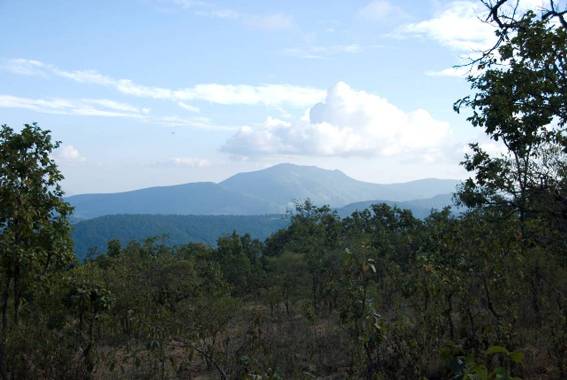 Niyamgiri Mountain: the planned location for Vedanta's bauxite mine. Photo courtesy of Survival International.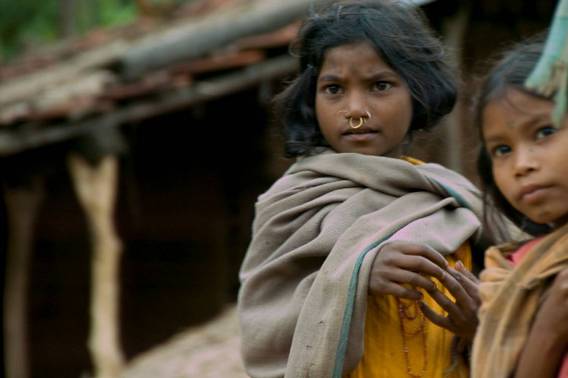 Dongria Kondh children. Photo courtesy of Survival International.




UPDATE: India blocks 'Avatar' mining project that threatened tribe



Related articles



Church of England drops mining company Vedanta due to indigenous rights concerns

(02/07/2010) The Church of England has dropped is 3.8 million pound stake (5.9 million US dollars) in controversial mining company, Vedanta Resources, citing concern over the company's human rights record. The Indian company has come under considerable criticism for its plan to build a bauxite mine on Niyamgiri Mountain, threatening the mountain, forests, and the local tribe Dongria Kondh tribe.
Activist against illegal mining shot dead in India

(07/21/2010) On July 20th two unidentified men rode up to Amit Jethwa on a motorcycyle as he was coming out of his office in Ahmedabad and shot him dead at point blank range. Jethwa had recently filed a petition against illegal logging in the Gir Forest, the last home of the Asiatic lion, a subspecies of the African lion listed as Endangered by the IUCN Red List.
Forest loss in India likely worse than conventionally believed

(07/06/2010) Researchers have questioned 2009 findings by the Forest Survey of India (FSI) that found that India's forests were, unlike many tropical Asian nations', on the rebound. According to the FSI, Indian forests had grown by almost five percent from the 1990s. Yet, were these finding too good to be true?
Poachers kidnap and murder ranger in India

(06/14/2010) A forest guard (i.e. ranger) in Orang National Park paid the ultimate price for protecting wildlife last week. Hassan Ali was found with two bullets in his stomach after being kidnapped by four men allegedly connected to poaching operations targetting the park.