The US has pledged $136 million to environment and climate change initiatives in Indonesia over the next three years reports Reuters. Earlier in the year, Norway pledged over seven times the US amount (one billion US dollars) to fight deforestation in the Southeast Asian country.



In a press release the Obama Administration said that the funds were a direct response to Indonesia's pledge to cut greenhouse gas emission by 41 percent by 2020 if the nation receives international funds.



Over 87 percent of the funds will go to the SOLUSI partnership, which stands for Science, Oceans, Land Use, Society, and Innovation, while $7 million will match a pledge by Norway to establish a Climate Change Center in Indonesia, which will focus first on emissions from peatland destruction.



Indonesia has the third highest greenhouse gas emissions in the world after China and the US. Yet unlike these economic juggernauts, Indonesia's emissions are largely produced from the destruction of its tropical forests and peatlands.



Berry Nahdian Forqan, direct of the local NGO Indonesian Forum for the Environment (Walhi), told the Jakarta Post that the money should not be considered aid, but a part of US 'climate debt' toward Indonesia. According to Forqan, it is the US' "responsibility to directly pay its ecological debts it had been piling up as the world's largest polluter and [a developed country] that had taken resources from developing countries."



The US is also pledging $165 million to higher education in Indonesia.











Related articles



Indonesia's plan to save its rainforests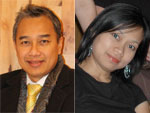 (06/14/2010) Late last year Indonesia made global headlines with a bold pledge to reduce deforestation, which claimed nearly 28 million hectares (108,000 square miles) of forest between 1990 and 2005 and is the source of about 80 percent of the country's greenhouse gas emissions. President Susilo Bambang Yudhoyono said Indonesia would voluntarily cut emissions 26 percent — and up to 41 percent with sufficient international support — from a projected baseline by 2020. Last month, Indonesia began to finally detail its plan, which includes a two-year moratorium on new forestry concession on rainforest lands and peat swamps and will be supported over the next five years by a one billion dollar contribution by Norway, under the Scandinavian nation's International Climate and Forests Initiative. In an interview with mongabay.com, Agus Purnomo and Yani Saloh of Indonesia's National Climate Change Council to the President discussed the new forest program and Norway's billion dollar commitment.
Indonesia announces moratorium on granting new forest concessions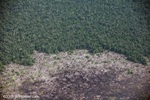 (05/28/2010) With one of the highest rates of deforestation in the world, the world's third largest greenhouse gas emissions due mostly to forest loss, and with a rich biodiversity that is fighting to survive amid large-scale habitat loss, Indonesia today announced a deal that may be the beginning of stopping forest loss in the Southeast Asian country. Indonesia announced a two year moratorium on granting new concessions of rainforest and peat forest for clearing in Oslo, Norway, however concessions already granted to companies will not be stopped. The announcement came as Indonesia received 1 billion US dollars from Norway to help the country stop deforestation.
Norway to provide Indonesia with $1 billion to protect rainforests

(05/19/2010) Norway will provide up to $1 billion to Indonesia to help reduce deforestation and forest degradation, reports The Jakarta Post.