Birds may see pleasanter skies in the US soon, if Congressman Mike Quigley has his way. Quigley, a democrat from Illinois, has introduced legislation that would require all federal buildings to become bird-friendly, potentially saving the lives of millions of birds every year.



"Building collisions are arguably the single greatest man-made killer of birds. From three hundred million to one billion birds or more die each year from collisions with glass on buildings—from skyscrapers to homes," said the American Bird Conservancy (ABC) President George Fenwick in a press release. "While this legislation is limited to federal buildings, it's a very good start that perhaps can lead to more widespread applications of bird-friendly designs elsewhere."



The legislation would require every building constructed, acquired, or altered by the General Services Administration (GSA) to use bird-friendly design and materials to the maximum extent feasible.



"Anyone who has ever spotted a cardinal in their backyard or had watched a hummingbird fly backwards understands how beautiful and important our bird species are to the natural world. I'm proud to work with the American Bird Conservancy to do all we can to make sure they continue to be a part of that world," Congressman Quigley said, who stated that the requirements would be cost neutral.



"This legislation will absolutely save the lives of millions of birds that mistake objects reflected in window glass, such as habitat and sky, as real. The reflection of a tree limb looks just like a real tree limb to a bird," adds Fenwick.



The legislation also focuses on mitigating the impact of artificial lights on migrating birds. Cloudy or foggy conditions sometimes cause migrating birds to fly low. Coming out of dark conditions, the birds are then stunned by artificial lights causing them to collide with buildings or circle buildings for hours until they drop. While researchers do not know why lights affect migrating birds in such a way, there are ways to mitigate the issue.



"This legislation provides the authority for implementing actions that would reduce the number of lights that are wastefully left on, which will save energy and money, as well as birds," Fenwick added.











Related articles



A 'dangerous world' for migratory birds, an interview with Sarah Lehnen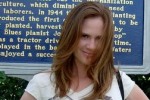 (01/04/2010) Sarah Lehnen has worked with America's rich birdlife for a decade: she has studied everything from songbirds inhabiting dwindling shrub land in Ohio to shorebirds stopping over in the Mississippi Rive alluvial valley, always with an eye towards conservation. Most recently she has been involved in testing migratory birds for avian flu. It may come as a surprise, but American birds are in serious decline. In March of last year, US Secretary of the Interior, Ken Salazar, announced that one-in-three American birds are endangered. Even once common birds are showing precipitous declines. Birds face a barrage of threats, which are only complicated—and heightened—for migratory birds.
On World Wetland's Day bad news for America's iconic ducks

(02/02/2010) World Wetland Day 2010 brings with it new research on America's prairie wetlands and bad news for the country's waterfowl. A new study in BioScience finds that America's prairies are greatly susceptible to climate change: a warmer and drier prairie will desiccate wetlands needed by ducks and other waterfowl for food, shelter, and breeding.
Housing developments choking wildlife around America's national parks

(01/05/2010) Housing developments within 50 kilometers (31 miles) of America's national parks have nearly quadrupled in sixty years, rising from 9.8 million housing units to 38 million from 1940 to 2000. The explosion of housing developments adjacent to national parks threatens wildlife in a variety of ways, according to a new study in the Proceeding of the National Academy of Sciences (PNAS). "We are in danger of loving these protected areas to death," says co-author Anna Pidgeon as assistant professor at the University of Wisconsin-Madison.