As the President of France, Nicholas Sarkozy, argues in Paris that more funding is needed to stop deforestation and mitigate climate change, a shipment of illegal rosewood is being readied for export in Madagascar by a French company with the tacit approval of the French government.



The shipment of some 4,000-5,000 tons of rosewood will be shipped under the auspices of the French company, Delmas, according to Derek Schuurman, who has published papers on the illegal logging crisis for the Madagascar Conservation Journal and TRAFFIC.



"An estimated 200-270 containers are likely to be exported in March," says Schuurman. "Two hundred forty nine containers are packed and ready to be shipped, and these belong to 17 different traders from the Sava region [in Madagascar]: they includes several new traders. The 249 containers appear to be in accordance with the regulation 38244, which permitted export before 30 November 2009 i.e. supposedly a tax of 72 million Malagasy Ariary per container was paid on these containers before the end November deadline."



| | |
| --- | --- |
| | Allegedly illegally logged rosewood is being loaded on the 'Kiara' at Vohemar. |
Conservationists fear that if the shipment makes it to market it will spur further illegal deforestation in protected areas across the island.



The logging crisis began in March of 2009 when destabilization following a government coup allowed loggers to enter several of Madagascar's world-renowned parks and illegally log rosewood and other valuable trees. Tens of thousands of hectares were logged in Madagascar's most biodiverse rainforests, which also sparked a rise in bushmeat trafficking of lemurs.



Since the coup, donor nations have drastically cut their aid to Madagascar halting the work of environmental and social international NGOs on the island.



At a loss for funds from abroad, the transitional government has turned to the illegal trade in rosewood from its national parks to retain its grip on power.



The French government, which supports the transitional government under Andry Rajoelina, "shows an obvious willingness to help the current Malagasy government export the rosewood," Schuurman says, adding that "officially, France wants to appear as 'green' as possible, or even as a green leader or responsible country in the face of climate change."



The issue has made little appearance in the French Press, according to Schuurman.



| | |
| --- | --- |
| | Allegedly containers holding illegally logged rosewood are being loaded on the ship 'Kiara'. |
"There has been an article in a local newspaper in Southern France about a Delmas ship in Madagascar," he explains, "but those of us campaigning against the illegal logging of rosewood in Madagascar and its export from the country, have been having a rough time trying to bring the information [regarding] the rosewood to the attention of the French media".



The mainstream media worldwide has largely been silent on the crisis as well even though it threatens Madagascar's rainforest, people, and wildlife, most of which is unique to the island.



The shipment is expected to leave the port of Vohemar in Madagascar on March 16-17th. Schuurman says that the ship is likely bound for China, which doesn't have regulations like Europe and the US against trading in illegal logged woods.






Derek Schuurman is also the co-author of two books on Madagascar: Madagascar Wildlife: A Visitors Guide and Globetrotter Madagascar Guide.











Related articles



Madagascar traders ready $50m shipment of illegally logged rainforest timber

(03/02/2010) Traders in Vohemar, a port in northeastern Madagascar, are preparing for to ship $54 million worth of timber illegally logged from the Indian Ocean island nation's rainforest parks, report local sources.
French company prepares to ship illegally logged rainforest wood from Madagascar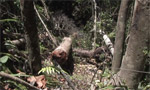 (02/25/2010) Delmas, a French shipping company that has been under pressure for facilitating the destruction of Madagascar's rainforest parks, has been cleared to begin picking up contraband rosewood as soon as Monday, report local sources in the Indian Ocean island nation. Leaders behind last year's military coup — which displaced the autocratic, but democratically elected President Marc Ravalomanana — have signed off on the shipment.
How to end Madagascar's logging crisis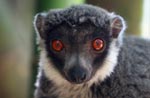 (02/10/2010) In the aftermath of a military coup last March, Madagascar's rainforests have been pillaged for precious hardwoods, including rosewood and ebonies. Tens of thousands of hectares have been affected, including some of the island's most biologically-diverse national parks: Marojejy, Masoala, and Makira. Illegal logging has also spurred the rise of a commercial bushmeat trade. Hunters are now slaughtering rare and gentle lemurs for restaurants.
Satellites being used to track illegal logging, rosewood trafficking in Madagascar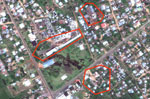 (01/28/2010) Analysts in Europe and the United States are using high resolution satellite imagery to identify and track shipments of timber illegally logged from rainforest parks in Madagascar. The images could be used to help prosecute traders involved in trafficking and put pressure on companies using rosewood from Madagascar.
Coup leaders sell out Madagascar's forests, people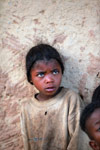 (01/27/2010) Madagascar is renowned for its biological richness. Located off the eastern coast of southern Africa and slightly larger than California, the island has an eclectic collection of plants and animals, more than 80 percent of which are found nowhere else in the world. But Madagascar's biological bounty has been under siege for nearly a year in the aftermath of a political crisis which saw its president chased into exile at gunpoint; a collapse in its civil service, including its park management system; and evaporation of donor funds which provide half the government's annual budget. In the absence of governance, organized gangs ransacked the island's biological treasures, including precious hardwoods and endangered lemurs from protected rainforests, and frightened away tourists, who provide a critical economic incentive for conservation. Now, as the coup leaders take an increasingly active role in the plunder as a means to finance an upcoming election they hope will legitimize their power grab, the question becomes whether Madagascar's once highly regarded conservation system can be restored and maintained.
World Bank, European governments finance illegal timber exports from Madagascar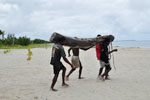 (01/11/2010) While Madagascar's current government has drawn sharp criticism from the international community for its failure to prevent the environmental destruction of recent months, France, Holland, Morocco, and the World Bank have all been implicated in financing illegal logging operations in Madagascar's national parks over the past year. Even as foreign governments condemned the surge in illegal logging last year, many–either directly or through institutions they support–are shareholders in the very banks that have financed the export of illegal lumber from Madagascar's SAVA region. The Bank of Africa Madagascar, for instance, is part owned by Proparco, a subsidiary of the Agence Française du Développement, as well as the World Bank's International Finance Corporation, Dutch development bank FMO, and the Banque Marocaine du Commerce Extérieur. Société Générale and Crédit Lyonnais, both part-owned by the French government, have also provided loans to illegal timber traders.
Madagascar sanctions logging of national parks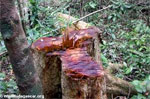 (01/11/2010) Madagascar has legalized the export of rosewood logs, possibly ushering in renewed logging of the country's embattled rainforest parks. The transitional authority led by president Andry Rajoelina, who seized power during a military coup last March, today released a decree that allows the export of rosewood logs harvested from the Indian Ocean island's national parks. The move comes despite international outcry over the destruction of Madagascar's rainforests for the rosewood trade. The acceleration of logging since the March coup has been accompanied by a rise in commercial bushmeat trafficking of endangered lemurs.
Facing cash crunch, will Madagascar's politicians sanction rainforest plunder?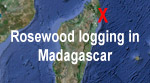 (01/07/2010) Facing a severe cash crunch in the aftermath of a March military coup which triggered donor governments to suspend aid and crippled its economy, Madagascar's top politicians are reportedly mulling the export of tens of millions of dollars' worth of precious hardwoods illegally logged from the country's rainforest parks, according to high-placed sources in the Indian Ocean island nation.
Shipment of questionable Madagascar rosewood canceled after international outcry

(12/28/2009) A planned shipment of rosewood that had been illegally logged from Madagascar'a rainforest parks has been canceled following international outcry, report sources in Madagascar. The shipment, which would have been transported by Delmas, a French shipping company, had been scheduled for December 21st or 22nd out of the port of Vohemar.
French company CMA-CGM facilitating destruction of Madagascar's rainforests, undermining France's position in Copenhagen

(12/17/2009) Delmas, a subsidiary of French shipping giant CMA-CGM, is facilitating the destruction of Madagascar's endangered rainforests by providing transport for timber illegally logged from the country's national parks, report multiple sources that have been investigating the illegal rosewood trade in the Indian Ocean island nation. The accusations put Delmas directly in conflict with the French government's push at climate talks in Copenhagen to establish stronger safeguards against illegal logging.